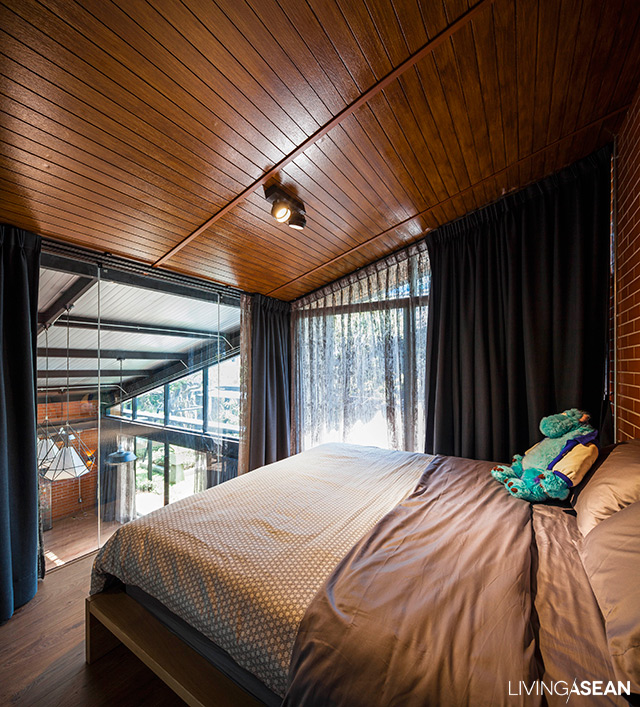 The big house was completed after the big floods of 2011, with major expansions since then. The old house had no garden, or any space for the family to relax and spend time together. When the children are grown and have families of their own, they'll have not only this, but also their own privacy.
"The kids wanted this style, simple, unfinished. The houses all have the same design, but they'll change and take on the personalities of the families living in them. I added the garden and shady spots. I wanted a resort-likefeeling, and we have that now: garden, swimming pool, all in our own home."
Besides a great family home, the architects designed the house to be eco-friendly. "We set the roof at a 15-degree angle facing south to get full sun exposure. All the houses – even the carports – have solar panels, reducing energy costs by 50%.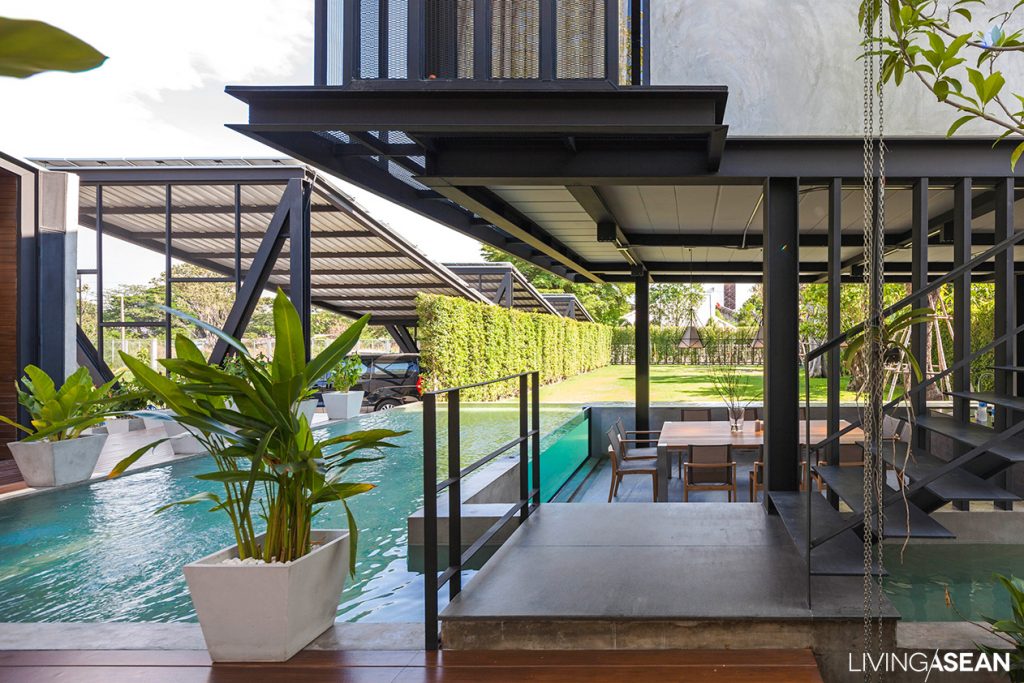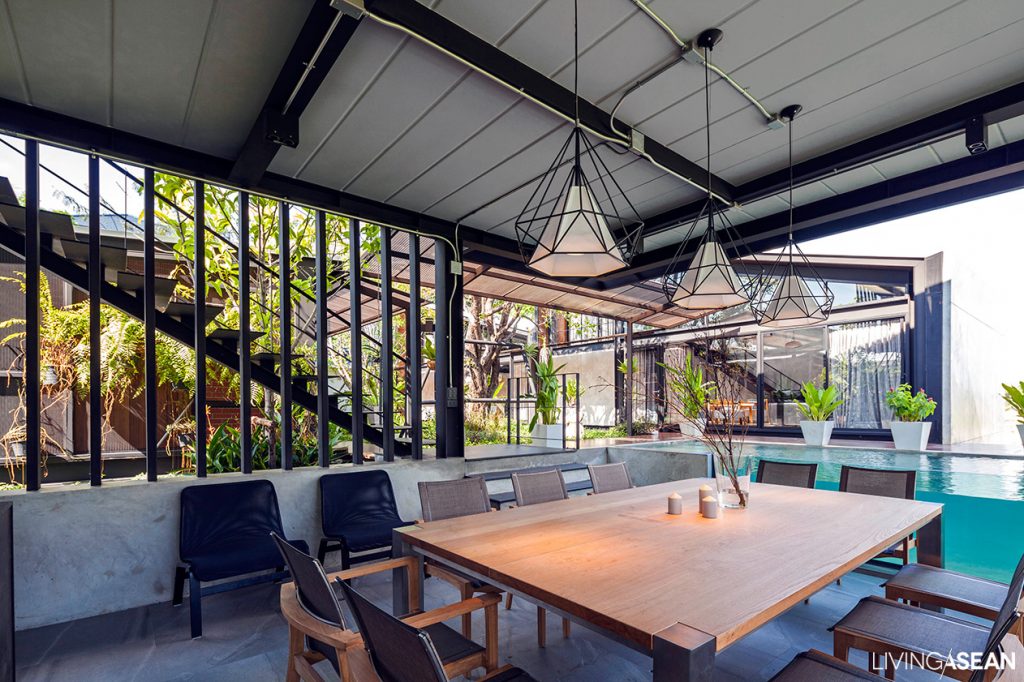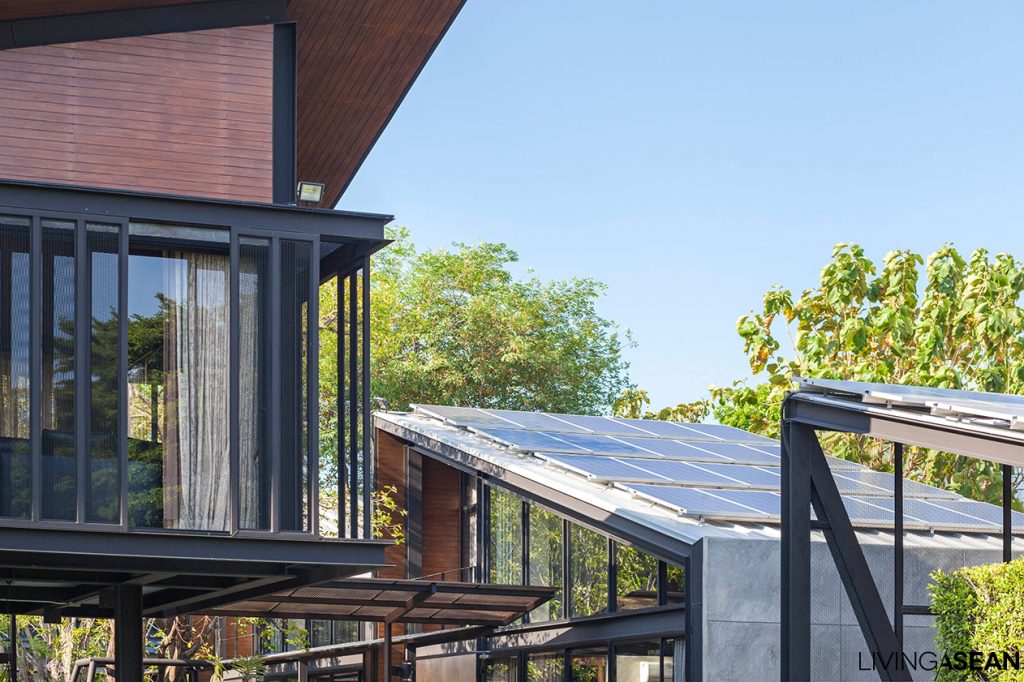 "We chose the steel house frame not only for speed in building, but also because there's less noise pollution during construction than using other materials. Plus it gives a wider choice of forms than traditional concrete or column and beam structures, and is many times cheaper than building a concrete weight-bearing wall. The common house has spaced steel columns, with lightweight lines that give the impression the building is floating on the pool below. This is the elegant design we were trying for," said house architect Piriya Techaratpong.
The result of all this? A design that's an expression of the unconditional love and aspirations these parents feel for their children.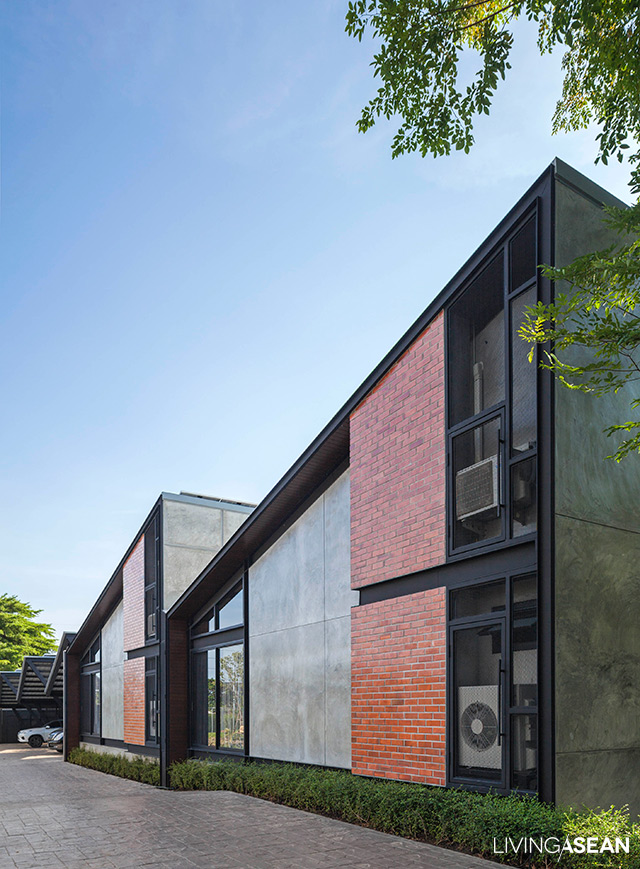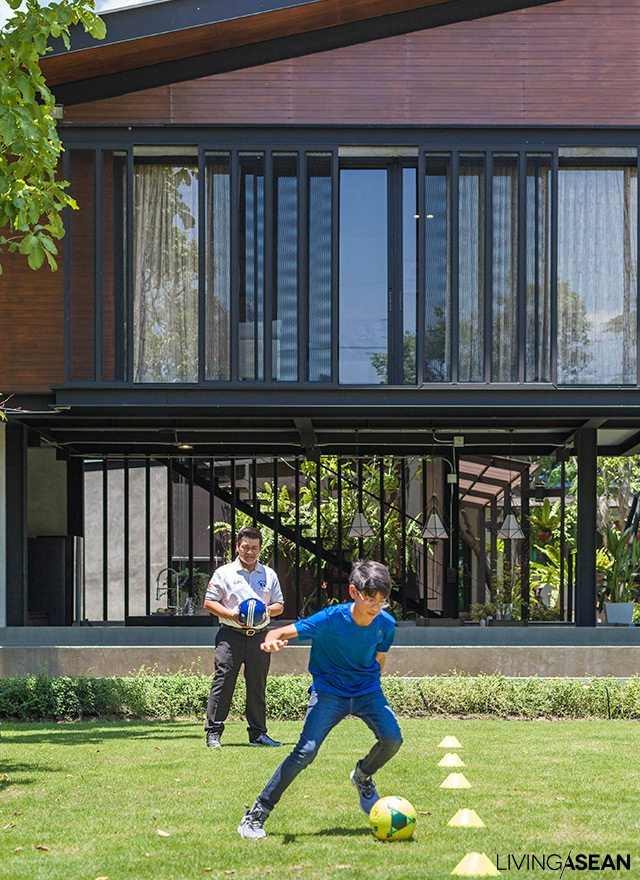 Link : https://www.facebook.com/MeeDArchitect/
---
You may also like…