A chair exhibition featuring works by distinguished Thai designers … You will yearn to add one to your collection.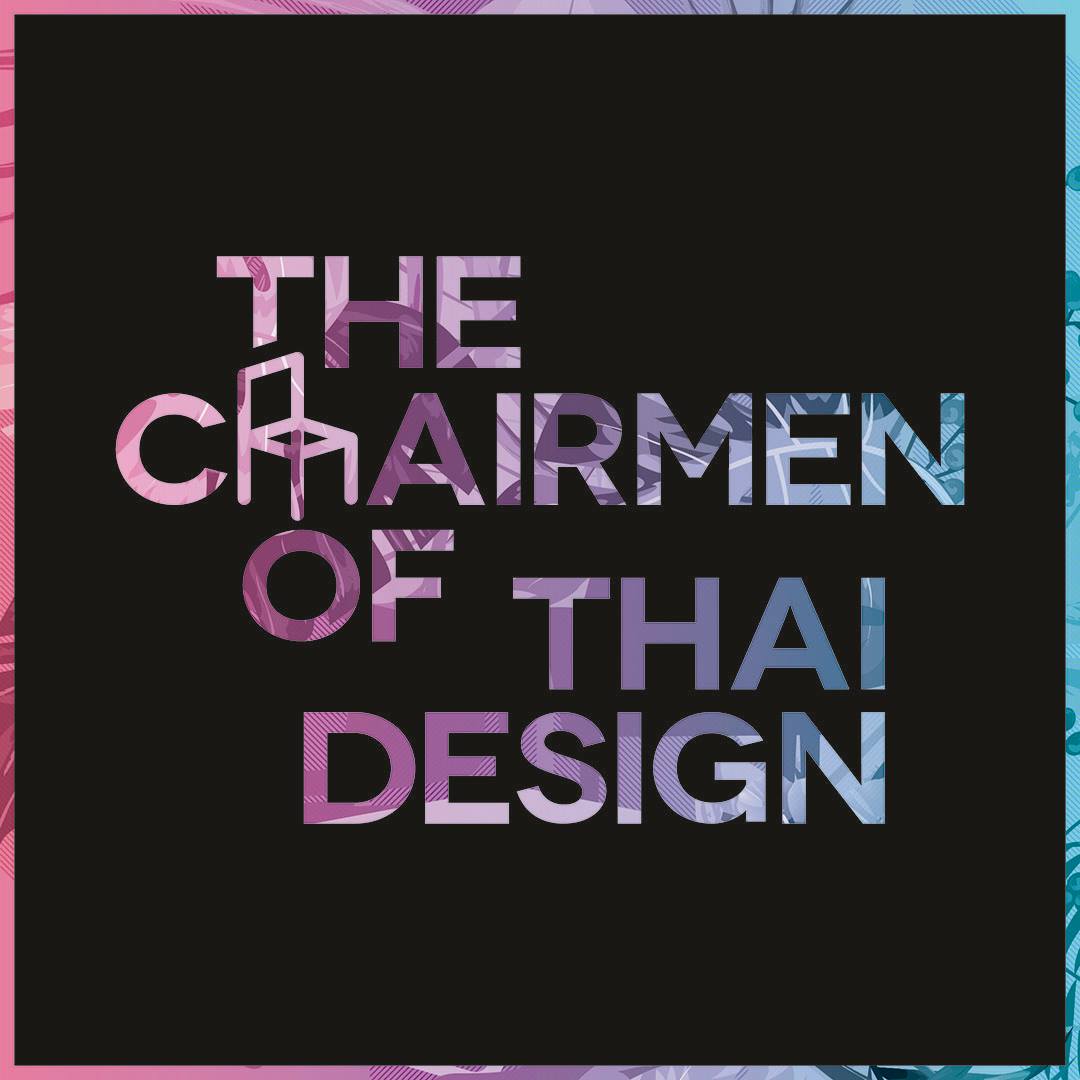 "The Chair" is one of the greatest inventions. Since a long time ago, with dexterous hands and logical minds, humans have crafted more chairs than we ever know. Even now, most furniture brands and design studios continue to come up with amazing new designs. Plenty of good reasons they should never stop!
Design isn't about just drawing to show the look and function of a product. Rather, it has to do with showing good aesthetic judgment, something that helps people enjoy the magic of sculpture. In a nutshell, the chair is more than a separate seat to sit in. It's a million experiences.
Well-thought-out design gives us a sense of connection to events past and present. Whether it's looked at from a cultural, economic, technological, or social perspective, the chair offers a wide range of benefits and serves the purpose for which it's intended.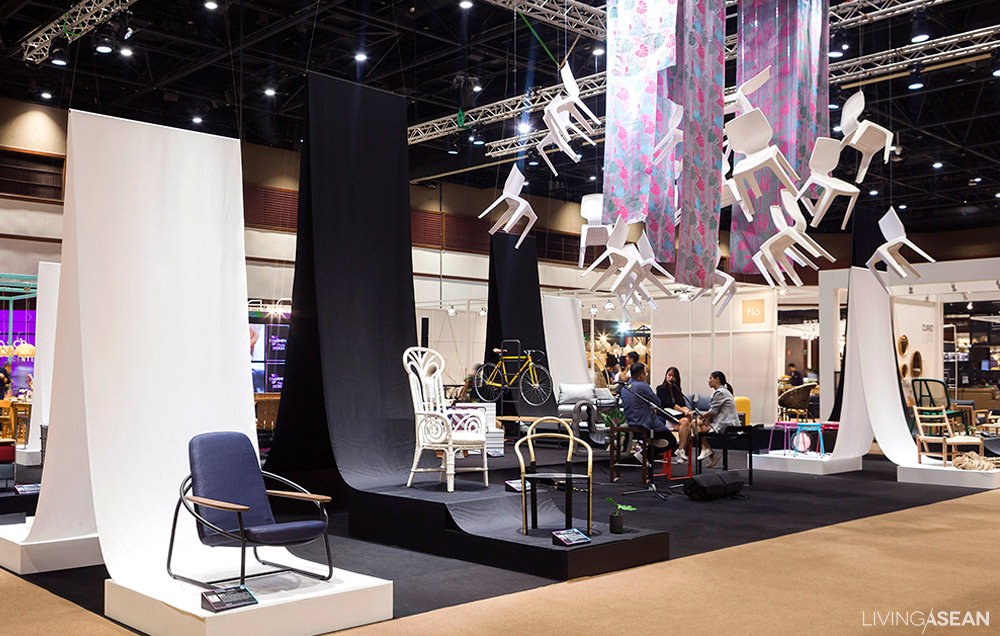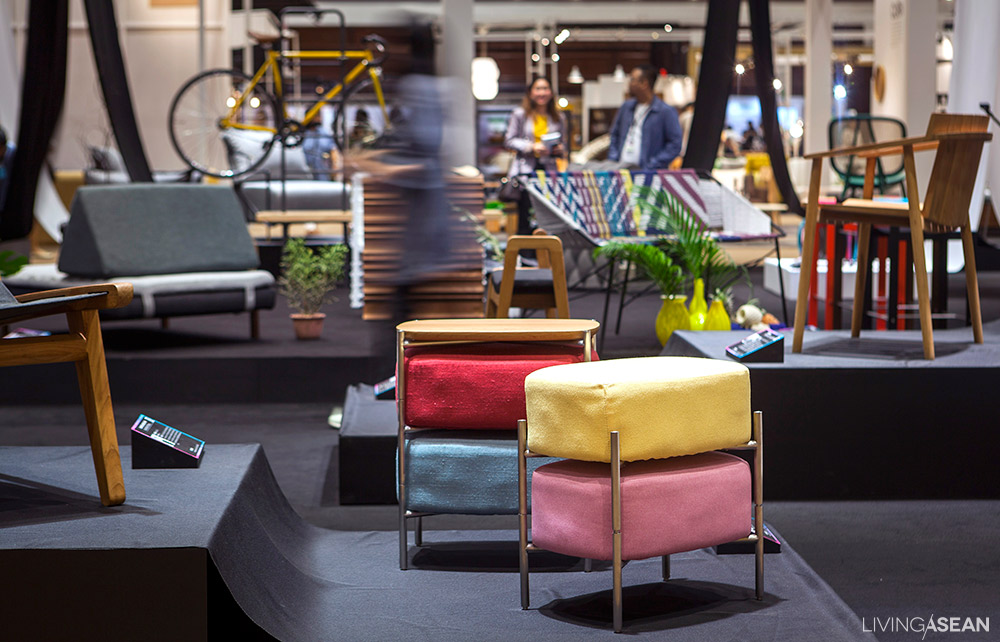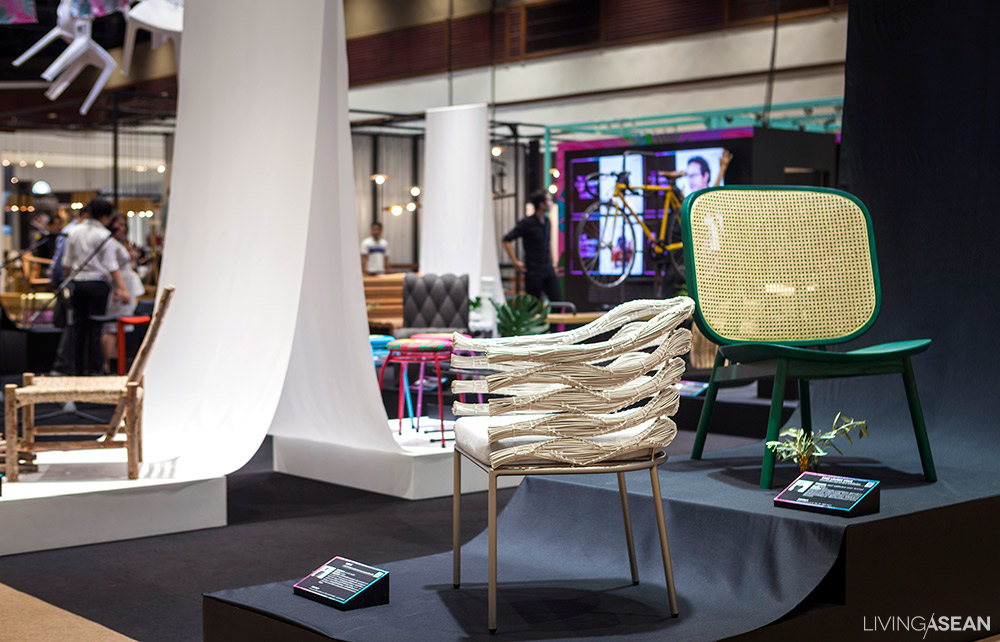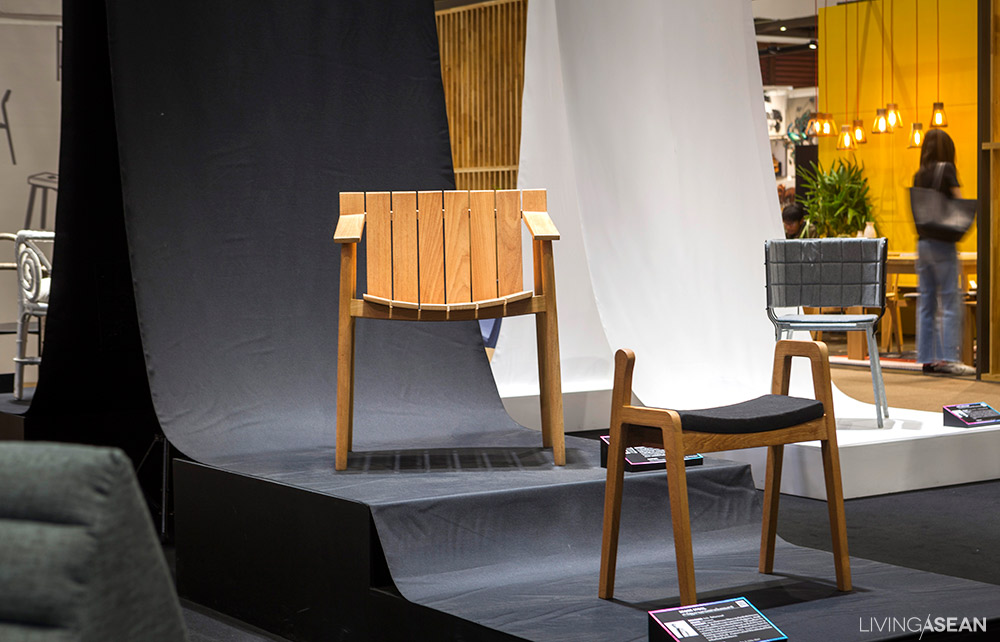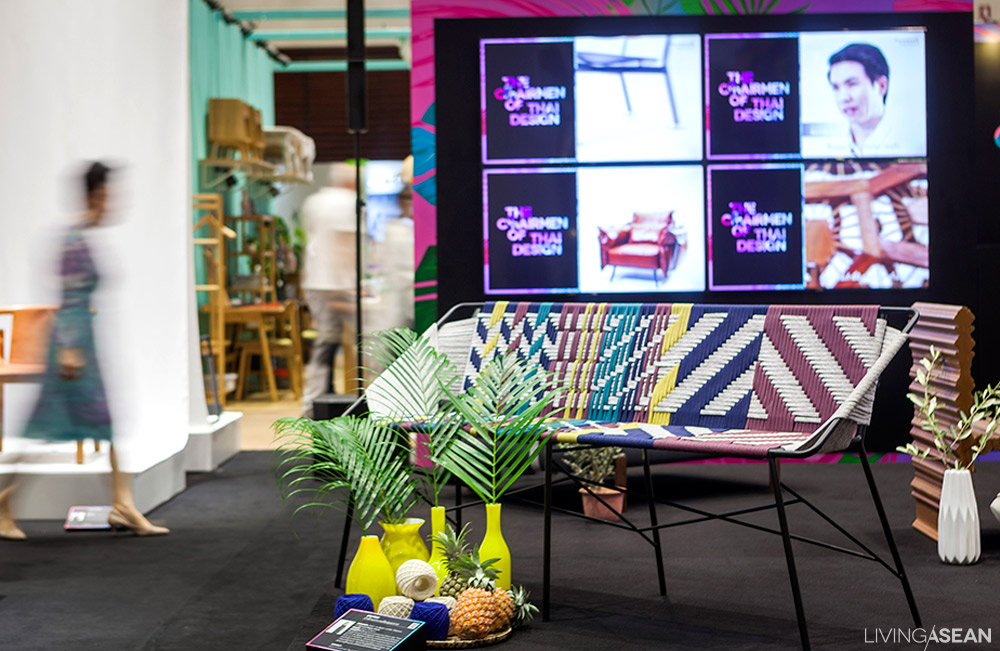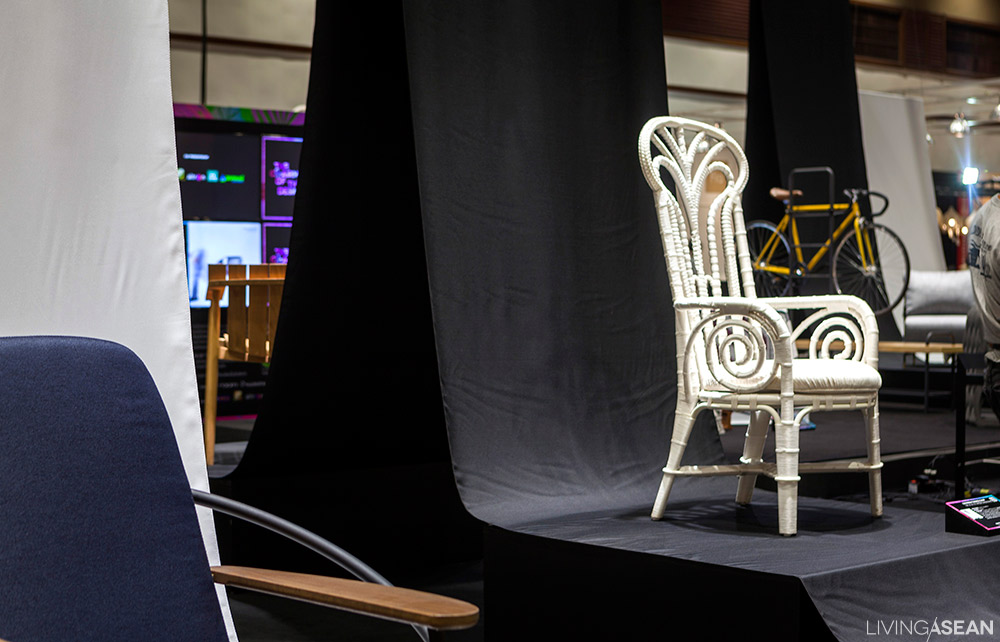 Organized by the capable team of Room Magazine, the Chairmen of Thai Design showcases a fascinating array of works by Thai designers who are experts in the field. You will find plenty of great ideas on view that heralded a new chapter in Thai furniture design, including products that have won critical acclaim both at home and abroad.
As business adapts to a rapidly changing world, you are invited to join us in celebrating the creativeness of Thai designers. Together, they go to work applying more effort toward achieving a higher goal.
A major attraction at BaanLaeSuan Select Fair, the Chairmen of Thai Design exhibition will happen at the Plenary Hall, Queen Sirikit National Convention Center, May 30 to June 3, 2018.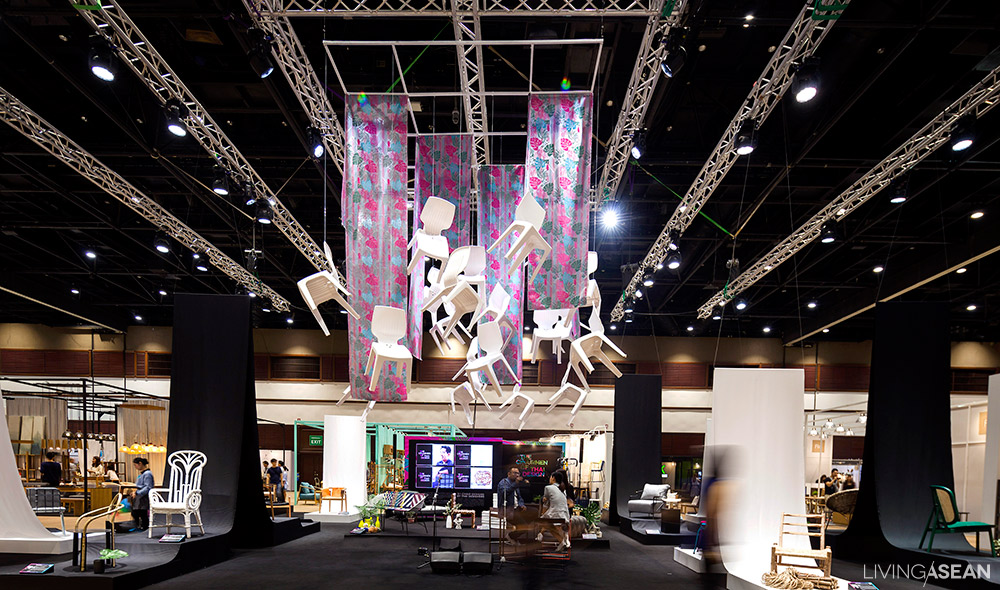 A special event on Friday June 1 from 4 to 6 p.m., meet up with distinguished designers who showcase their products at the show. At the risk of stating the obvious, the informal gathering is about the chair and how things have changed. We don't want you to miss it.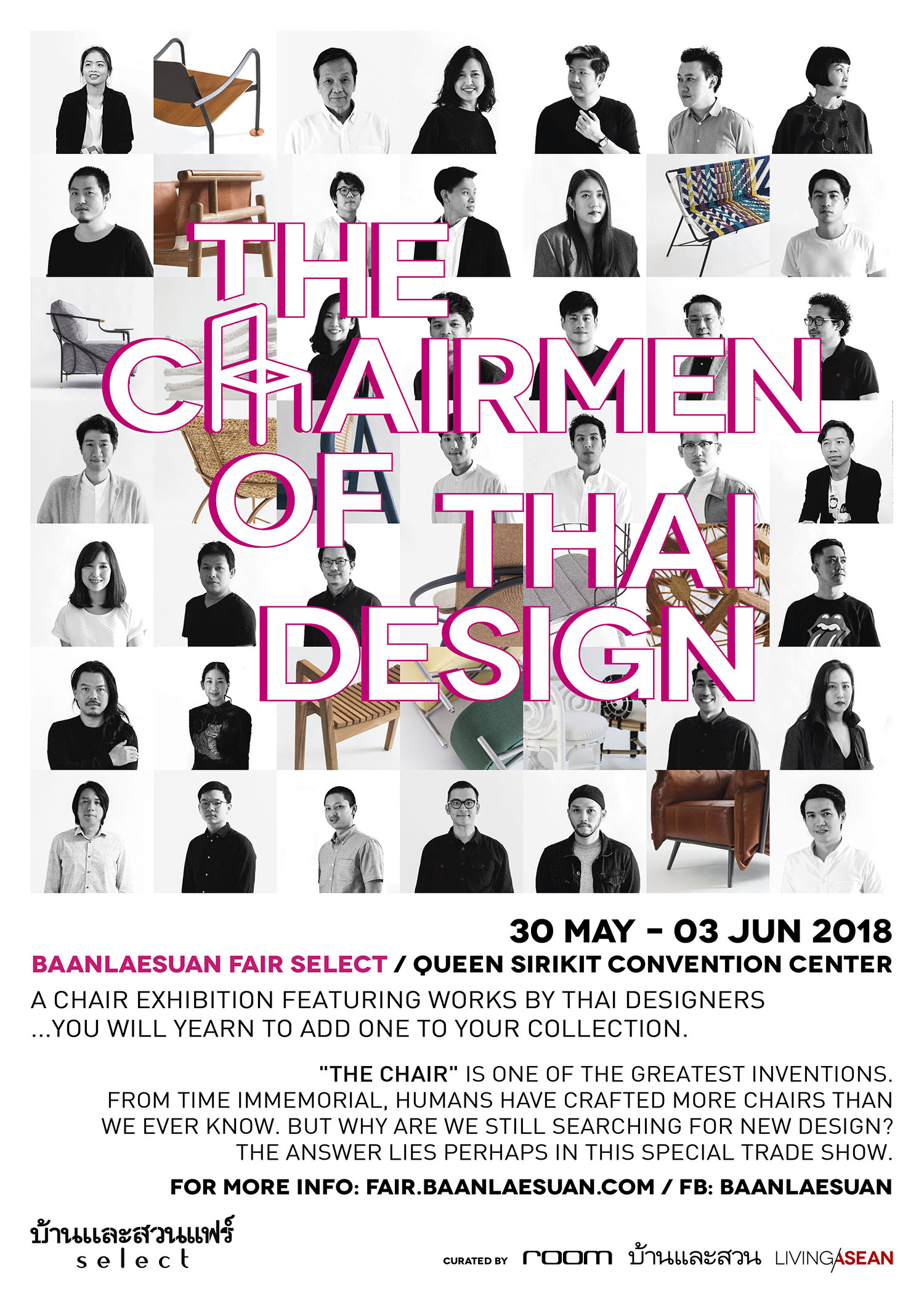 Designers from 30 studios showcasing at the Chairmen of Thai Design
1.The Savannah, Yothaka, by Suwan Kongkhuntian
2. The Rush Chair, o-d-a studio, by Piti Amraranga and Jutamas Buranajade
3. The Sputnik, Salt and Pepper Design studio for Corner 43 Decor, by Anchana Thongpaitoon and Pipidh Khowsuwan
4. The Wave, Ayodhya studio, by M.L. Pawinee Santisiri
5. The Noodle Stool, 56th Studio, by Saran Yenpanya
6. The Fluctuation of Precision, Anon Pairot studio for SCG, by Anon Pairot
7. The Brace Stool, Deesawat, by Jirachai Tangkijngamwong
8. The Grid, Dot Design studio for Galvanii, by Krit Phutpim
9. The Batten, Thinkk studio for Tectona, by Decha Archjananun and Ploypan Theerachai
10. The Sumo, Mobella, by Anuphon YooYuen
11. The Kiri, Mobella, by Ath Supornchai
12. The Jaak Stool, Tima studio, by Supachai Klaewtanong
13.The Radee, Bambunique, by Amornthep Kachanonda
14. The Ele 1.1 Dining, by Doonyapol Srichan
15. The Tori, Golf-JC studio, by Jakkapun Charinrattana
16. The Fig, Masaya, by Apiwat Chitapanya
17. The Waterweed, Sumphat Gallery, by Rush Pleansuk
18. The Core Chair, Trimode studio for Corner 43 Decor, by Pirada – Paradee Senivongse na Ayudhya, and Shinpanu Athichathanabadee
19. The Tension, Plural Designs, by Piboon Amornjiraporn
20. The Placer, Whoop, by Pitchaya Maneerattanaporn
21. The Bangkok Taxi, Everyday studio, by Wuthichai Leelavoravong and Dr. Siriporn Kobnithikulwong
22. The Sora, Satawat Design, by Ratthee Phaisanchotsiri
23. The Anonymous Chair, PHTAA studio, by Ponwit Ratanatanatevilai, Harisadhi Leelayuwapan, and Thanawat Patchimasiri
24. The Cane, Atelier2+ studio, by Worapong Manupipatpong and Ada Chirakranont
25. The Gom, Hari Ora, by Chayanin Sakdikul and Nutdanai Siribongkot
26. The Enso, Flo, by Naroot Pitisongswat
27. The Lock, Room Lab, by Vongsatorn Chaicherdchuvong
28. The Saturno, Kenkoon, by Pichak Tanarojviboon
29. The Chamfer, Plato, by Noraset Sabai
30. The Suite, Studio AB, by Apirat Boonruangthaworn