/ Prachin Buri, Thailand /
/ Story: Panalee / English version: Bob Pitakwong /
/ Photographs: Sitthisak Namkham /

This rural lodge, nestled in a verdant oasis, is more like a weekend home. Its nature-inspired design is so charming it's hard not to fall in love.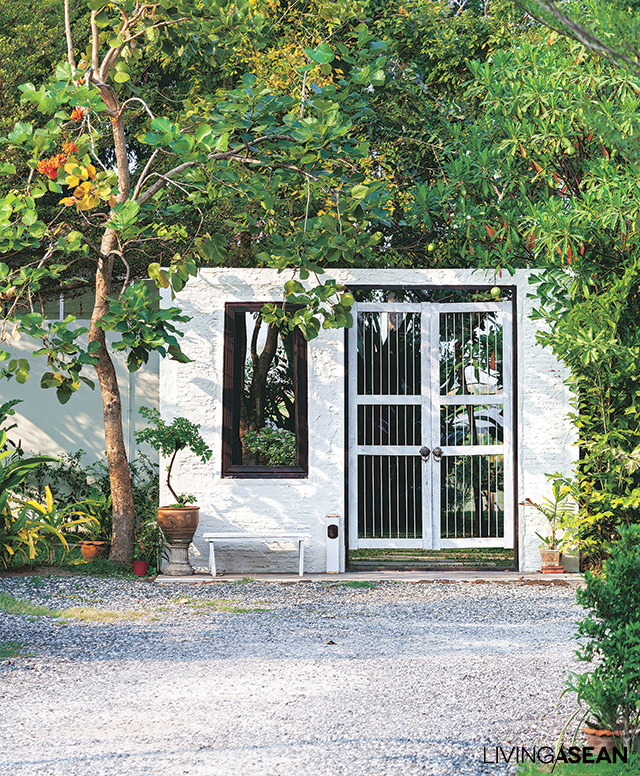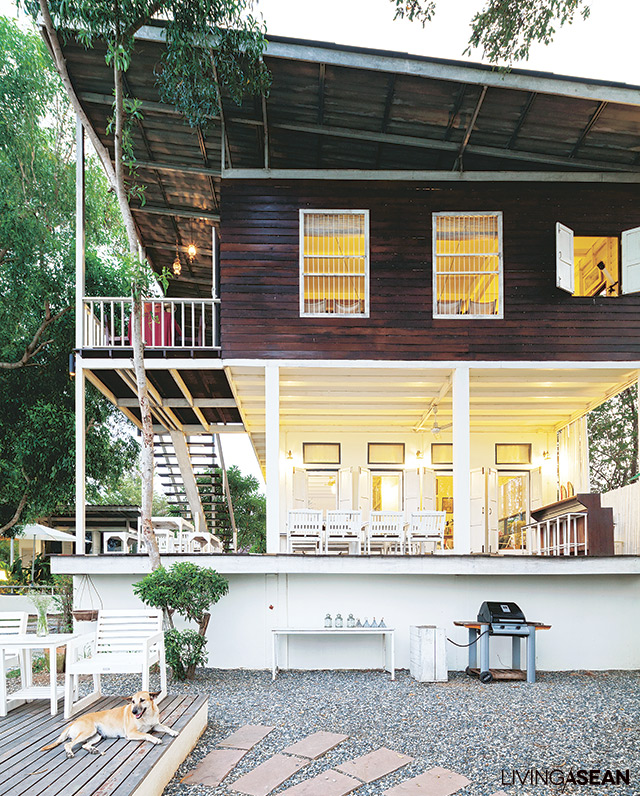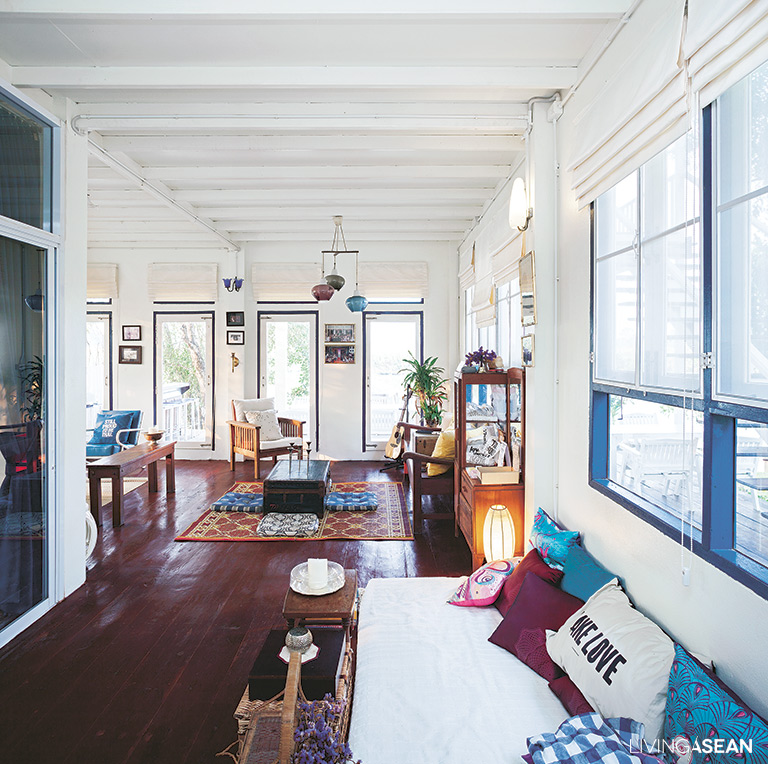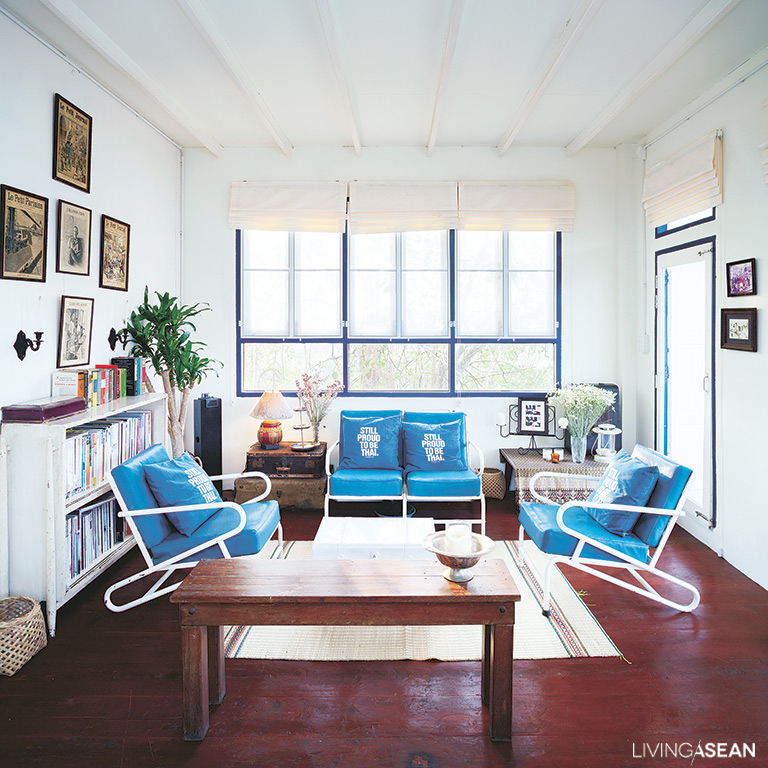 Ten years back, "Art" (M.L. Apichit Vudhijaya) said that he wanted a modest, relaxed home with a seaside atmosphere.
He kept searching until he came across this piece of land on the bank of the Bangpakong in Prachin Buri Province. Needless to say, the location was as peaceful as it was pristine.
Soon he started building the dream rural lodge largely of reclaimed timber because the material wasn't too difficult to find. The weathered look of old wood combined with other imperfections to give the building gorgeous curb appeal.
"I wanted to try living the local way and experience life the way locals see it. No air conditioning, no glass windows. The first building on the property was made of materials recycled from what used to be a schoolhouse.
"Windows came from recycling warehouses on Canals 2, 4 and 16. A local master builder named "Oy" undertook to build it from scratch," he said.
He moved in after the first building was completed, and loved every minute of it. Impressed by the peaceful environment and unhurried, bucolic lifestyle, he decided to put in a second building two years later.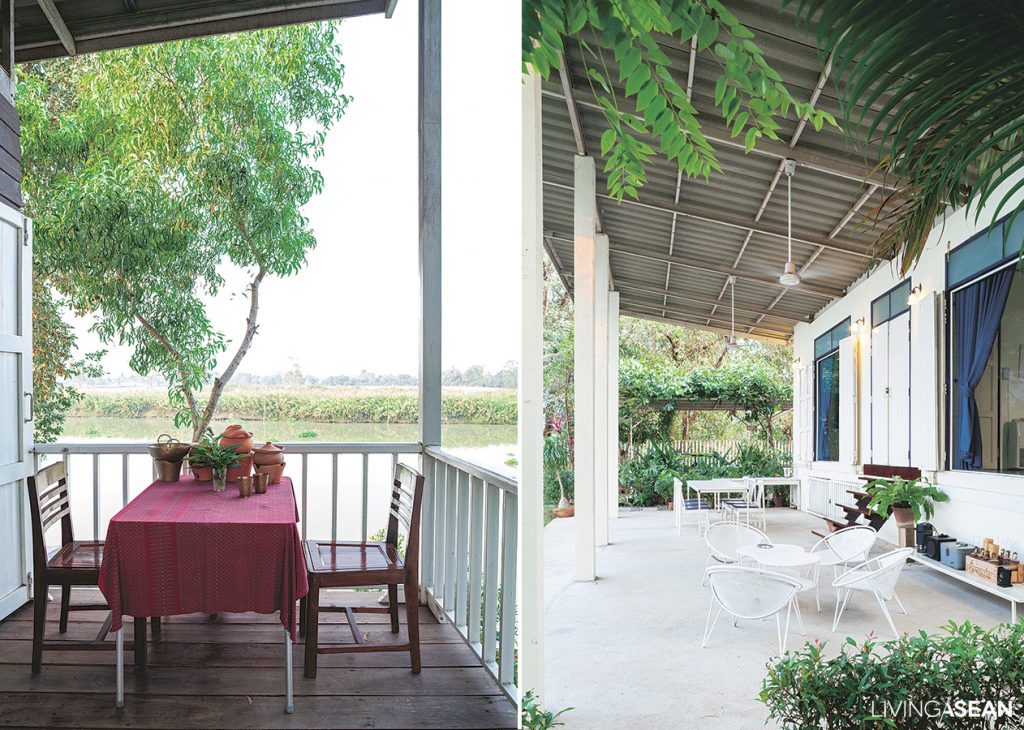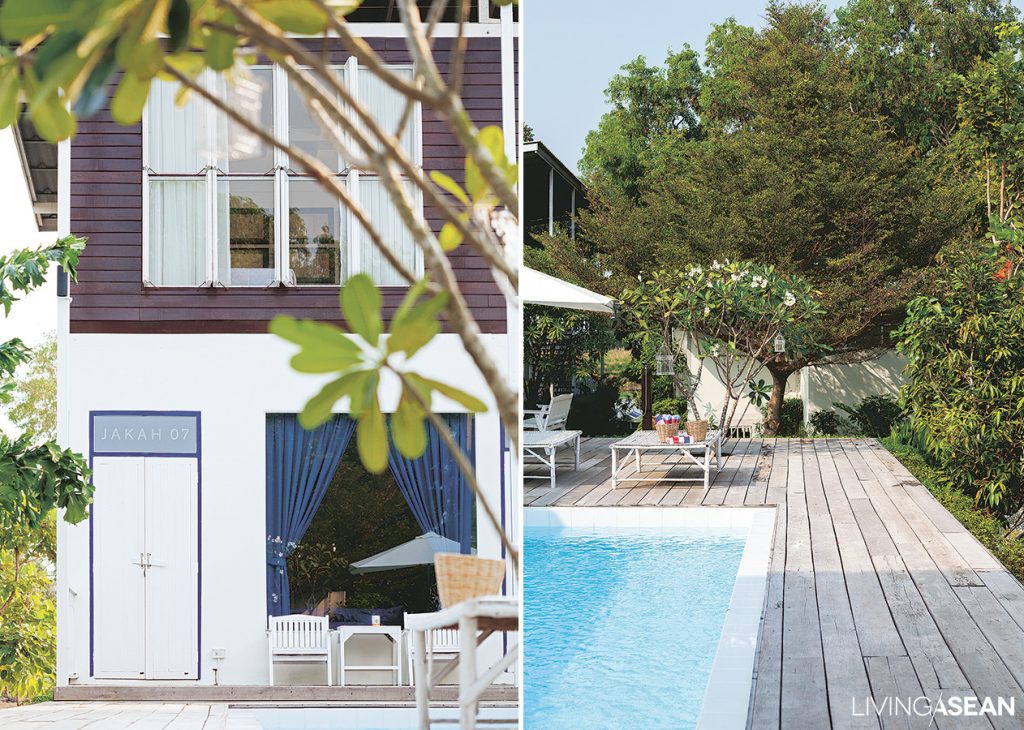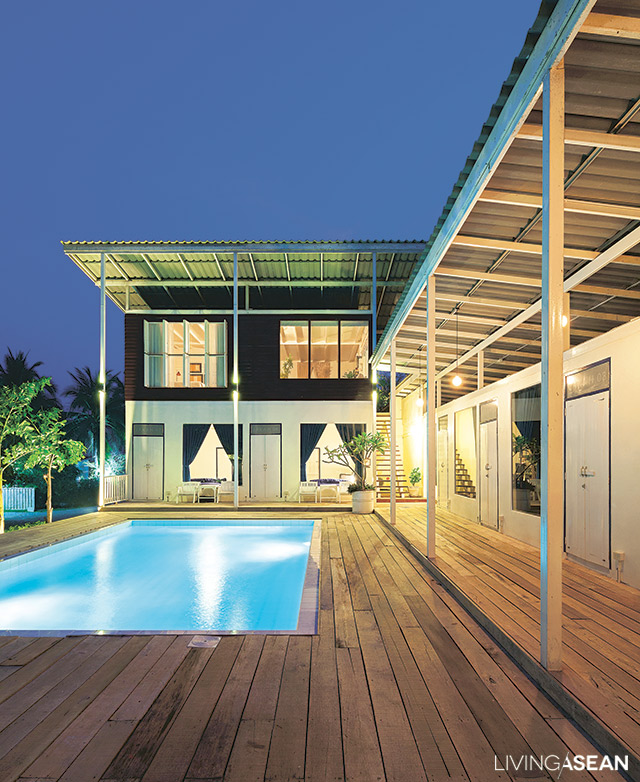 "Dad got rid of a Jacuzzi tub from our Bangkok home. The antique-style tub was bought new from Italy. There was no place for it after a home remodeling project, so I had it shipped here and set it up in the center of the yard.
"Wanting to keep it, I put in a canopy to protect it from dead and dried leaves. After a while, it became a familiar sight, and the weather was nice. So I had the second house put in where the tub was.
"The children came and stayed there, and the rest is history. Friends dropping in on us said it turned out to be a very romantic place," he recalled.
Soon the two little lodges became ill-prepared to meet increasing demands. Art decided it was time he put in a third building. The new rural lodge would have two stories with a rooftop deck to take in panoramic views of the Khao Yai Mountains.
One day he came across an old home on the riverbank that was up for sale. He bought it and, had it taken apart and shipped out. The 70-year-old wooden home was given a new lease on life at a new address, this time with new roofing. Old-fashioned corrugated sheets made way for new terra cotta roof tiles.
Where appropriate, new wooden wall panels were added.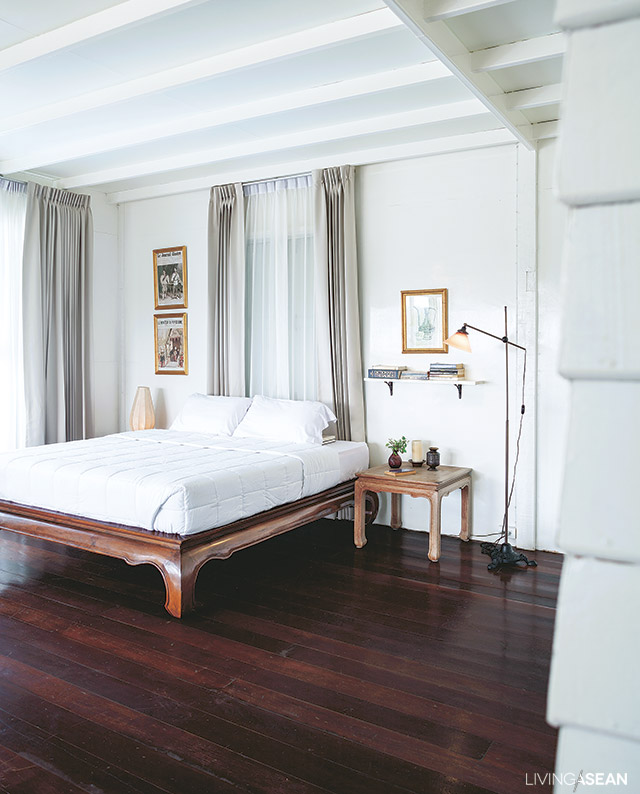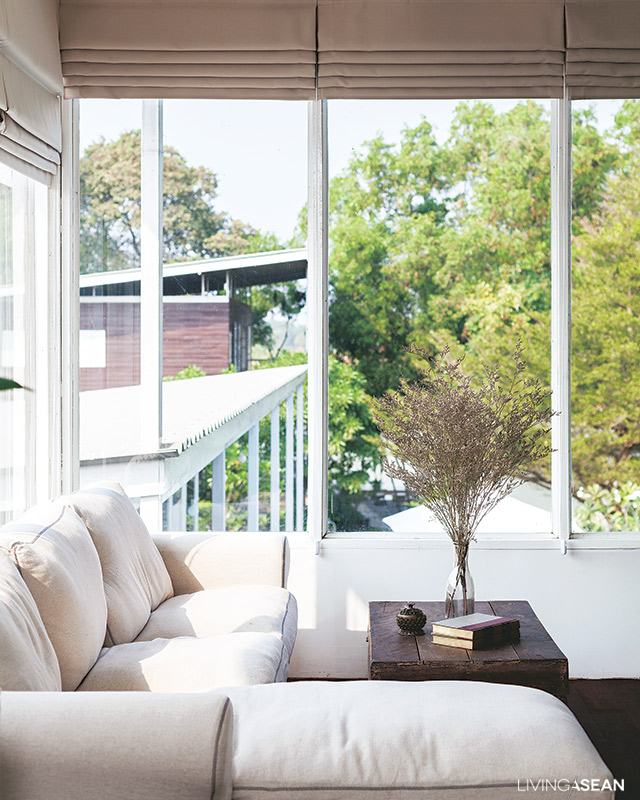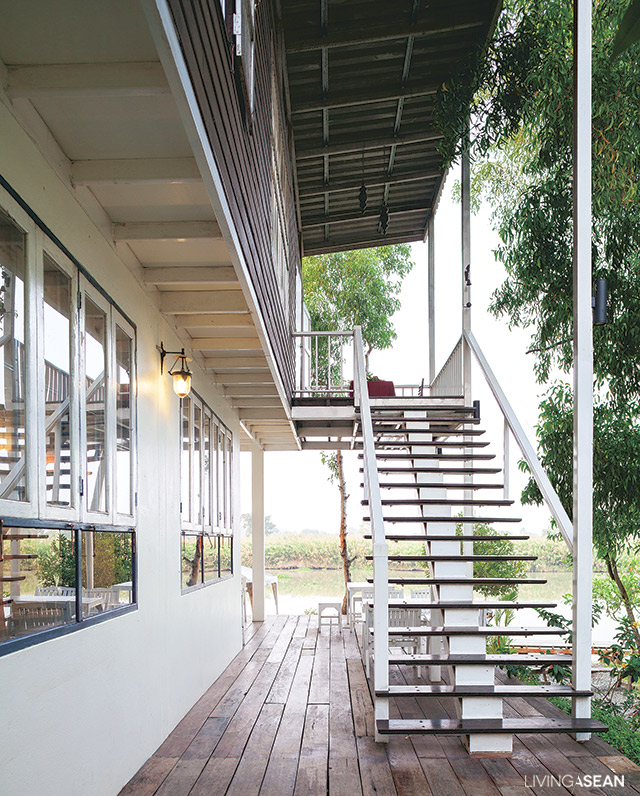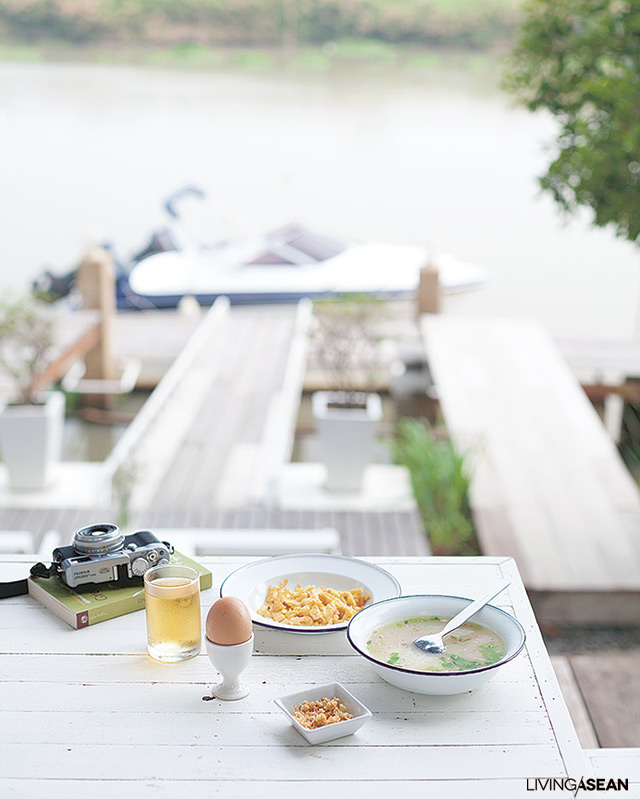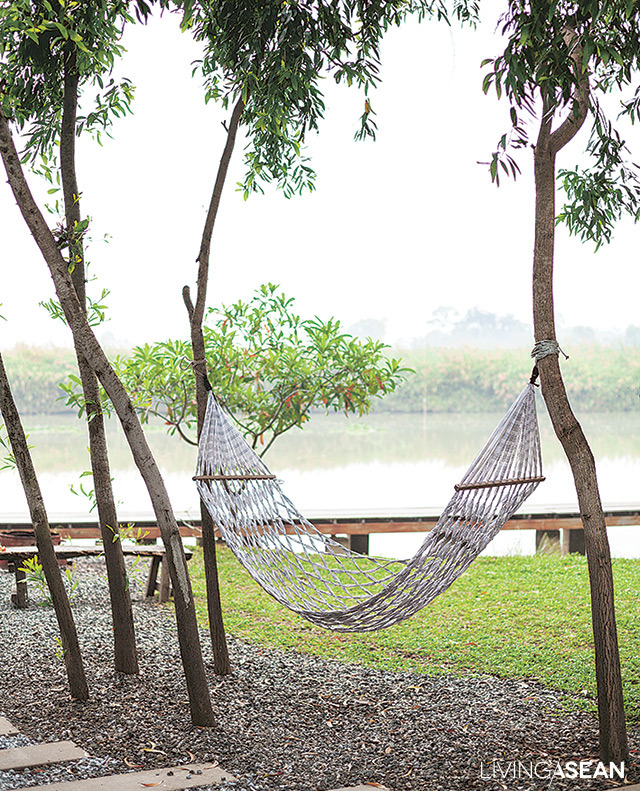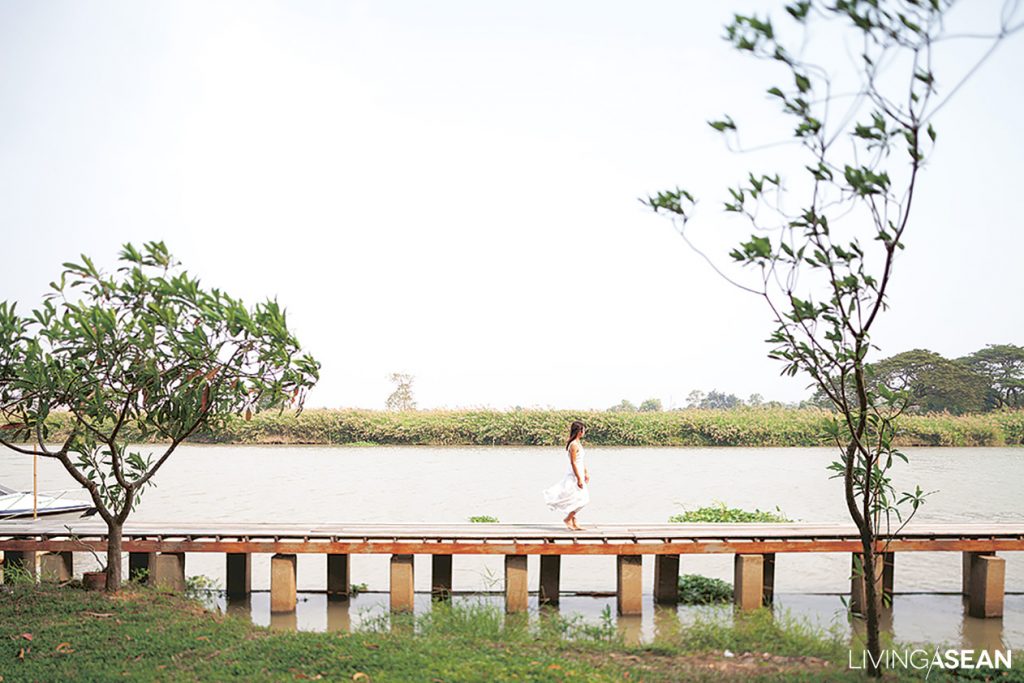 The three houses of this rural lodge represented a turning point in Art's perspective towards property development. He sought advice from a close friend, "Gob" Apasiri Devahastin Na Ayudhya. The two friends shared a background in the hospitality industry.
"Now I wanted four houses on the property and they would be given Buddhist names. Creative designers came up with the term "Kharawasa dharma 4", a set of living principles based on four disciplines, namely Sajja (truth), Thamma (freedom from greed), Khanti (patience) and Jakha (generosity).
"Hence the four buildings would be named in that order. At the time, the fourth house hadn't been built yet, as I was contemplating putting in a swimming pool. I designed the fourth building with the knowledge that I had, or lack there of. It was a terraced house design with 8 residential units," Art said.
On completion, the latest addition named Jakha, became the first building visible from the street next to a swimming pool.
The lure of a laid-back home in the countryside can be irresistible. Nature-inspired design is so charming, it's hard not to fall in love with it. No wonder many come away impressed by the hospitality they have experienced for during their visit. The property contributes to the local economy, as workforce is hired from within the community and local products are used.
But it's the warmth and homey feelings of this rural lodge that have kept many coming back.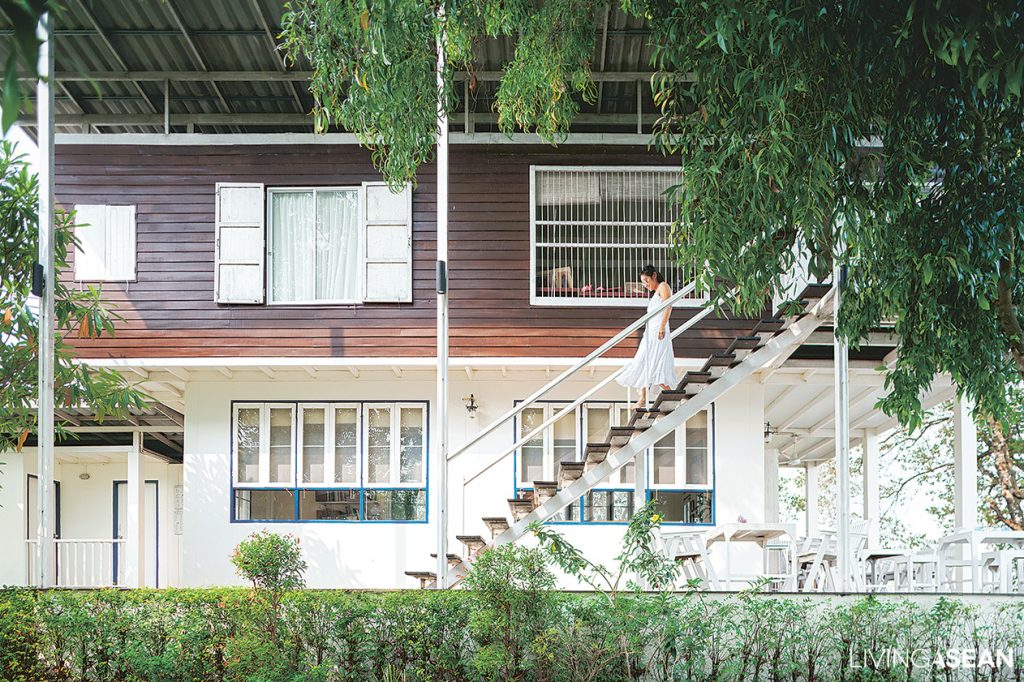 ---
Owner: M.L. Apichit Vudhijaya
---
You may also like…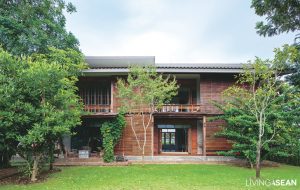 Good Old Days: A Lovely Wooden House with Panoramic Views