Some ten years ago, Suppapong Sonsang rose to fame as a laureate of the Designer of the Year award. Apparently content with living a green lifestyle, he kind of vanished from the limelight and got into a different field, something more upstream.
He brought 70 rai of destroyed forest land back to life in a bid to generate enough timber supplies for Jird Design Gallery, his very own furniture brand. Committed to sustainable growth, he viewed the mammoth undertakings as crucial for the future of his career as designer.
Lesson 2 Understanding Wood / Learn from Suppapong Sonsang, a furniture designer of Jird Design Gallery.
In a recent meet-up with room Magazine, he said: "The design profession is dependent upon purchase orders and customer hiring contracts. To do a good job or run a business well, skill alone isn't enough. You also need a readiness to accomplish the task, reliable resources, even luck, et cetera. So I set out to find a green route for business to continue to perform for a long time; meanwhile, relying less on hiring contracts and more on selling direct to end-users. I viewed the practice of growing and caring for timber forests as a basic occupation with some hope for the future."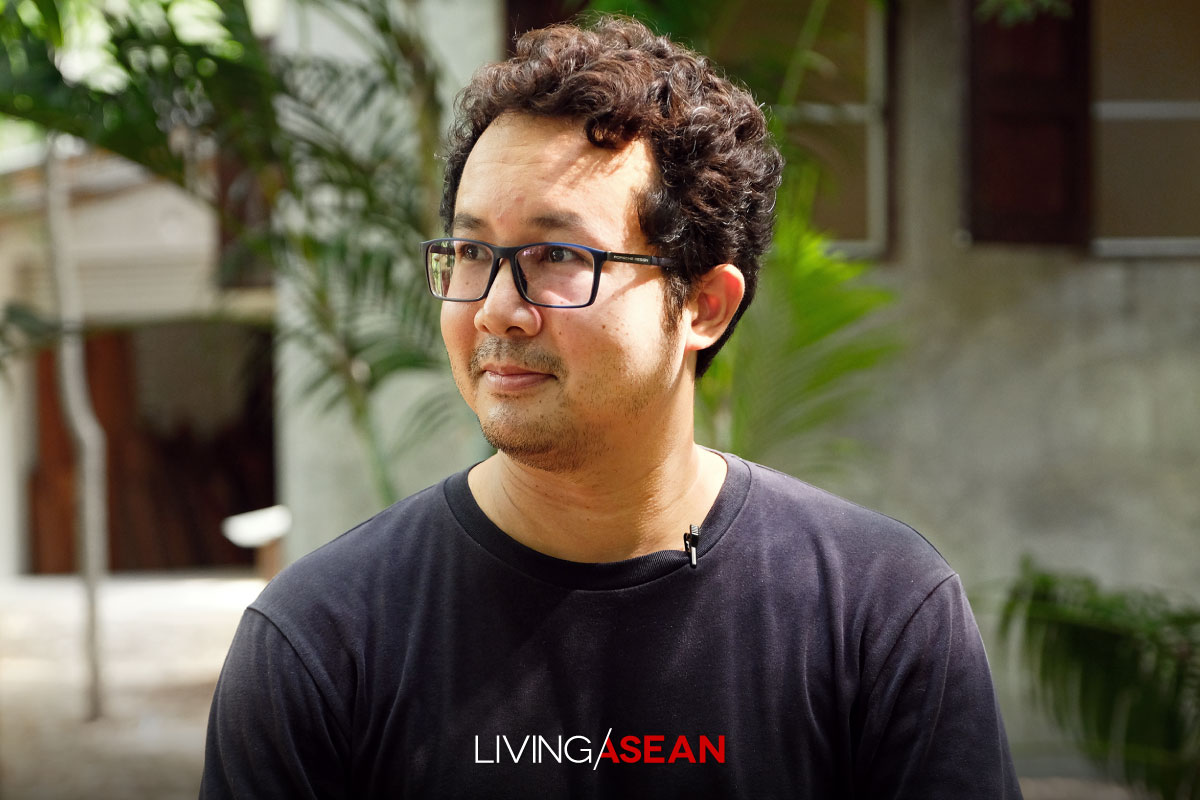 Suppapong started his first new growth forest at Kamphaeng Phet Province in lower northern Thailand and gradually expanded to Nong Pho, Ratchaburi. The latter has since served as his headquarters with storage facilities for partly prepared timber and logs. There's a sawmill with 4-5 types of machinery, where logs are cut, sawn into lumber and packaged ready for delivery. As business grew, he converted his humble abode in the forest into a showroom.
As he put it, "Timber is a valuable resource. So I focus on planting only trees that have economic importance. Little by little, I searched for knowledge and experimented with various methods in a bid to achieve the desirable outcome. Eventually, I obtained not only the resources needed for furniture making, but also a workplace with the atmosphere of a nature reserve. Before anything else, it's about the better quality of life."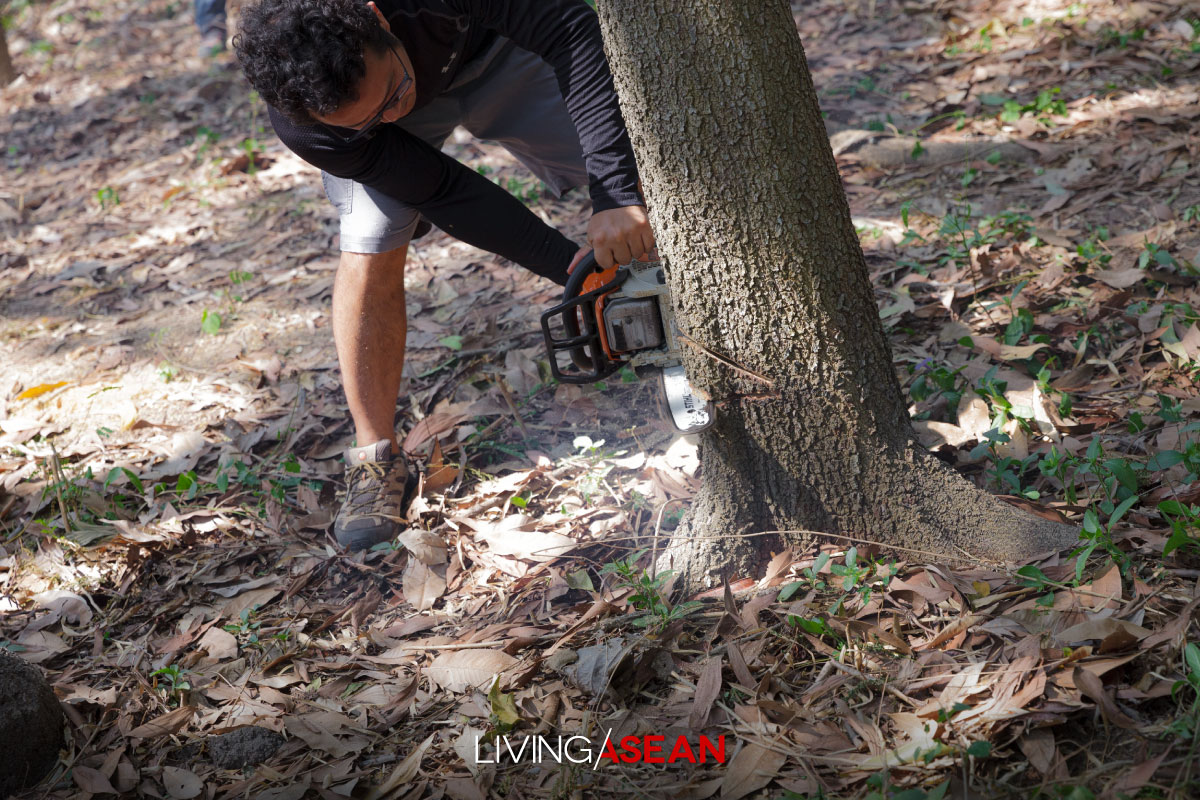 Suppapong's forests are home to valuable ecosystems. Apart from hardwood trees that are grown for timber, he also set aside some areas for planting crops. His work on the farm encompasses three aspects of product manufacturing, including design, human resources, and forest resources management.
Sharing his work experience, Suppapong said: "I'm responsible for design while others are busy taking care of things, ranging from caring for the forest floor and planting new trees, to grafting branches and growing plants from seeds in nurseries. Everyone deserves a good quality of life. For people in the community who're working with us, it's an opportunity to learn new skills in carpentry and agriculture. The knowledge that they gain as apprentices will be an asset beneficial to their future career.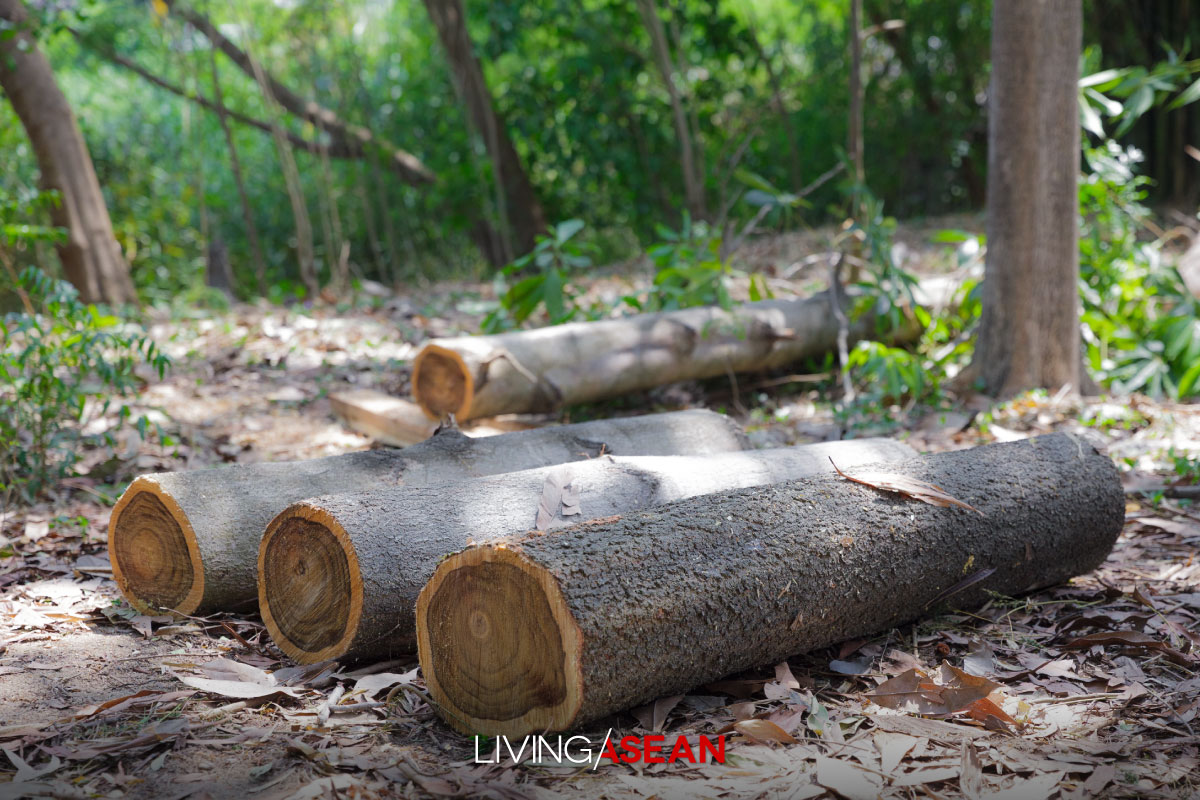 "Meantime, the forests that we grow ensure that our furniture business will be adequately resourced for a long time to come, in other words until death do us part. It will be another 20 to 30 years down the road before some of the trees become fully grown and ready for harvesting. That said, it's a guarantee that our community will still have timber supply lasting us a hundred years, or after old growth forests have been depleted."
"While others invest in big manufacturing facilities and expensive machines, we put our money in land that we need to grow forests for timber. Oftentimes, people asked why we chose land covered with trees and undergrowth instead of beautiful pieces of property elsewhere. Well, it may be of little value to them. But it's a great asset both for us and for the community 20 years down the road. We will have access to timber that our business needs. To begin with, it's about growing healthy forest ecosystems. That means you need the initial capital, and patience. You have to give it all your energy to succeed. Been there, survived that. And now the rest is easy," said Suppapong laughing.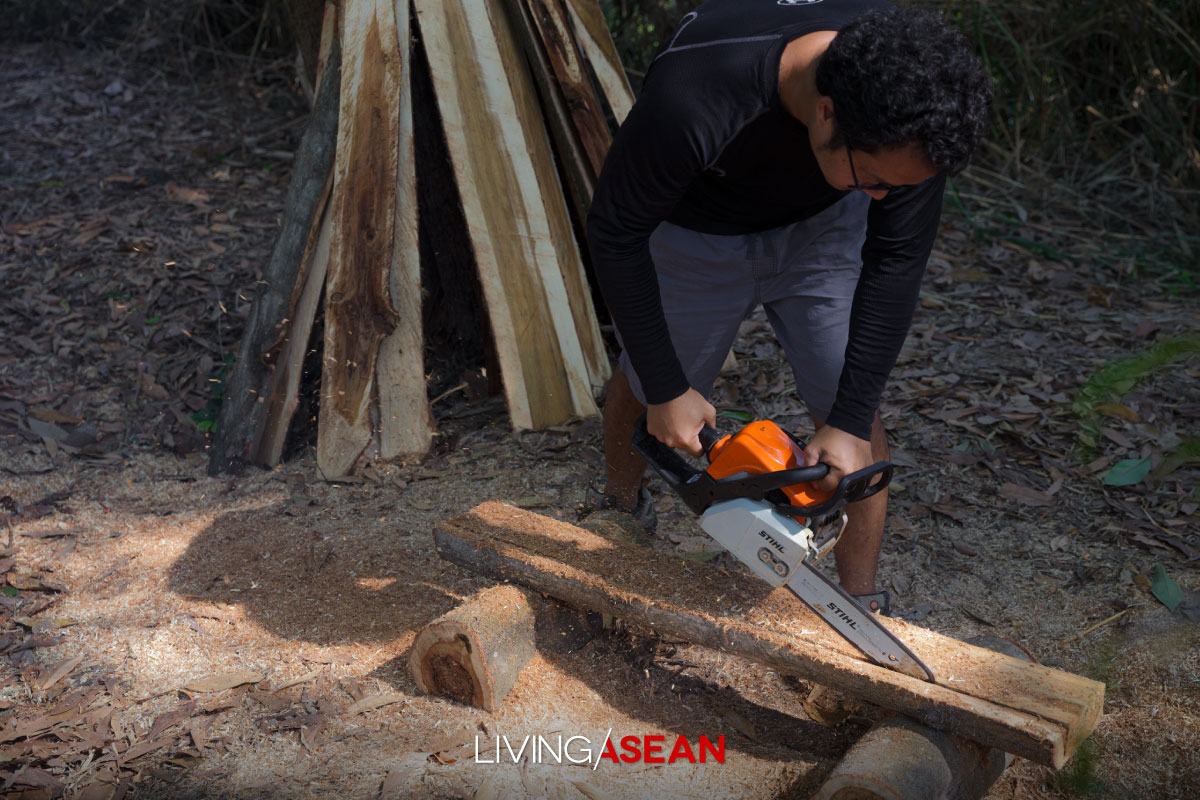 "From then until now, little went as planned. Success came from resilience and the ability to adapt to new challenges. The workers that we hired from the community had no carpentry skill. So we started training them while the trees still had a long way to grow and mature. We believe that by the time our forests are ready for harvesting, our helping hands will have become well versed in woodworking. In the meantime, we just have to keep up with design trends. Together, they constitute parallel paths to future growth."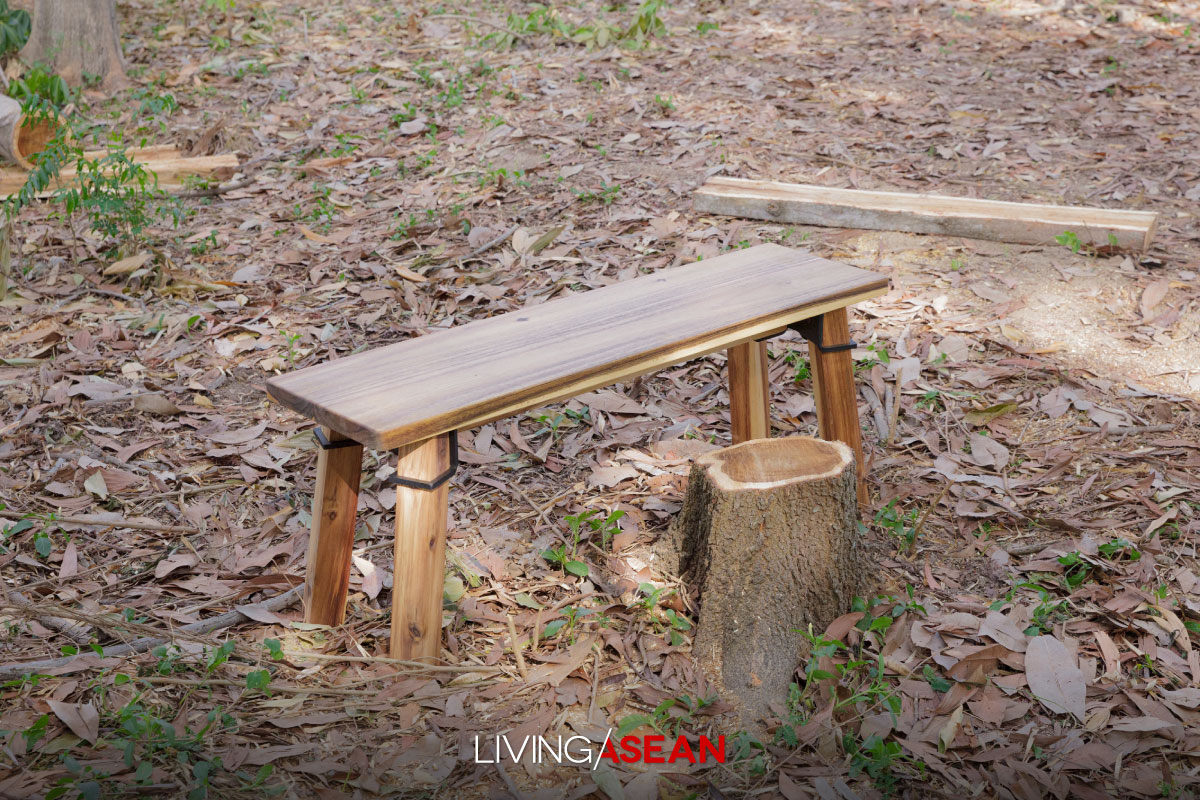 Above, a bench seat from the KOOPREE collection by Suppapong Sonsang is made of timber from KrathinThepa (scientific name: Acacia mangium) a species of fast growing tree in the pea family Fabaceae. Harvested at 7 years of age, the tree provides an alternative to hardwood commonly used in furniture making.
Suppapong Sonsang of Jird Design Gallery is one of subject matter experts being featured in an online curriculum titled, "A Passion for Woodworking". It's part of Baan Lae Suan Classroom, a collaboration with the Creative Economy Agency (Public Organization), or CEA. The program is designed for people interested in woodworking and those looking to acquire basic carpentry skills through furniture making using basic tools and community resources. Plus, it provides tips for developing a career in creative business. The program is hosted by Jeremiah Pitakwong, Editor of Baan Lae Suan Magazine.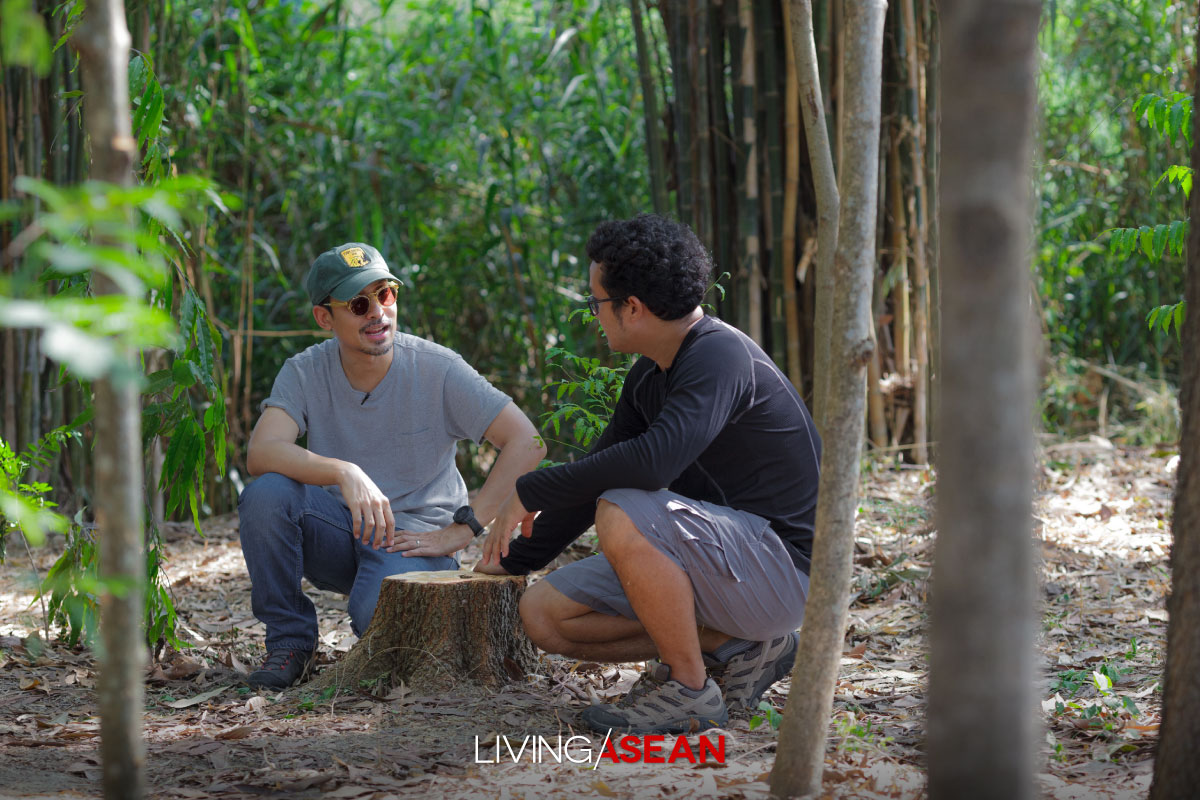 In the previous video, we presented a lesson on the Milking Stool by distinguished designer/carpenter Phisanu Numsiriyothin. In this episode, Suppapong Sonsang shows the steps in transforming homegrown timber into a beautiful bench seat.
Source:
https://www.baanlaesuan.com/online-program/classroom/215124.html
https://www.baanlaesuan.com/181474/design/design-update/people/jird