BANGKOK / It's fair to say that, without considering disruptions brought on by the coronavirus pandemic, café and restaurant businesses had ranked with fast-growing industries in Thailand. They could survive the tough competition from established and new players in the marketplace. Besides good food and drinks, design has played a crucial role in business. By knowing their market niche and formulating a unique business plan, they were able to attract more consumer love to their brands.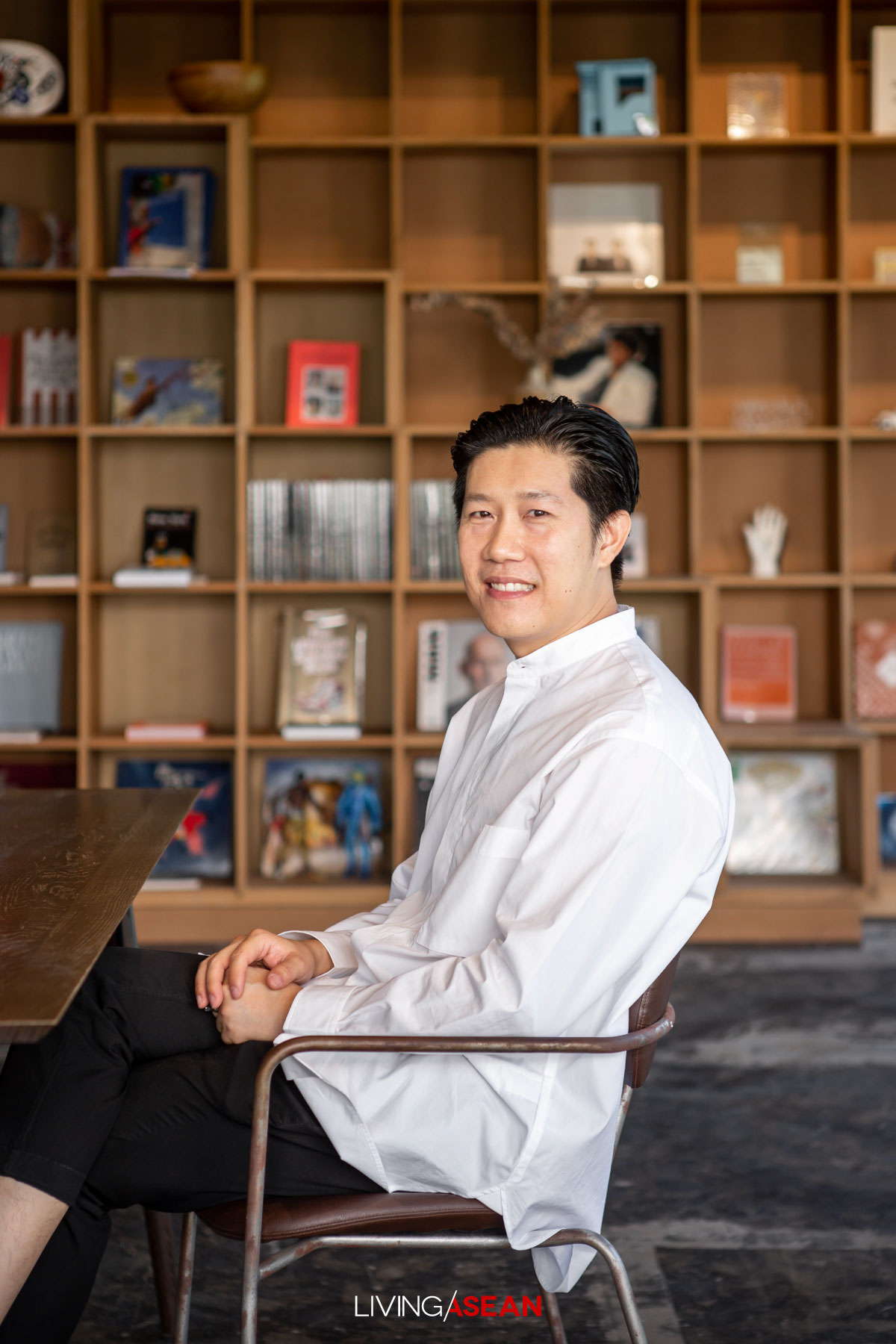 party / space / design, or p / s / d for short, is a design studio behind the sweet smell of success of leading café and restaurants in Thailand. Led by Suparat Chinathaworn, founder and CEO, the company has drawn on years of experience in business and design in creating restaurant spaces that are not only different, but also exceptionally good. It was a pleasure to have interviewed Suparat Chinathaworn. And here are his views, goals, and experience over the past ten years.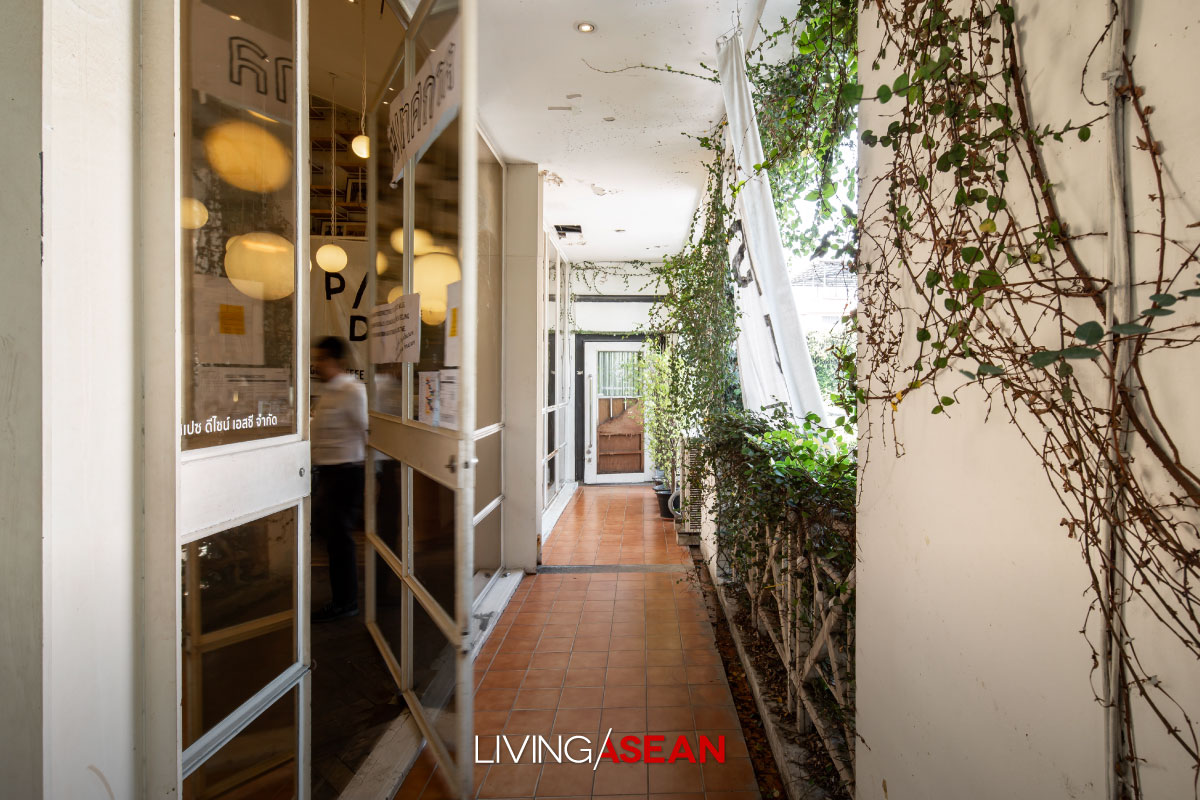 Q: What is it that's inspired p / s / d to make a difference?
A: "Within the past two years we have focused on making hands-on practice available to our colleagues. USB Café is in fact a Coffee Lab and training grounds where baristas exercise and perfect their skill from actually doing it instead of reading about it or seeing it being done. It's about doing real work under real pressure and be able to meet consumer needs. We aren't just designers. We must strive to produce outcomes that are different from everything else on the market."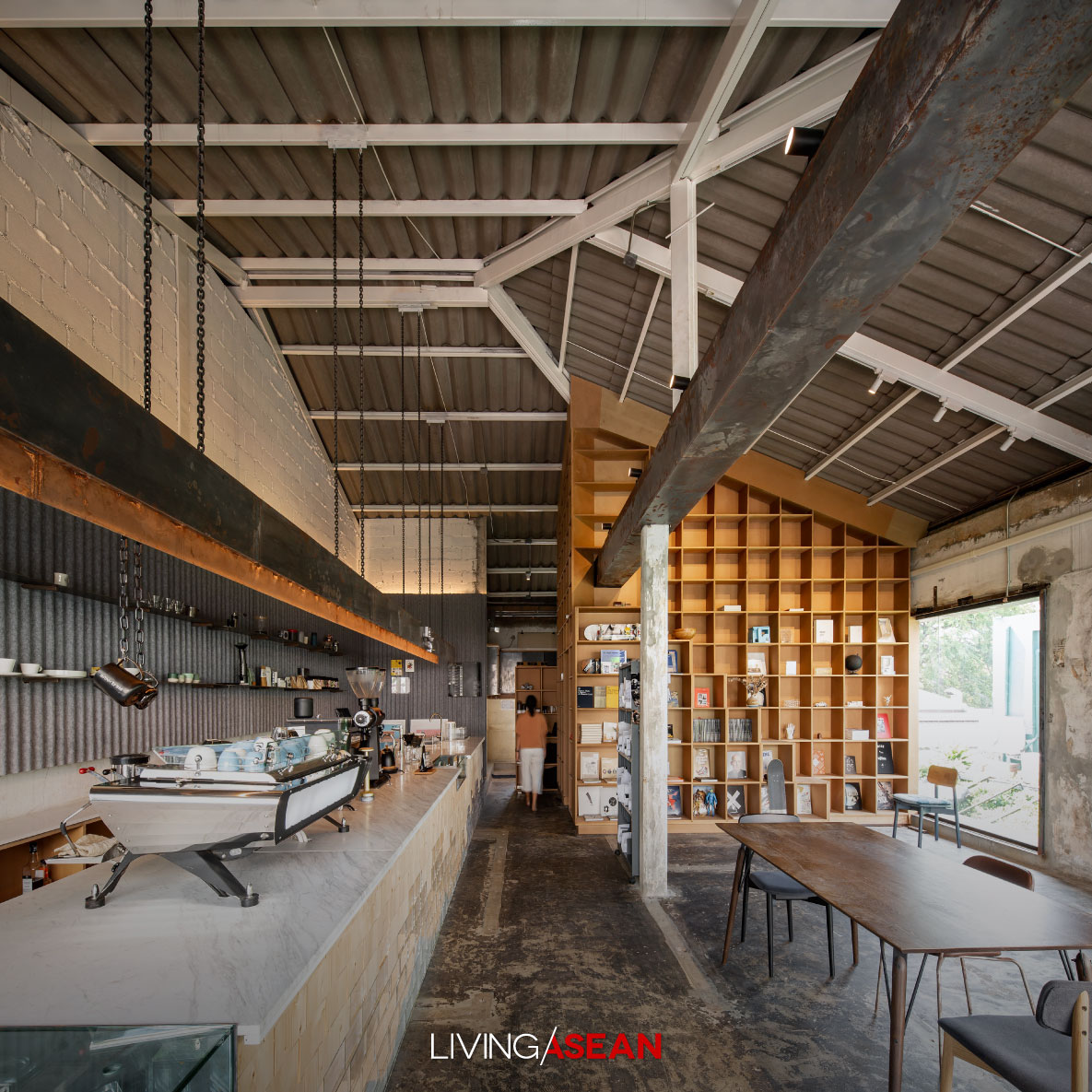 USB Café, the coffee room that's part of the p / s / d office space, is used for smart business experiments. Test results provide the basis for a good working environment.
Q: Opening a shop isn't the finish line, but the beginning of growth. Can you elaborate on that?
A: "I believe that consumer behavior is a very important thing you need to know in running a business. It's a relationship based on mutual understanding. After a shop is opened, I always ask my clients if everything is going well. It's a way to find out if the model that we've designed is working or not. Often we will choose a business plan that's doable within their powers. This means that the clients have a pretty good understanding of how a restaurant works. Plus, they love doing it and are ready to give their time and resources to it. A start-up isn't the finish line, only the beginning. They have to think long-term."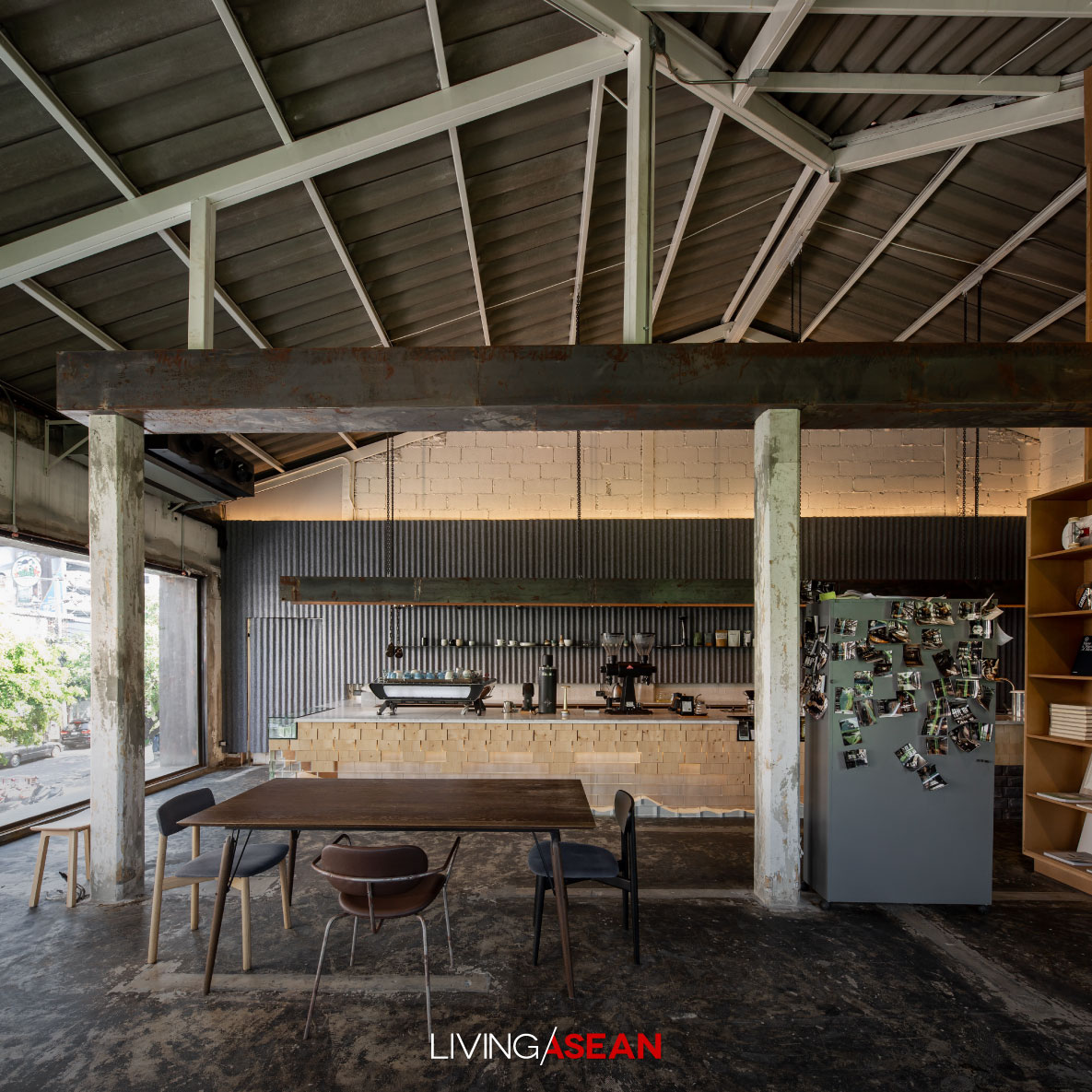 Q: Beyond design, it's experience. What's your thought on that?
A: "Restaurants and cafés are public spaces. So we have to make them special or otherwise different from the place where one lives. We have to make sure that people come away impressed with what they've experienced and want to come back. We don't just focus on design. Instead, we pay particular attention to the kind of experience that people get. It's comparable to movie making, in which stories are told through a series of film footage of various events that have taken place. We're like the movie producer who has to envisage the entirety of future events – everything from people arriving to entering by the front door, from making orders to drinking, taking photos, and checking things out on social media. You name it. We look thoughtfully at it in order to ensure a pleasant experience for everyone."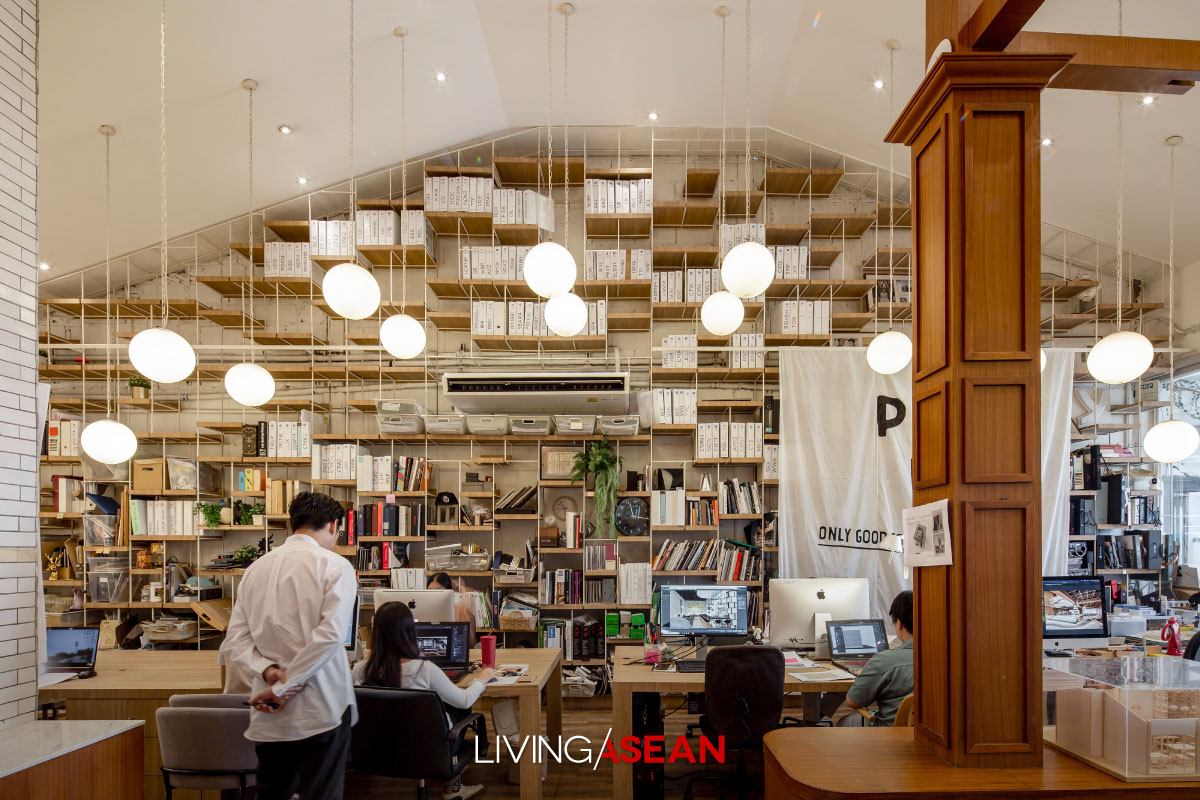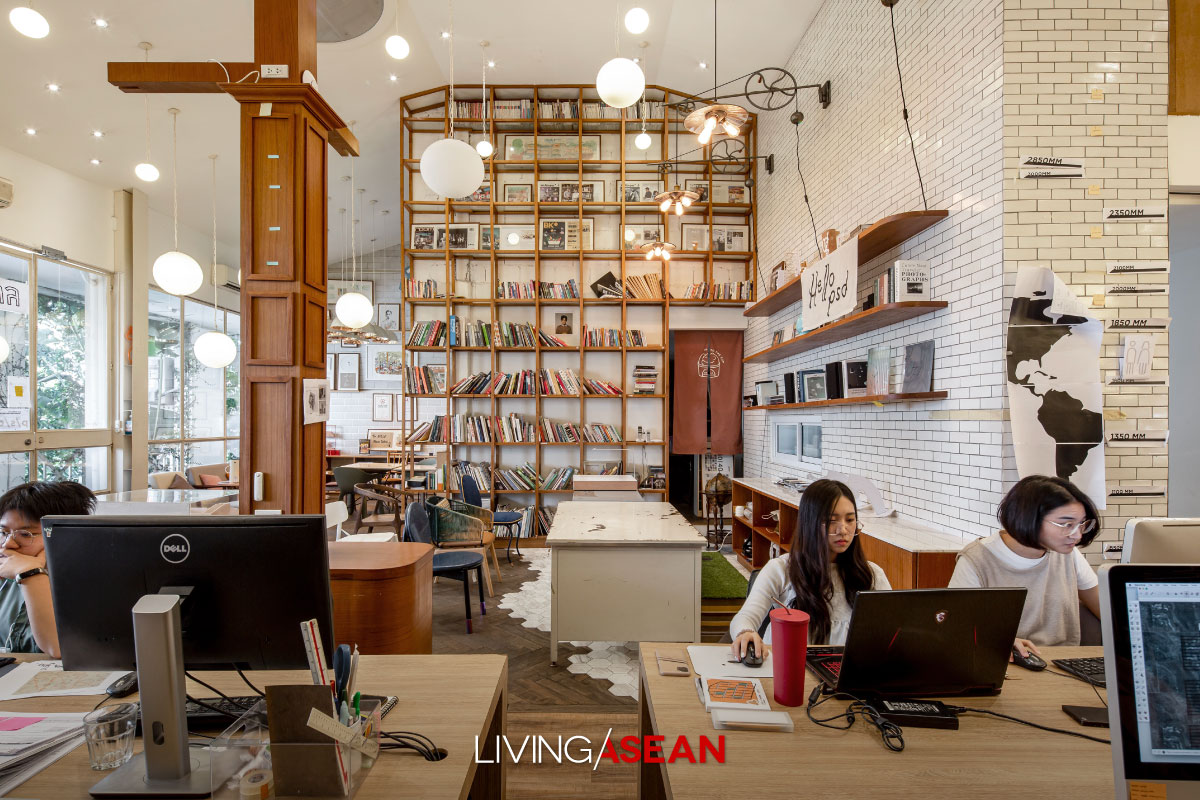 Q: What do you mean by younger yet more in-depth?
A: "Ten years had passed since we opened our office. And we felt like kids again. We went back to playing toys and enjoyed having fun. Meanwhile, we're spending a lot of time deep in our thoughts. We've come to appreciate of the atmosphere of a place that's the quintessence of Thainess. We've found the right balance between business owners and the general public. Our design isn't about just being cool. Rather, it's the quality of forming a pleasing environment and a space that's different, unique, and easily understood."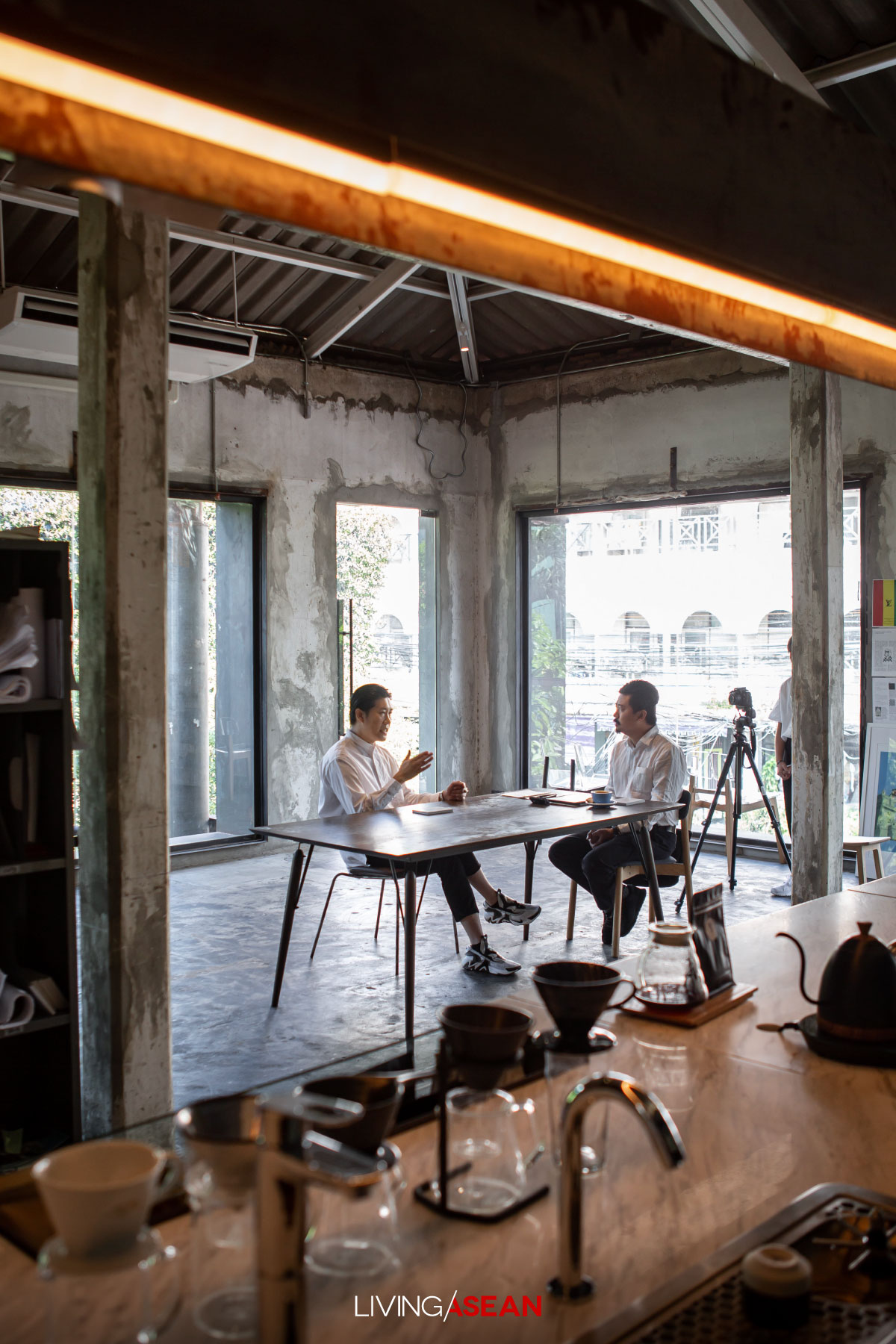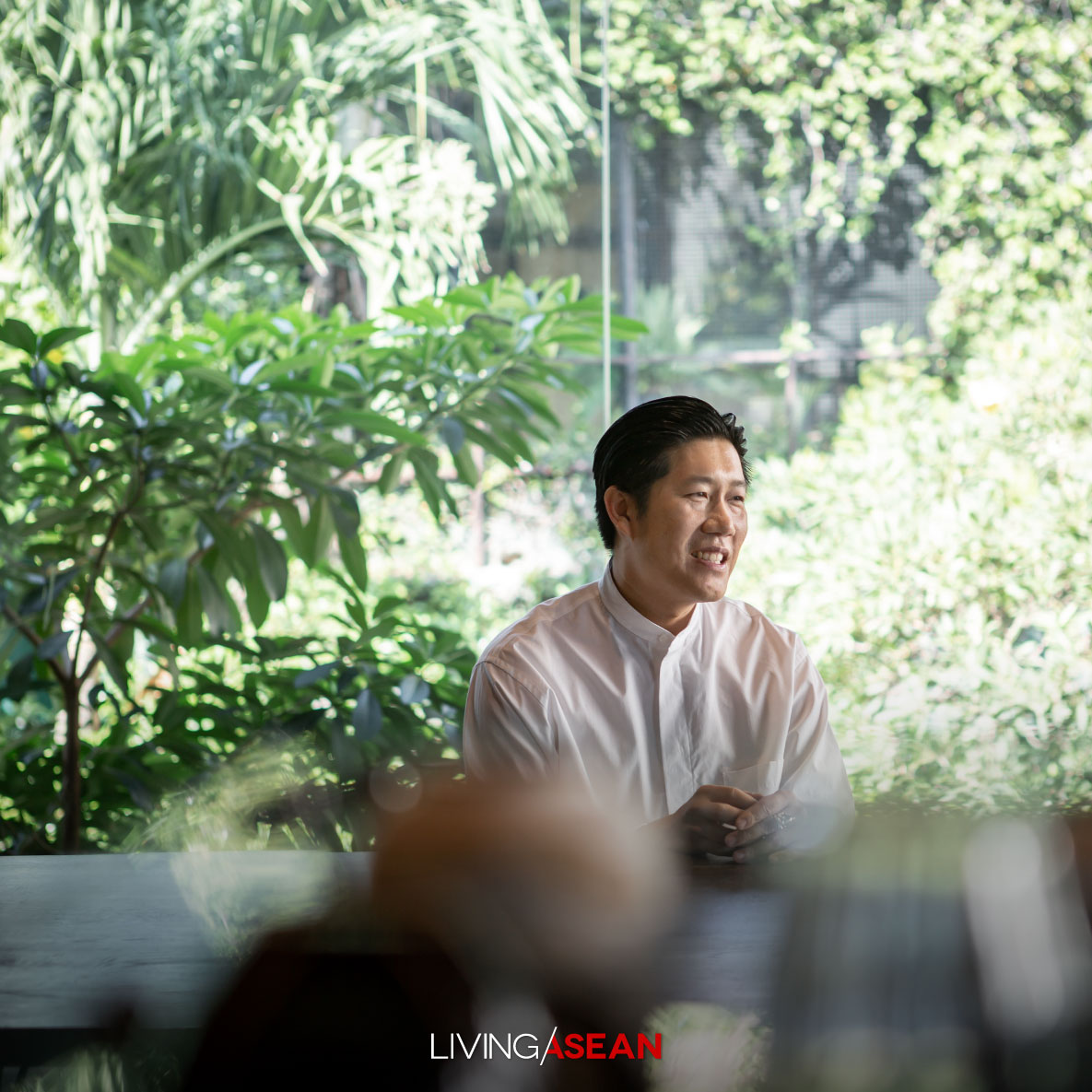 Q: How do you see p / s / d ten years from now?
A: "Now we're interested in the concept of Specialty Coffee. People say it's a stage in the learning process of how to effectively run a restaurant business. It's like climbing a three-step staircase, starting with Specialty Coffee before moving on to Hidden Bar, and Fine Dining. We expect the latter options will follow in the next ten years. For the future the focus of attention may switch from restaurants and cafés to consulting business. I have fun doing analyses for the purpose of presenting new ideas and new experience to people. It's something I always enjoy doing."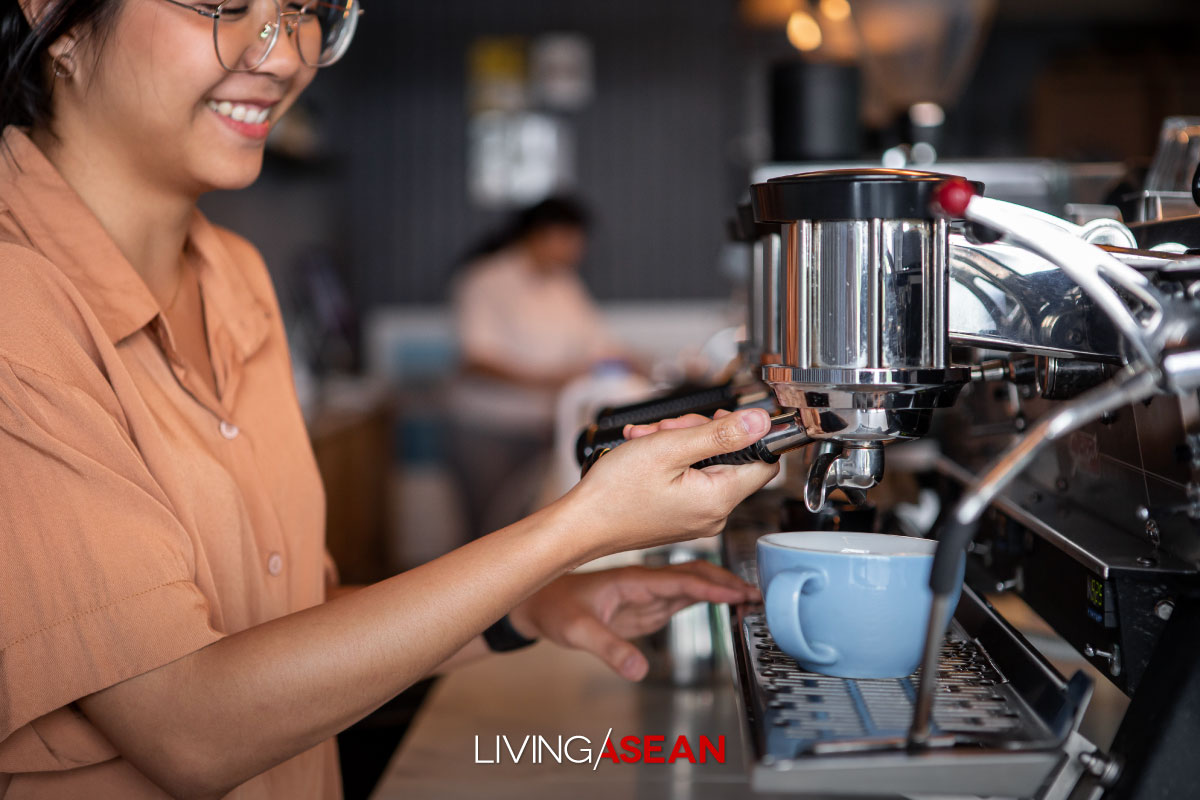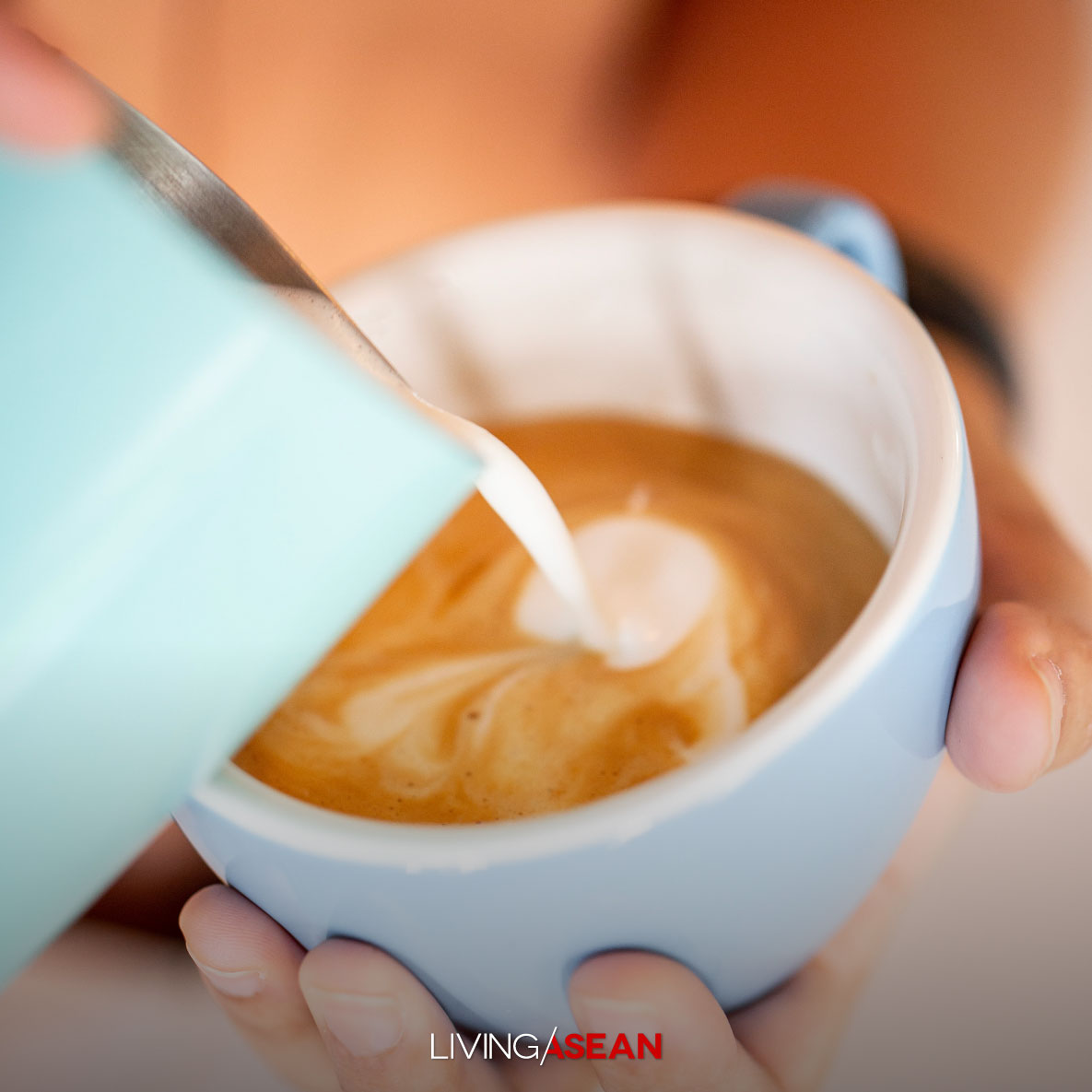 Q: In your view, what does the future look like for restaurant business?
A: "In the big picture, the food and beverage industry is growing at a fast pace. Eating and drinking is the reality of life that cannot be replaced by online activities. It's like living in two worlds where we cannot have one without the other. Thais in general treat eating and drinking as being very important and deserving attention. Many actually enjoy restaurant hopping to try out new items on the menu. It's not about telling good restaurants apart from bad ones. Rather, it's about discerning differences among them. Some places are preferred for their pleasant atmosphere that's attractive in photographs, while others may be famous for good food and friendly people. This has resulted in us having to keep abreast of changes to be able to design an "experience space" that finds the right balance. All things considered, it's an on-going development."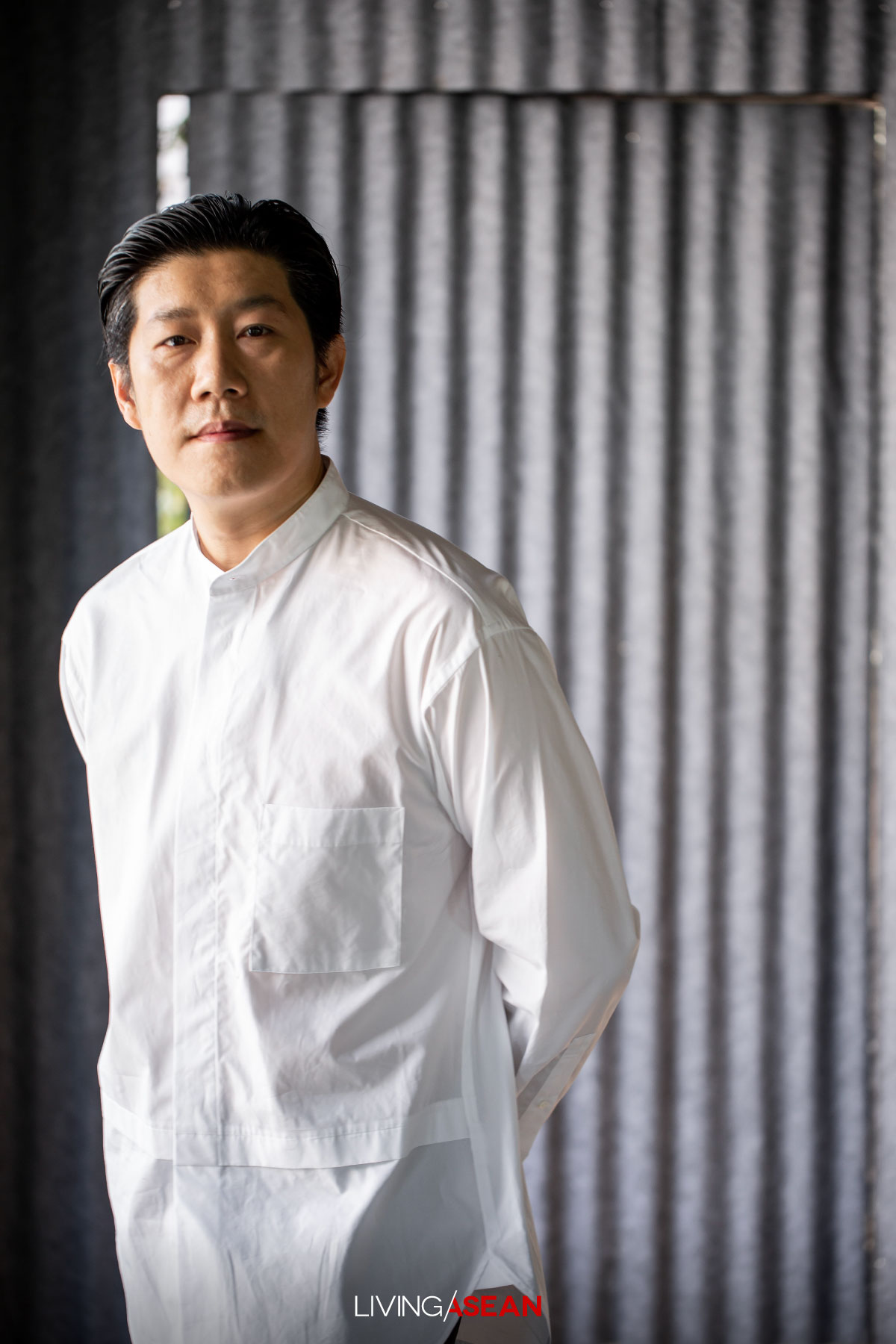 Find out more about p / s / d at: www.partyspacedesign.com

Contact info:
party / space / design
34 Thonglor 20 (Chamchan) Room 23A-26A,
Sukhumvit 55, North-Klongton, Wattana,
Bangkok 10110 Thailand
Email: info@partyspacedesign.com
Story: Wuthikorn Sut
Photographs: Anupong