/ Bandung, Indonesia /
/ Story: Phattaraphon, Kor Lordkam / English version: Bob Pitakwong /
/ Photographs: Nilai Asia /
Blackbird Hotel in Bandung remembered for its modern white building has undergone exciting expansion by adding a trio of unique round shaped rooms to its vibrant Indonesian country garden setting.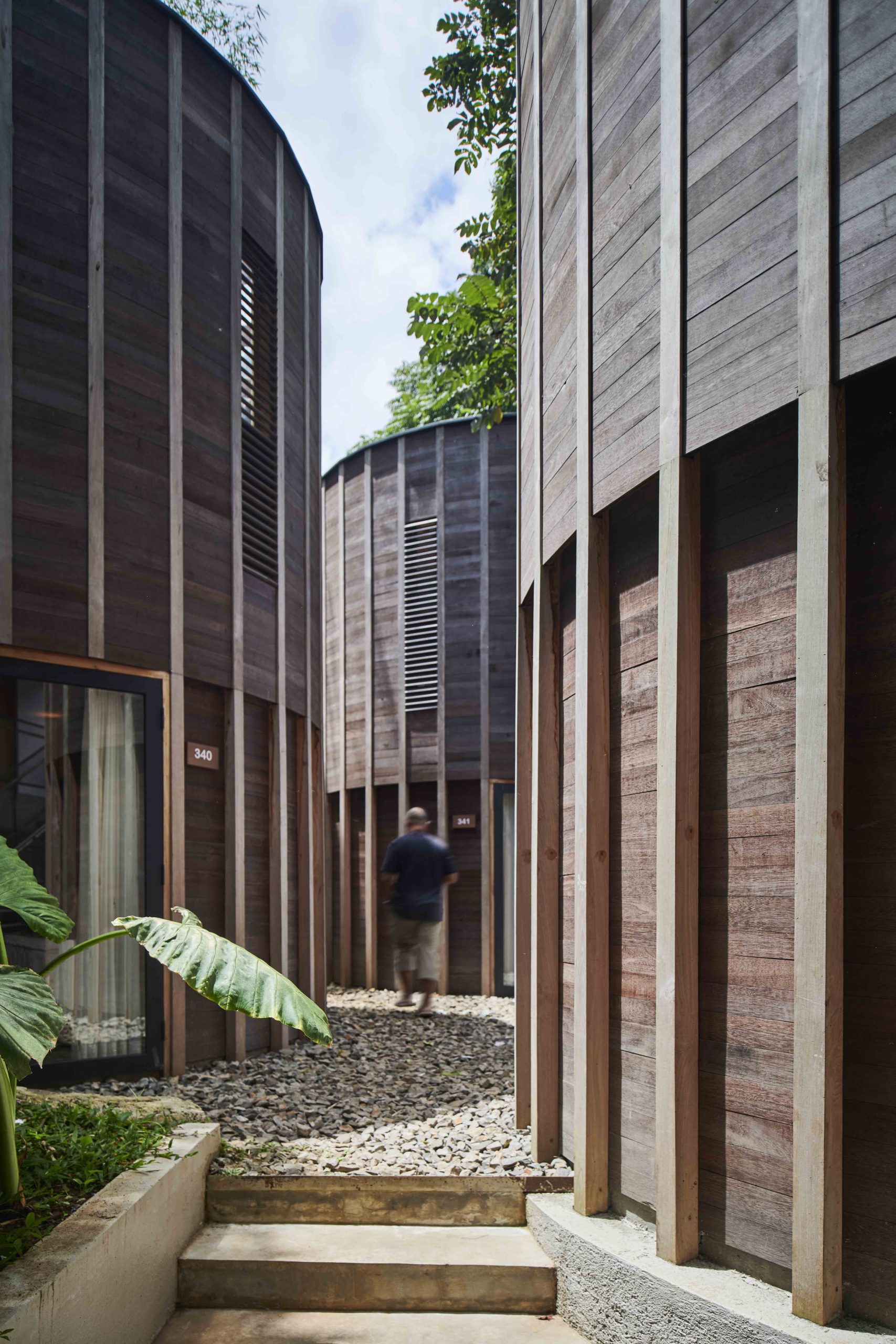 The new extension, aptly called "The Drum Rooms" for its likeness to a set of percussion instruments, is the pride of the Blackbird Hotel located in the major West Java city about 3 hours' drive from Jakarta, the capital.
Occupying 200 square meters of land inside the hotel compound, the trio of round shaped rooms offer opportunities to discover stimulating new experiences in travel, comfort and relaxation in the form of innovative design in synch with the rhythm of nature.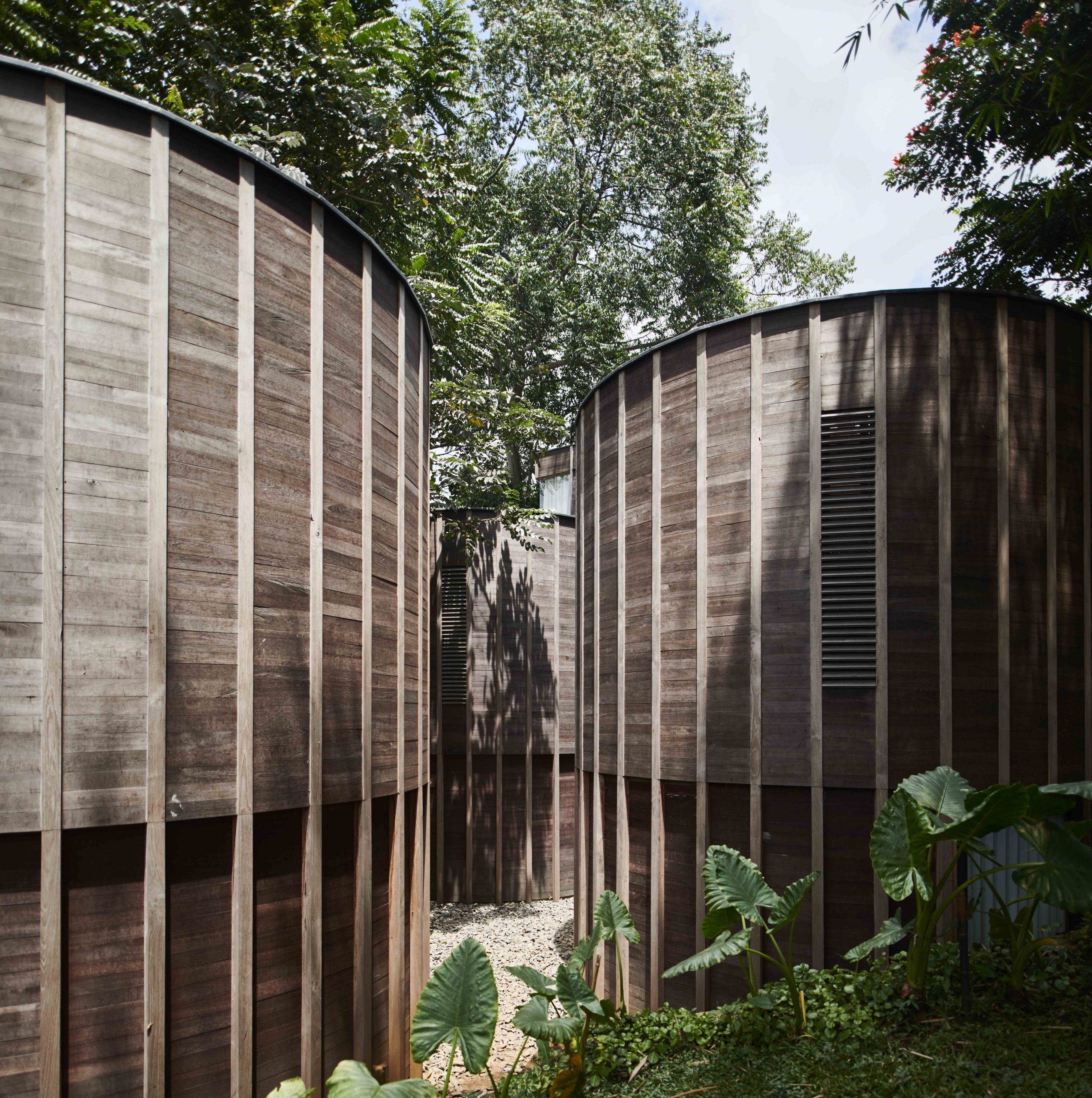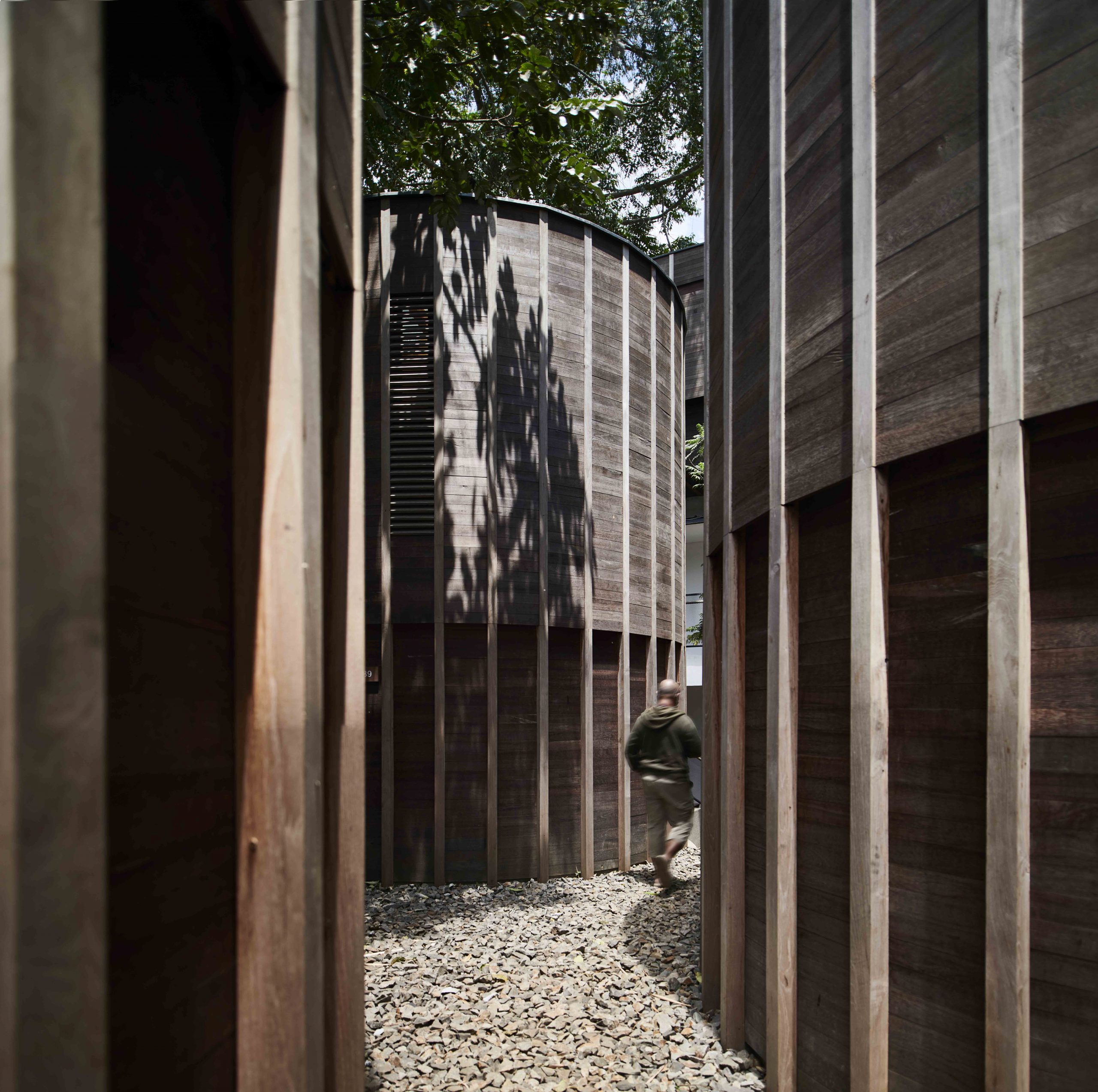 Built of wood in varying shades of brown, the three of them sit beautifully ensconced amid lively green surroundings. They are viewed as a unit apart from the nearby main hotel building.
Marketed under the name The Honeymoon Suites, the new extension project was quite a challenge event for experienced builders. It was built while the Blackbird was operating normally. Like so, every precaution was taken to ensure that nothing would impair its ability to perform business functions.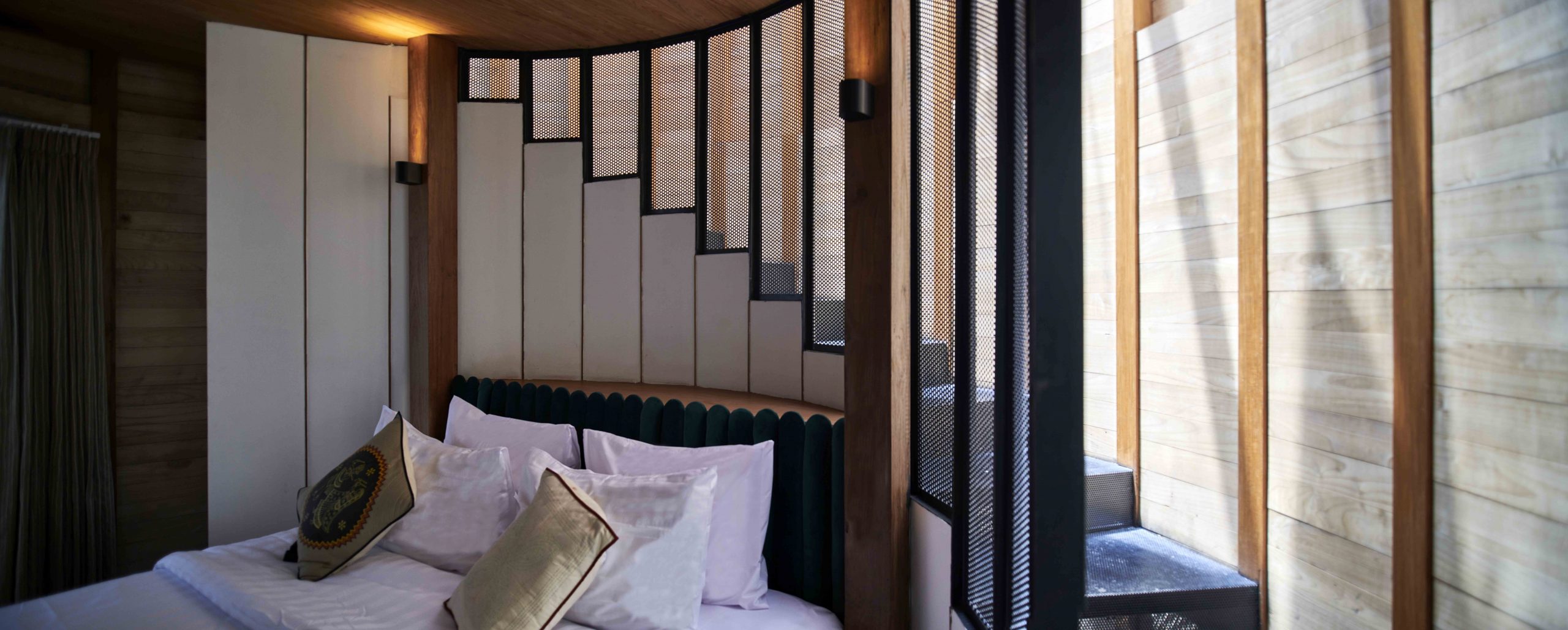 This was achieved by avoiding wet construction, such as poured cement or concrete, at the same time focusing on dry construction, which included materials such as wood and steel framing preassembled in the factory.
The new extension now stands out from the rest thanks to the unique building envelope made of timber in a beautiful mix of brown tones. The wood used in the project came from many different sources.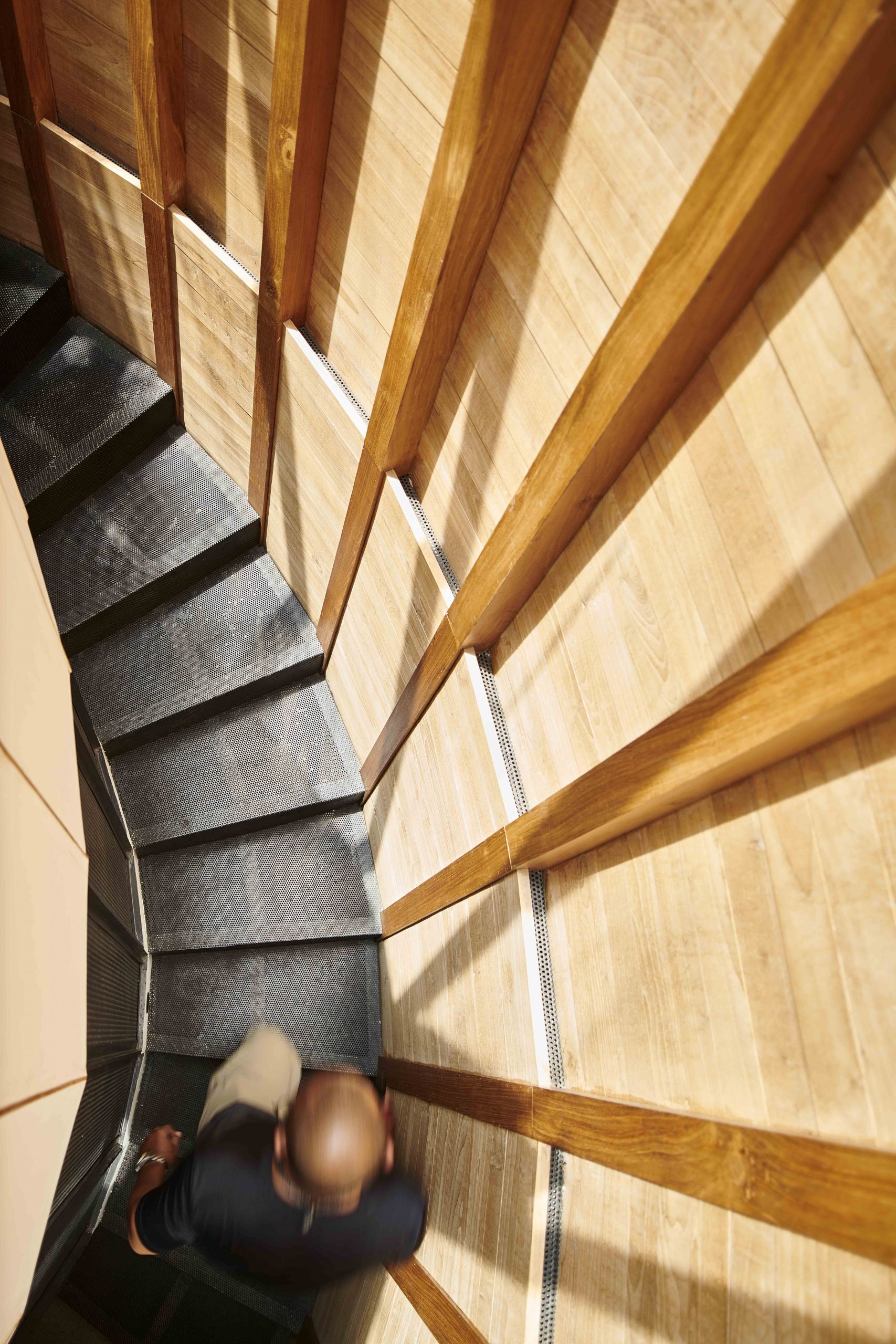 For good ventilation, louvered wall panels let air flow freely into the room and illuminate the interior space during the daytime. Each of them has a bedroom with bath on the first floor. The second floor holds another bathroom with a bathtub under multiple pane skylights with a view of lively green treetops and blue skies.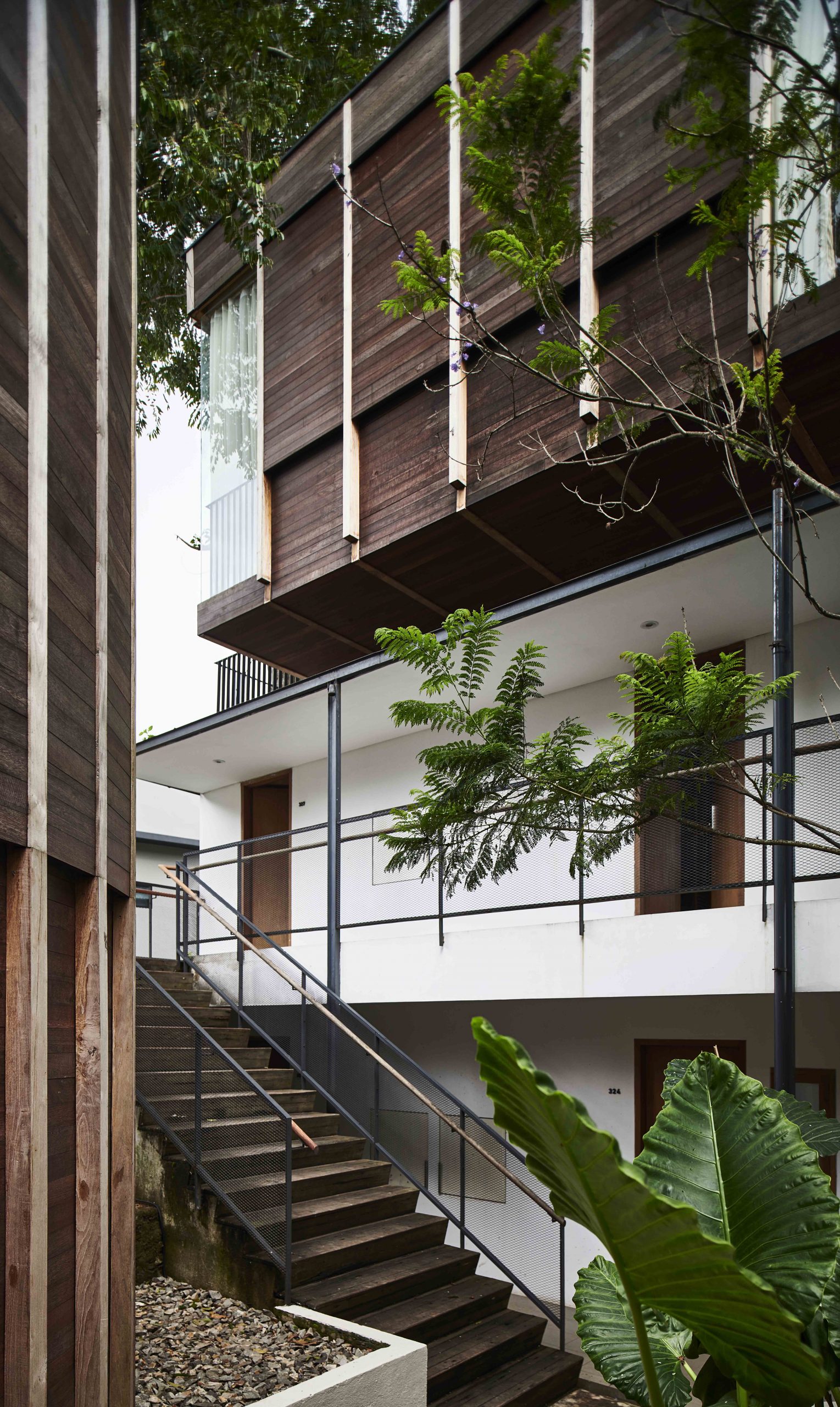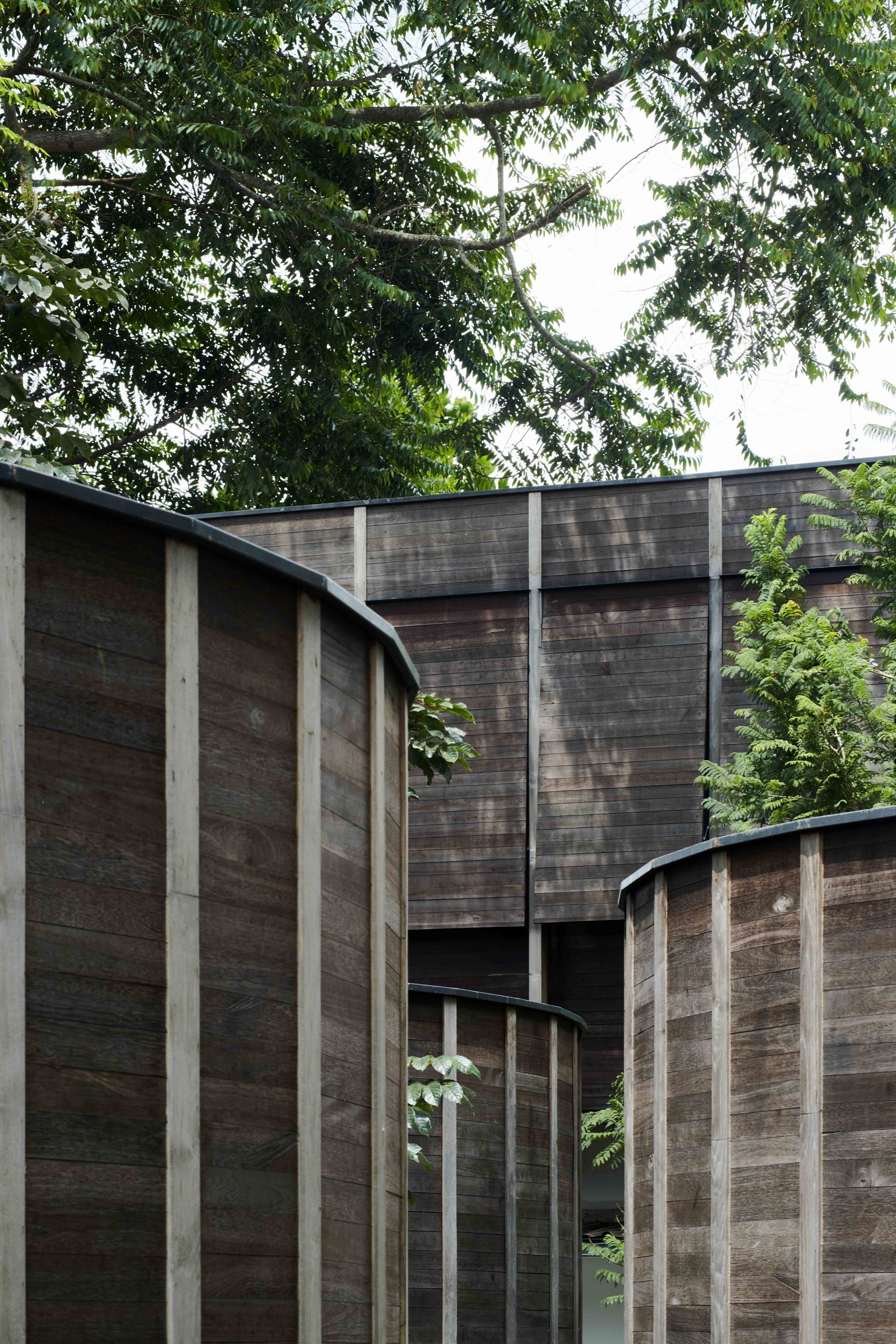 There is more. Besides the round shaped room trio, the extension project also includes two penthouse suites at the top of the main hotel building. Built of timber and steel framing to avoid impacting ongoing business operations, they come complete with a food preparation area, living room, and a small balcony plus a semi-outdoor Jacuzzi bathtub.
From a distance, they add visual interest to the white hotel building and prove a perfect complement to the round shaped room trio on ground level.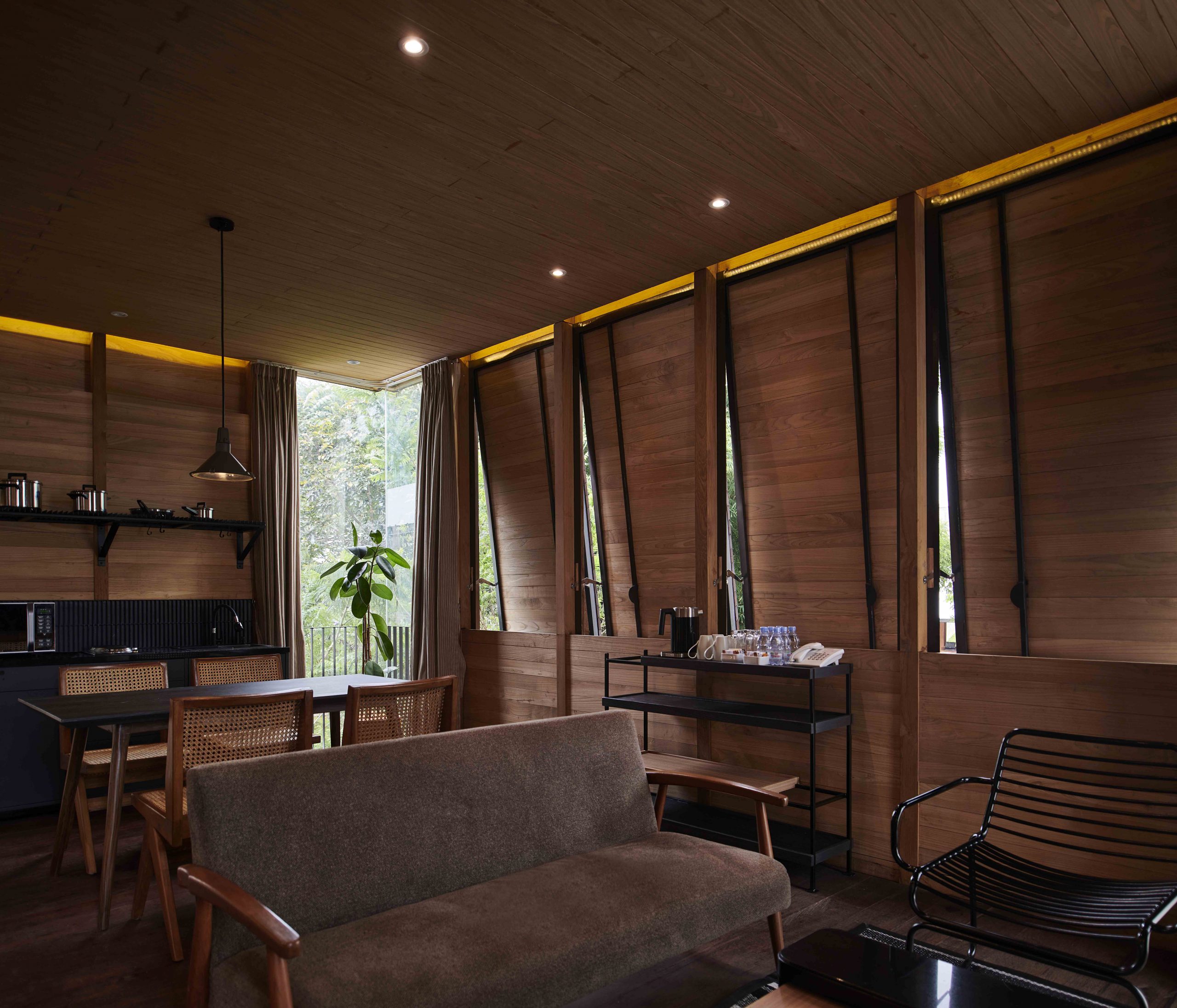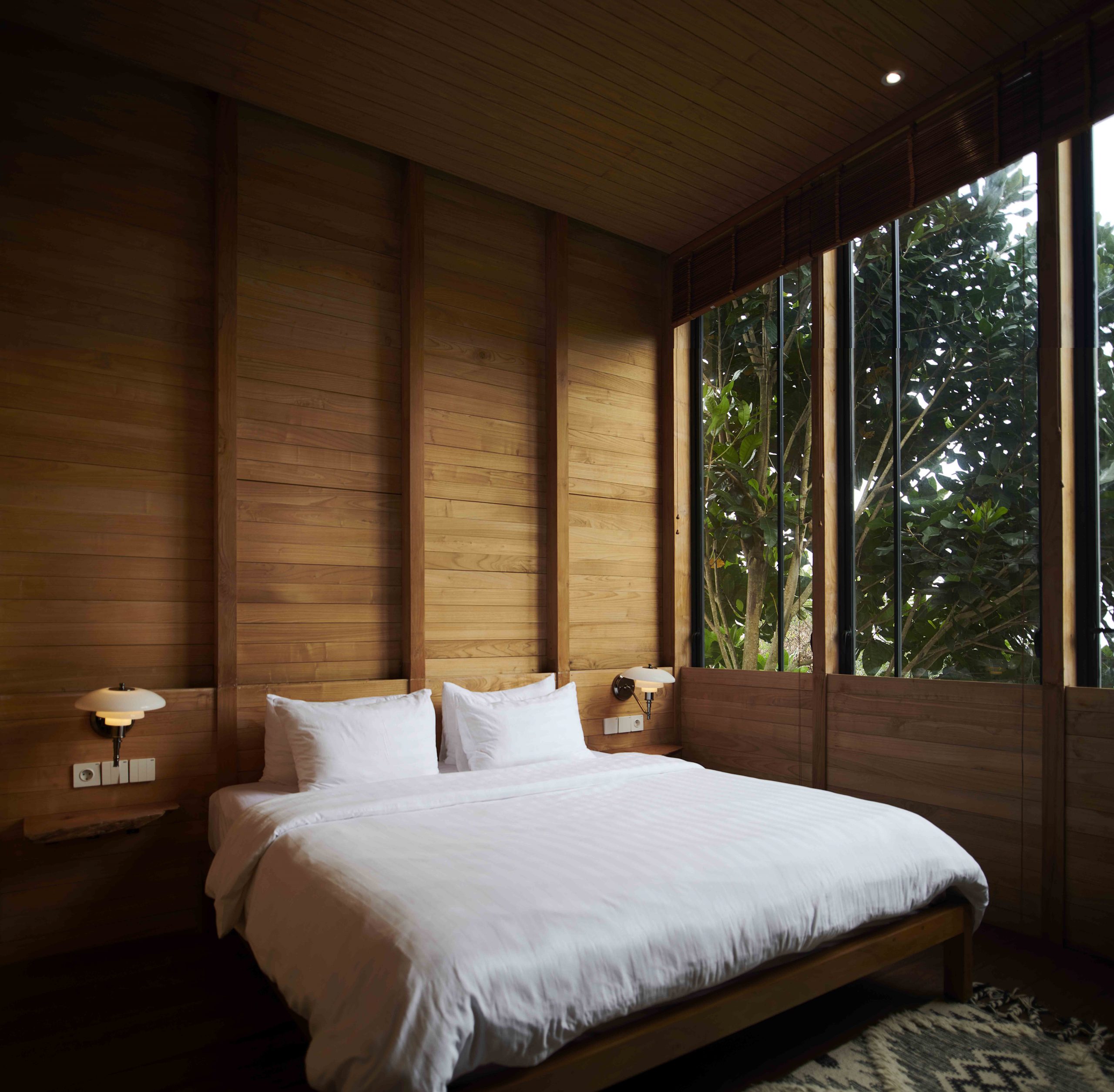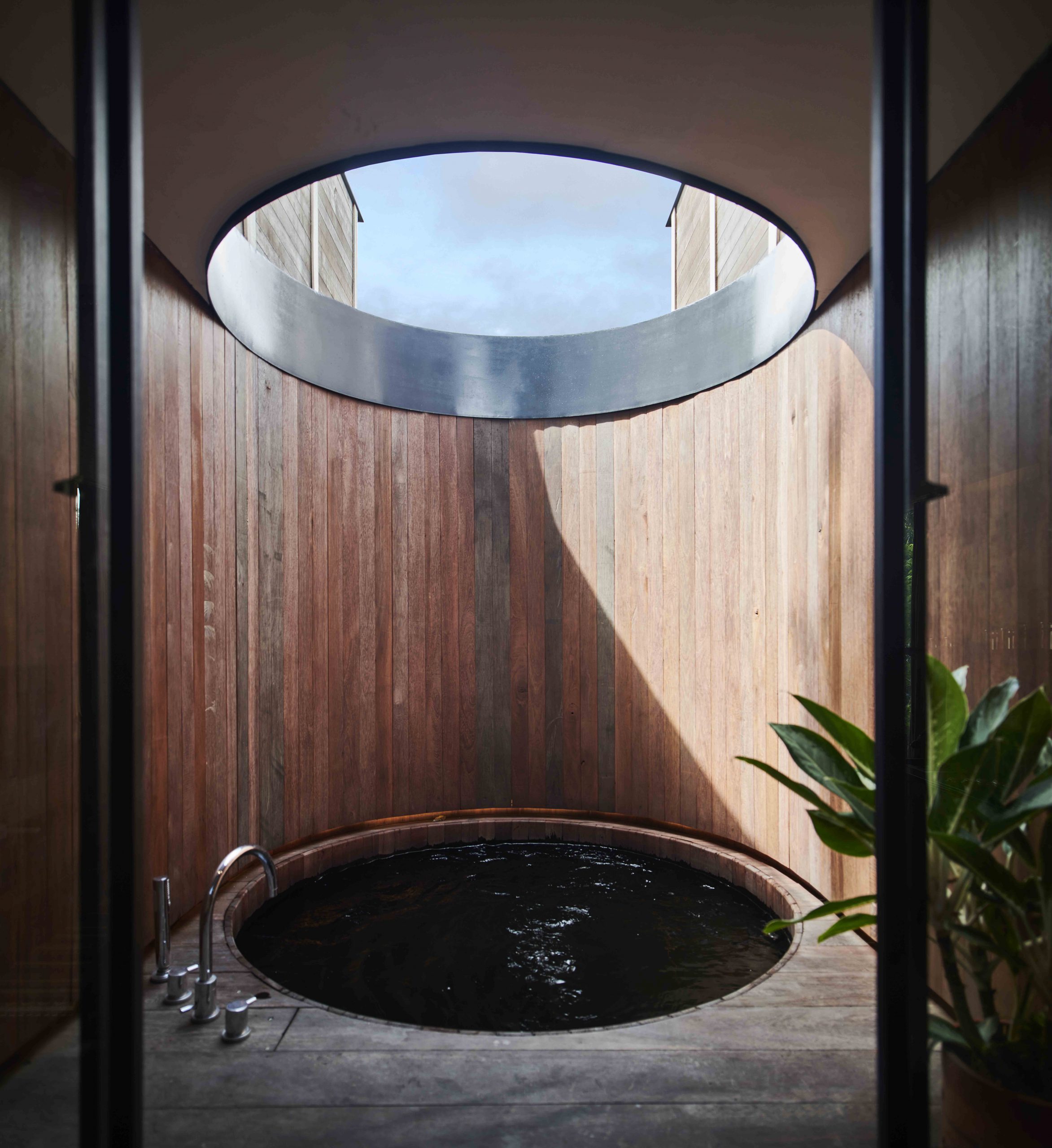 Taken as a whole, they evoke admiration through size, color, texture and well-thought-out design. And the result of all this: a beautiful piece of modern architecture amid nature's peaceful embrace. A unique travel experience, no doubt. Swing by the Blackbird next time you're in Bandung.
---
Architect: RDMA (www.rdmadesigns.com)
---
You may also like…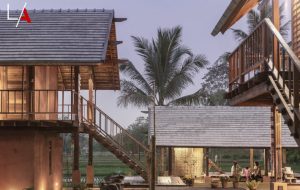 Ahsa Farmstay: Relaxing Country Lifestyle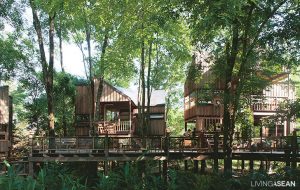 Four Tropical Houses Combined into a Resort in Tranquil Living