A bamboo house with contemporary appeal sits immersed in its natural surroundings. The home that's also a medical clinic belongs to Nopharat Pitchanthuk MD, and his wife Kanyapak Silawatanawongse. Without question, his interest in the natural therapeutic concept is expressed in the warm, inviting atmosphere of the home office. The orthopedic doctor provides specialized care for the musculoskeletal system in the comfort of a peaceful country setting.
/// THAILAND ///
Story: Napasorn Srithong /// Photography: Nathawut Pengkamphoo, Anupong Chaisukkasem /// Stylist: Suanpuk VRW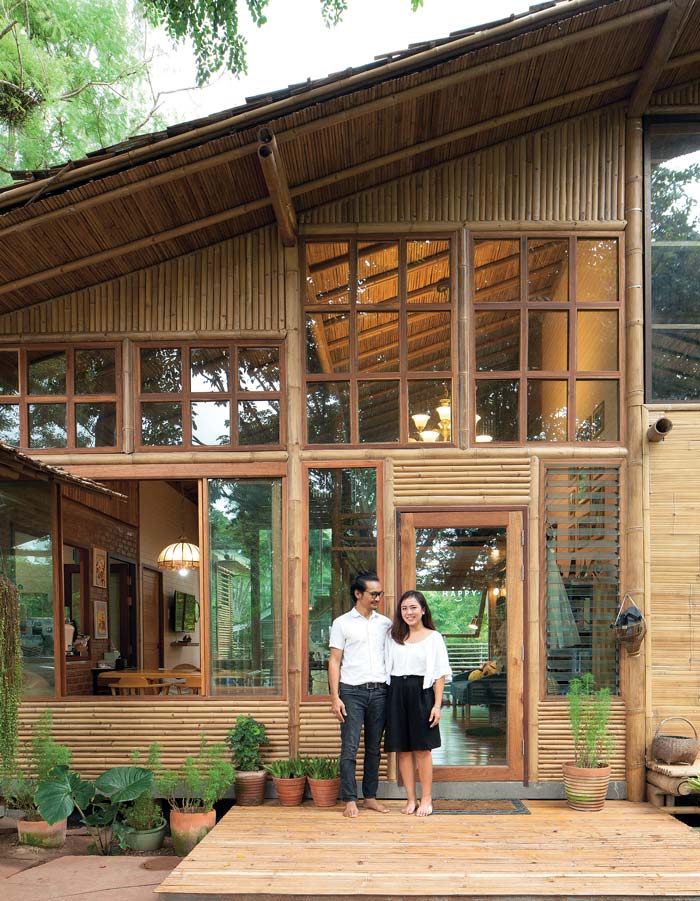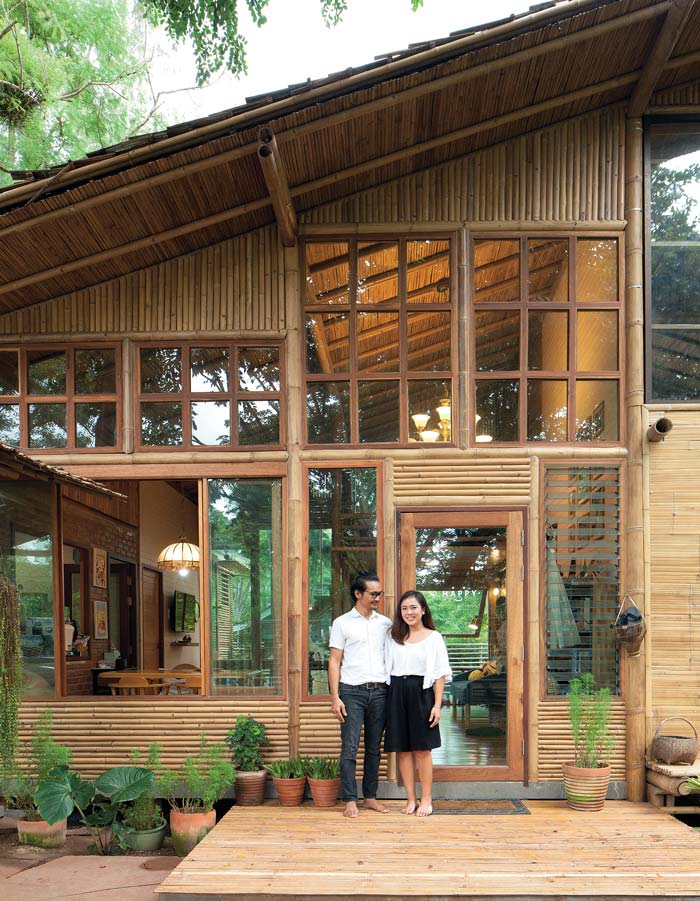 Asked how all this was accomplished, the physician said: "Upon graduation from medical school, I taught medicine and operated a clinic in Bangkok for several years before coming out to Pak Chong District, Nakhon Ratchasima. At first, we opened a branch office in the city area just to get an idea about patient demands in the provinces.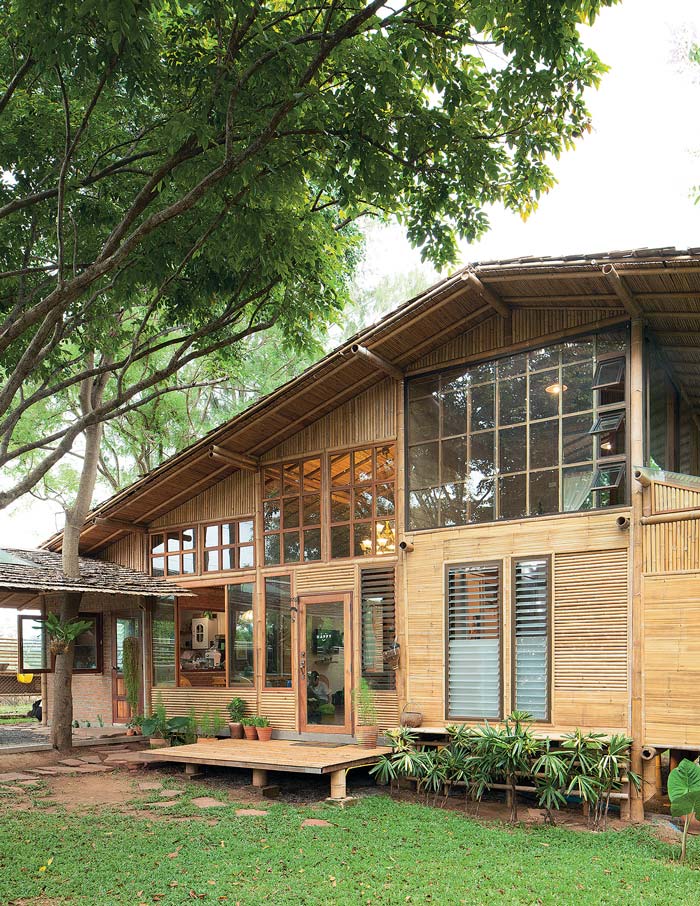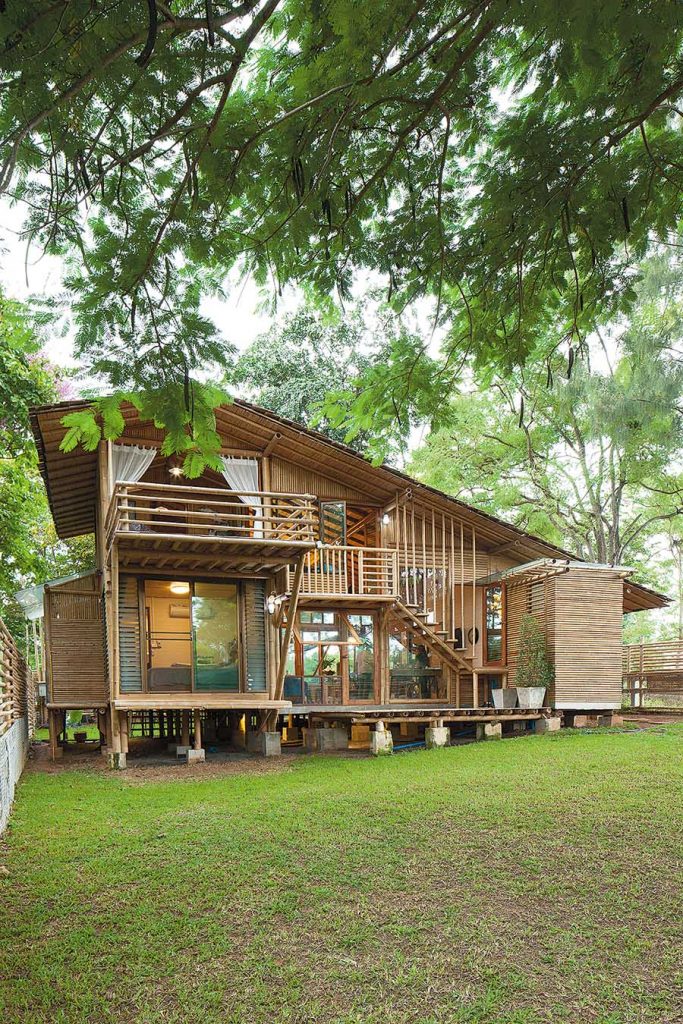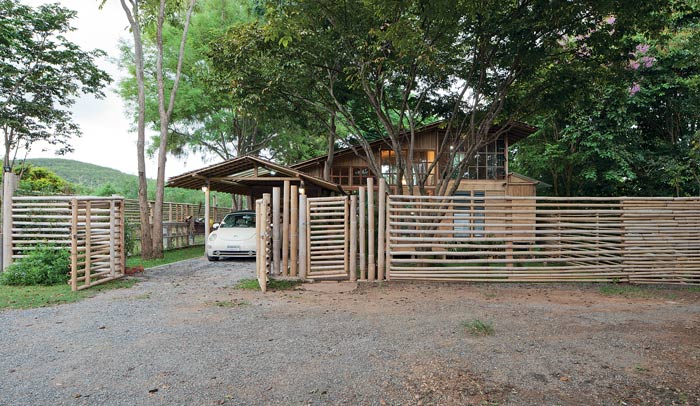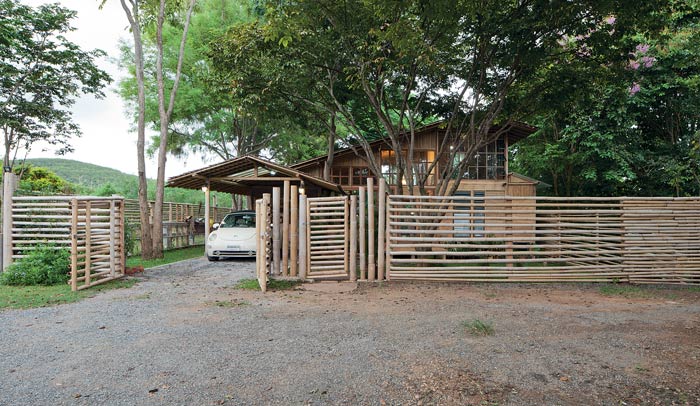 "I was fortunate enough to receive help from a kindhearted person senior to me. He wanted to help patients in the rural area to have access to medical care. So, he let us use a facility free of charge for the purpose of opening a clinic. After having done it for a while, we felt like we were overstaying the welcome. At the same time, we needed a facility that would be more relaxed and convenient for the patients – preferably a greenery space that was comfortable, well lighted, open and airy. Just didn't want them to feel tense and unable to relax as was the case with a hospital visit in general."
She said: "For a while, we went searching for a location that would suit our specific needs. We eventually came to a parcel of land that Kanyapak's mother had bought some 20 years back. It was woodland filled with dense shrubbery and other plants. We had the area cleared to make room for a grassy lawn, and had new trees planted. Eventually it was ready for a wedding ceremony to take place. Needless to say we have grown emotionally attached to it from day one. Hence, the new house and the medical clinic that has been relocated from the city."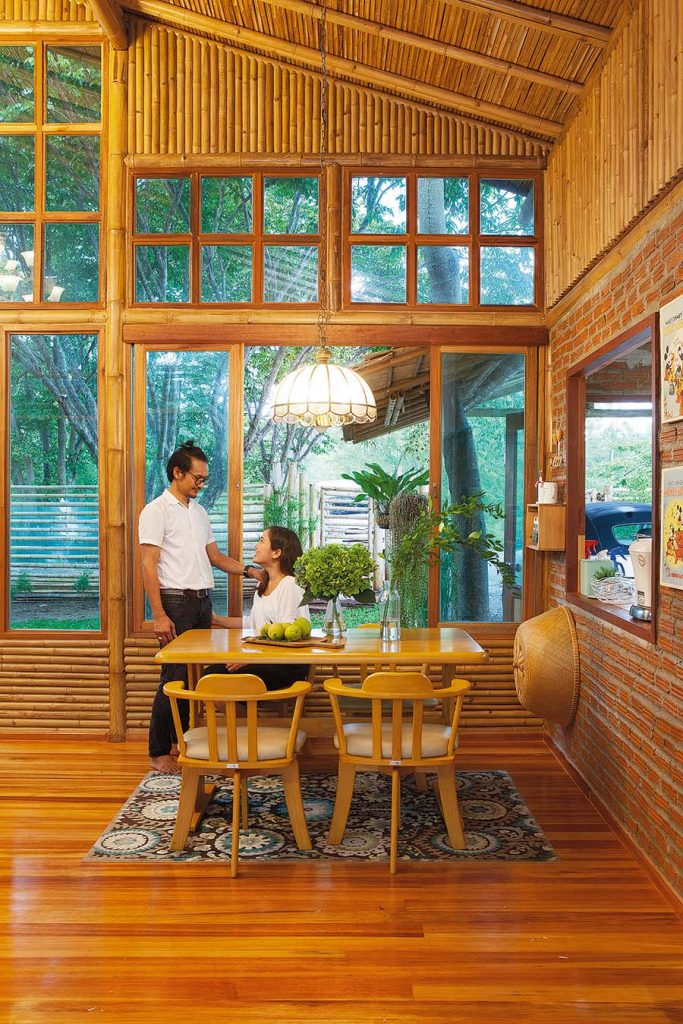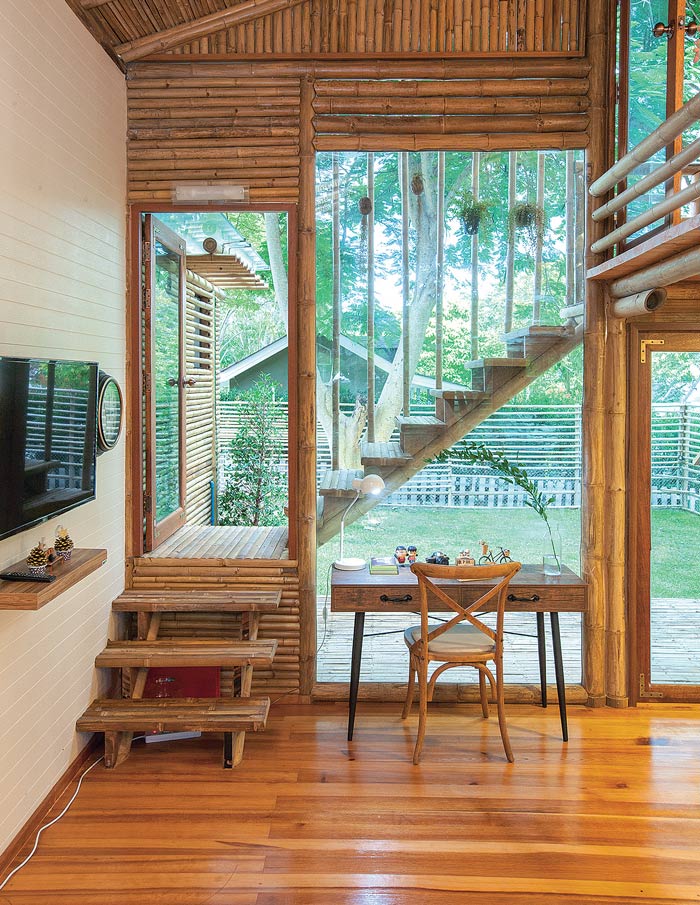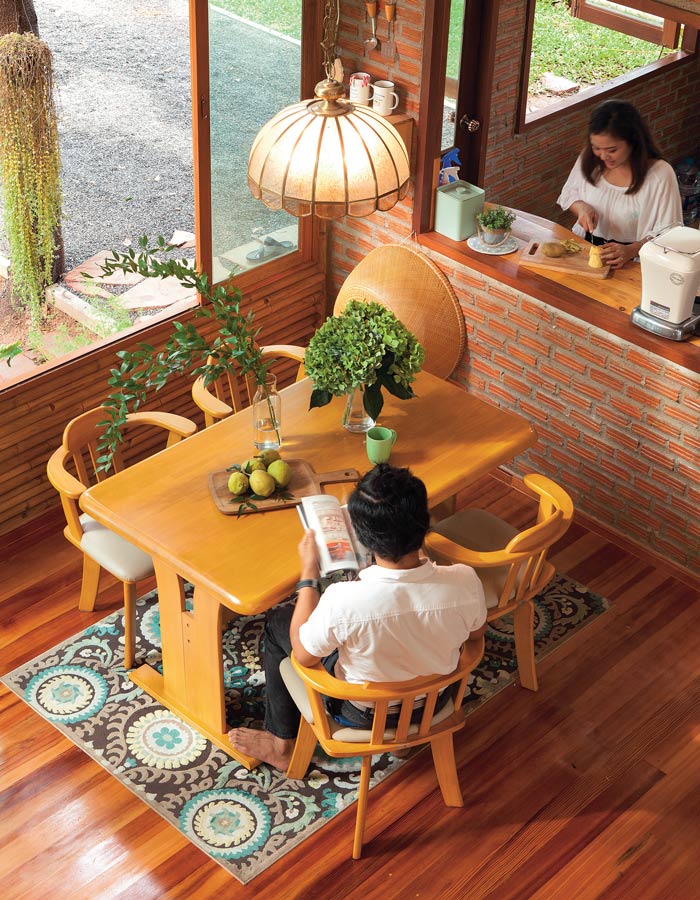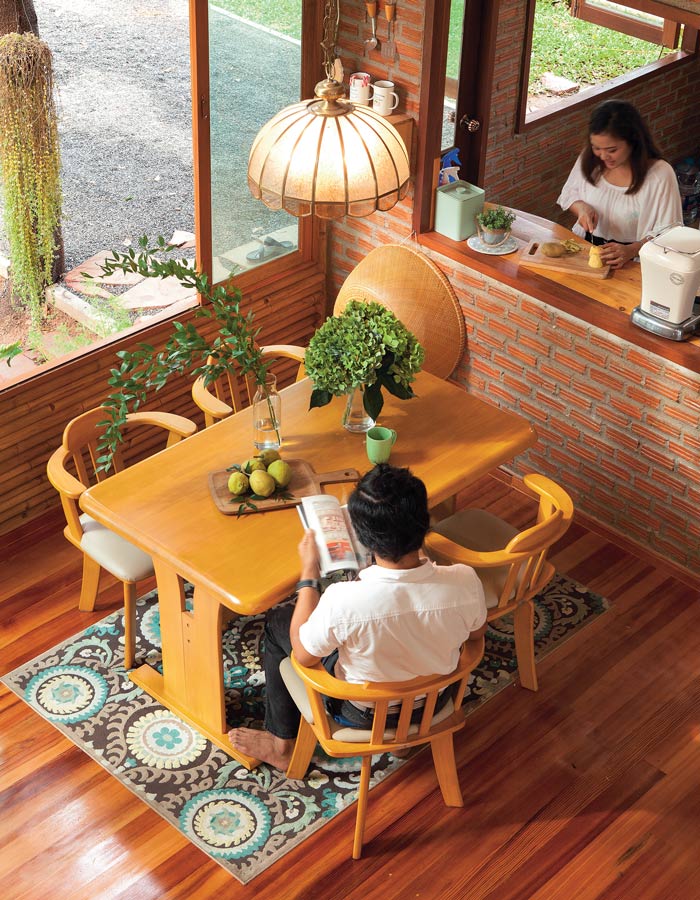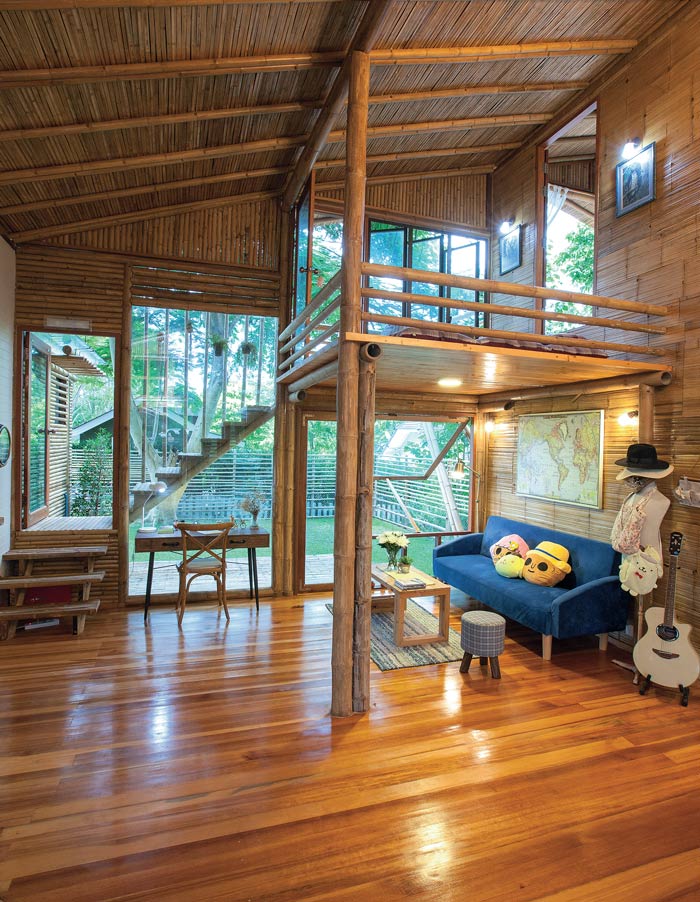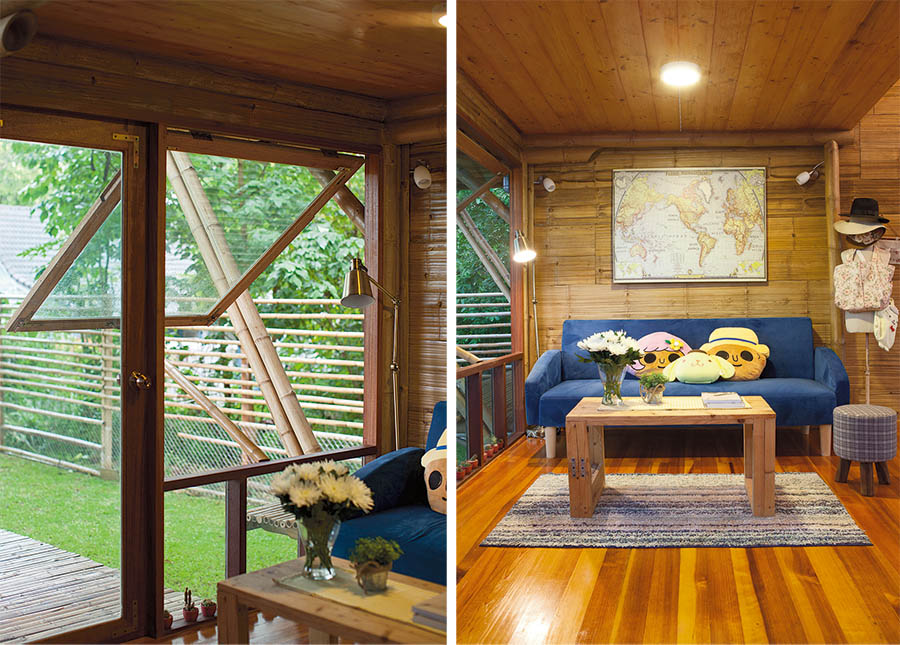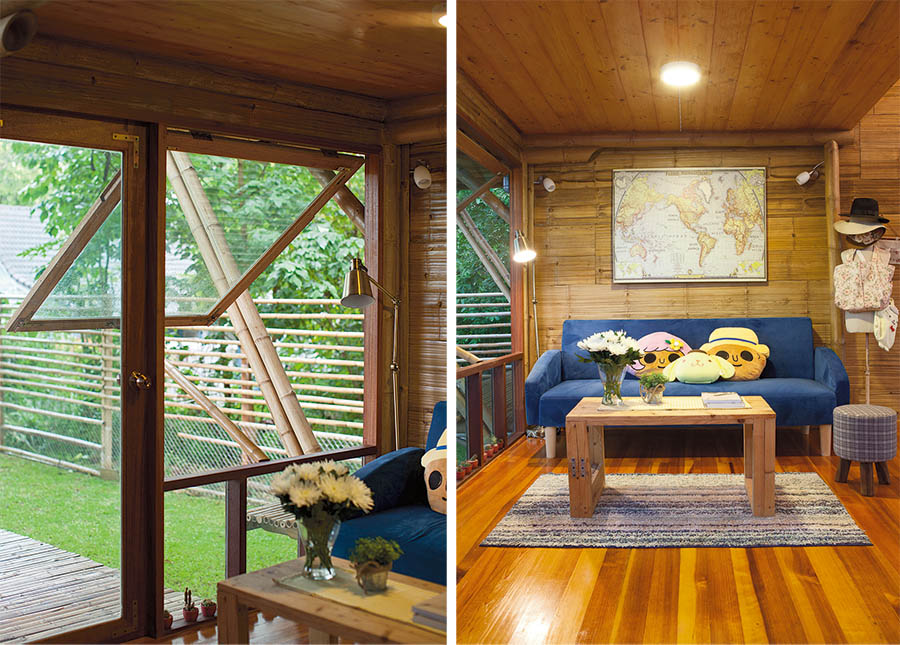 Bamboo is strong and can be used proportionally to the weights for which it's intended. It's fast growing, easy to find, and reasonable as a building material. While it's prone to be affected by moisture and insects, it can last a long time if well maintained.