Another truly interesting highlight getting a lot of attention at the 2017 Baanlaesuan Midyear Fair is the craftwork on display at the "SACICT Concept" booth set up by SUPPORT Arts and Crafts International Centre of Thailand.
/// Thailand ///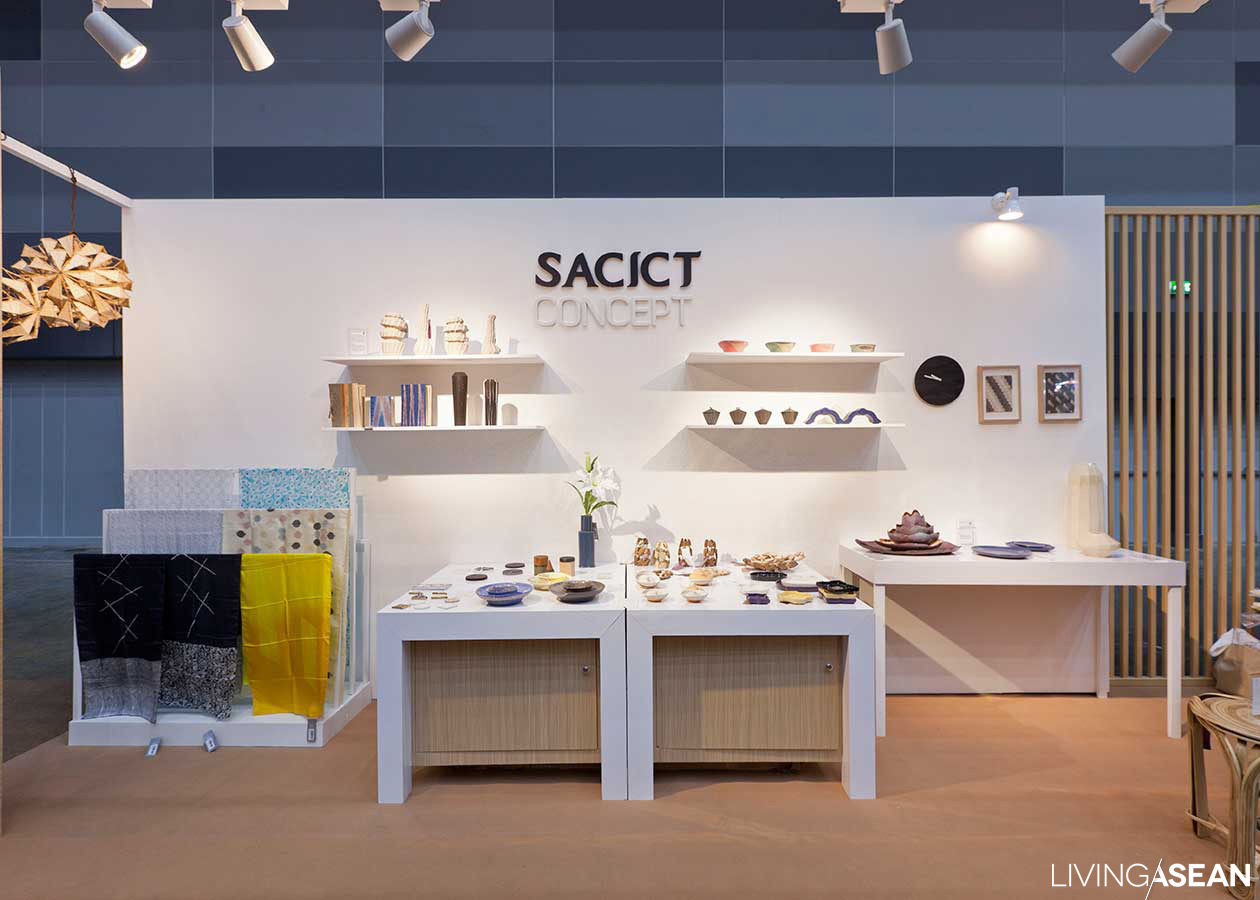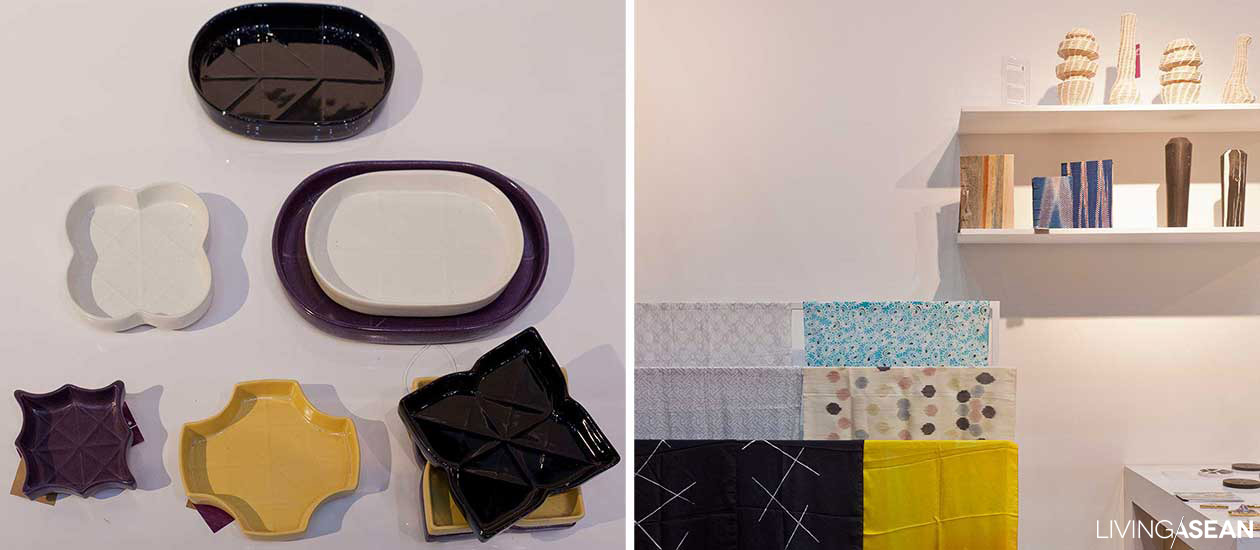 SACICT Concept showcases contemporary and cosmopolitan Thai handicrafts, supporting craftsmen who adapt traditional folk knowledge to fit modern design trends. The work is beautiful, leading-edge, and these artisans have built careers from it. The work shown here comes from the original showroom at the main SACICT office in Bang Sai District, Ayutthaya Province. We hope you'll come experience this beautiful detailed workmanship right here at the 2017 Baanlaesuan Midyear Fair at BITEC Bangna.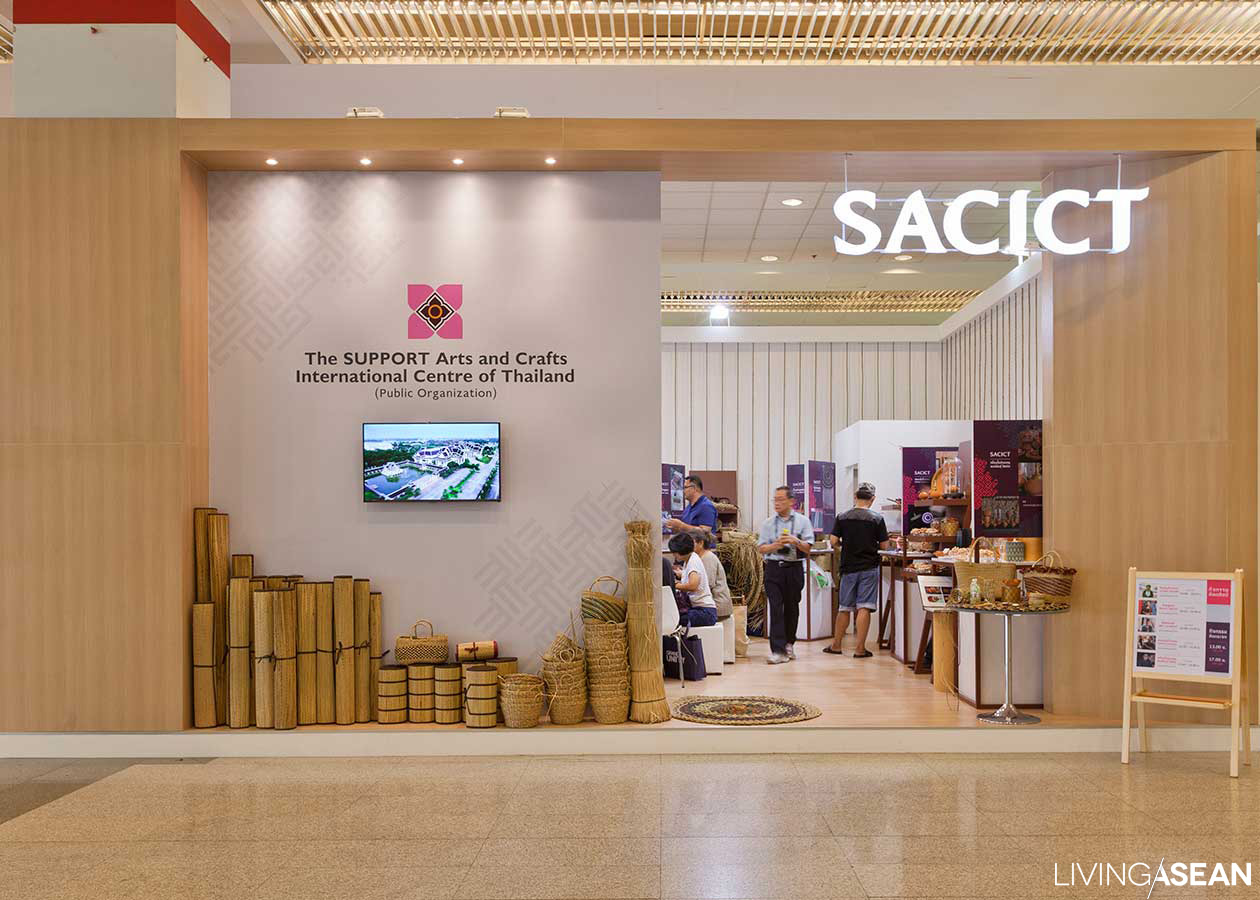 This year SACICT Concept has presentations in two locations, one at the Fair entrance, and the other in room Magazine's "room Terminal." Come along with Living ASEAN as we take you on a mini-tour of craft products, the beautiful décor of the main booth, and fascinating highlights created by five uniquely talented award-winning traditional artisans, notably: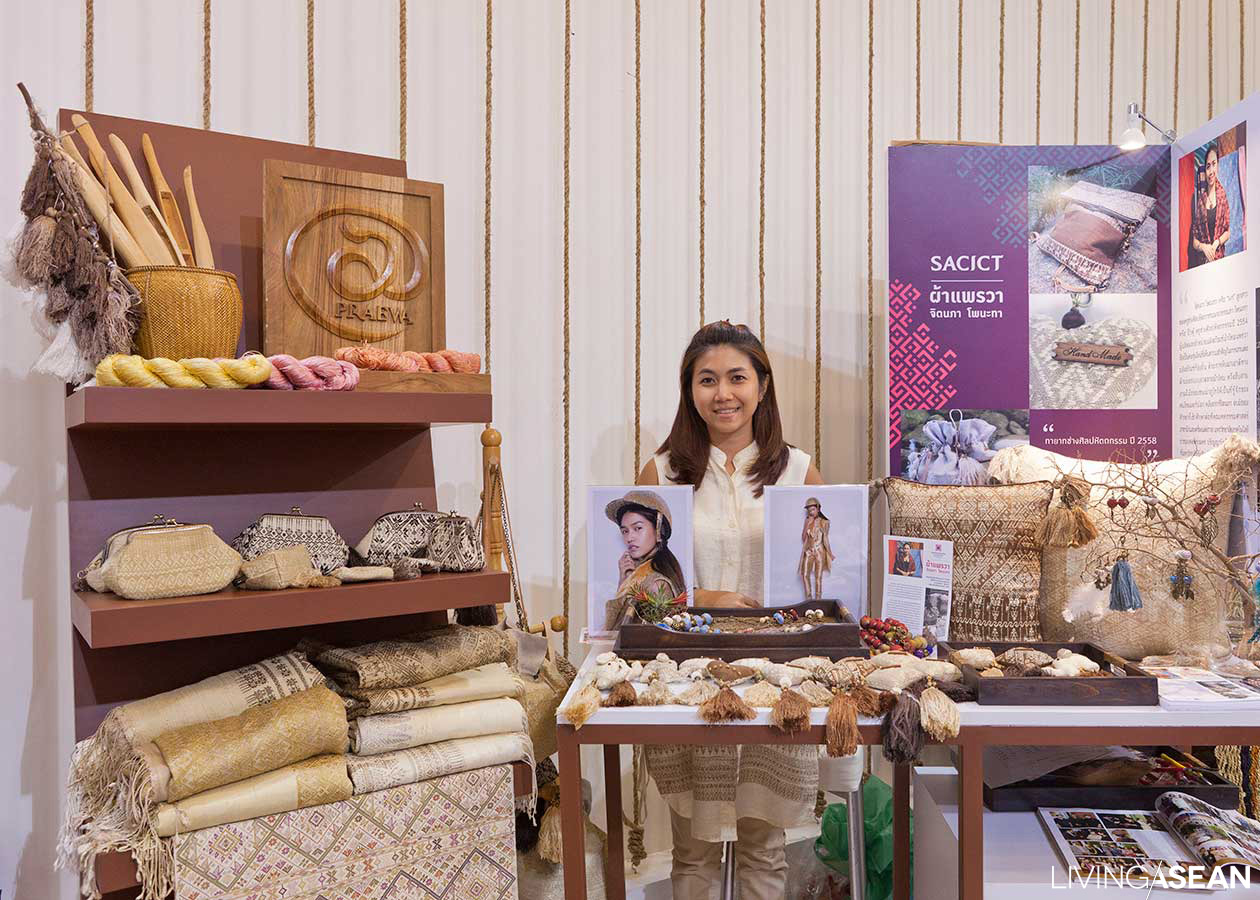 "Phraewa cloth" woven in the Phu Thai tradition: Jintanapha Phonatha, Traditional Craftsman of 2014, learned the trade from her teacher, Wanida Phonatha. The intricate elegance of Phu Thai hand-woven silk originated in Ban Phon, Kham Muang District, Kalasin Province, where high-level knitting and weaving skills and contemporary design are taught. Products range from utilitarian household items to women's accessories.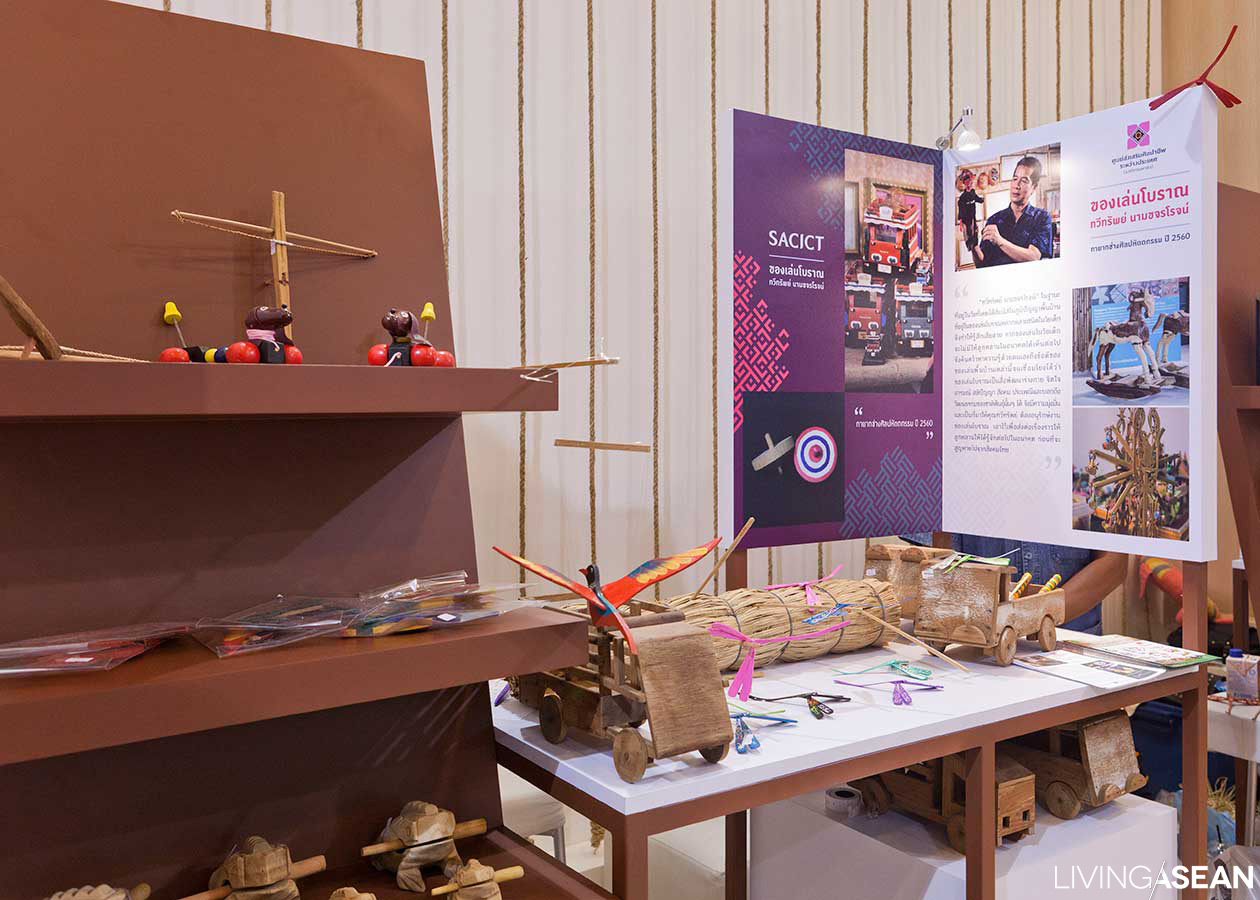 Old-fashioned toys: craftsman Thaweesap Namkhajonrote, 2017 Traditional Craftsman, creates charming and colorful Thai traditional toys such as tops, mobiles, wooden hammers, etc., all from an ancestral folk tradition that employs local knowledge to engage children in building and practicing physical, mental, emotional, social, and perceptual skills through play.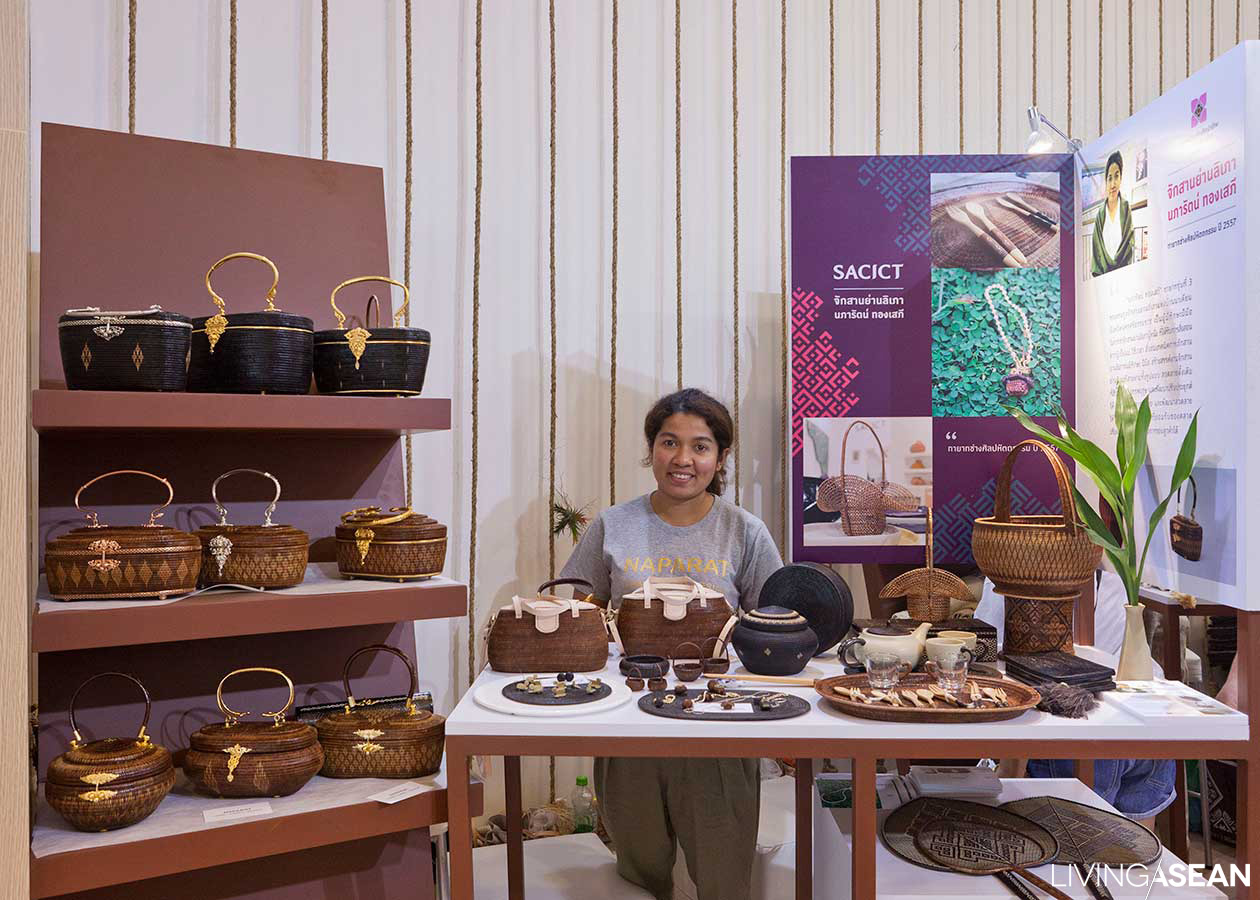 Lipao woven baskets: Noppharat Thongsephee, 2014 Traditional Craftsman, with contemporary products such as handbags and multipurpose storage boxes woven from the lipao climbing vine, using fashionable modern color and pattern design trends to create beautiful products that appeal to the international market.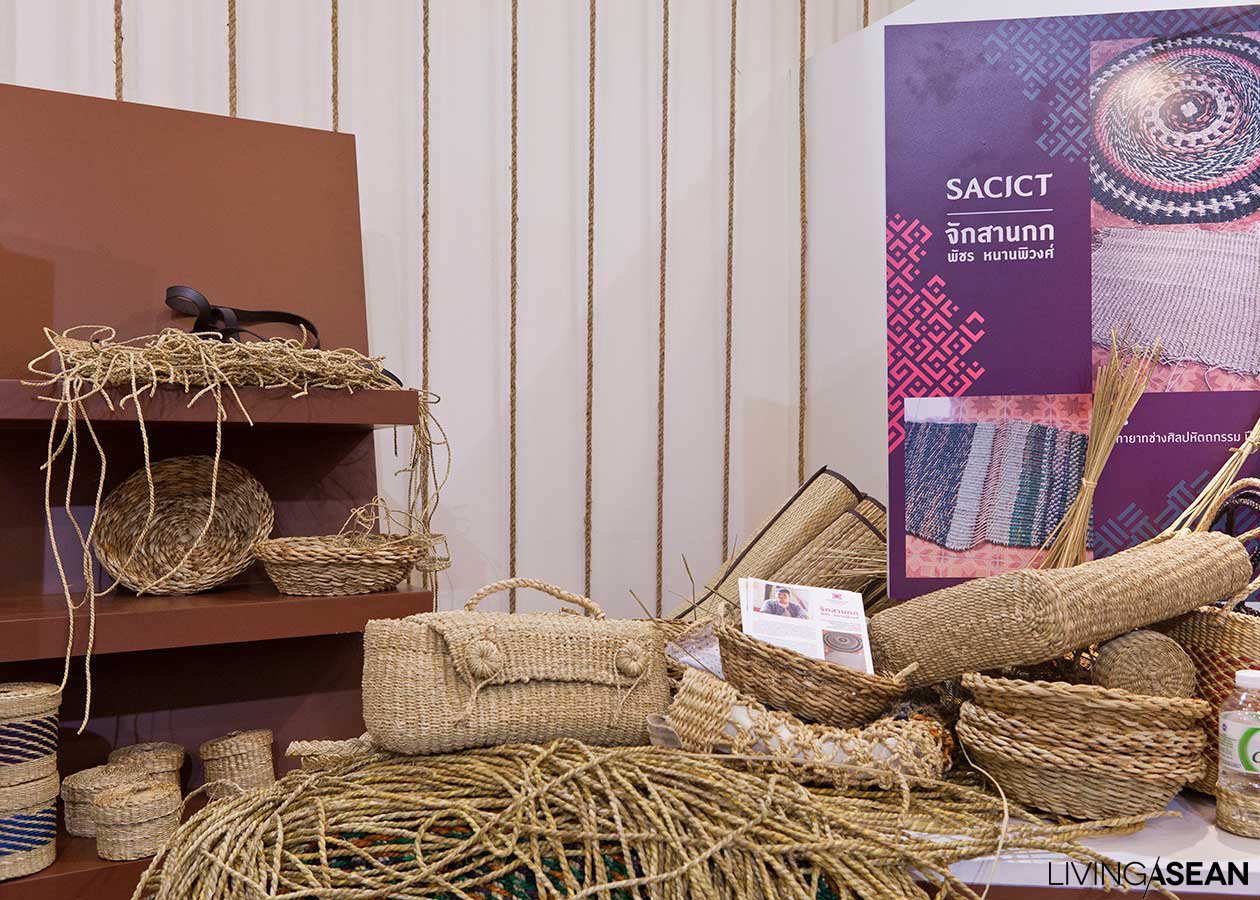 Reed weaving: Phat Namphiwong, 2016 Traditional Craftsman, learned his craft from artisan and teacher Reuangyot Namphiwong. Phat puts great love and intention into his work, adapting and applying his knowledge and taking inspiration from Japanese woven fabrics to create new woven-reed products with soft textures. Formerly reeds were used only to make mats, but Phat's creations include placemats, coasters, and bags.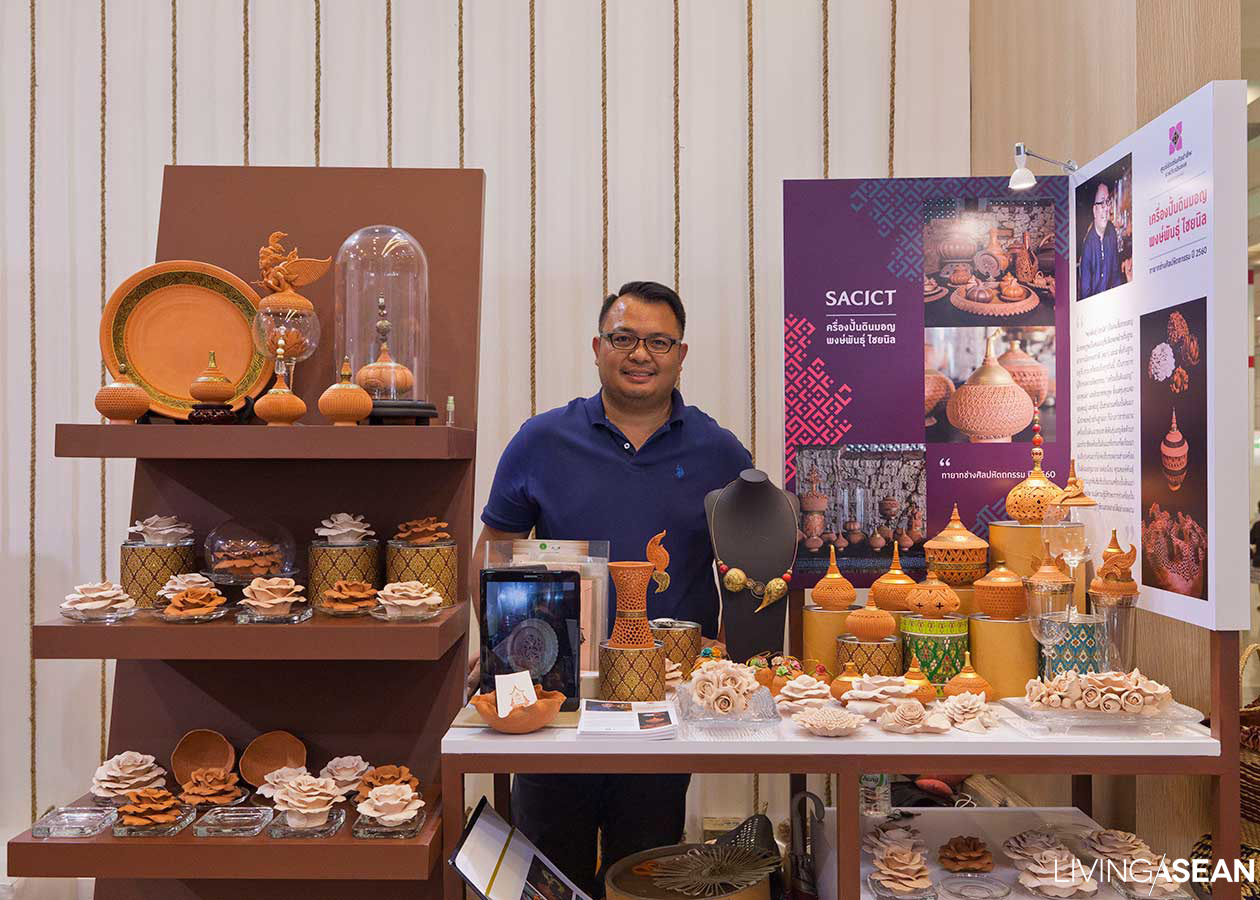 Burmese Clay Pots: 2017 Traditional Artisan Phongphan Chaiyanil brought pot-throwing techniques learned in Hanthawaddy, Myanmar back home to Koh Kret. Adapting his skills and expertise to a 200-year pottery tradition, he developed forms and patterns from everyday life that emerge as charming, artistic masterpieces of home décor.
Here you'll find many more interesting works from the Innovative Craft Award competition held each year at the IICF (International Innovative Craft Fair), every piece beautiful and worth owning. If you miss this year's Baanlaesuan Fair, they're available at SACICT Concept, Bang Sai District, Ayutthaya Province.
---
You may also like…