Big families deserve spacious backyards. This large tropical garden is a treasure trove of design choices that celebrate nature. There is plenty to learn from it.
/// Thailand ///
Story: Panchat /// Photography: Sungwan Phratep /// Design: Surin Kamolsiriwat of Bannsuantaweekoon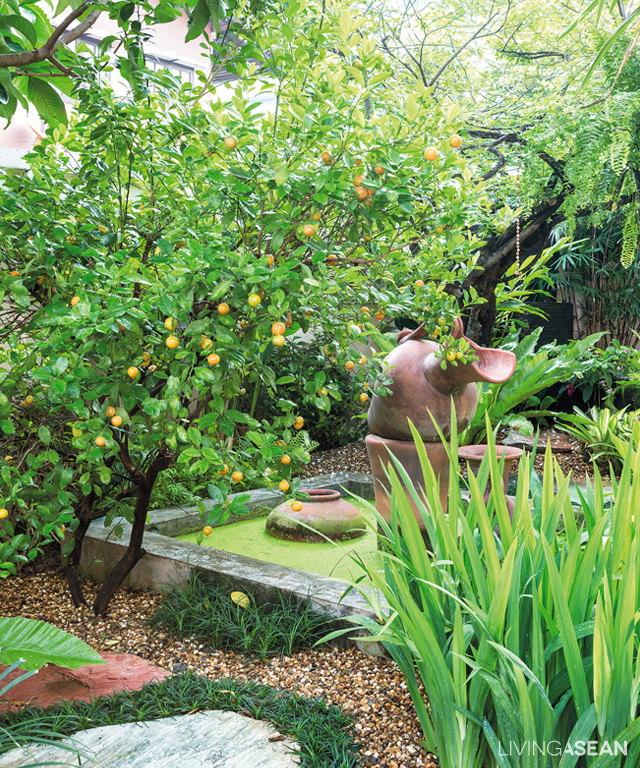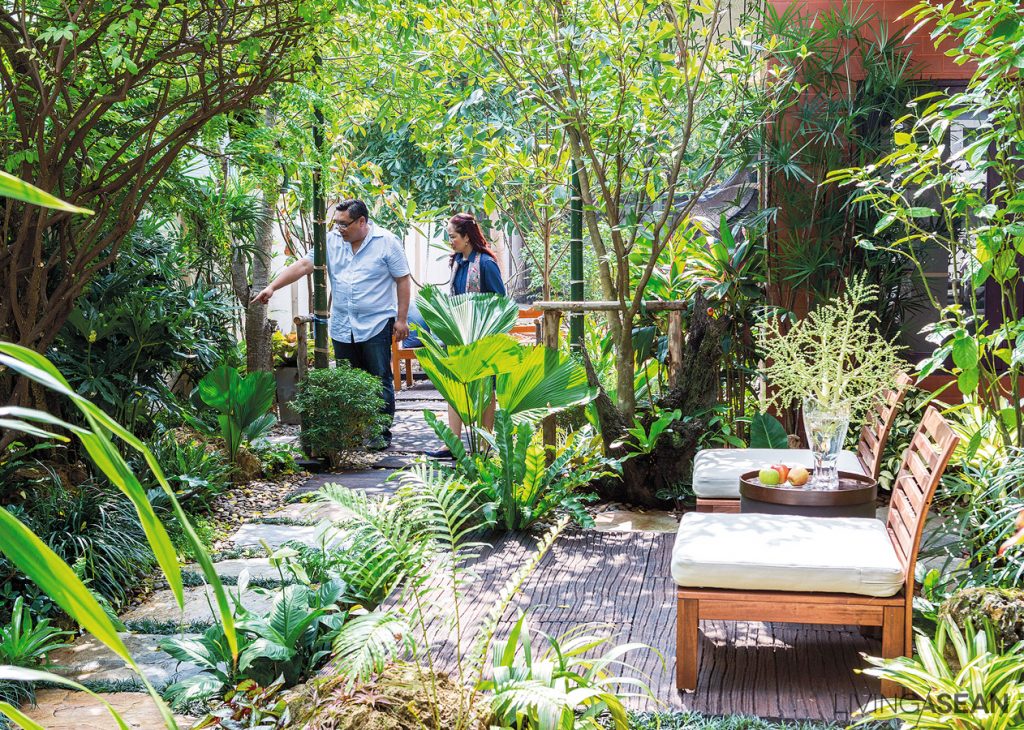 The compound has plenty of room for three houses with carports and a building used for accommodating guests. The built environments that provide the setting for human activity exist together in one big nature-filled space. For a humid climate, the homeowners put a mix of Tropical plants in between buildings. It's not an easy task because each green space has to suit the specific needs of ones who live there.
For the father's house, the designer puts in a flat concrete paver passageway that is easy to walk on. It is lined with only a few low-maintenance trees. He also spruces up the corridor with an assortment of potted plants turning it into colorful works of art.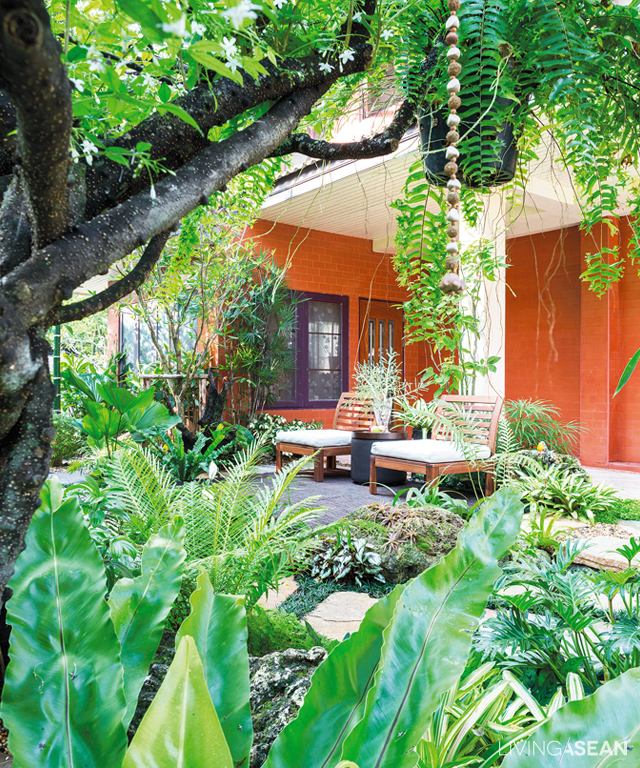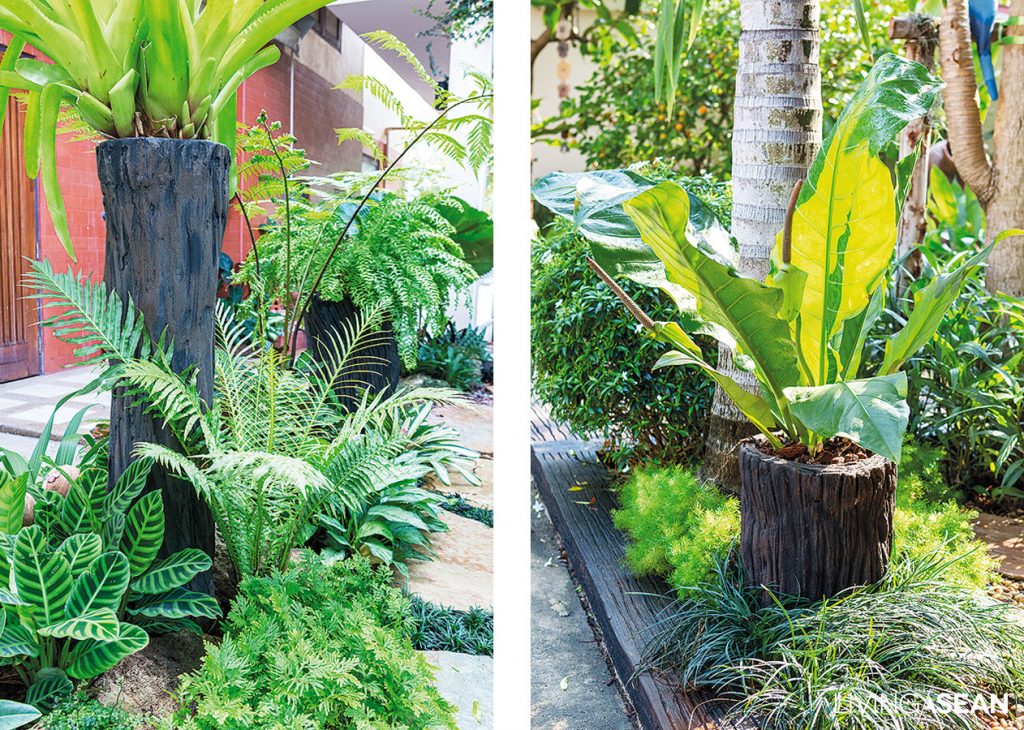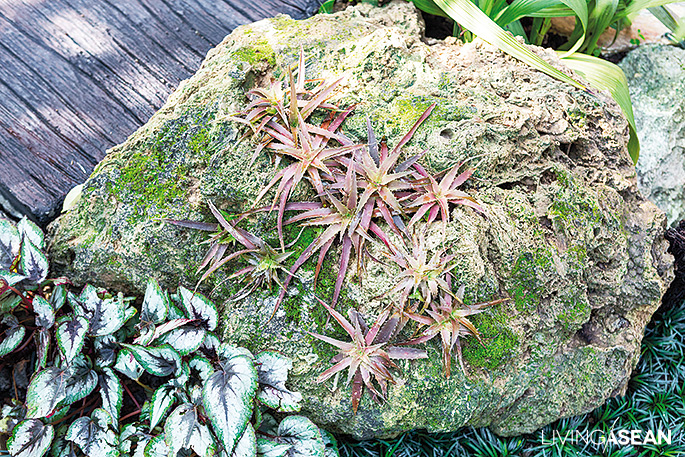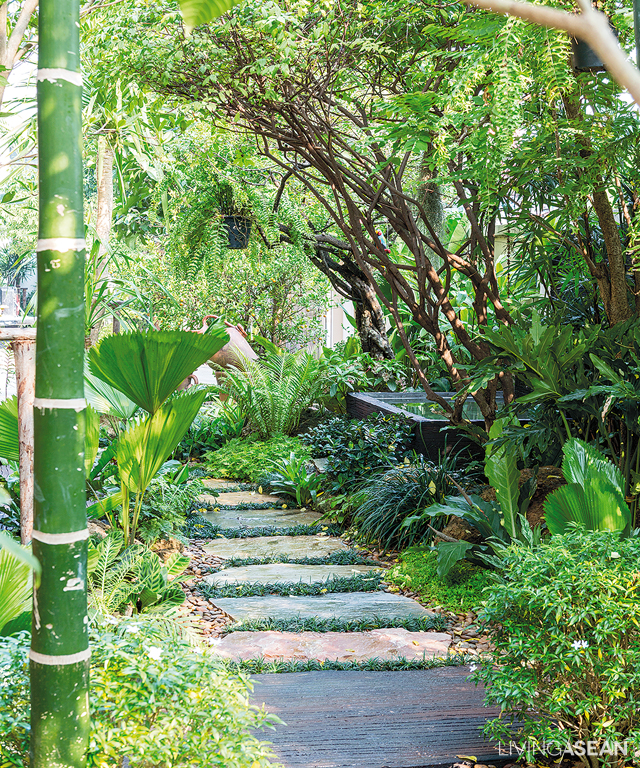 Nearby two other houses belonging to his sons stand a good distance from guest accommodations. They boast beautiful tropical gardens that look much greener than that of the father. Shaded by big trees, the buildings are spaced to allow winds to reach ventilation openings.
At ground level, dependable native species of shrubs and groundcover plants in rich tones go to work protecting the soil. They include red gingers, ferns, firebrands and zebra plants. Where there is direct sunlight, the designer puts in flowering plants filling every nook and cranny with colorful blossoms.
"The key to garden design lies in a good knowledge of plants and the ability select and incorporate them," explained the designer. "Large trees love strong sunlight. So we plant them along the edges. They provide welcoming shade and give the property value and character. Meantime the species that don't need much sunlight look their best at the center of the garden."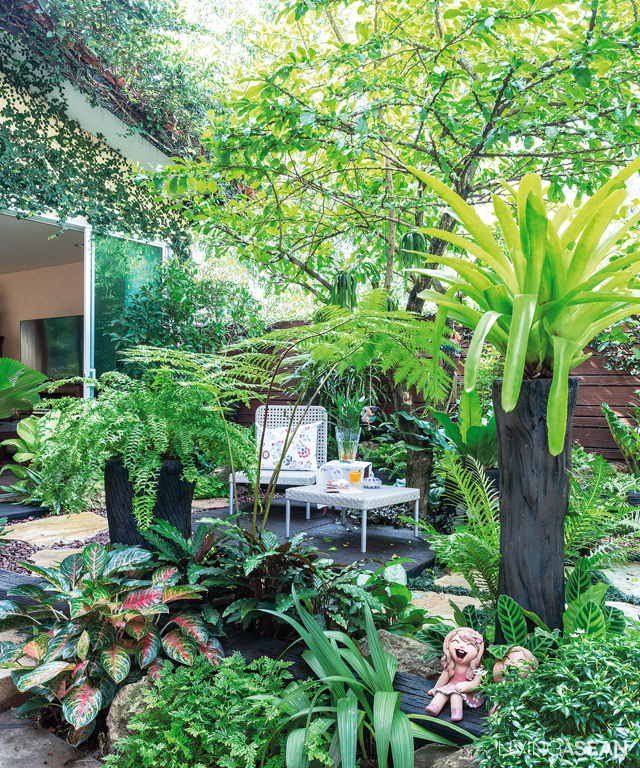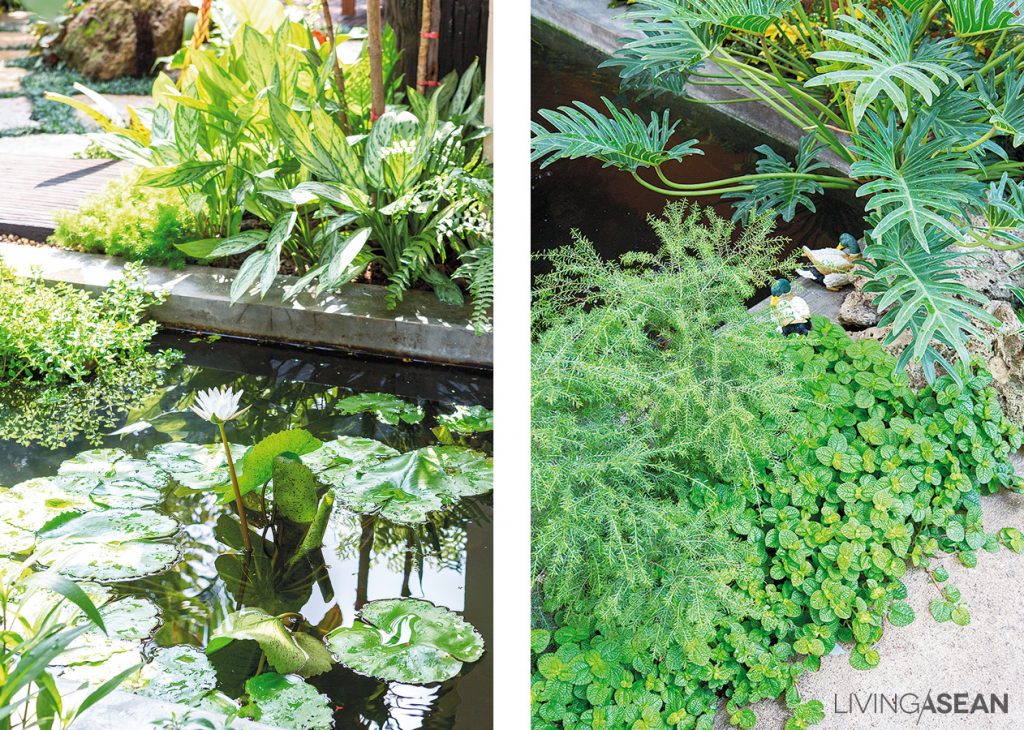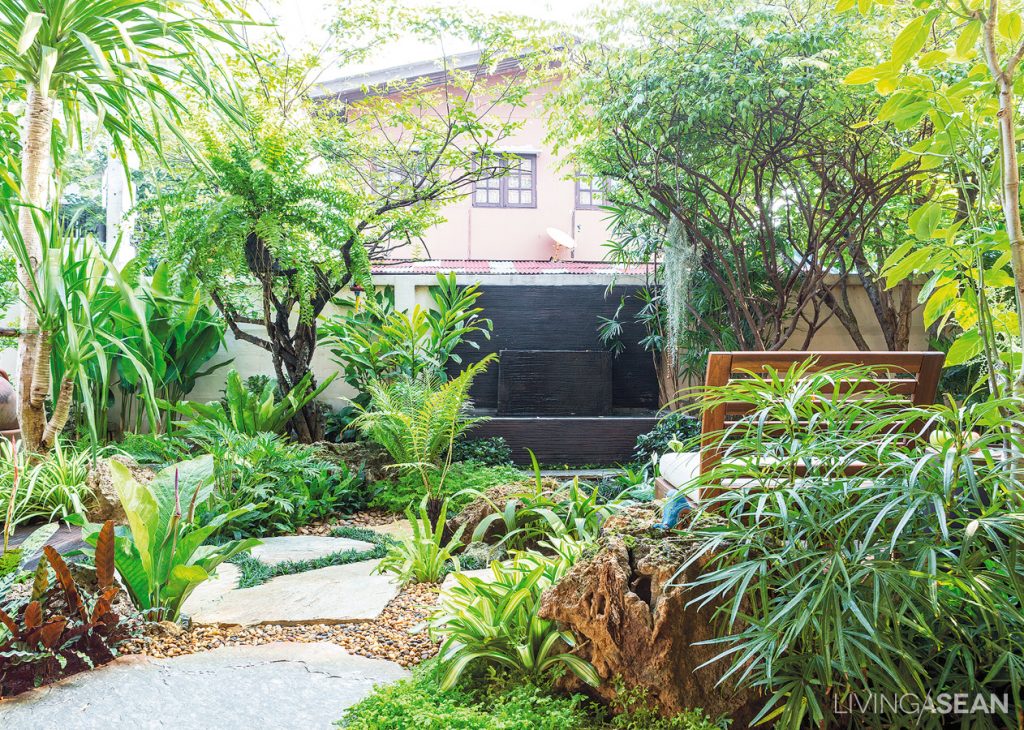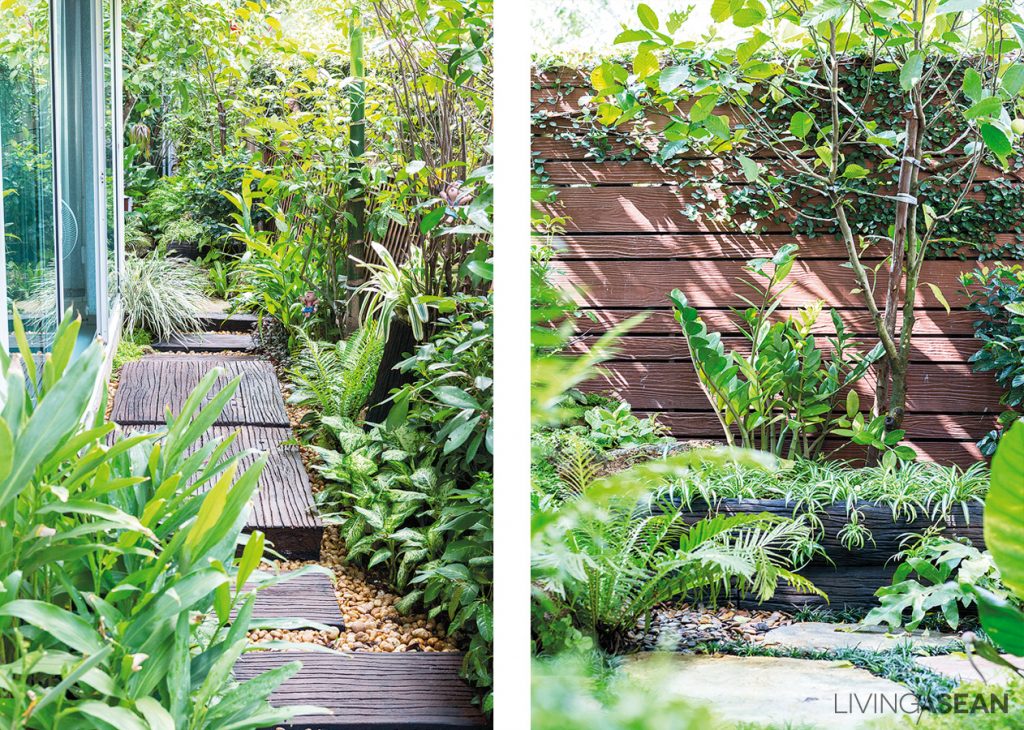 For a large backyard, water features are a must. They fill the tropical garden with soothing sounds of running water and give it natural forest appeal. Here the beautiful backyard does what it says it will do – provide a setting for family activity. Together different generations enjoy the great outdoors without leaving the comfort of their extended compound.