A place to relax among nature among beautiful plants that grow quickly and don't take a lot of maintenance. These are the main components of this tropical garden.
/// Thailand ///
Story : Apasri Meemana /// English Version : Peter Montalbano /// Photos : Sitthisak Namkham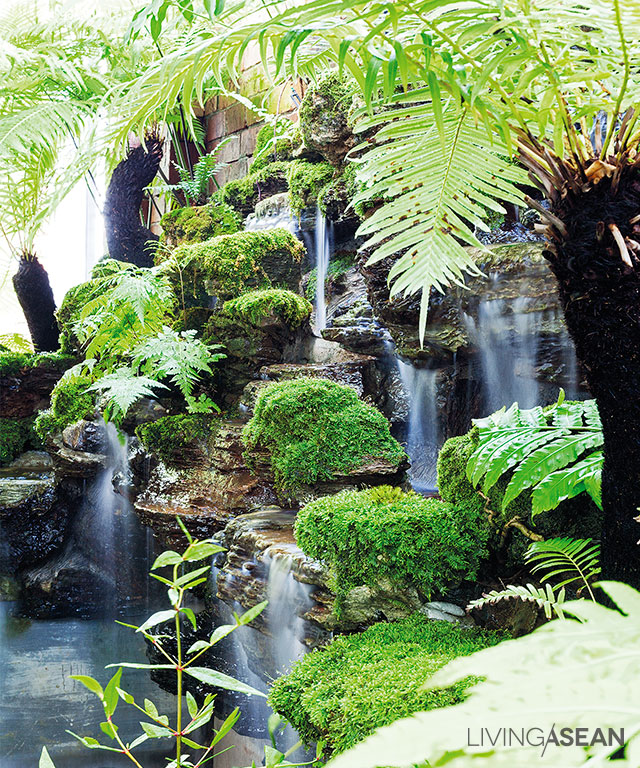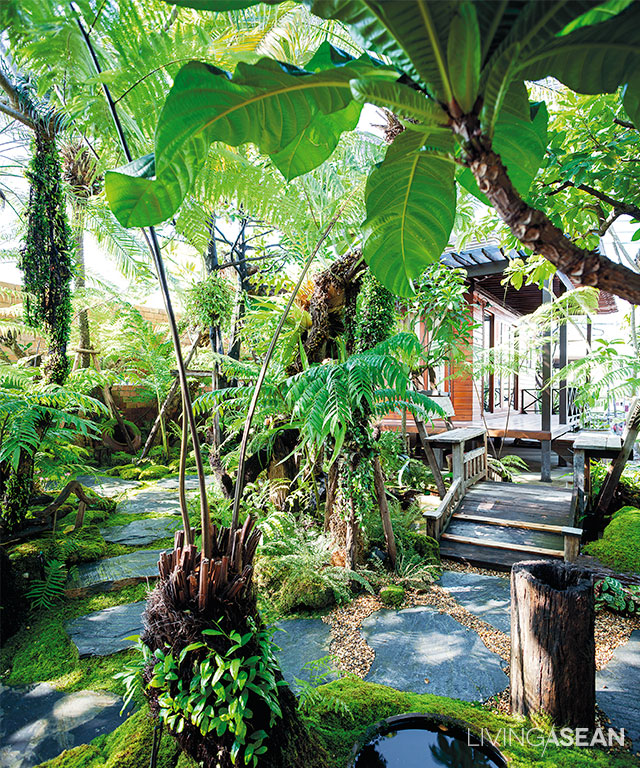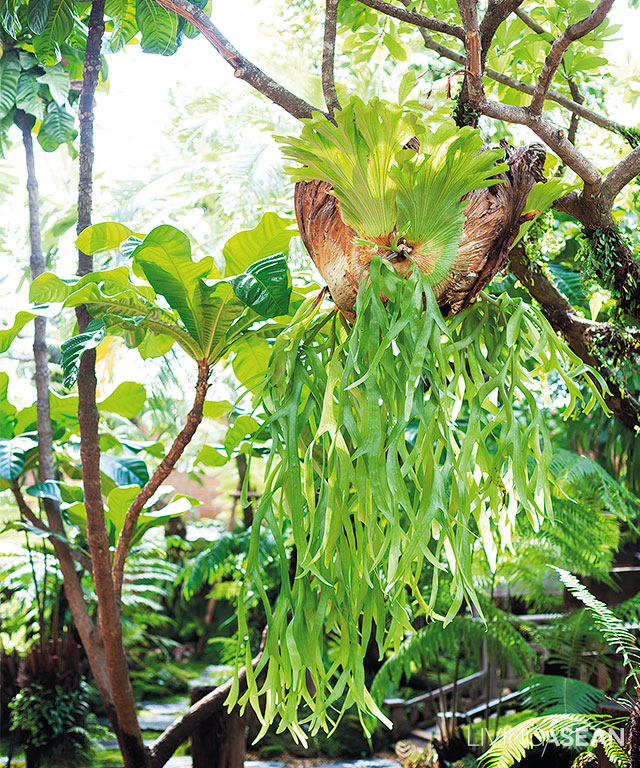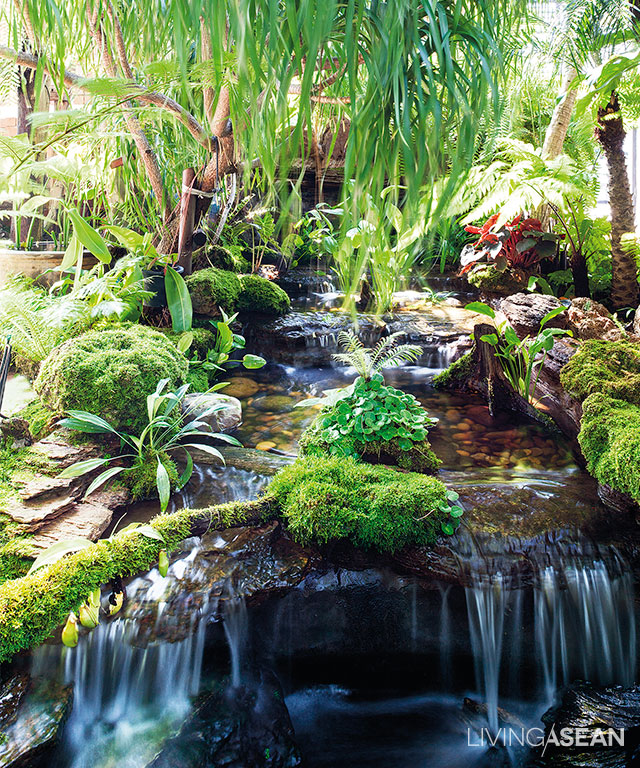 Hapsoh, Surachai and Tassanai, the owners of this house are self-taught, but starting with a rough plan she created real beauty with a natural stone garden path, a small wooden bridge, imaginative use of railroad ties and old wood to create a relaxing spot, a stone table and bench set, and a brook that cascades merrily down a waterfall. The family hired craftsmen to build the hardscape, move a portable gazebo to the front of the house, and plant large trees among heavy natural boulders.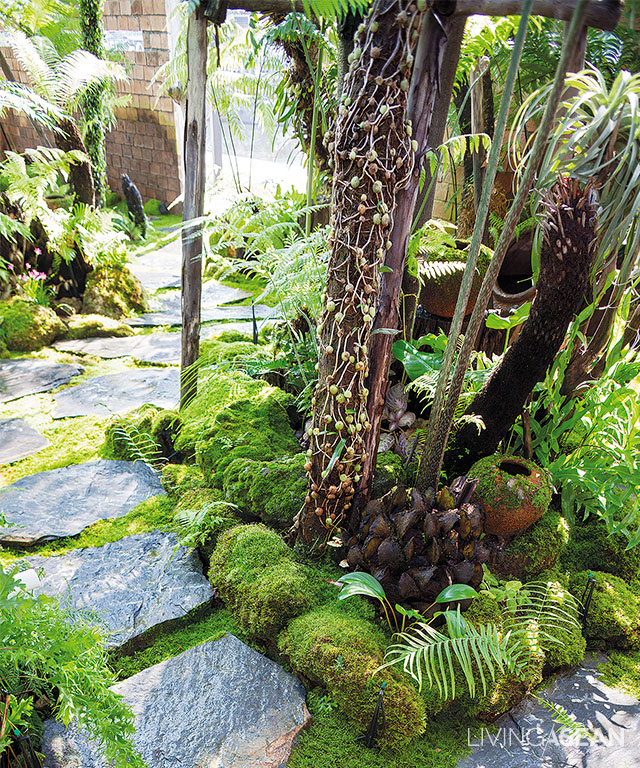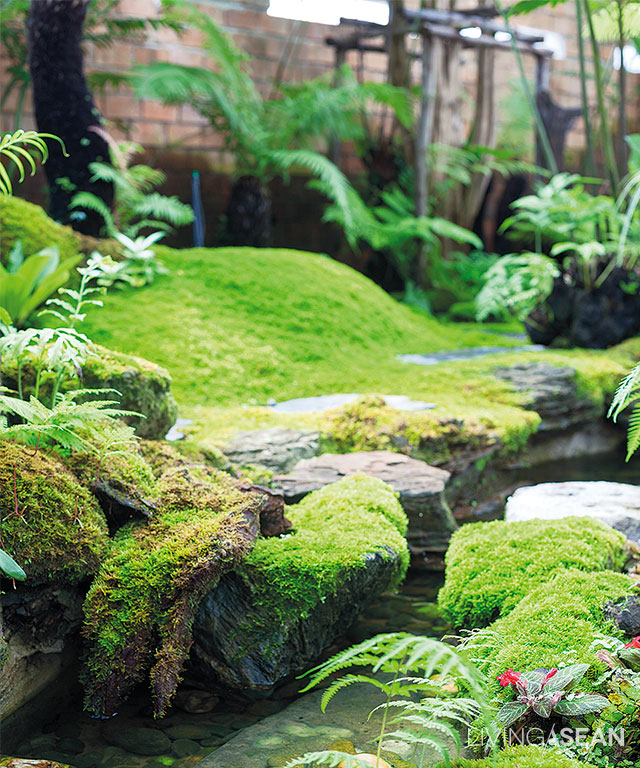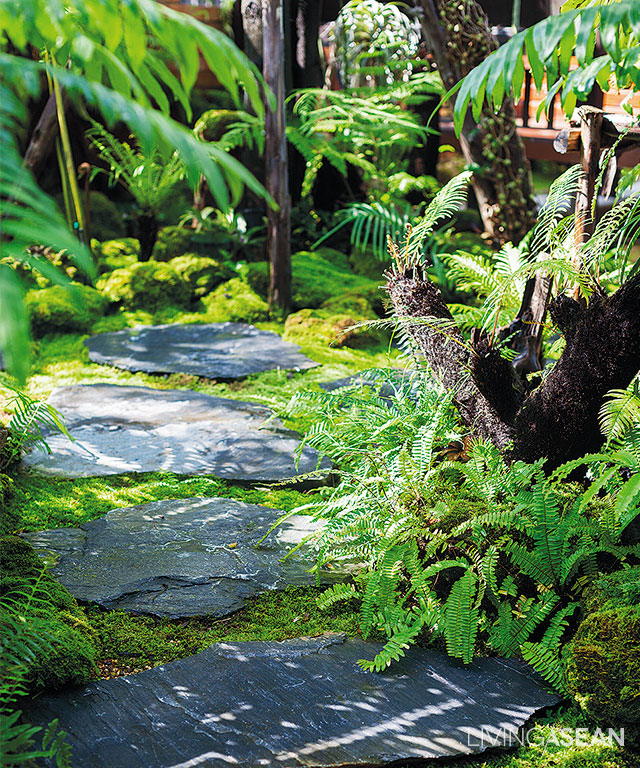 They decided to install some of their favorite species: tree fern, spike moss, staghorn fern, maidenhair fern, birds-nest fern, brake fern, etc. along with evergreen shade trees such as mangos from the old garden, areca palm, and freshwater mango, using soft, easy-to-maintain moss for ground cover. Asked about the difficulty of maintenance, the owner's son adds,
"We have an older gardener who comes in to trim plants, dispose of old leaves, and do pest control. There's a sprinkler system on an automatic schedule to make sure the plants get enough water. Sometimes we go with Mom to Bang Yai to buy plants and ornaments. Big plants and special orders we get from Khlong 15, which provides a lot of services."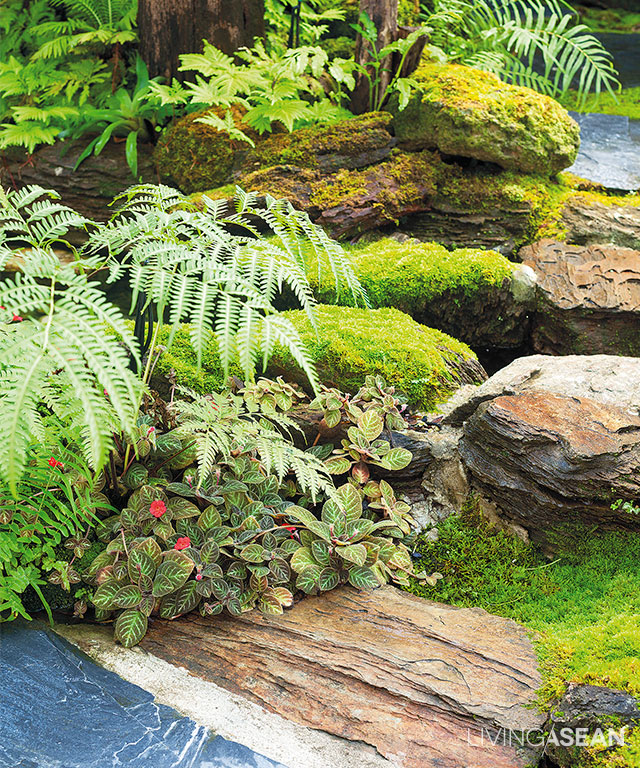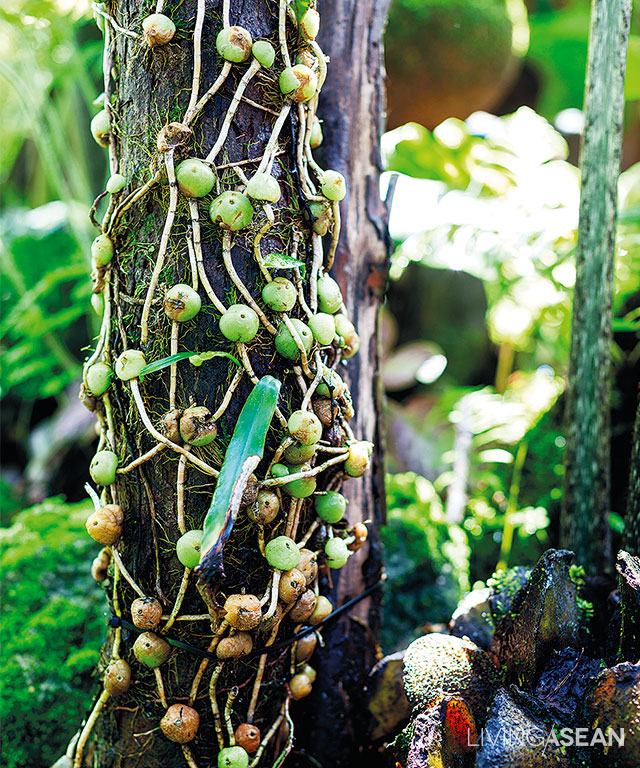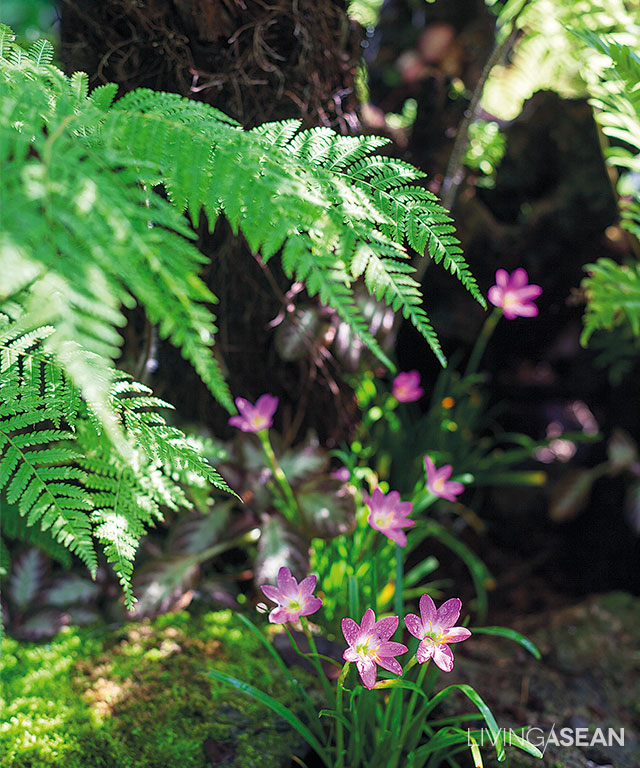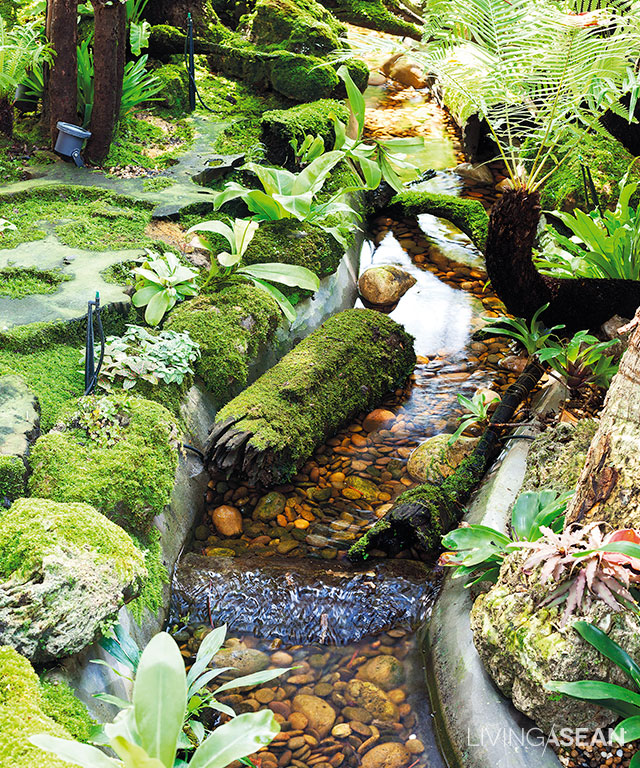 Hapsoh leaves us with some thoughts:
"I love living with plants and the sound of water. Looking out from the bedroom or kitchen the garden view is beautiful. This all started long ago as I was relaxing at the Lo Su waterfall in Umphang District, Tak Province, and felt overcome with happiness and peace. I loved the sound of the flowing water. Nature spoke to me, and I decided then and there to go back and build a small waterfall for our own house. And since then, this garden has become indispensable to our family."