Simple design wins big. Unaffected by the passage of time, this Modern Tropical house makes simple living stylishly chic.
/// Singapore ///
Story: Ronnapa Nit /// Photography: Sitthisak Namkham /// Design: Yip Yuen Hong of ip:li Architects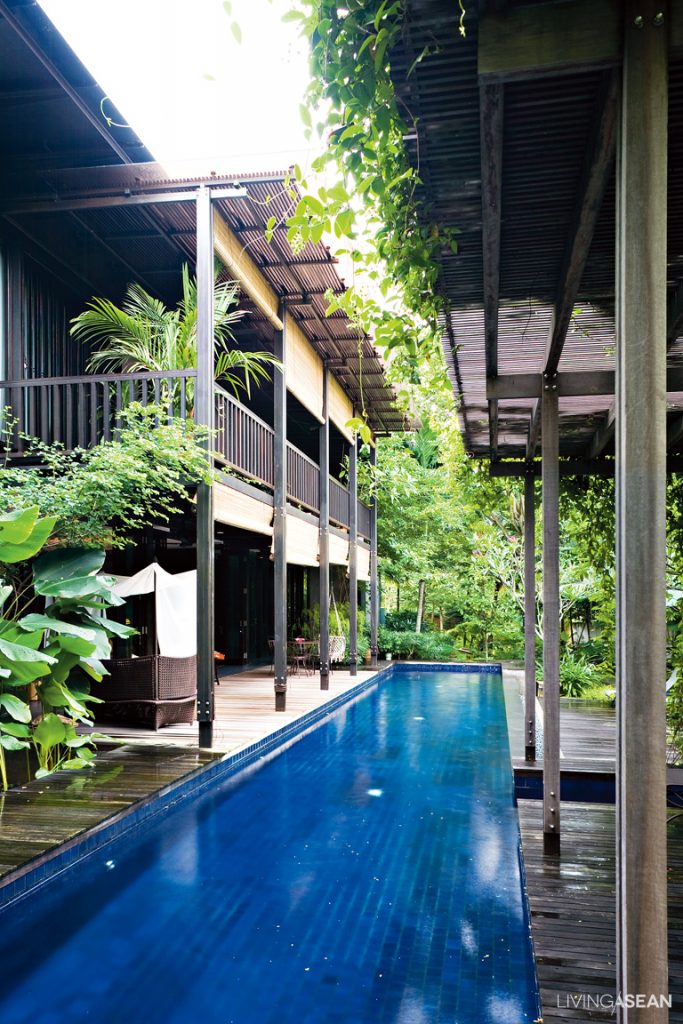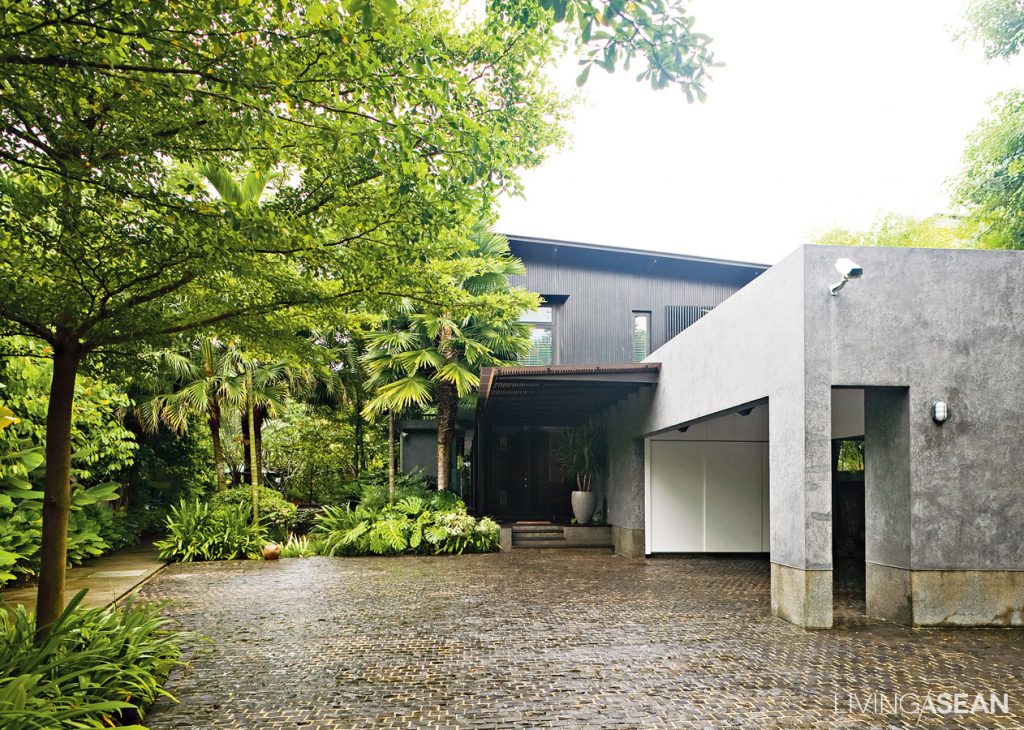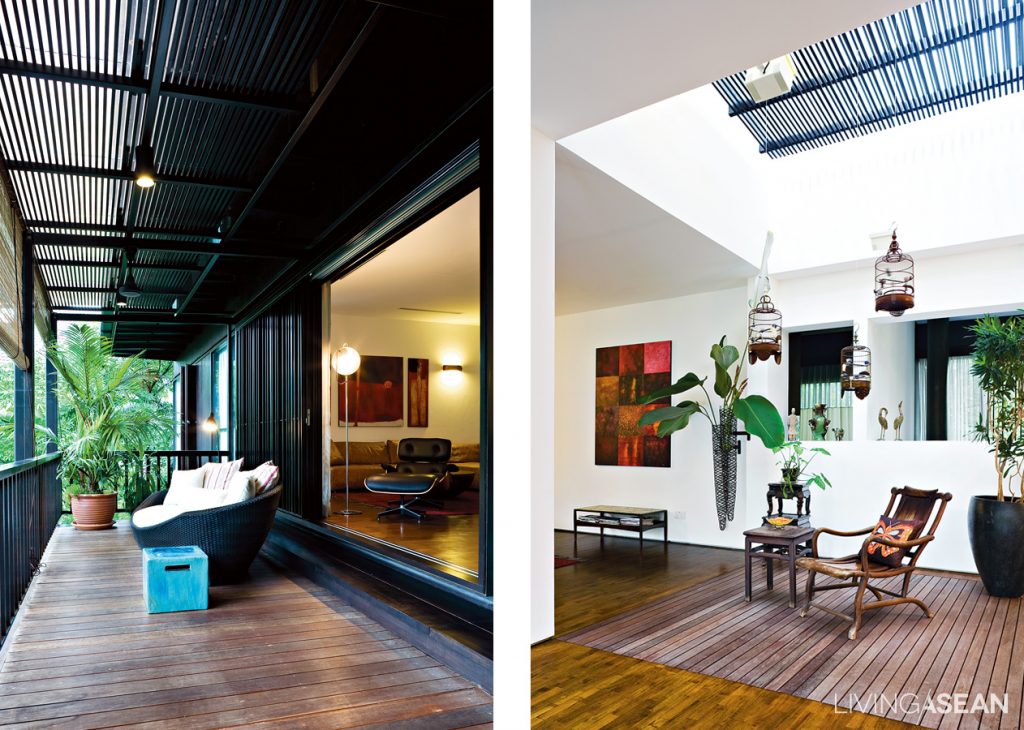 Nestled in a residential neighborhood near Singapore's downtown, the house stands hidden in plain sight behind a row of leafy trees. One has to walk through the main gate to see the monochromatic beauty in full view.
"I started out with a rectangular floor plan like a traditional Malay house, and designed the interior space later," said architect Yip Yuen Hong. "The house is crafted of metals and concrete for durability."
The building boasts an open, airy feel thanks to slender metal frames. Combine that with a lush garden landscape and the cool shade of bamboo groves, and you get a modern house with beautiful Tropical vibes.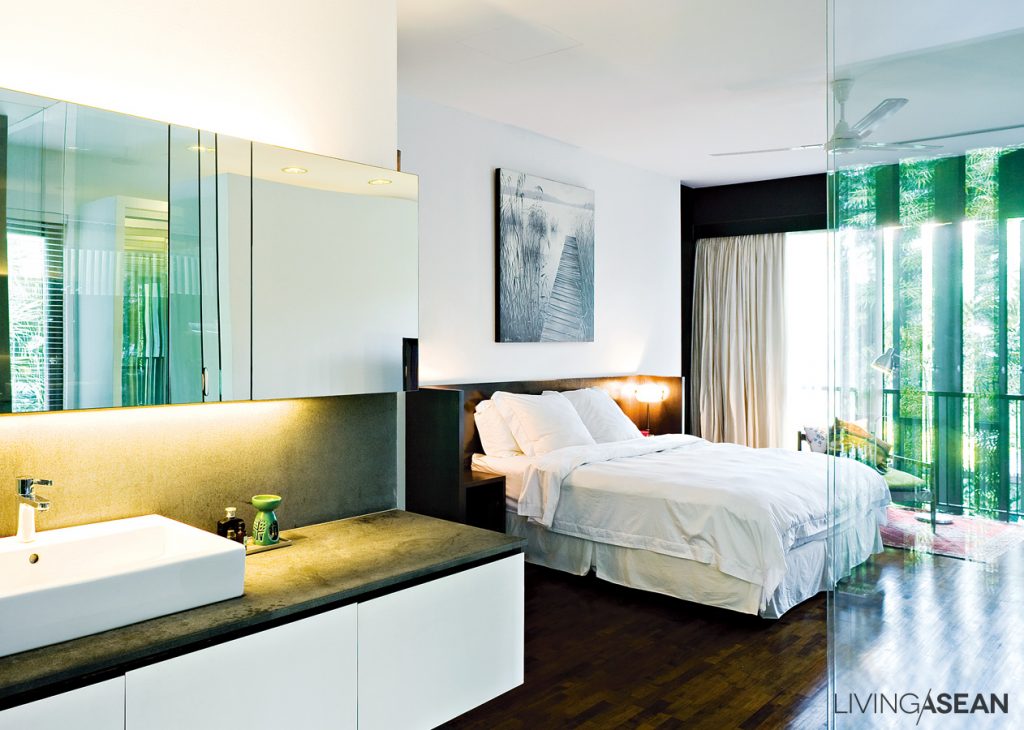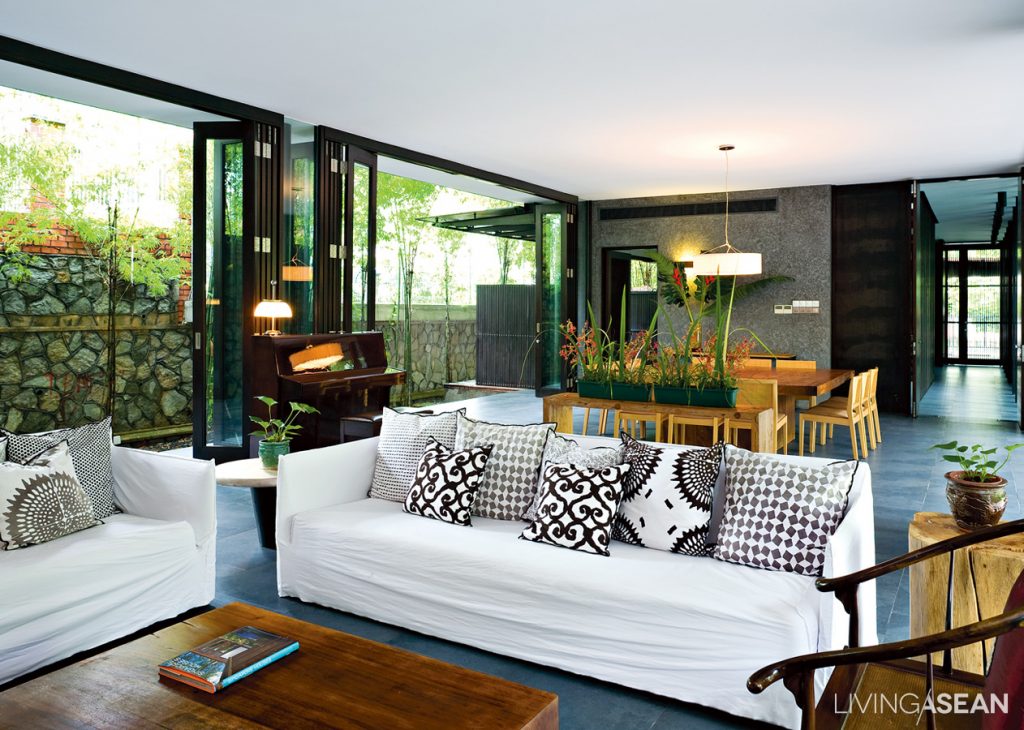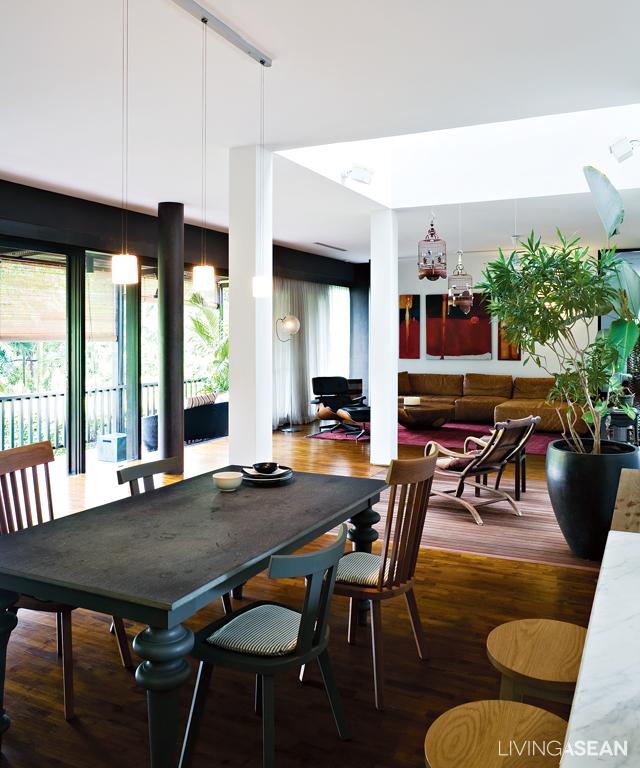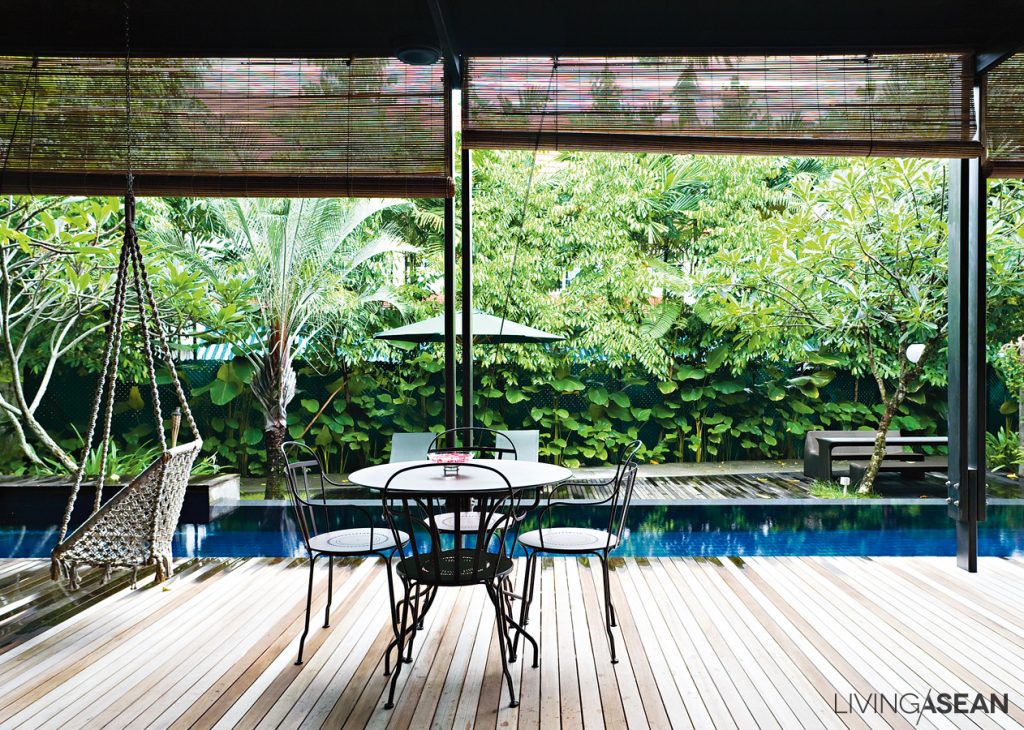 The open-concept design affords three bedrooms, living room, and dining space, all conveniently connected to a poolside patio. For a simply clean, uncluttered interior, the architect avoids all kinds of built-in furnishings, and prefers only the free-standing pieces for easy updates. The result is a spacious, airy ambience like he intended.
The house's appearance bespeaks the architect's passion for design that strikes a perfect balance between easy and sophisticated lifestyles. He translates it into a well-proportioned home hemmed in by beautiful yards in the middle of a perfect neighborhood.