Were you wondering if designers of hipster hangouts do live in hip places as well? Perhaps the answer lies in this Industrial Scandinavian style home.
/// Thailand ///
Story: skiixy /// Rewrite: Phattaraphon /// Photography: Nantiya, Damrong //// Style: Praphaiwadee /// Owner/Designer: Natthaphat Suriyakamphon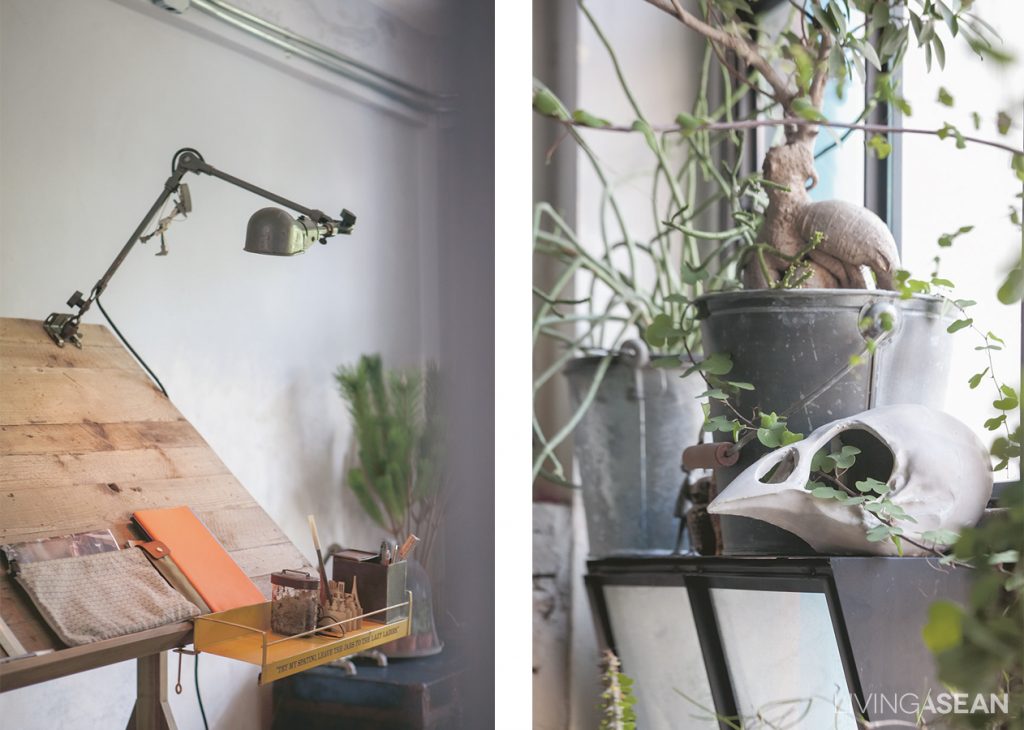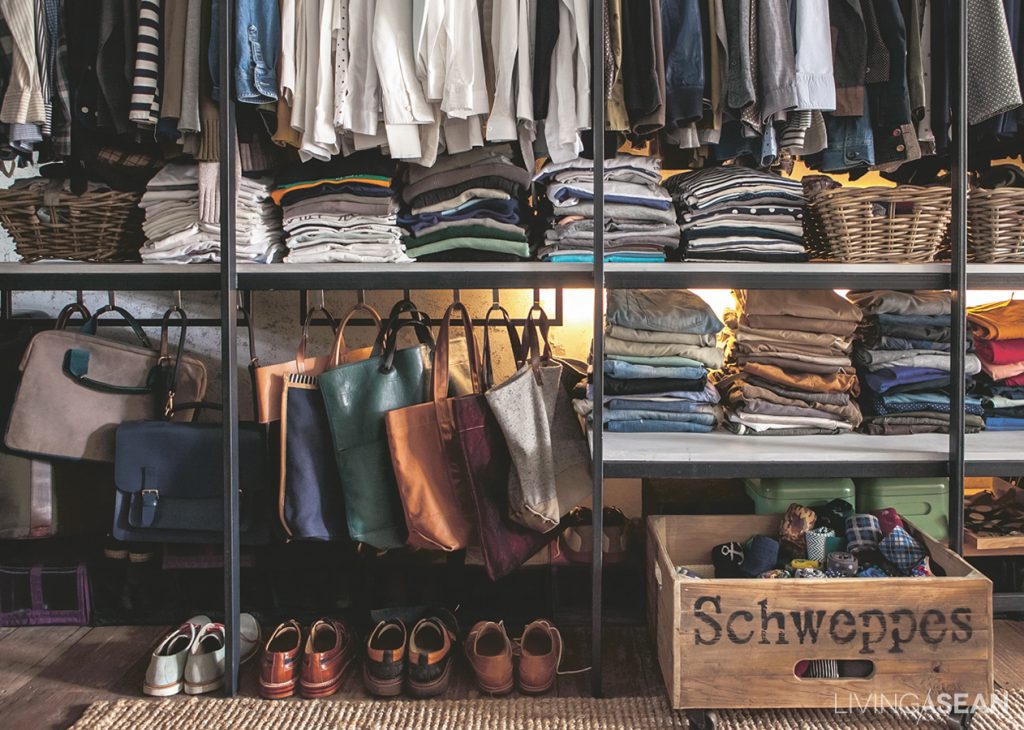 The fourth floor of "Casa Lapin X49," one of Bangkok's hippest cafés, is the home of designer Natthaphat Suriyakamphon, an architect at Be Gray Co, Ltd. Sharing his slice of paradise he said that when his career brought him to Bangkok, this commercial building was just too big for a single guy to live. So he got his friends to join in and did a makeover, turning the space downstairs into a favorite hangout place for hipsters.
Like the café, his accommodation is stylishly furnished. It's a harmonious marriage between Scandinavian and Industrial styles. The crisp interior combines organic and industrial materials for a perfect compromise. The warm and inviting living space boasts the fresh-air aesthetic appeal of wood furniture, brick walls, and decorative ironwork designs.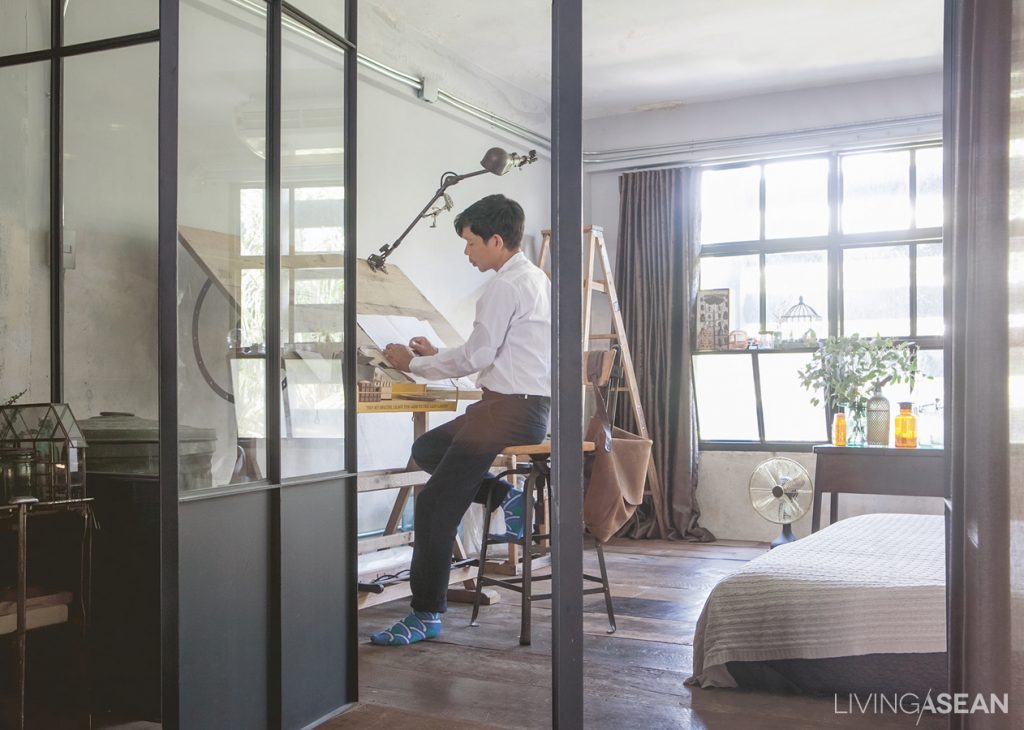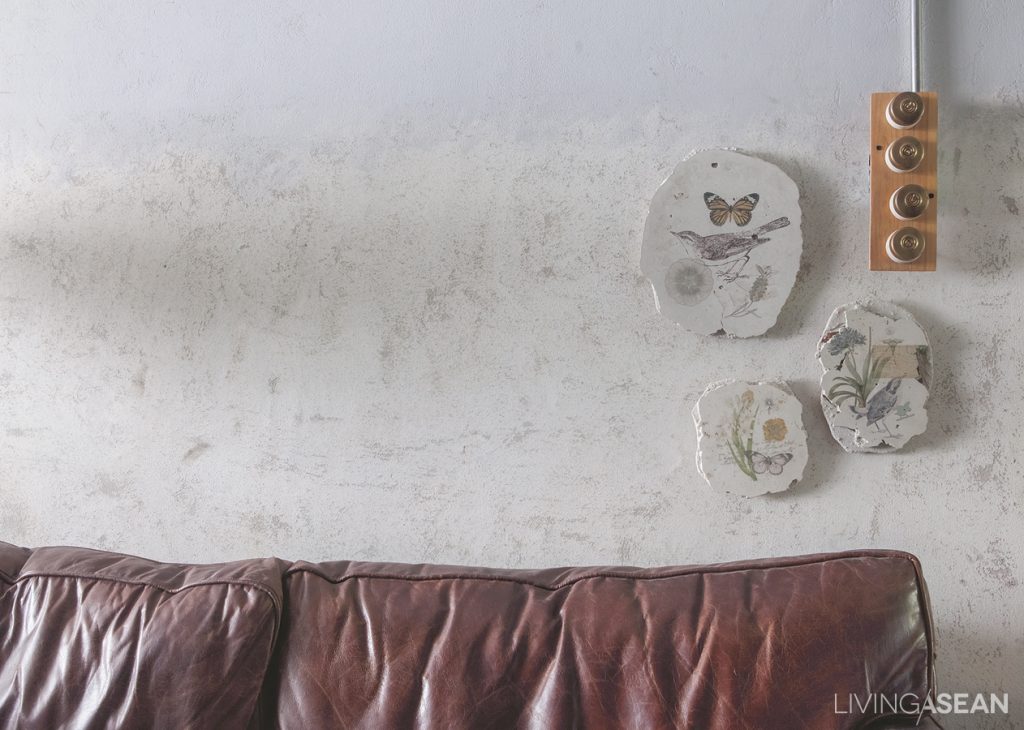 Natthaphat intentionally designed openness into it. Everything connects easily to everything else in a natural way. The dressing room-cum-bathroom splits into two distinct areas – wet and dry rooms. The bedroom comes complete with sumptuous fabrics, ornaments and furniture with unique character. The decorative pieces get switched around and rearranged from time to time.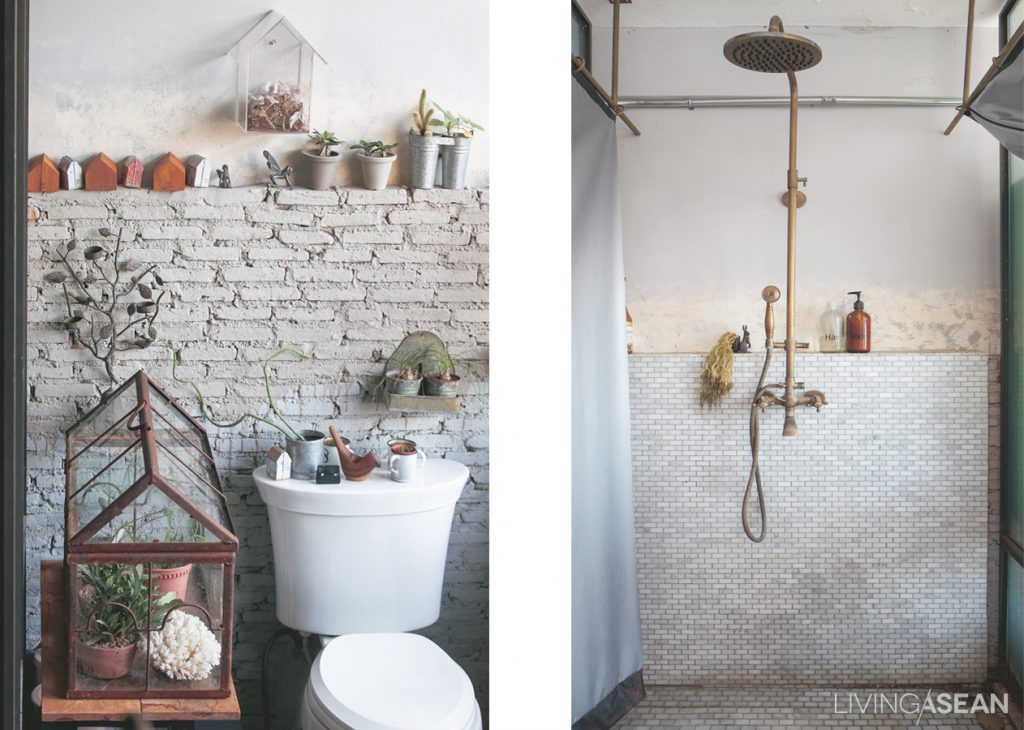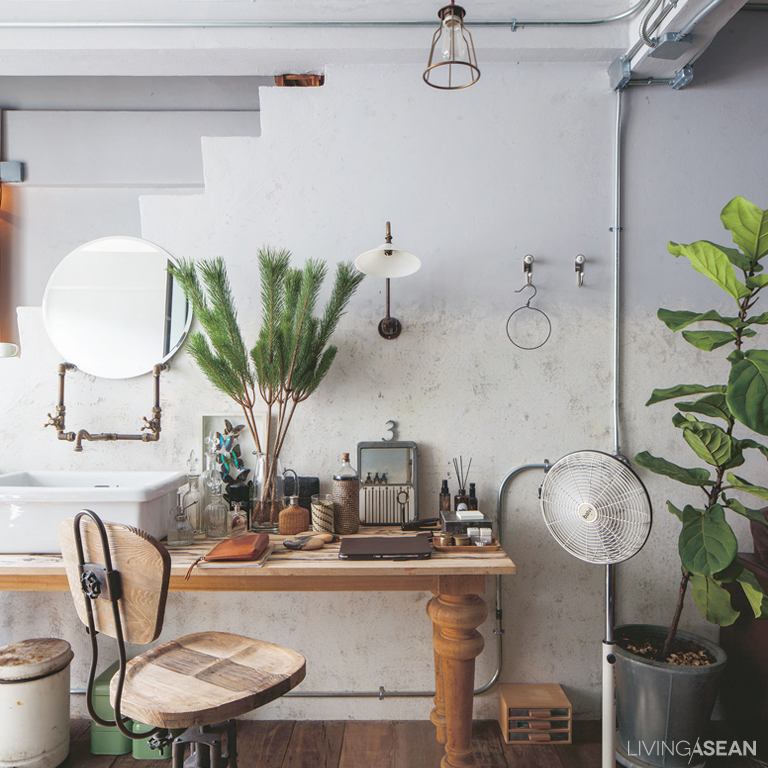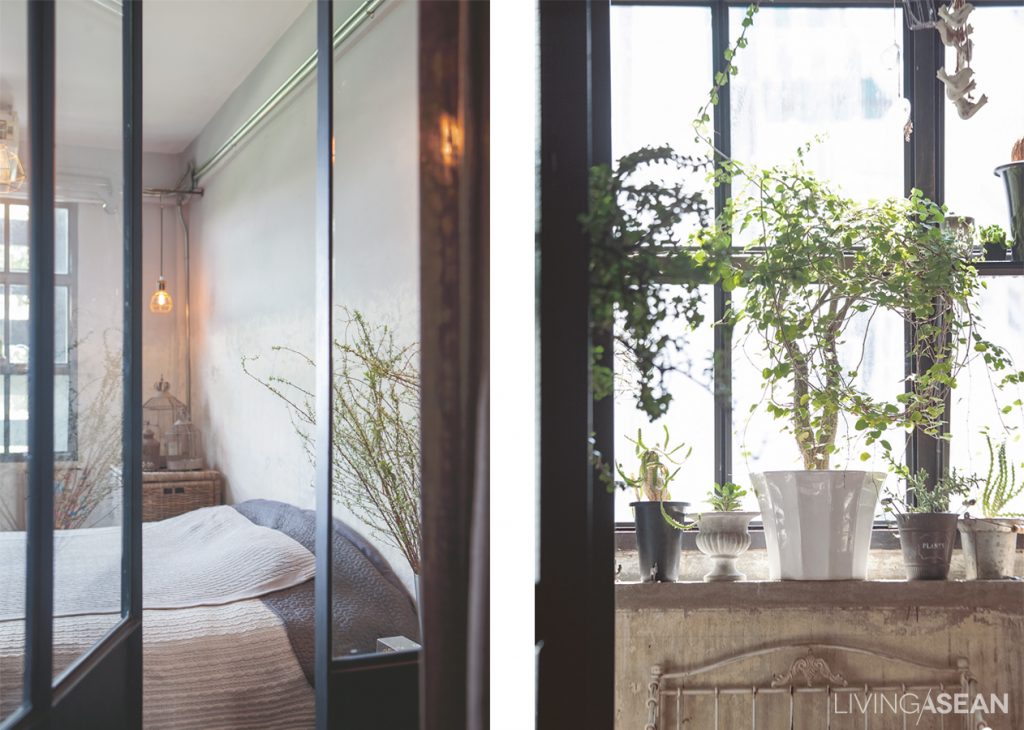 "My space is 60 square meters, so I have to make the most of it," explained Natthaphat. "Whatever I keep has to be something I like a lot and can't bring myself to get rid of. However small, there's always a place to put something that I think belongs here."
Natthaphat said he liked things that were not overstated. Instead of being done up or carried to excess, materials should show their true nature. He doesn't mind scratches on the floor or other imperfections that come with ordinary use. As he puts it, everything has wear and tear over time, but it still looks cool.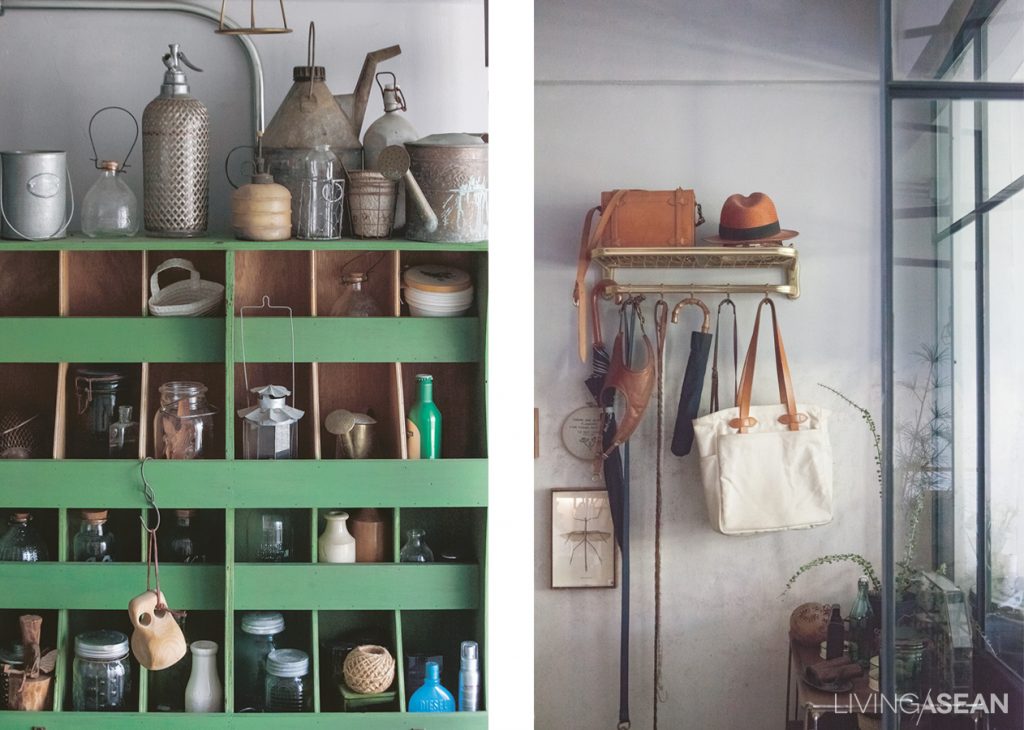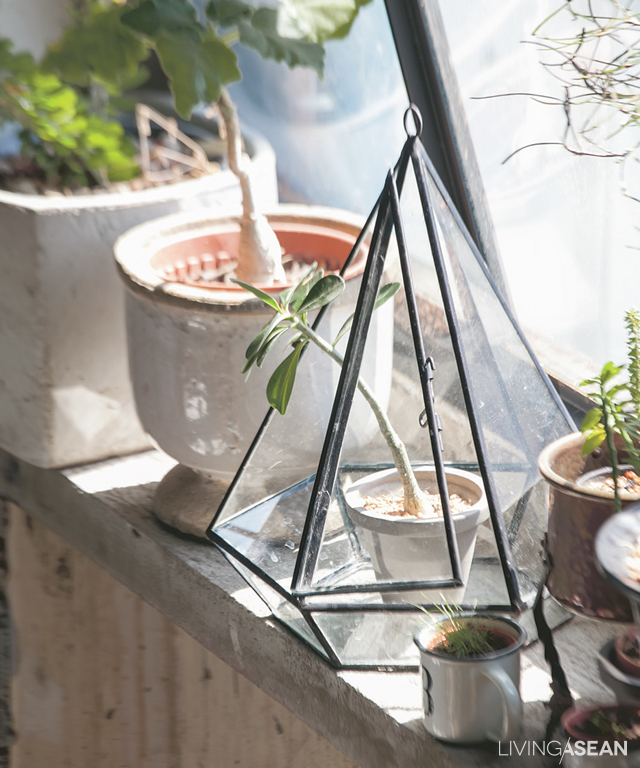 That pretty much summarizes the decorating ideas at all Casa Lapin coffee shops. The hip hangouts are the embodiment of his passion. They are the signatures of an architect, who puts so much of his personality in the design.