In the trendy world of fashion, leading designers rise to fame for having good taste and style in their collections. The home in which they live also shows their impeccable fashion acumen. Check this out.
/// Thailand ///
Story: Monosoda and Phattaraphon /// Rewrite: Osatee Ularangkoon /// Photography: Nantiya /// Style: Praphaiwadee /// Design – Décor:  Thita Kamonnetsawat and Phongsak Kobrattanasuk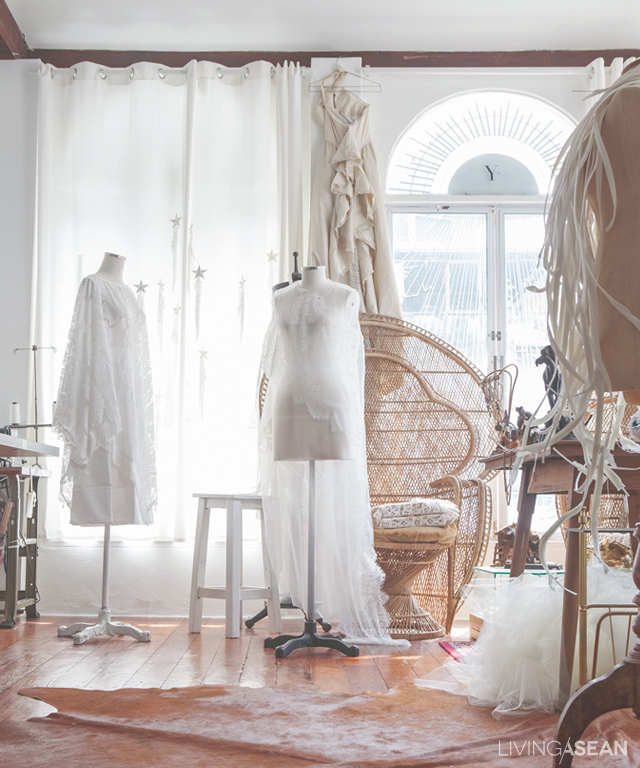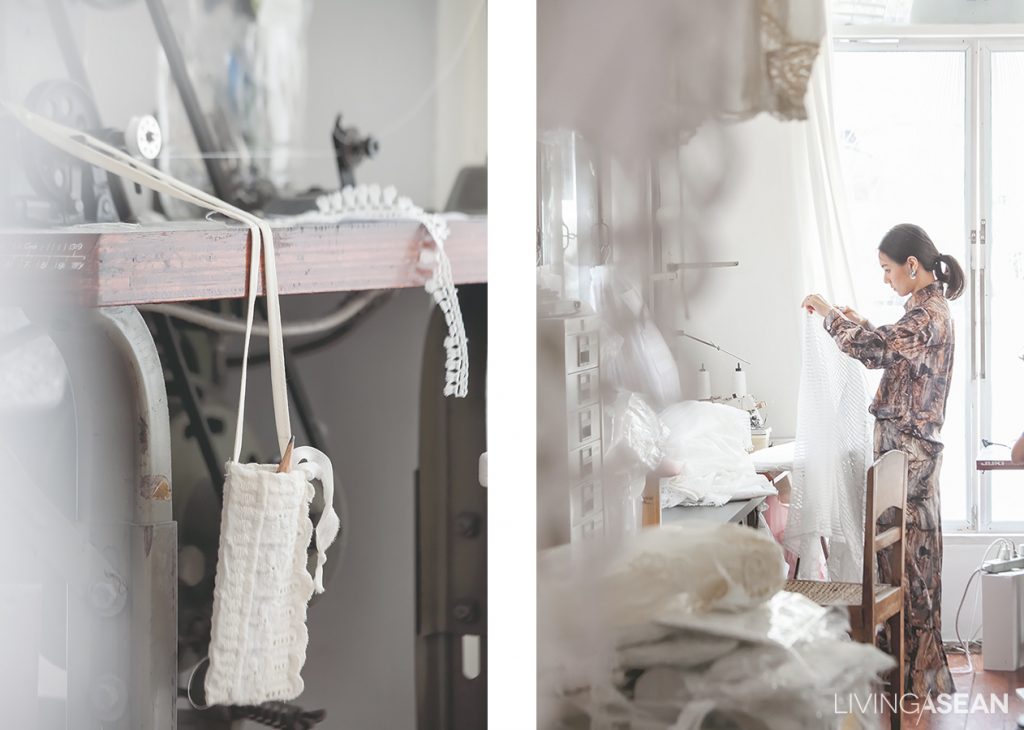 "Rotsaniyom" is one of the most recognizable up-and-coming brands on the Thai fashion scene. The millennial clothing brand grew out of a love affair that young women have always had with elegant lacy things. In a tiny alley of Bangkok's Thewet neighborhood stands a white house filled with passions for bygone times. It's the home of big ideas. Thita Kamonnetsawat and Phongsak Kobrattanasuk, proprietors of the aforementioned brand, live here.
"We wanted a single-family home in Old Bangkok, where we grew up," Phongsak explained. He said the old house that had stood here for more than 70 years was brimful of historical charms. He and his better half fell for it immediately.
The old house was later torn down to make room for a new one.  For the couple, it was the opportunity to begin blending their different tastes and personalities, turning it into a sophisticated Bangkok abode filled with handsome details. The new house speaks to the concept behind their brand. It's not only a residence, but also a completely equipped studio and showroom.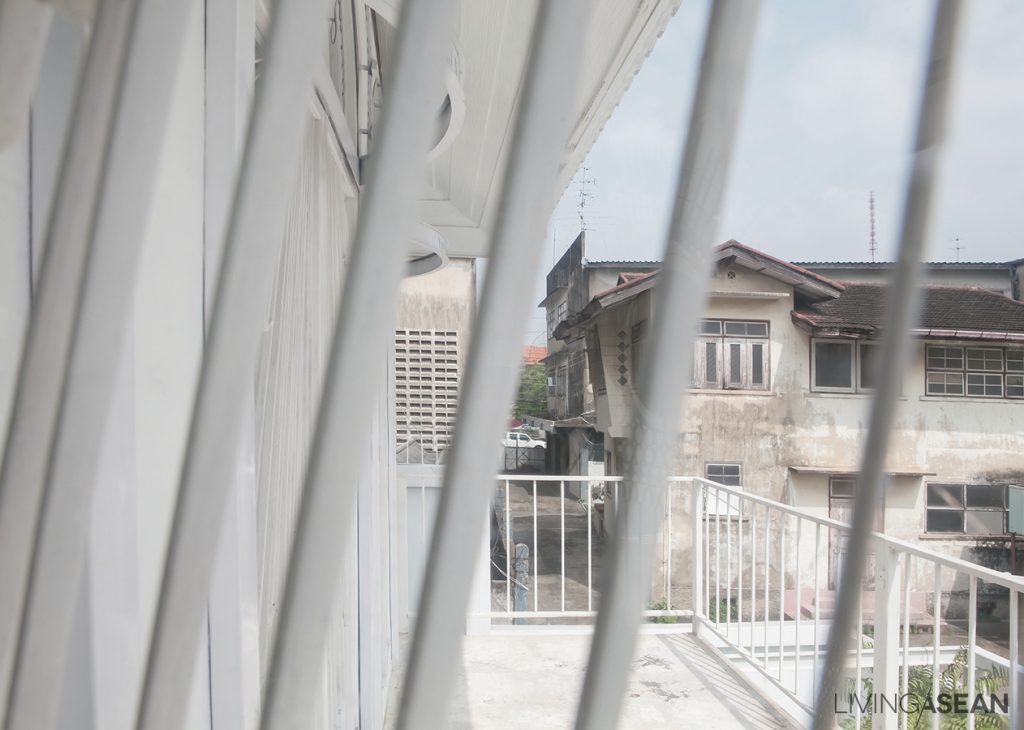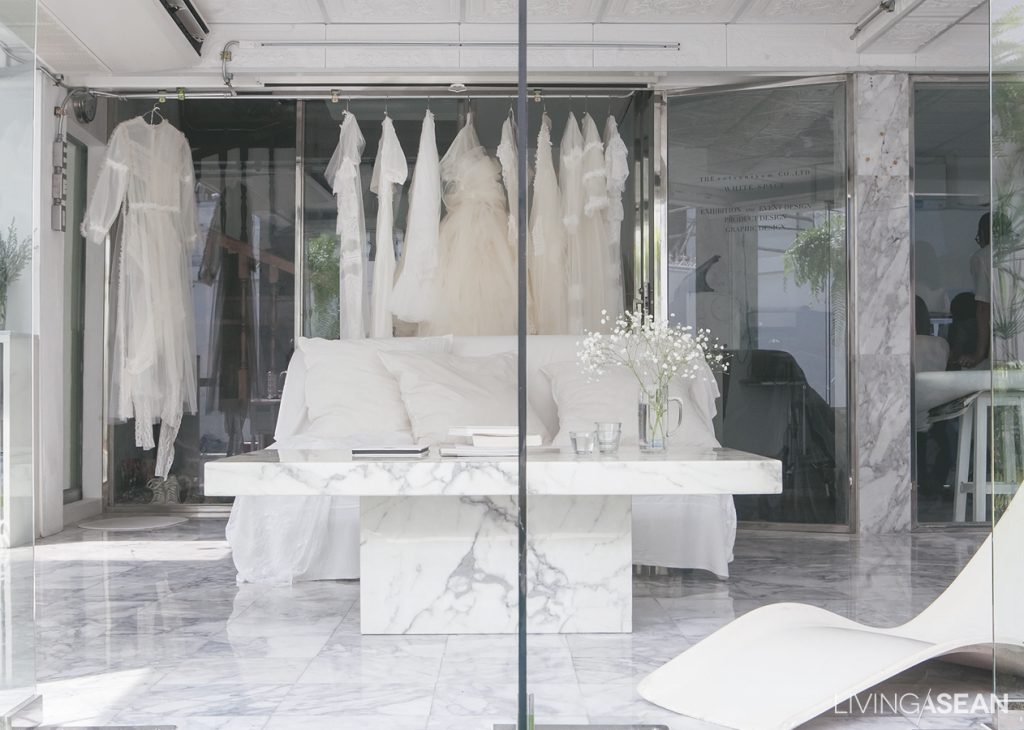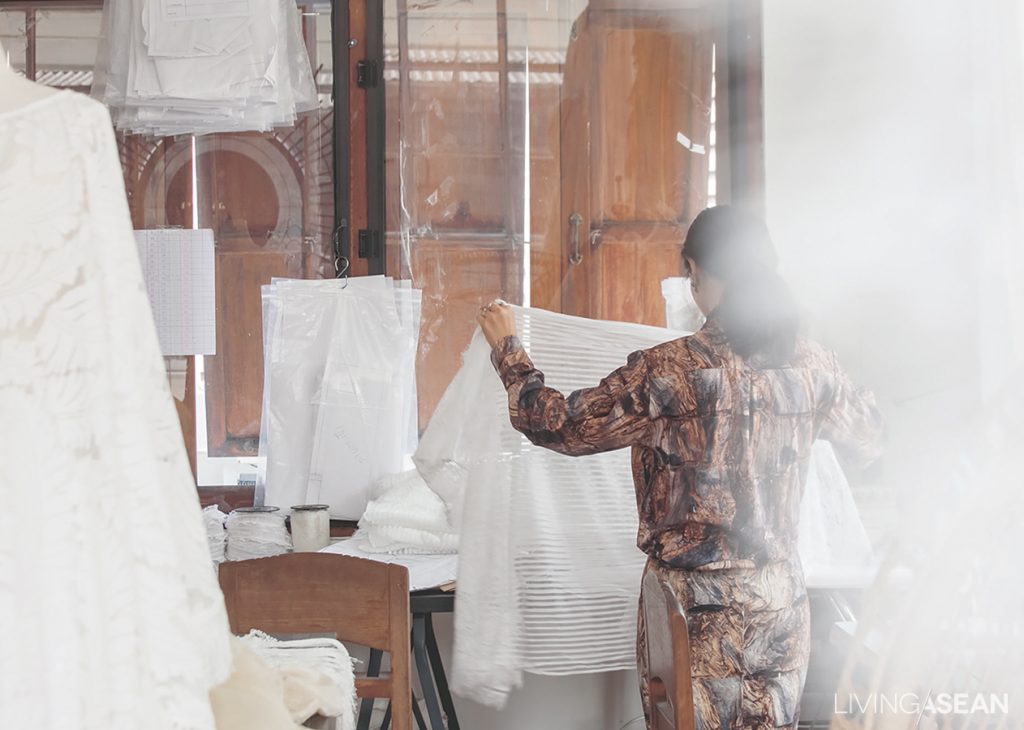 The couple had everything they needed both for modern comfortable living and for work. The smooth, precise style is evident in polished white marble surfaces on the lower floor. The upstairs studio has the easy grace of an earlier era, full of creamy white lacework from both vintage and newly designed collections.
"Besides lace fabrics, I liked working on ornaments ideas." Thita said. "Phongsak was more interested in furniture. We wanted our clothing store to look like an antique shop, one that's capable of adapting old-world lifestyles to fit in with the modern brand. It's like bringing in work and making it a part of our lives. We do everything according to the way we have always been, driven by passions that the two of us share."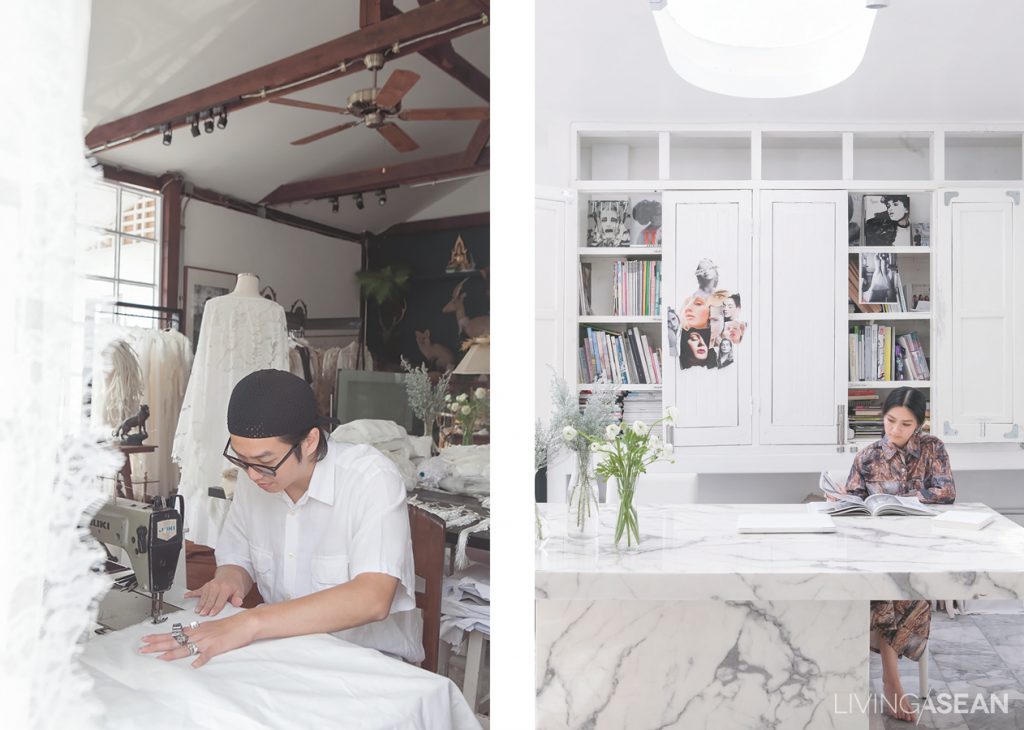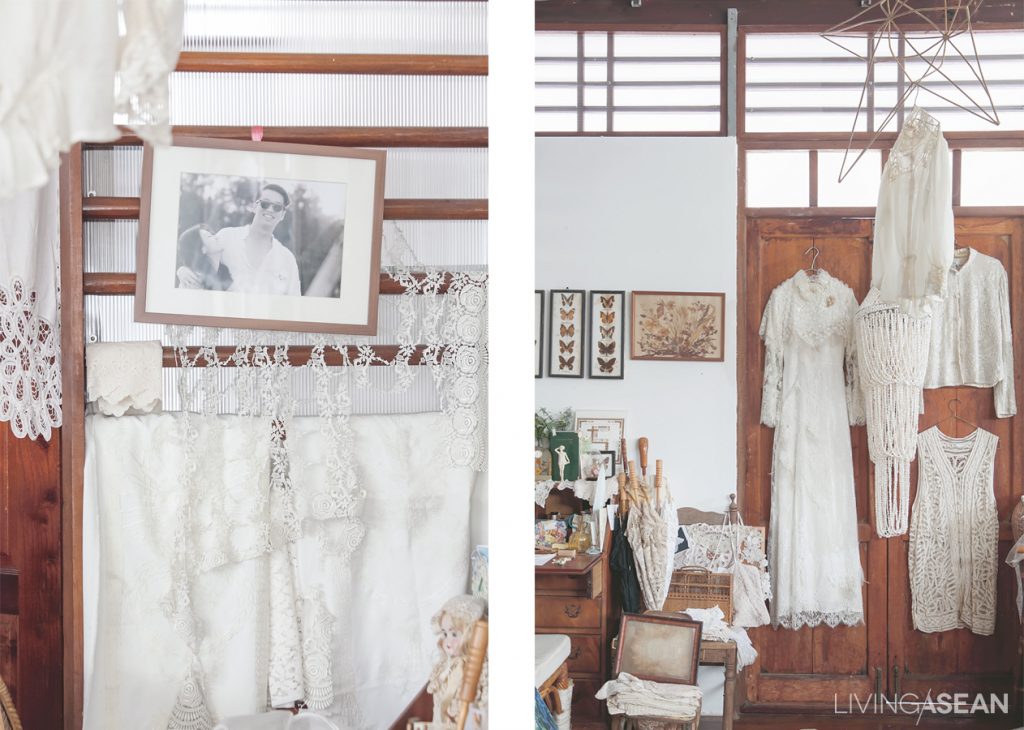 Overall the new home is tastefully furnished to the couple's lifestyle and desire.  It fits the definition of "Rotsaniyom," which is Thai for a taste for fashion or fashion sense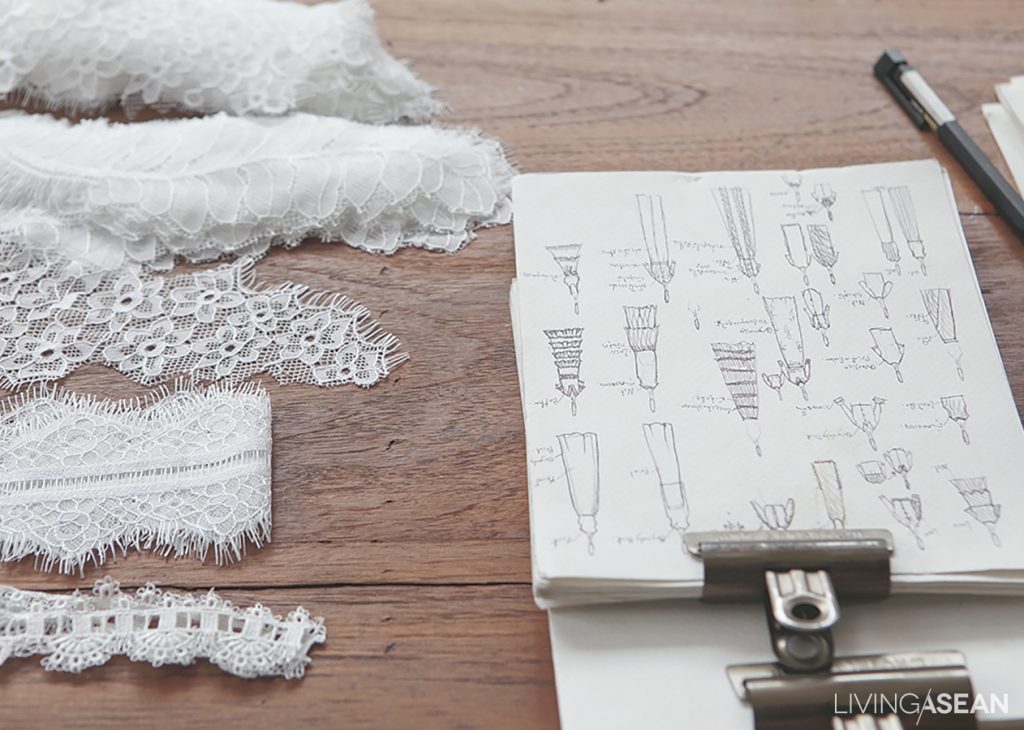 Links: http://www.rotsaniyom.com/