Chinoiserie style brings out the charm of wood crafted panel and East Asian traditional décor.
/// Thailand /// 
Story: Attavanti /// Photo: Rithirong Chanthongsuk /// Architect: Kanit Tantiwong /// Interior Designer: Suwannee Chanthai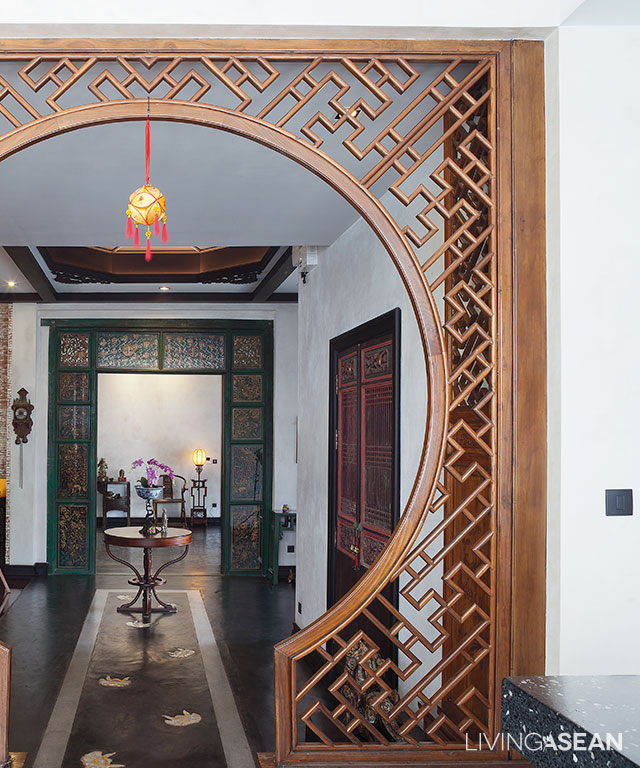 We have seen many Chinese-style homes built on ground level. This one sits on higher ground. Naturally, it is more difficult to build a home on a slope. But the homeowner decided to give it a go to this land in Phuket.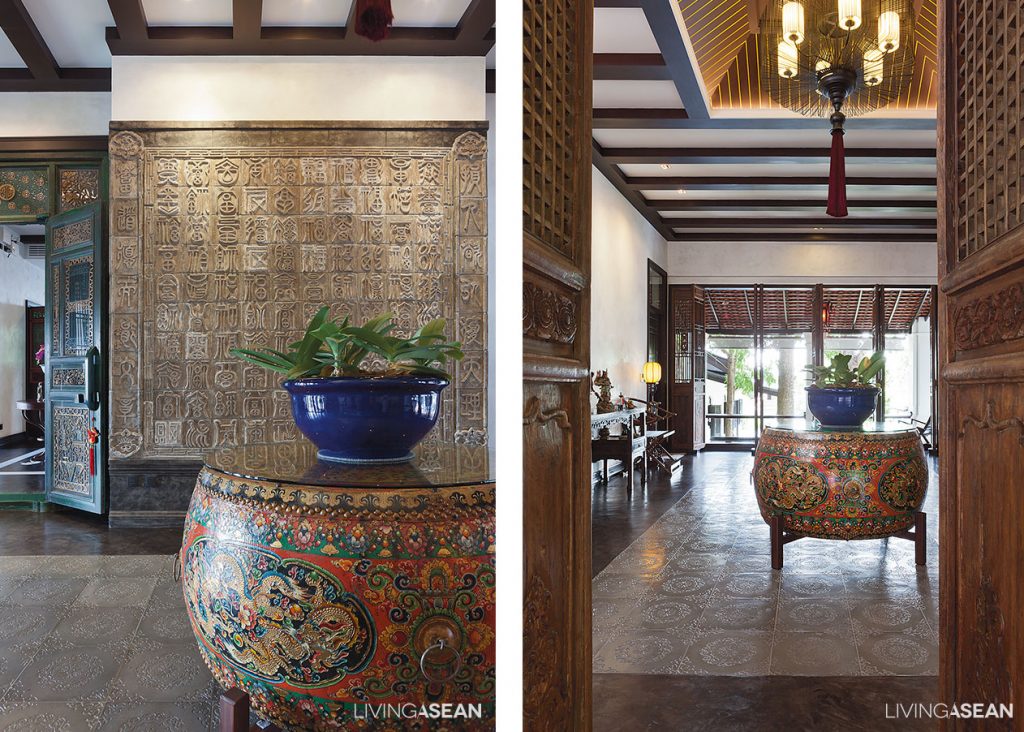 The property spans across a land of almost an acre. The 5-unit complex is based on an O-shaped plan with the main villa at the center surrounded by single-story annexes scattered across the landscape. Inspired by arcade designs, a garden pathway runs along the edges of the roof providing access to all units.
According to Voranuch Saencharoen who owns the place, a grassy hill at the center court reflect traditional Chinese wisdom. "The house was originally belonged to a Western gentleman and his wife. At that time, the land was half an acre. When we bought the place, a Feng Shui master recommended us to expand the space to an adjacent land."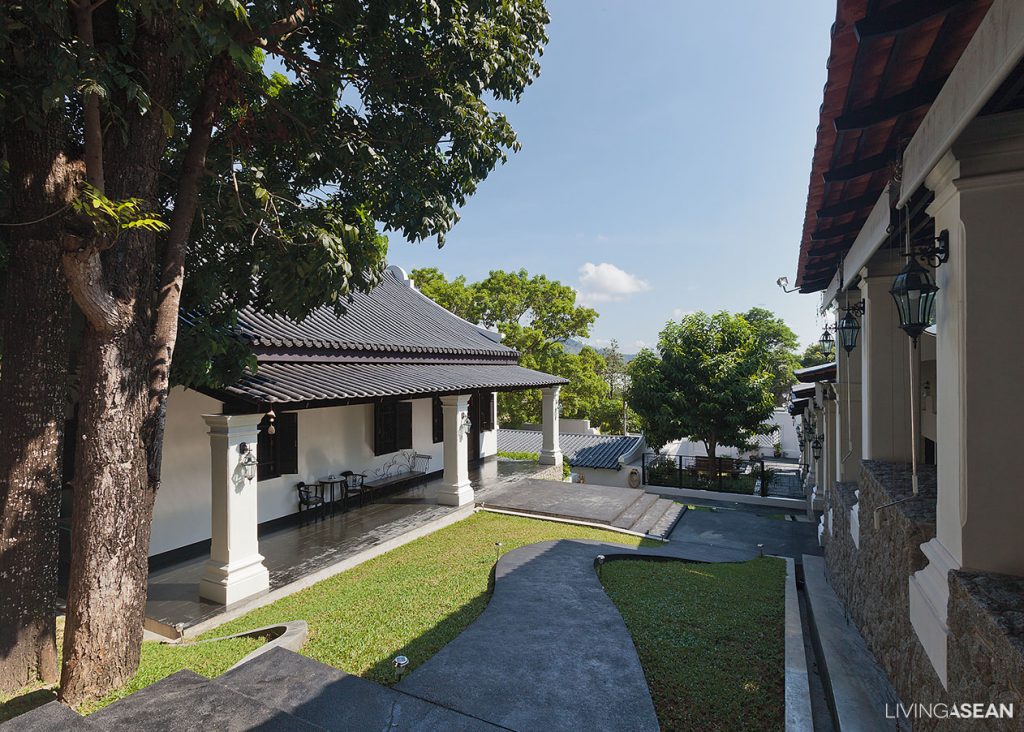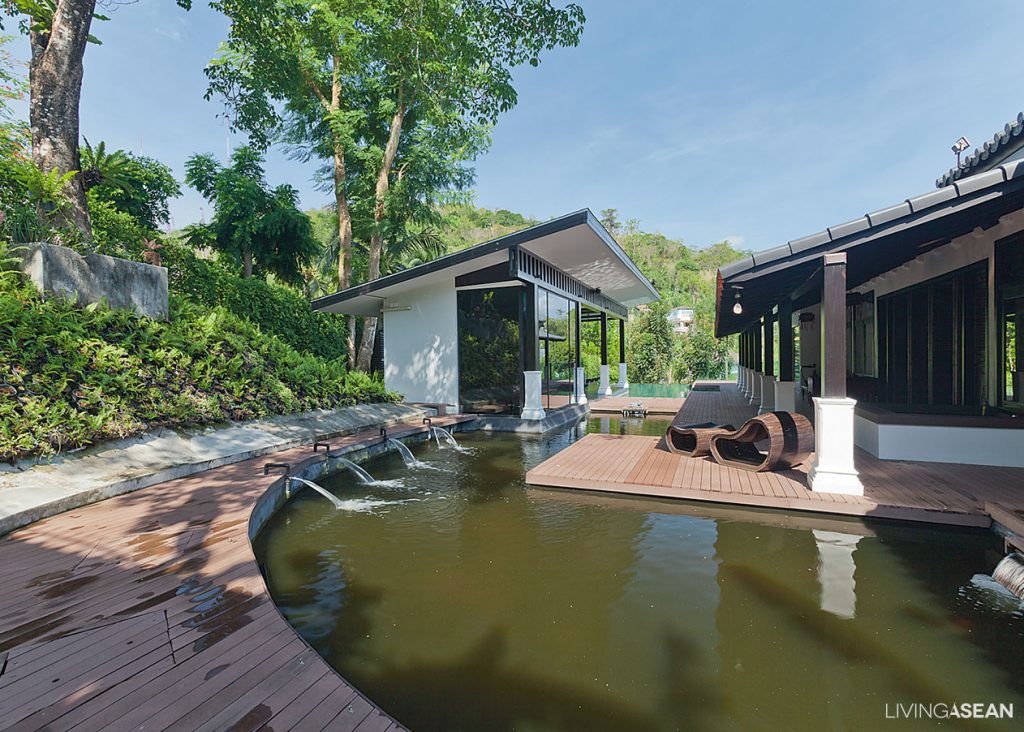 Kanit Tantiwong, a friend of the family, was responsible for the design. He initially came up with a beautiful Modern Balinese design, but the owner insisted on going the Sino-Portuguese style. Most of Sino-Portugese buildings are shophouses, not detached house. As a result, the designer and the homeowner had to do a lot of research.
As the construction got underway, Voranuch was seeking for materials from both inbound and abroad. "To me, building this house is also an experience to learn new things. For example, I learned that white plaster was used in the old days to cover wall cracks but it's sensitive to humidity. So, I had to search for a solution and finally found one."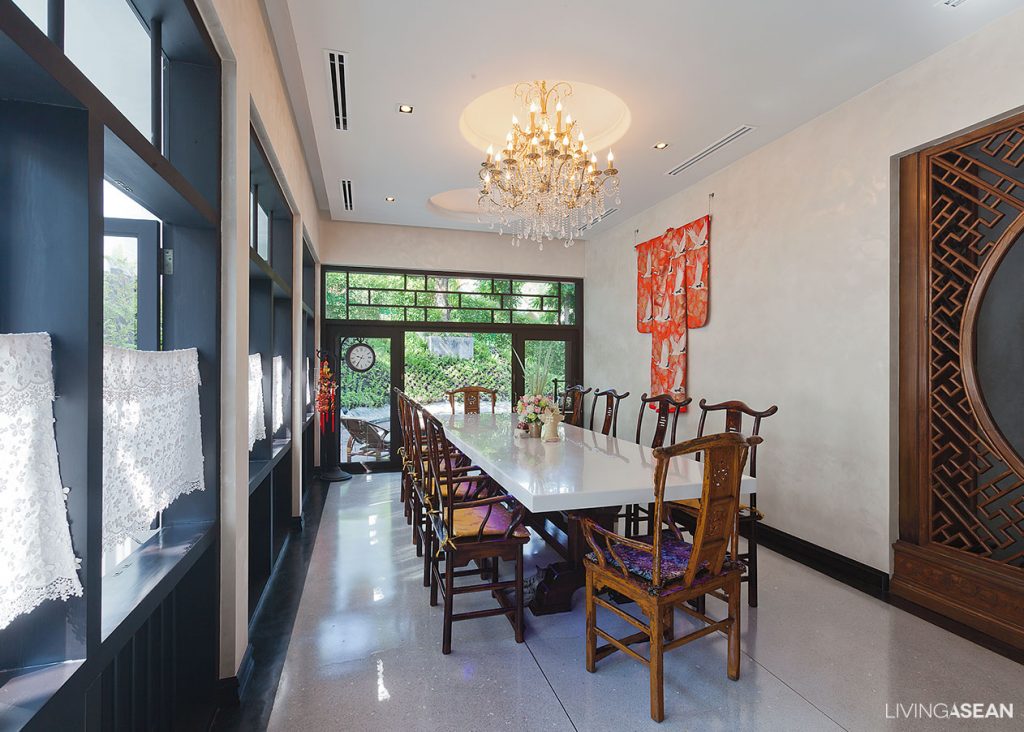 Voranuch took care of the décor, while her other half, Thanawat Surachetkhomson was responsible for the structural enhancement and construction. Antique Chinese-style door panels were assembled from various origins, including Phuket, Bangkok, and Chiang Mai. The roof was inspired by ancient Korean homes, which in turn was influenced by Chinese architecture. The roof tiles were custom made in Thailand, with some tweaks in design. A vintage-looking charcoal stove was inspired by one of Voranuch's trip to Phuket Museum. Only this one is using gas instead of charcoal.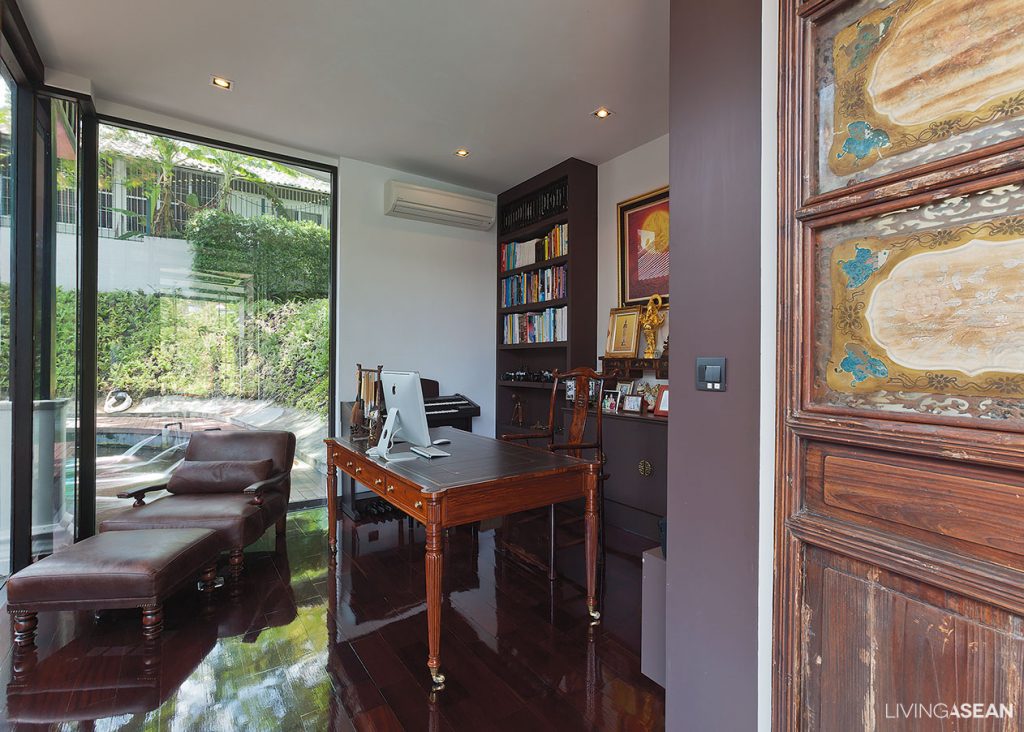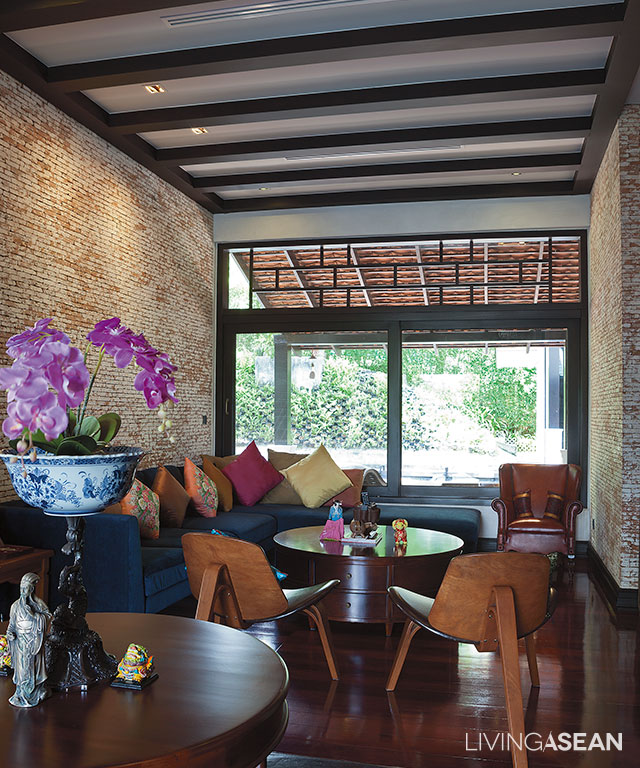 Above all, seems like the charm of chinoiserie-style lies in the house's old-fashioned doors and window. Ceiling-height windows were equipped with plantation shutters at the top and ventilation grids were added where necessary, creating a good balance between the old and the new.