This house, with its hidden Western flavor, calls out for us to relax and drink in its peaceful atmosphere. Its owner, singer and MC Boy (Pisanu Nimsakul), had it designed as an escape from urban confusion: the green of plants, brown pebbled walkways, and a connection between his and his mother's sections of the house allowing for both familiarity and privacy.
/// THAILAND ///
Story: Samutcha Viraporn /// Photography: Sitthisak Namkham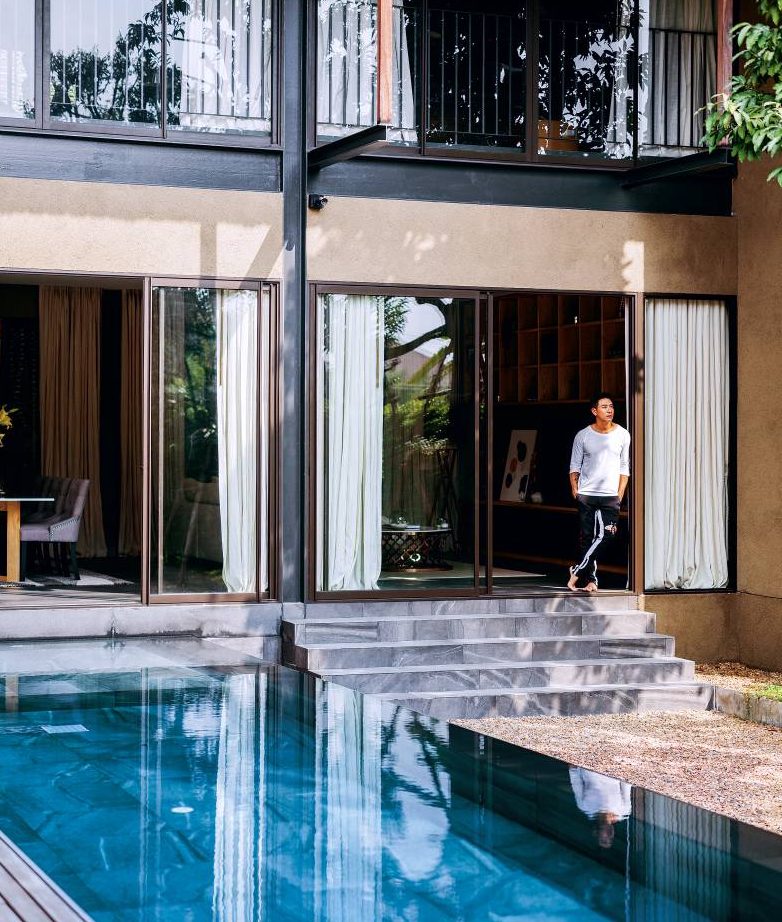 Boy's house is on a thousand square meters in the Soi Yothin Pattana area, not far his old neighborhood. For the design he took the advice of his friend Sena Ling (Somkiat Chanpram) and hired Neung (Phanuphol Sildanchang) of PAA, whose work really impressed him.
"Meeting Neung, at first he just asked if I thought I could live with his style (laughs) . . .  but of course, that's exactly what I came for, didn't even need to spend much time on the details."
Neung added, "If the customer understands and trusts our best design work, it makes it easy."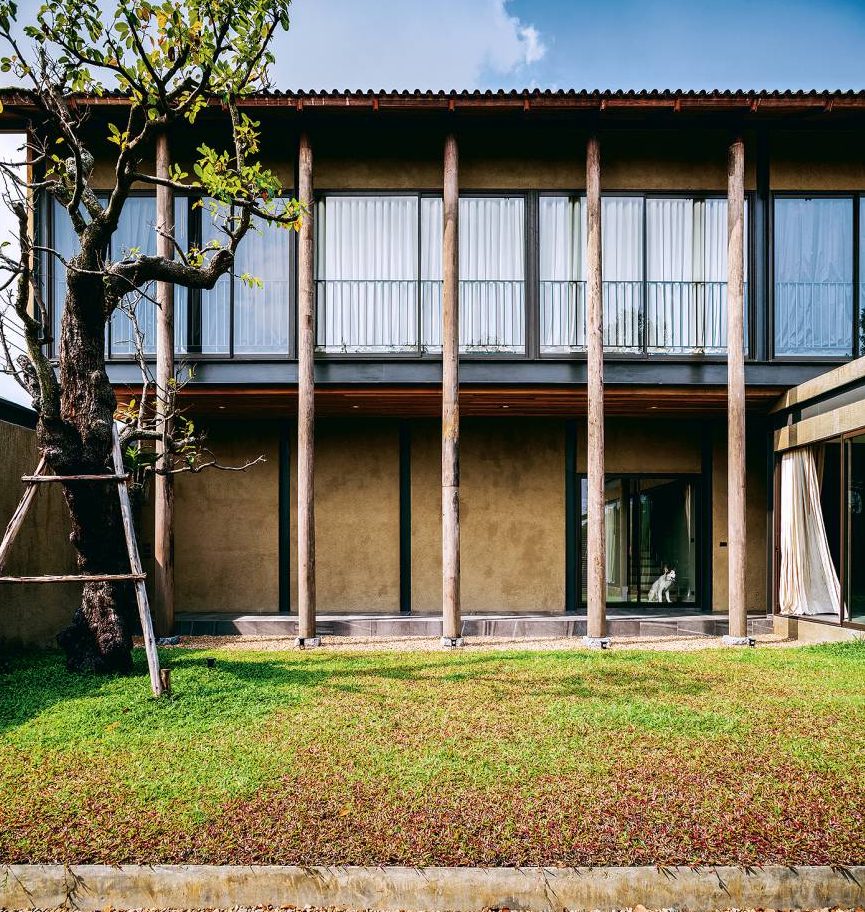 Boy wanted to be able to live with his mother and still have privacy for socializing with friends, so the house stretches wide, lengthwise along the property as it faces south toward the road. Mother and son's sections have separate entries from a long walkway in the center of the property that essentially divides it into two courtyards, one a green area shared by Boy and his mother, and the other featuring a swimming pool that parallels a long porch accessible only from Boy's section. This includes a gravel path running in from the carport along the rim of the garden fence so friends can come in without disturbing his mom.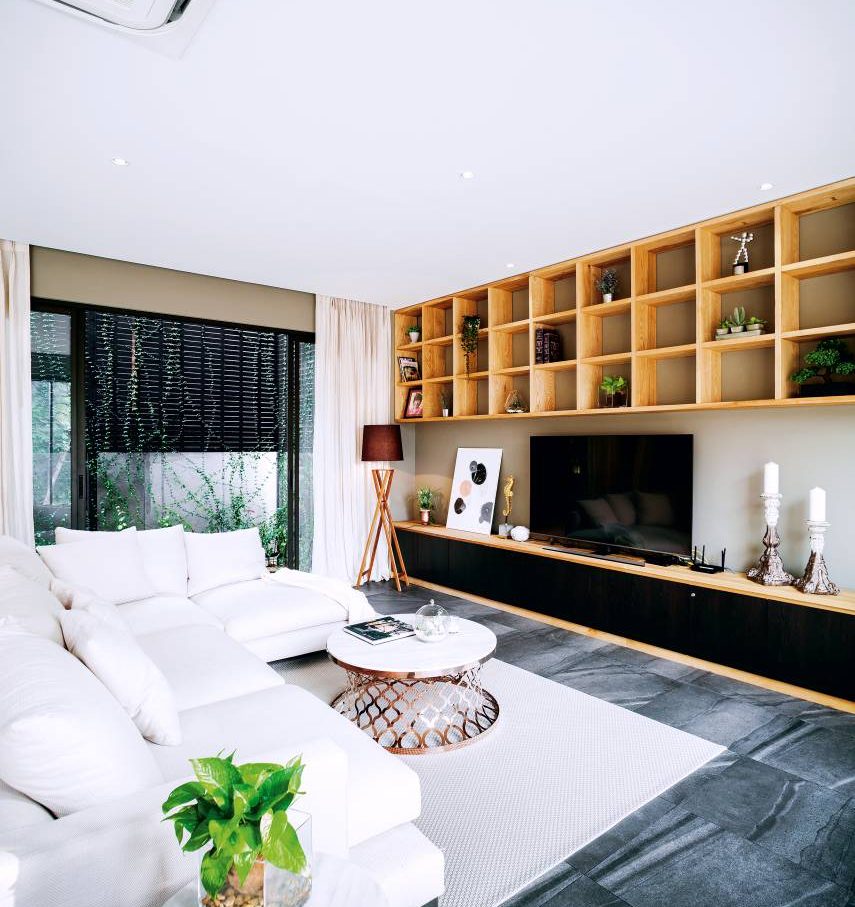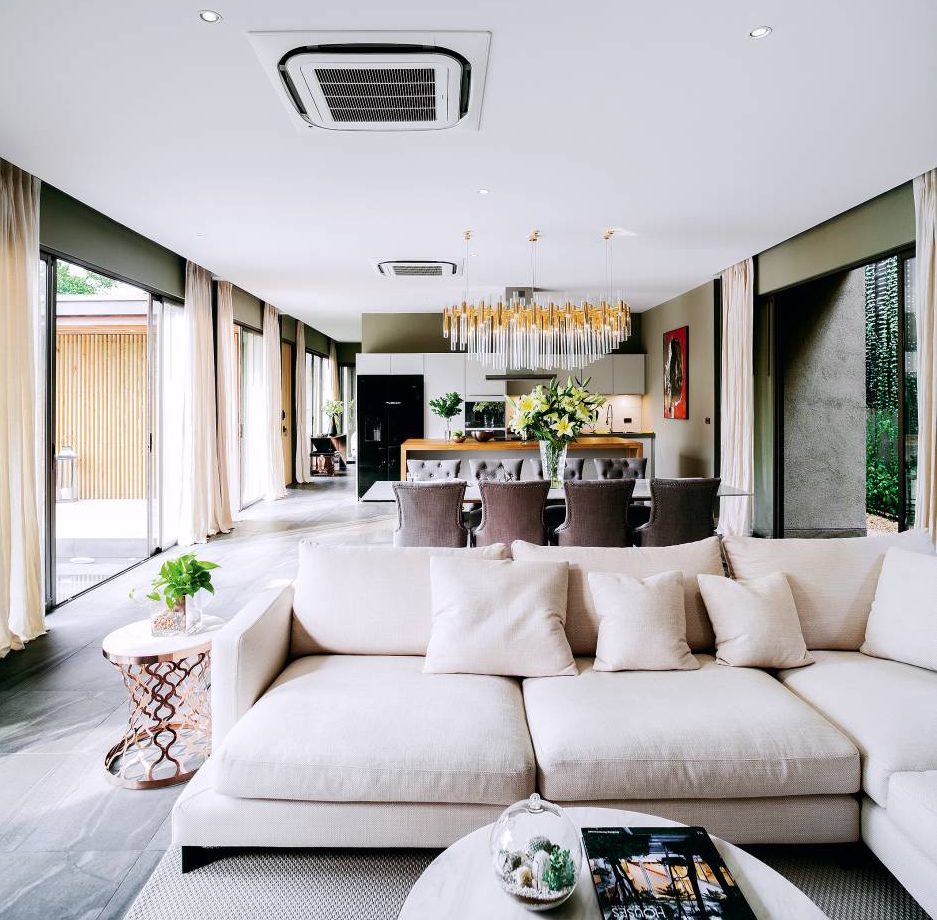 Neung says "I wanted to have every room in the house able to open window and look out as if on a private courtyard, kind of exciting! So without a lot of artifice or excess playing around with materials I've created the sense that there are a lot of courtyards, as people enter at different levels."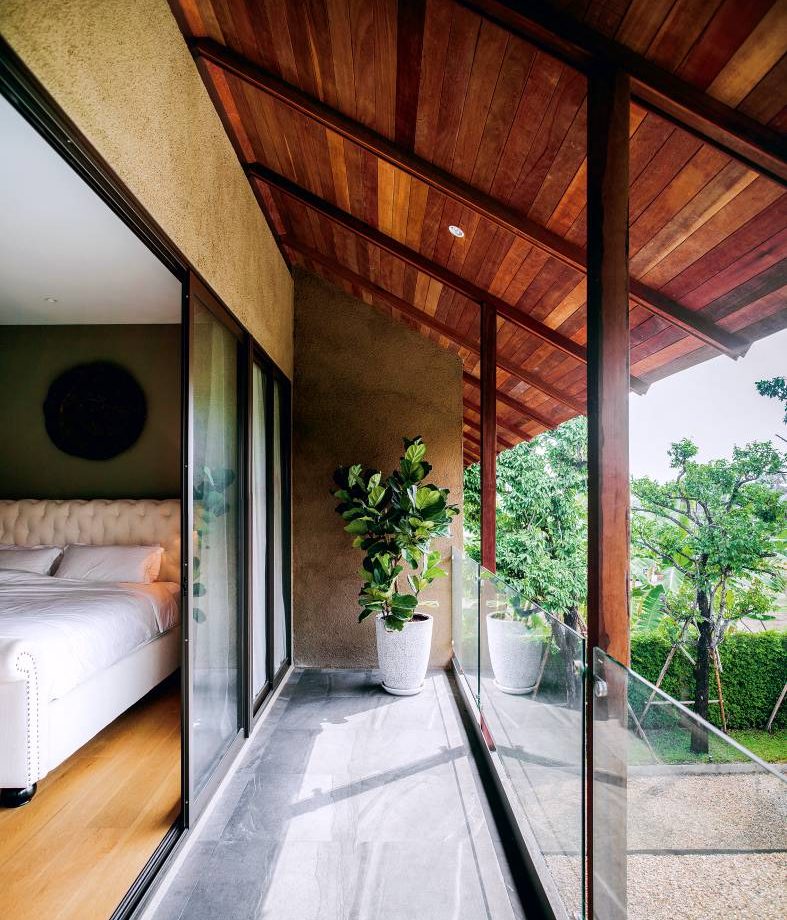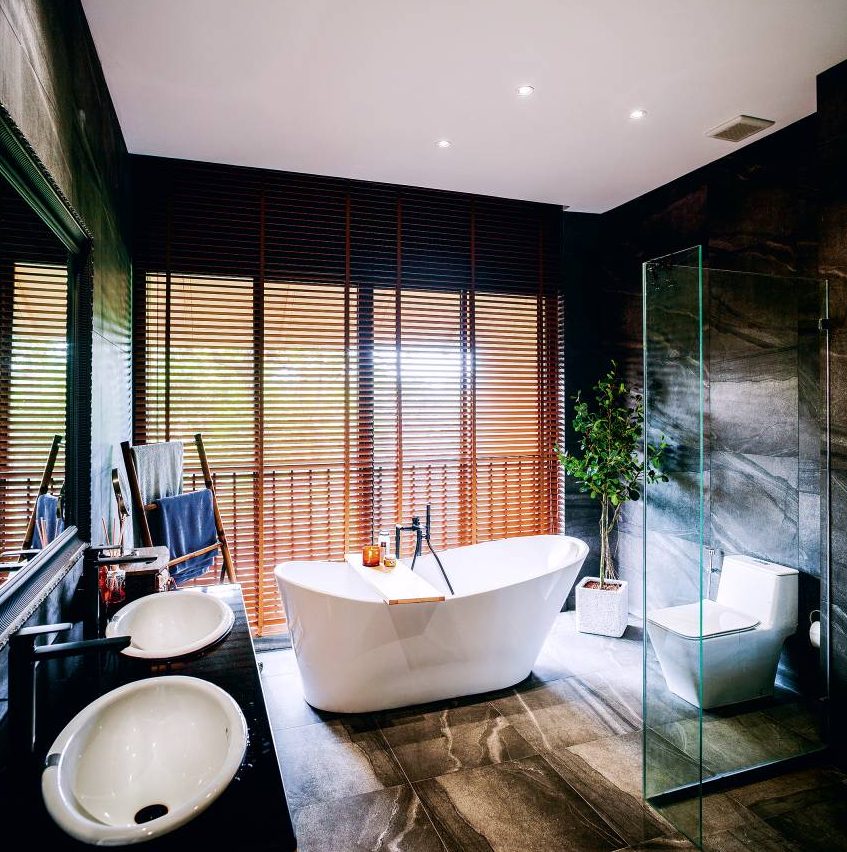 The central walkway has latticework screening between the two courtyard sections which keeps the buildings from appearing too separate, at the same time allowing for good air circulation on both sides. Trees are planted along the side to block the view from any neighboring houses that might be built in the future. In back he house abuts against a 3-storey townhouse in back with a wooden fence that blocks the view, covered with climbing plants such as cat's claw vine.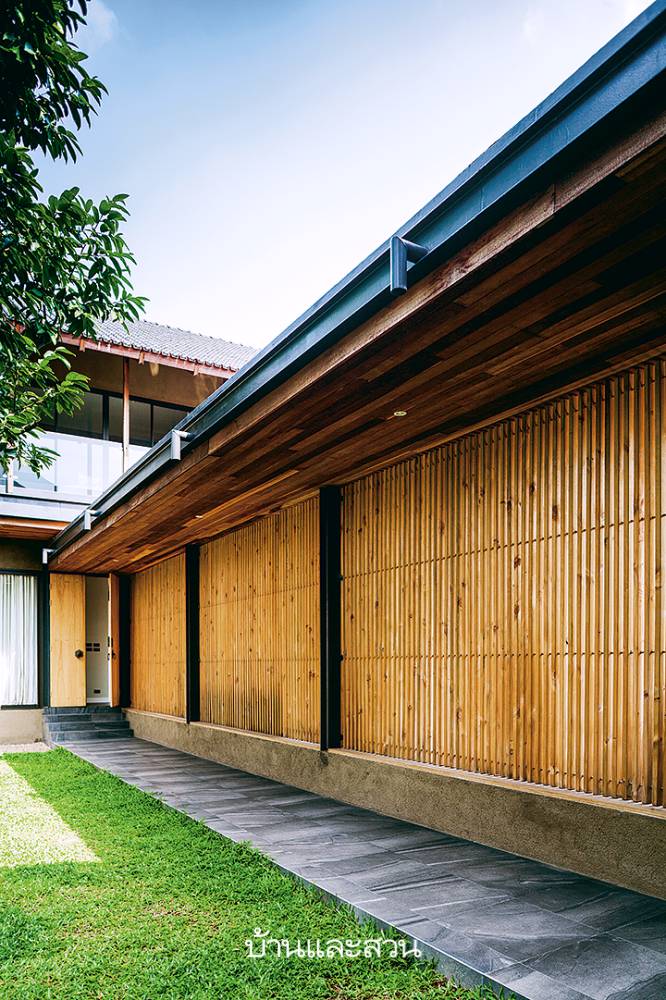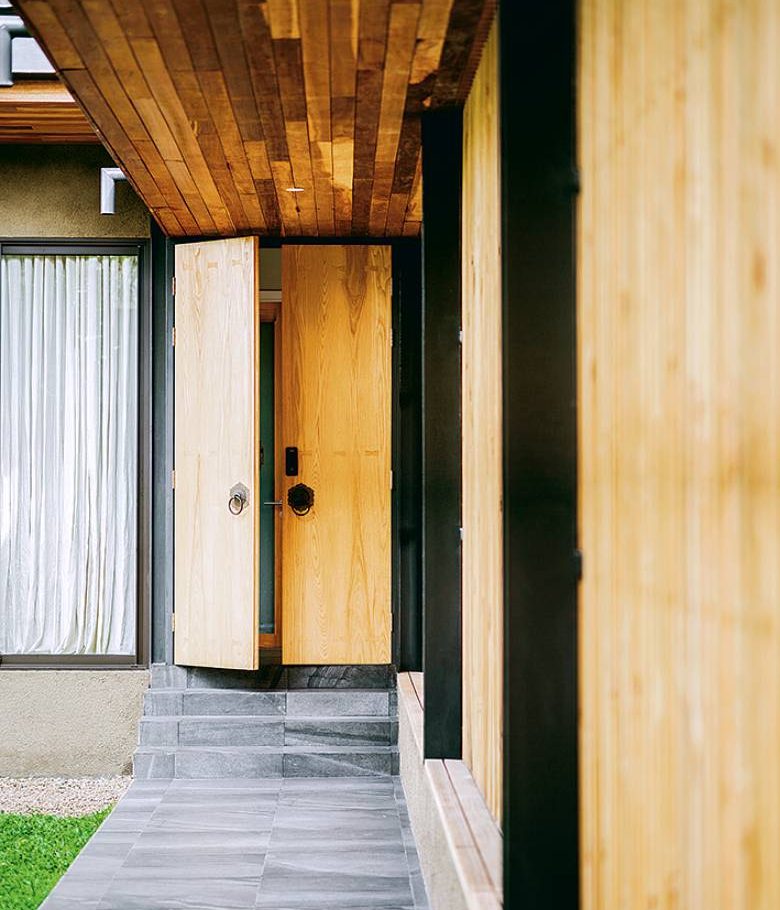 To give the house a relaxing warmth, natural wood is used as much as possible. The weight-bearing steel frame is mostly hidden: some of the support pillars are completely natural wood. For the residential sections the roof is gabled, with long eaves to quickly drain water and heat, while in certain sections there is a modern-style flat roof. Various Western formats, proportions, and components have been inserted in a simple, unpretentious style. Interior décor includes movable furniture and light-colored cloth drapes for a gentle look that Boy's sweetheart brought in.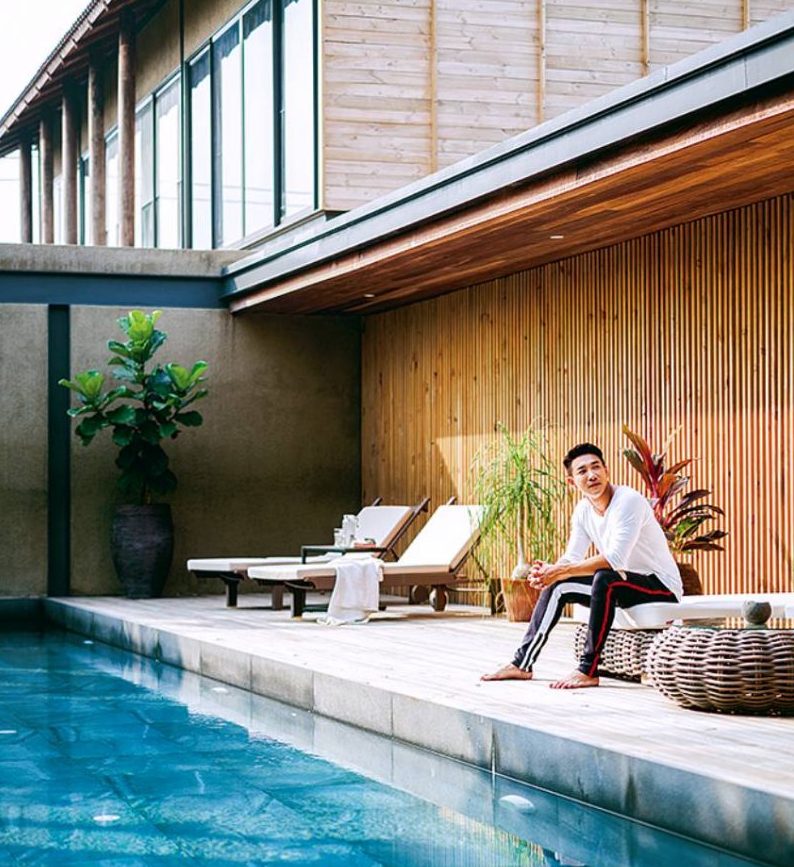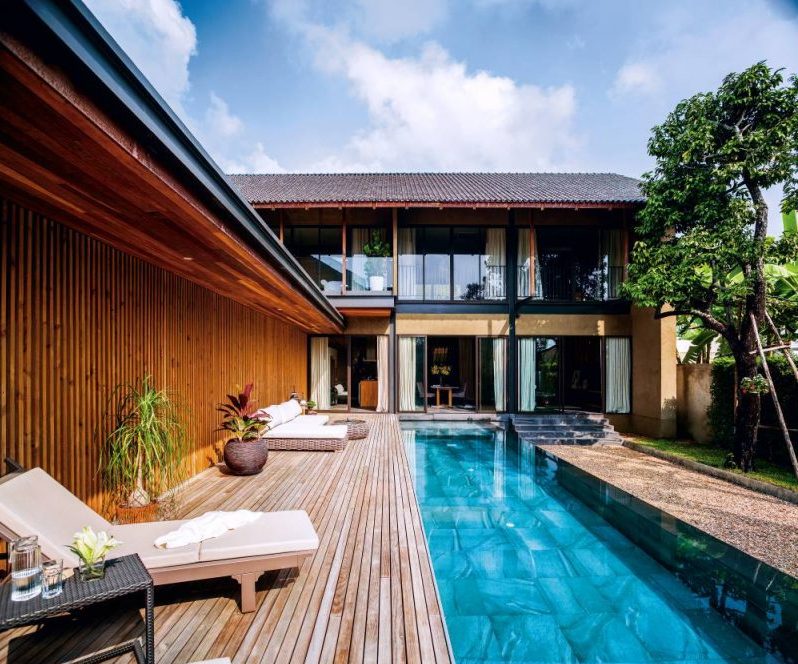 "It came out just as designed! Coming into the house it feels relaxed, like being in a resort. It's a pleasure just to look out the window. At the same time, it feels like I've come home," added Boy, obviously a happy man.