As a child he liked designs connecting old traditions with environmental awareness. This found expression in this straw-covered cubical building reminiscent of a farmer's paddy hut.
/// Thailand ///
Story: Nutt /// Photography: Chaiyaphon Sodabanlu
Design: Ronachai  Khanbanya, Mae Khaning Creative Co., Ltd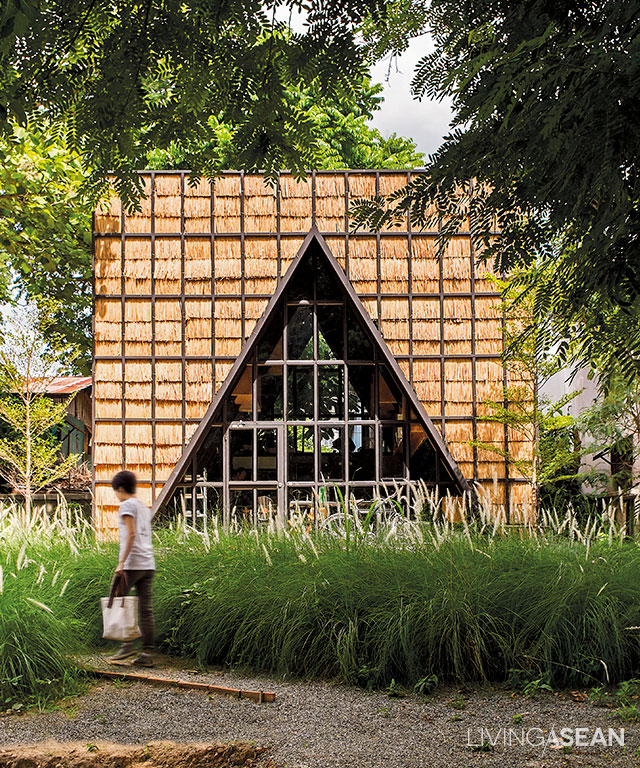 Ronachai "Art" Khanbanya, architect from Mae Khaning Creative Co., Ltd, has redesigned a lot of old offices and developed a preference expressed in the slogan "reuse, repair, recycle."
"Reuse" is putting things that are still usable back to work again.
"Repair" is fixing broken or abandoned things and making them useful once more.
"Upcycle" is designing discarded materials for new use.
"Our old office near the city moat was small and inconvenient. We relocated here for the pleasant atmosphere. Having to rent, we designed a structure we could easily dismantle and reassemble. Budget was important in choosing building materials."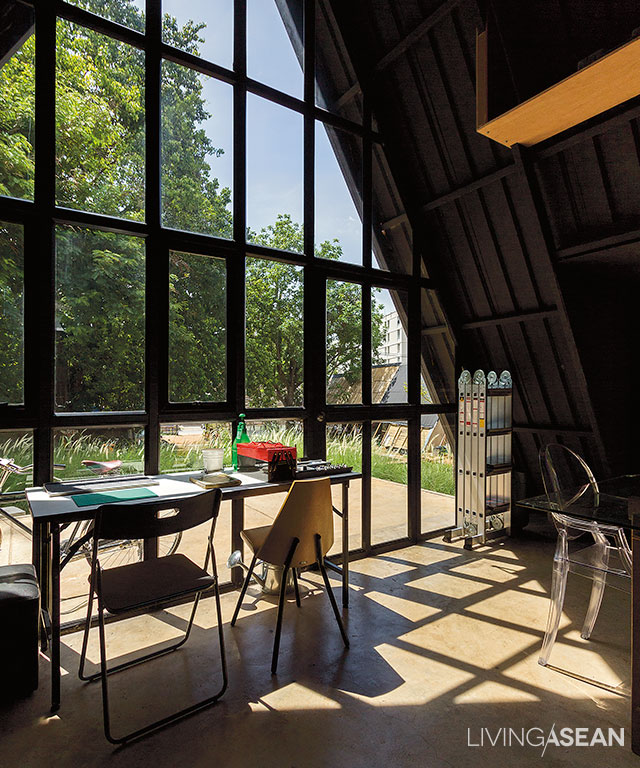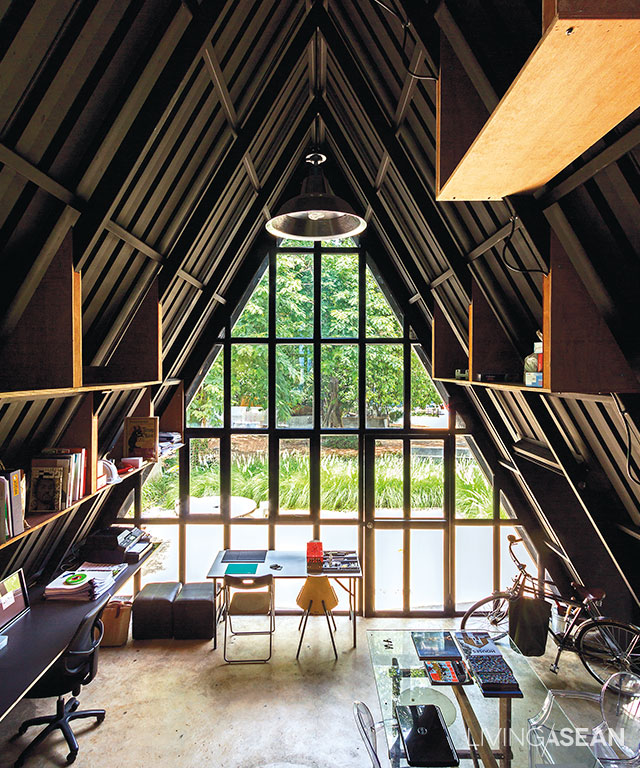 The structure is tent-like: a frame of 6-meter-long box steel beams supports a high gabled structure. The entrance gable has glass panes set in a metal framework. Outside walls are thatched with cogon grass, effective heat insulation that helps save energy and is also excellent soundproofing. Sheet metal lines the inner walls.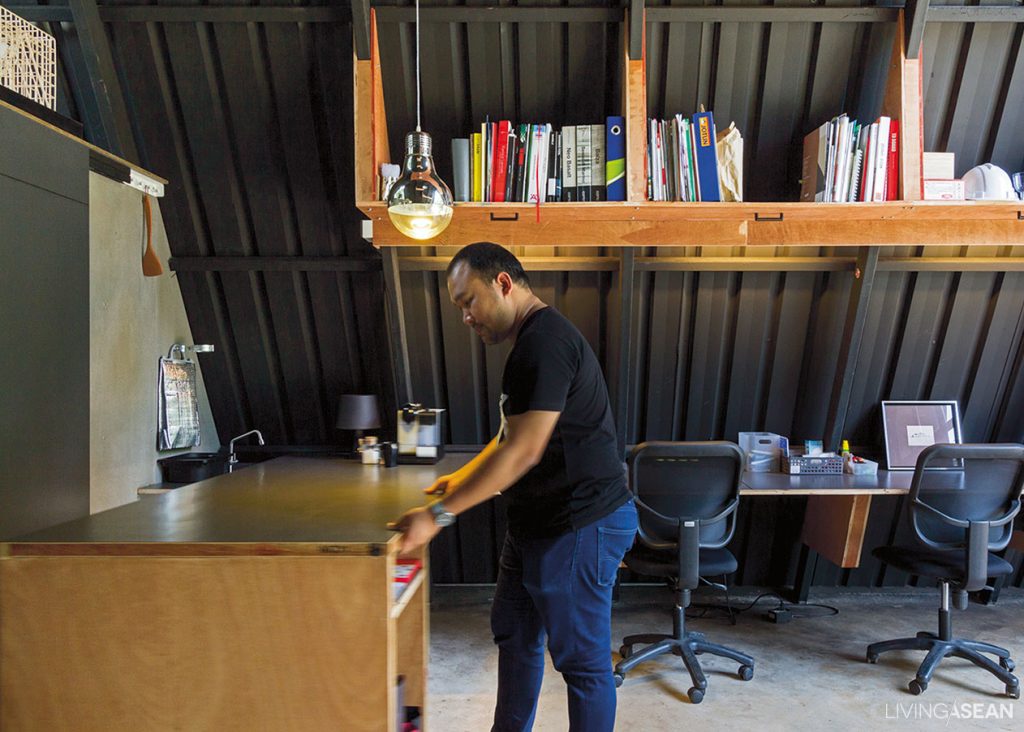 "Easy-to-use materials like cogon grass are locally available, and give the building a distinctive look. I wanted to show that cheap materials could be not only effective, but also beautiful. We've had pretty good success without having to use expensive imports. The new generation of designers should get aware of what's here already."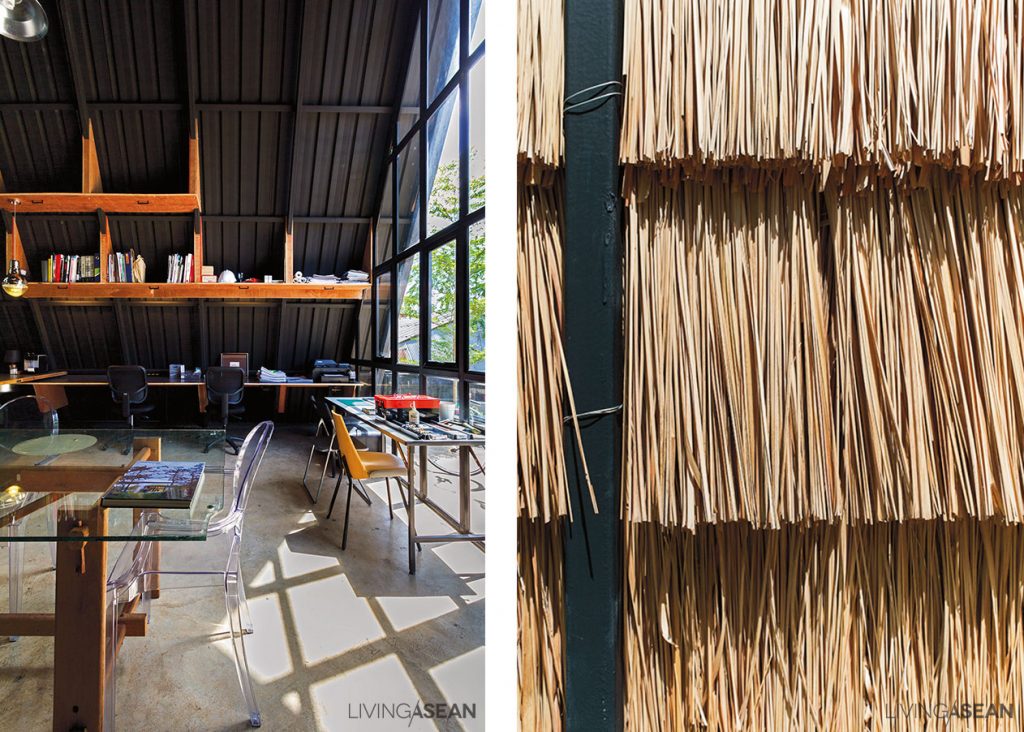 Furniture and décor here is quite simple, as seen in the particleboard shelving and the use of an old door to create a sliding counter. Art was aiming for a universal space, with furniture adaptable for work, eating, or food preparation.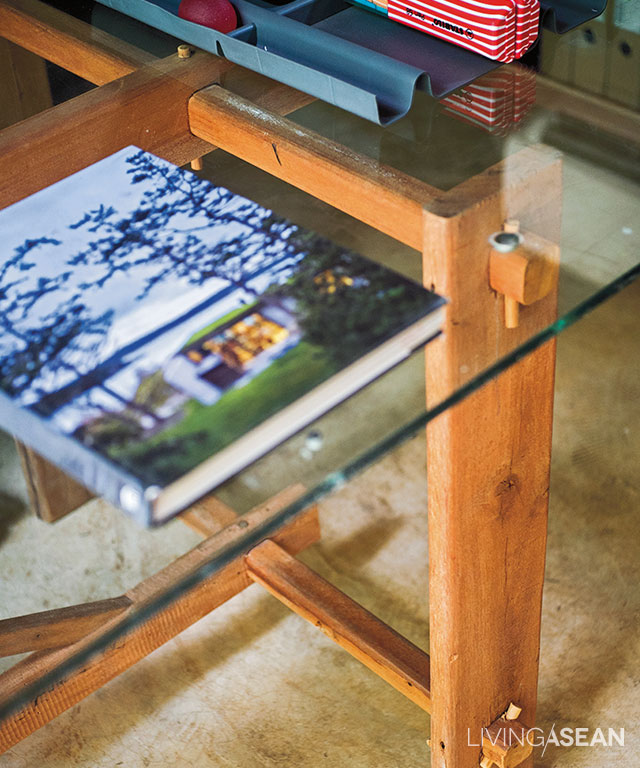 "I'm thinking a completely new lifestyle, not like old office designs, more an arrangement of work tables in a relaxing environment, like working at home or chilling at a café. We find comfortable work environments work for other sides of life, too."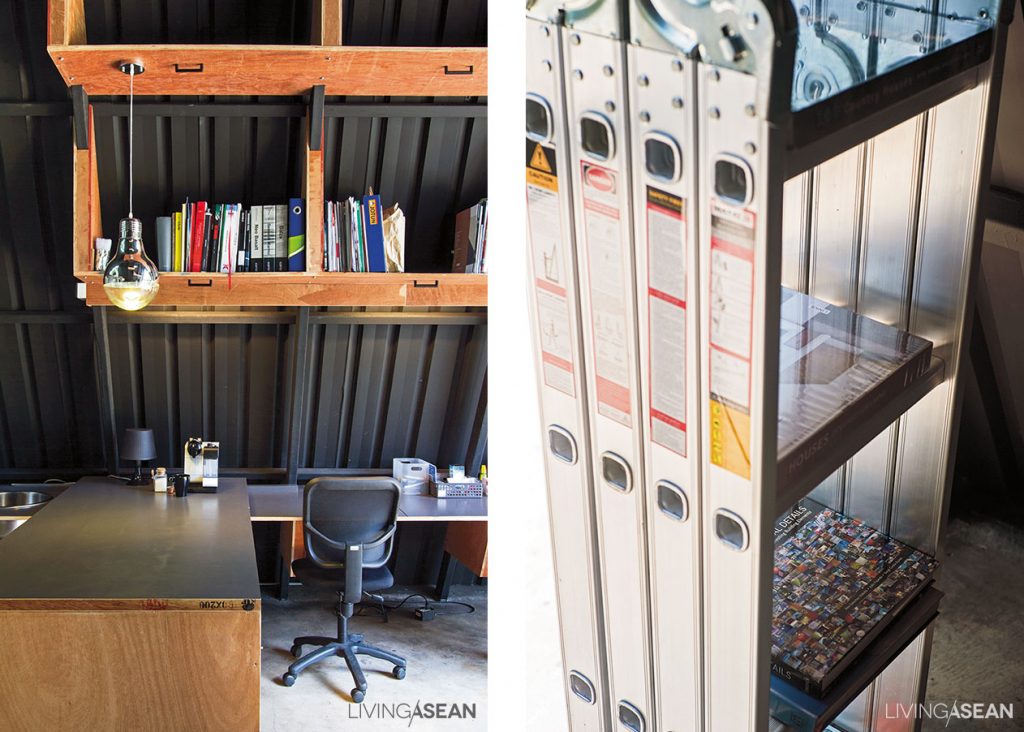 The garden outside is a comfortable space where you can drink coffee at a table made from a cable spool. Landscaping features fountain grass, which doesn't require a lot of care and fits in with the "paddy hut" theme. The walkway curves around before shortcutting into the building, evoking the image of paddy dikes. "Everyone wants to live in the country. In Chiangmai these days you see only buildings, not many plants. The plants here make it fun to come to work."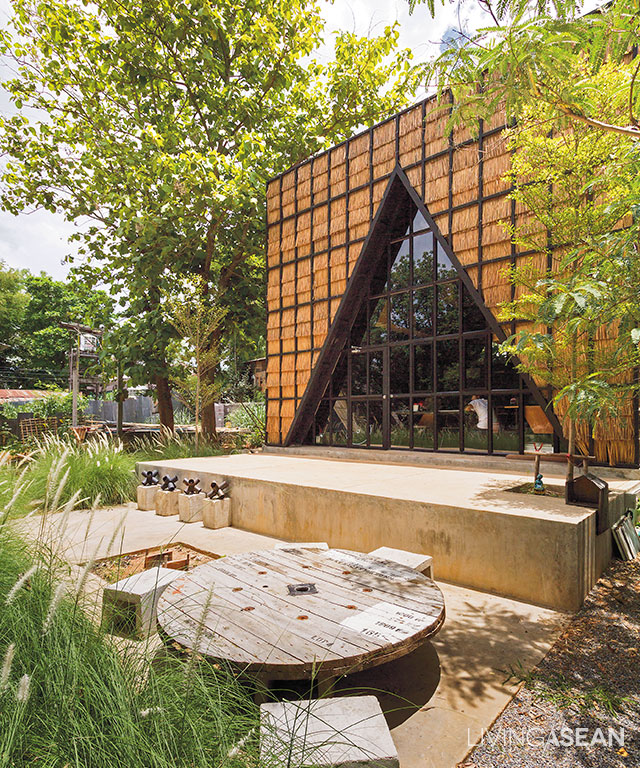 This office is comfortable. It has complete functionality, and saves on materials, construction, and energy. Good for the environment, good for the folks working there. "The more you think, the more you save" should be the credo of a good designer. The evidence is here: as Art says, it's a great place to work.