Nothing impresses visitors to Myanmar more than tea, nuts, and Balachaung. And there is more to the Land of Pagodas than "Thanaka," the popular anti-UV facial powder. Living ASEAN introduces the three favorites that foreign tourists like to take home as souvenirs of a Myanmar visit.
/// MYANMAR ///
Story: Samutcha Viraporn /// Photography: Sitthisak Namkham, Samutcha Viraporn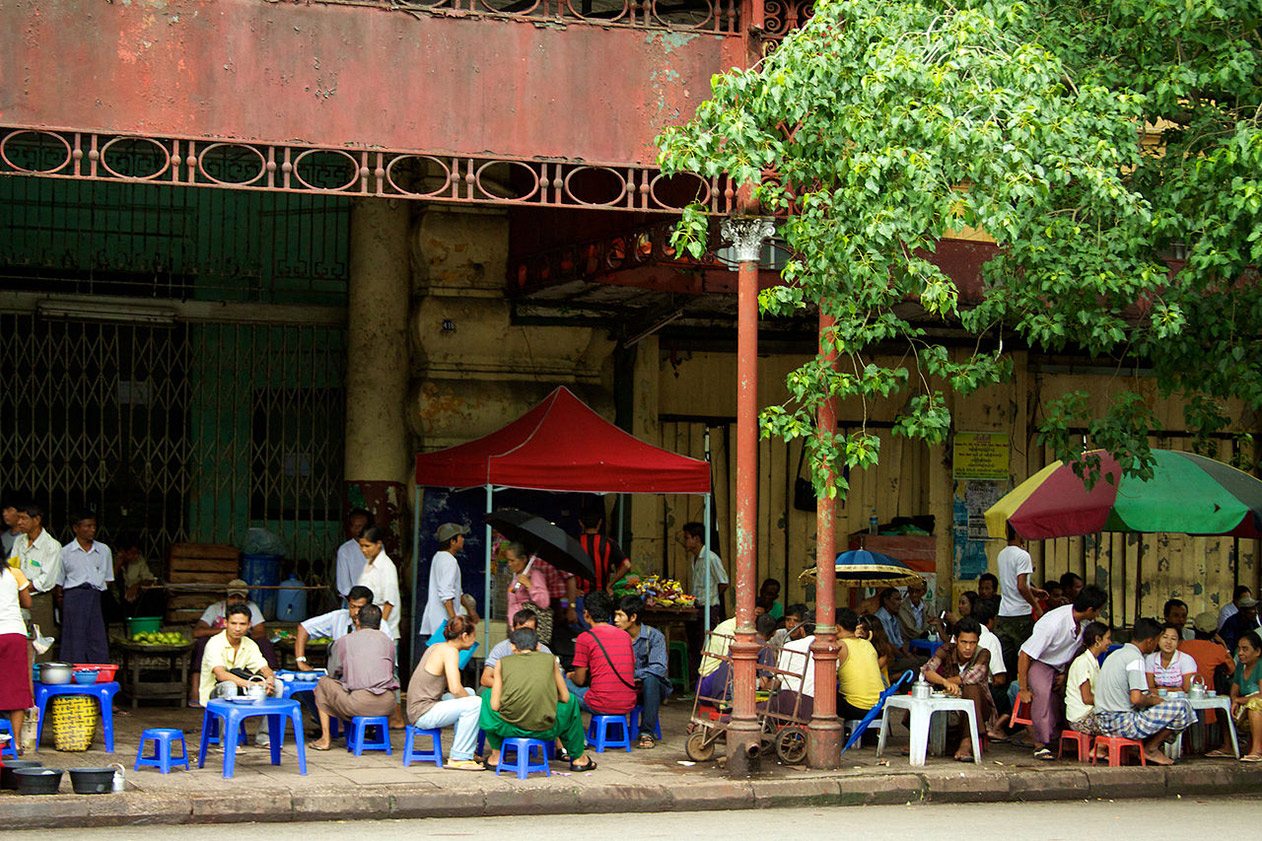 – Tea –
Tea drinking has long been a popular culture in Myanmar. Small tea shops with plastic furniture in vivid shades are ubiquitous across the city. Like old school cafes, they are favorite hang-outs for people to socialize or just chill out sipping tea. The modest shops in peaceful settings offer the country's all time favorite, black tea with sweetened condensed milk. Legend has it that tea growing was initiated by King Alaung Sithu (1113-1167 AD), in the northern part of what is now Shan State. Later when the country came under British rule, Myanmar grew tea on commercial scales for exports to Britain in much the same way as India did throughout the Colonial period.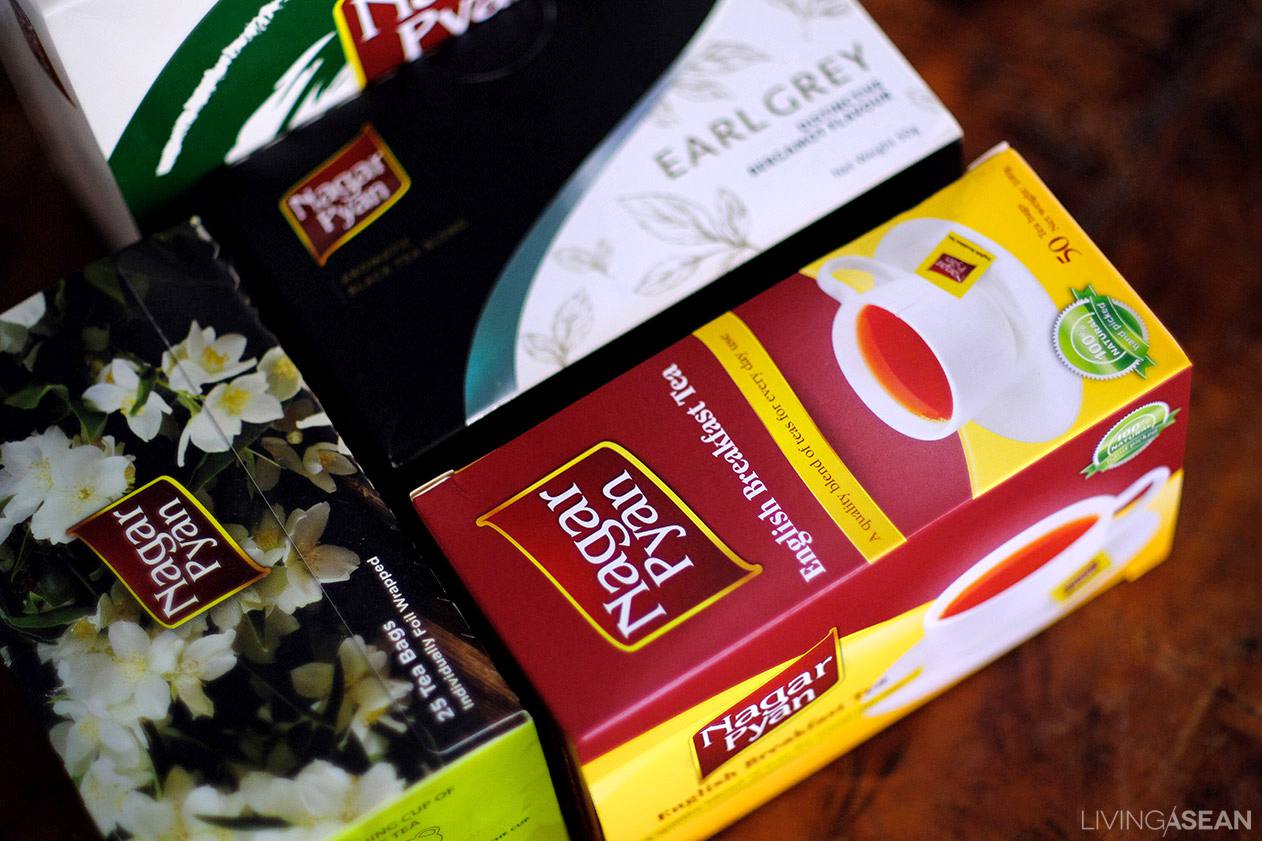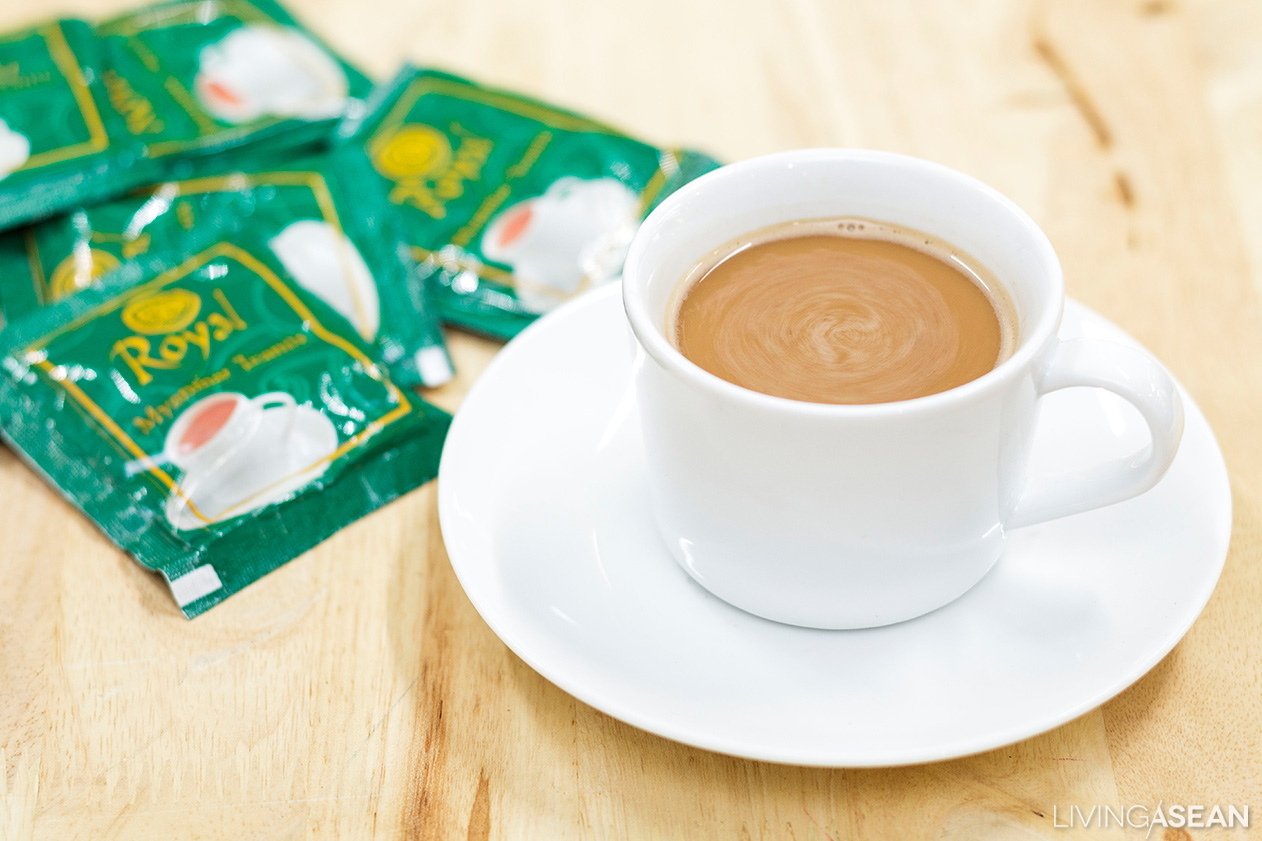 Nowadays the aromatic beverage made the traditional Myanmar way has become increasingly popular among foreign visitors. Many tourists take it home as a souvenir of their visits. For instant tea lovers, Myanmar tea comes in 3-in-1 pouches ready to be reconstituted into a cup of tea. For a premium tea experience, try tea leaves that come in sealed bags. There are many varieties to choose, from English Breakfast to Earl Grey to Jasmine to Green Tea. Two popular brands are Royal and Nagar Pyan.
---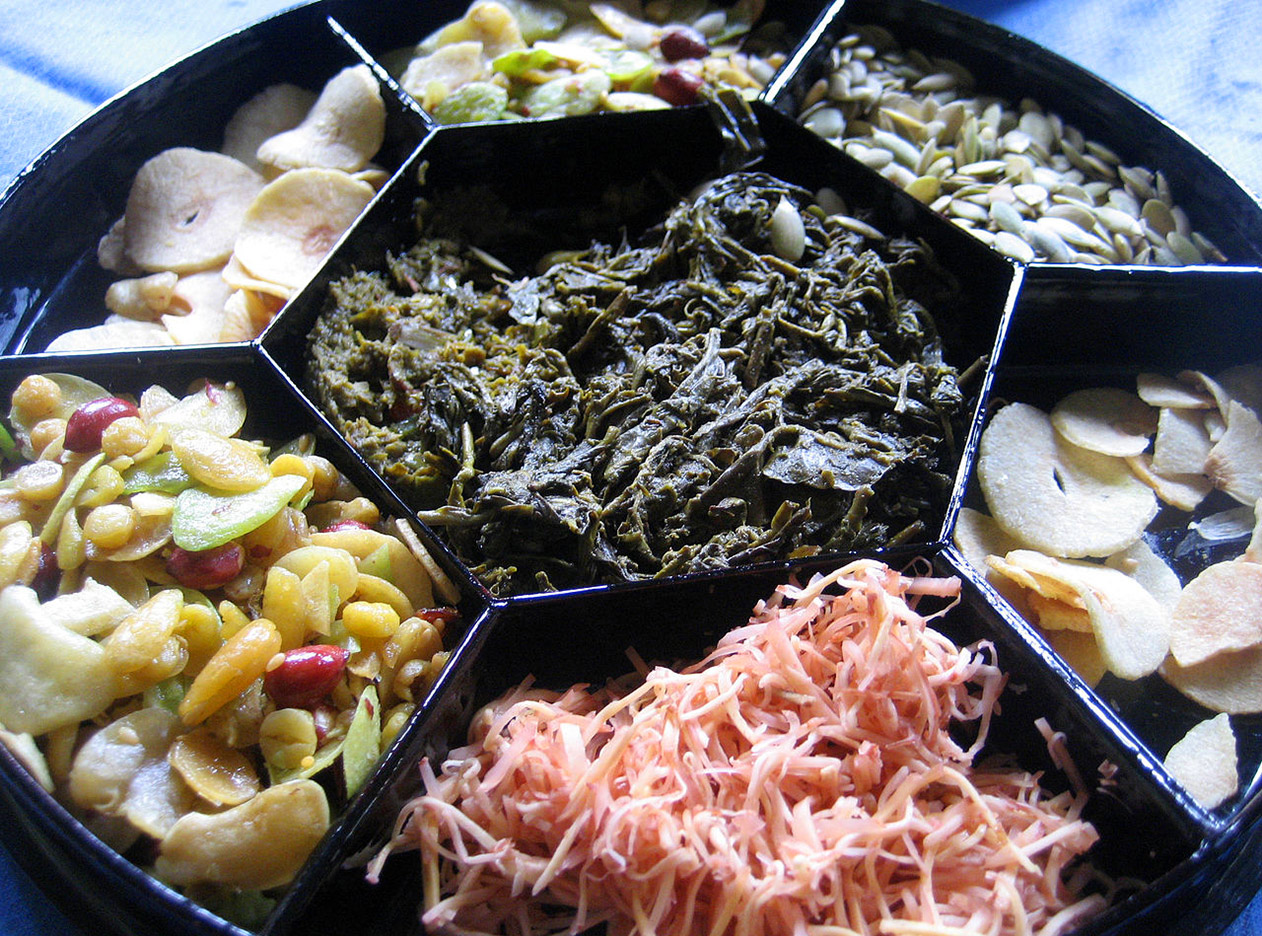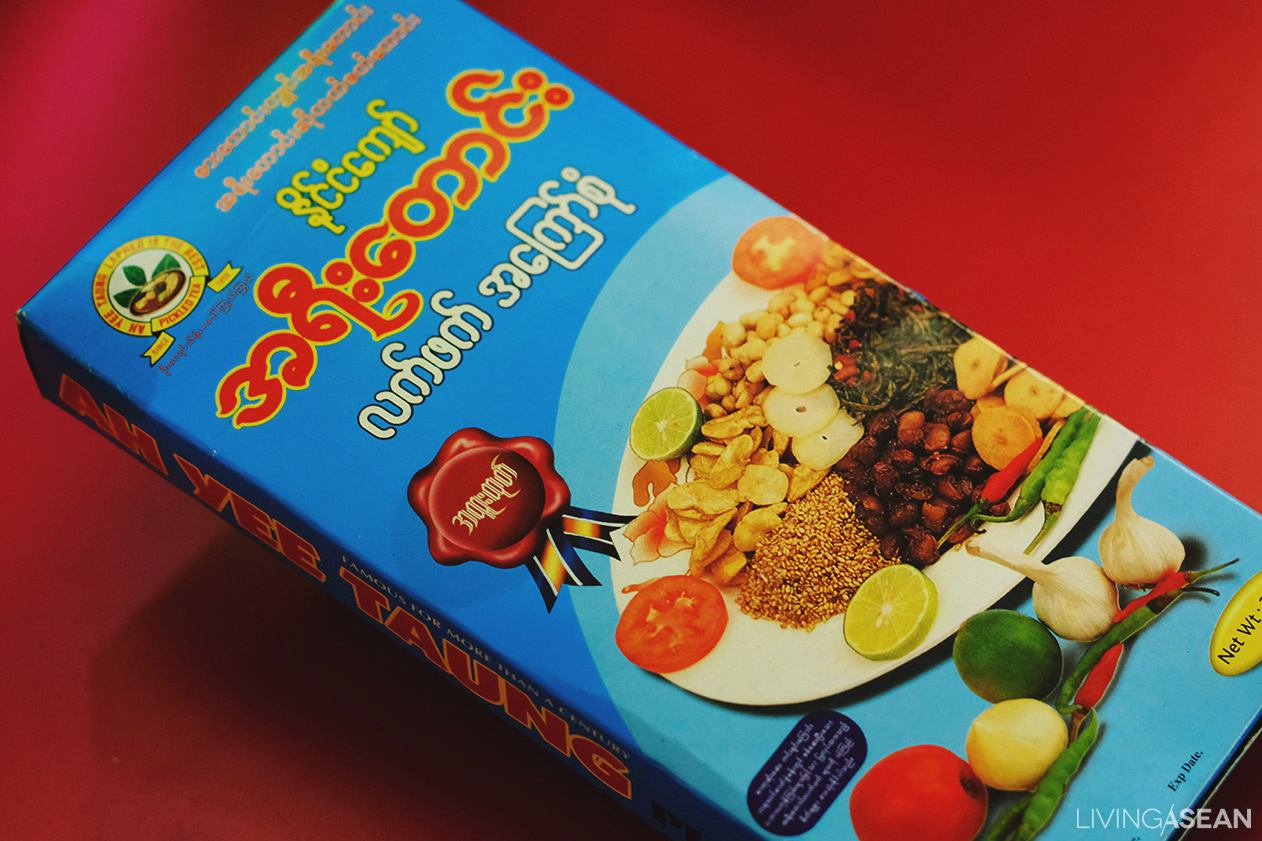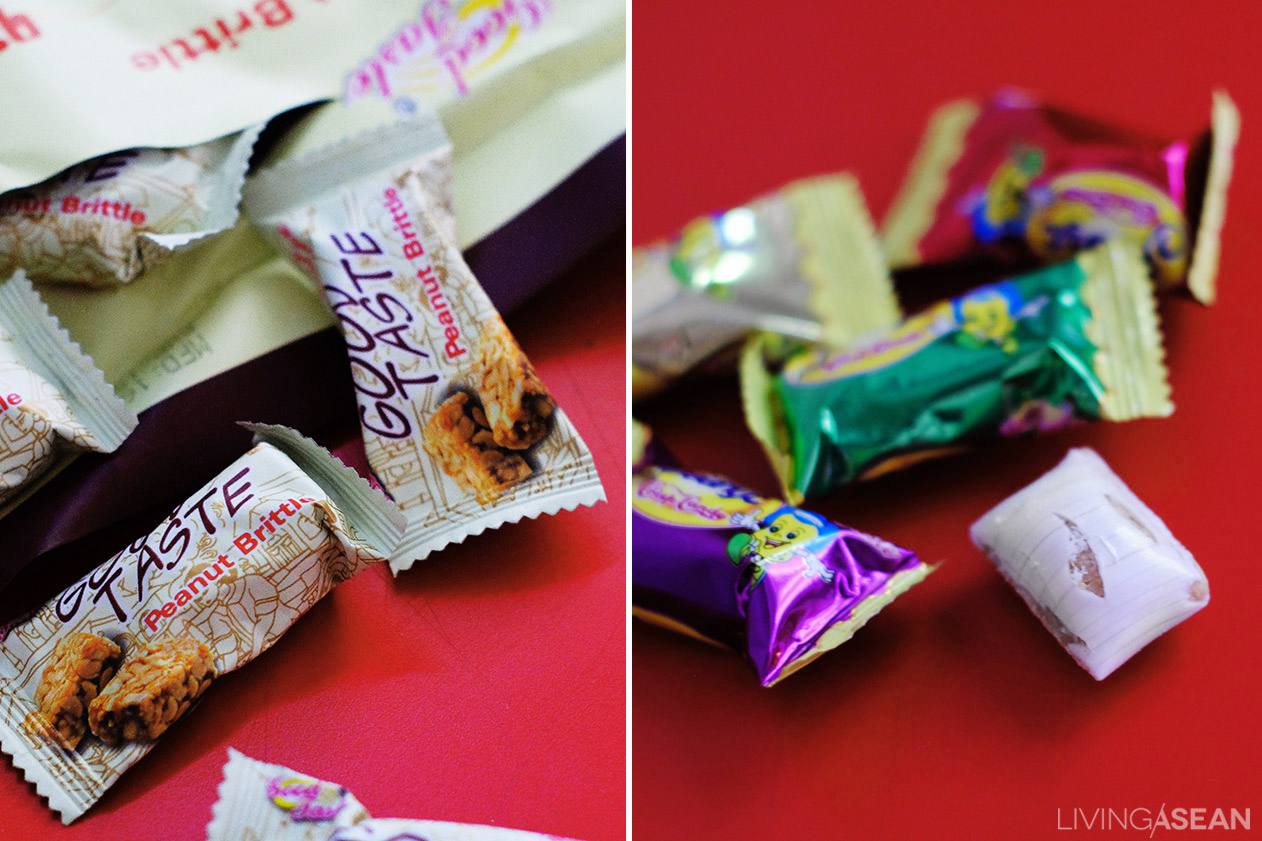 – Nuts –
Laphet is Burmese for fermented or pickled tea leaves. Popular among the citizens of Myanmar, it's a cold dish made of various mixtures of nuts and tea leaves. It started out as a condiment to a cup of tea, but eventually grew to become a salad recipe on its own. Various nuts are cooked in oil, mixed with fermented tea leaves, and seasoned with chilies and garlic. The export version of Laphet comes in boxes for tourists to take home as souvenirs. Whilst there, don't forget to try peanut energy bars, and the Myanmar Peanut Crisp Candy. The latter is similar to Toobtub peanut snacks of Thailand. The name refers to the sound of ingredients being pummeled in the making of the tasty snack.
---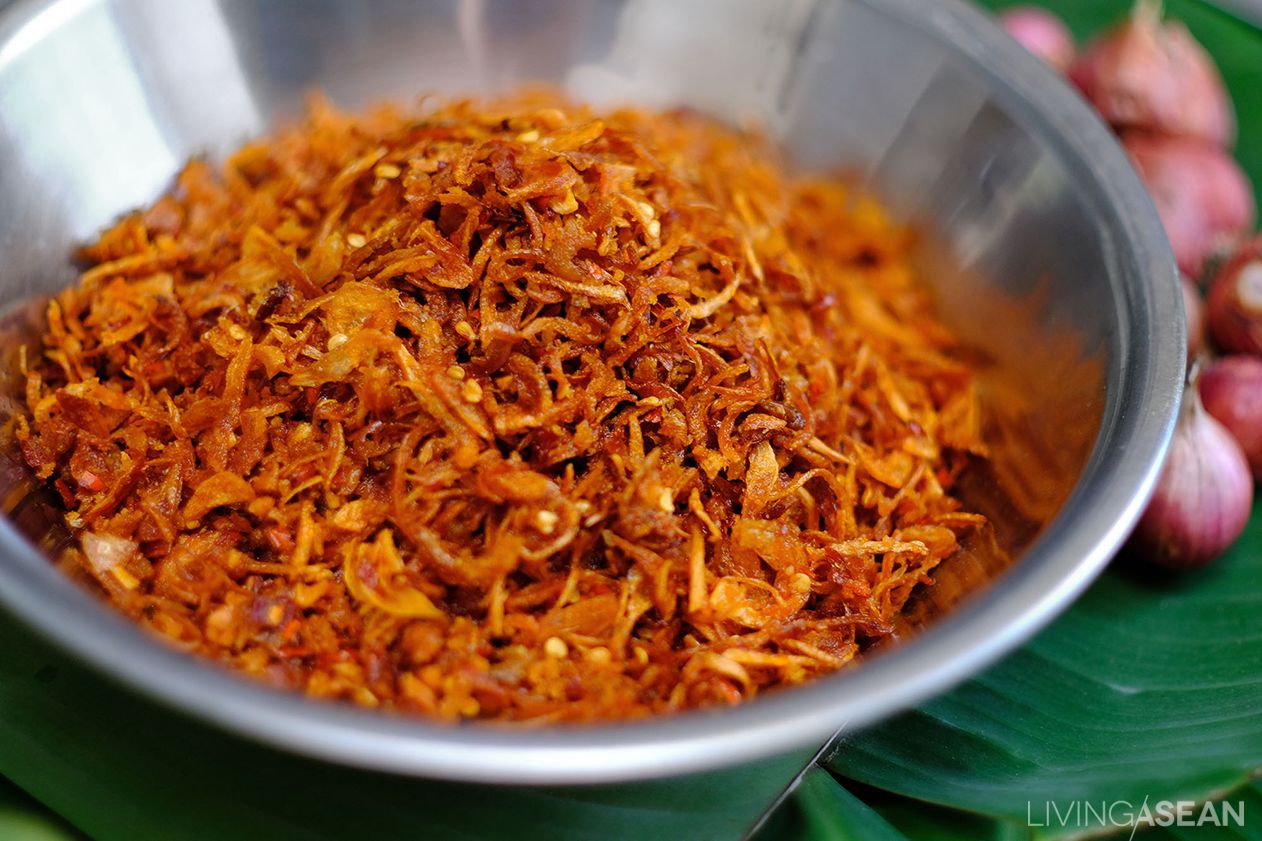 – Balachaung –
An accompaniment to hot steamy rice, the Myanmar Balachaung is made with fried shallots, garlic, ginger, shrimp and red chilies. Its tantalizing aroma comes from the fact that all the ingredients are fried crisp. It is set aside to cool down completely before being stored in airtight containers. Properly stored Balachaung keeps well for a fairly long period. It is easily transported and goes together well with Thai-style omelet that is cooked in a frying pan until firm. Versions of the crispy mouthwatering condiment are also made by many households around Mae Sot town on the Thailand-Myanmar border.
The above have been three favorites that we have discovered on this Myanmar trip. We trust that our friends across the ASEAN find the information useful, and that your next itinerary will include Laphet, tea products, and the delicious Myanmar Balachaung.