Transparency International (TI) has published its Corruption Perceptions Index (CPI) for 2016. Among the very clean, Denmark and New Zealand shared first place scoring 90, followed by Finland, Sweden, and Switzerland at 89, 88, and 86, respectively.
///ASEAN///
Eight out of ten ASEAN member countries fared miserably indicating endemic corruption in the public sector. Cambodia was the region's worst performer, while Myanmar, Laos, Vietnam, Thailand, the Philippines, Indonesia, and Malaysia each scored lower than 50 out of a hundred.
TI is a global civil society organization that has led the fight against corruption worldwide since 1996. It collaborates with 12 non-governmental institutions, including the World Economic Forum, the World Bank, and the Economist Intelligence Unit (EIU). High CPI scores reflect the general public's perceptions of transparency in government, while low scores indicate the tangible impact of corruption that a country is facing.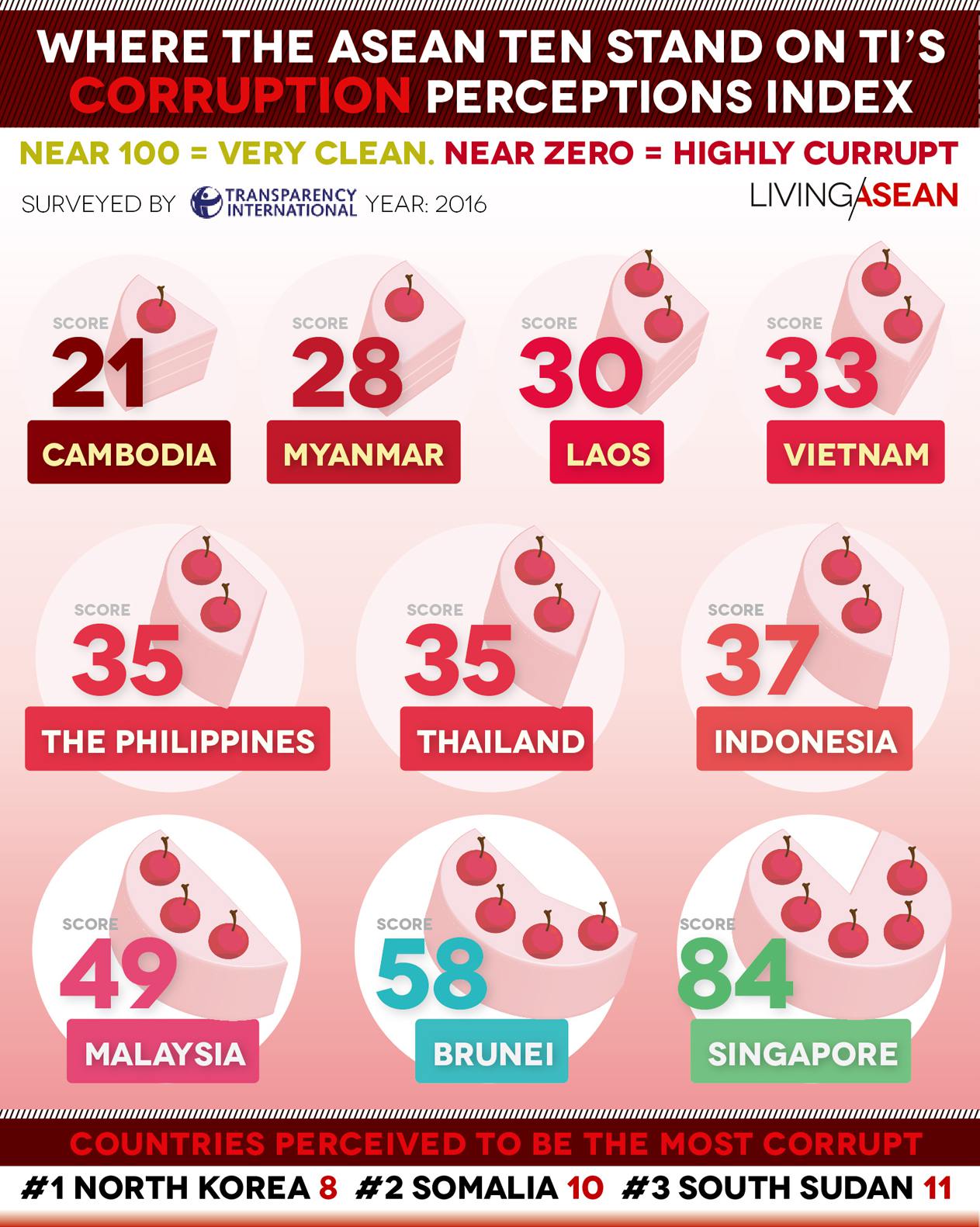 As for the ASEAN region, Singapore scored the highest at 84 ranking number 8 in the world. Brunei made it big above the midpoint at 58, while the remaining eight ASEAN members didn't make the cut. Malaysia almost made it scoring 49 on the Corruption Perceptions Index. Within the CLMV Group, Cambodia got the lowest score of 21, ranking number 156 out of 176 countries on the world chart.
Interestingly, Laos made an impressive 5-point gain to stand at 30 points, while Thailand's score went down big time by 3 points to stand at 35, the same score as that of the Philippines. At 35, the two countries rank number 101 on the world chart.
At the very bottom of the index were North Korea scoring a despicable 8 points, Somalia 10, and South Sudan 11, while Libya, Sudan, and Yemen each scored 14.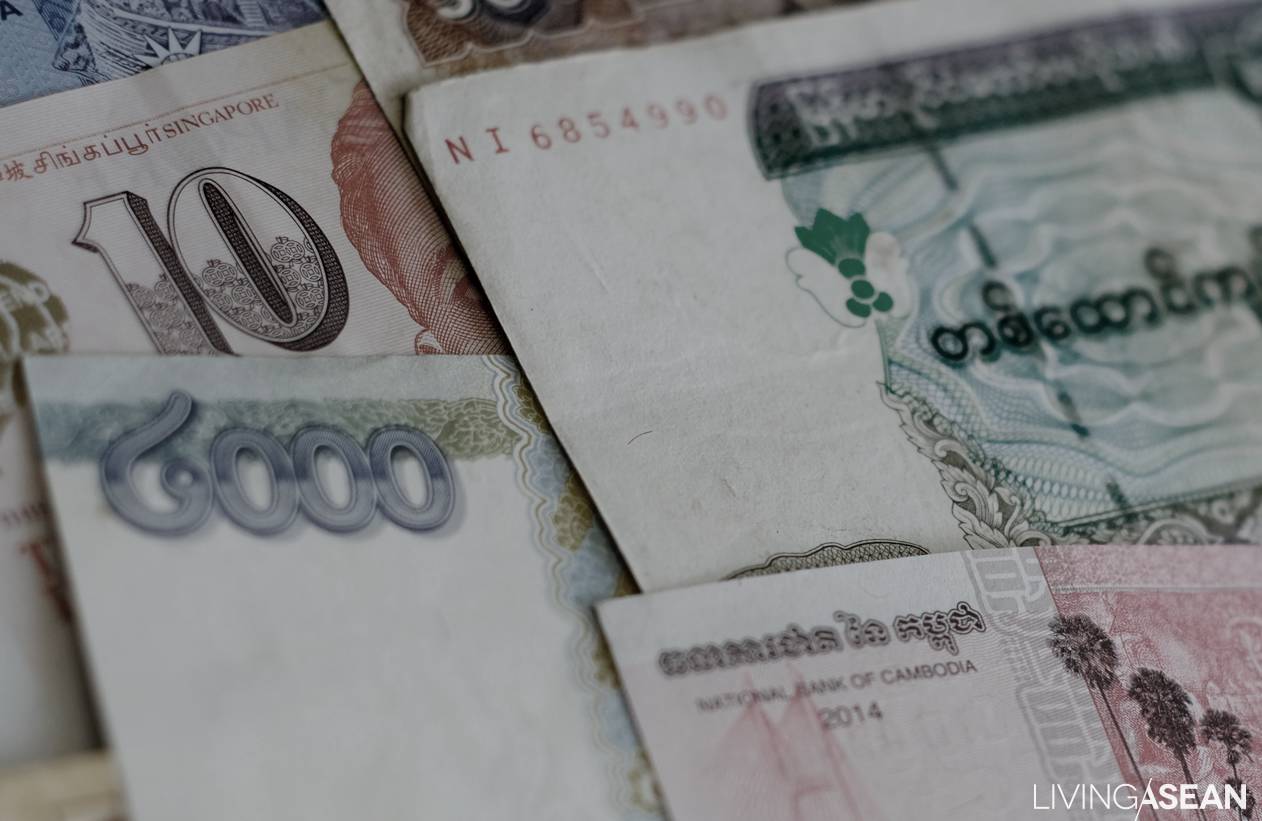 TI defines corruption as the abuse of public power for private benefits. Obtained by expert assessments and opinion surveys, high CPI scores reflect transparency in government spending while low scores indicate high levels of ill-gotten gains and the tangible impact of corruption that citizens are facing.
Link: https://en.wikipedia.org/wiki/Corruption_Perceptions_Index
https://www.transparency.org/news/feature/corruption_perceptions_index_2016
You may also like …