Nandha Hotel is a cycling hotel located in the heart of Bangkok, lodging where lovers of all things vintage can enjoy their holiday surrounded by eclectic décor.
/// Thailand ///
Story: Bundaree Deewong /// Photo: Sungwan Phratep /// Interior Designer: Bangkok Day Group by Kasisin Suwattanaphim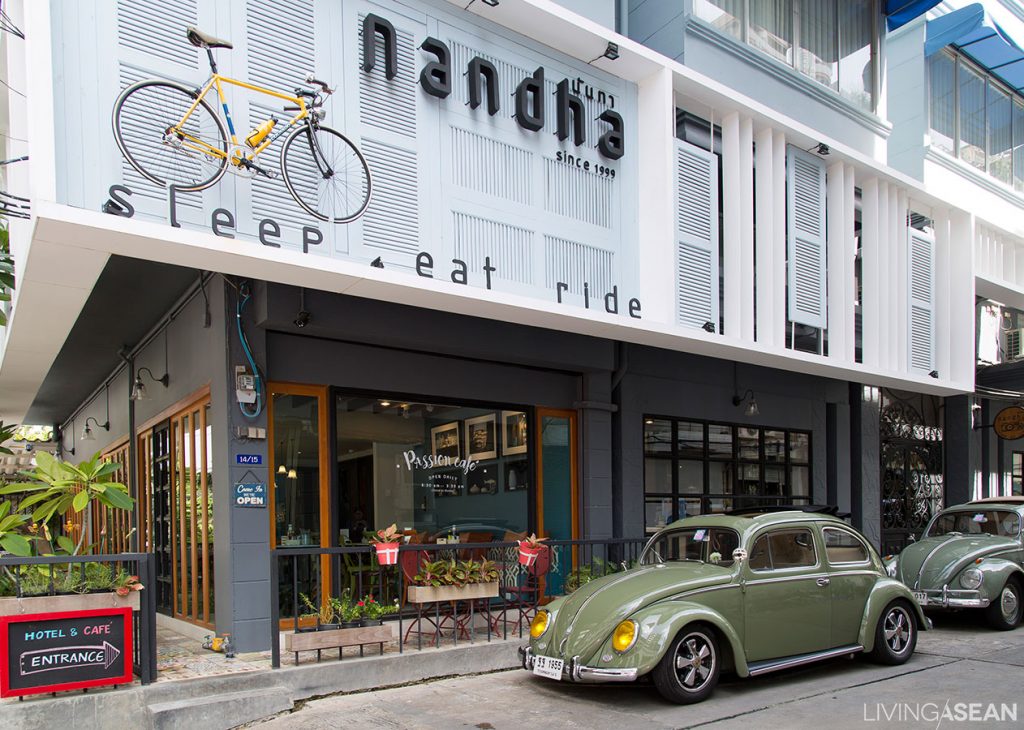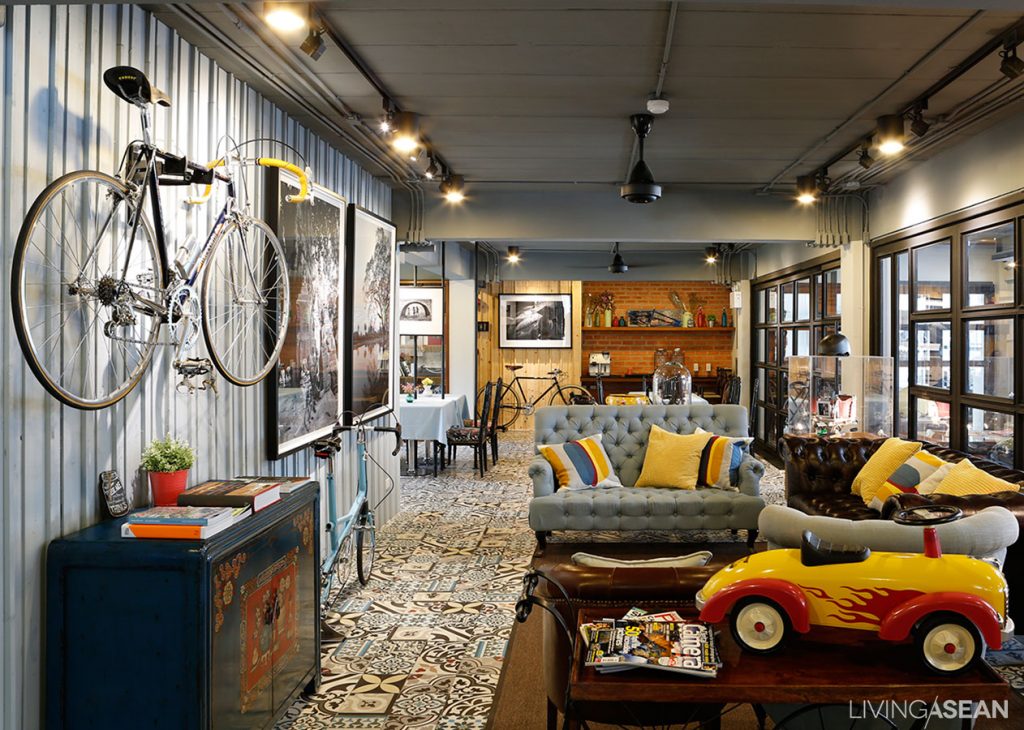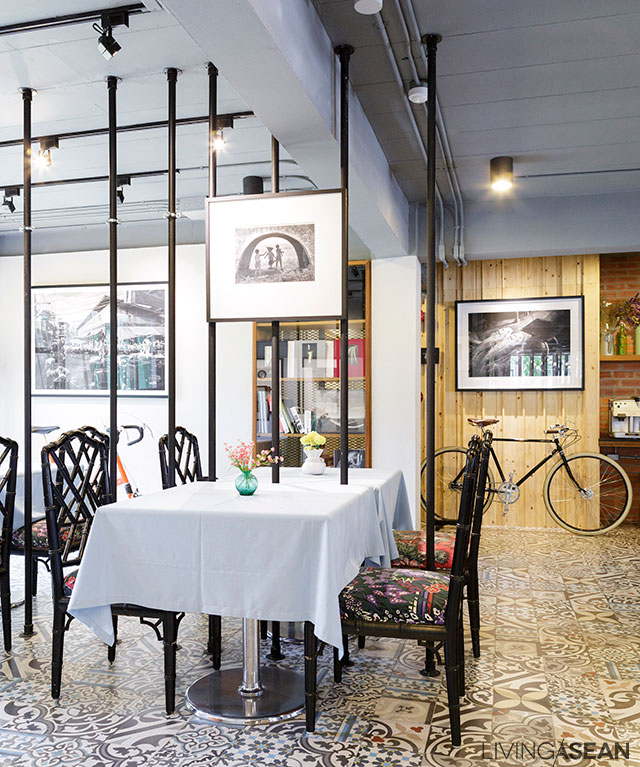 The Nandha is named after the mother of owners Anucha and Bheema Jotikabukkana. These two have strong passions for both cycling and photography, and with a designer's help, have expressed these favorite pastimes through the hotel's interior decoration.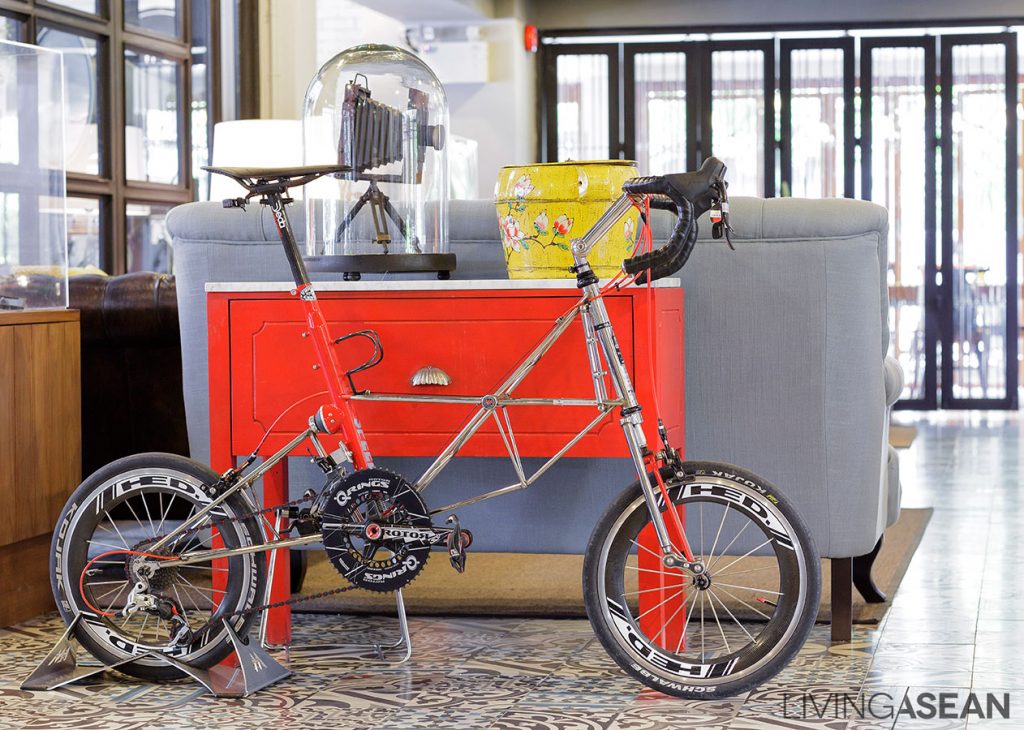 Kasisin Suwattanaphim, of Bangkok Day Group, is the designer responsible for this project. He came up with the catchphrase "Sleep-Eat-Ride," which became the hotel's main concept.
Above the storefront, the hotel façade features striking light blue wooden latticework with a yellow vintage bicycle hanging above its signature slogan. The latticework also acts to screen out harsh daylight. On the left corner is the loft-style Passion Café,in whose cozy, warm atmosphere guests imbibe coffee and other drinks.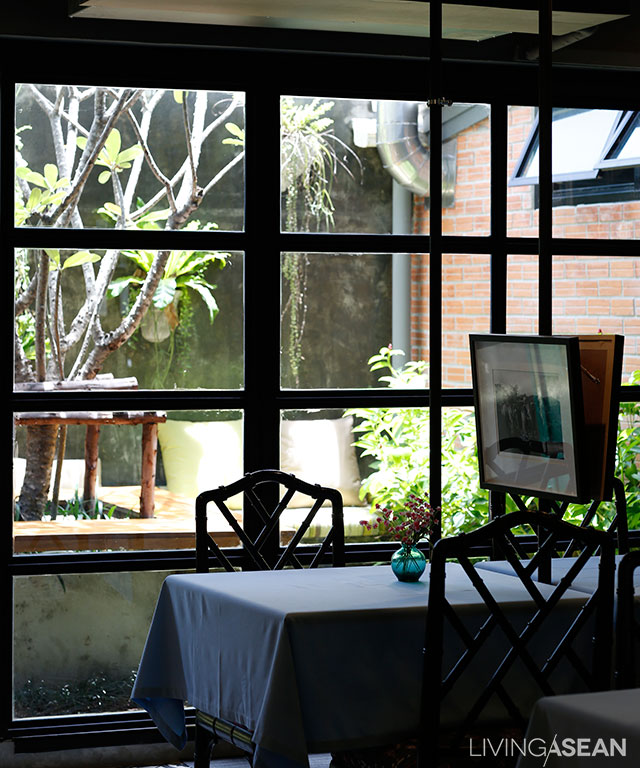 The lobby interior is decorated with old collectibles such as rare bicycles and vintage cameras, making it one of guests' favorite photo spots. The railing on the stairwell to the rooms is constructed of water piping.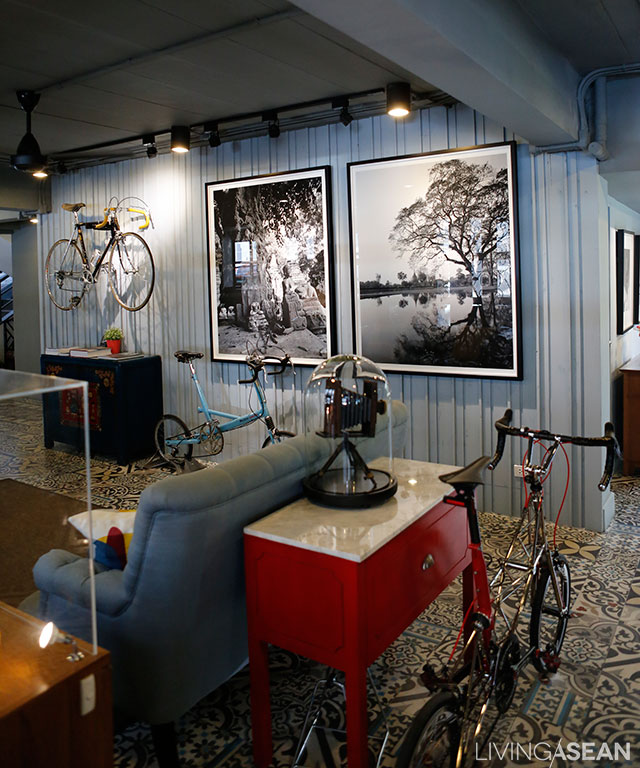 Each floor has its own decorative color assigned to it: pink, blue, green and so on. Room entrances play along with the hotel's concept, and each room even has its own bicycle bell with room number, for use in calling hotel staff for assistance.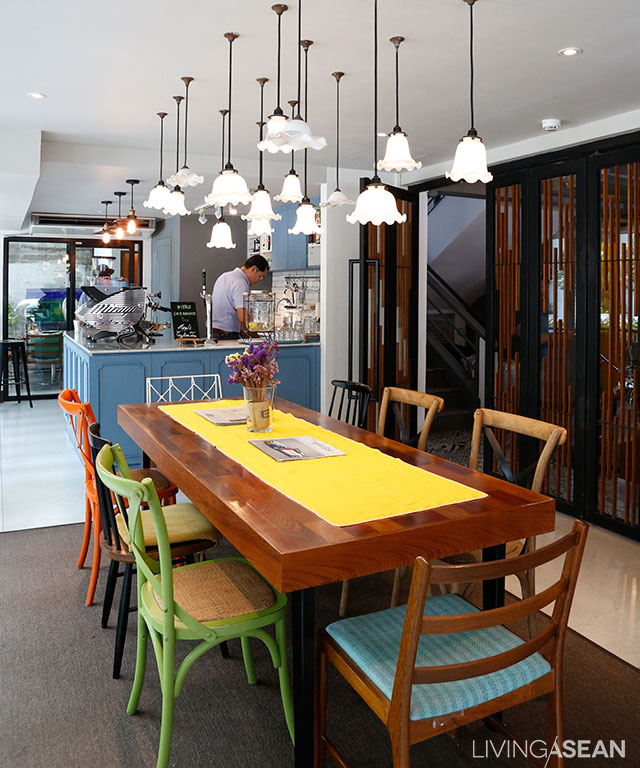 An in-room desk is adapted from a real bicycle. There are clothes hangers made from pedals. The secretive little gimmick-like details are part of what makes this place unique and special.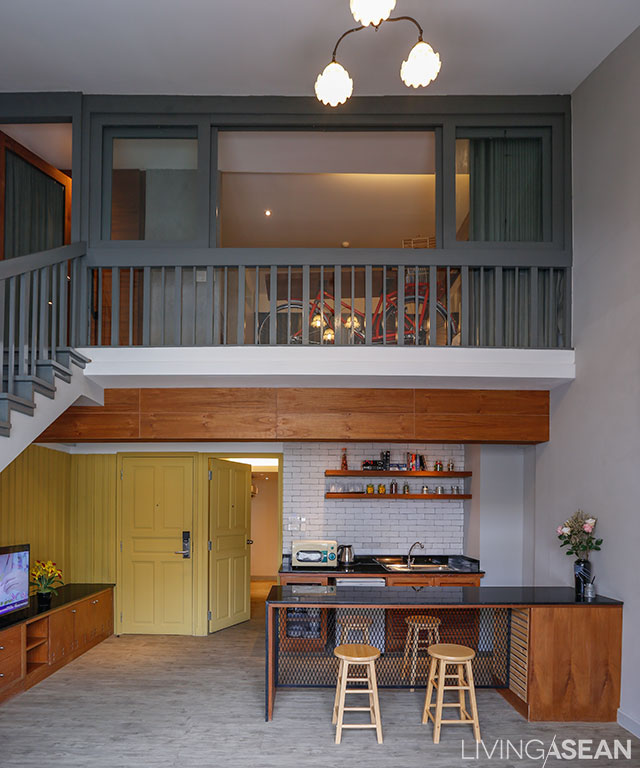 The hotel offers two types of room: vintage-style with a contemporary feel and classic-style, with a warm wood décor. Additionally, for groups there is a two-storey duplex suite with two bedrooms.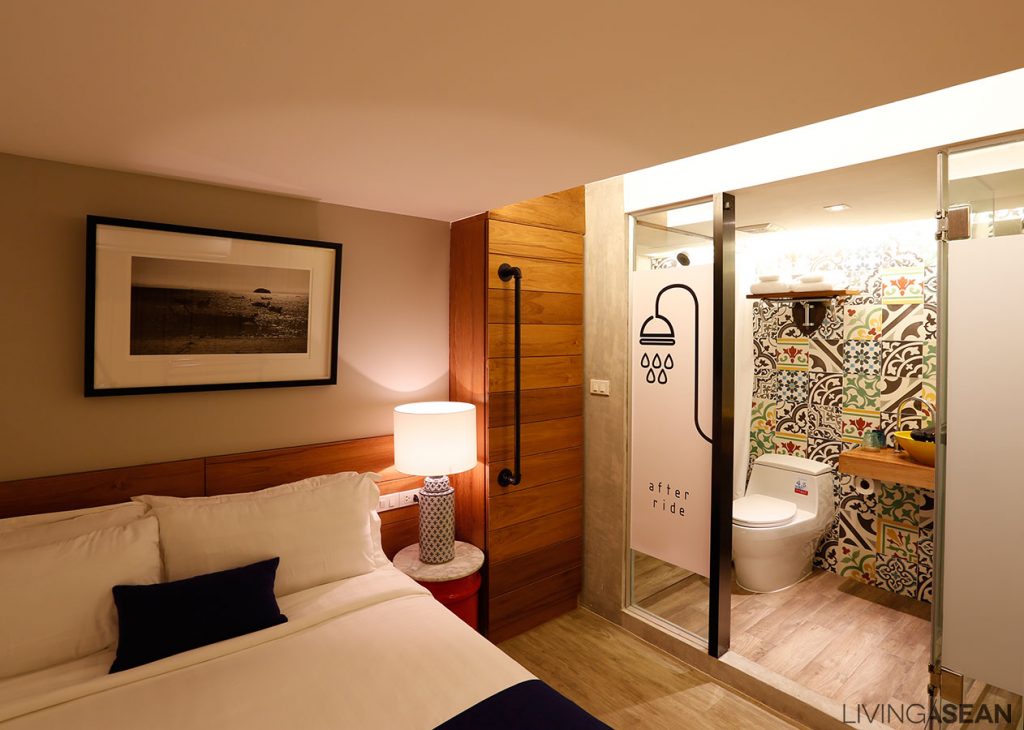 For those looking for a unique experience and heartwarming hospitality, or simply seeking a cycling hotel with a budget price, Nandha hotel not to be missed.