Choui Fong Plantation in Chiang Rai is a popular landmark for travelers. In 2016 its Tea Café was awarded a citation of excellence in the commercial and office building category by The Association of Siamese Architects under Royal Patronage (ASA).
/// Thailand ///
Story: Wuthikorn Suthiapa /// Photography: Sitthisak Namkham /// Designer: Idin Architects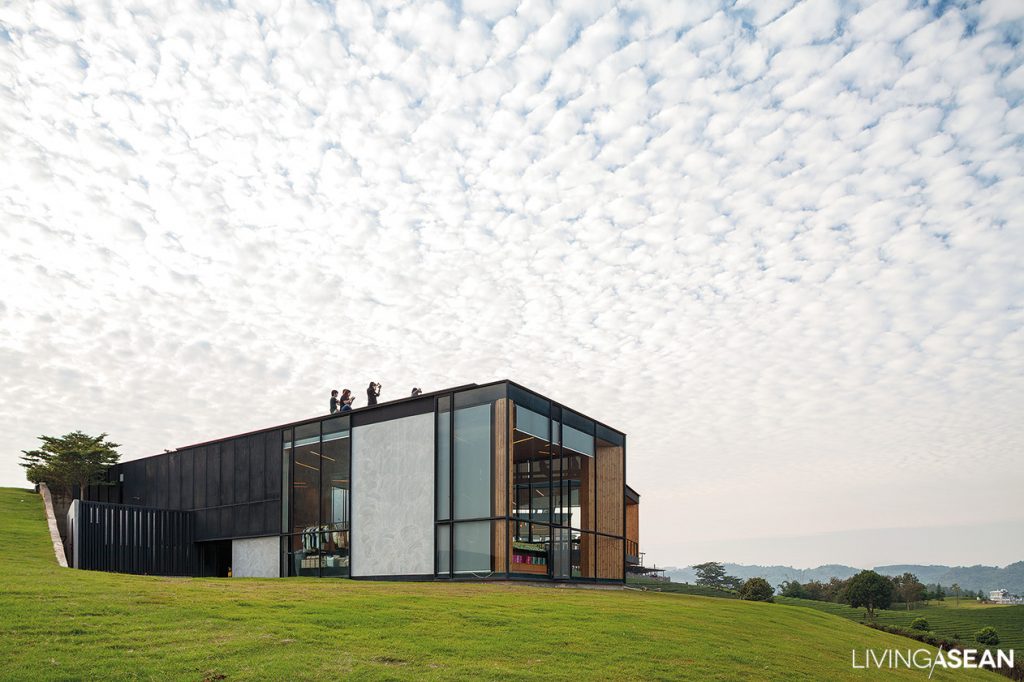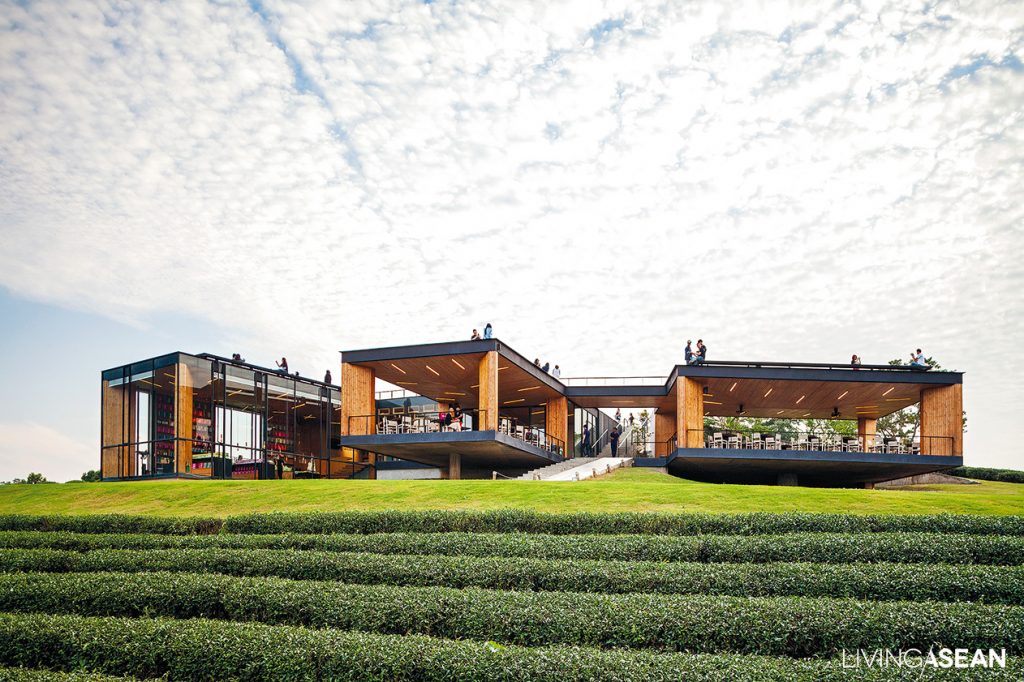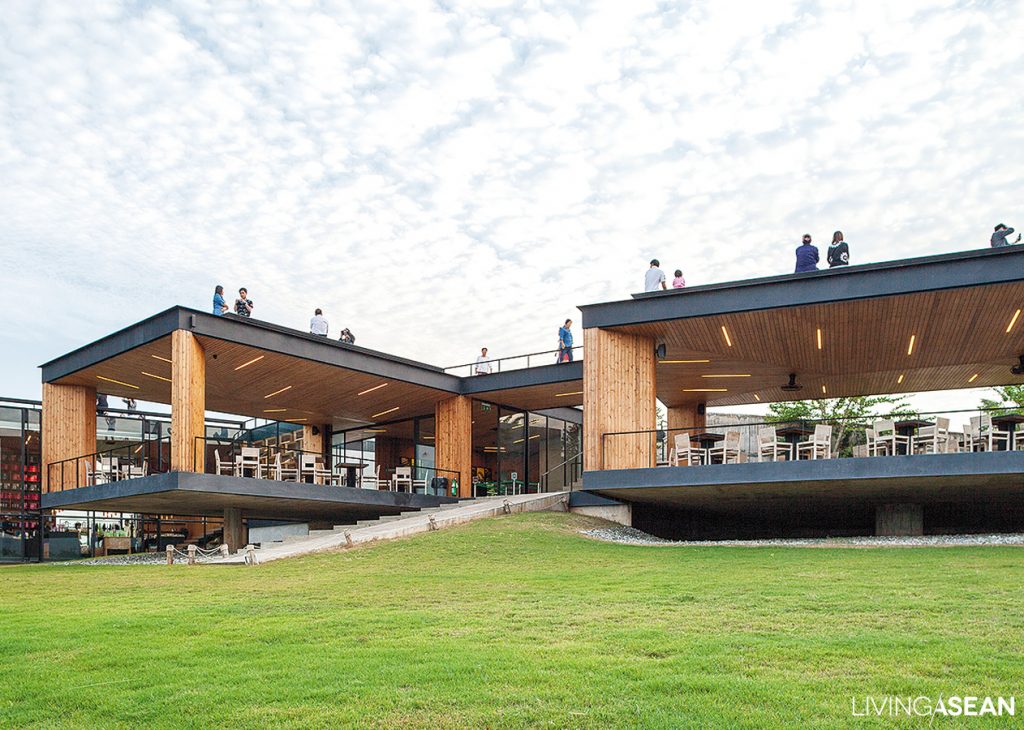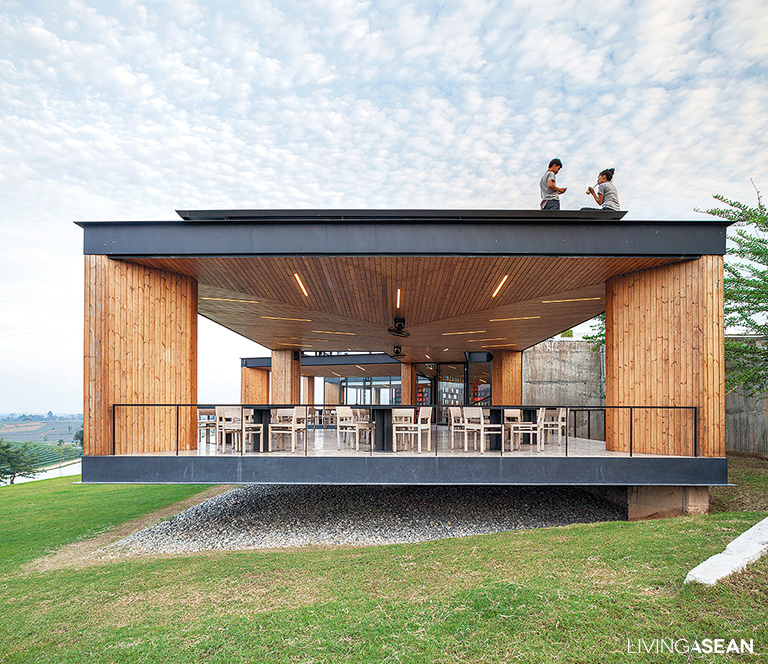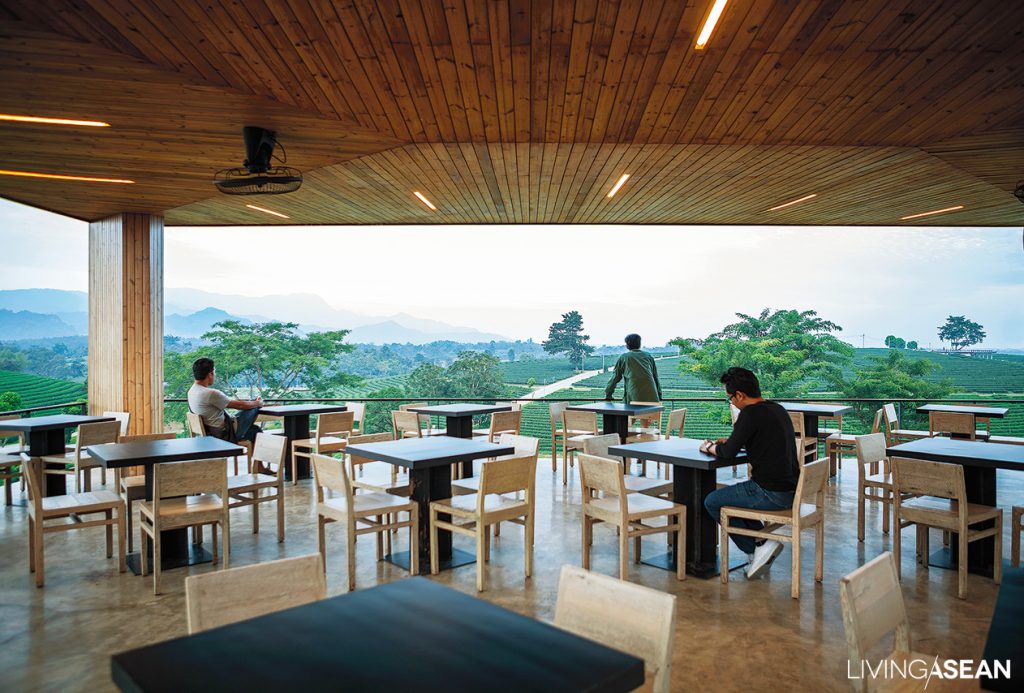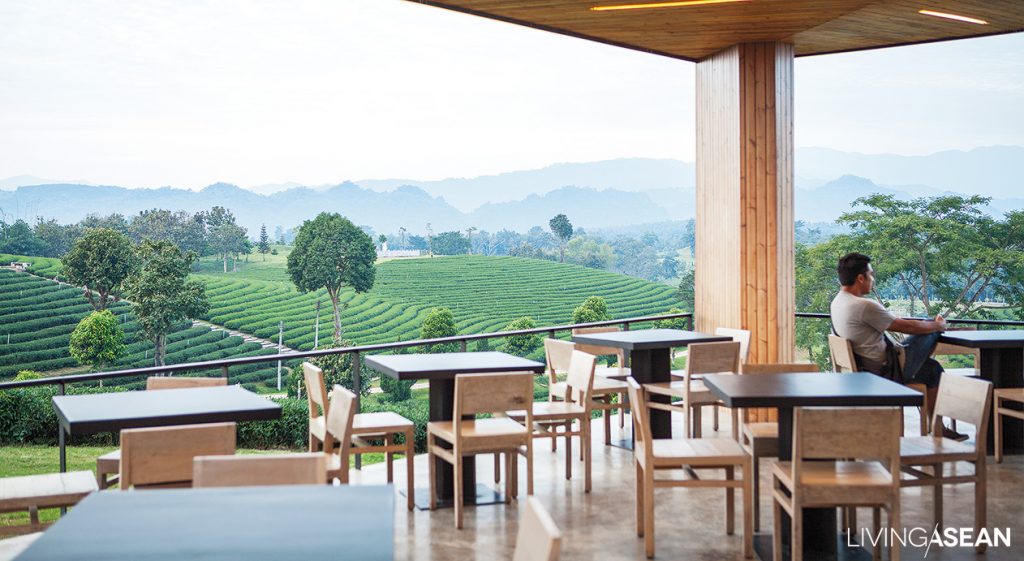 If you have the good fortune to visit Doi Mae Salong, Chiang Rai Province, source of Thailand's high-quality tea, you'll pass through Mae Chan District. This is home to the Choui Fong Plantation, an enormously popular local tourist landmark. Besides the beautiful tea field landscape spreading as far as the eye can see, you'll also find the truly chic Choui Fong Tea Café, in 2016 recipient of an architectural award from the Association of Siamese Architects.
The Choui Fong Plantation had been in tea leaf production long before its second-generation heir, Ping (Chanya Wanatsapithaksakul) made the improvements that put it on the agricultural tourism map, with a shop and stalls distributing many of his products and the café, which offers pastries and high-quality tea-based drinks. The delicious tastes and smells are enhanced by the setting: the ingenious architectural design of IDIN Architects which seems to spring right out of its gorgeous natural surroundings. The rectangular concrete structures, split into three interconnecting wings. are built into the hill at the highest point in the fields. Elegant by themselves, they are even more so in the context of nature. Visitors can walk around the hilltop roof and enjoy a 360-degree vista of tea fields, or look out from the lower deck while relaxing with tea and pastries, which can also be bought at the store.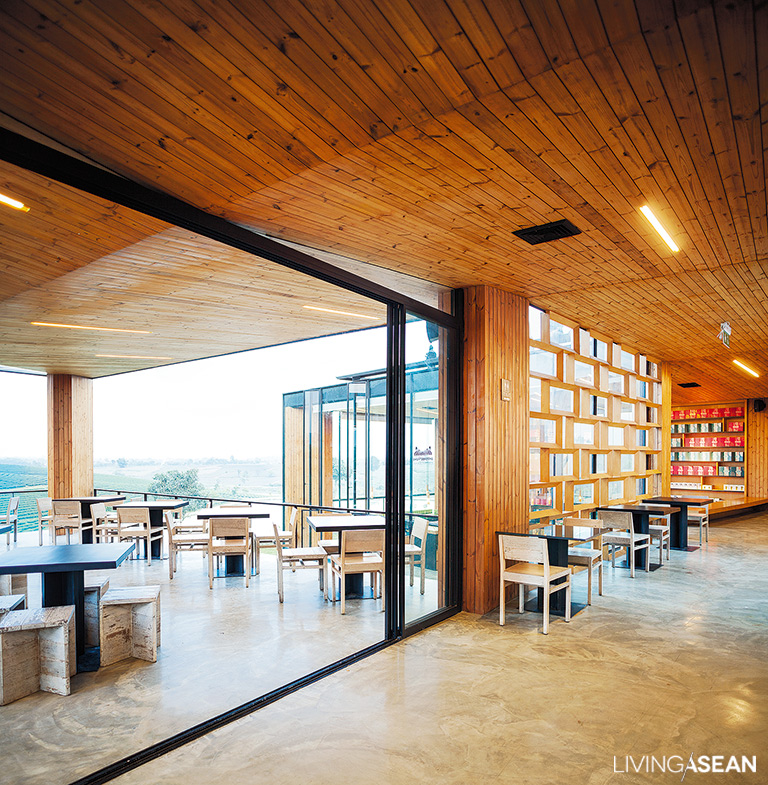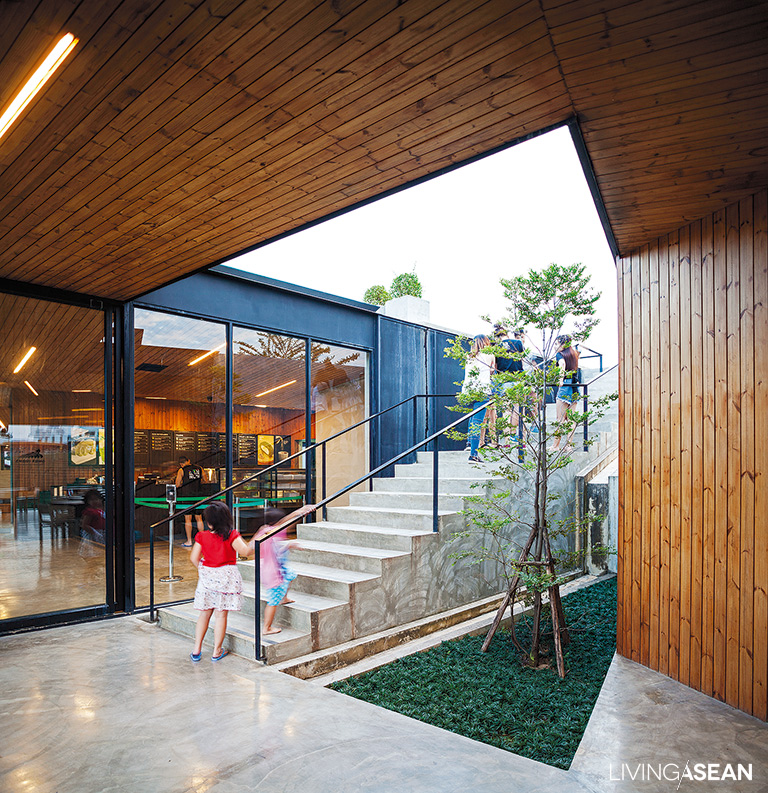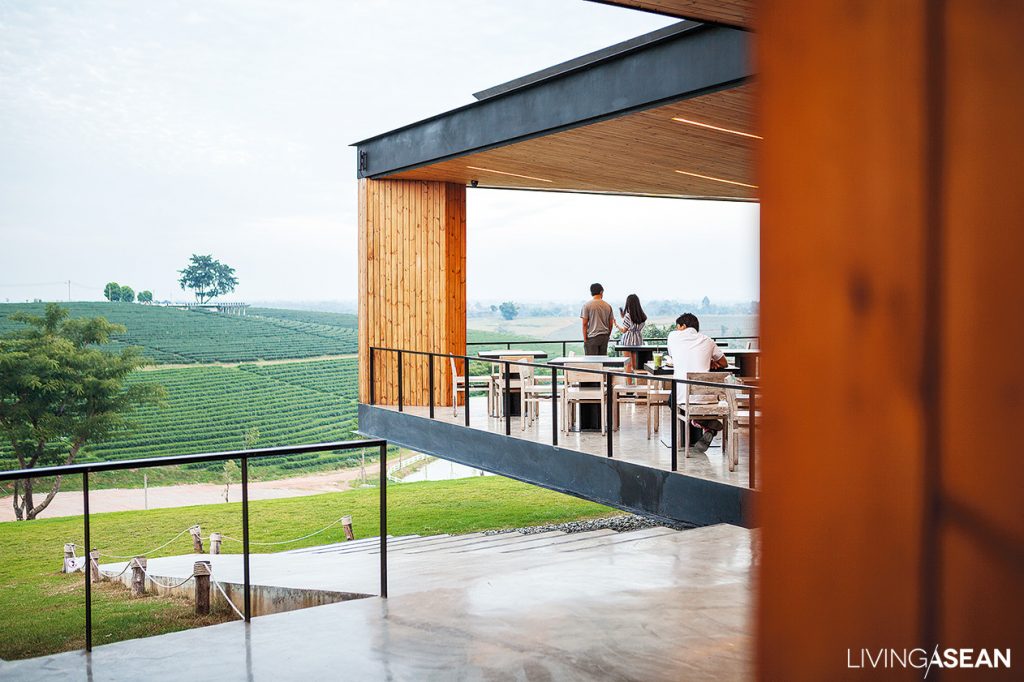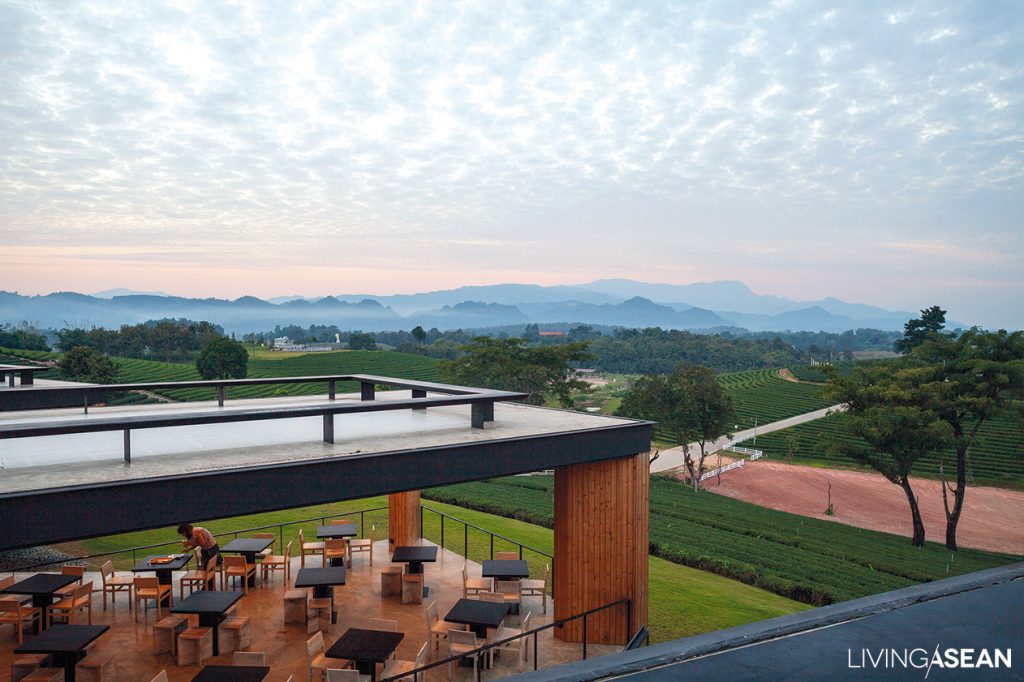 Tea aficionados love the simple décor: pine wood gives a serene look which goes well with the scents and tastes, and all the building materials – steel, concrete, wood – retain their natural textures, bringing to bear the tea-drinking cultural values of honesty and simplicity, attracting both experts and amateurs into the tea world in all its depth.
Sipping tea here is much more than just experiencing delicious tastes, it's experiencing the joys of life itself.
Link : http://www.idinarchitects.com/