The New PAM Centre just has opened in Bangsar, Kuala Lumper. The design incorporated the use of a narrow tract of land and provides a unique ventilation system as a climate solution. The striking black aluminum façade of this building has made the new architecture icon in Malaysia.
/// Malaysia /// 
Story : Samutcha Viraporn /// Photos : Sitthisak Namkham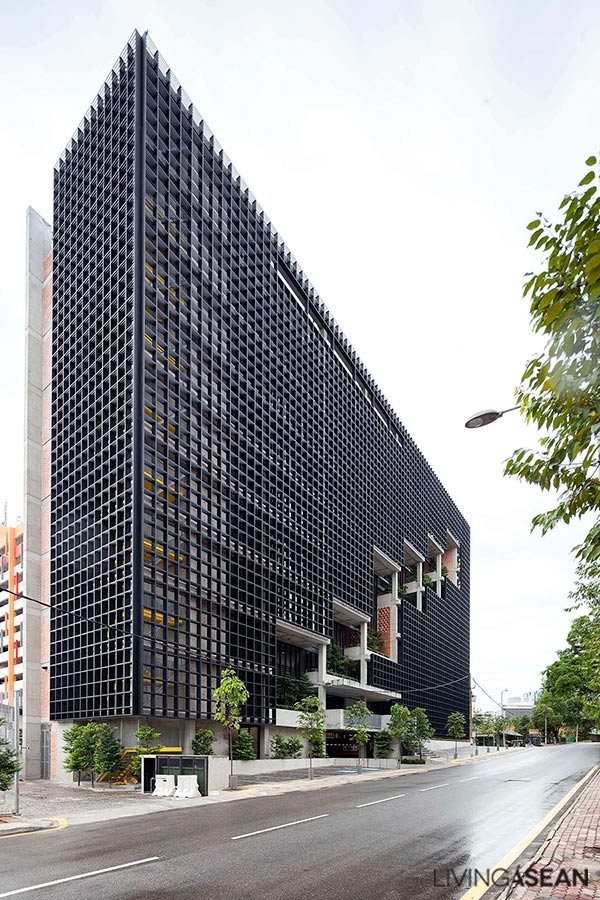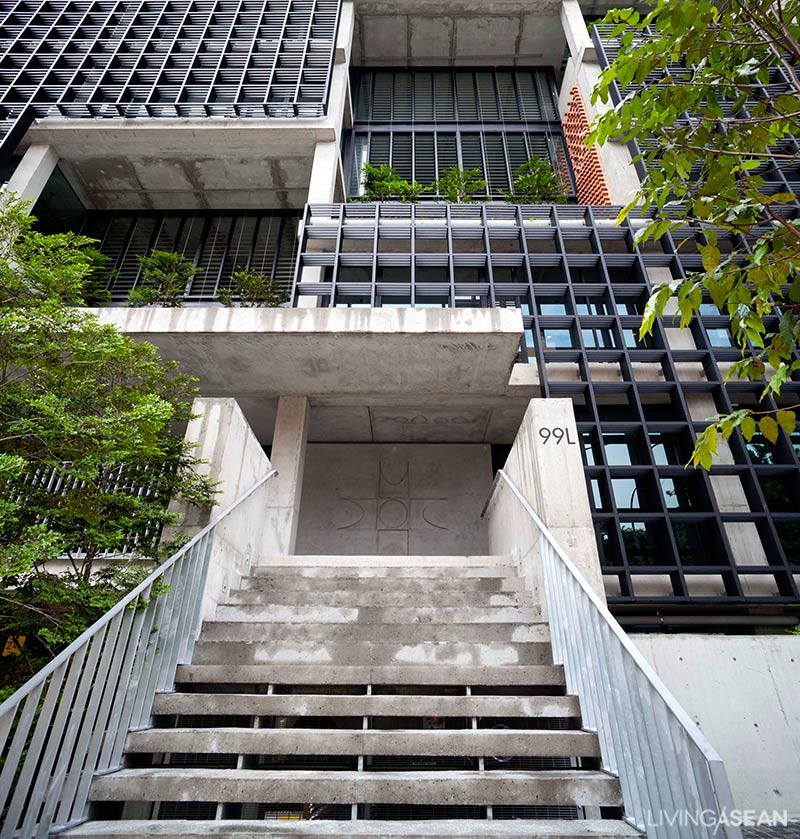 Malaysian Institute of Architects or also known as Pertubuhan Akitek Malaysia (PAM) held the competition to build the new PAM centre in 2012. The winner, HMA & Associates came up with the ultimate solutions in designing this unique space. The 10-story building features black aluminum screening, concrete slabs and blocks, brick walls, steel staircases, exposed pipes, and green spaces inside the building to balance the space.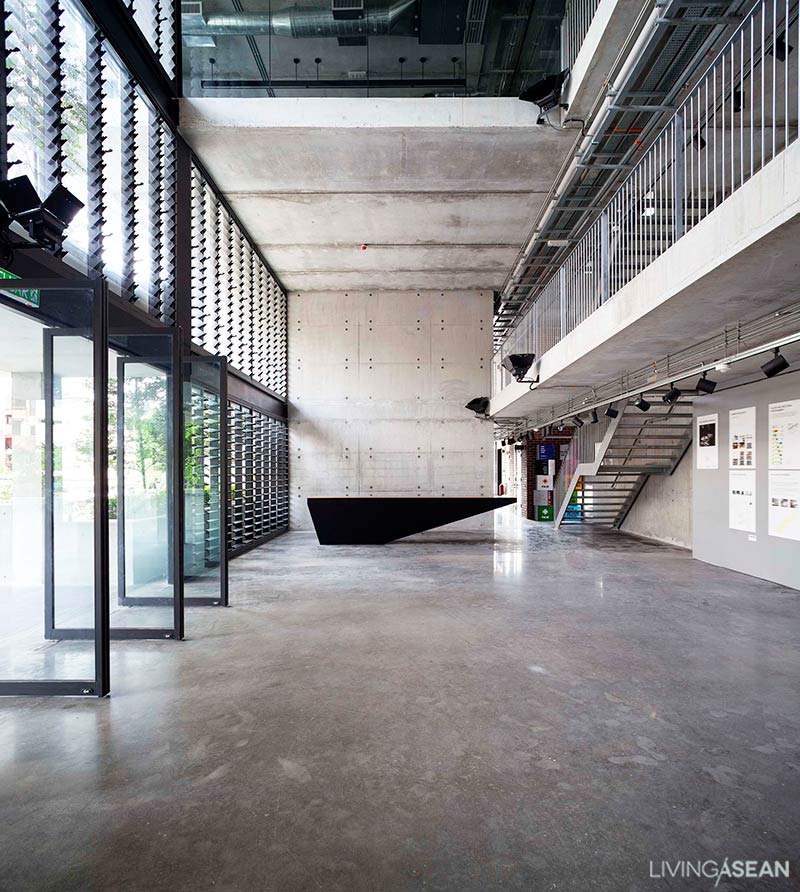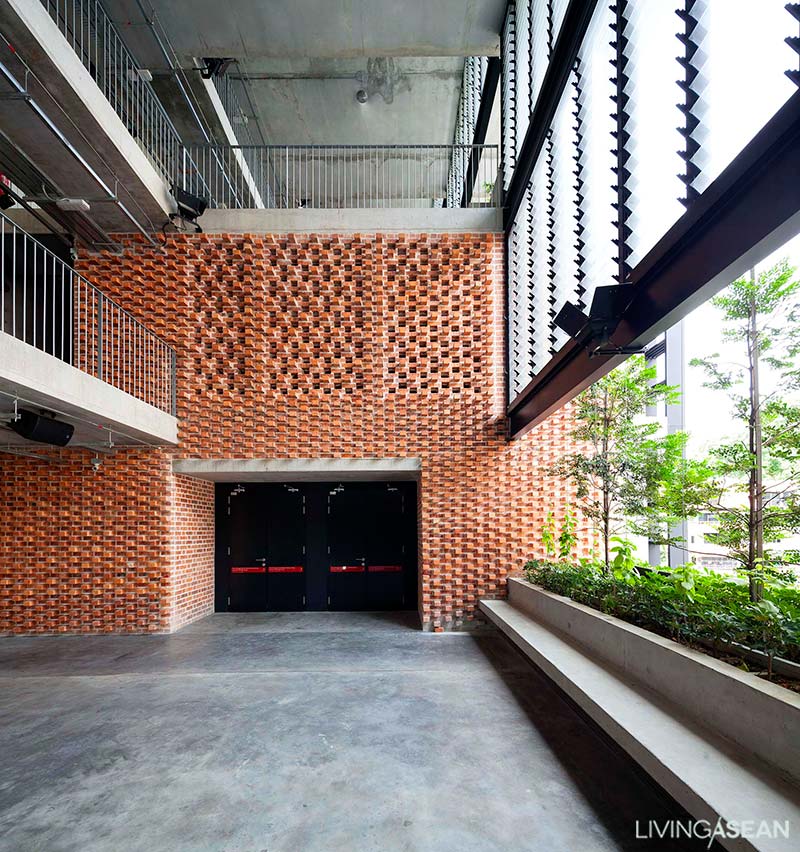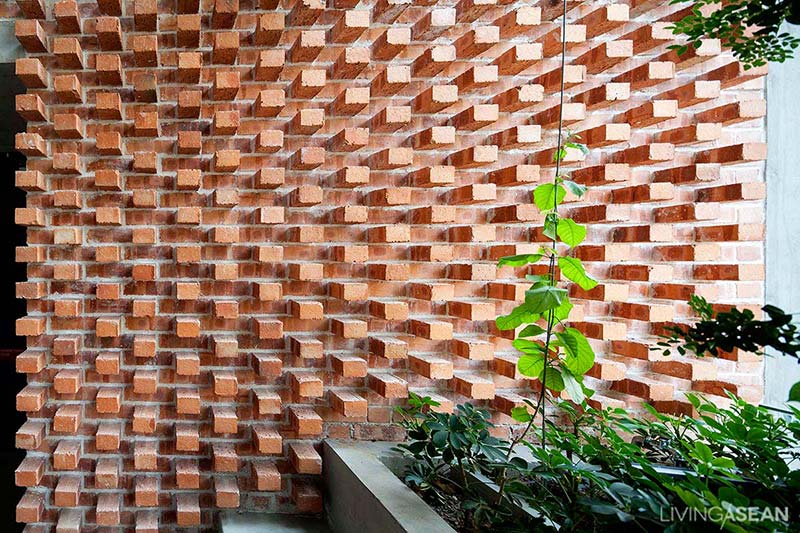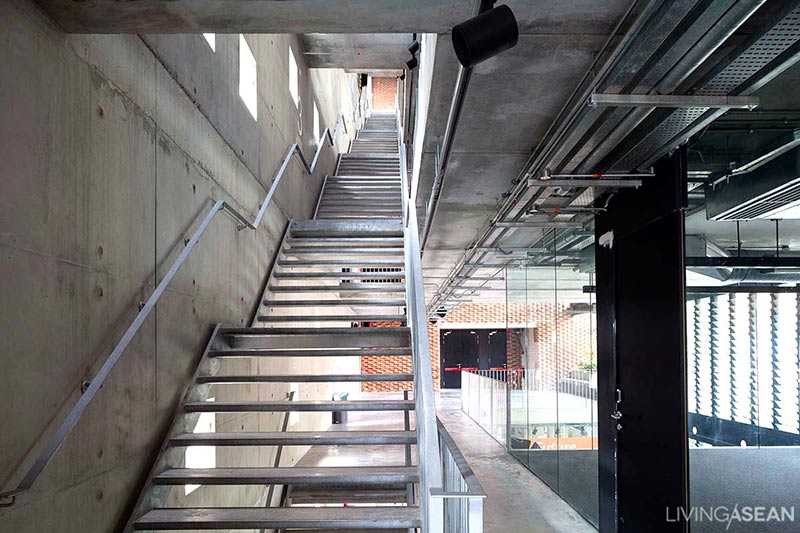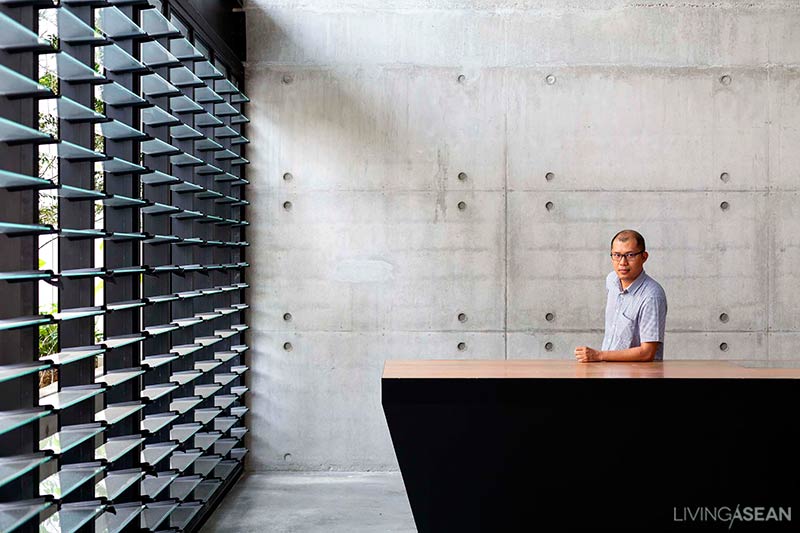 "It is a linear site, very narrow. Actually the size is suitable for a bungalow. The concept is how to bring external space into the building. You can see the green spaces in many areas as staircases design. Because of the limited size, we didn't have the external Space needed." Mohd Heikal bin Hasan of HMA & Associates explains.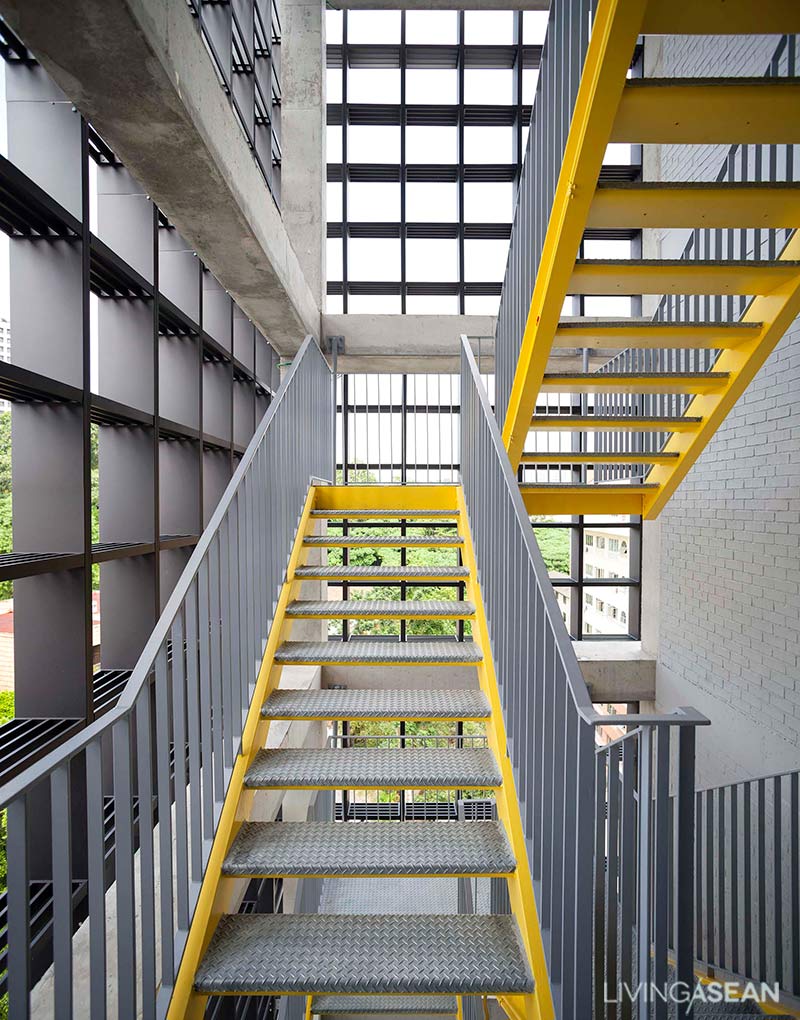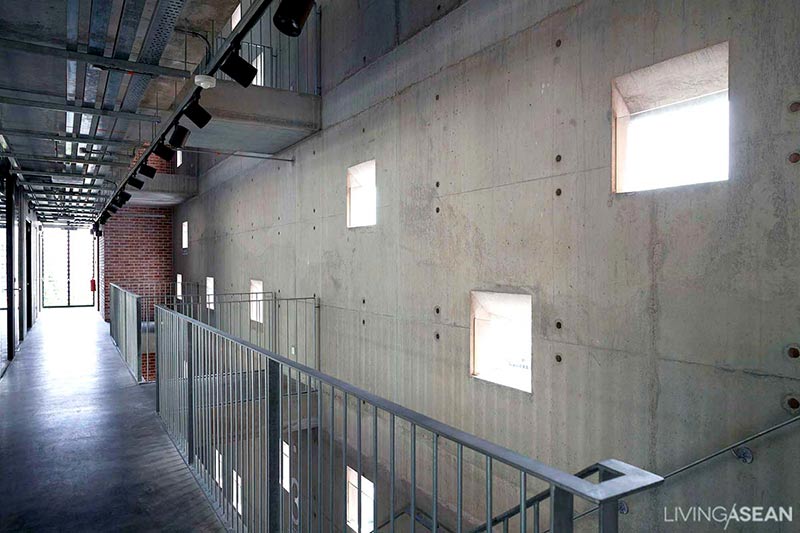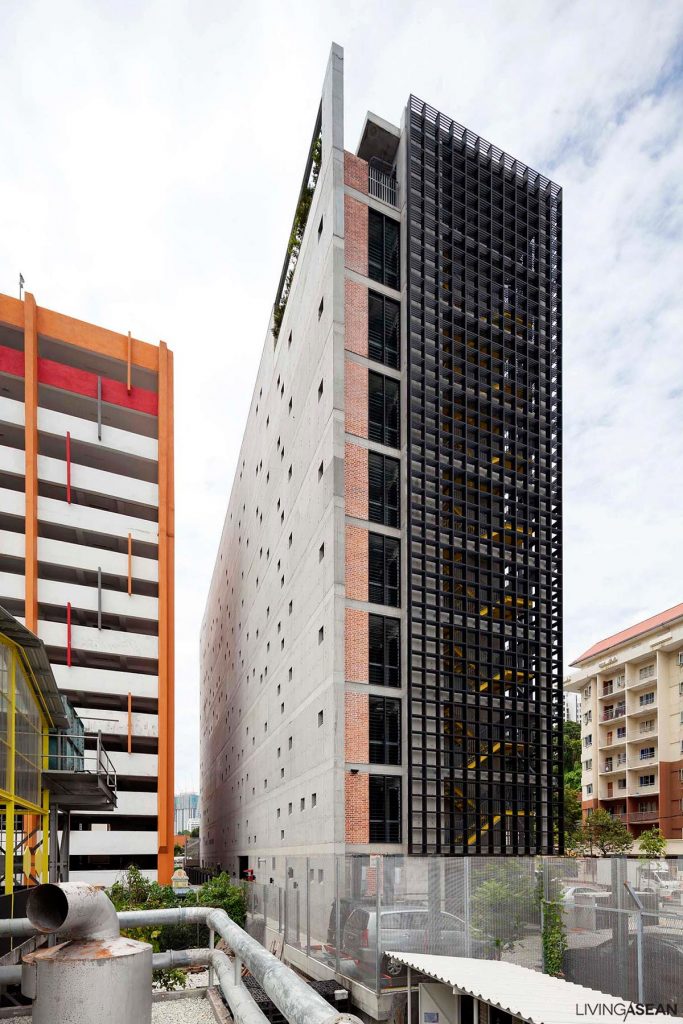 This type of architectural designcontains 4 main elements
The Space Between, This void merges necessity, functionality, and aesthetic beauty into a remarkable facade.
The Stairs, The vertical staircases create excellent ventilation from one floor to throughout the structure.
The Plane, Also known as the shields blocks neighboring bulky design with eye-straining color scheme.
The Screen, A breathable skin that helps to protect the building from the sunlight from the west.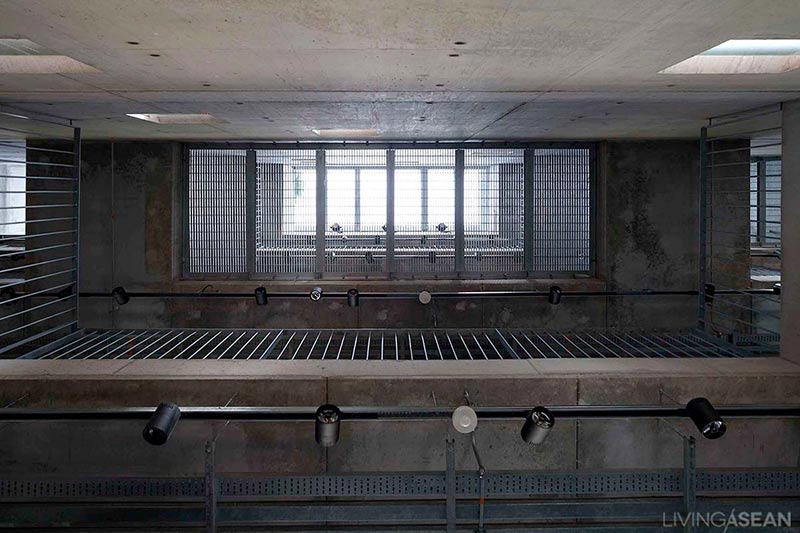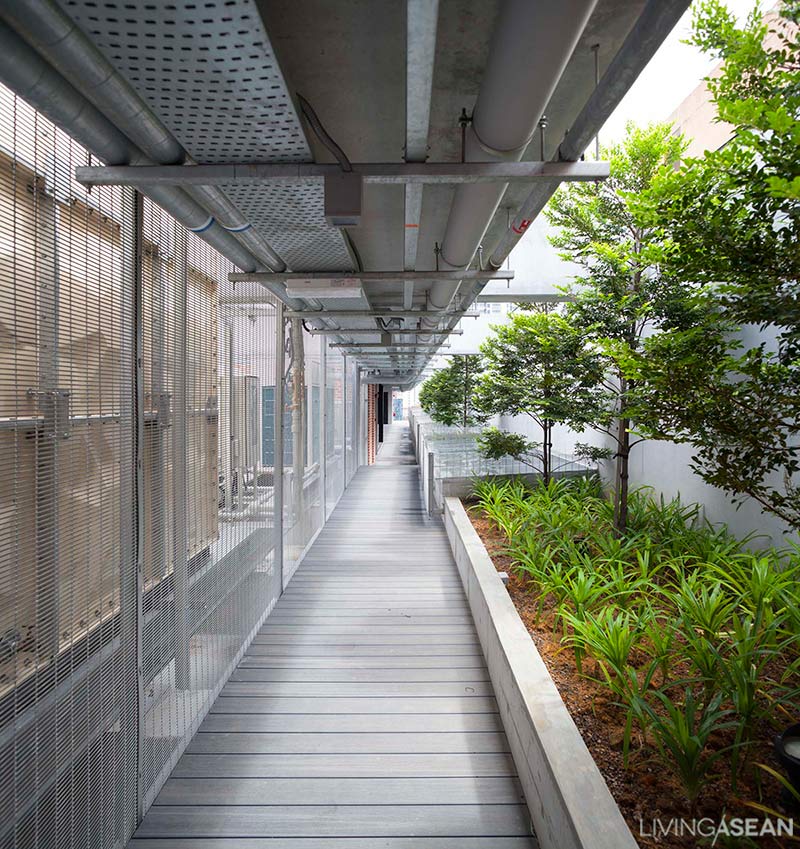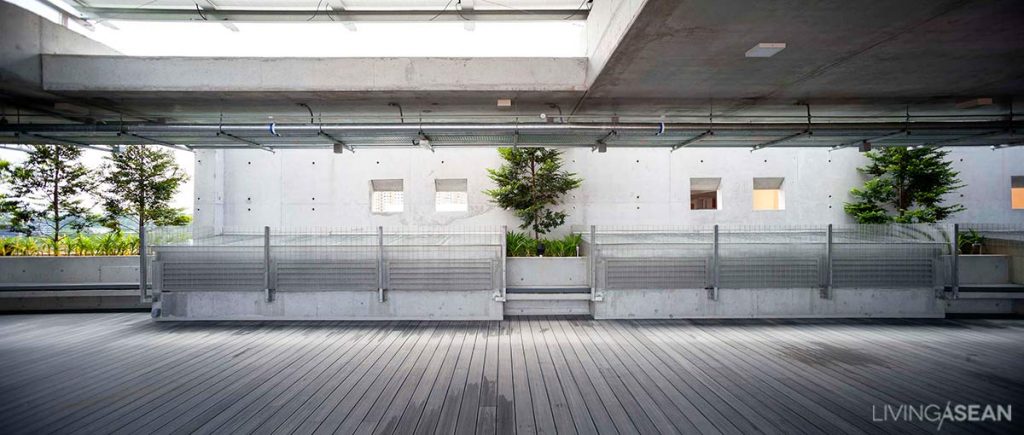 Once you step into this building, you can feel the natural ventilation around you. Of course, this design reduces energy consumption for saving electricity. All of the elements are not only appealing but also functional. This building is an excellence example of regional tropical design.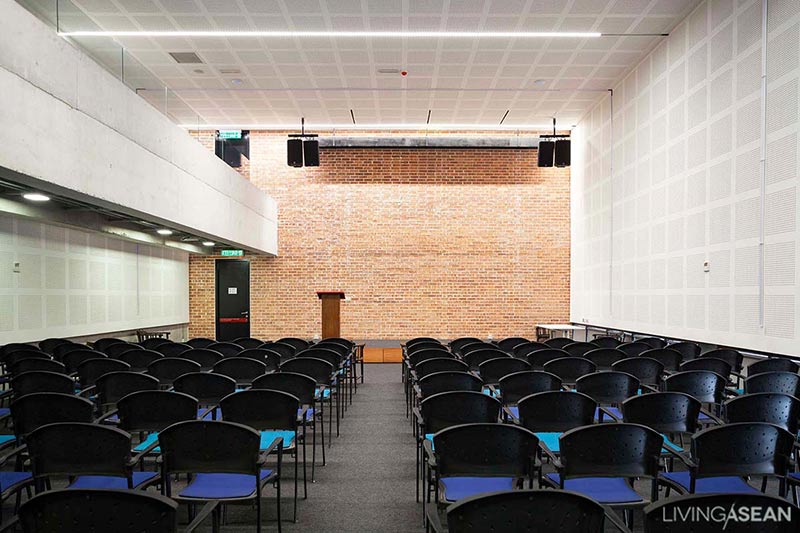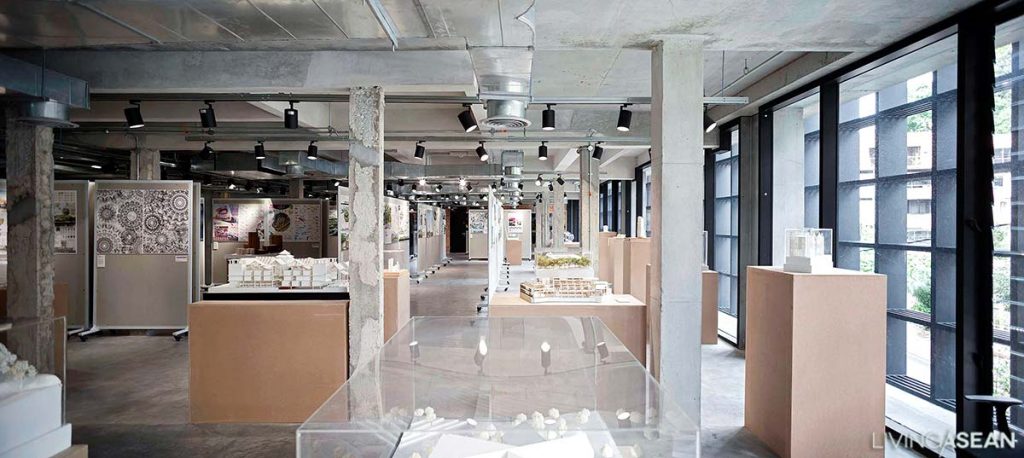 Moreover, this building has even more small surprise inside of it. Before the building was built, a small 2-story dwelling was previously located on the land. The architect decided to keep the structure of the house inside the big building. On the first and the second floor, you can see the original columns and beams in the exhibition room. It is amazing how the older structure remain in this big project. The architect wanted to communicate to us to "Please do not forget who you are and where you come from in the new modern world." Brilliant!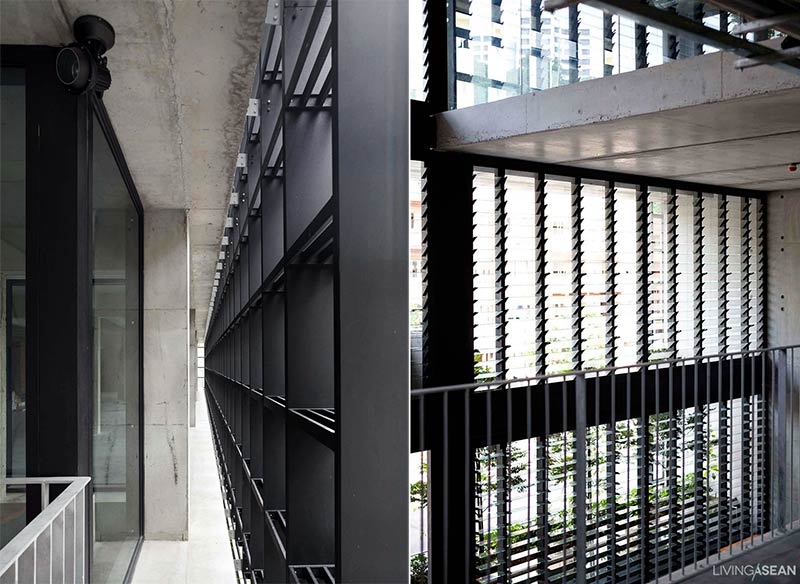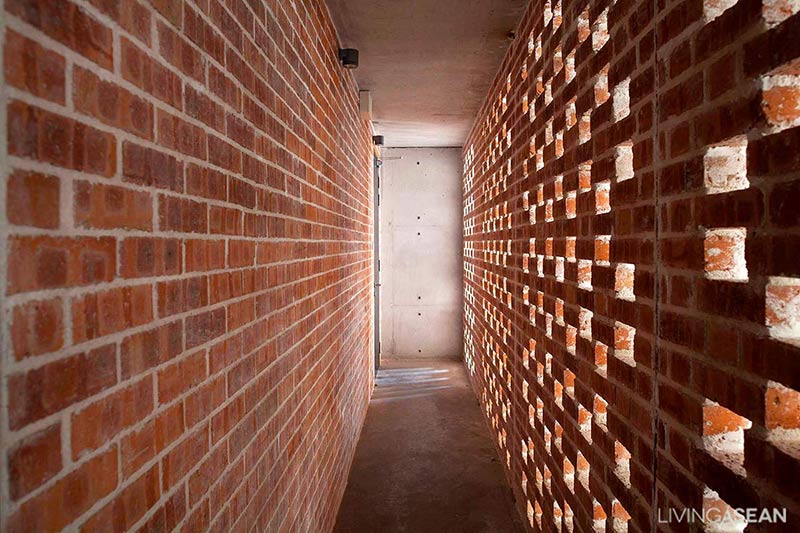 Link: www.pam.org.my