AYUTTHAYA / An old grocery-cum-bistro in the historic city of Ayutthaya has been tastefully renovated as a home style café. Aptly named "Basic Space Coffee", it's located at the corner of Bang Ian and Liab Khlong Makham Riang roads. Intended to better meet customer needs, the makeover project was undertaken by BodinChapa Architects, who were responsible for both design and construction supervision.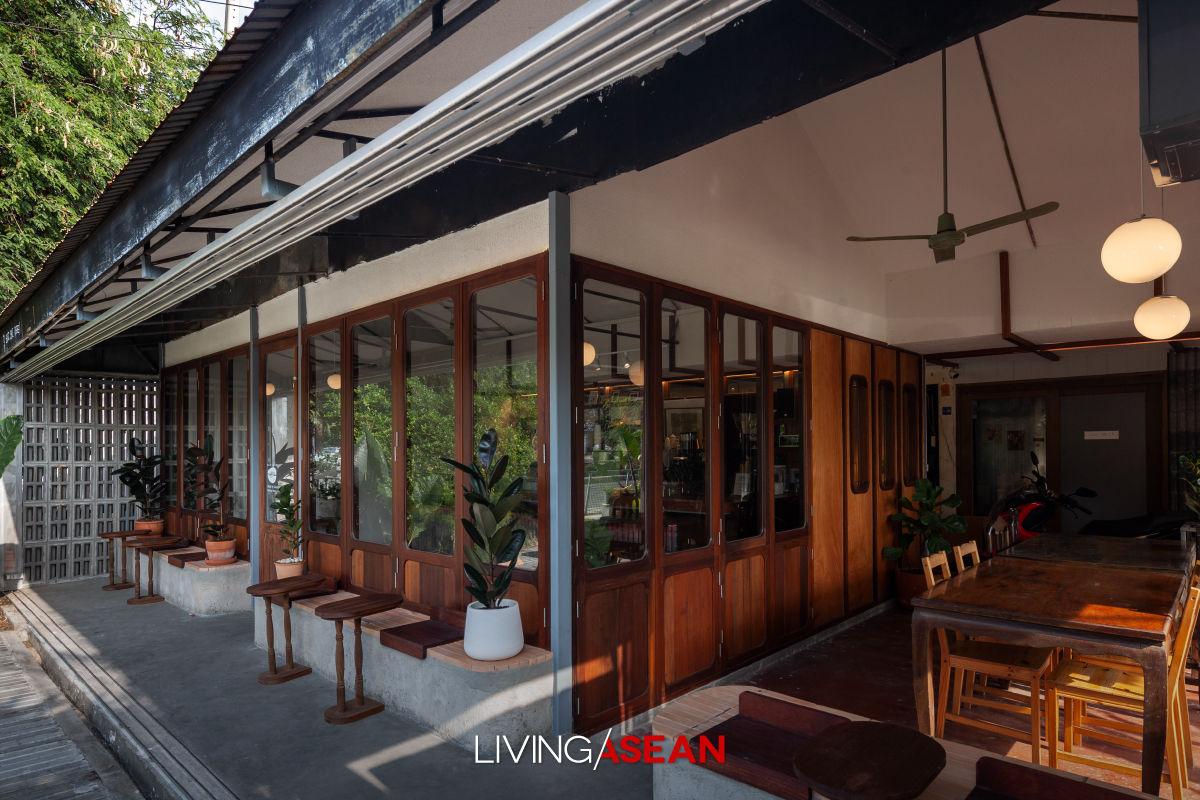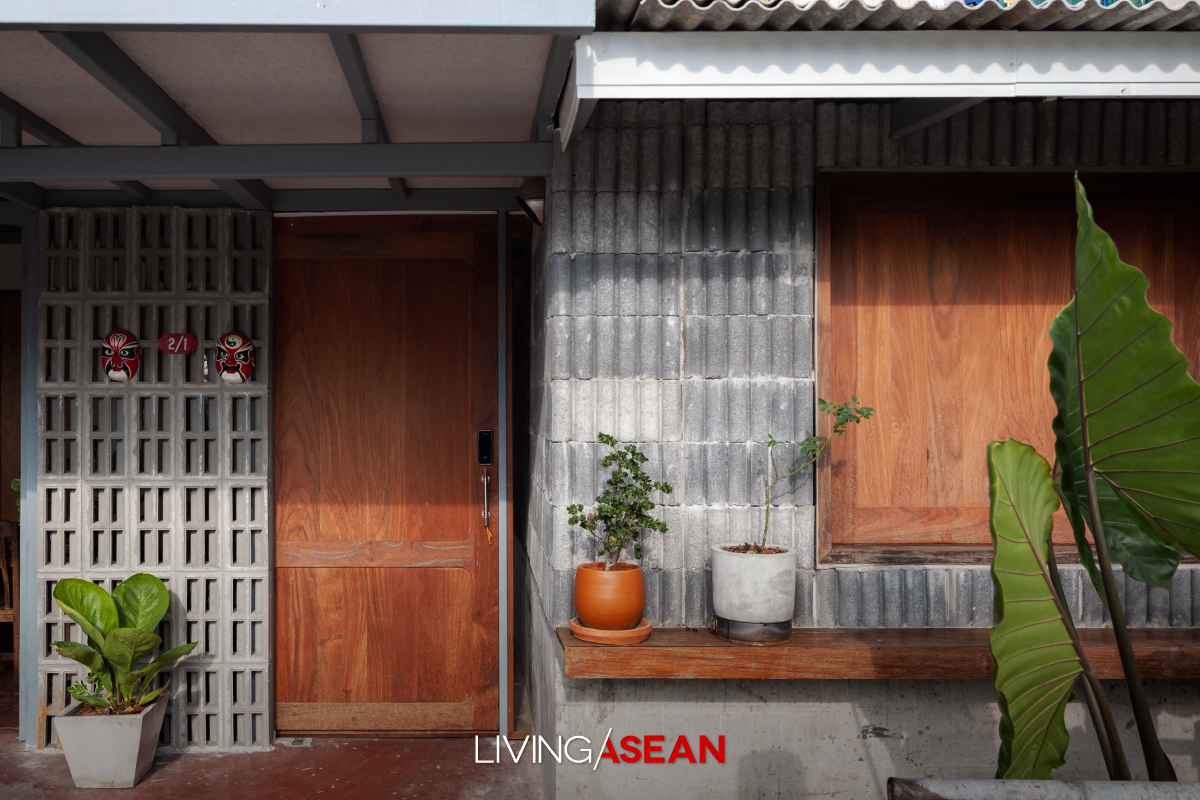 The design team has kept firmly to its original concept. Since the business owner works here all day, it makes perfect sense for the café to feel like a home. To ensure customers feel comfortable and at ease, the designers think it wise to turn back to basics.
Parts of the 100 sq. m. building that are not impaired in any way are kept intact. They include the old corrugated roofing sheets and flooring materials with a simplicity and charm typical of the countryside.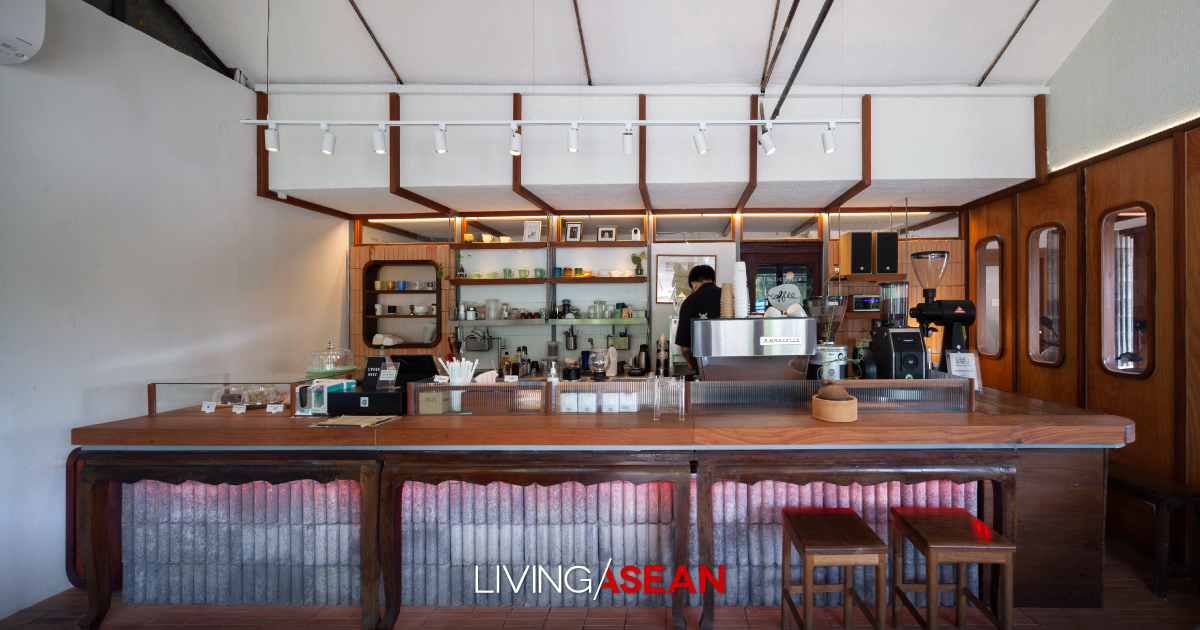 Old ceiling panels are removed to make the interior spacious and well ventilated. The bar counter and custom cabinetry that form an integral part of the structure remain where they've always been since old times. Together, they prove a perfect complement to the building façade made of a hybrid of wood, brickwork, concrete.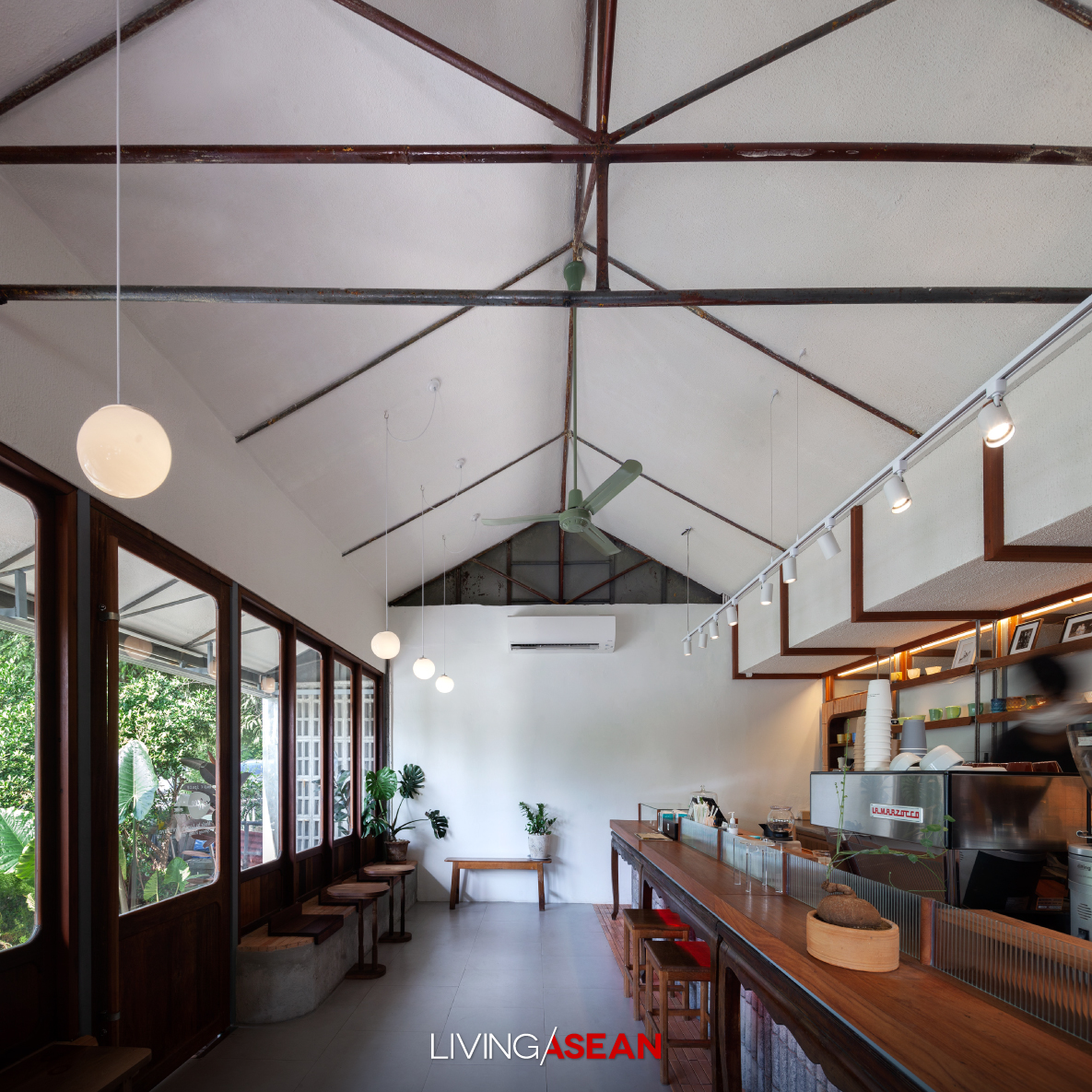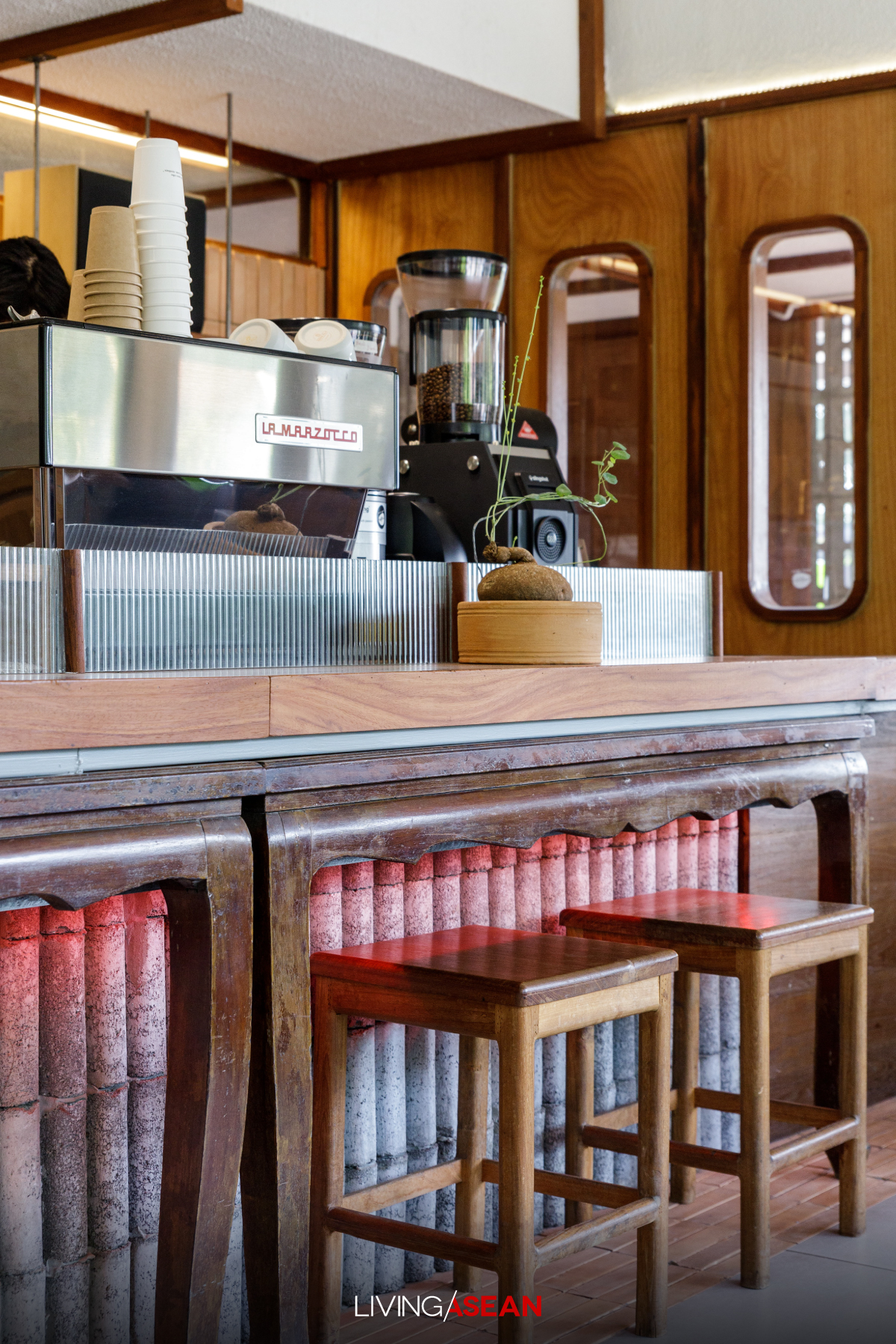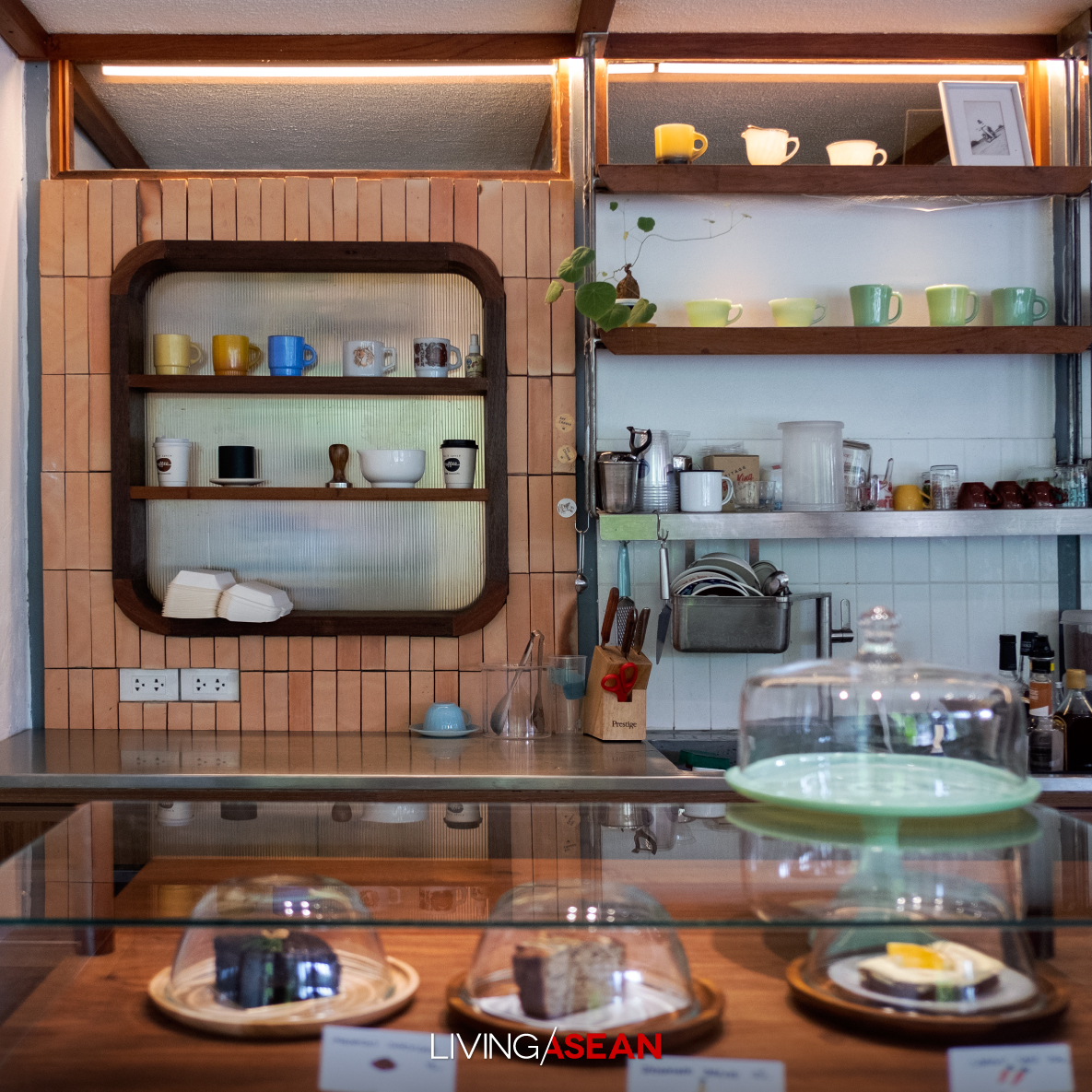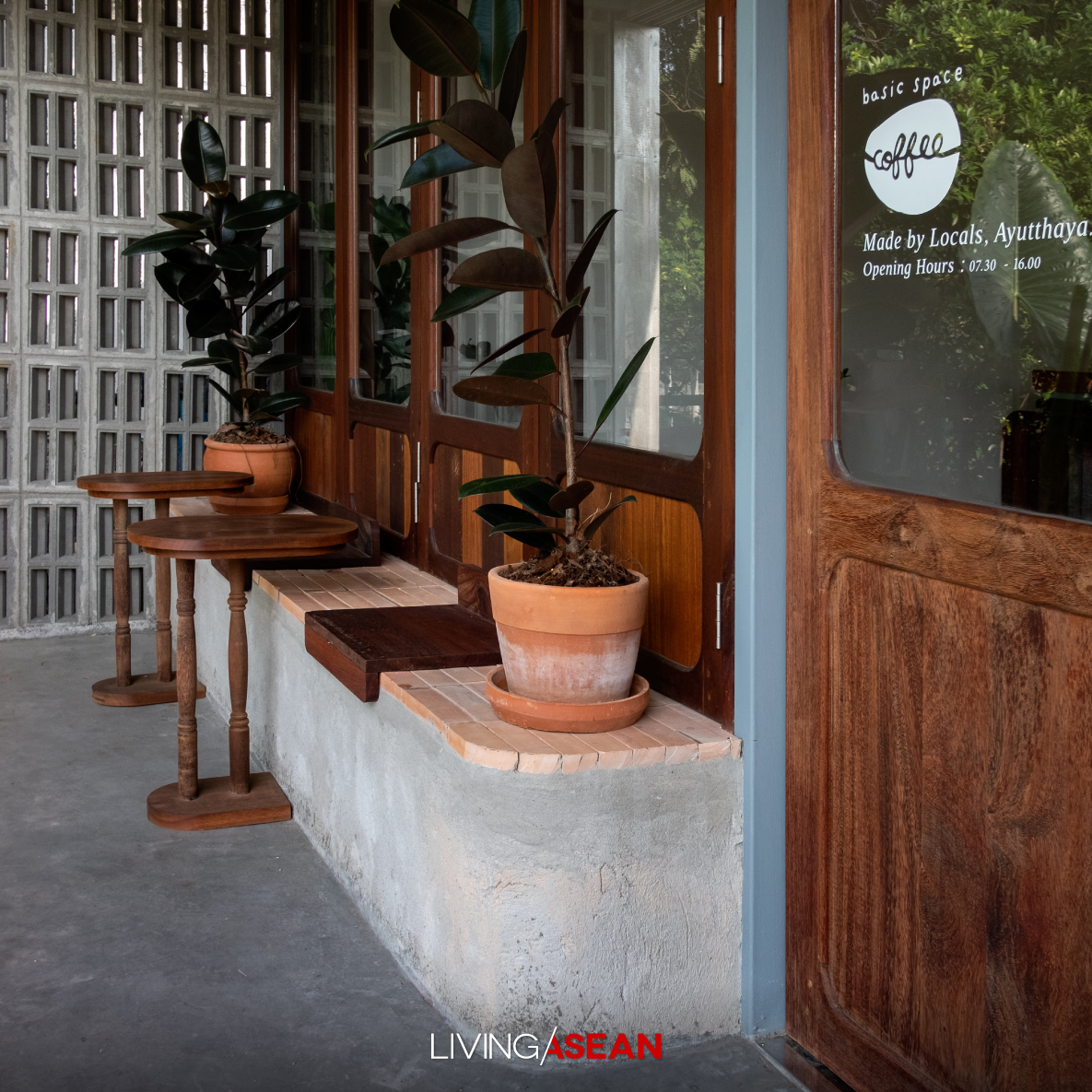 Door casing, panels and the bar counter are made of solid wood, such as Makha (Afzelia xylocarpa) and Teng (Shorea obtuse). Where appropriate, plywood is used on parts of the interior walls, while furniture brings a degree of uniqueness to a peaceful country setting. This include tables with cabriole legs that have been adapted for use in a different purpose supporting the bar counter. Just like old times, rustic wooden tables with cabriole legs adorn semi-open spaces that remain at the ready for spontaneous meetings.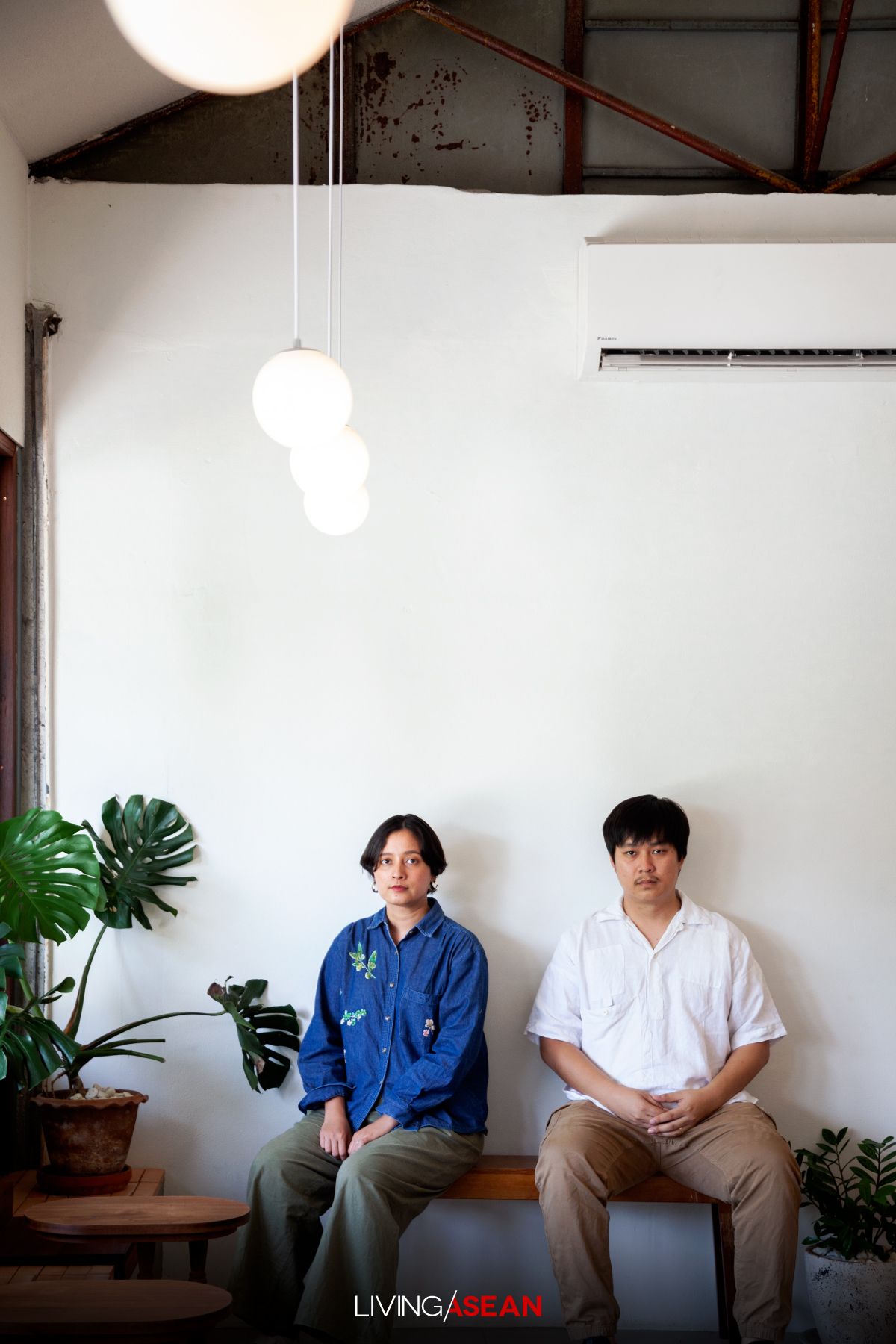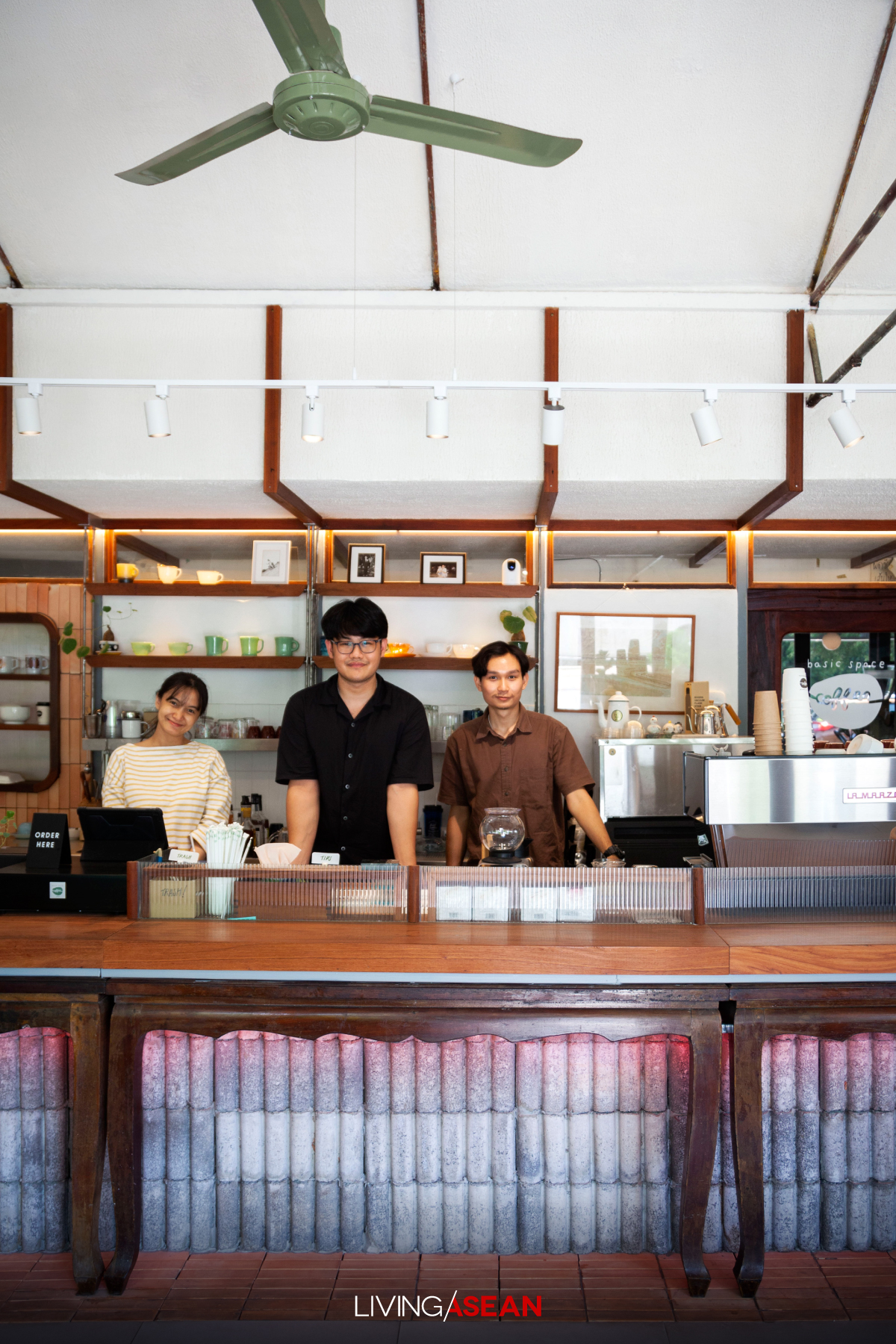 Basic Space Coffee is open Tuesday through Sunday from 07.30 to 16.00. Tel: 09-1871-2028.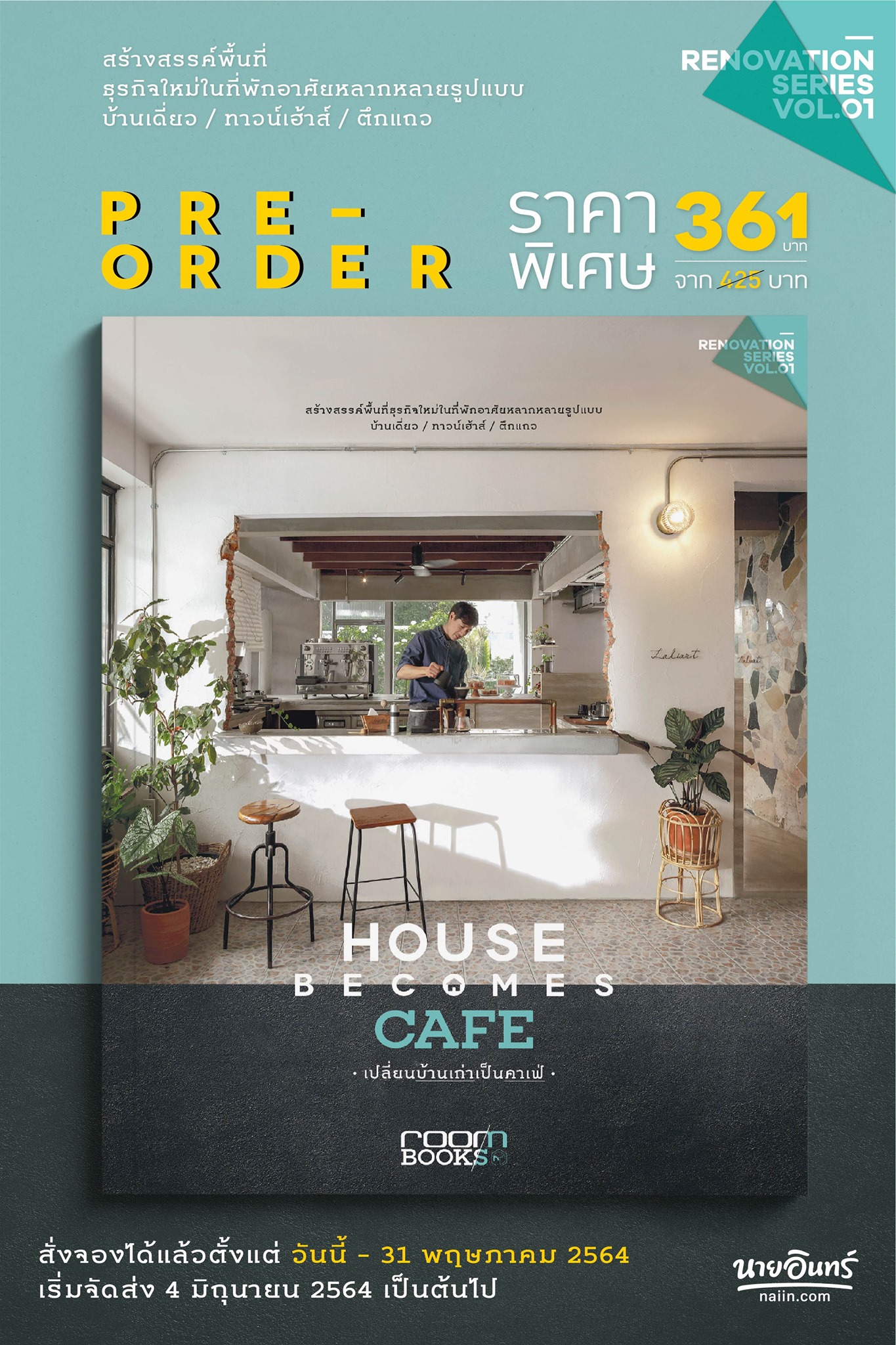 Basic Space Coffee is among 17 cafés being featured in "House Becomes Café", a guide to home remodeling that's part of the "room Books" series. It's a nexus of ideas to transform single homes, townhouses, and row houses into business spaces giving a feeling of comfort, warmth and relaxation. It's a rich source of strategies and techniques that can be done in real life, plus knowledge of safety inspections, café restaurant systems and procedures, and laws you need to know.
"House Becomes Café" is available in paperback, 4-color-process printing, dimensions 20 x 25 cm. Total 184 pages. Pre-order now until 31 May 2021 to receive a special introductory offer of 360 Baht (a 425 Baht value), plus 50 Baht shipping in Thailand for a total of 411 Baht. Place your order at: https://www.naiin.com/product/detail/526784 or Inbox Page: m.me/roomfan
Story: Nawapat Dusdul
Photographs: Nantiya B., Mhee Rattanachai