On Cairnhill Road, only 5 minutes from the city's main drag of Orchard Road, we arrive at the Ritz-Carlton Residences of Singapore, the first Asian residence in the Ritz-Carlton chain. Besides opulence, contemporary design, and a raft of conveniences, there are a lot of interesting garden and outdoor areas here.
/// Singapore ///
Story: Woraphason /// Photography: Sitthisak Namkham /// Designer: Eco-id Architects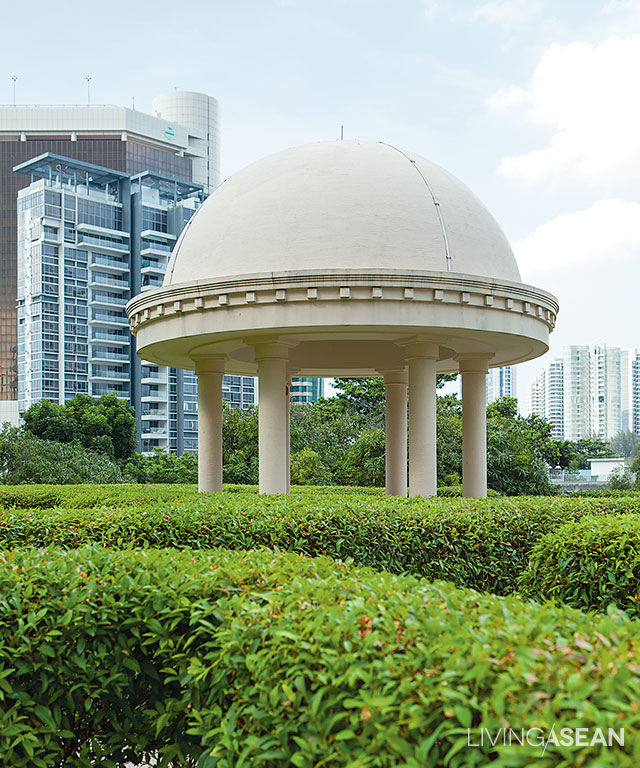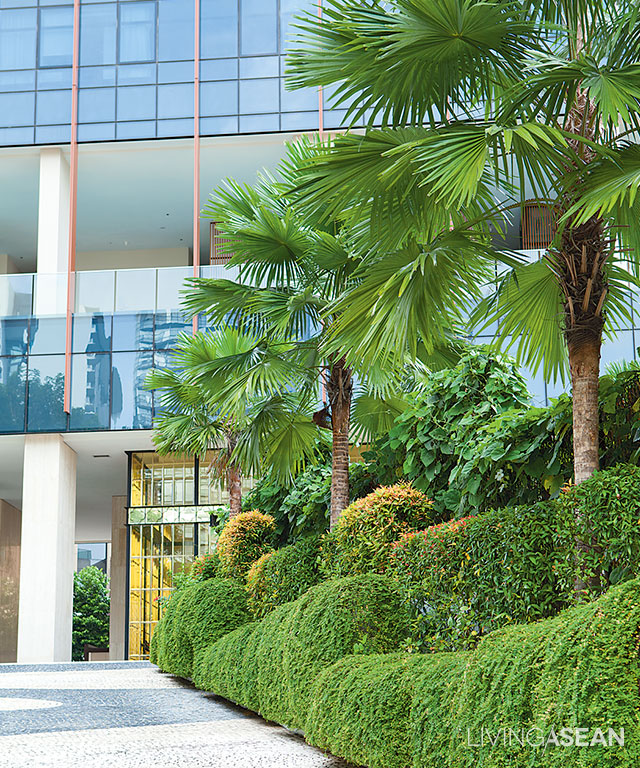 On both sides of the entrance walkway are orderly hedges, with ground-cover vines hanging down the sides of plant containers bordering the lush green garden as it welcomes us in to the elegant lobby on the ground floor of a lofty 36-storey building. The modern-style garden in front has orderly hedges, but also something of a tropical flavor. One main section is a small area containing three separate spots where small parties can be held, each with a small barbecue pit, dishwashing sink, and a lawn table set. Walls of colorful plants separate them. Next to this is a swimming pool with a contemporary design, with lawn chairs in private gazebos for relaxing with cool drinks after getting out of the pool.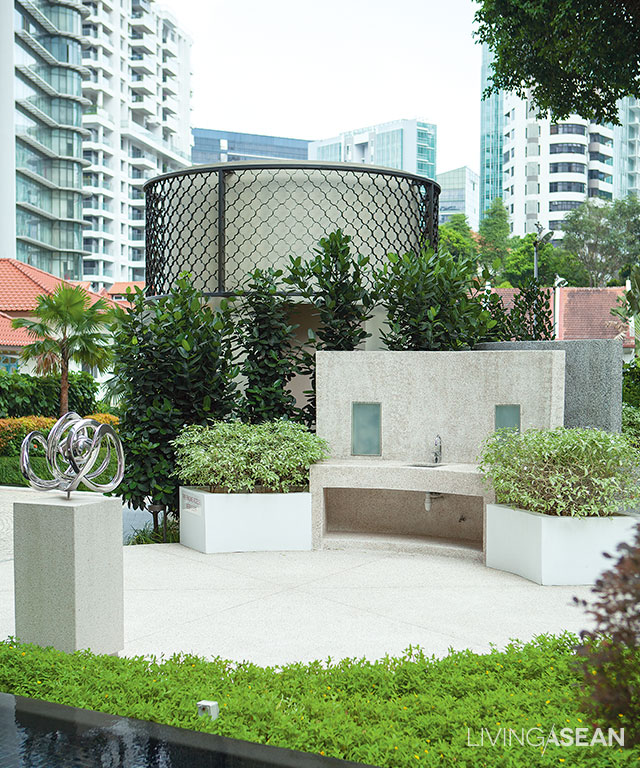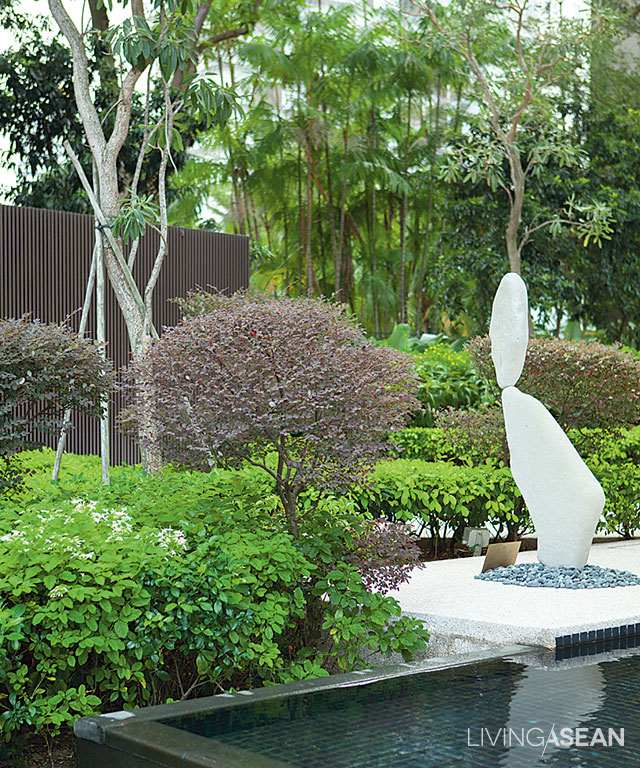 An interesting feature is the classic quatrefoil design artfully placed in spots inside and outside: on the waterfall wall, entry door, marble floor inside the building, and metal plates on the walls.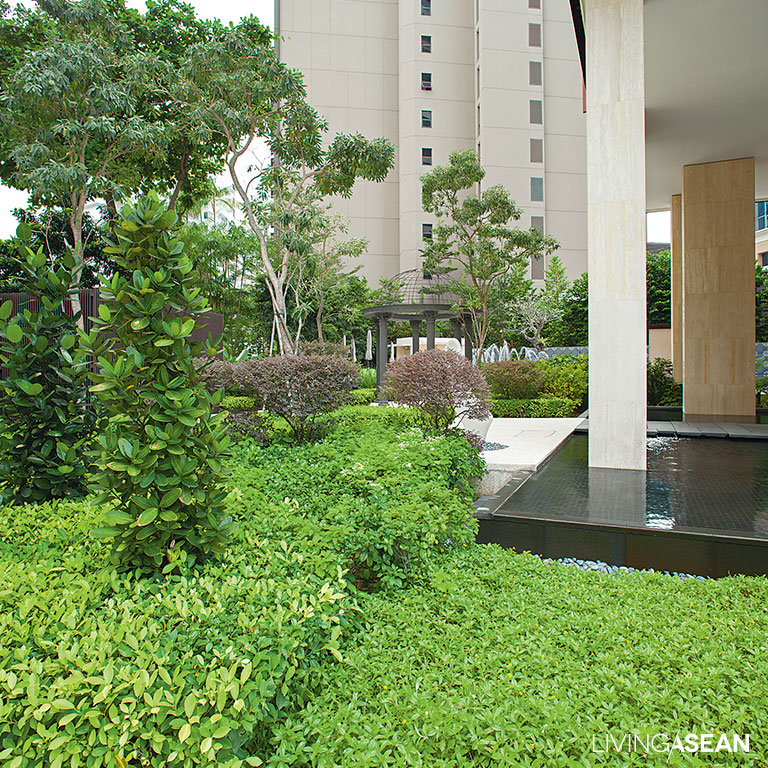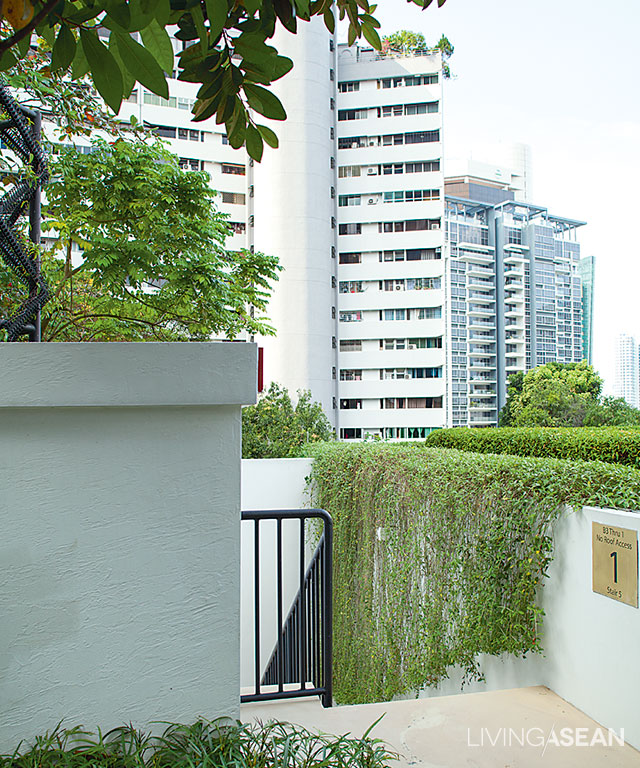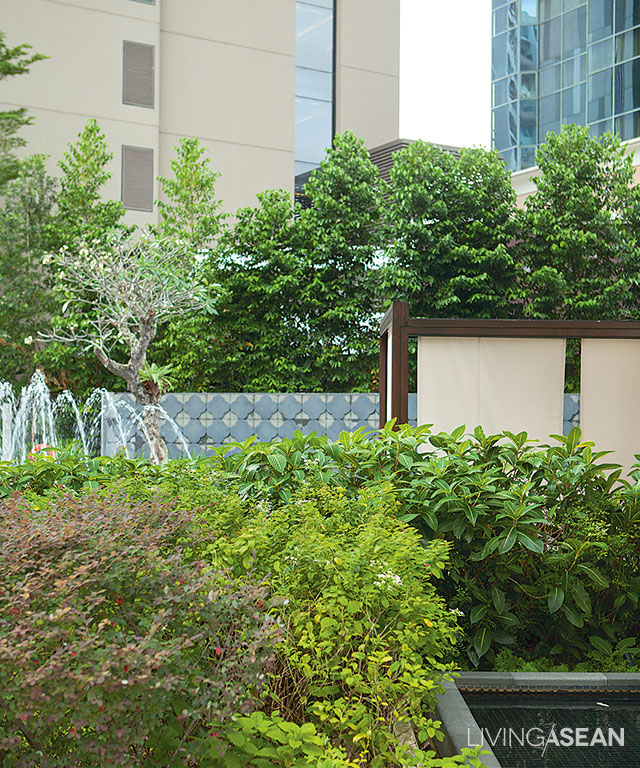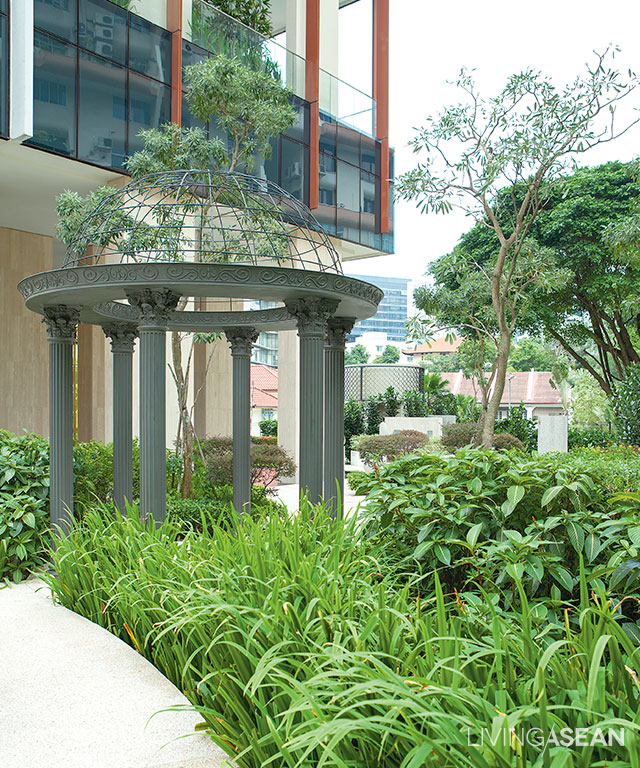 A "secret passage" on the other side of the building leads through hedges on a concrete path whose twists and turns reveal one section after another, as a stunning garden maze invites us to come in and play at trying to find a way out. The magenta cherry hedges inside the maze are trimmed waist-high for open visibility, giving a feeling of safety. A domed Victorian-style gazebo near the exit provides a rest stop for tired searchers. Nearby are tennis courts for exercising within the green garden atmosphere.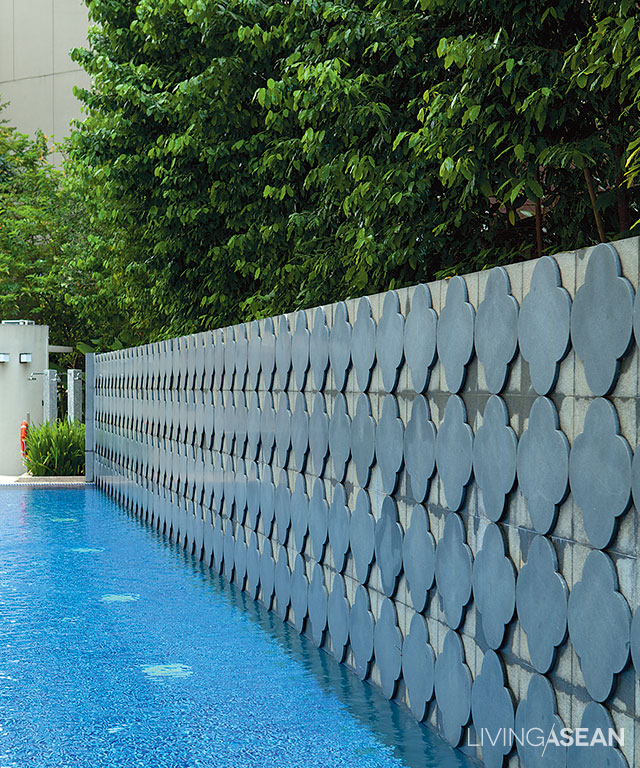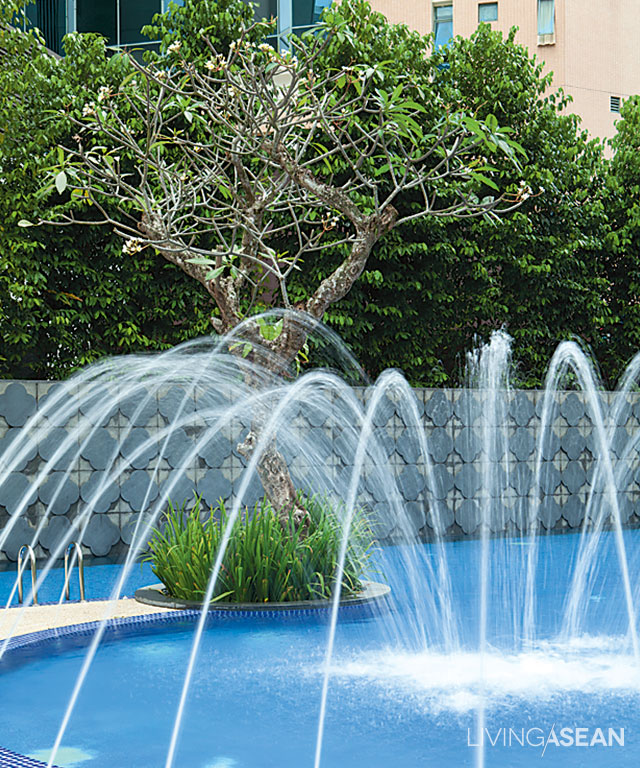 Besides the gardens surrounding the lower building, outside the upstairs meeting rooms and gym is a roof deck garden with three levels where one can sit and enjoy the cool breeze and scenic view. From here we look down to admire the gardens below, including that bewildering garden maze.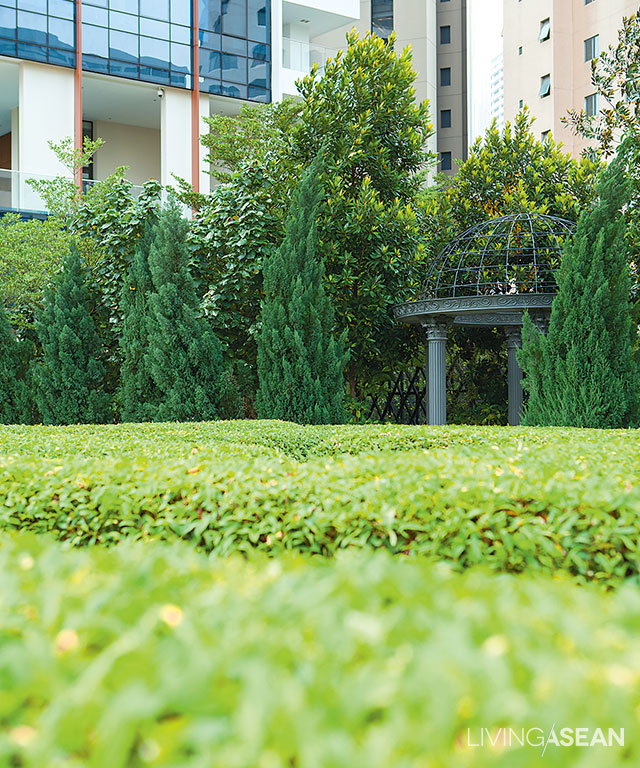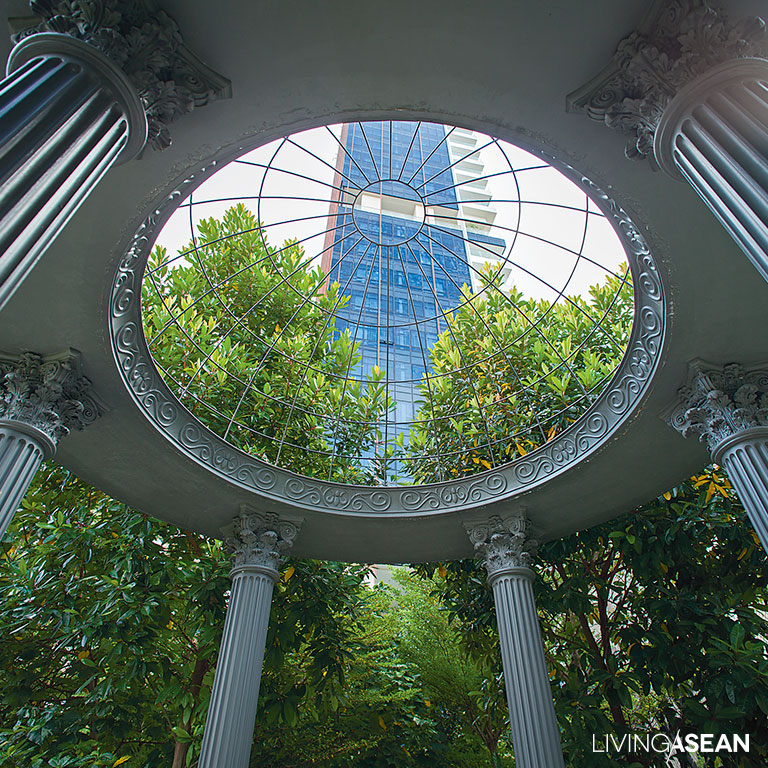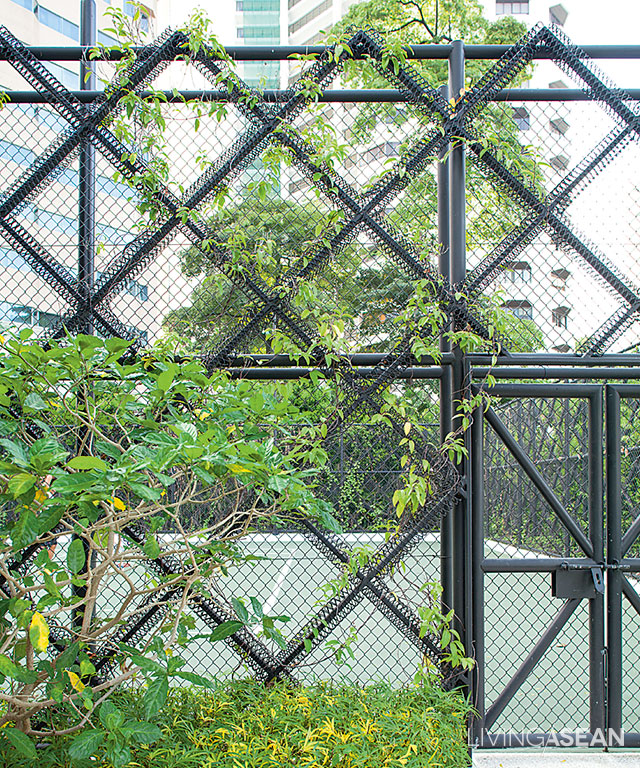 link: http://www.ecoid.com/home