Old-style Thai wooden houses often were built with the bathroom outside, separate from the house, or sometimes a concrete wall was put up to add a connected bathroom. Here, though, the bathroom was built directly into the wooden house structure, floored with stainless steel cut with holes for plumbing. Concrete was then
poured in over steel reinforcing rods left over from the old structure, and all overlaid with tile flooring. Where walls would get wet, fiber cement "smartboard" walls were set on the wood frame, joints sealed with polyurethane glue, and Flex Shield applied before surface painting.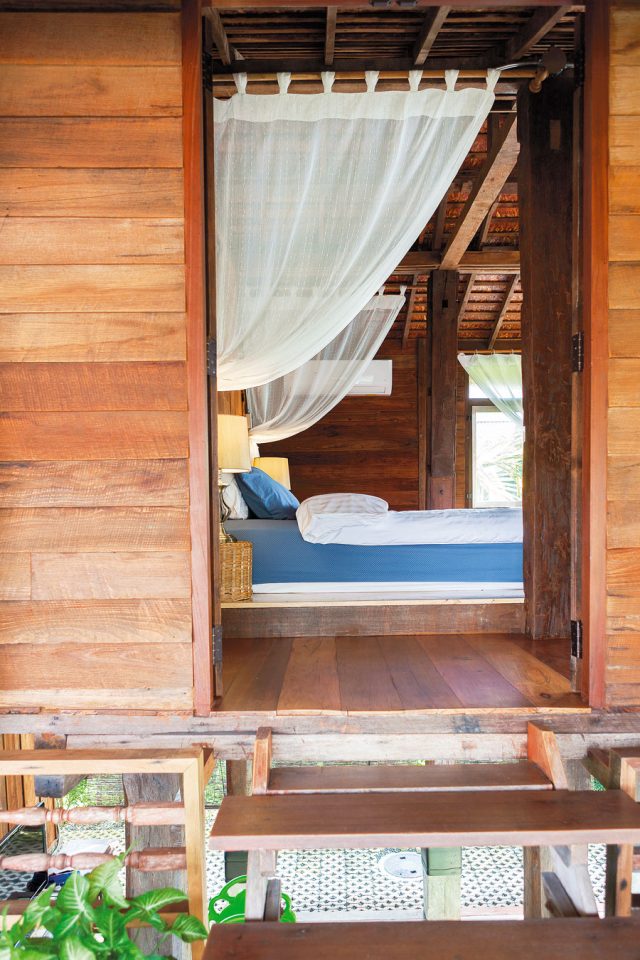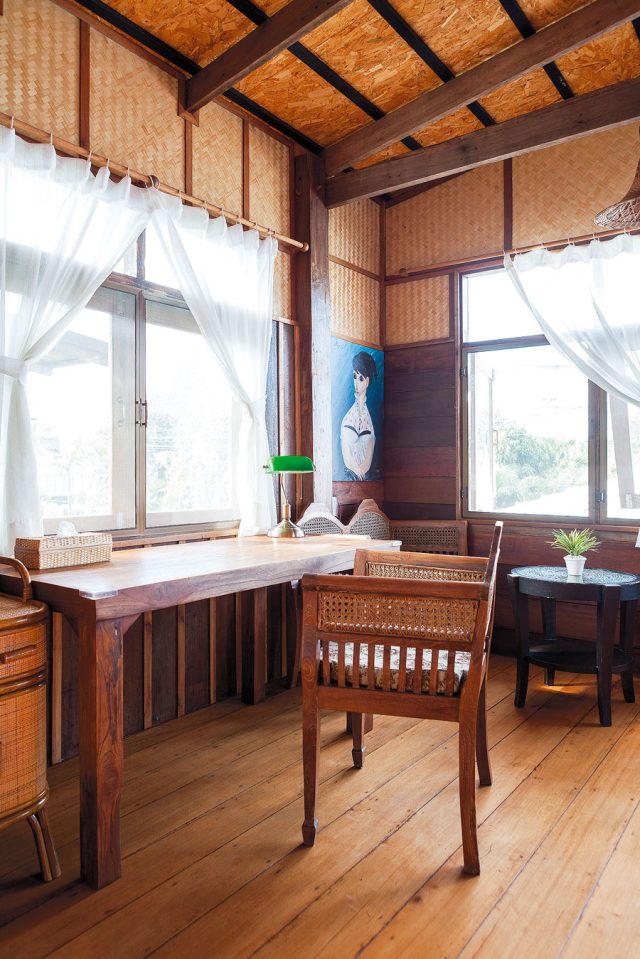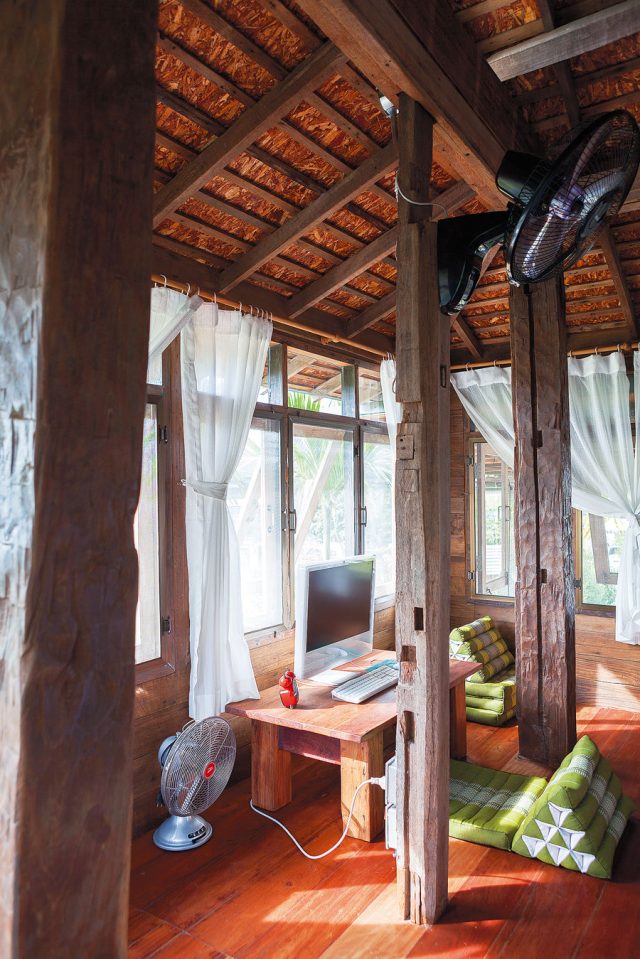 Ae says that this is the first house, and will probably be the last, for him to put such a huge amount of his spirit and labor into. Lovingly handcrafted, the size and utility of each piece of wood is fitted to its best use. But with this level of detailed knowledge, if a problem comes up, he'll see the cause and be able to jump in and immediately fix it.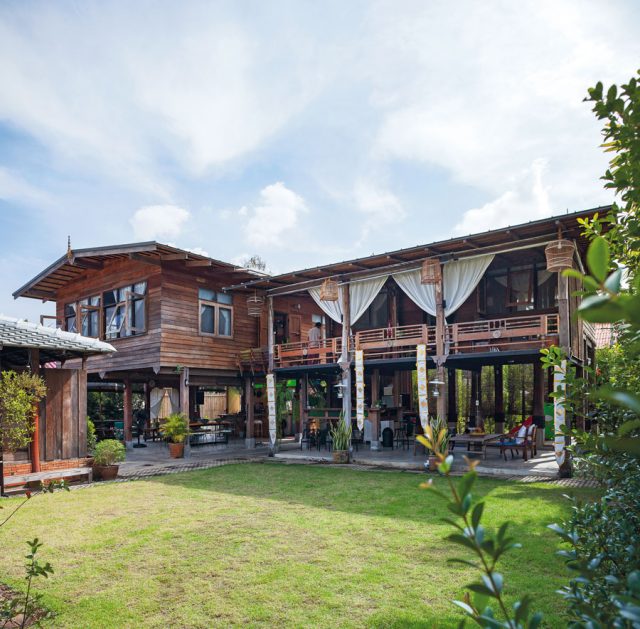 Link: http://www.baanlaesuan.com/100147/houses/home-made-wood/