This wooden home in San Sai District, Chiang Mai Province connects 2 buildings with a high, wide open tai thun (open lower floor) featuring a long dining table and "living room" spot that gets a cool breeze the whole day.
/// THAILAND///
Story: Patsiri Chotpongsun /// Photography: Rithirong Chanthongsuk /// Design: Nuttawut Saylahom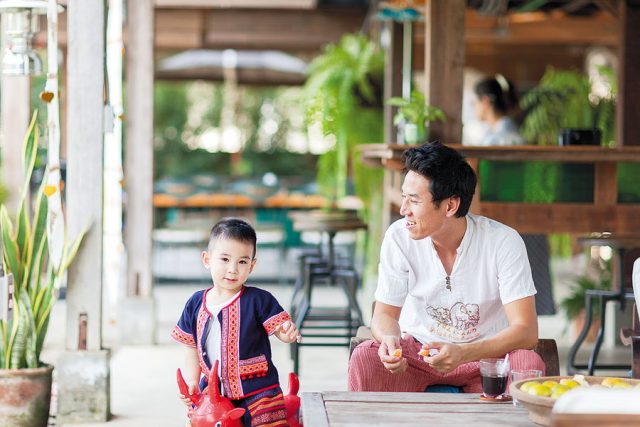 Ae (Nuttawut) and May (Sutthida) Saylahom had scheduled ten months to build their new home, but it took more than a year to finish, until after their second son was born. Along the way a few alterations were made: a planned swimming pool, for instance, became instead a grass lawn where their young Kiri would be able to run and play with his new little brother.
Ae worked as both architect and laborer here in combining an old Lanna rice granary with the original wooden house next to it. Construction began by disassembling the old buildings: original components and materials were removed and set aside for use in new functionality envisioned in the new design. The granary's primary structure remains: 8 large wooden pillars, with 4 pillars angled inwards for weight-bearing purposes. There is a tall main column reaching all the way through to the tie beam – a primary roof component – and another post up to the roof for ridgepole support, all set in a foundation of poured concrete to protect against moisture and ground-nesting termites.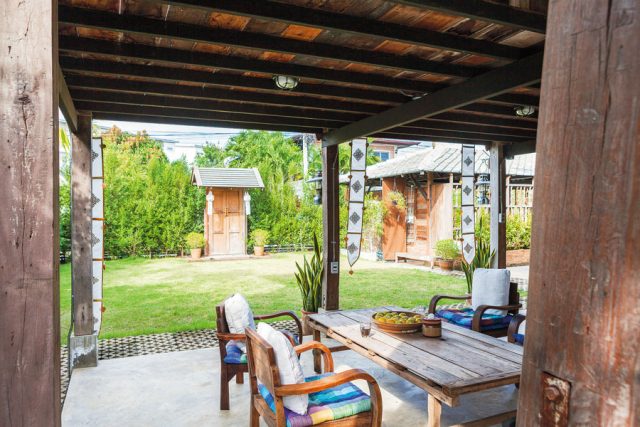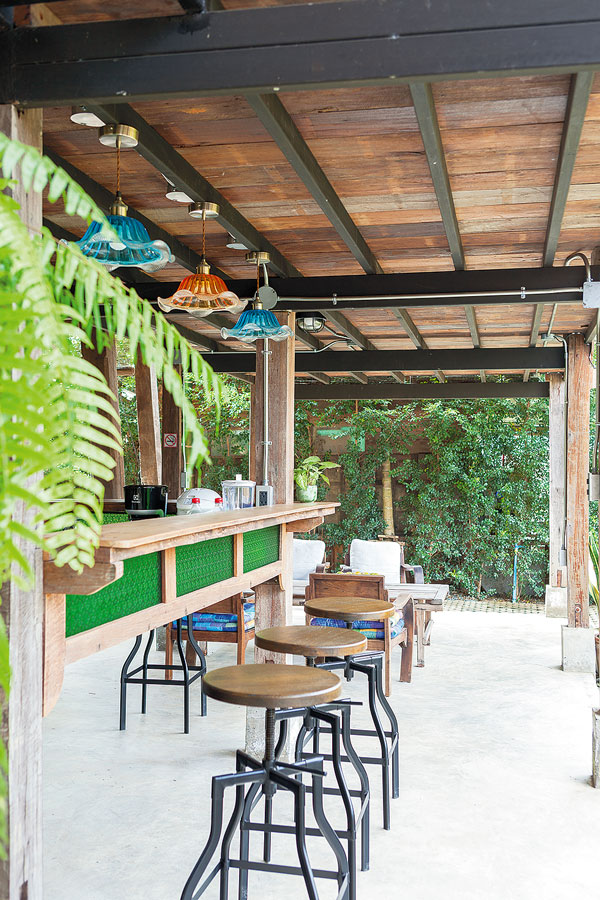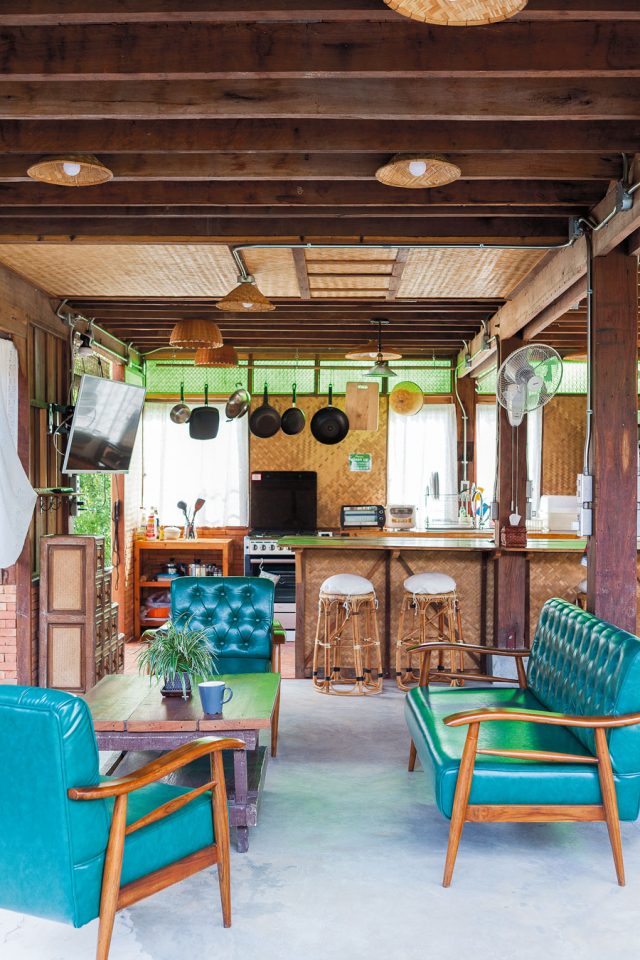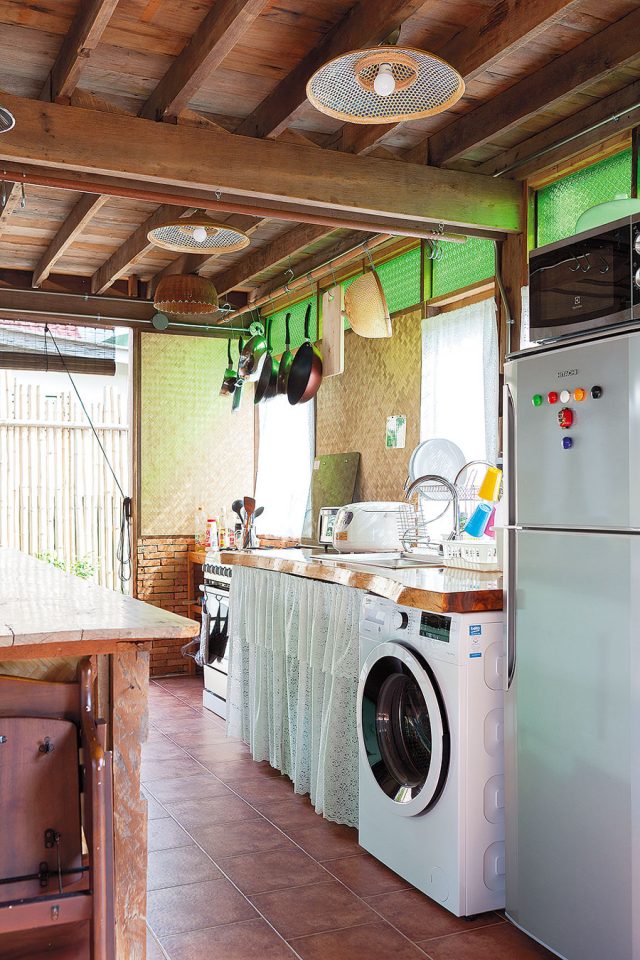 A wooden frame was designed to form a single house from the two buildings, creating a wooden balcony that functions as a connecting walkway. Leftover wood was used to build a garage in front roofed with tiles from the old structure and using old porch railings for walls. Trees were planted all around to block the line of sight, functioning as a natural fence.