Like traditional Thai houses of former times, Baan Phu Patra, as Spacetime Architects' latest creation is called, rises above the "tai thun" space below so cooling breezes can blow through, also giving a magnificent view of Nakhon Ratchasima's Khao Yai mountains.
/// Thailand ///
Story: Ektida N. /// Photography: Soopakorn Srisakul, Nantiya Busabong /// Design: Spacetime Architects by Kannika Ratanapridakul and Piriya Thailimthong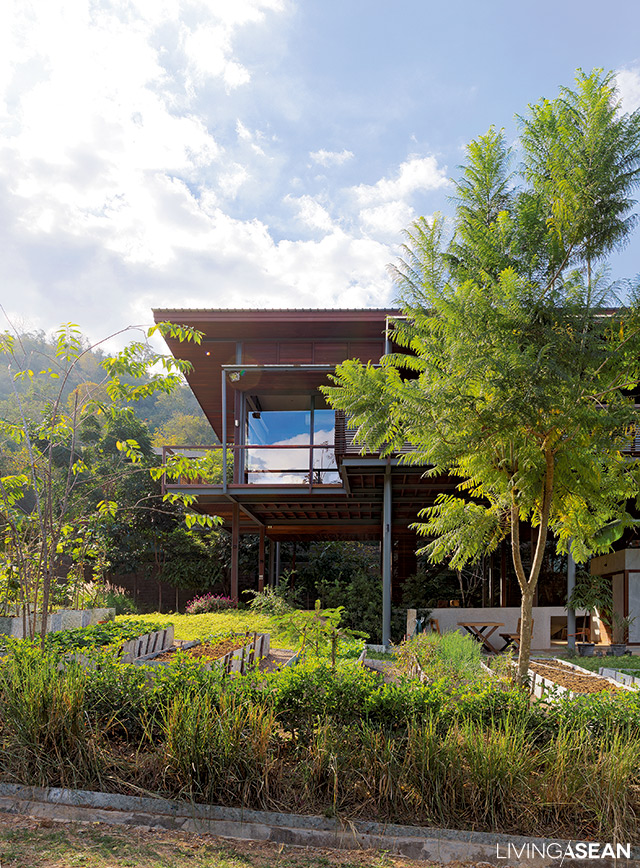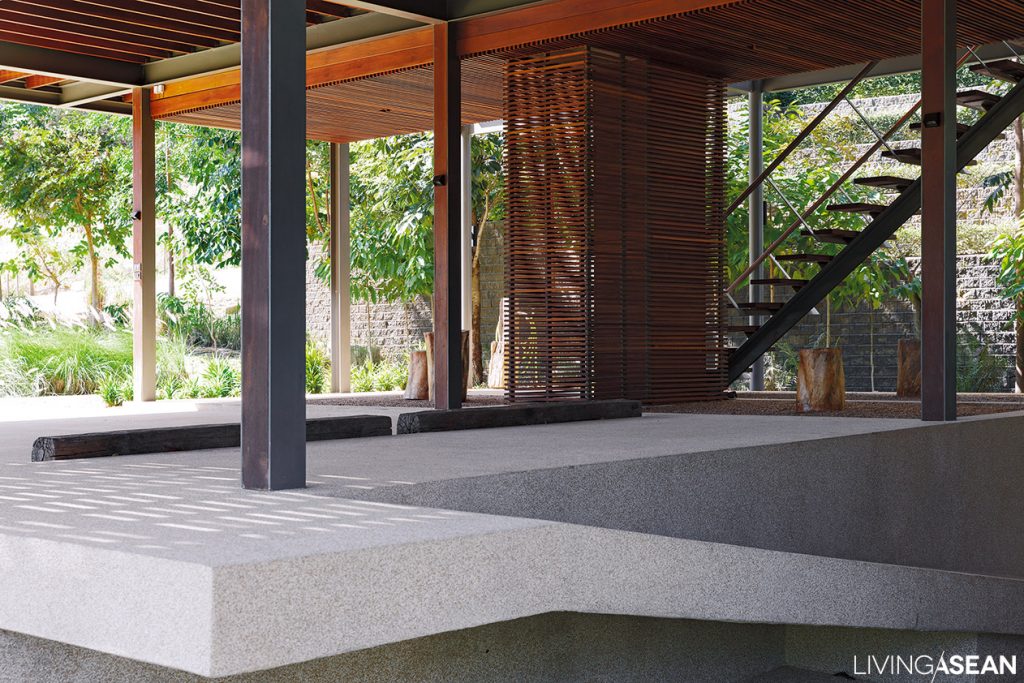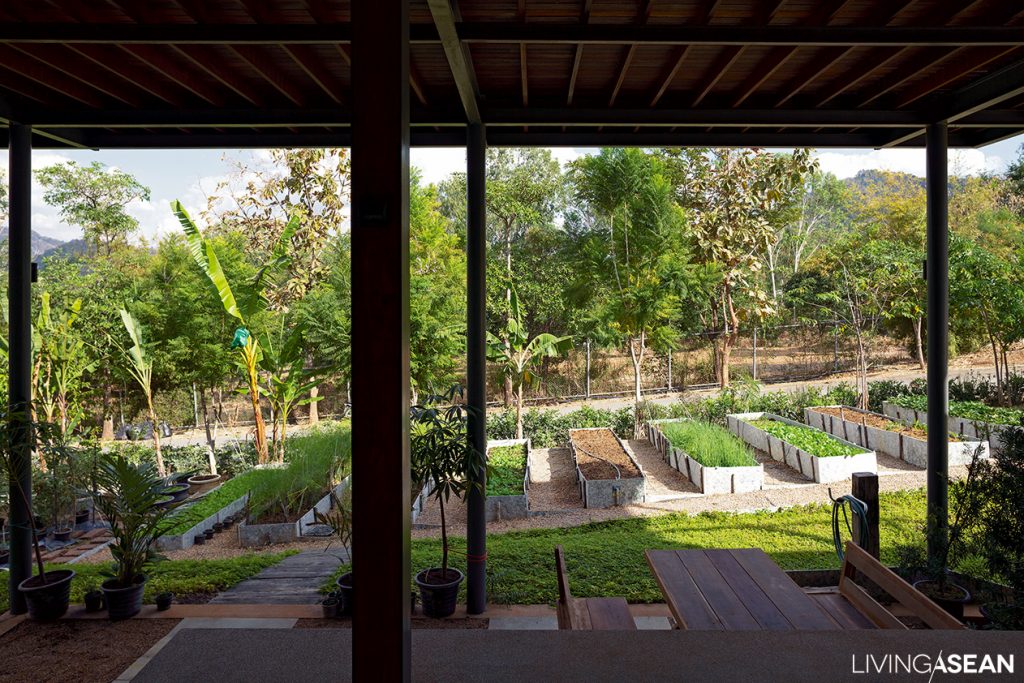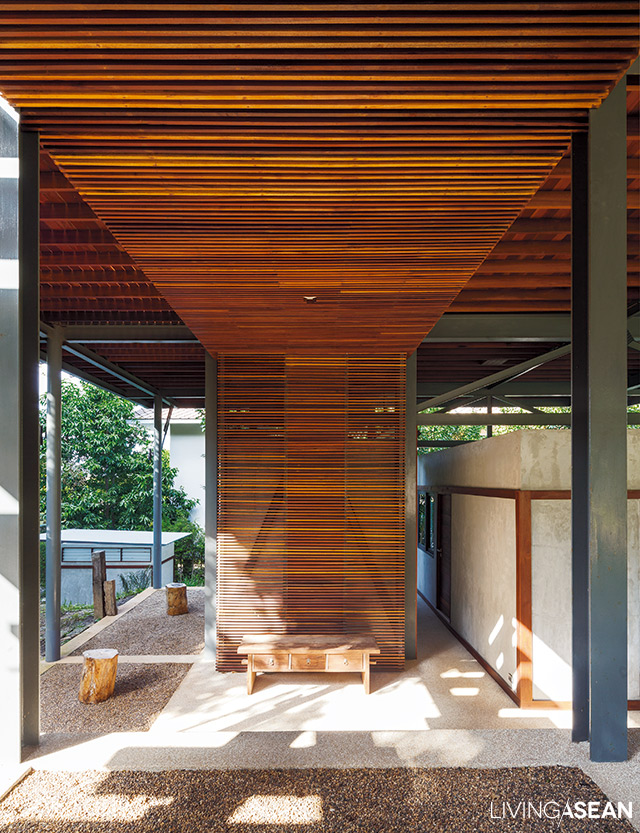 Kannika Rattanapreedakul of Spacetime Architects named this house "Baan Phu Patra" after the Khao Yai housing development where it's located. At the owner's request, the house is not too big, feels relaxed and comfortable, and has space for a kitchen vegetable garden, as the architects came up with what they call the perfect definition of a "modern tropical house."
From outside it has a stylish, trendy appearance: clean, straightforward lines, with no wasted design or anything to make it look out of place with its surroundings.
Design began with an analysis of the 1200 square meter property and its surroundings: a sleep slope, with the best view blocked by a neighboring house and the housing project's utility building. Spacetime's design called for the house to be raised old-style, up 3.4 meters above a traditional Thai tai thun open space. This not only corrected for the slope, but also provided a much wider view of Khao Yai than another plan might have allowed.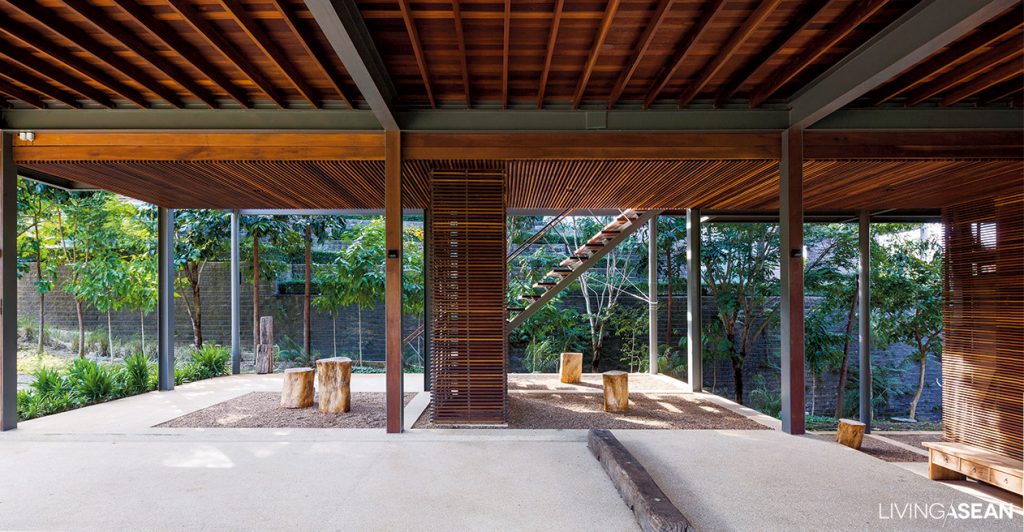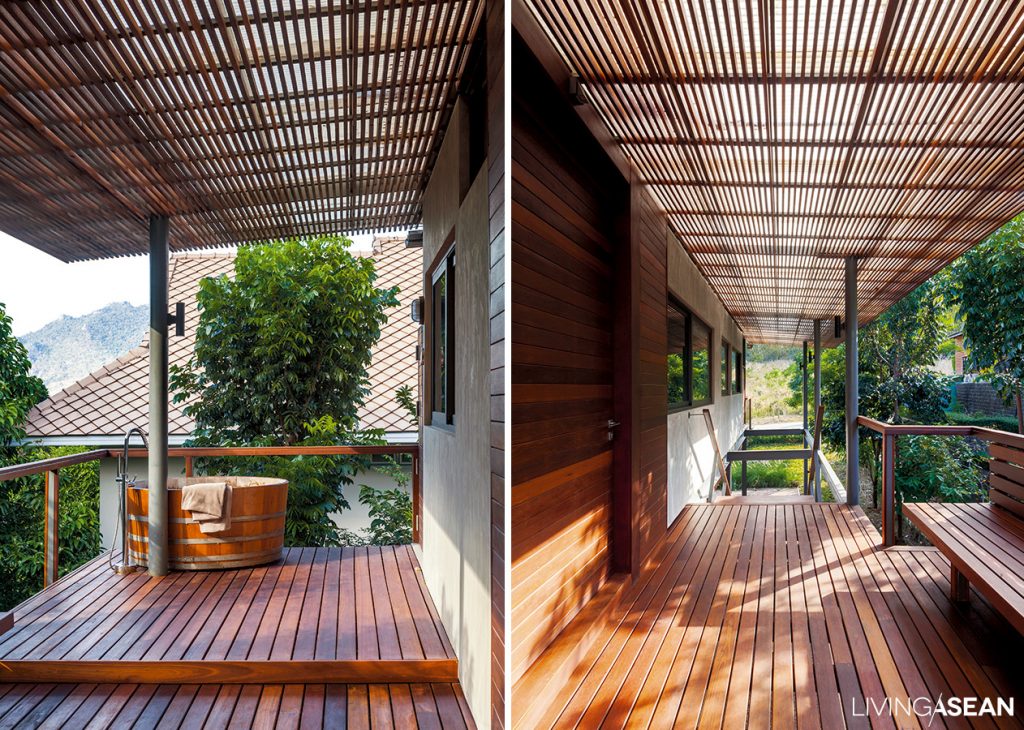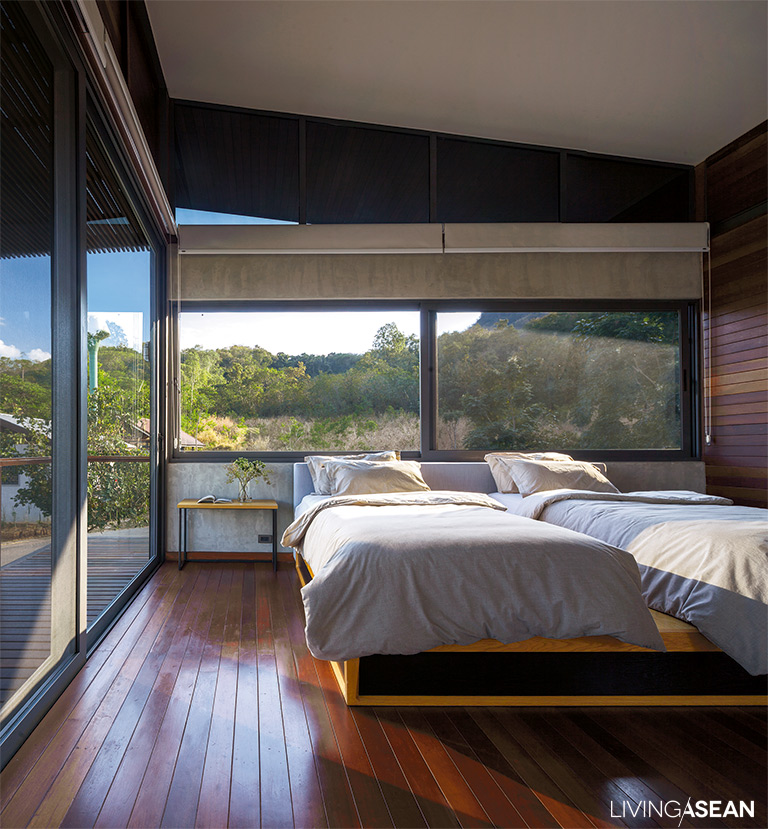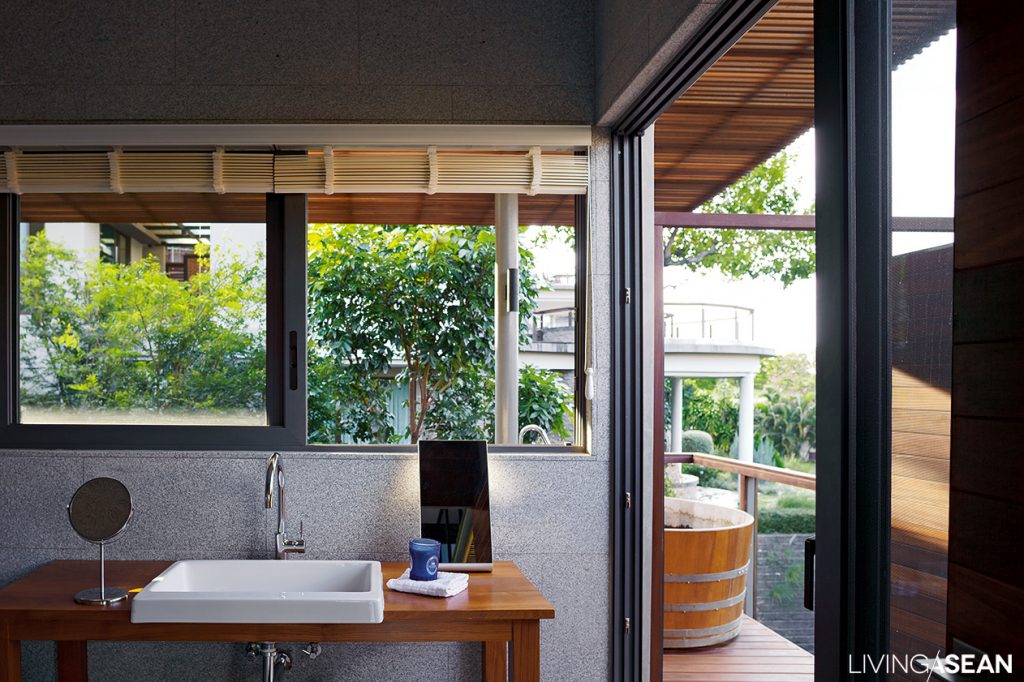 The second design stage involved positioning of elements for the best functionality. The house is aligned east to west. The second floor gets a panoramic view of Khao Yai to the east. The staircase up into the house itself is set at the rear, or west end of the house, leading into a large multipurpose area containing kitchen, living area, and dining area, two bedrooms – to the left and right – and out to a 5-meter-wide balcony designed for a comfortable, relaxing experience.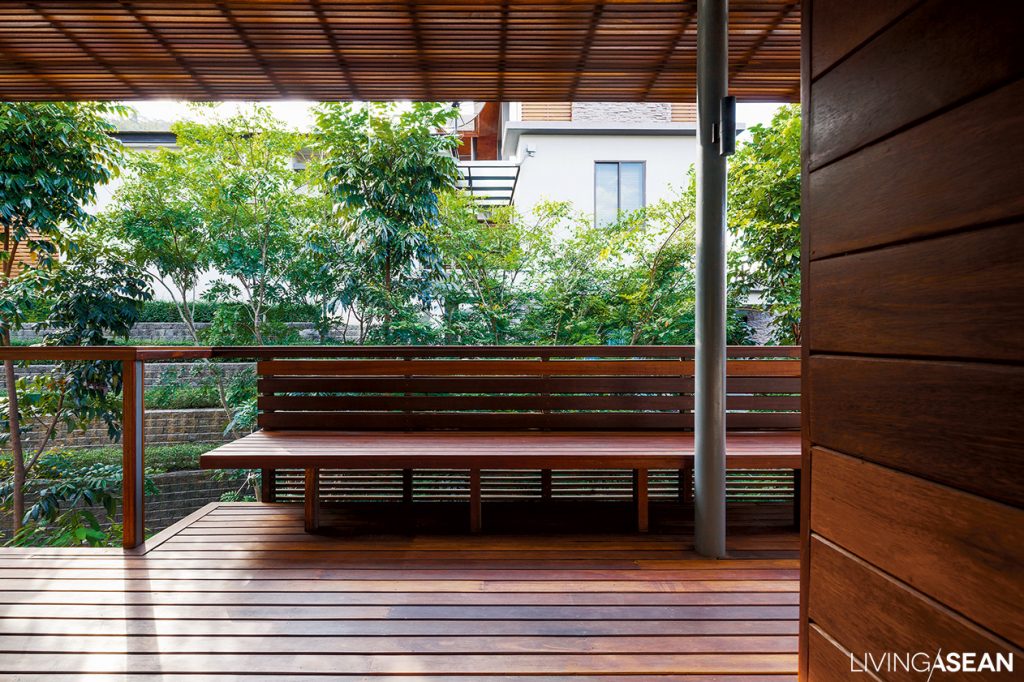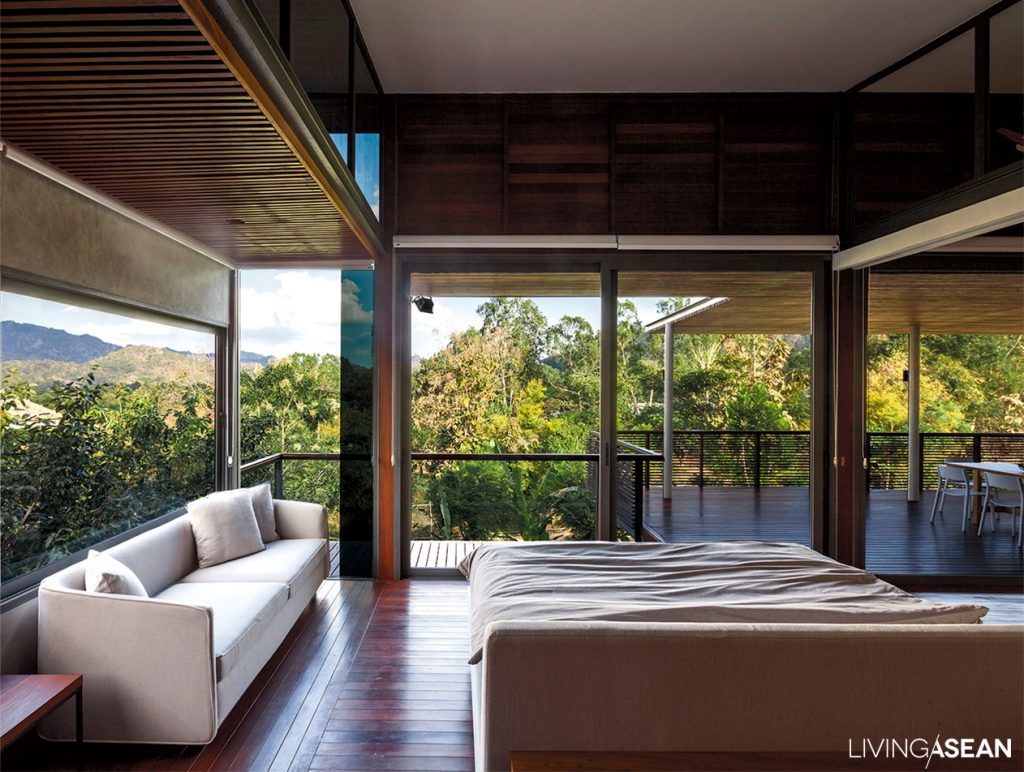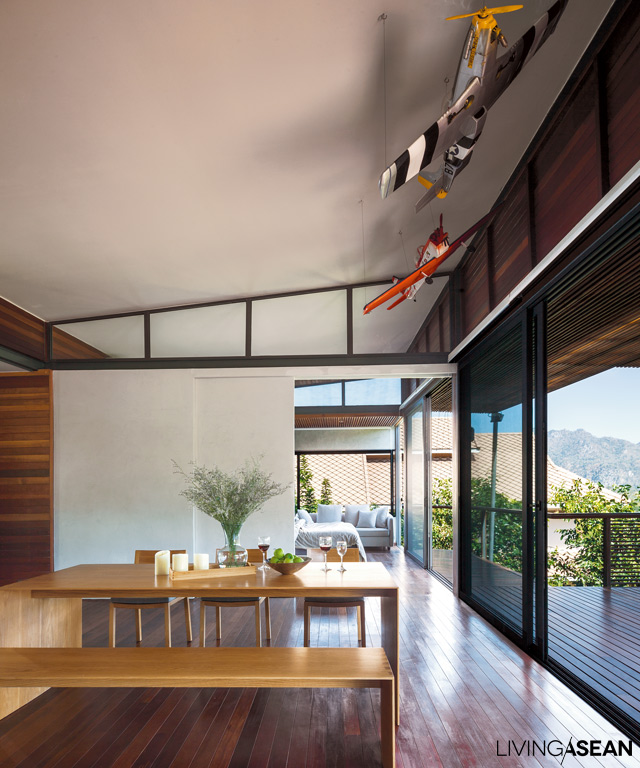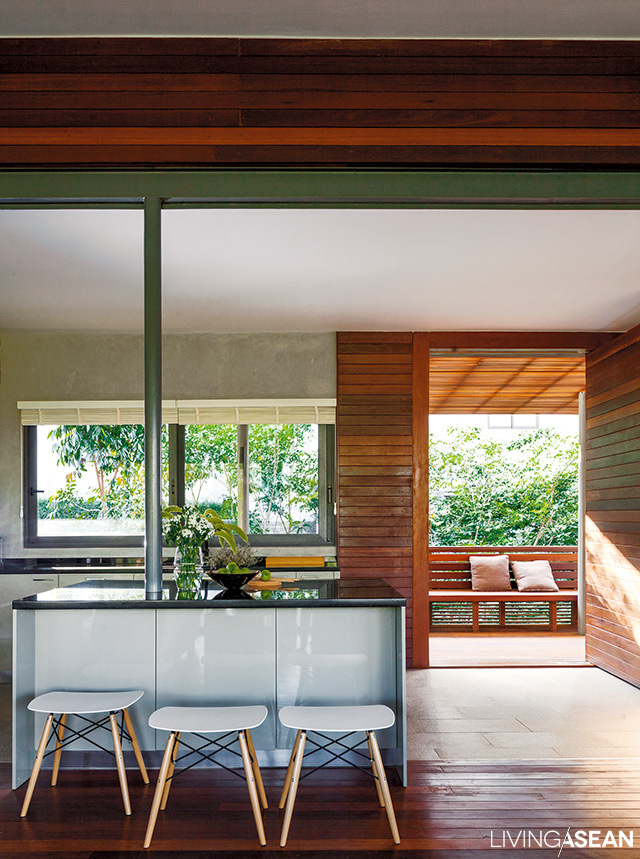 Once the functional setup was in place, the next design step was to select the right construction materials for Baan Phu Patra to fit its natural context in a unique and interesting way. A steel framework was used, with natural wood flooring except for kitchen and bath, where the cast-in-place concrete slab floor was topped with smooth-colored granite. These very disparate materials work well with each other to add a feeling of authenticity and define the different functionalities of different interior areas without the use of separating walls.
With form, proportion, and function all well thought-out, Baan Phu Patra blends right into its natural surroundings, a home perfectly suited to its context with an elegantly simple design.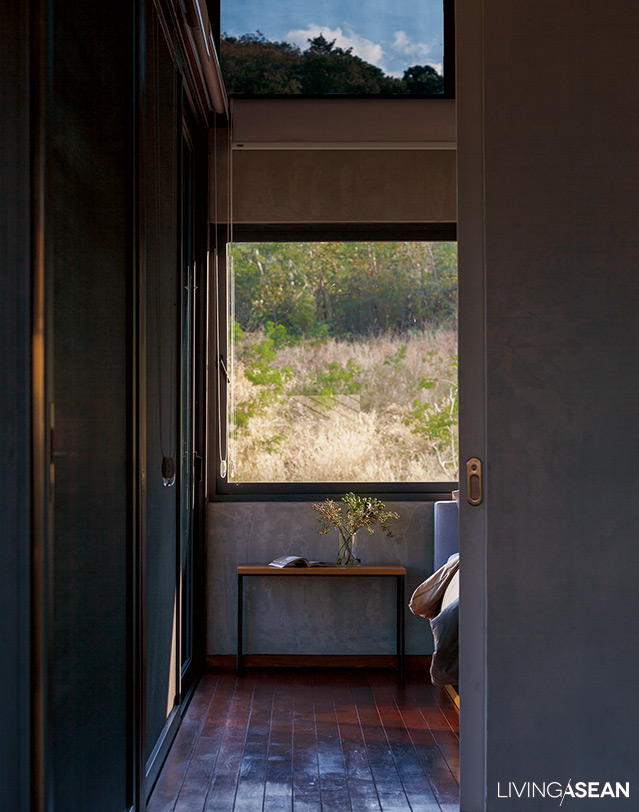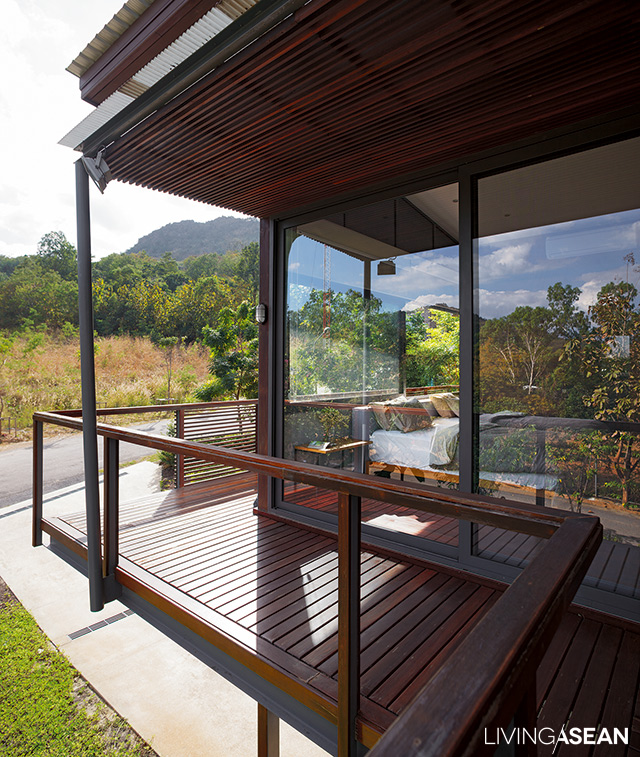 Link : https://th-th.facebook.com/spacetime.kalatesa/
---
You may also like…