Home studios need not be large to win big. Blending the worlds of fashion and interior design in her city workspace, this fashion designer is doing great creating beautiful collections in a condo.
/// Thailand ///
Story: skiixy /// Rewrite: Phattaraphon /// Photography: Nantiya /// Style: Praphaiwadee /// Owner: Thanchanok Thiranont /// Design: Juti Klipbua, JUTI Architects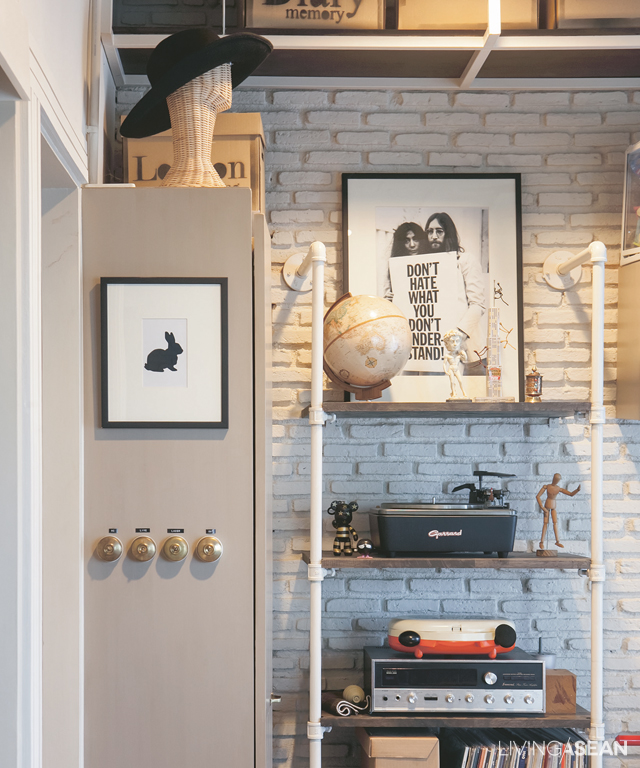 Thanchanok Thiranont is Style Editor for Seventeen Thailand magazine. The birth of her own "Thiranont" brand of womenswear was reason for the complete makeover of this two-bedroom condo, where she had lived here for ten years prior. True to the essence of her fashion ideas, she did it in style, transforming a cluttered, untidy 69-square-meter condo into a great place to live, plus a hot new studio worthy of producing and showing off the vitality of her style.
The basic concept is that this should be a multipurpose space, not only a residence, but also a factory, shop and showplace.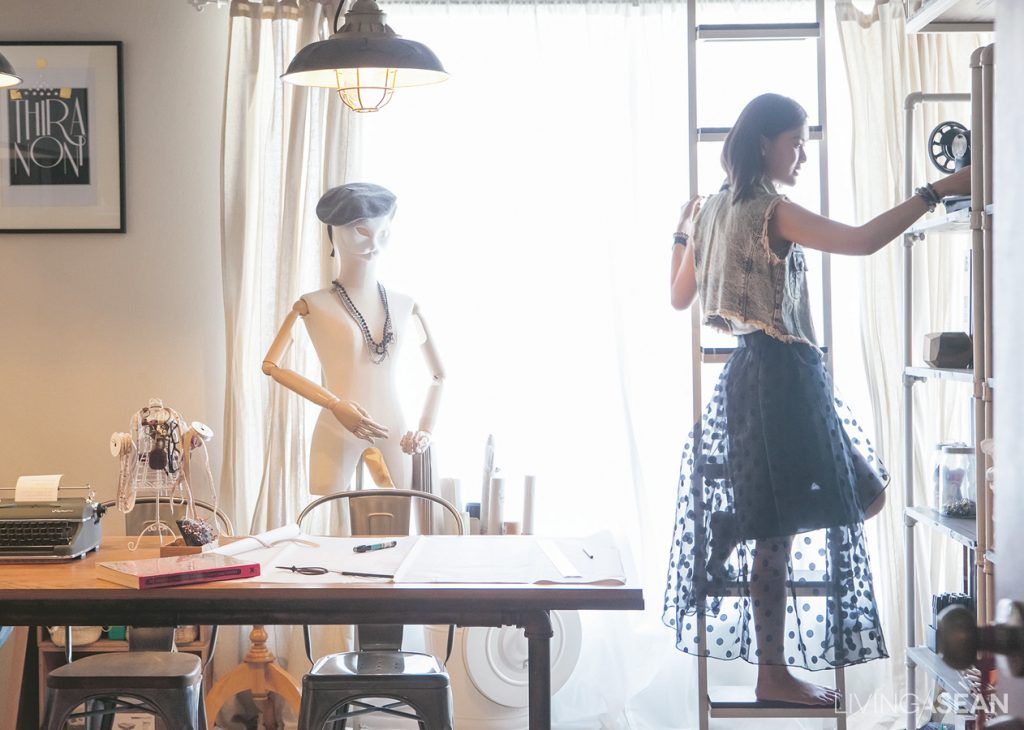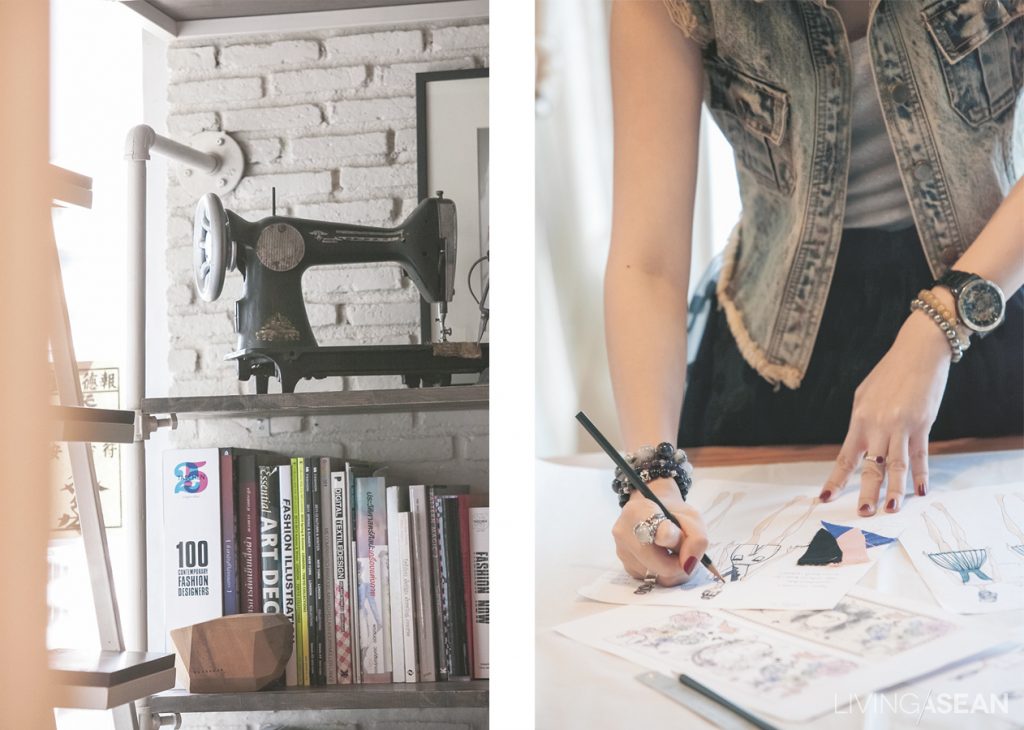 The renovation project takes shape with a big table placed at the center of the main room. Here the owner works on fabrics, make patterns, measure pieces of material, and tailor clothing to fit individual customers. It also doubles as a dining table, and is party ready for entertaining sisters and friends. The workspace connects to a more private living room through a sliding glass door with metal frame. It can be easily adapted for use as a guest room if need be.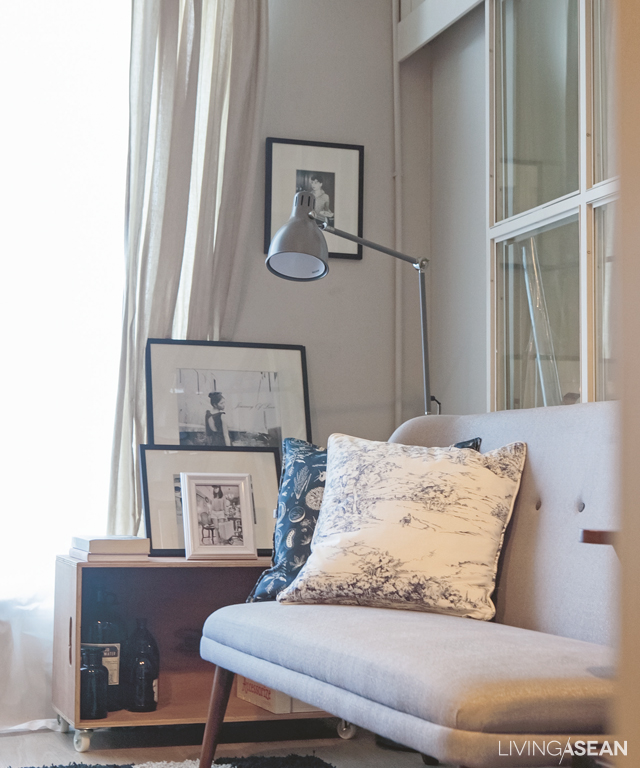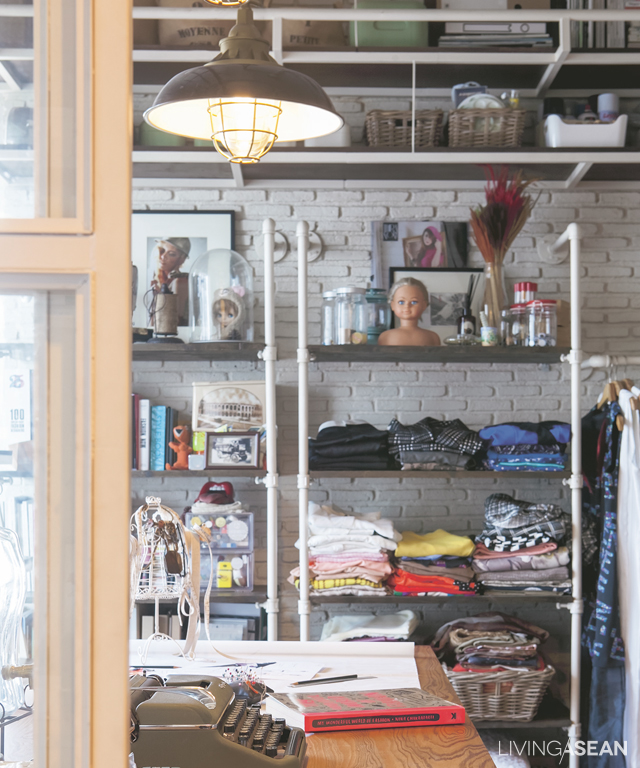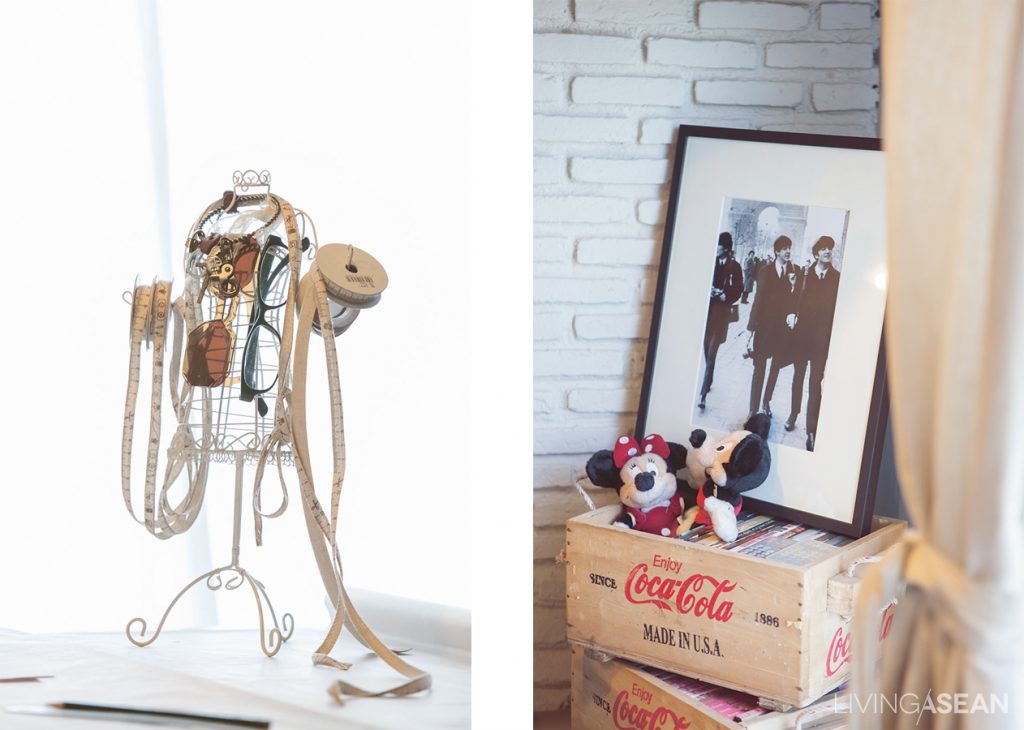 Since the owner had her own clothing brand, new equipment and furnishings were installed to make the boutique capable of handling increasing demands of the fashion world. The decorator accommodated her specific needs with creative vertical storage ideas. Keeping things off the floor, the decorator put the main storage space up the wall with a wheel-fitted ladder.
Sharing a slice of her paradise, Thanchanok said: "My brand has a smooth and simple look, like there isn't much detail. But look closely, and you see patterns on the material. It's like this home, full of hidden details. Customers can come here and get measured for two dresses at a time. Since we don't have a separate shop, we have to have complete functionality here even though it's not obvious. But we have to be completely set up for both living and working."