Eclectic style is the right definition of this blue-shade living space. The unique color attracts all eyes at first sight.
/// Thailand /// 
Photo: Soopakorn Srisakul /// Interior Designer: Balance Interior & Contractor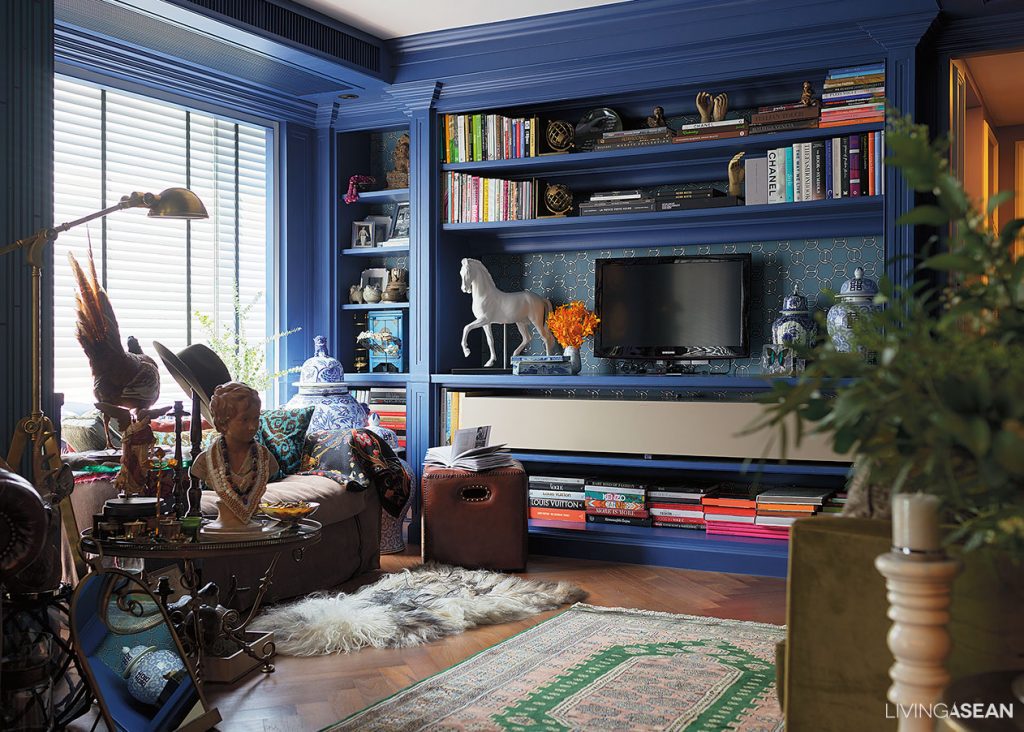 The posh condominium room offers a generous 78-square meters space. Obviously, Pavis Simakulthorn, the homeowner's favorite color is blue and his other passion are ceramic collections. As a result, these are among the first things he requested to Watana Kowatanabhorn, the designer.
"I wanted shelves, lots of them. They had to be in blue or indigo, which are my favorites."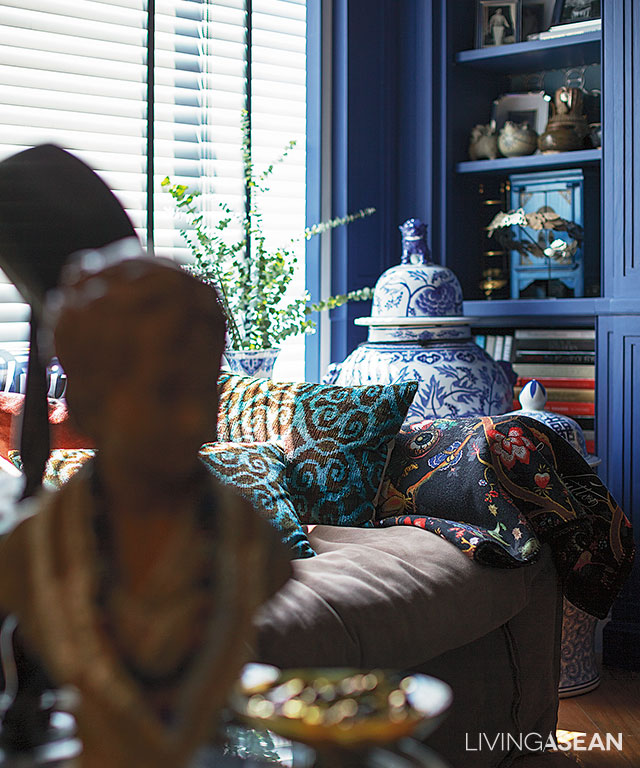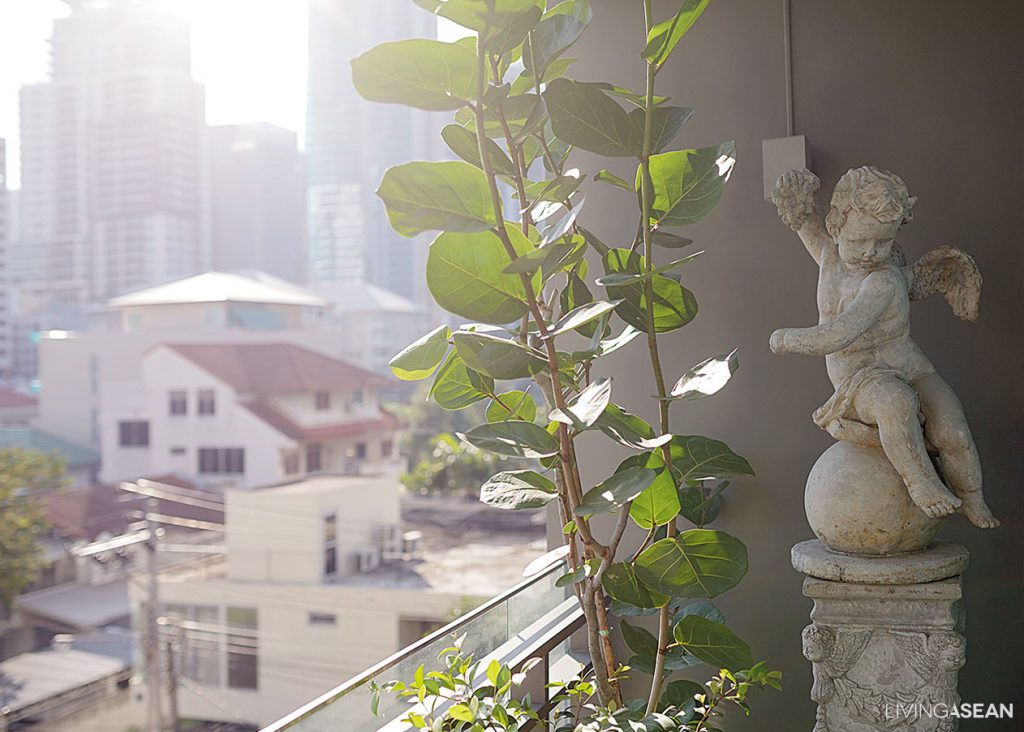 Pavis bought the room years ago, before meeting Watana and selected him to design the place. Recognizing the preferences of the homeowner, Watana designed an eye-catching European style pantry. The pantry's function is to show off ceramic and glassware collections. Tray ceiling is enhanced by decorative trim molding.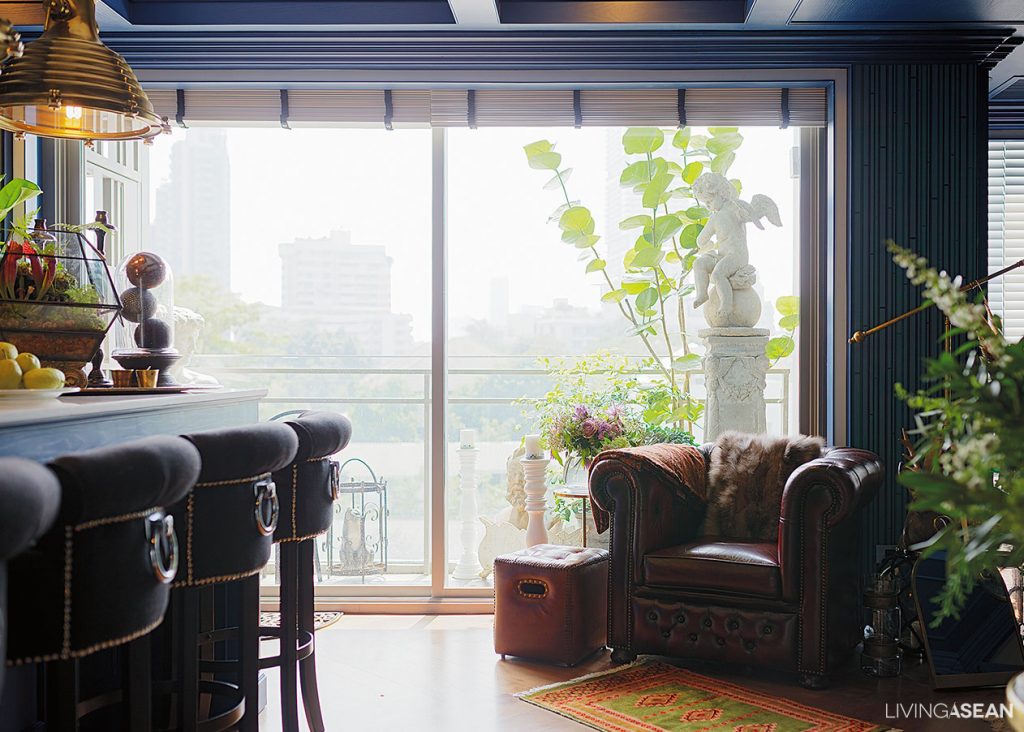 A reading room next to the pantry is full of bookshelves. Shelves are filled with books in Thai and foreign languages. A priceless antique bead necklace collection is also shown on the shelf. Another interesting feature is a wallpaper, which Pavis discovered from a trip to Paris.
"While visiting a friend. I came across a wallpaper store that design wallpapers for Hermes and other world-class brands. I ordered custom-made one for the room. Three month later, the ocean blue wallpaper arrived. I just love it."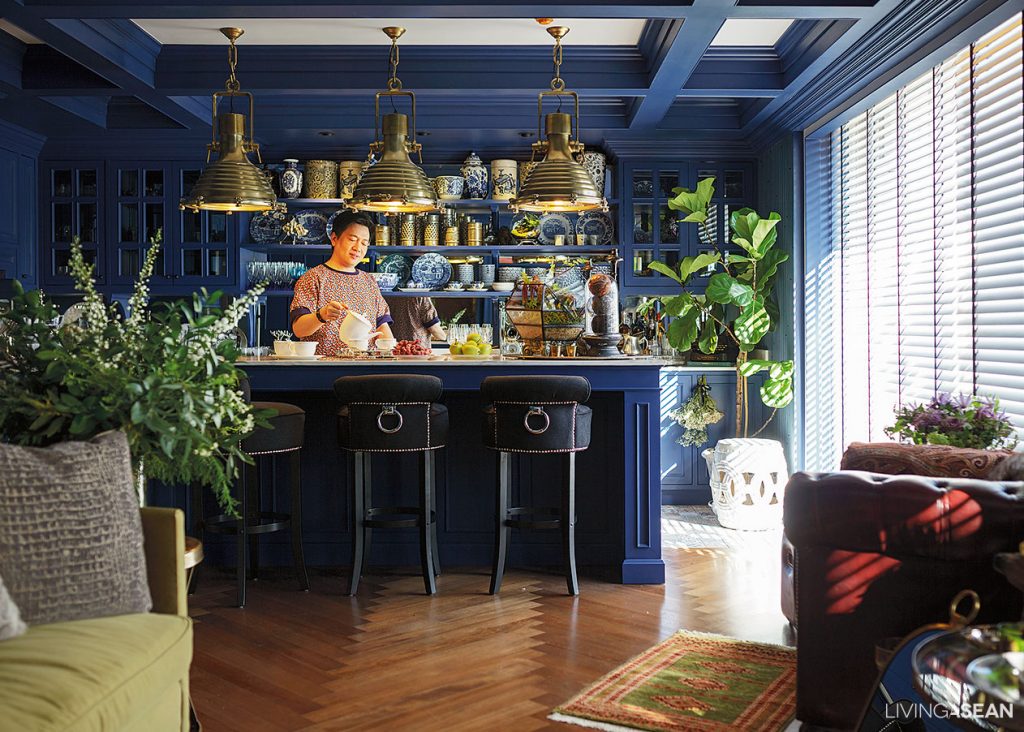 Outside, the balcony is adorned with a Cupid statue, which Pavis cherished, while the bedroom interior mainly use purple. "I'm very impressed by the designer's choice. The color is warm and relaxing. Deep shades represents complexity and is the last color on usually sees before going to sleep at night."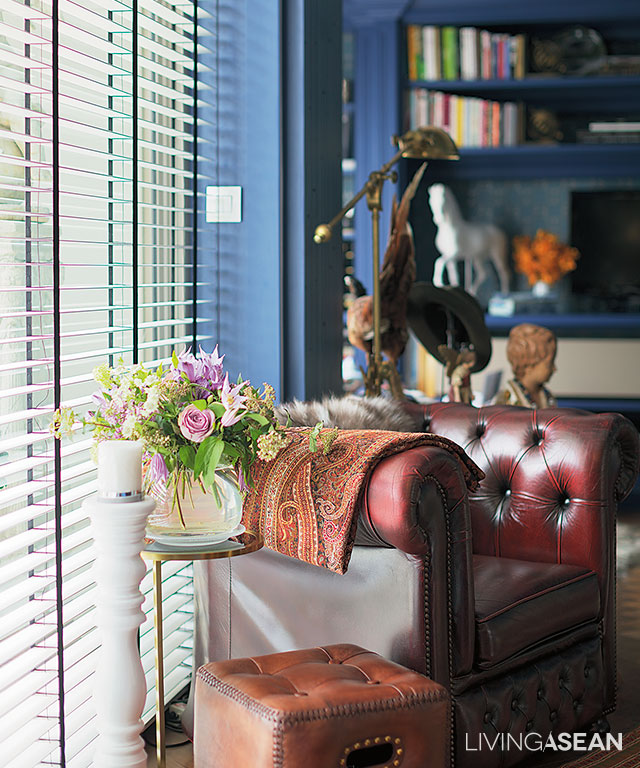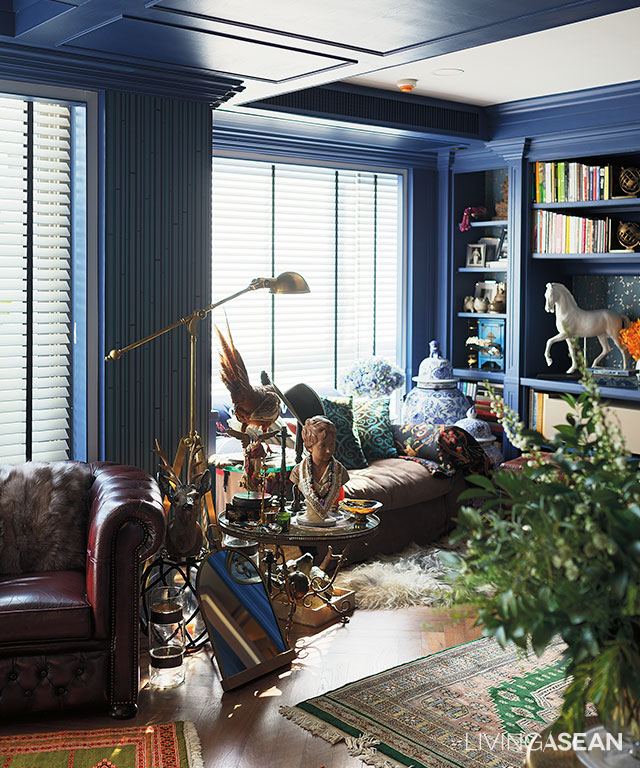 The bedroom features DM Home wrought iron bed. The headboard is designed by the homeowner to match with the pillows. A wooden built-in cabinet is used to store collectibles and photographs. Wooden strips overhead keeps the air-conditioning machine hidden. The décor scream out eclectic tones with fur, antique pieces and stuffed animals.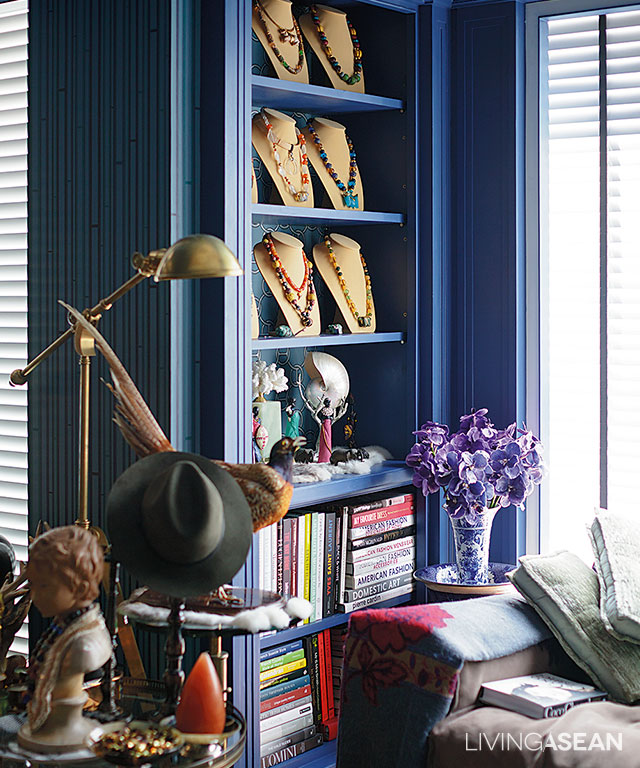 Little details go well with the whole design. Built-in accessories storages features trim molding similar to Roman pillars. The bathroom at the far end includes a subtle, luxurious elements. Floor tiles are custom-made to complement the elegant rug.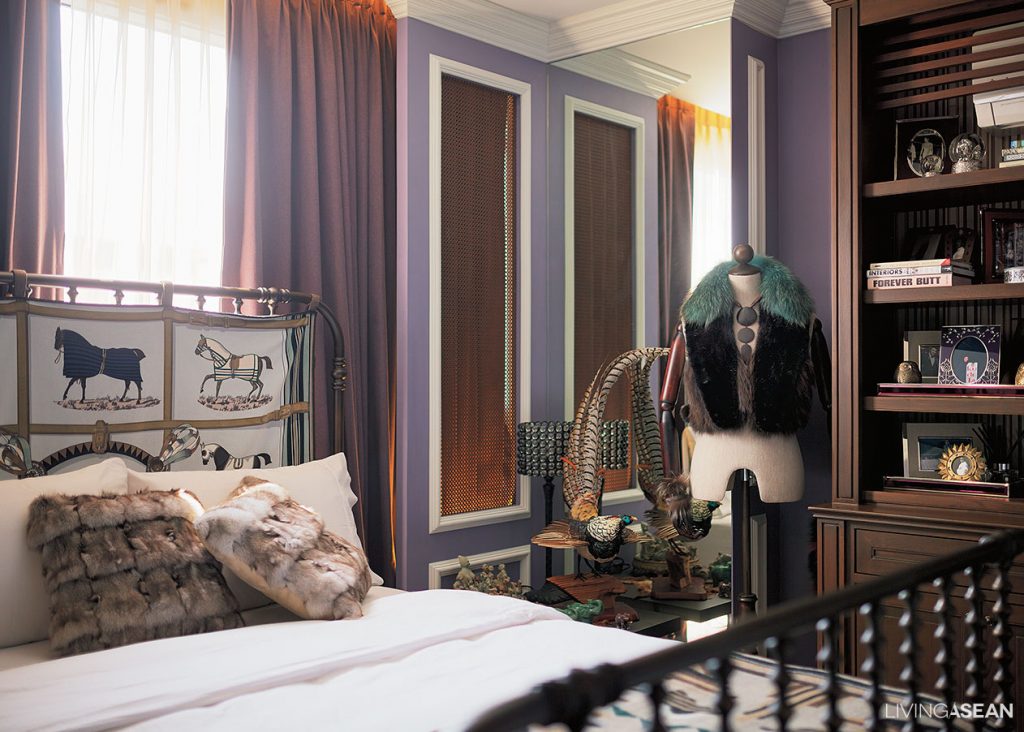 The bedroom features a wrought iron bed in black by DM Home. The homeowner designs headboard treatments herself by emulating pillow patterns. The bed cover is one of a kind. To the right stands a built-in wood cabinet used for storing collectibles and photographs. Over the head, decorative strips keep the air-conditioning unit hidden in plain sight. The walls are painted a light shade of pastel purple with whit accents. Decorating details speak to the Eclectic style including fur, antique collectibles, and stuffed animals.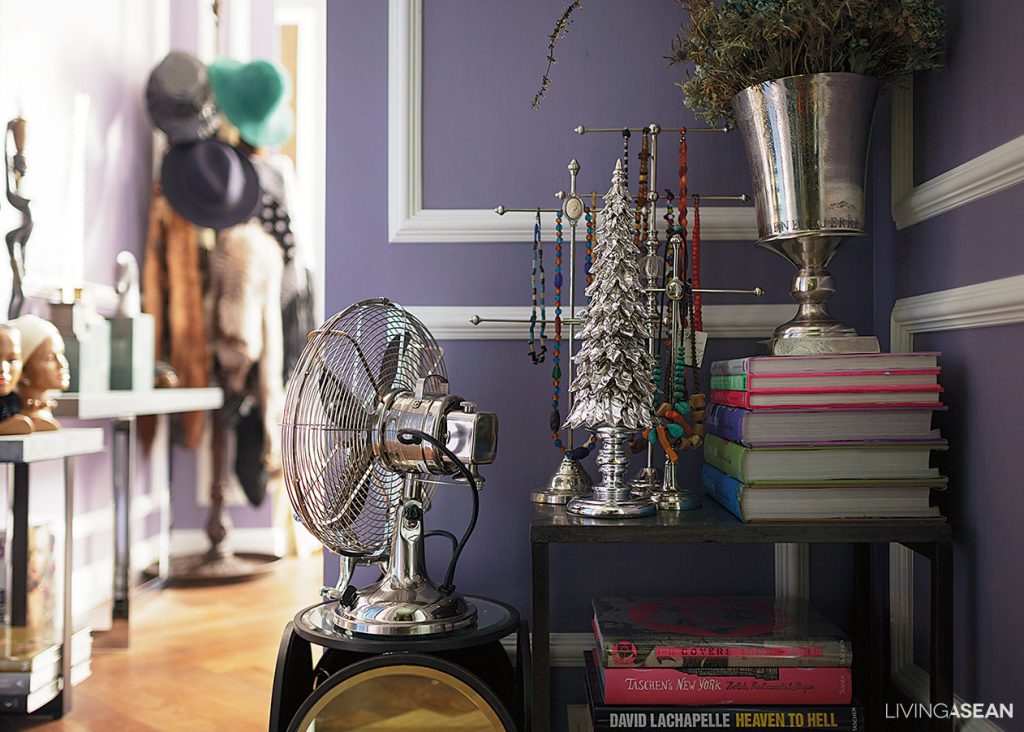 The homeowner's personal eclectic style is clearly expressed in the place. Just as Pavis's conclusion. "I believe the room was left in a good hand. The designer's understanding and ideas are as expected. The chemistry is right, I guess."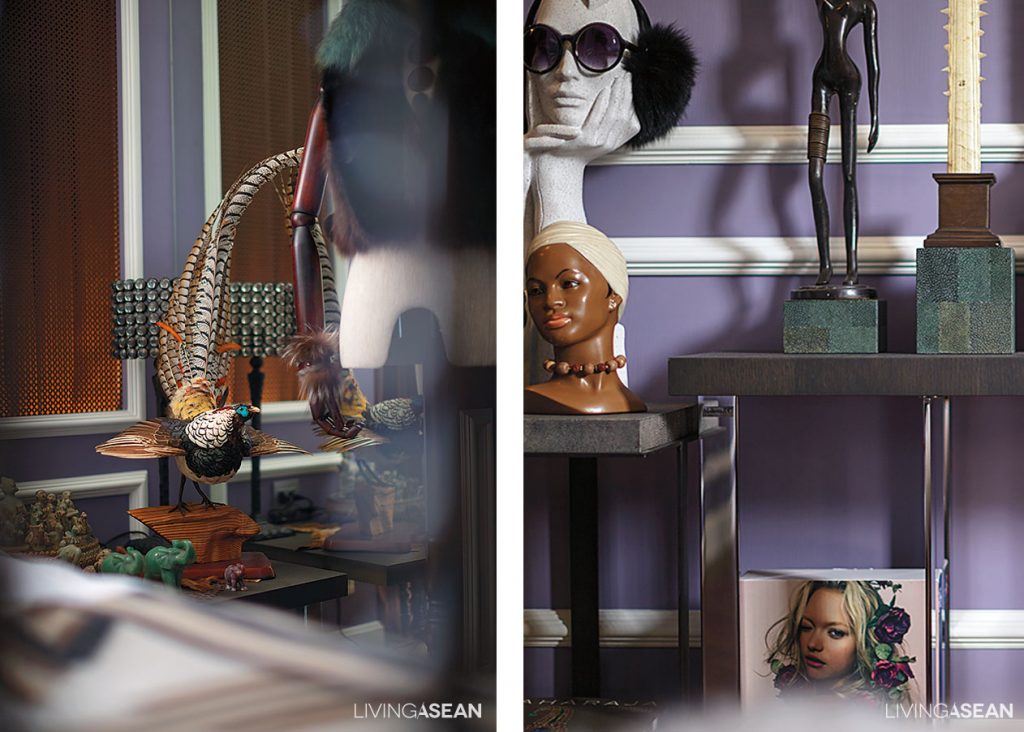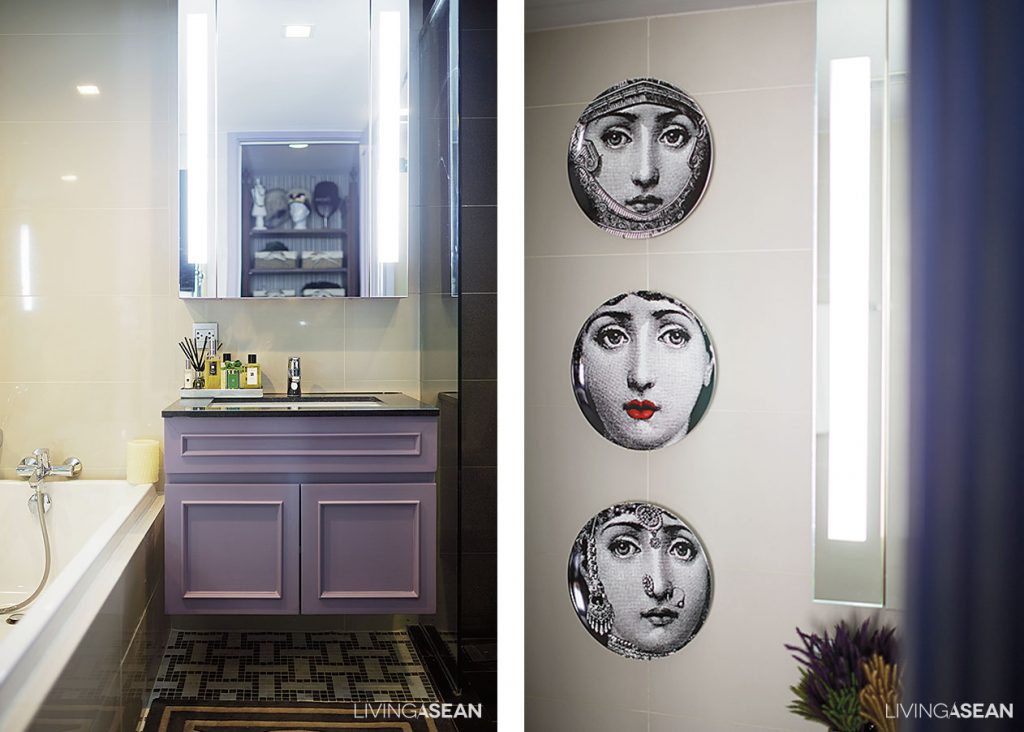 link: https://www.facebook.com/balanceinterior/