The sun is scorching hot this afternoon but inside Baan Nai Suan, a cozy tropical garden in the coffee shop. It's cool and refreshing . Warisa Sinlapakun, the owner who designed and landscaped this garden on her own has a lot to tell us.
/// Thailand /// 
Story: Apasri Mimana /// Photography: Sitthisak Namkham /// Landscape Designer: Warisa Sinlapakun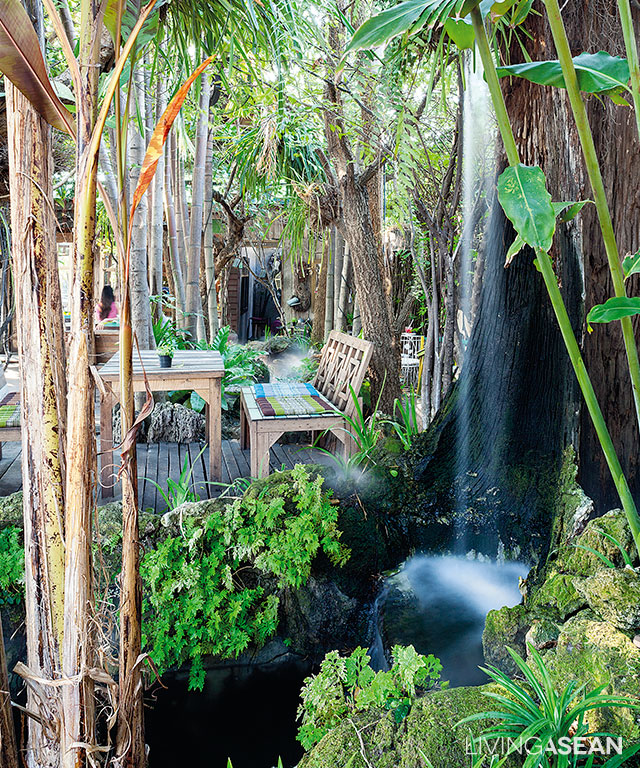 "I've always liked the shade and growing plants. When this coffee shop project came along, I knew right away it had to have a garden. Before this, I was a yoga teacher in a club, but one day I decided to branch out. Closer to nature it's more relaxing, and our spiritual health benefits."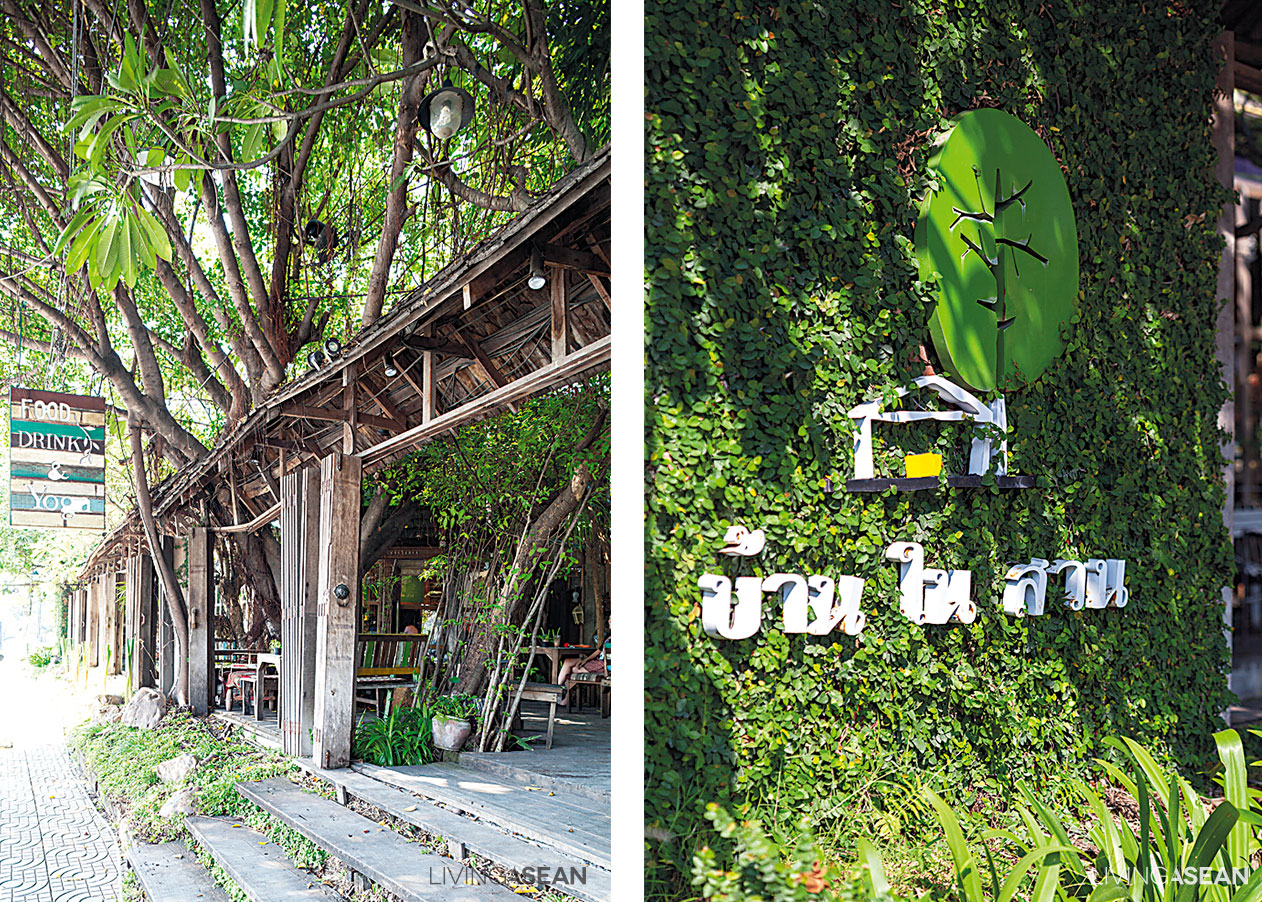 Baan Nai Suan, on Hua Mak Street, has two main sections. The first is the coffee shop, restaurant, a wood structure with food and drink service on the lower floor and a high-ceilinged yoga studio with big picture windows upstairs. The second section is a beautiful tropical-style garden.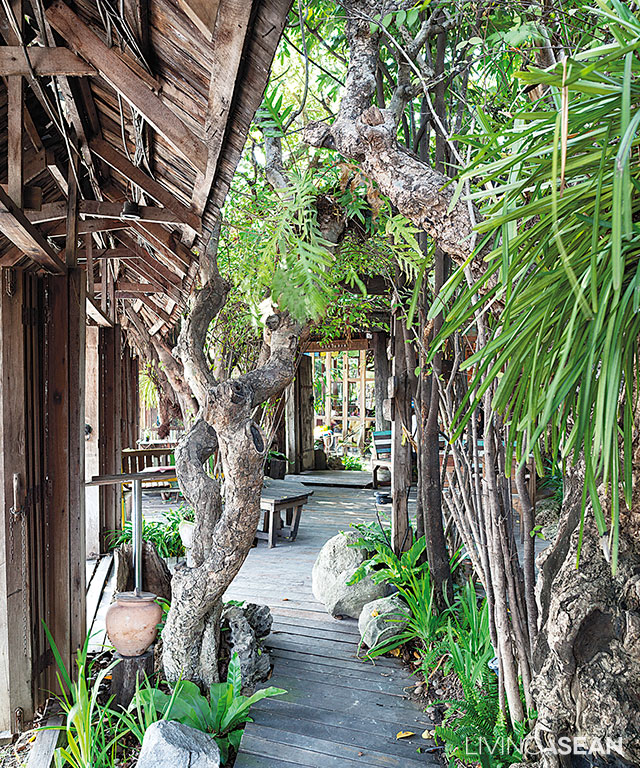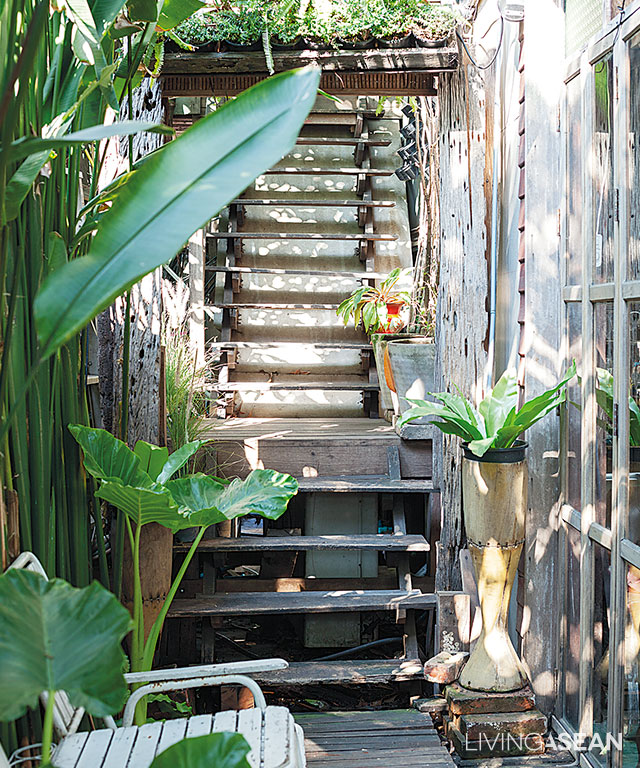 "The garden started as just dirt, not a single plant. I don't have a degree in garden design, but do have ideas, and love the tropical style. I used pencil and paper to draw details, spots to put trees, dig a pond, sketched in a waterfall, brook, and places to sit.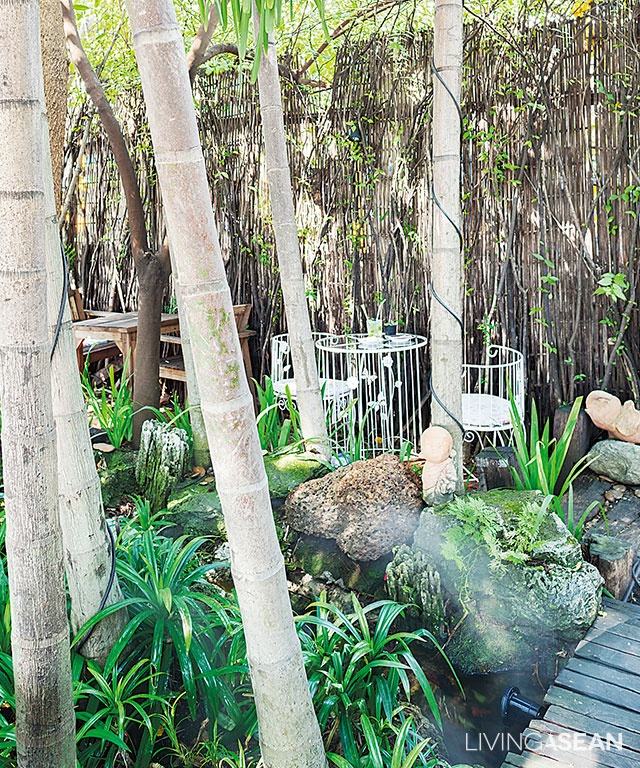 "Then I went looking for ornamental things to buy and found some cute plants at the Decorative Plants Center. Big trees I got from Prajinburi and Nakhon Nayok. I used leftover construction wood to build furniture and a garden path. We needed shade, so I planted some big trees, like this super-shady 10-meter banyan from Nakhon Nayok. I've added on little by little over the last 6 years until it's the Baan Nai Suan you see today."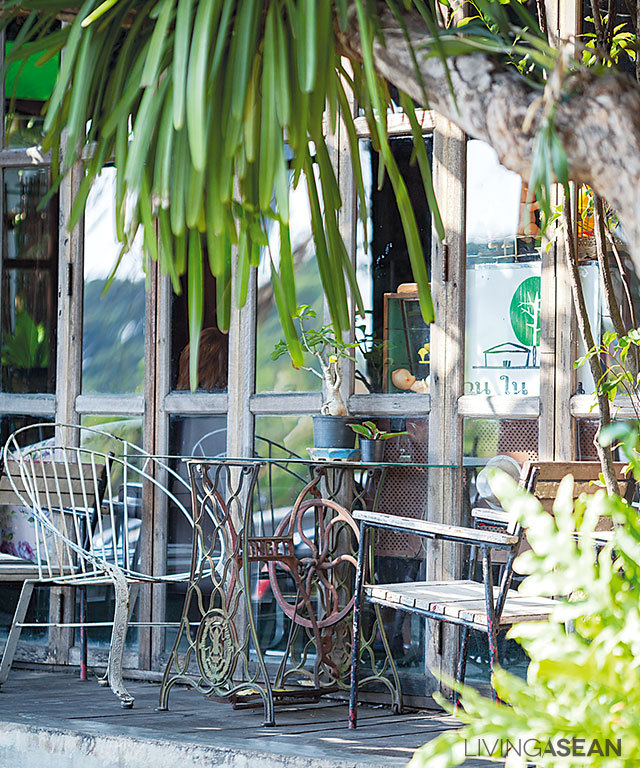 Every morning her helpers water plants, rake fallen leaves and add fertilizer, a maintenance system She has down pat. But improvements are ongoing. New plants must be shade-tolerant, since very little light reaches the garden floor here, which is why even in the middle of the day it's cool and comfortable.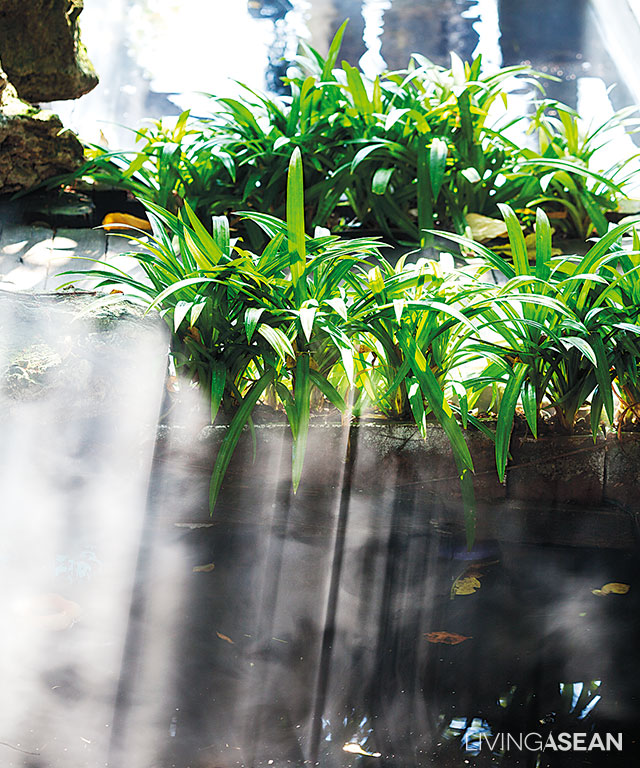 "I spend most of my time in the shop. If our workplace has a good feeling, we ourselves feel good, and the more enjoyable things we do, the happier we feel. I pick plants I like, like Alexandrian laurel and perfume flower tree, that give out a lot of sweet fragrance, or tree jasmine, which I really love: its white flowers hang down in the cutest way! Indian oak is cool in a different way: in full blossom, the garden is full of red flowers, the garden looks fresh, even if there are a lot of petals to rake up."