At Sakon Tanchotakul, the designer of  Scenery Concept Landscape Design & Contractors's house in Nonthaburi, one is able to feel fresh and cool air in the

jungle

 garden. Mist from the automatic sprinklers glistens on the leaves, and birdsong mingles with the sound of a waterfall. It's a little heaven owned by one who loves nature.

/// Thailand /// 

Story: Isara Sonsat /// Photography: Ritthirong Janthongsuk /// Landscape Designer: Scenery Concept Landscape Design & Contractor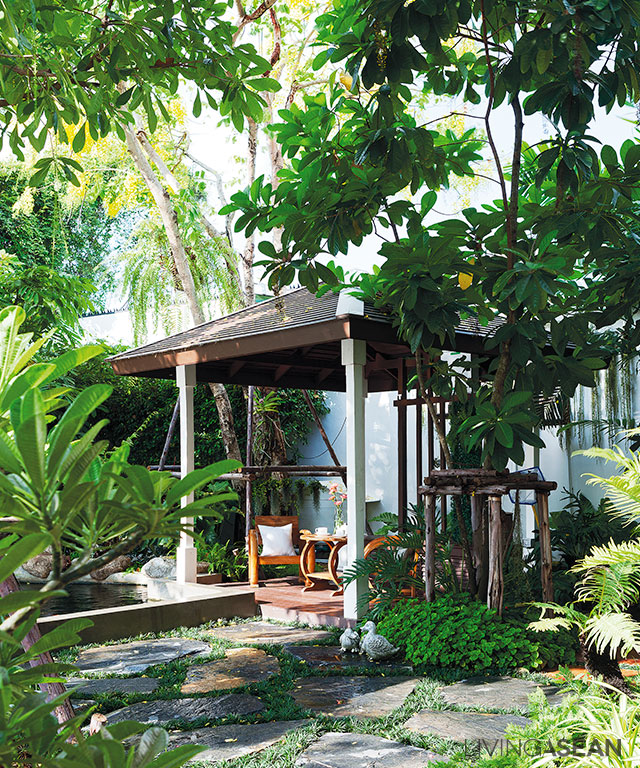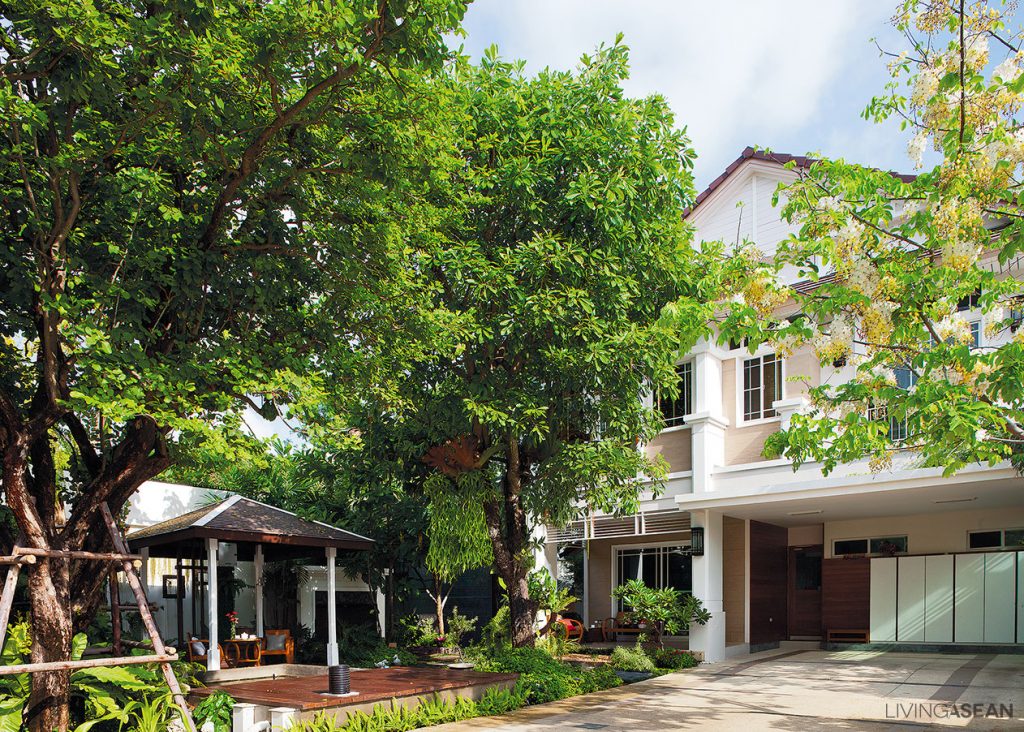 "I wanted a jungle garden, lush greens relaxing to the eye, says owner Sakon Tanchotakul. "We tried grass first but Suraphong Owararin, the designer had said from the start that there was too much shade that made grass died. On the second try we told him where to place the things we liked, including the fish pond. He matched our concept perfectly, and now we have a two-stage waterfall with a stream flowing down to the gazebo."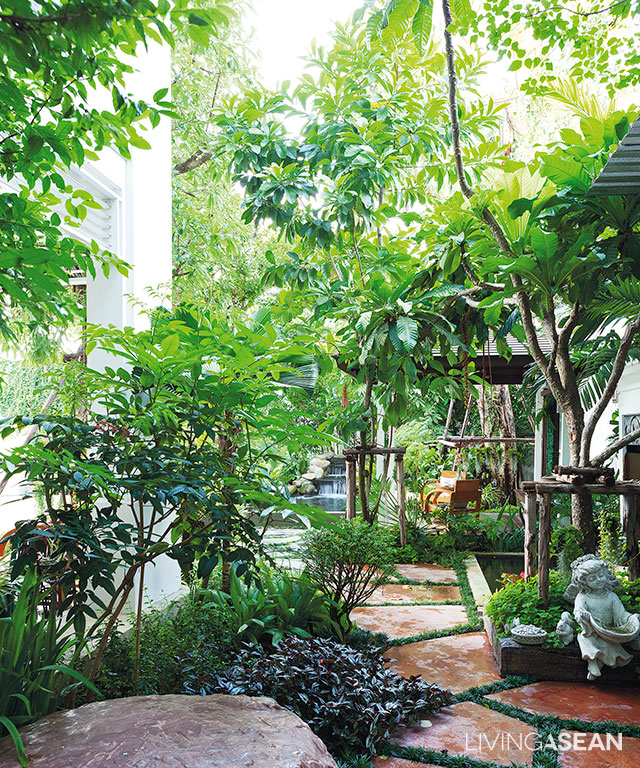 "We tore down and rebuilt the original gazebo and waterfall wall, but kept 2 big trees: golden shower and bauhinia," adds Suraphong. "The owner gave me a free hand with the design. The owners went with me to pick trees with beautiful shapes, like tasselberry and Indian Oak. We put cat's claw vine on the left wall to add some green, and below, for its fragrant leaves, jasmine. Jaemjan Nikhomrat said she really loved that white rainbow shower tree that's now in full bloom and shading the car parking spot.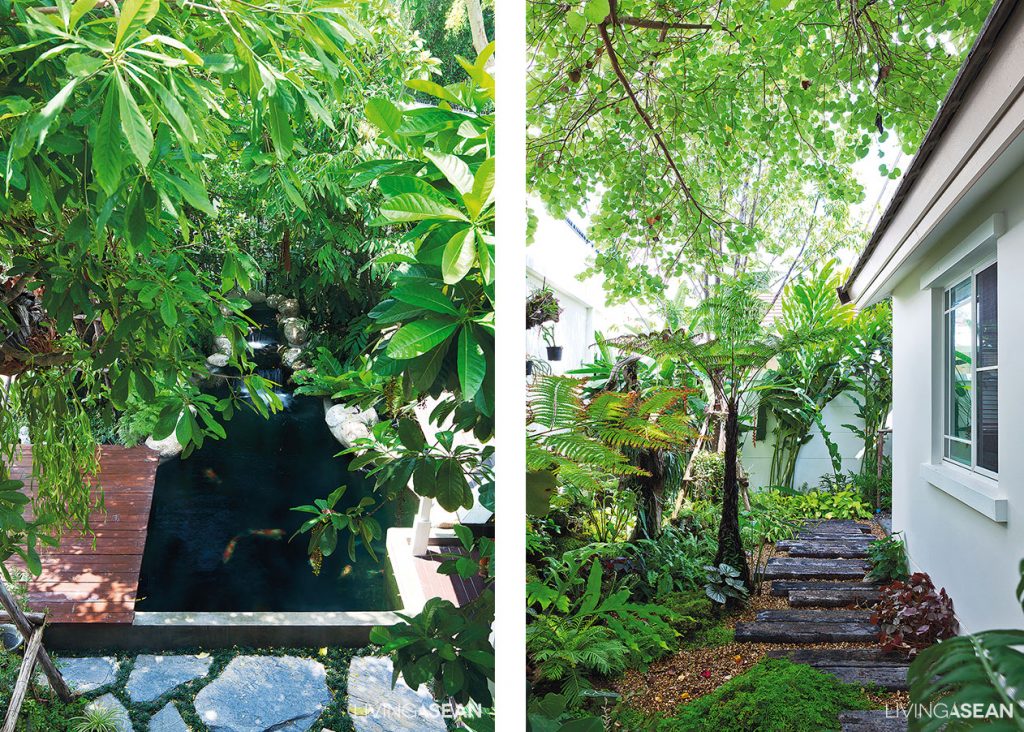 "The owner and I worked closely together on the design. At his request, we put in a bird cage, planted kitchen vegetables, a yard paved with freeform flagstone, and a relaxing gazebo."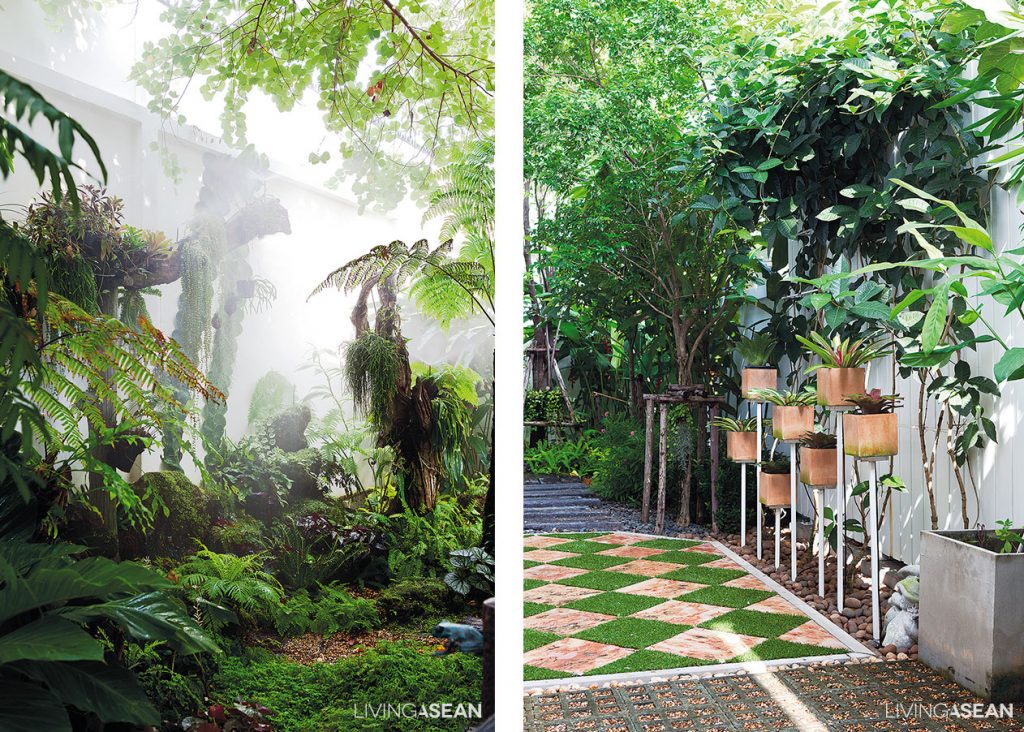 Suraphong and I go upstairs in the house to The owner's home office.
"The owner wanted a view of the 'jungle' behind the house from this room. We picked shade-tolerant plants such as spike moss, tree ferns, begonia, and sword fern to line a walkway of artificial railroad ties. Here kitchen vegetables grow in ready-made planter boxes set on artificial grass."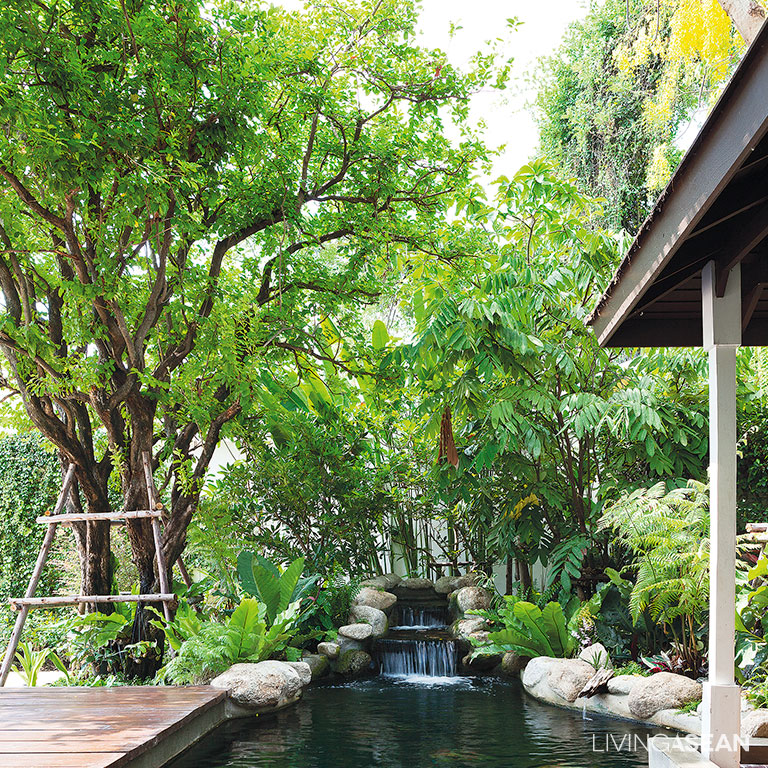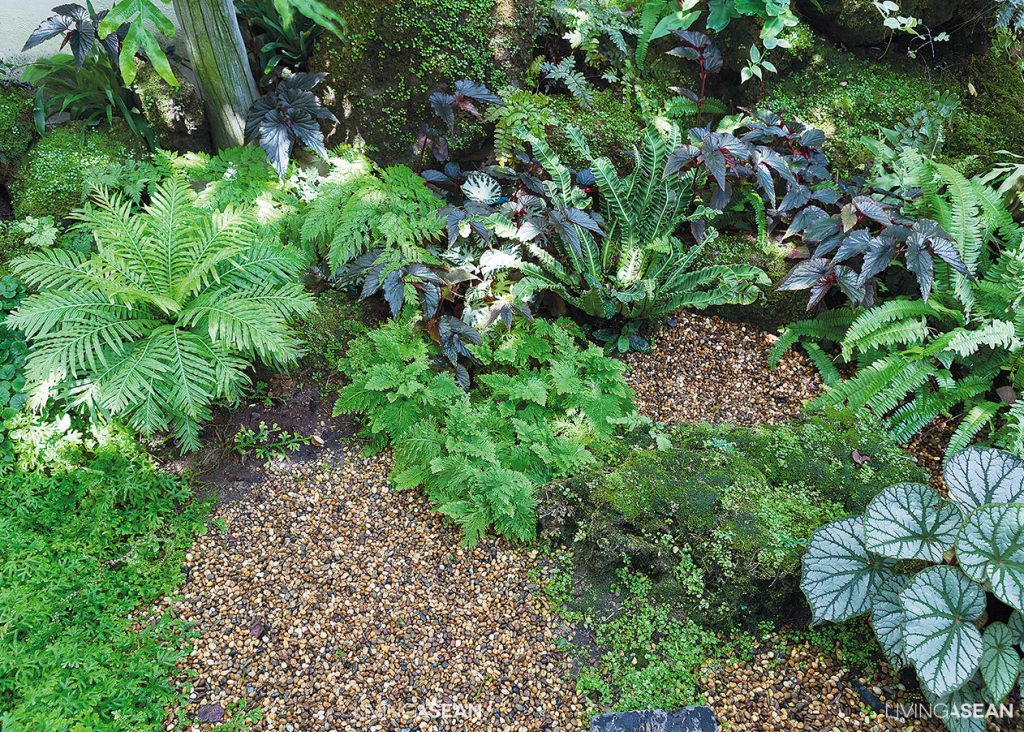 We spent only a little time here, but it was enough to see how deeply Sakon and Jaemjan loved his jungle garden. Not many of us might create such a miraculous garden, or care for it so well, but their example shows that when we protect and respect nature, then nature will reimburse and protect us in the same way, and give us happiness.