The Singapore-based designer brand "ipse ipsa ipsum" has unveiled one of the finest collections of Peranakan-inspired home décor and accessories.
/// Singapore ///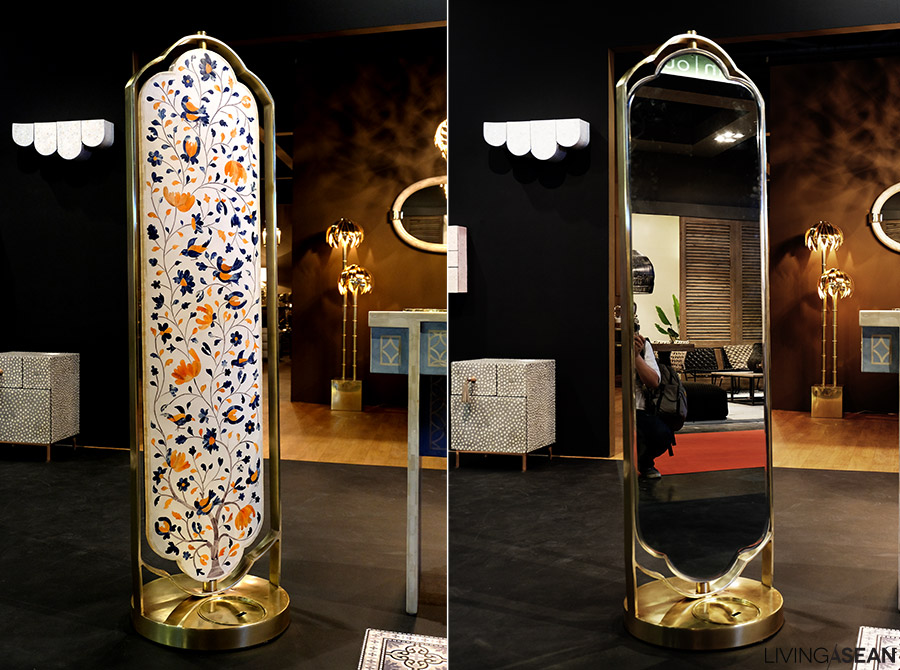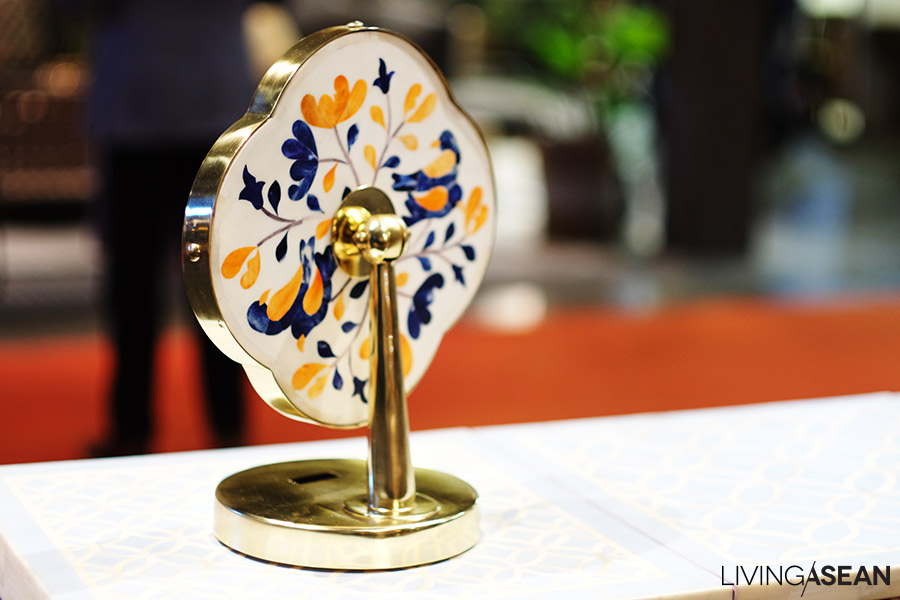 Bold and beautiful, Peranakan design is the product of Chinese migration into the Malay archipelagos of centuries ago. Making its world debut at last year's International Furniture Fair Singapore, the new product line called "Straits Reflection" included a tabletop mirror and a floor-standing mirror that told stories of a fascinating amalgam of Chinese, Indian, and Malay craft traditions.
The designer brand was launched in 2016 as an initiative of "Sam & Sara", an established Indian silverware business headquartered in Singapore. Combining ultramodern materials with traditional craftsmanship skills, the new brand aimed to create original designs under the slogan, "The extraordinary for the ordinary".
"Straits Reflection" by Jeremy Sun and Nicholas Paul was the result of collaboration between the designer brand and the Peranakan Museum in Singapore. Peranakan Chinese, or Straits-born Chinese, are the descendants of Chinese who migrated into the Malay archipelagos form the 15th to 17th centuries. Over time, their cultural heritage, architecture, design, and cuisine have become prominent landmarks in Singapore, Malaysia, Indonesia and parts of southern Thailand.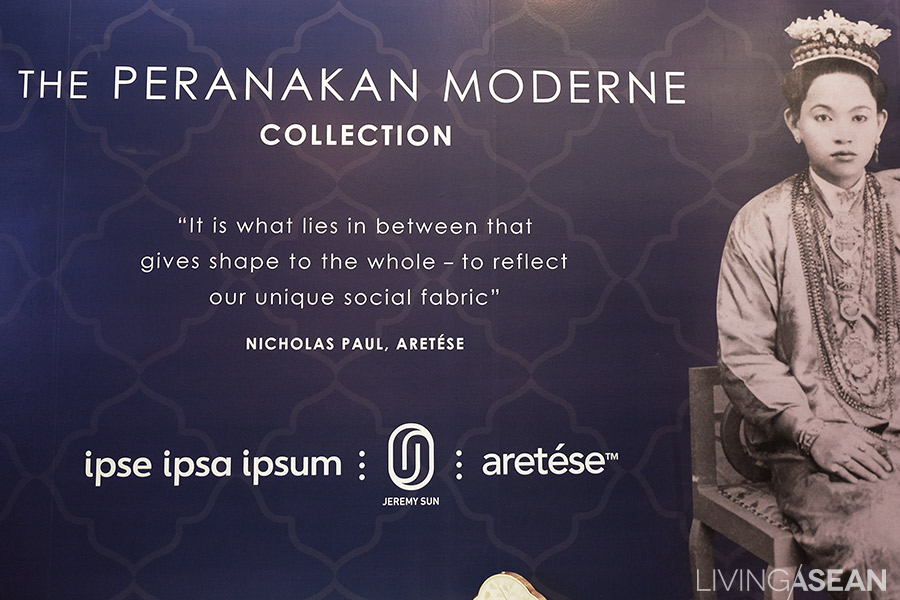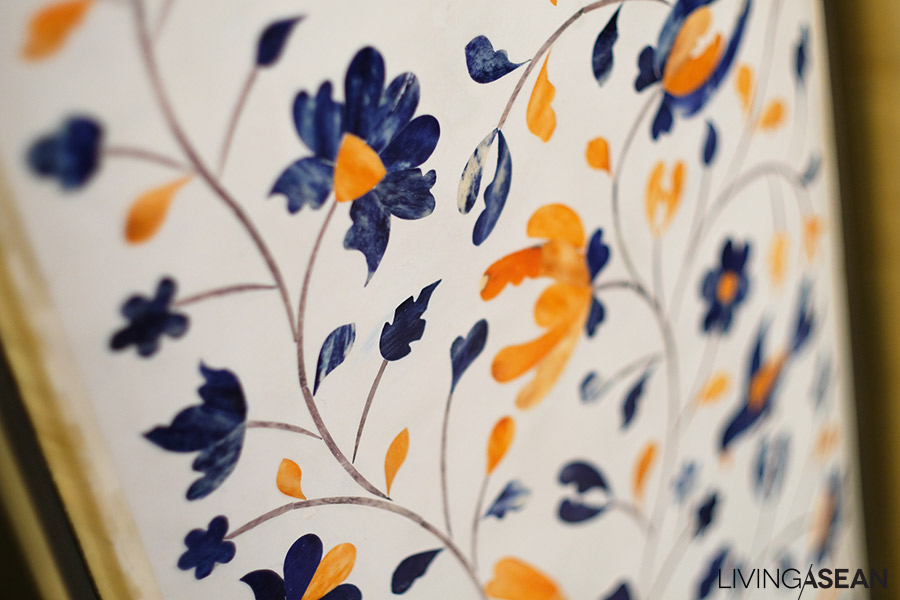 "Straits Reflection" is evidence of an artistic ability that has evolved through on-going interactions among Chinese, Indian, and Malays. Its design aesthetics combine Indian floral patterns with traditional Chinese bird paintings, and Malay-style bold colors.
A curious mix of the old and the new, "Straits Reflection" includes a tabletop mirror that displays temperatures and air quality values, and a matching floor-standing mirror that reflects on the Peranakan experience.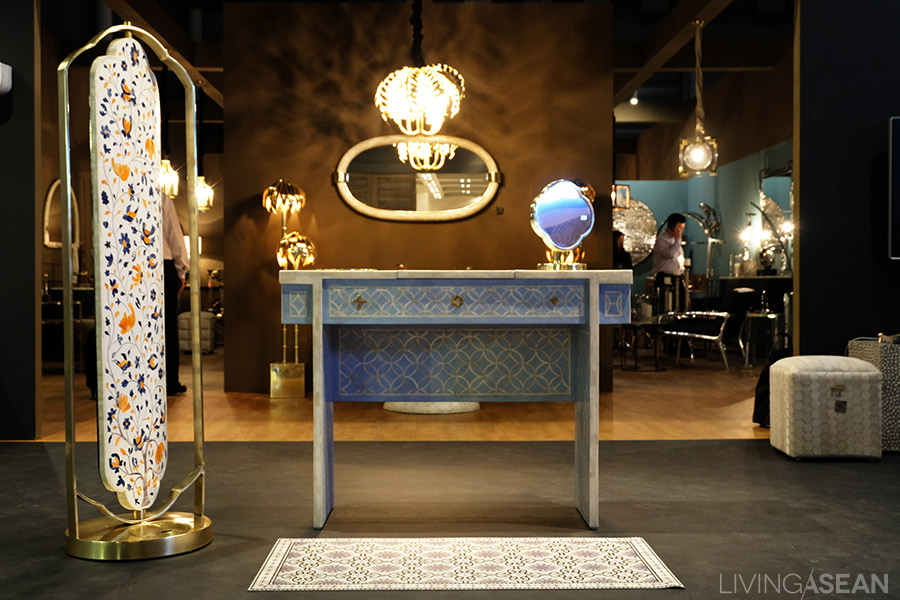 You may also like…