The differences of form, shape, color and style was combined in this beautiful bizarre garden restaurant. ' Garden as art ' is the definition of this creation.
/// Thailand /// 
Story : Warapsorn Akkhaneeyut /// English Version : Peter Montalbano /// Photos : Chaiyapruk Podang /// Landscape : Suriya Bunyawetchiwin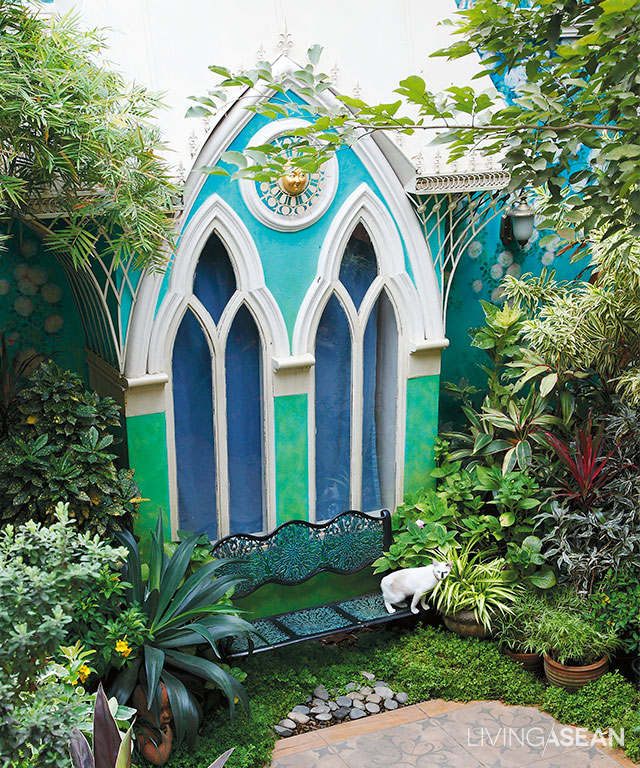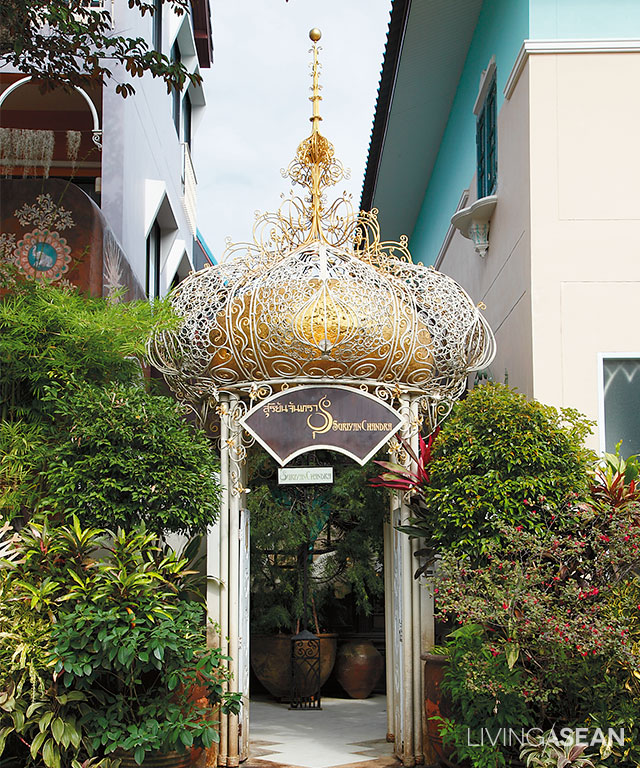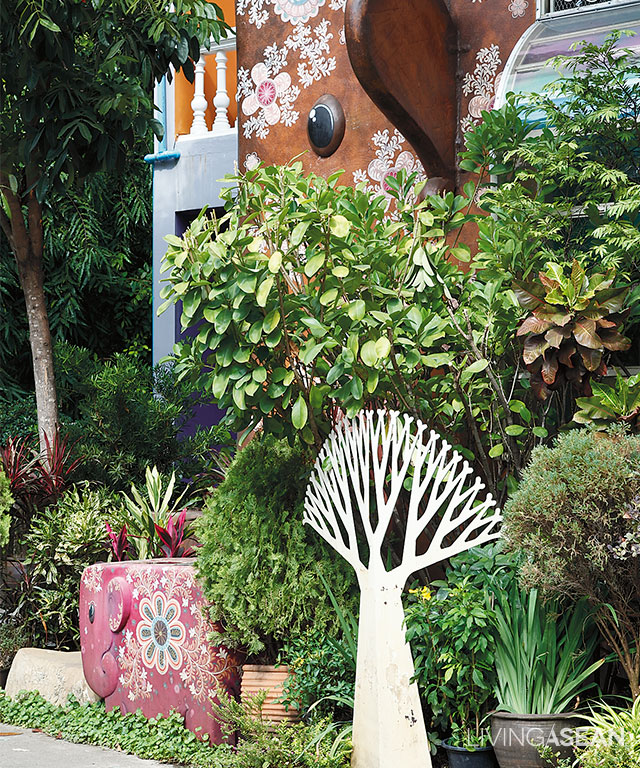 Suriya Bunyawetchiwin was so charmed by Chiang Mai that he settled here more than 17 years ago. It's now three years since he moved the Suriyan chandra art and home decorations store to a commercial property on Siri Mangkalajarn Rd. Remodeling here, he converted some of the space into a restaurant with the French name L'éléphant Bistro Gourmet.
The outward appearance of the old building was almost completely changed. On the ground floor he extended a wall outwards, giving it an elephant form, and added another building with a connecting roof and eye-catching garden in front.
"The arbor that we brought from the old shop was too big to carry out back. It didn't go with the original building façade, so we tore out a wall, put in metal-framed glass windows, made that wall into an elephant sculpture, matched by a pink baby elephant below it.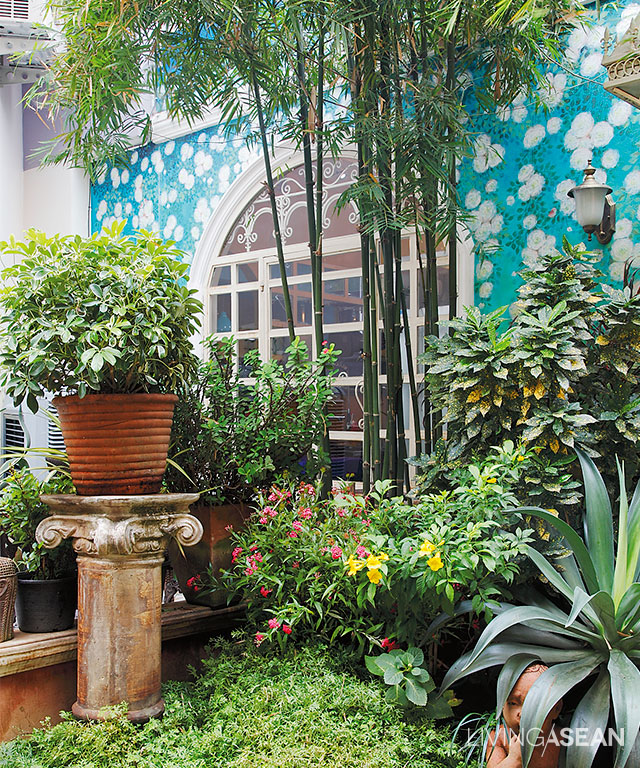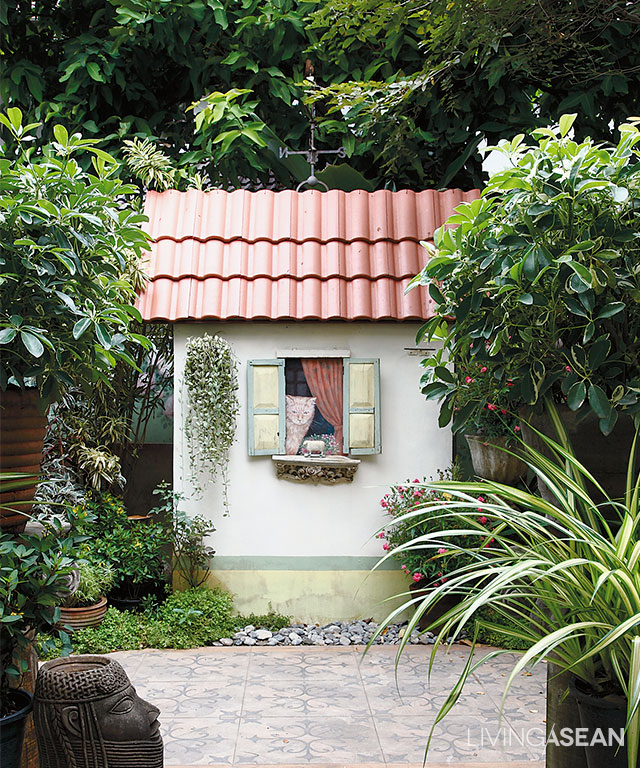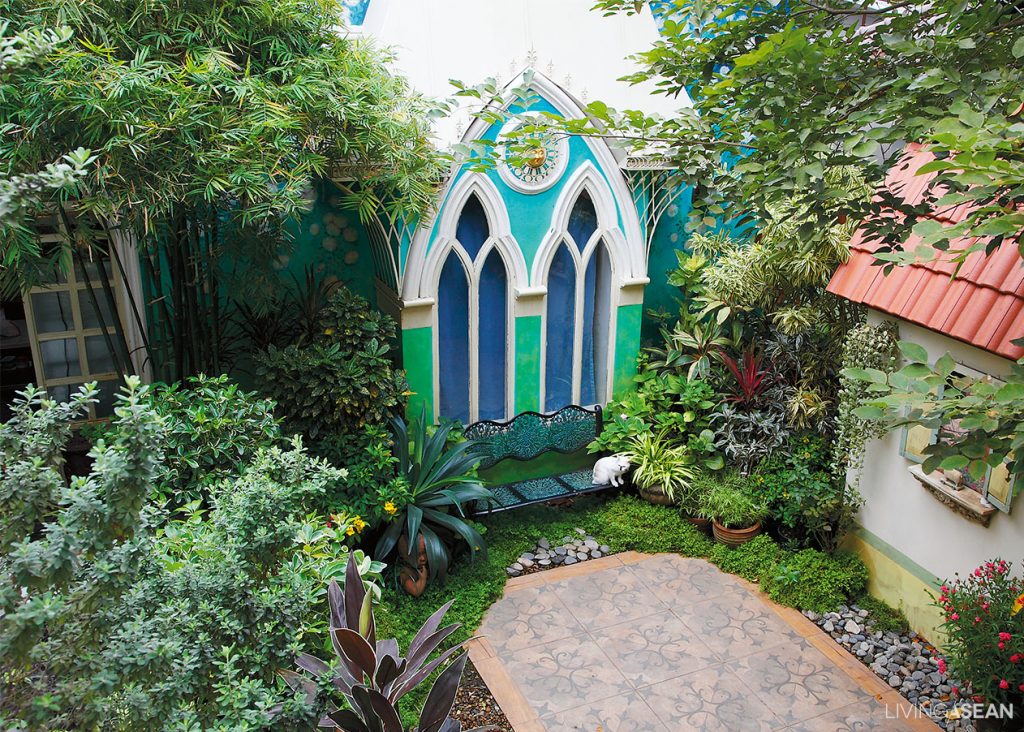 Inside the shop, half is like the old Suriyanchandra store, stocked with lifestyle accoutrements, and the other half is the restaurant, with some dining spots outside by the rear garden.
"The love of art and food comes from my French father, so this is 80 percent a French restaurant, combining the freshest possible ingredients with authentic cooking and the concept of "make yourself at home."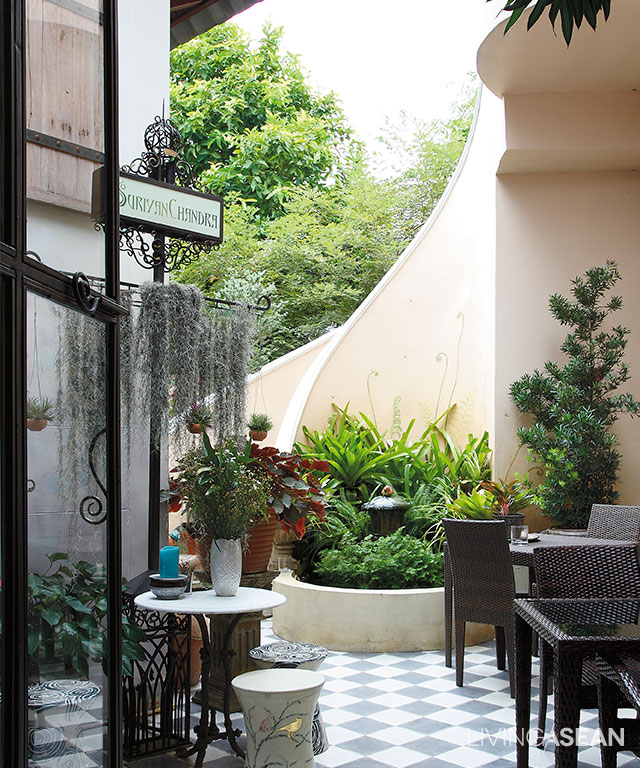 The shop and restaurant is furnished with elegant things Suriya has collected on his travels: a big elegant French-style table, antique chairs created by fine craftsmen. The outdoor garden mood gives the feeling of dining in a foreign land.
Artistic touches are everywhere, especially painted designs by the artist Sutthi Prasertkhaothong: Cement borders sculpted with birds, painted ferns and dragonflies on walls, a cat staring out a window.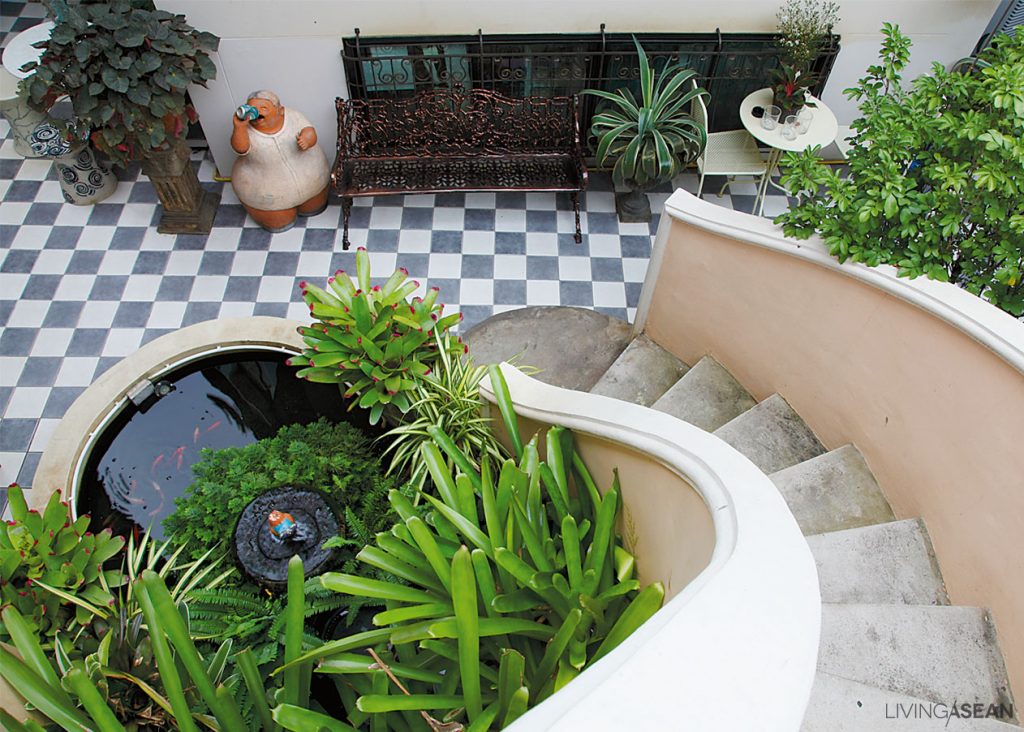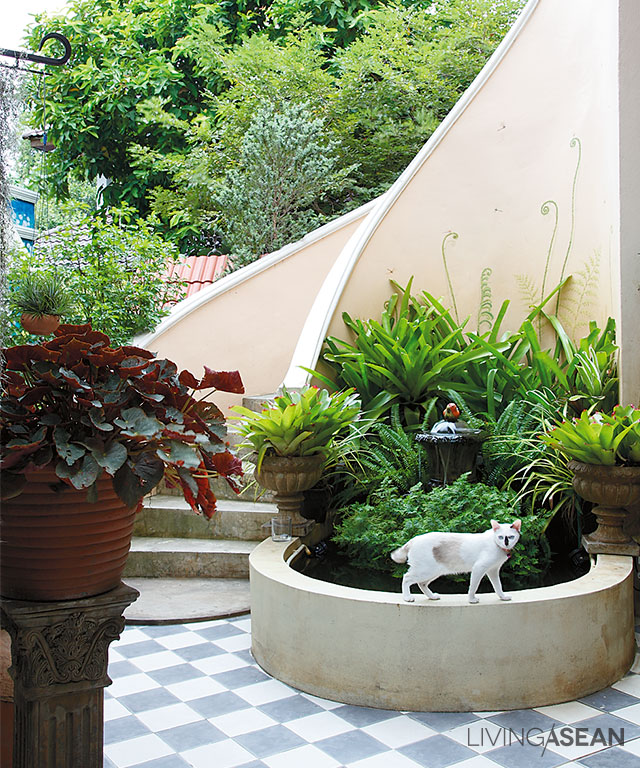 "What I liked about this place was how well it fit my slow lifestyle. I used to sit in back and daydream about where to put statues or other features. I love the feeling of a courtyard or garden in the middle of a house, very private, it's like falling into another world. It wasn't easy creating things like Gothic-style curved garden windows. The alterations weren't like normal carpentry. But isn't this kitchen pretty?" (laughter)
If you come to visit this world of Suriyan chandra limitless imagination, you will experience the love and dedication he has put into this uniquely entertaining garden establishment, which is above all his own production.