Silhouetted against a stone forest, this one-of-a-kind boutique hotel is a thriving, delightful escape adorned with works of art. Check it out.
/// Thailand ///
Story: skiixy /// Photography: Dumrong Leewairoj, Soopakorn Srisakul /// Style: Somboon Kreangkrai /// Design: Thavorn Ko-Udomvit, Kawit Ko-Udomvit, Anan Tantasanee, Kattika Kittiprasarn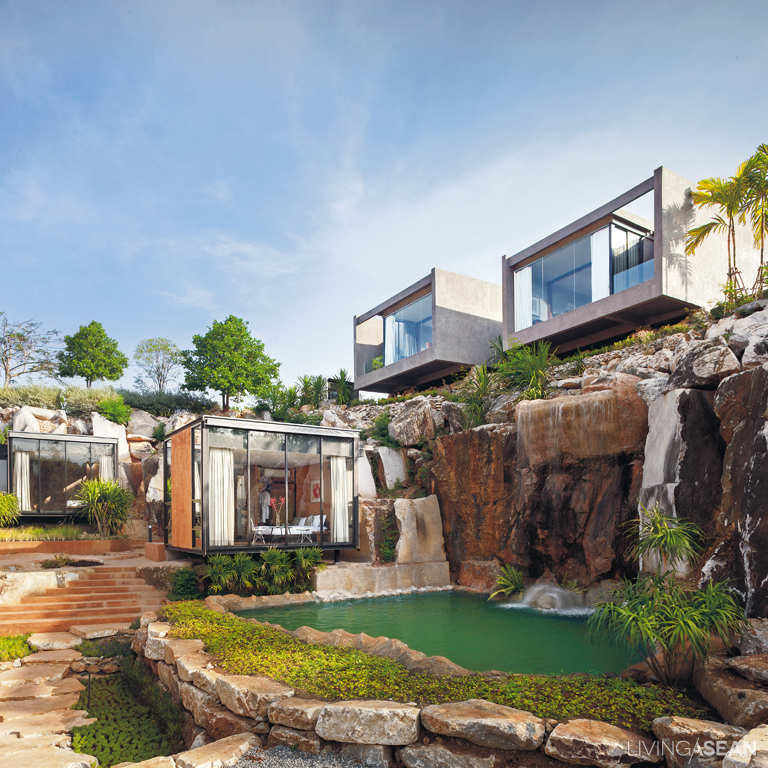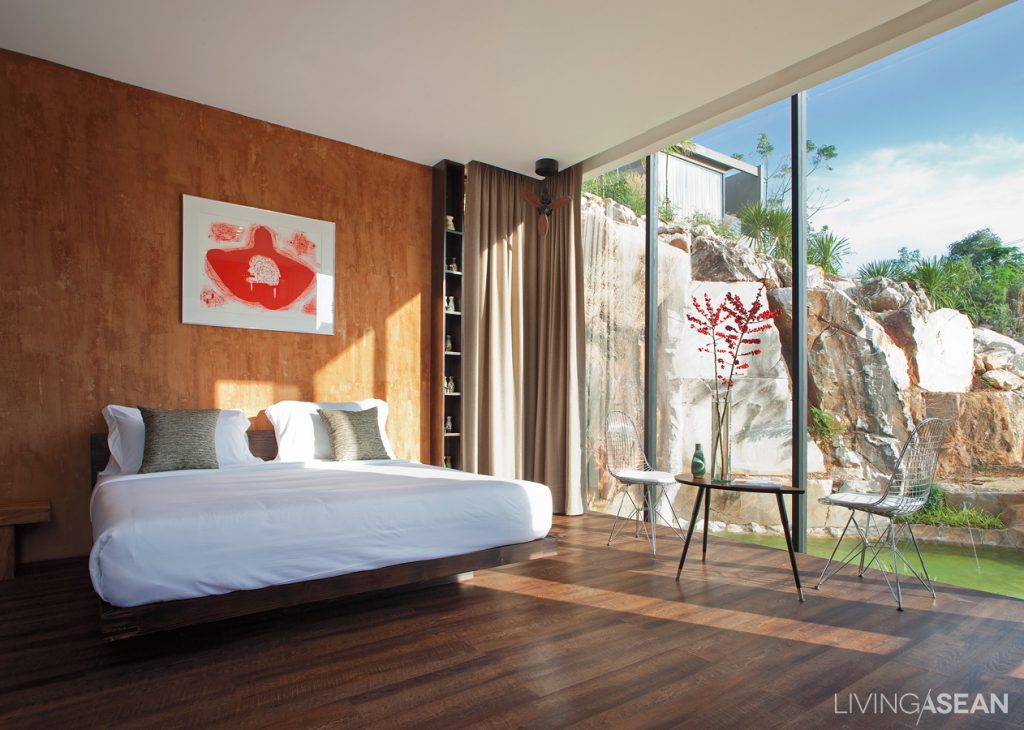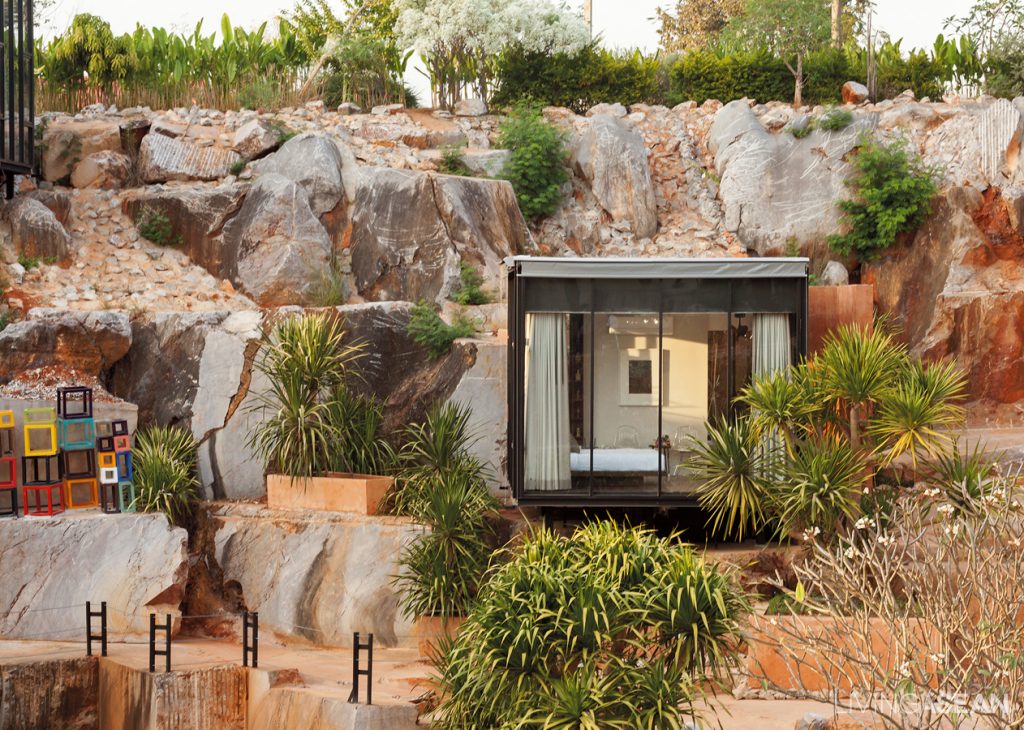 Perched atop an abandoned marble yard in Nakhon Ratchasima, the boutique hotel affords views of the rocky landscape. The old rock quarry became inactive after the gleaming stones had been extracted. To create a unique and pleasant setting, the owner went to great lengths to ensure every aspect of the surroundings was kept intact. Hard terrain dictated that accommodation units be built strong like rock. That's what makes the Nhapha Khao Yai Resort look like no other.
Over time nature goes to work, and the old marble yard comes alive turning lackluster cliff faces into a kaleidoscope of colors. Aptly named "Grand Villas Chom Hin Pha," the guest lodges at the top boast 90 square meters of well-appointed rooms looking out over the pinkish brown rocky landscape.
If you prefer quirky, unusual locations, the "Villas Ping Pha Hin" are definitely your must-visit. The 40-square-meter cube-shaped lodges are placed inside the rock forest. Ingenious design takes advantage of the existing cliff faces, turning rock formations into naturally beautiful walls. The rocky surroundings turn out to be nifty temperature control inside the interior living spaces.
And not to worry about rainwater leaking in during storms. The gaps between natural and built environments are sealed tight while a system of gutters are in place to ensure storm water runoff is drain out fast.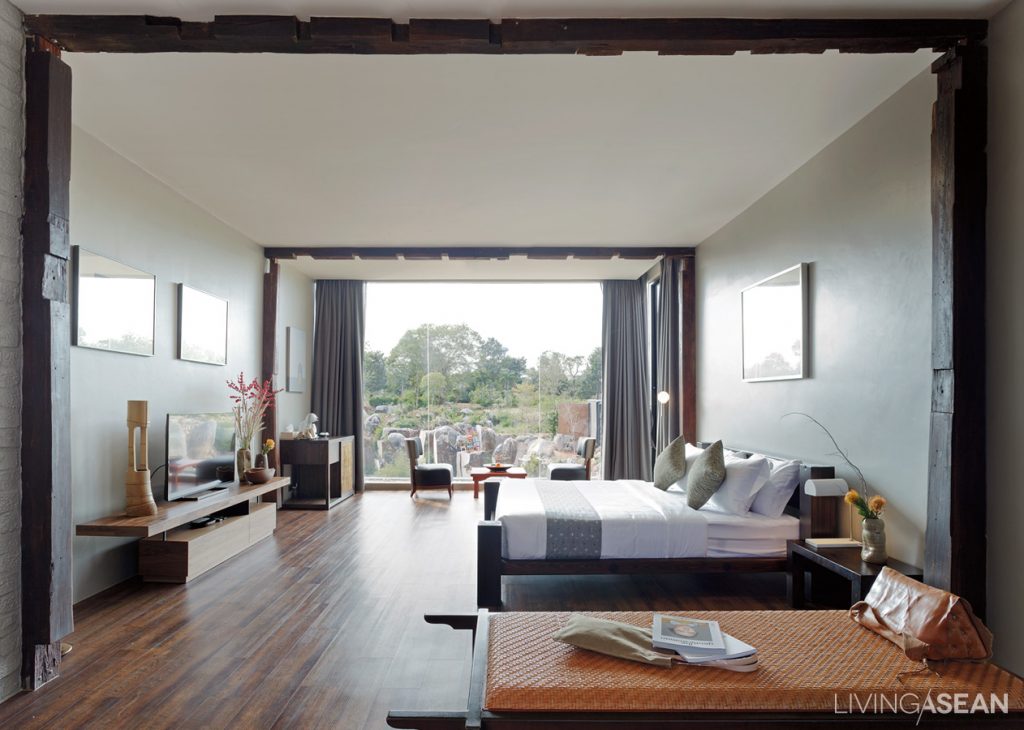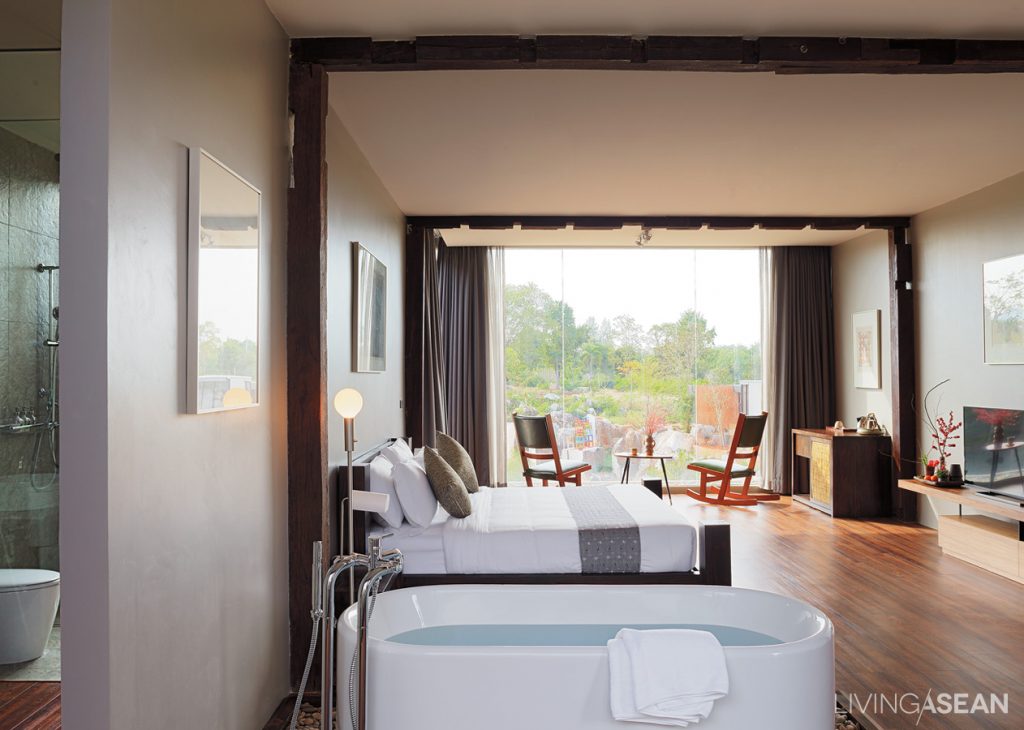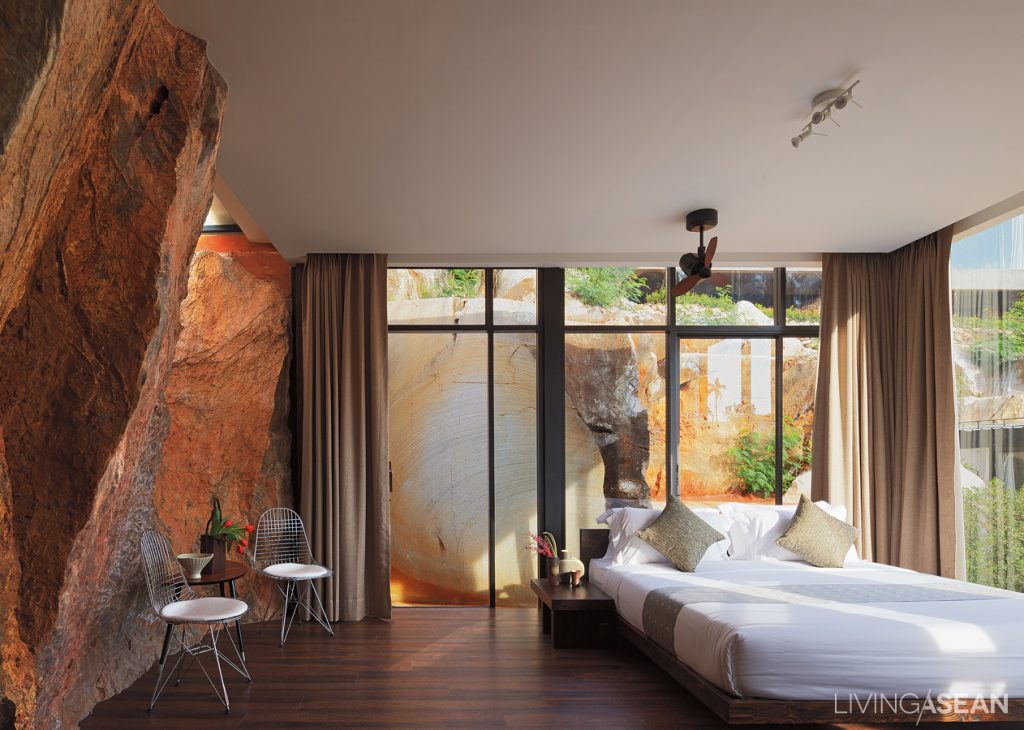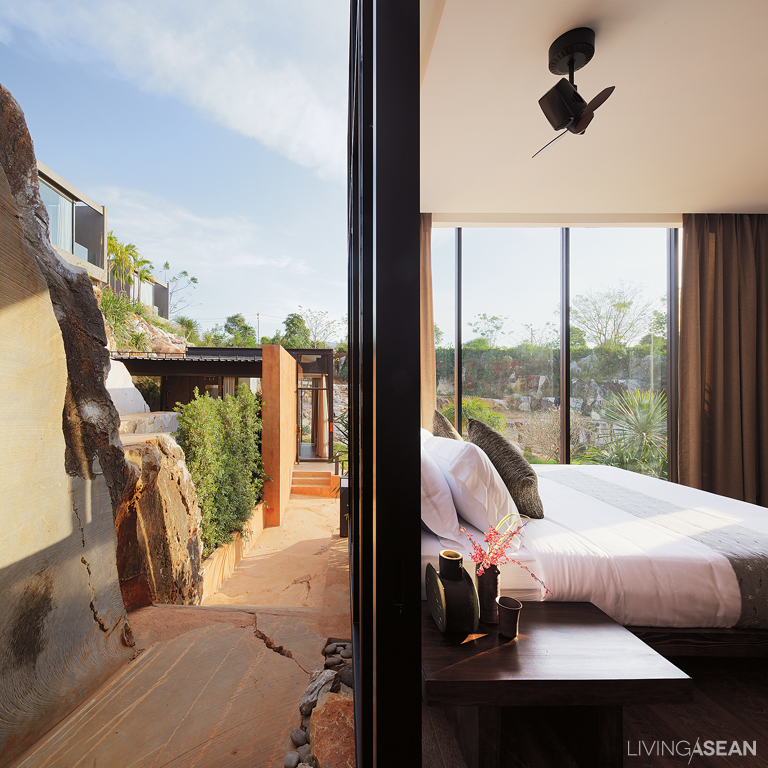 Interior design is at the heart of the boutique hotel on the rock. Every unit showcases handcrafted wood furniture by award-winning designer/carpenter Yutthana Bumrungkit.
To make every visit feel like the first time, each villa is designed to highlight a different ambience and character. Together they turn the unique hotel into a thriving, delightful escape. Everywhere paintings and sculptural masterpieces abound. It's like walking into a museum and actually living history.
Understandably the owner hopes that his unique hotel will one day turn into an attractive art venue in the Region.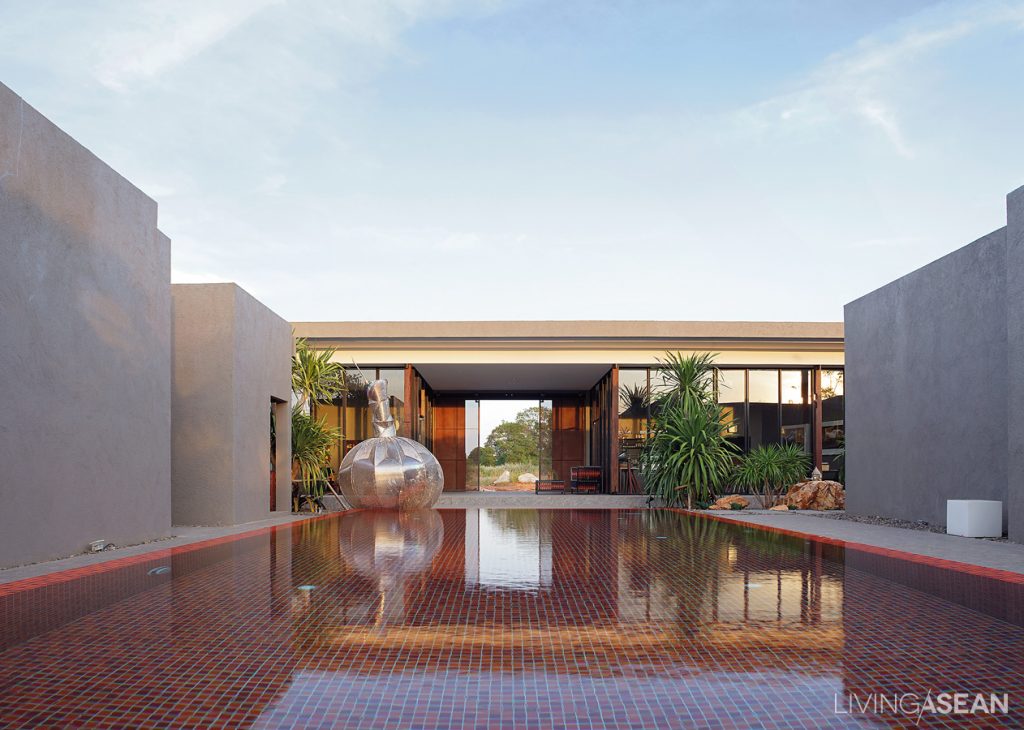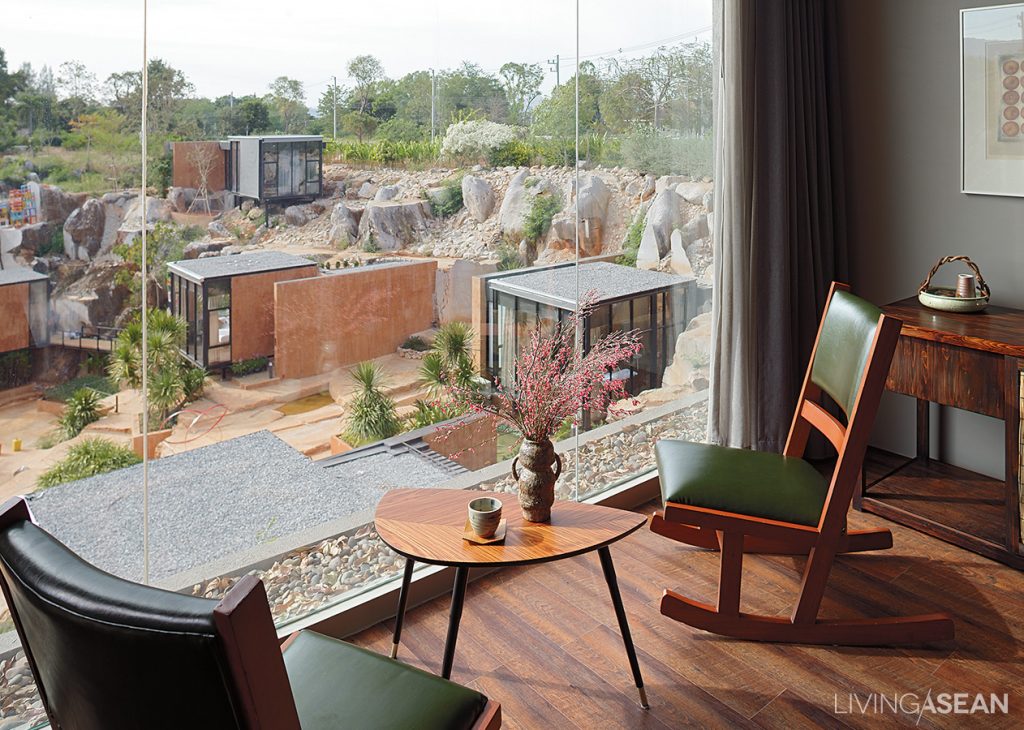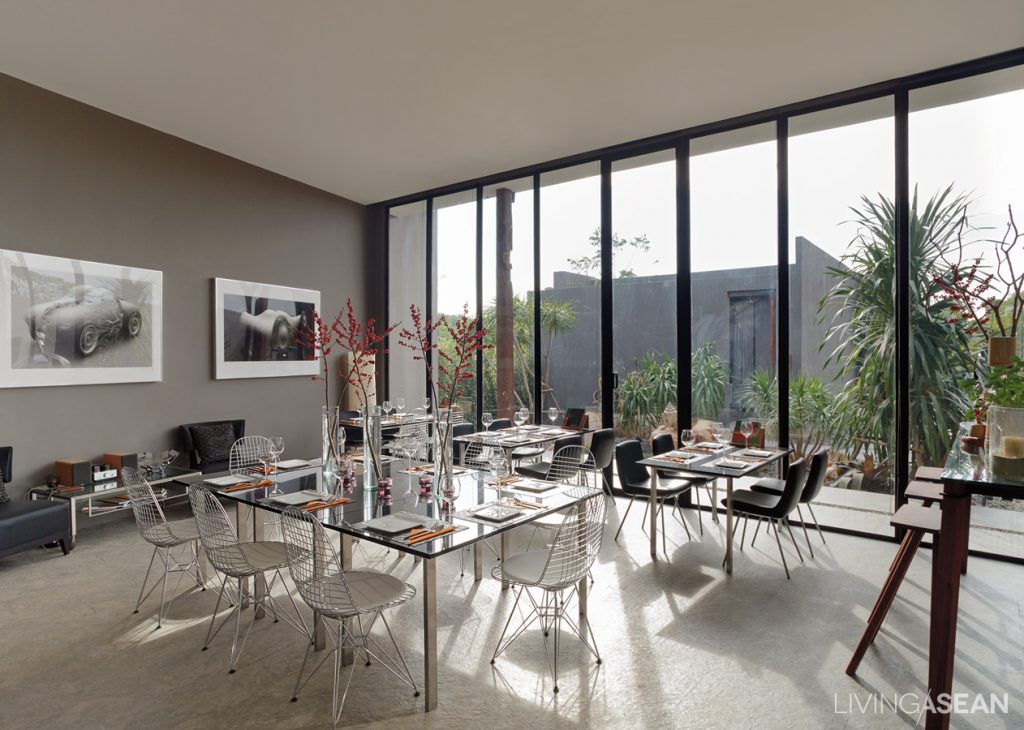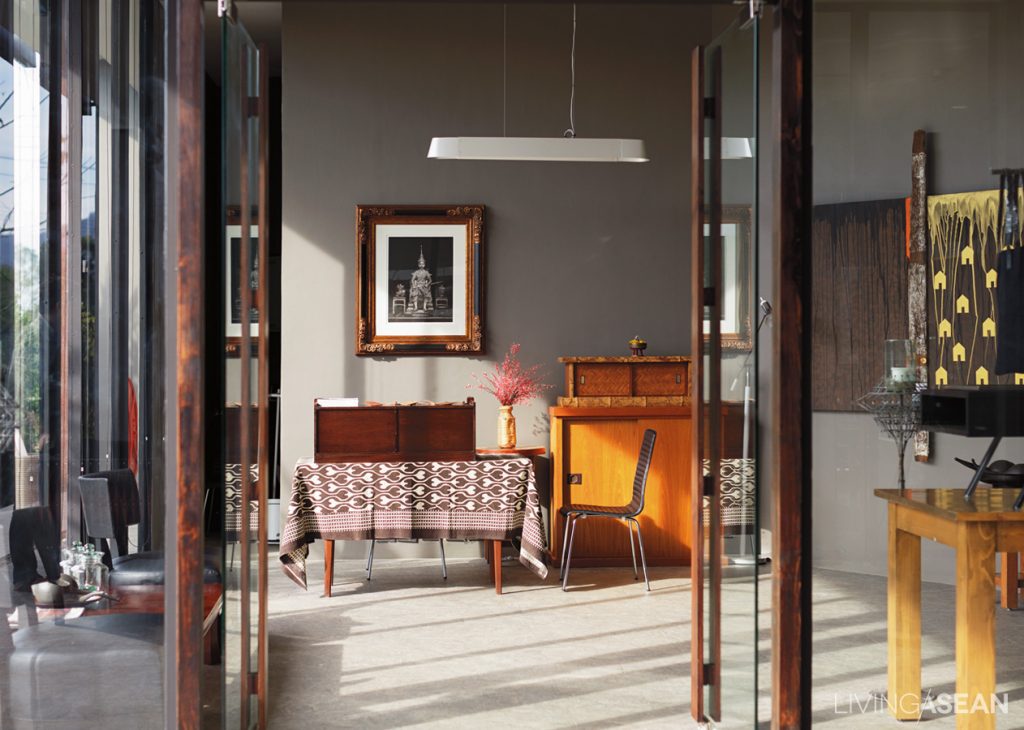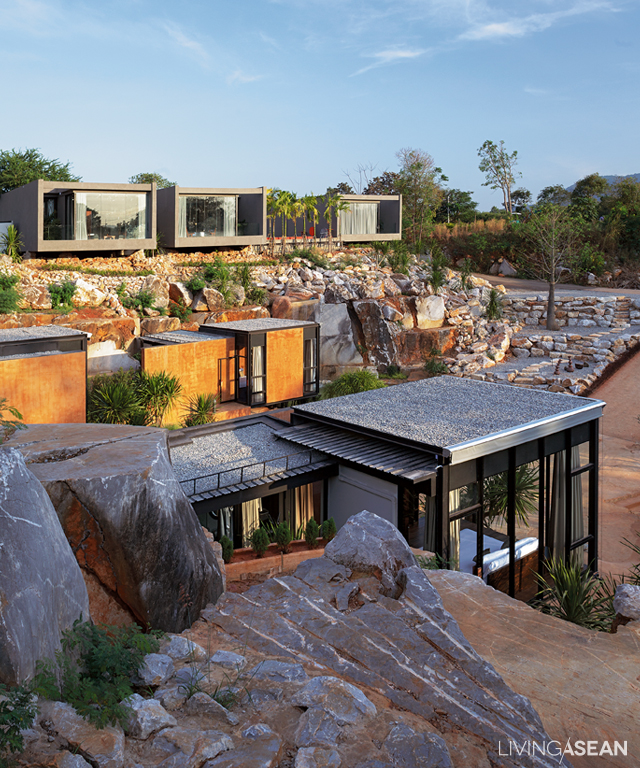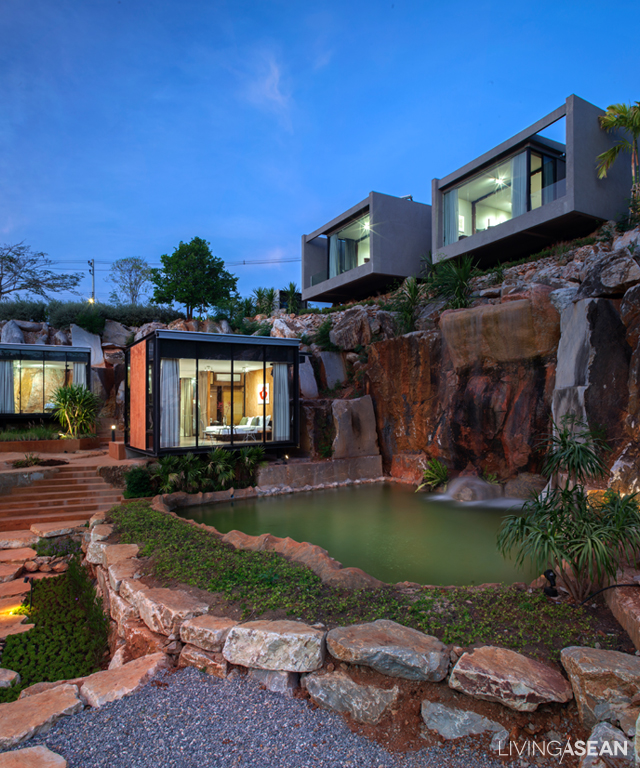 ---
2017 looks to be a great year as more exciting attractions are being added to the Nhapha Khao Yai Resort.