Embracing warmth, comfort, and privacy, a new boutique hotel takes up a row of six former shophouses in Singapore's historic Chinatown. The beautifully renovated Hotel Mono retains the charm of Southeast Asian styled architecture, while highlighting the distinctive personality of Rococo-era ornamentation.
/// Singapore ///
Story: Weena Baramee /// Photography: Hotel Mono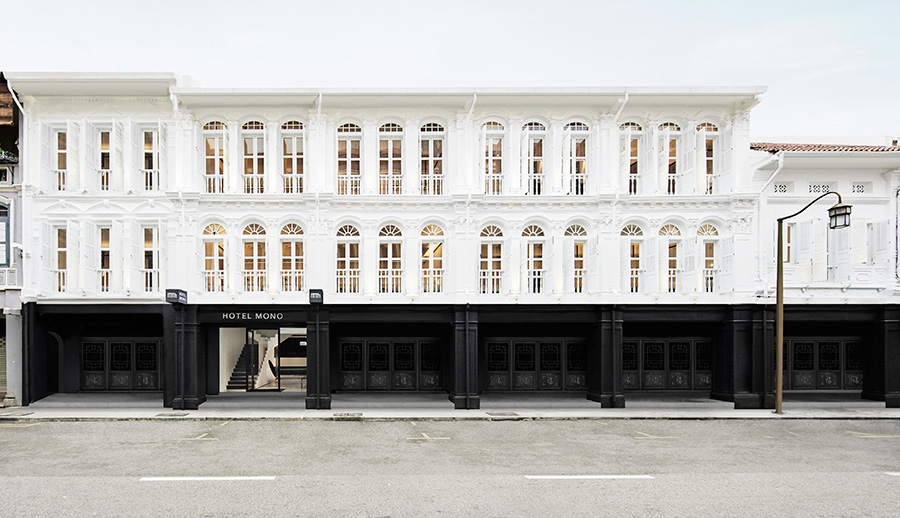 Its Rococo aesthetic is apparent in the lightness of interior design, cozy spaces, and the tall and narrow windows that speak to the French stylistic period. The gentle black and white theme on the exterior seamlessly interweaves with the lifestyles of traditional Singapore and the city's urban bustle.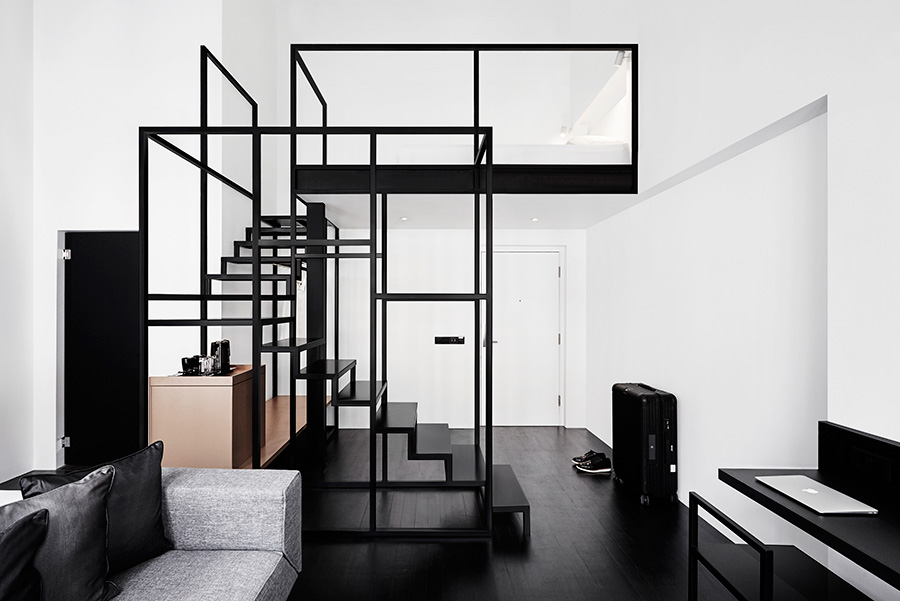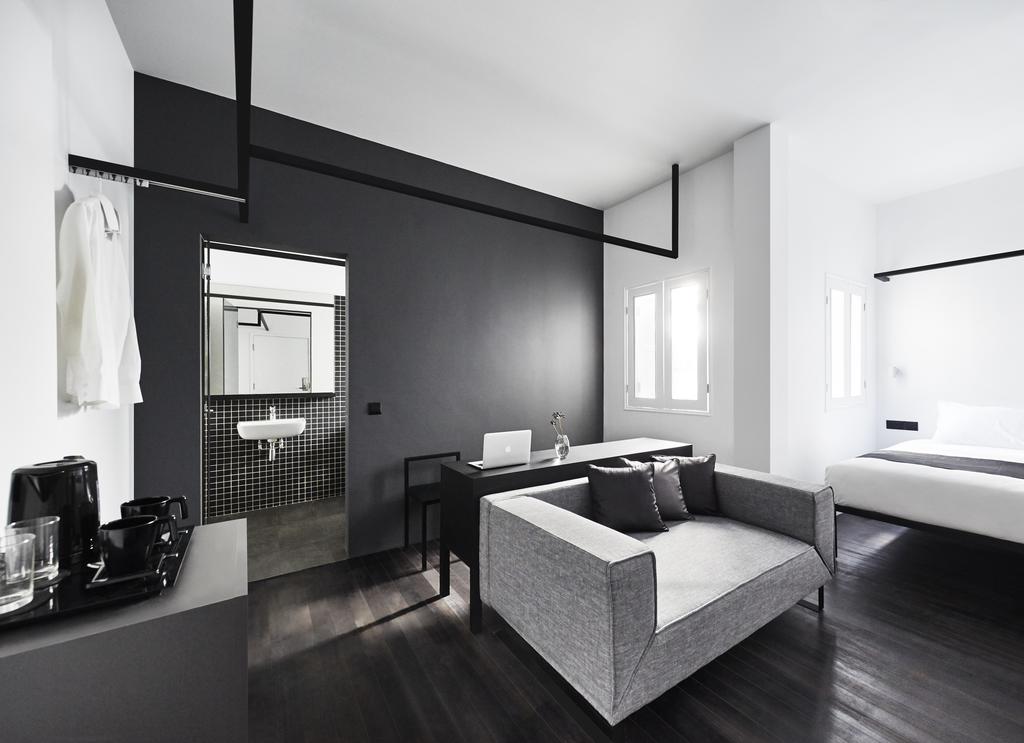 A striking new landmark on historic Mosque Street, the 46-room Hotel Mono is an independent hotel catering to the needs of design-conscious travelers. Its statement-making black-and-white facade has been turning heads. The hotel occupies a row of six conservation shophouses, which have been completely transformed in an extensive refurbishment by President Design Award-winning firm Spacedge Designs. Hotel Mono was officially opened in November 2016.
The stylishly chic hotel presents an appealing proposition for discerning travelers – high quality rooms and service standards at very attractive prices. "We want to provide accommodations that are the best value for the money and a five-star service experience," said GM Glenn Quah.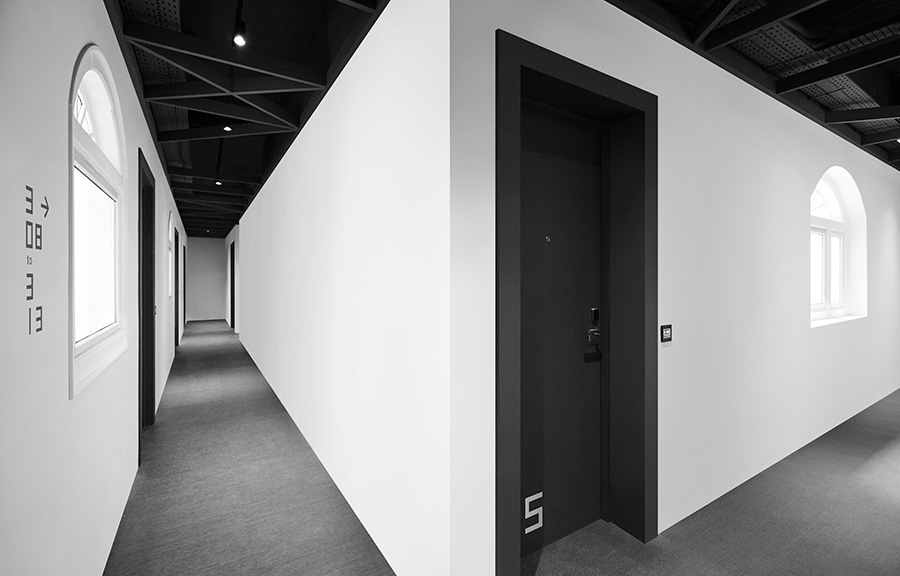 Besides charm and comfort in every room, guests enjoy better quality beddings, bathroom amenities and more spacious rooms, for prices comparable to the budget accommodations in the same area. Rates at the 46-room Hotel Mono start at just $160 net per night for a Double room, while a Family room sleeping four people costs under $300.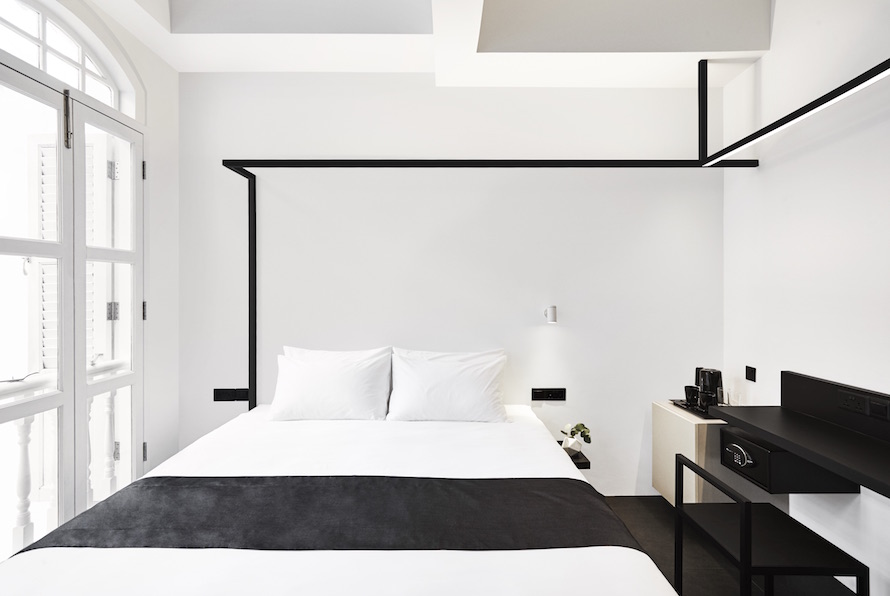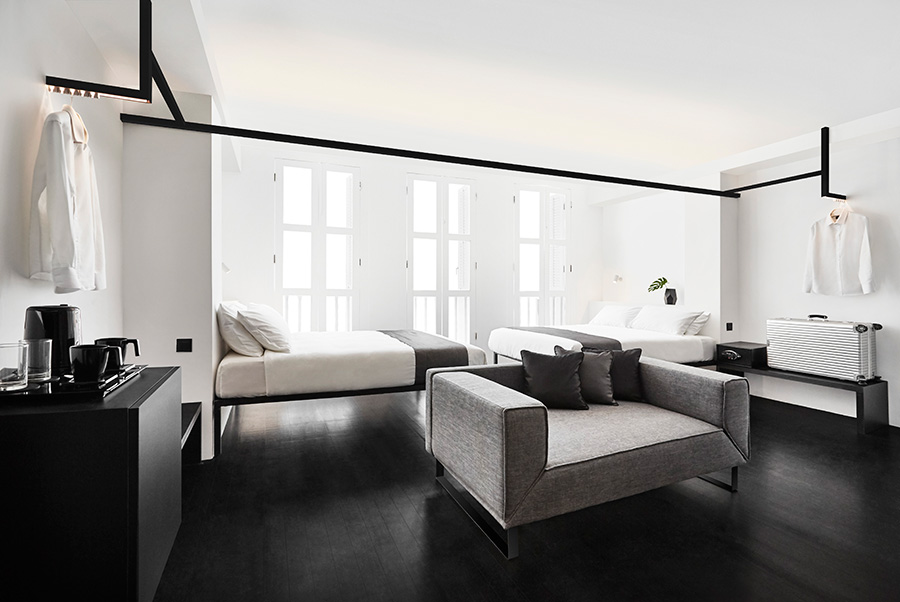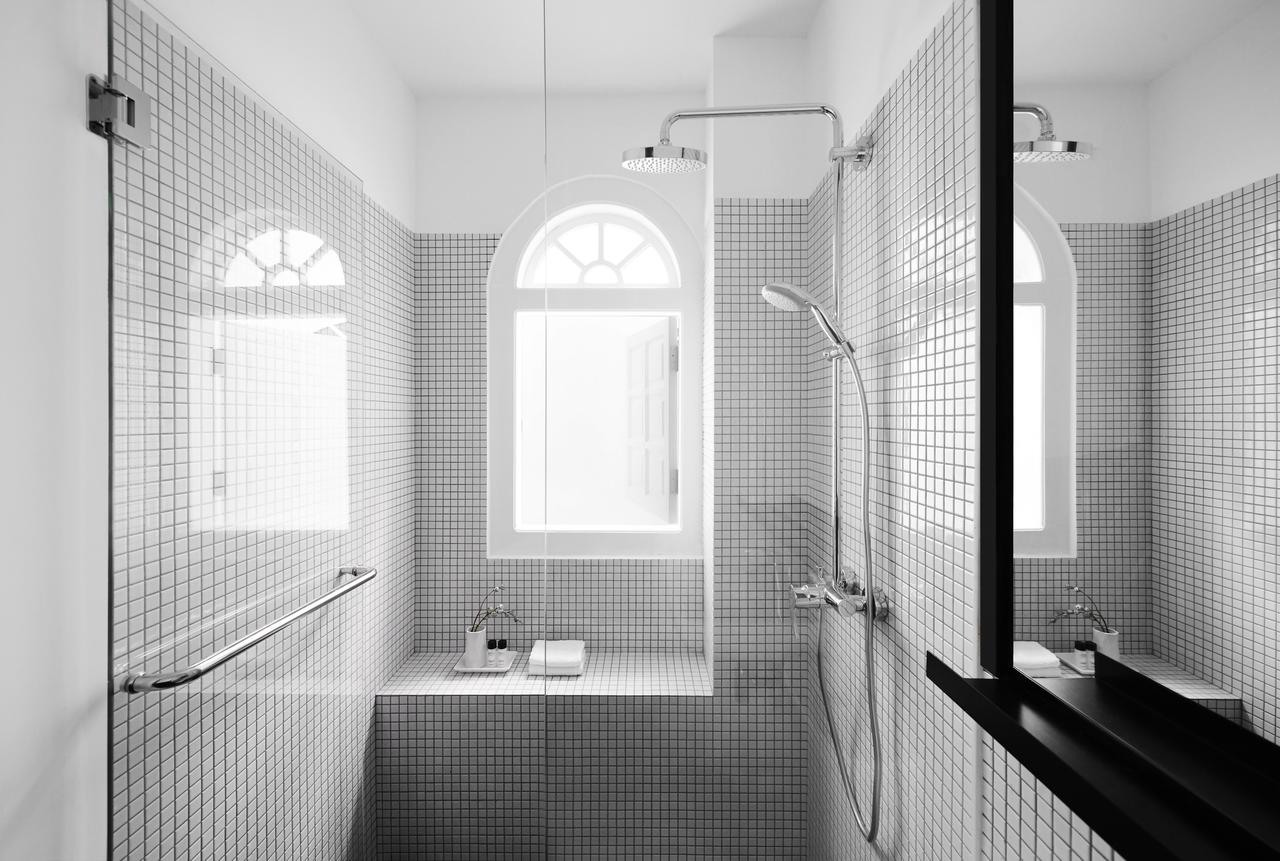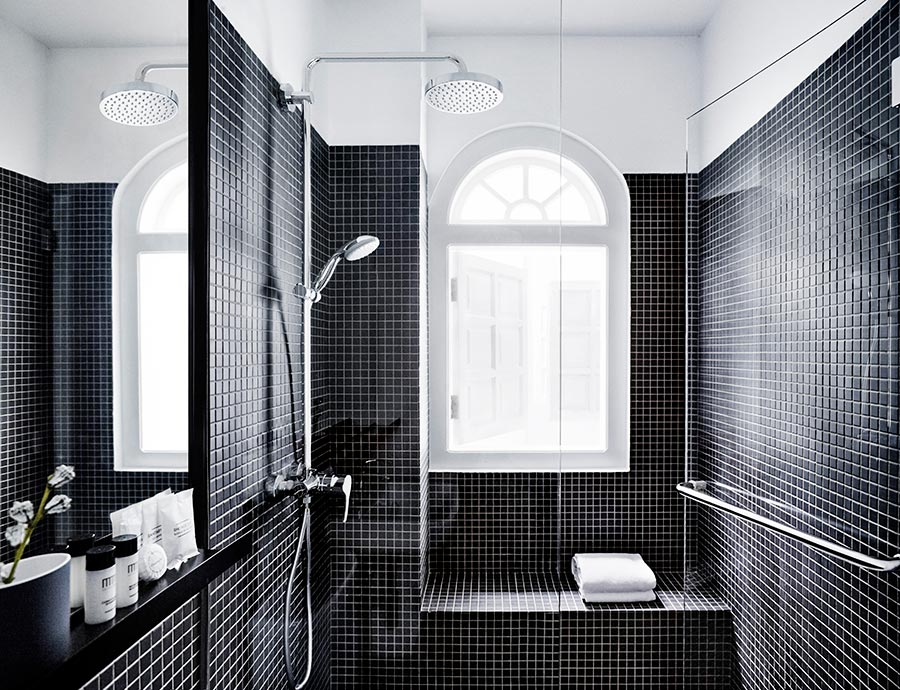 Its bathrooms represent the conceptualization of a hip retreat for design-savvy travelers (and locals) – guests who appreciate the originality of design. A bold and contemporary design language is relevant throughout the hotel. Every room features a seamless integration of metal bars that traverse the space like lines drawn in the air, meantime, functioning as light fixtures, coat hangers and sculptures.
The boutique hotel celebrates the quality of being the only one of its kind. Due to restrictions and particulars in the floor plans of shophouse styled architecture, no two rooms are identical. Their unique characters are manifested in the name that affirms the validity of these bold and original design concepts.
Link : http://hotelmono.com/