The streets of Bangkok will be full of locals and tourists as the clock approaches midnight on December 31. Don't let a solitary lifestyle keep you at home or in a hotel room. Join forces with other people and wish them every success as you bid farewell to the departing year and usher in a new one with hopes. There are plenty of reasons to go outside, enjoy yourself, and love every minute of it. This time the countdown to New Year 2019 is taking place at three locations in Bangkok. Take your pick!
01 | Asiatique Thailand Countdown to 2019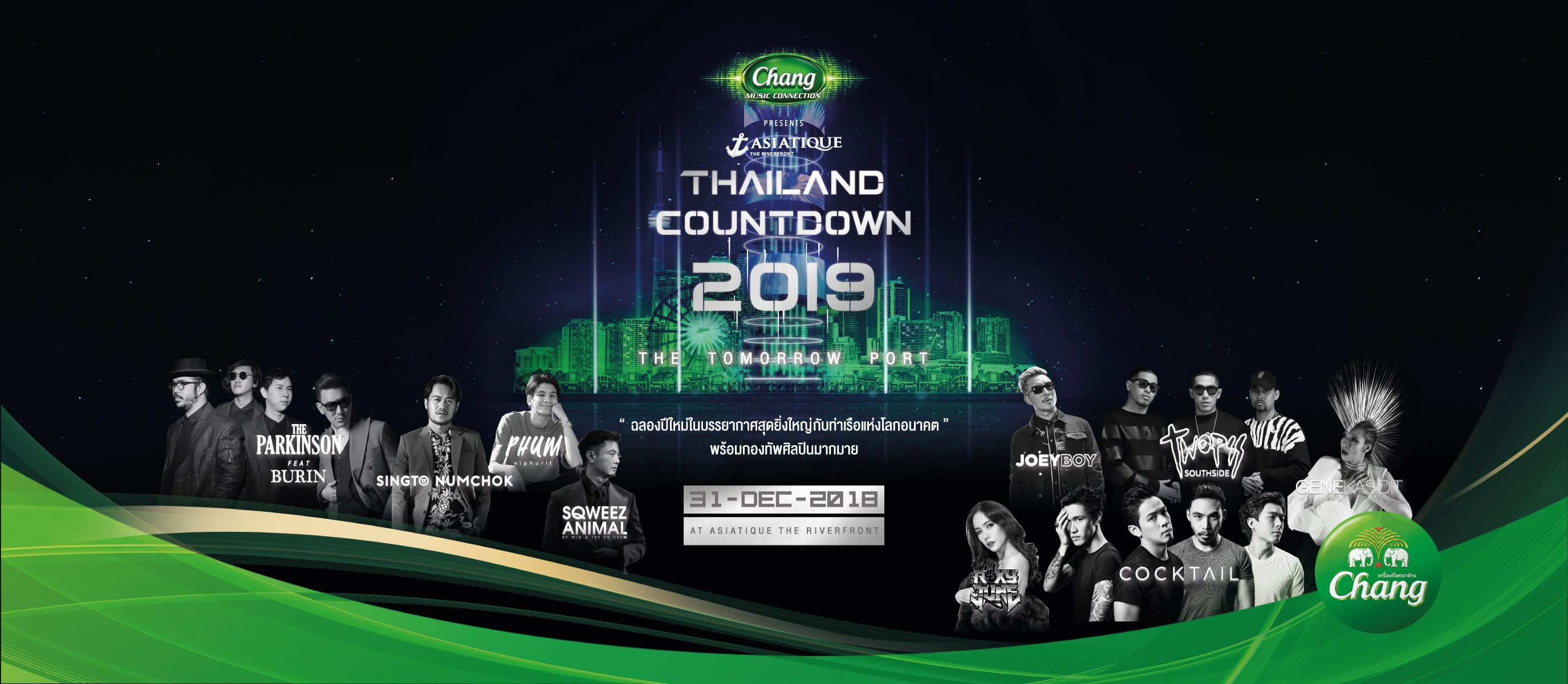 The Chang Music Connection invites you to attend the Asiatique Thailand Countdown to 2019 that's concurrent with the celebration of Asiatique the Riverfront, dubbed "The Tomorrow Port". Easily accessible from Charoen Krung Road, the event promises a feast of music featuring a number of famous people, among them, The Parkinson, Burin, Joey Boy, Twopee, Win Sqweez Animal, Singto Numchok, Phum Viphurit, the rock band Cocktai, Gene Kasidit, and DJ Roxy June.
The entrance to happy times is open from 5 p.m. on New Year's Eve. No admission fees, no age limits. If for some reason you can't join in the fun, watch the Countdown to 2019 live on Amarin TV HD34. To get you in the mood, the broadcast starts at 23.15 hours.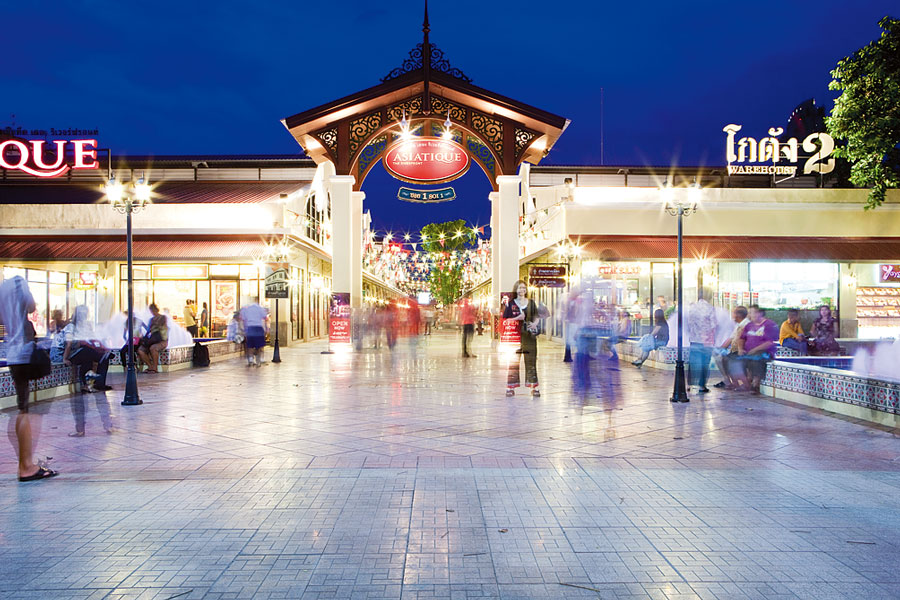 The Asiatique Thailand Countdown event is easily accessible by car. If you come in from Thanon Tok, there is Carpark No. 1 on your left. In case you come in from Thanon Chan, Carpark No. 2 is on your left.
Or, if you take the BTS light rail, get off at Taksin Bridge Station and catch the bus. No. 1, 15, 75, 504, and 547 will take you right in front of your destination.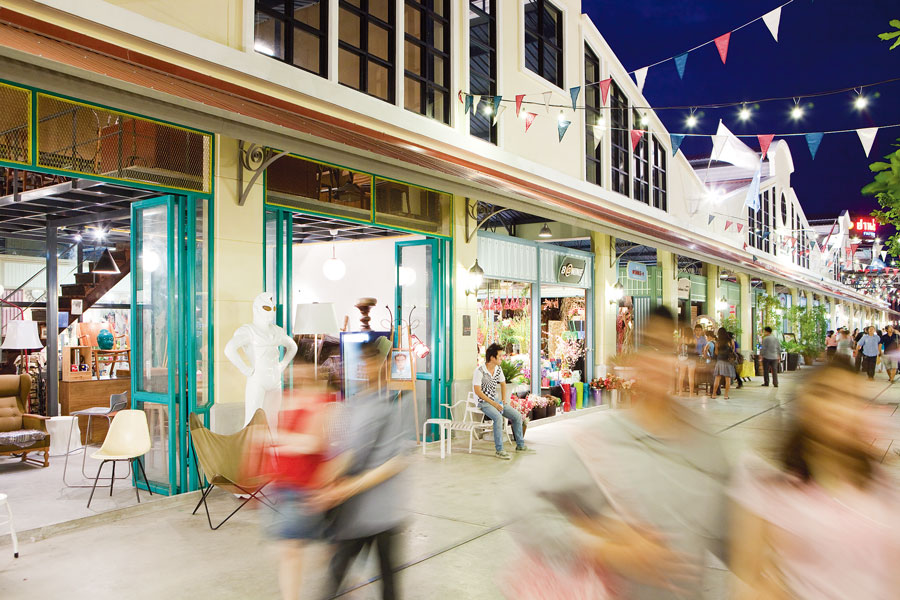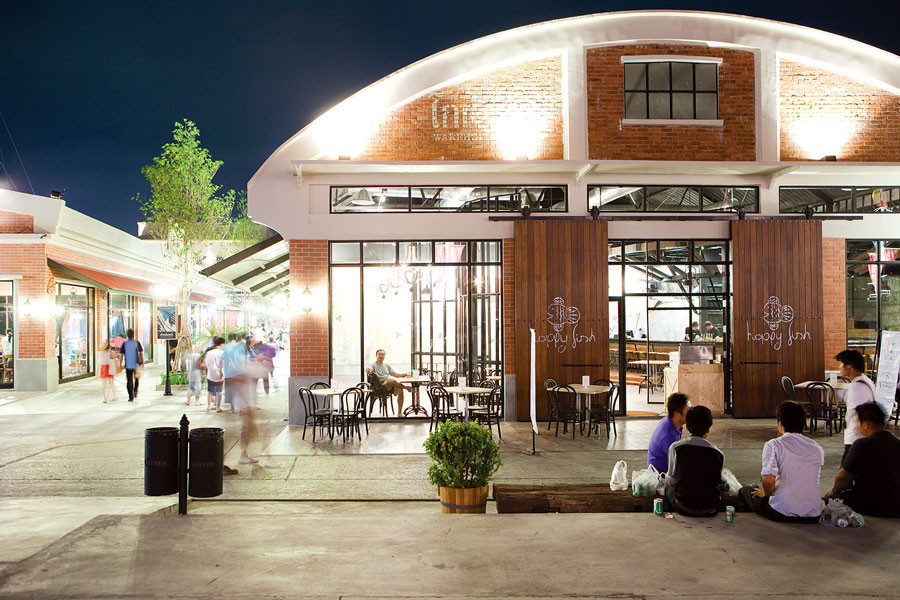 If you prefer getting around by boat, take the express boat service from Sathorn Landing Pier to your destination. Free service is available coming out of Asiatique the Riverfront from 16.00 to 01.00 hours. Plus, an alternative fare-paying service from 16.00 to 24.00 hours. The fair is 30 baht.
For more information: http://www.asiatiquethailand.com/
02 | Amazing Thailand Countdown to 2019
The eyes of the world turn once again to IconSiam on the Thon Buri side of the Chao Phraya River. Come New Year's Eve, the city's biggest new attraction is hosting the Amazing Thailand Countdown to 2019 that promises to be a night that all present will long remember.
Located on Charoen Nakhon Road, IconSiam has become a hive of activity under the theme "River of Prosperity" that takes place daily in the lead-up the main event on December 31.
You are invited to join in the celebration as the clock strikes twelve and the impressive development project is aglow with dazzling lights and energy. The grand event is a collaboration between the Tourism Authority of Thailand and IconSiam in partnership with state and private sectors as well as communities along the Chao Phraya.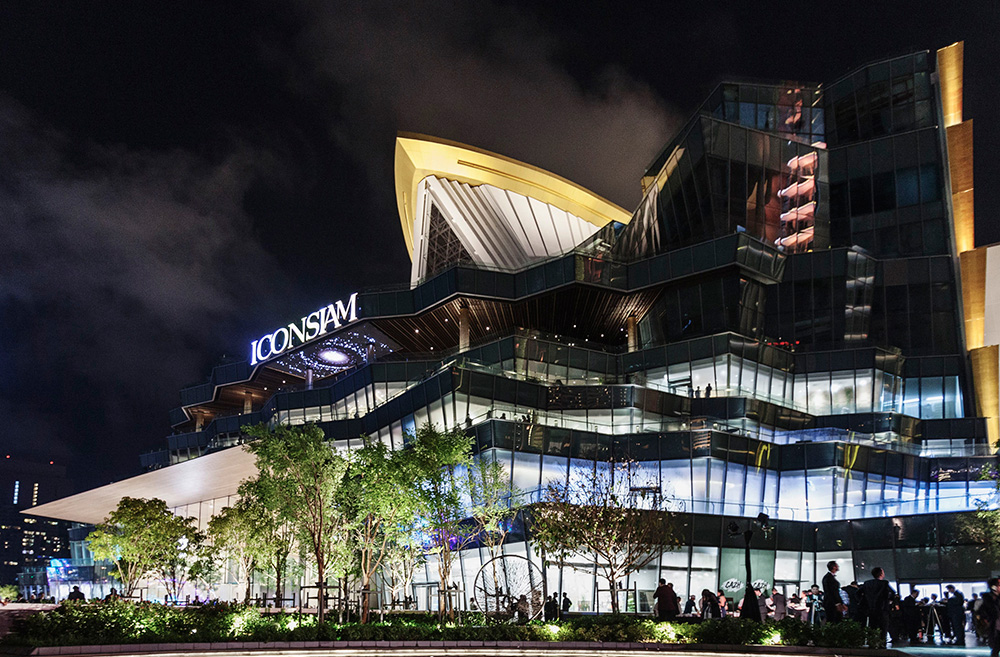 Evening highlights include a Khon theatrical production. It features an episode on "Prince Rama Returning Home in Triumph", which celebrates the art being inscribed on UNESCO's Intangible Cultural Heritage List this year.
Join forces with the enthusiastic audience as the night sky is aglow under firework displays that run 1,400 meters along the south bend of the Chao Phraya. It will be the first time in Thailand that the fireworks are seen in full view from as far as two kilometers away. Plus, the music's hottest male and female singers, among them, Gaem-Vichunee, Gun-Napat, Han-Isariya, and Gaemsom-Thanatat. Evening programs start at 17.00 hours on New Year's Eve. To watch the final countdown, follow the IconSiam Page on Facebook Live, which starts broadcasting at 23.00 hours.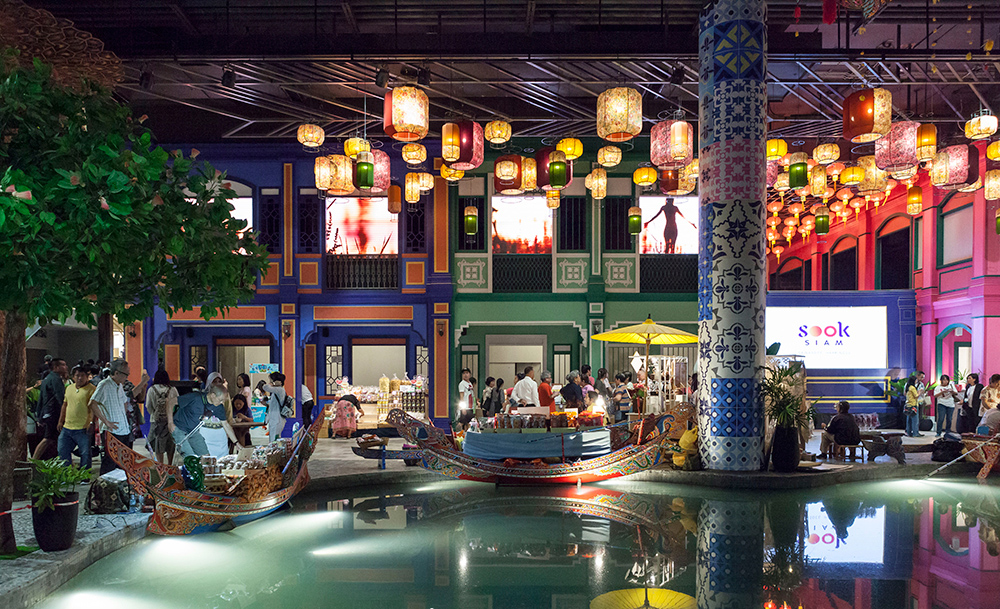 The countdown event is conveniently accessible by car. You can park at IconSiam, or various carparks near the project, including the Tha Din Daeng carpark on Soi 20, and the Communications Authority of Thailand (CAT) carpark. Or come in by bus. No 3, 6, a/c bus 6, 84, a/c bus 84, 89, 111, 149, 167, and 177 will take you right in front of the mall. If you come by the BTS light rail, get off at Thon Buri Station and take the Shuttle Bus. It runs until 2 a.m.  Or, get off at Taksin Bridge Station and take the IconSiam Shuttle Boat that also runs until 2 a.m.
For more information: www.iconsiam.com
03 | OneSiam Countdown to 2019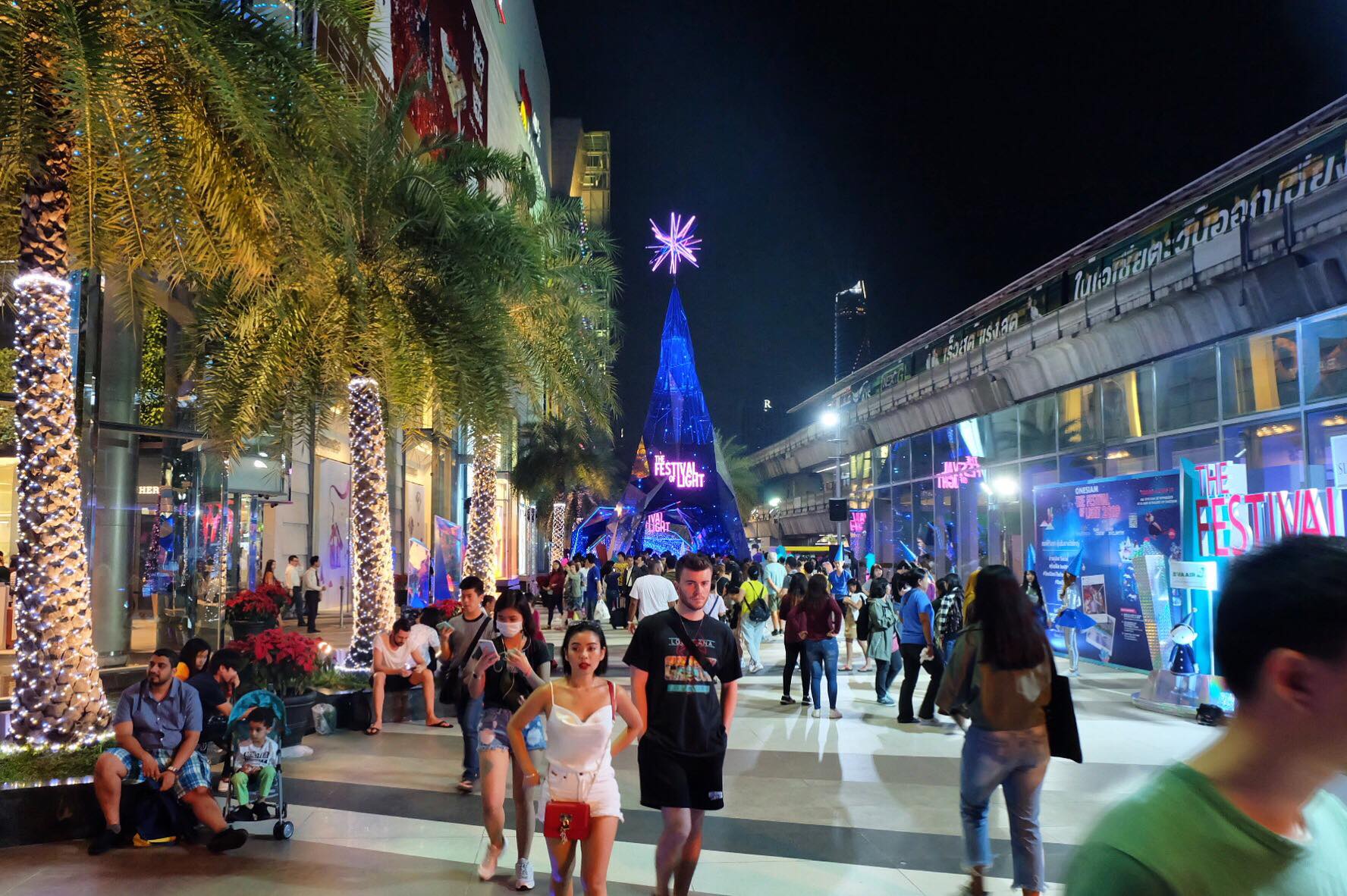 In the city center, the performance and outdoor venue Parc Paragon is home to a landmark event titled "OneSiam the Festival of Lights 2019". It features sound and light shows that have drawn many enthusiastic photographers to Siam Paragon and the area's main attractions, namely the Siam Center and Siam Discovery. The son et lumiere shows will culminate in the main event, the OneSiam Countdown Celebration 2019. They include world street light shows performed by participants from the Netherlands, Italy, and Belgium and run from December 24 to December 31.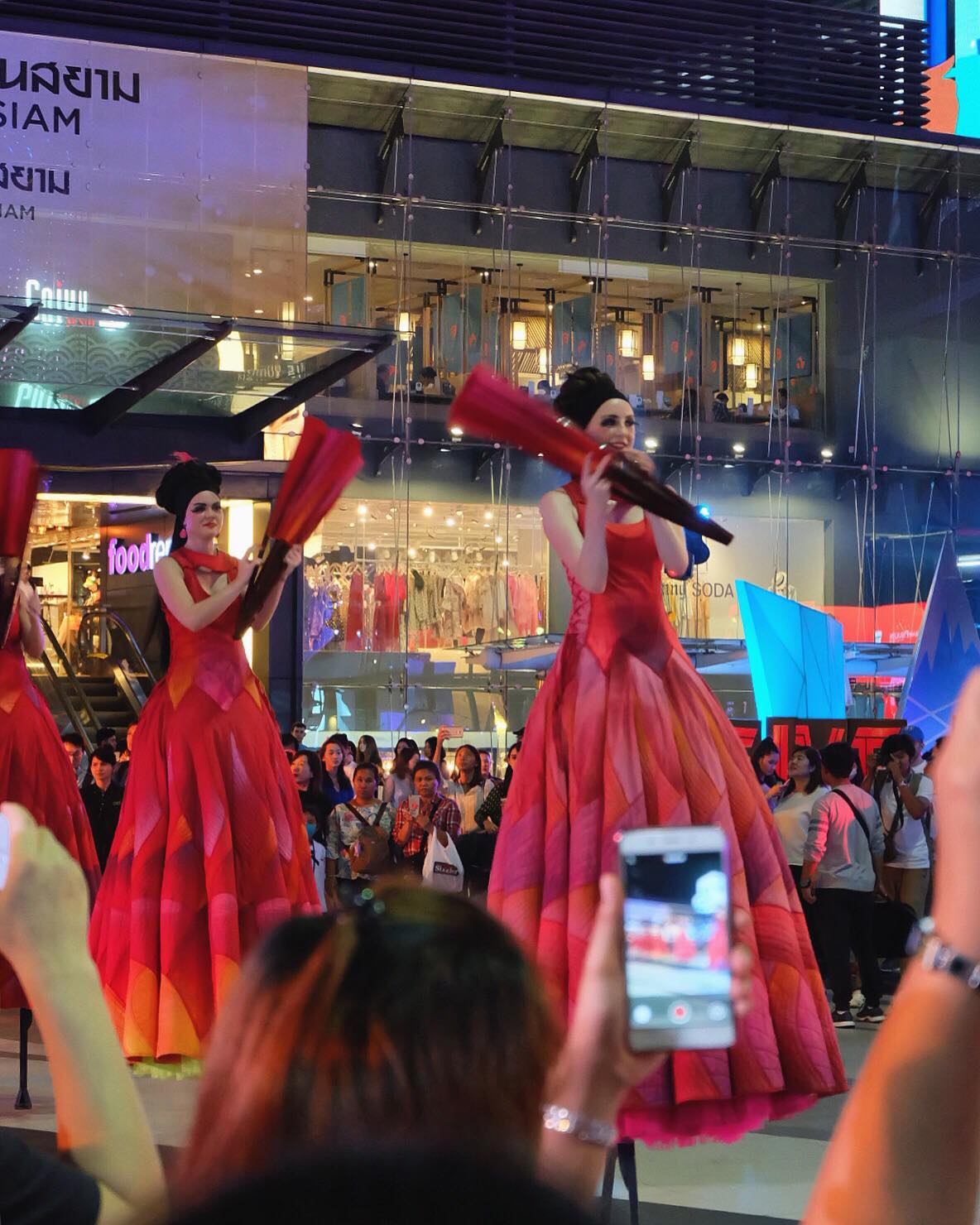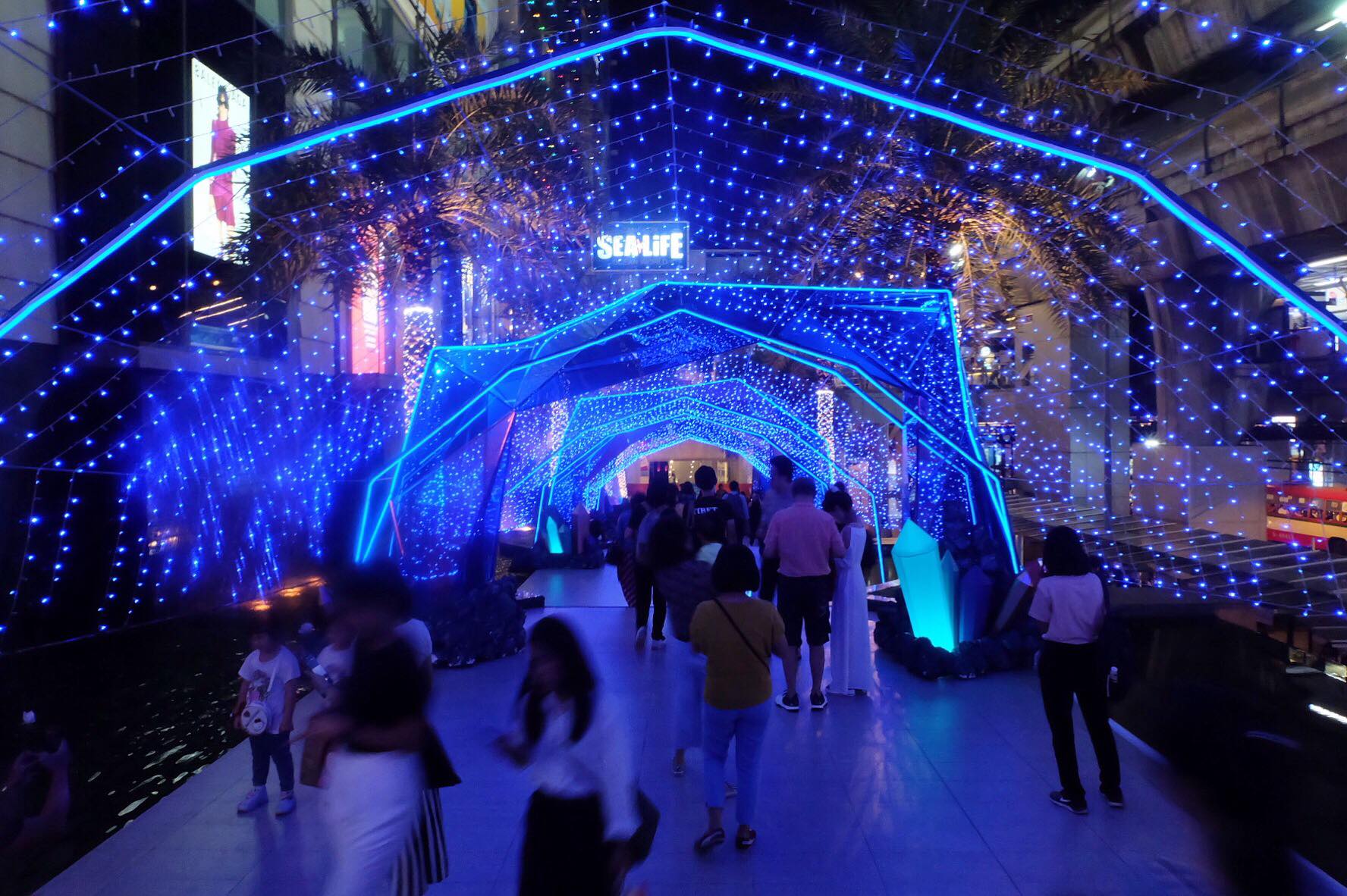 The celebration isn't complete without music. If you are a fan of popular singer Jay Jetrin, Tu Popthorn, and Burin Boonvisuth, don't miss out on this one. The show that starts at 16.30 hours on New Year's Eve is easily accessible via the BTS light rail. Get off at Siam Station and you've arrived at your destination. Or follow it on Facebook Live. Go to the Siam Paragon page.
For more information:  https://onesiam.com/
Wishing you a happy, healthy and prosperous New Year 2019 from all of us at Living ASEAN!