A sleepy little town has emerged as one of the most visited destinations in Malaysia. Tanjung Sepat is located a good 100 kilometers from Kuala Lumpur. The drive along the two-lane road passing lots of quaint small towns is pleasant and enjoyable. Let's go!
///Malaysia///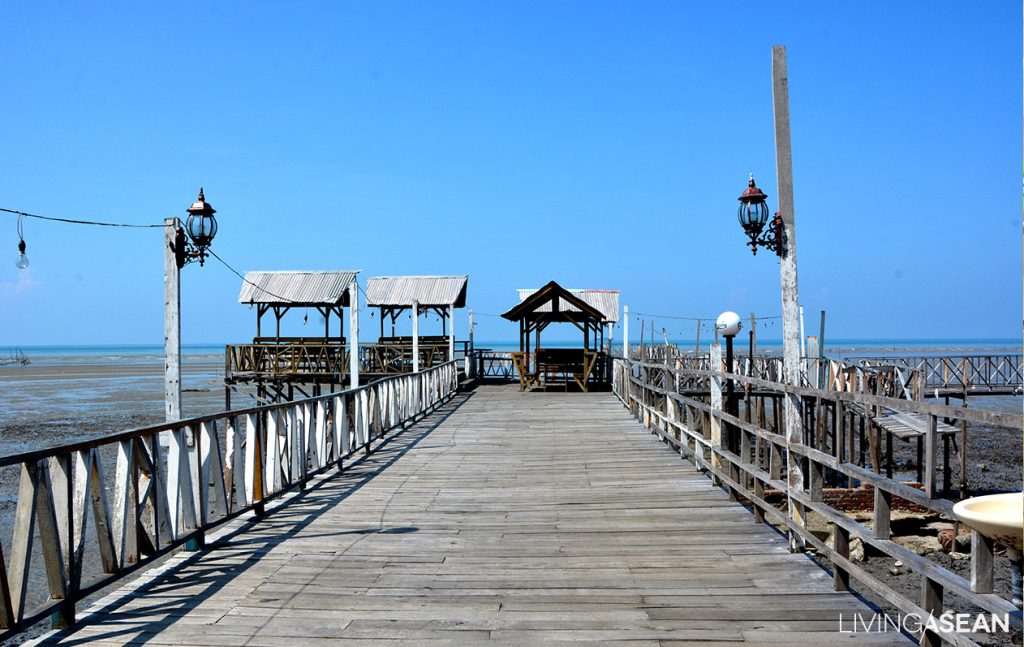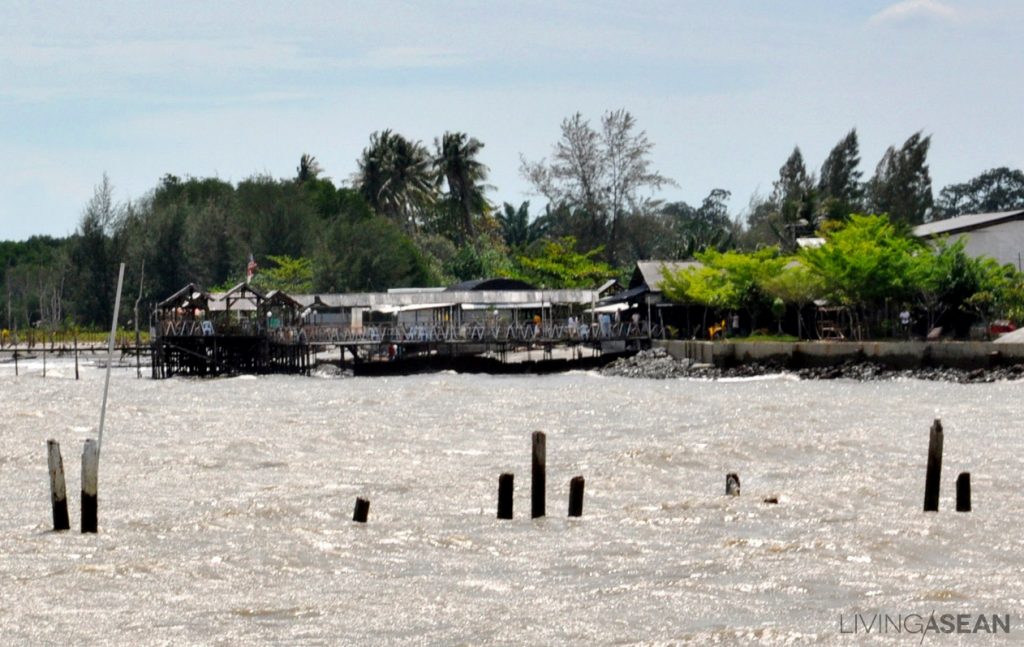 A self-guided sightseeing tour is a great way to spend a day in Tanjung Sepat. The small fishing town in Kuala Langat in Selangor is named after a type of fish called Sepat. The cape town is perfect for a day trip getaway from the city. There is so much to see and do there. Most visitors do not stay since it is only an hour plus drive from the city center. If one does wish to stay a night, there are a handful of small motels available.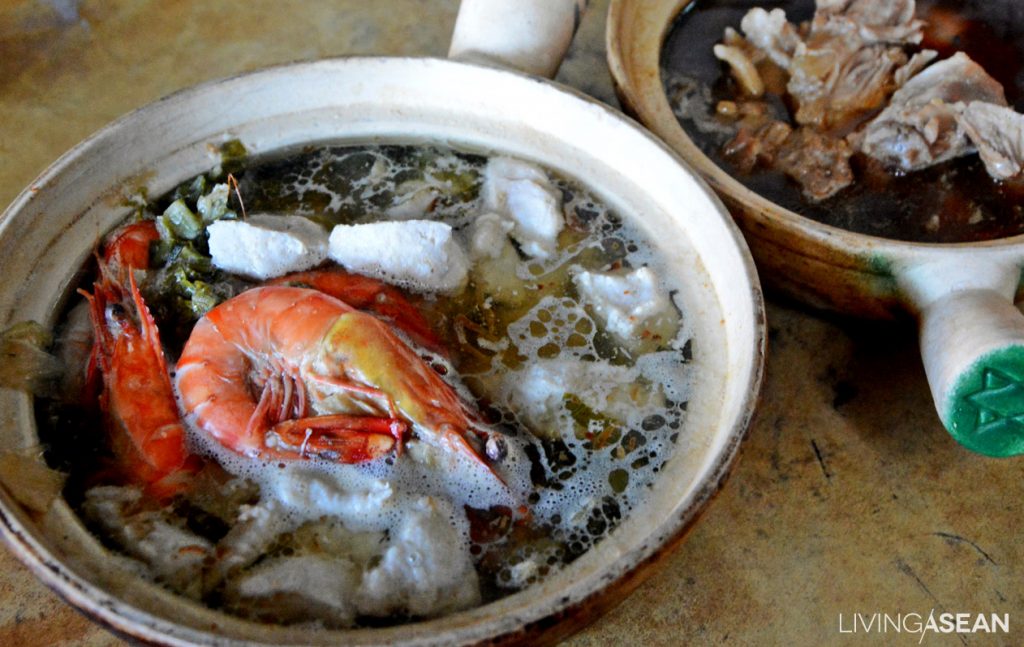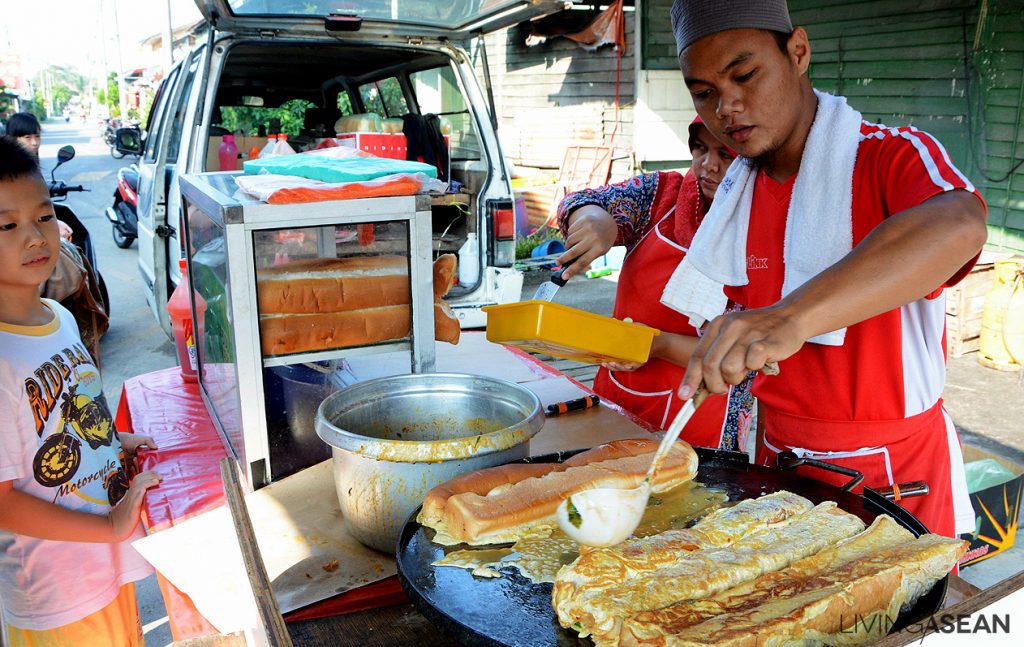 It is recommended that one starts the day there early to catch a popular eatery named YiKee Seafood Bak Kut Teh. In fact, the eatery starts their food service as early as 7.30 a.m. and usually runs out of food by 10 a.m. It's not just a tourist haunt, but many locals also flock there for a piping hot clay pot of herbal soup filled to the brim with meat and seafood. After breakfast, take a leisure stroll through the main morning market just to check what they offer.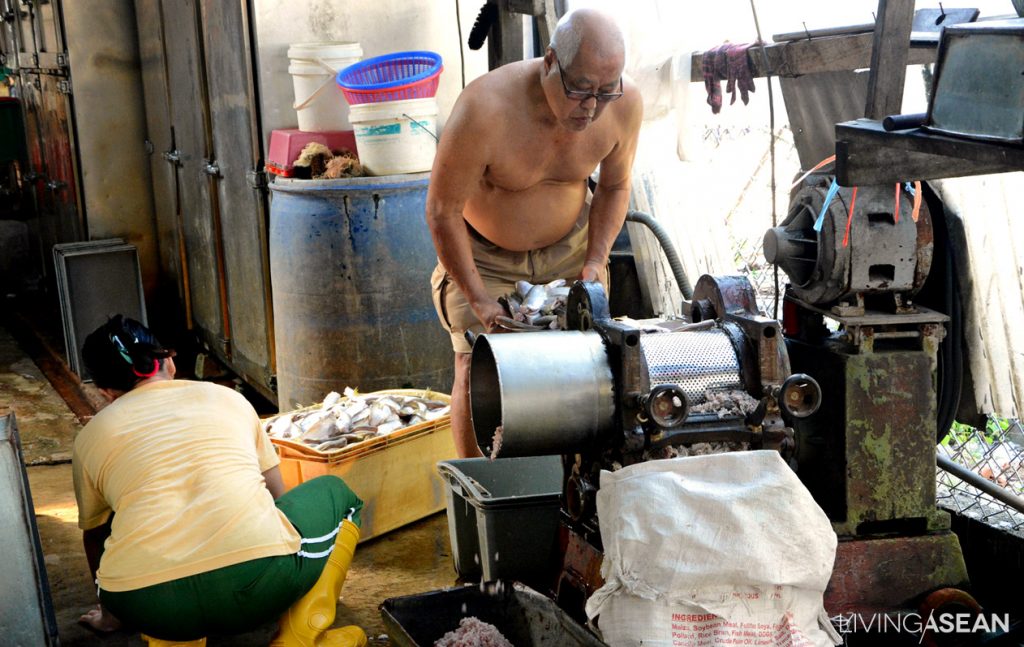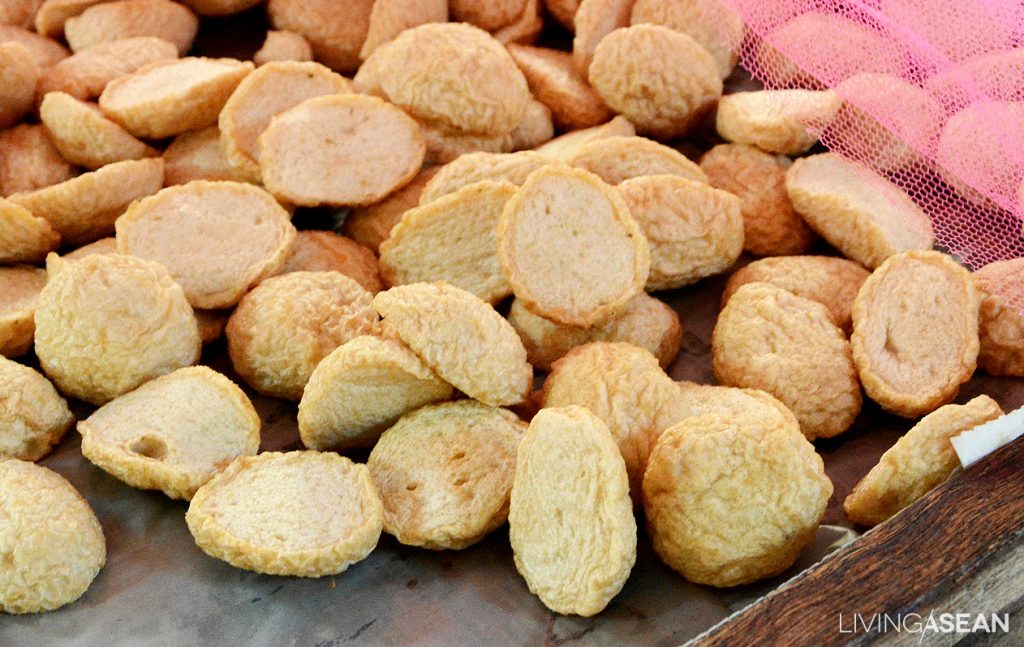 Then it's off to catch some fishing docks in action, or simply head over to the farms to walk off the heavy meal. If you've missed the fishing boats coming in, you can still head over to some of the shops where they process the fish into fish products.
Thong Hsing Trading is located nearby the seafood bak kut teh eatery in one of the small lanes. The fish ball factory is run in the vicinity of the owner's home. If you're early enough, you can catch them making fish balls and other fish products from scratch. Processing machines separate the flesh of the fish from the bones. One can buy all sorts of fish products here from fish balls to fish cakes, stuff fish paste and more.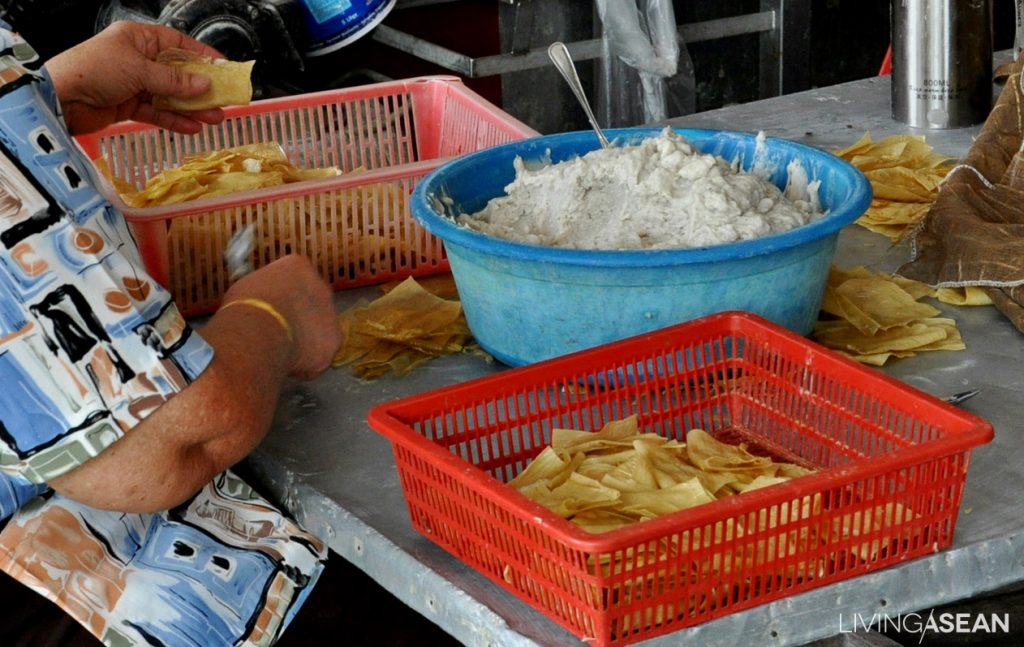 There is also another popular place to buy or catch more fish products. And that is at the Yek Loong Enterprise fish ball factory located in a small shop lot near the main market. Though the machines have taken over some of the more tedious work, there are still lots of work to be done by hands only and that includes this lady stuffing fish paste onto thin bean curd sheets to make Fu Chuk.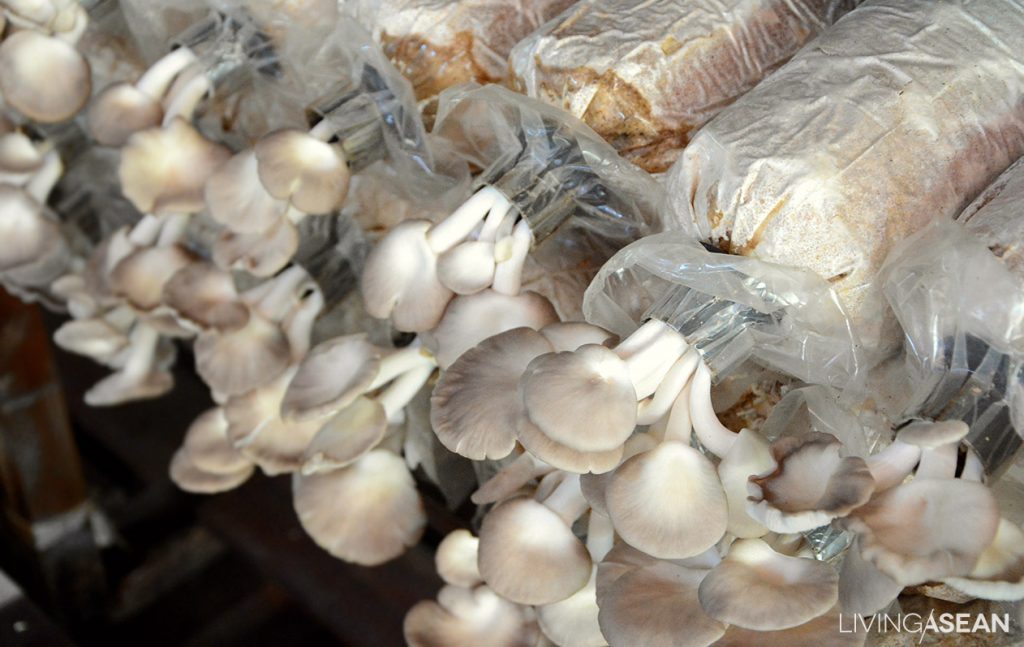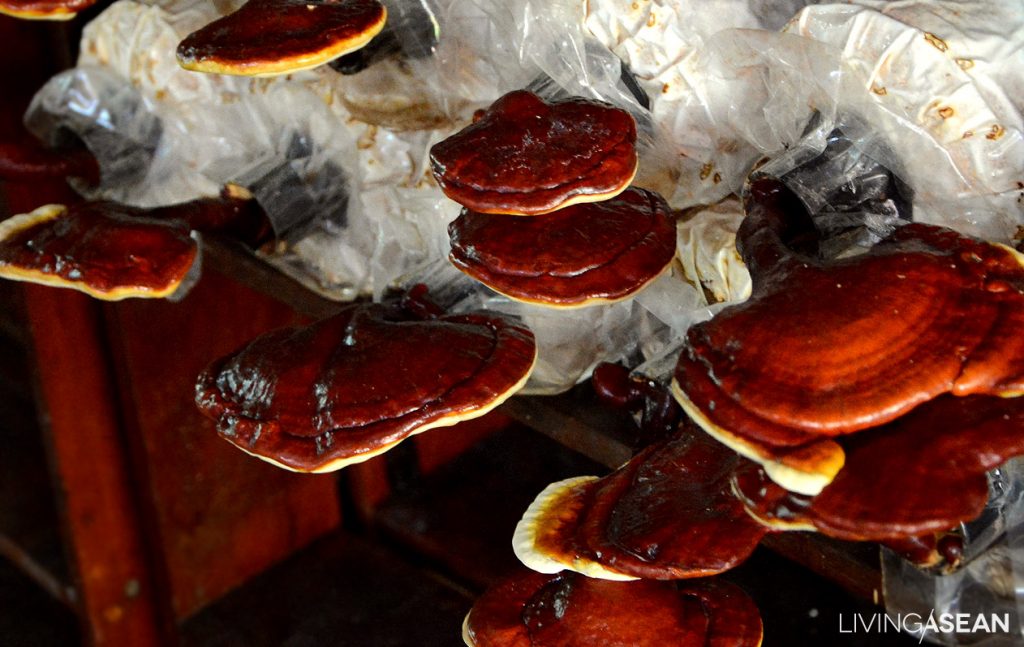 Though there are lots of farms to visit such as dragon fruit farm, longan farm and more, we opted for some cool places such as the Ganofarm. Ganofarm is a mushroom research company that cultivates varieties of mushrooms for sale. One can catch quite a few common mushrooms they farmed there, such as Ling Zhi, Oyster, Abalone, Monkey Head and more.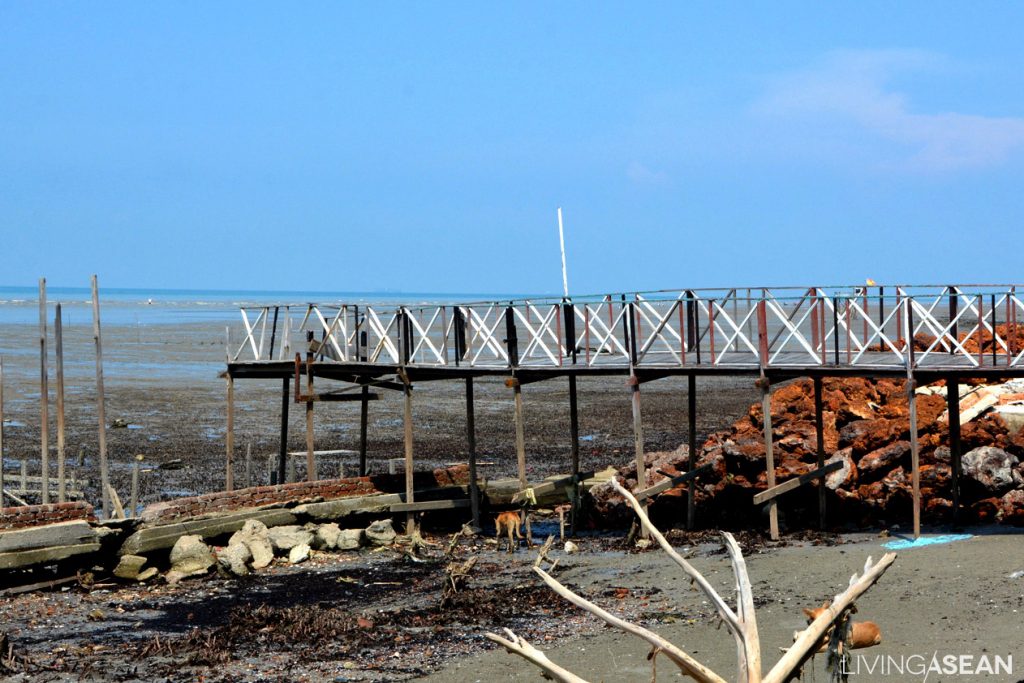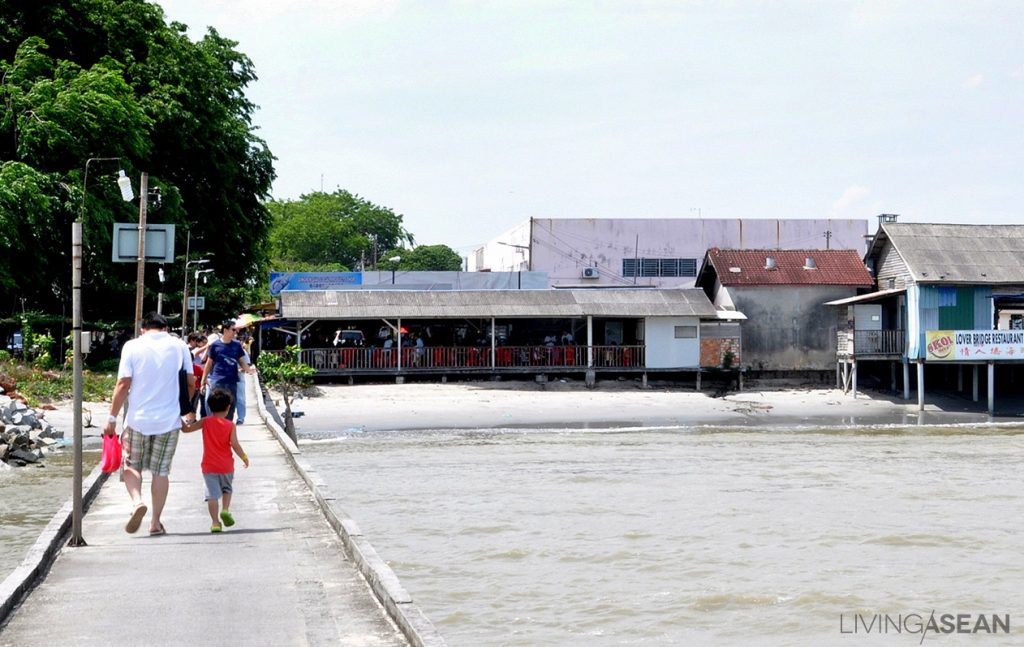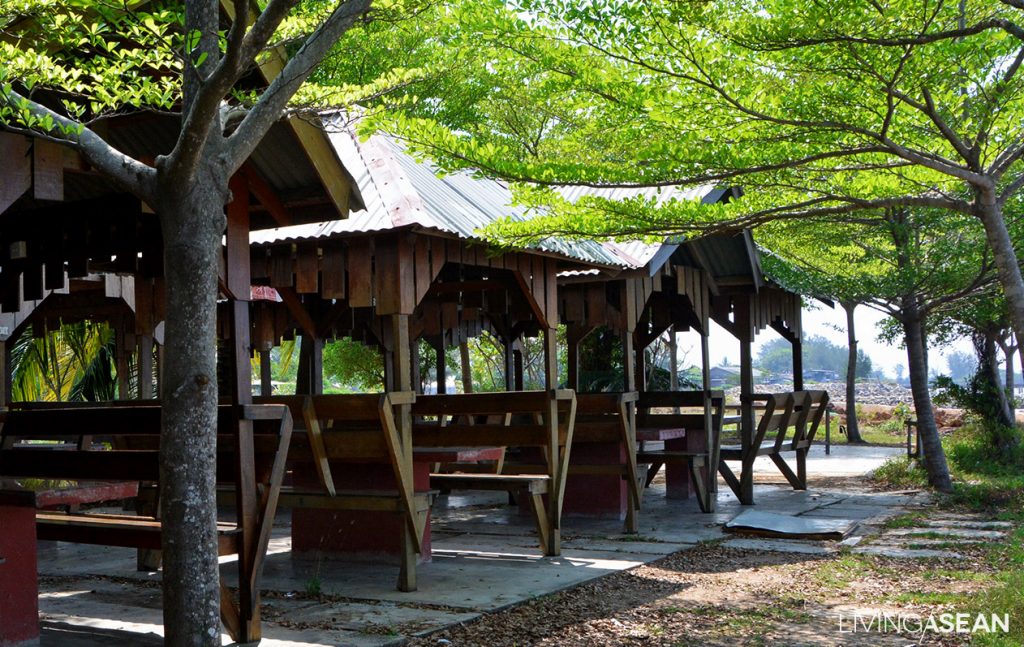 Behind Ganofarm, there is a lovely area with a bridge to visit! One can actually walk out to the sea and take some great photos there, too. It is a lovely day; hence the sky is gorgeous as it meets the horizon of the sea.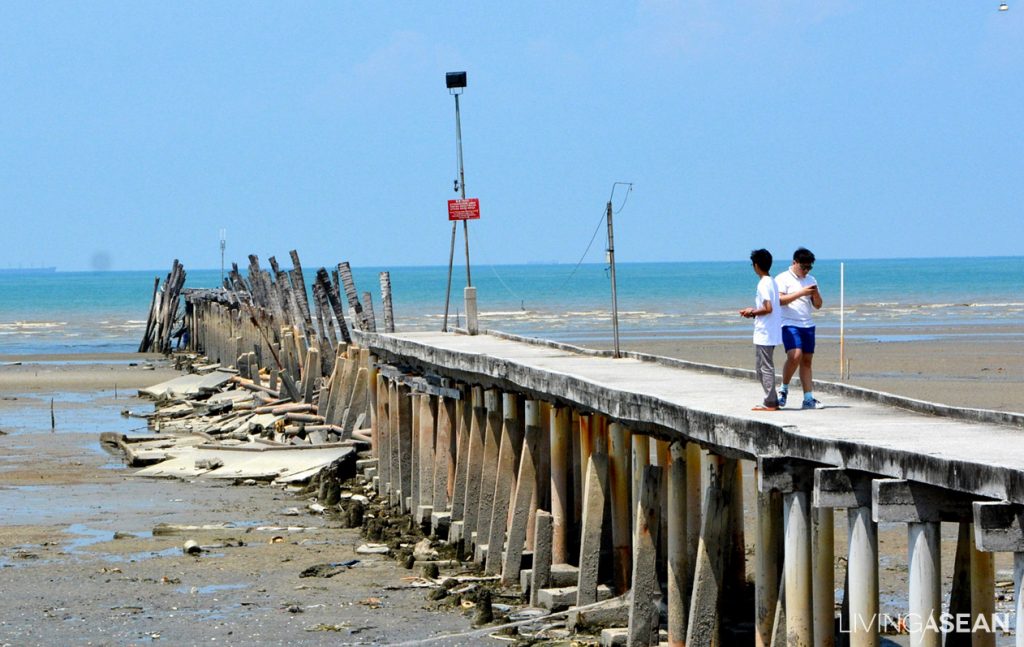 There used to be another more popular bridge named the "Lover's Bridge," but that was taken down since it had collapsed earlier last year.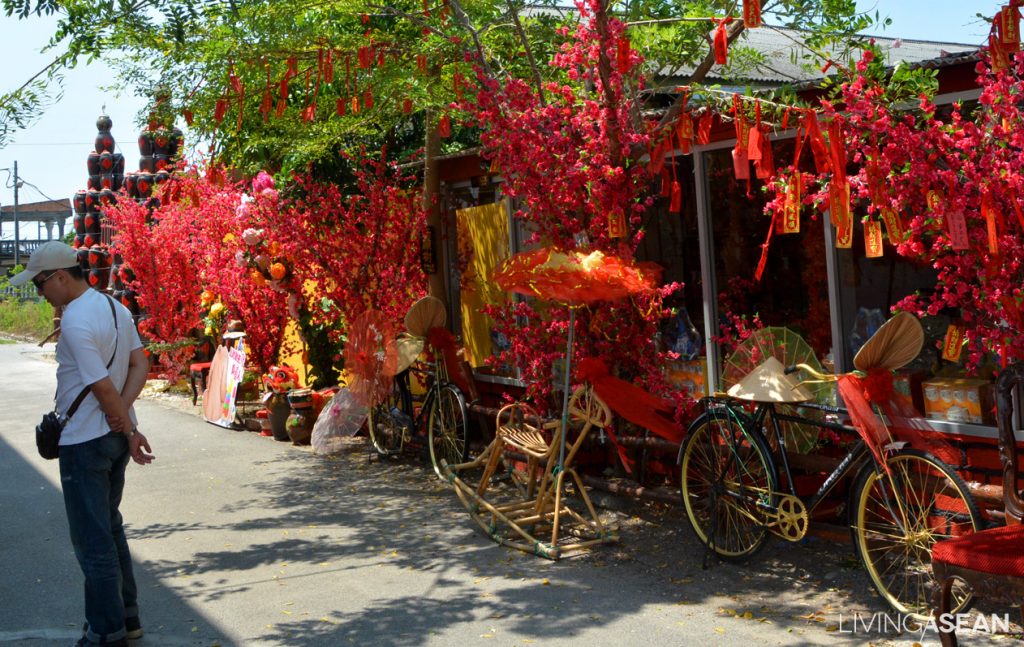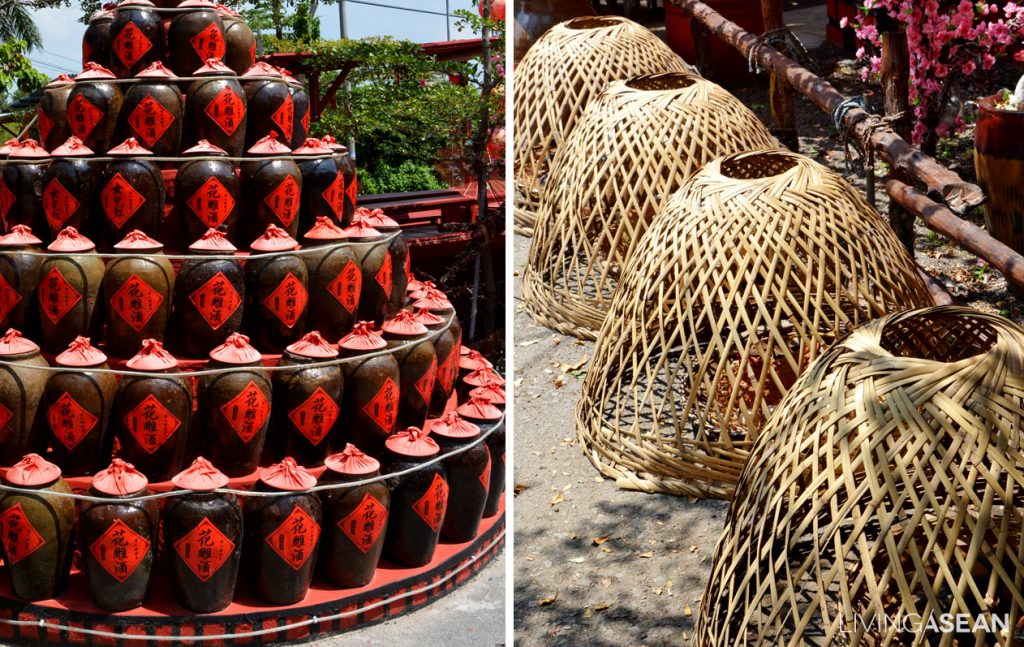 Near the bridge site, there are quite a few seafood restaurants that many flock to till today for seafood. A popular gift shop named Qing Ren Qiao Souvenir Shop sells lots local snacks and knick knacks.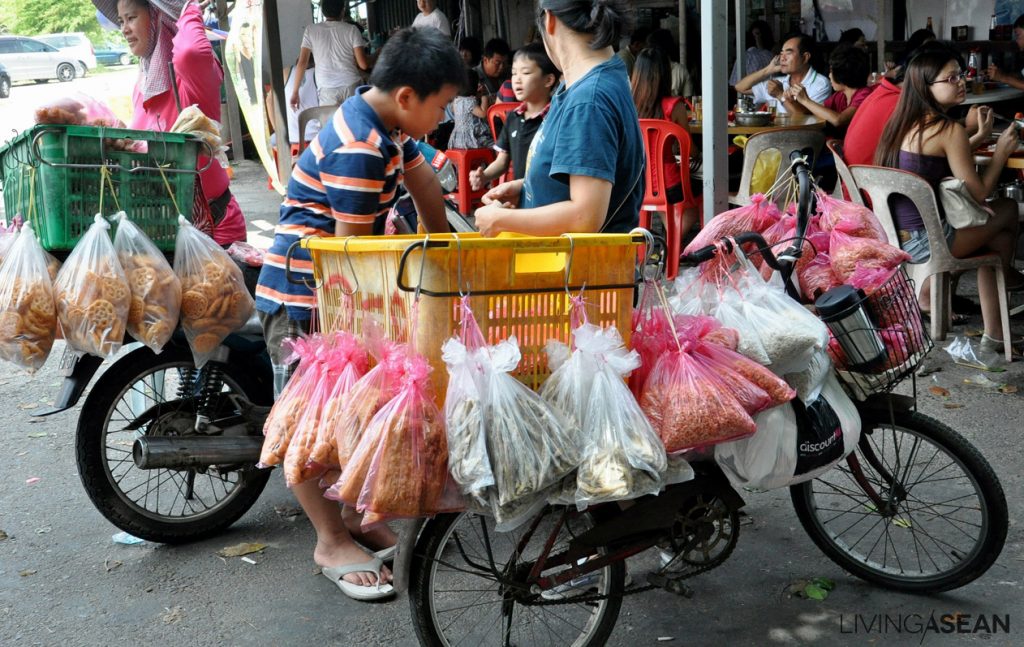 There're quite a few smaller pop up stalls selling food and drinks as well as sweets. This bicycle sells fried fish balls and other fish and dried seafood products that are yummy too.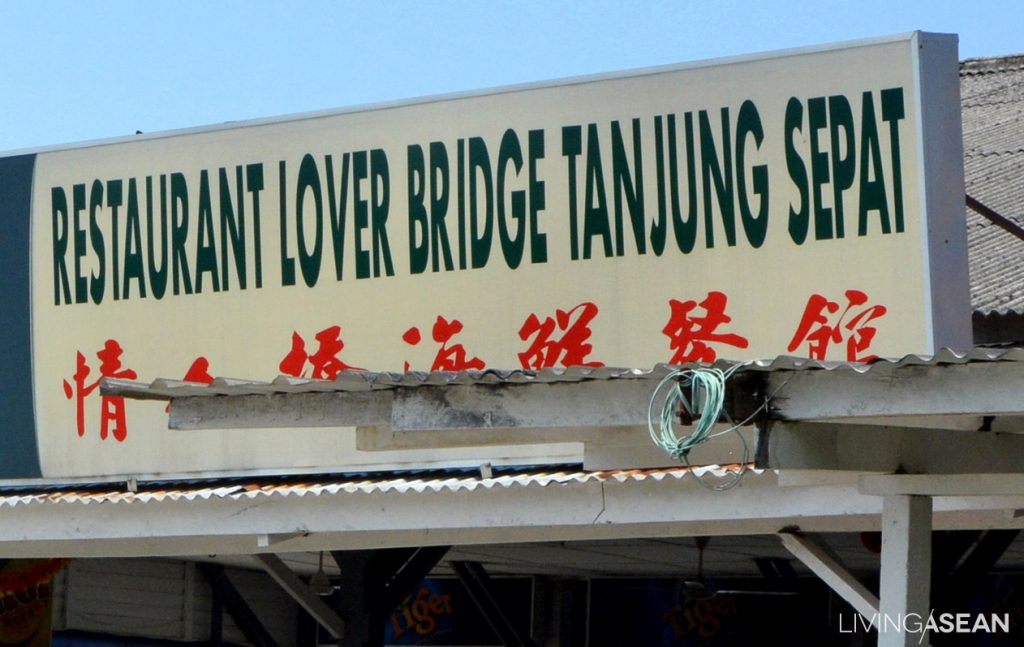 For lunch, there are a few restaurants in the Lover's Bridge vicinity, such as Ocean Seafood, Lover Bridge Tanjung Sepat, and Ban Joo Hin Seafood. Savor home cooked seafood dishes with a beautiful sea view.