The 'TukTuk' or 'A vehicle with three wheels' is an exciting transport in Asia. Living ASEAN explored the story of TukTuk's in Southeast Asia and found an interesting journey of this unusual mode of transportation.
/// ASEAN ///
/// Story: Samutcha Viraporn ///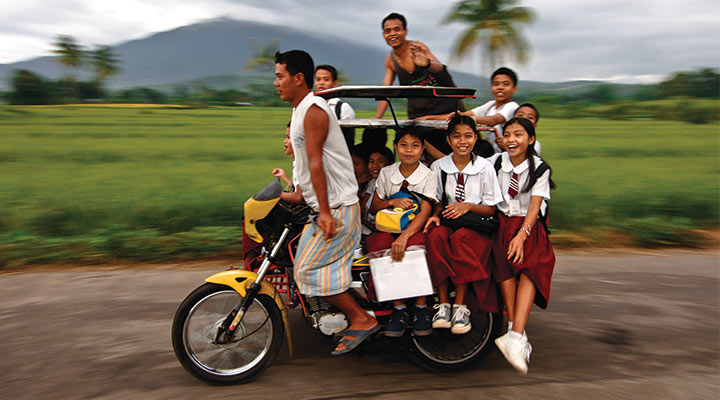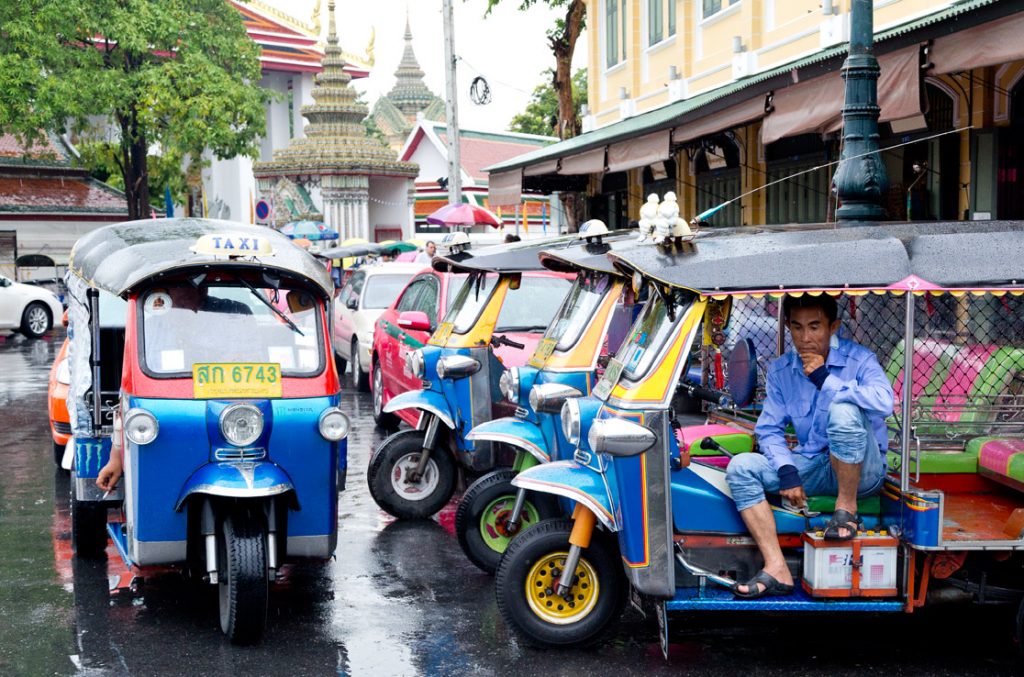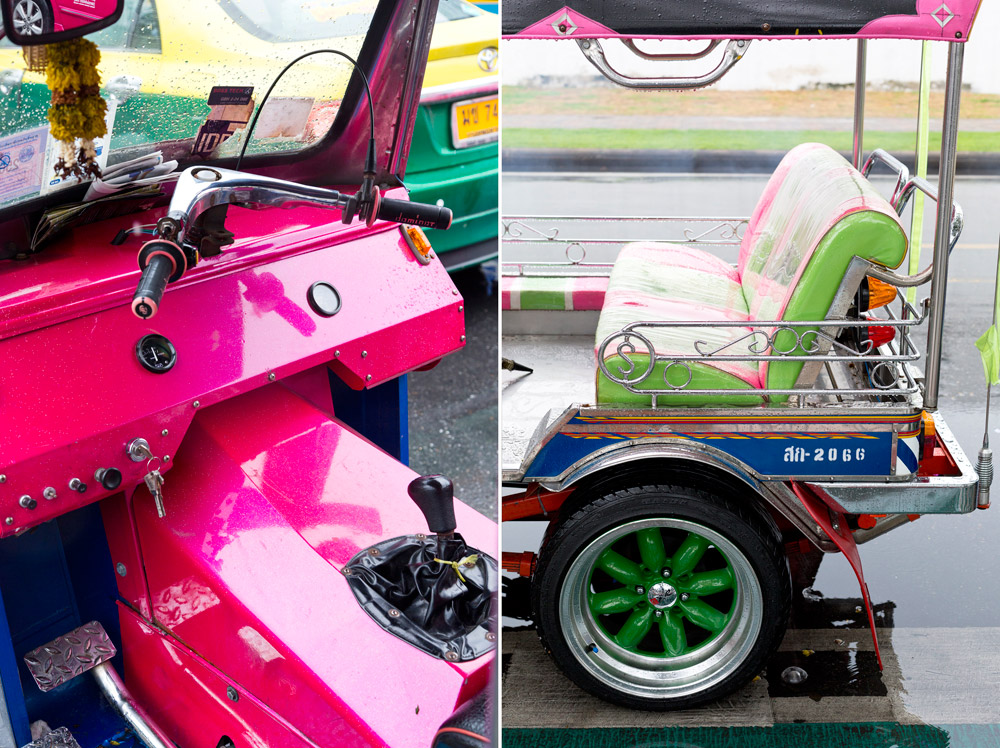 The Tuk Tuk is the alternative transport in many countries. Especially in Southeast Asian countries like Thailand, the Philippines, Indonesia and Cambodia. Besides their agility, Tuk Tuks are also the color of the cities they represent. Its body, assembly, material, color and decoration are different. It is dependent upon the local taste. Though bright and bold in brilliant colors, The Tuk Tuk provides a no-frills approach to transportation.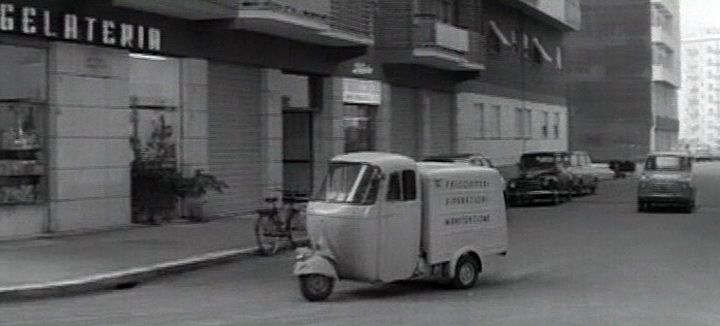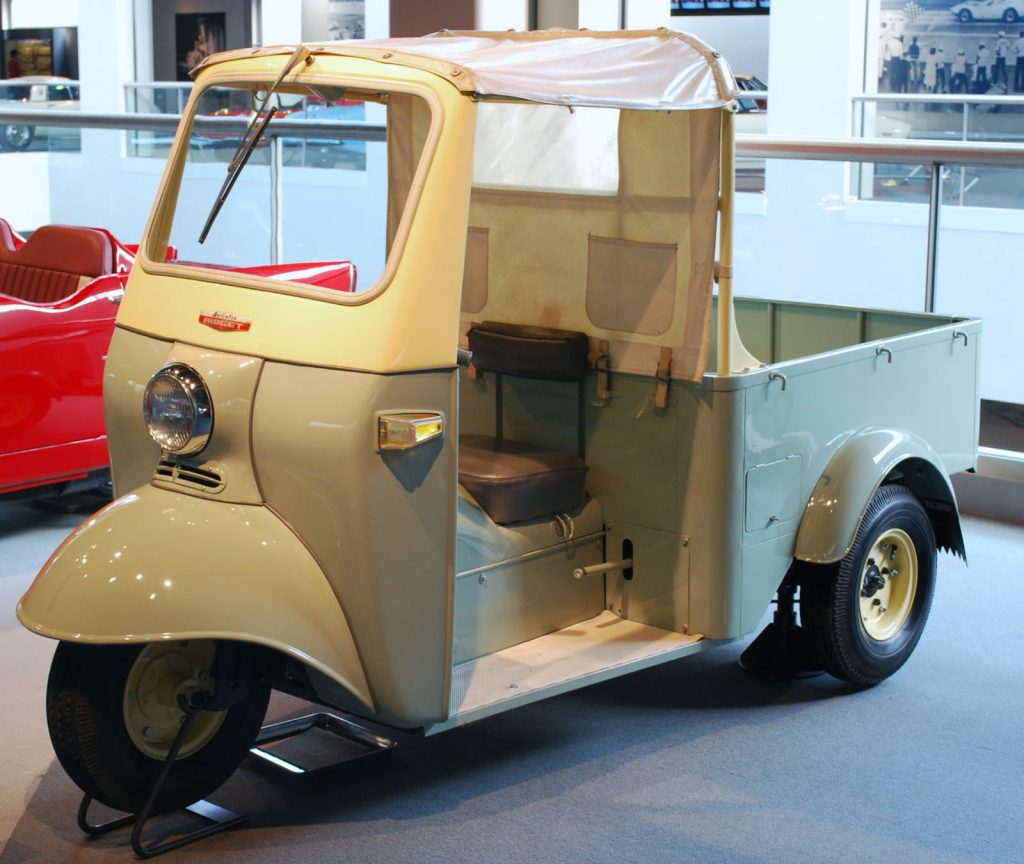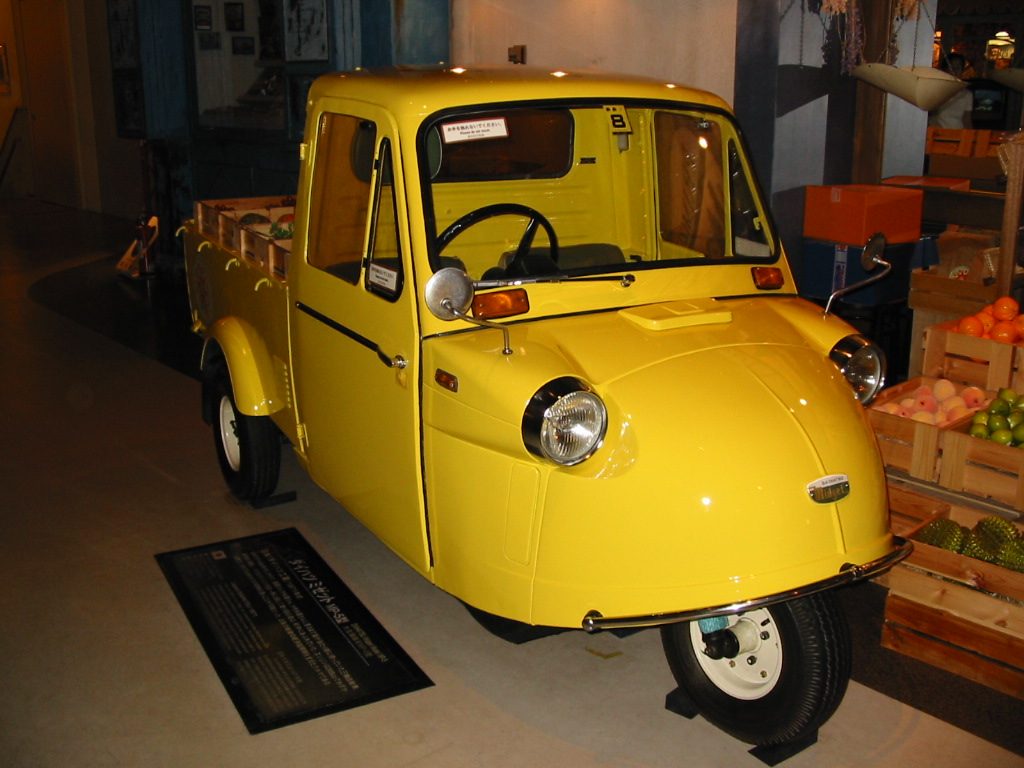 In 1947, Corradino D'Ascanio, aircraft designer at Piggio developed three vehicles in Italy and named it 'Piggio Ape'. He is also the inventor of Vespa, the stylish motorcycle which is still fabulous today. While 'vespa' means 'wasp' in English, 'Ape' means 'bee'. In Japan, Daihatsu introduced the Daihatsu Midget to the marketplace in 1957. It became the prototype of three-wheel vehicles in Asia such as India, Pakistan, Indonesia and Thailand. Even the world greatest spy, Mr. James Bond uses a Tuk Tuk as his vehicle two times, in the film Octopussy and the famous Visa advertising campaign.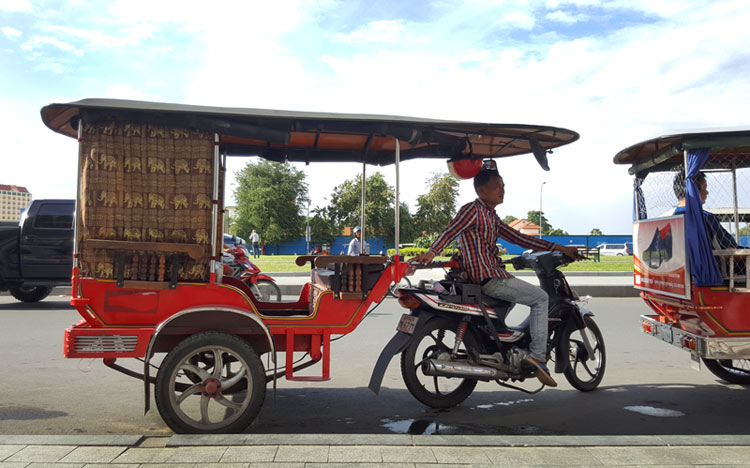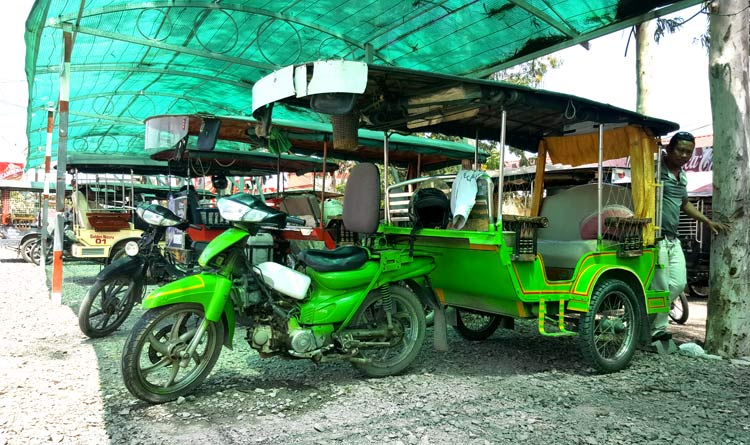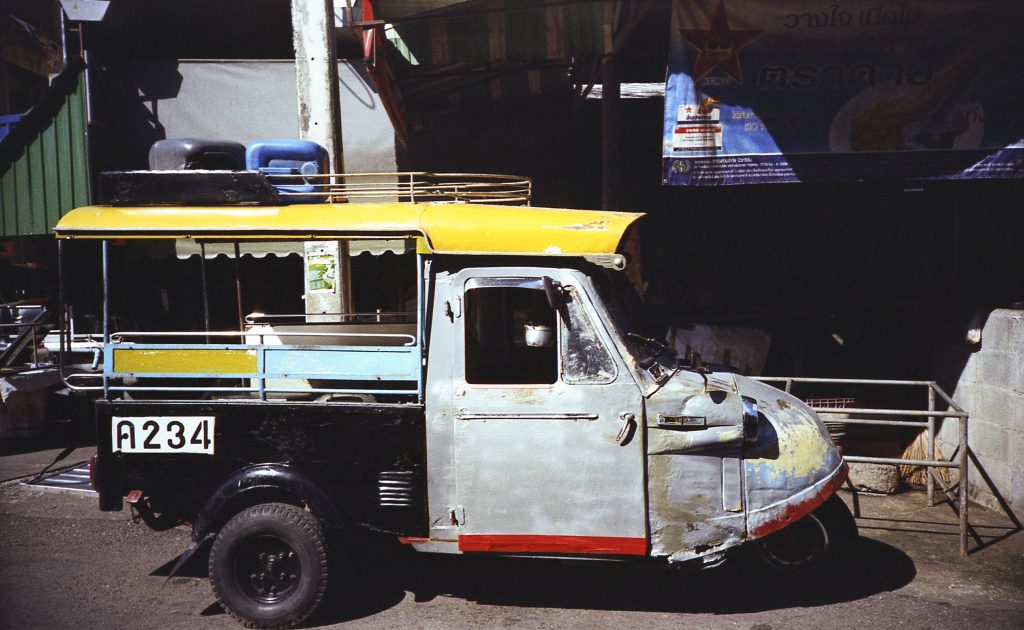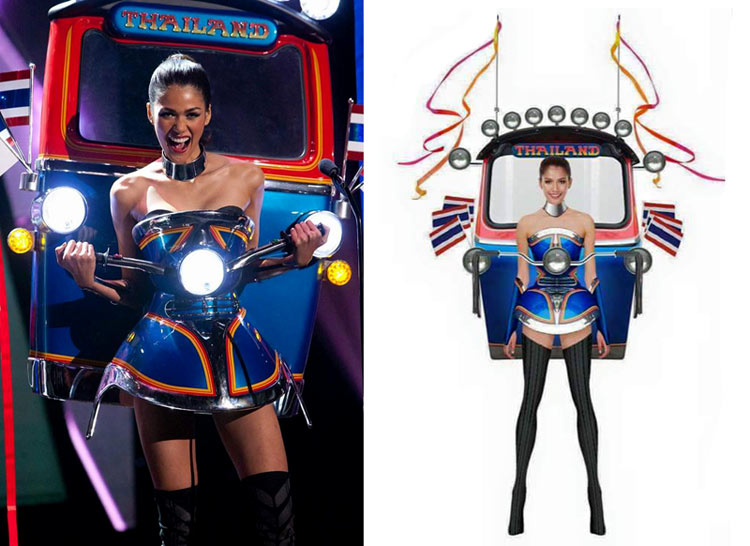 Nowadays, The TukTuk is one of the symbols of tourism in Bangkok. You can hail it around the center of the old town area and the local markets. Another style of the TukTuk is called 'Skylab'. You can find it in many Northeast provinces in Thailand. They export Skylab to Vientianne in Laos which calls it 'Jumbo'.
In Cambodia, the TukTuk is a passenger-carrying trailer pulled by a motorcycle. It is the best way for tourists to take a local tour in Phnom Penh and Siem Reap.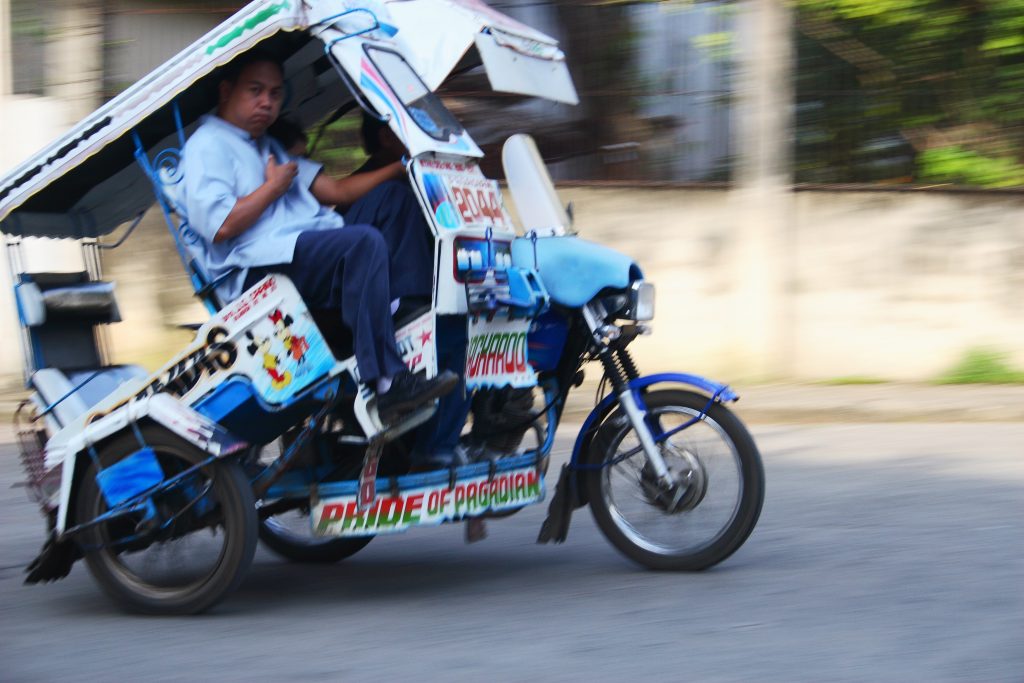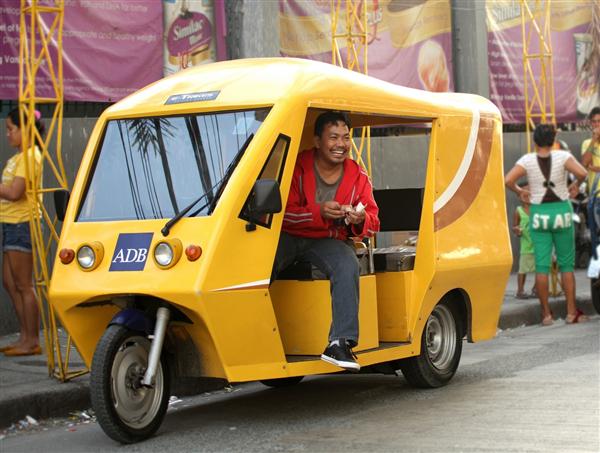 The body designs in the Philippines show more varieties of TukTuk. The passenger cabin was mounted to a motorcycle as a side car. This vehicle was called 'Tricycles' in this country. Moreover, some cities have their own design like Pagadian city. In Indonesia, They imported three wheelers from India and called it 'Bajaj' from the name the brand.
     On the other hand, The Vietnamese government decided to ban modified three wheelers in 2008. Because of personal vehicles increasing on the roadways and the use of rickshaw became dangerous. In the past, 'Xe Lam' or auto rickshaw was popular in Saigon. Most of them used an Italian Lambretta 175 or Lambro 550 engine. However, in 2012 The Hanoi Automobile Transport Association tried to bring them back to the roadways. The idea attracted strong criticism from the experts in the country and was defeated.
Eventually, In Southeast Asia, you can see Tuk Tuks in many cities and enjoy the unique experience.