Not only is this the Year of the Chicken, but chicken generally plays an important role in Chinese New Year celebrations, and is also popular with Muslims. Chicken dishes are really delicious, which is why you find them all over the ASEAN. What are you waiting around for? Hurry up, grab a drumstick and follow me!
Once upon a time, folks in the ASEAN countries didn't eat much chicken and pork. They got their protein mostly from rivers and the sea. Eventually Chinese and Indian influence brought chicken into the mix, unique local flavors popped up, and it came to be a hot item on everyone's menu.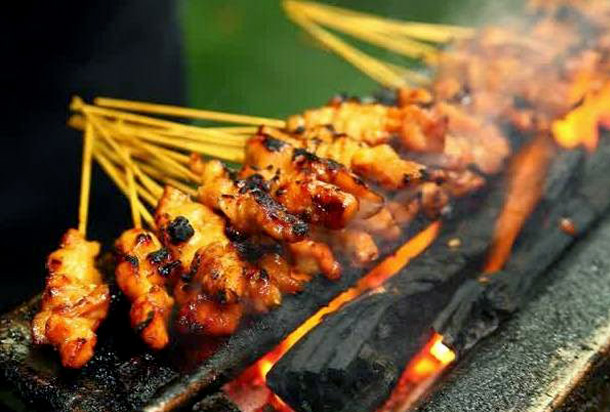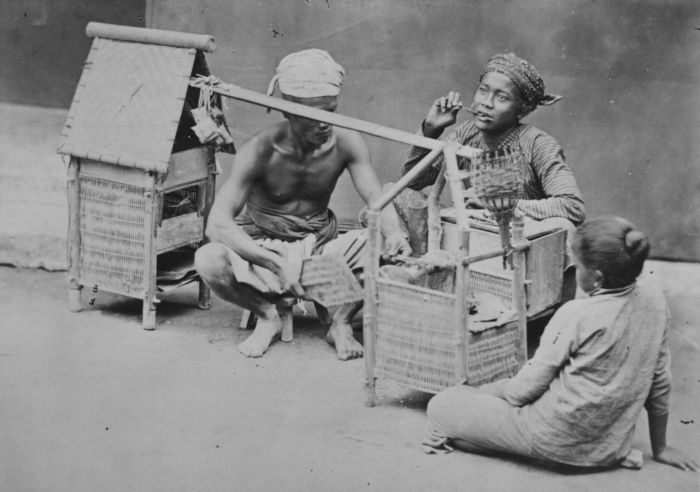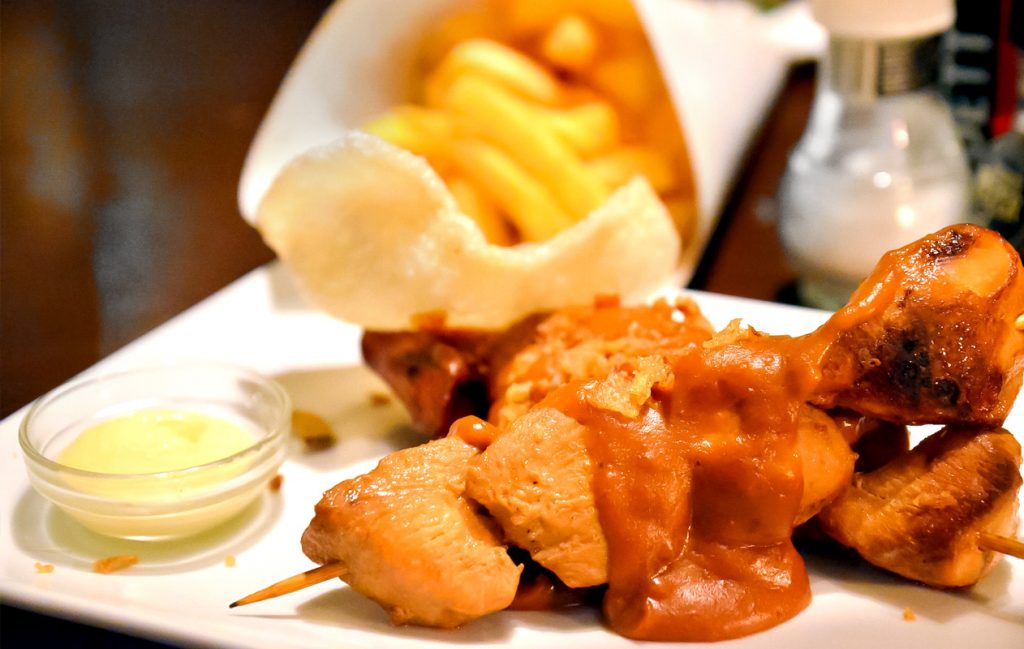 – Chicken Satay –
Chicken satay originated on the island of Java in Indonesia, probably developed from Indian kebab satay sold by a street vendor. There are so many types of satay there that it would be a great candidate for Indonesia's national dish. Chicken satay, or "satae ayam" in Indonesian, is the best known. There is also satay made from goat, pork, shrimp, fish, and really odd sources such as rabbit, turtle, horse, snake and even vegetarian satay, made from tempeh soy. The dipping sauce is usually made from crushed nuts, but you may encounter other types, such as with sambal, a sauce of seasoned Indonesian soybeans. Satay is found throughout the ASEAN countries, and spread all over the world because of the Netherlands' colonization in the area, so that even in Holland you can get served satay with French fries and hot sauce!
---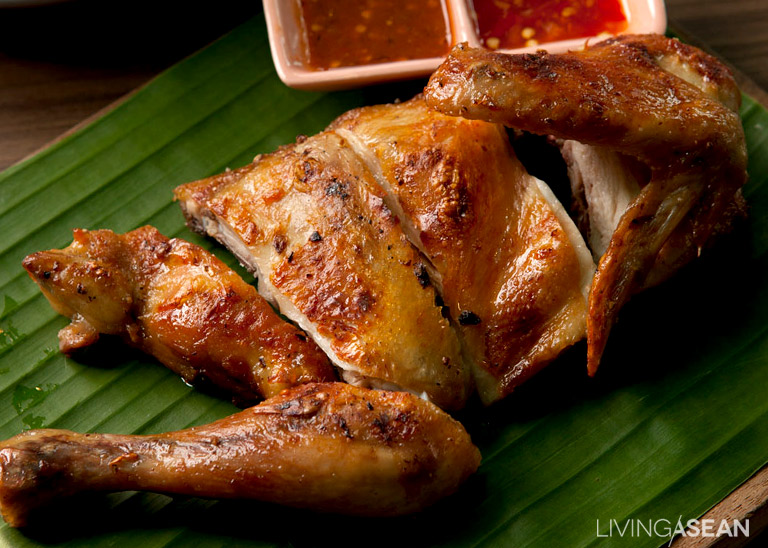 – Kai Yang on the Som Tam Menu –
Kai yang, or grilled chicken, originated in northeast Thailand, and so does som tam papaya salad, which accounts for why 99 percent of som tam eateries sell the two dishes together. If you want the real deal, though, you have to eat it with the traditional spicy dipping sauce made of dried chilies, lime juice, roasted rice, fish sauce, and sugar. Today kai yang is found in every region of Thailand, each giving its own tasty twist to the recipe. Sometimes you'll find it under the name "ping kai," but it's still the same dish.
---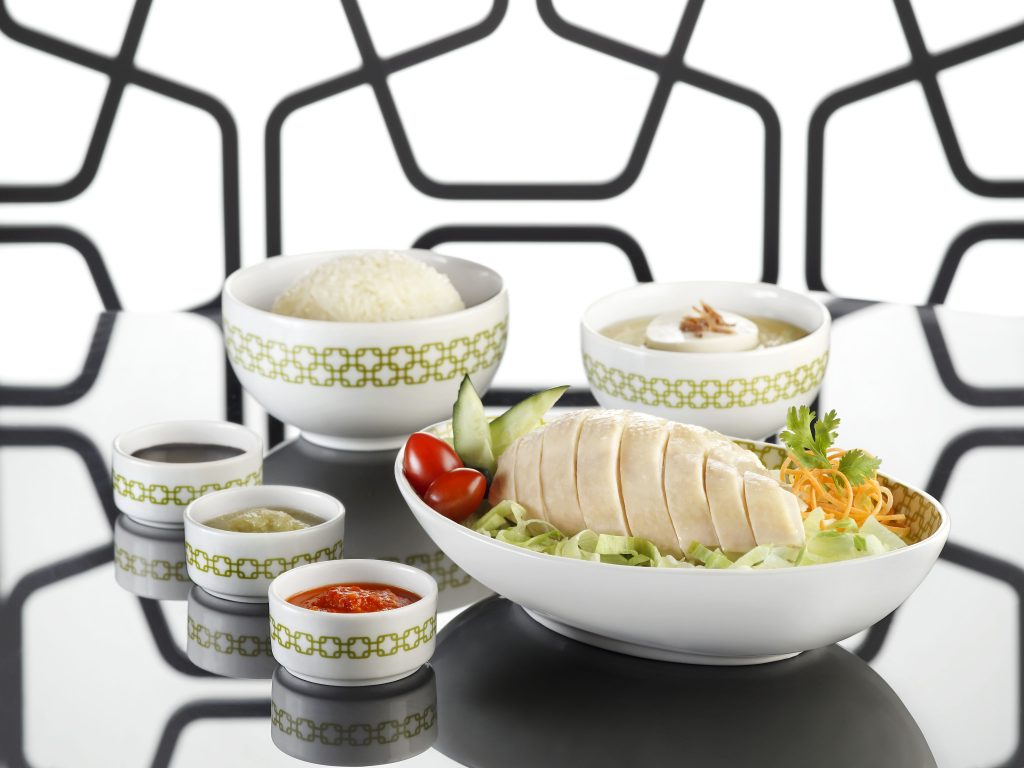 – Chicken Rice: a Singapore Signature Dish –
With the immigration of Hainan Chinese, chicken rice flew across the South China Sea to become a staple on Singapore menus, and now, with slight variations, is wildly popular in Malaysia and Thailand, too. Singapore chicken rice is famous for the fragrance of melt-in-the-mouth tender chicken steeped in the perfect sauce, and Singapore is chock full of great chicken rice restaurants, some with their own franchises in foreign lands.
---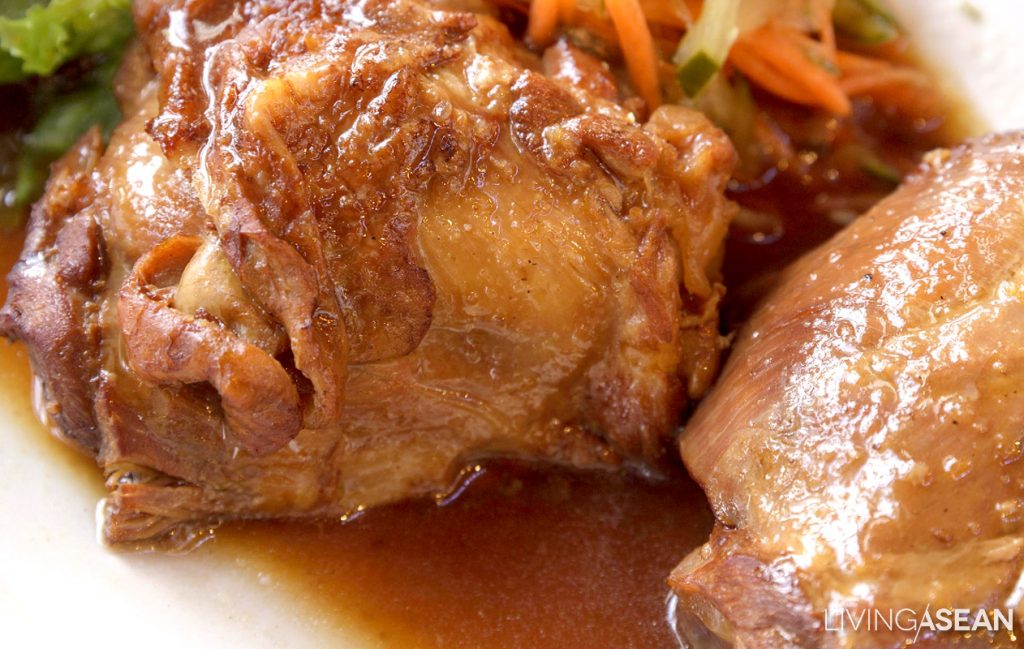 – Adobo: Philippine Braised Chicken –
This traditional dish comes from the indigenous people of  the Philippines, as recorded by missionaries from when the country was part of the Spanish Empire. Adobo can be made with either chicken or pork which is first marinated in a vinegar mixture for at least overnight. When the meat is done it is brown from the marinade sauce. The dish keeps well and can be stored for a long time because the vinegar inhibits bacterial growth.
---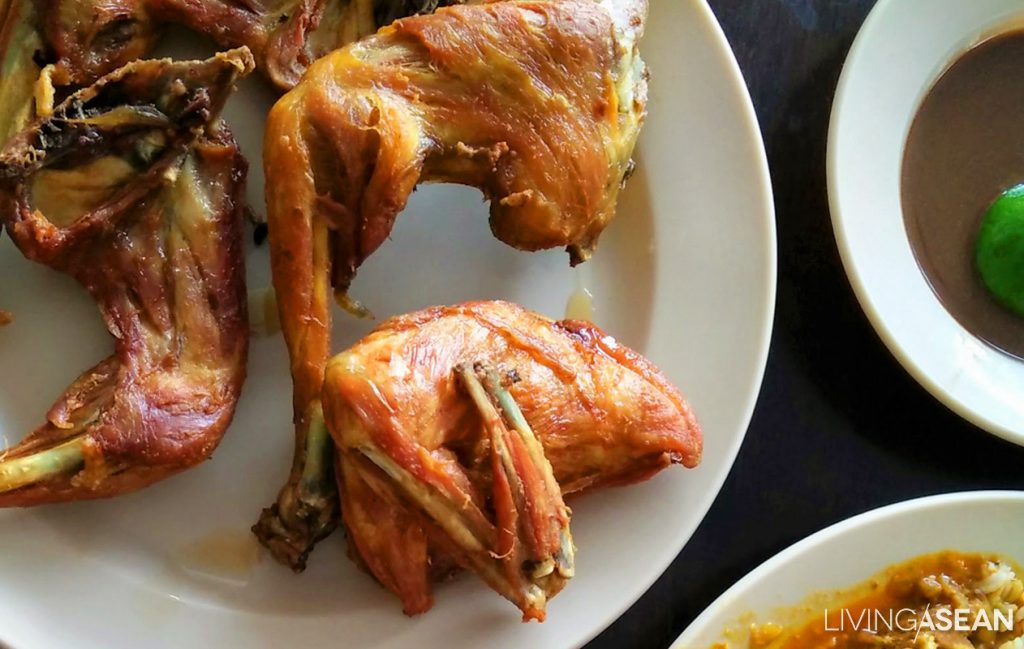 – Ayam Kampung: Chicken for Lunch –
Fried chicken is very popular in Malaysia. Besides simple fried chicken with rice, vegetables, and curry, fried chicken eaten by the piece is great as a side dish for a lot of other dishes, such as Nasi Kerabu, or, fried to a nice outer crispiness, it can be a special addition to Nasi Lemak. And because of the wide diversity of ethnic groups, Malaysian chicken recipes are by extension popular with Chinese, Malays, and Indians alike.