The historic business hub of Bangkok is on CNN's List of "Best Districts for Street Food" and "Top Ten Chinatowns in the World". Whether it be fine dining or quick one-dish dinners, you can find some of the best meals in Yaowarat. Combine your favorite pastimes into one-day adventure. Living ASEAN recommends stopping by these places.
/// THAILAND ///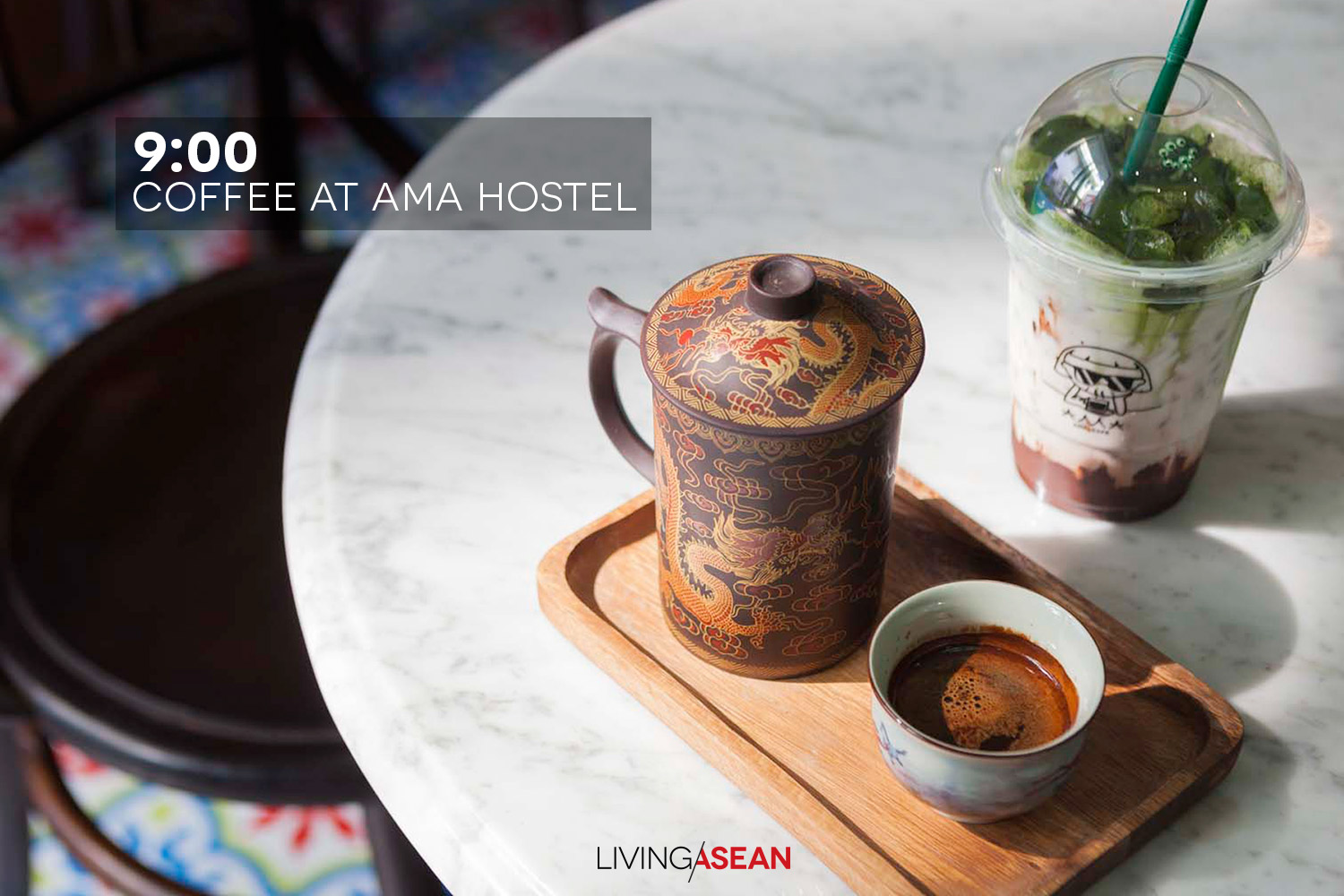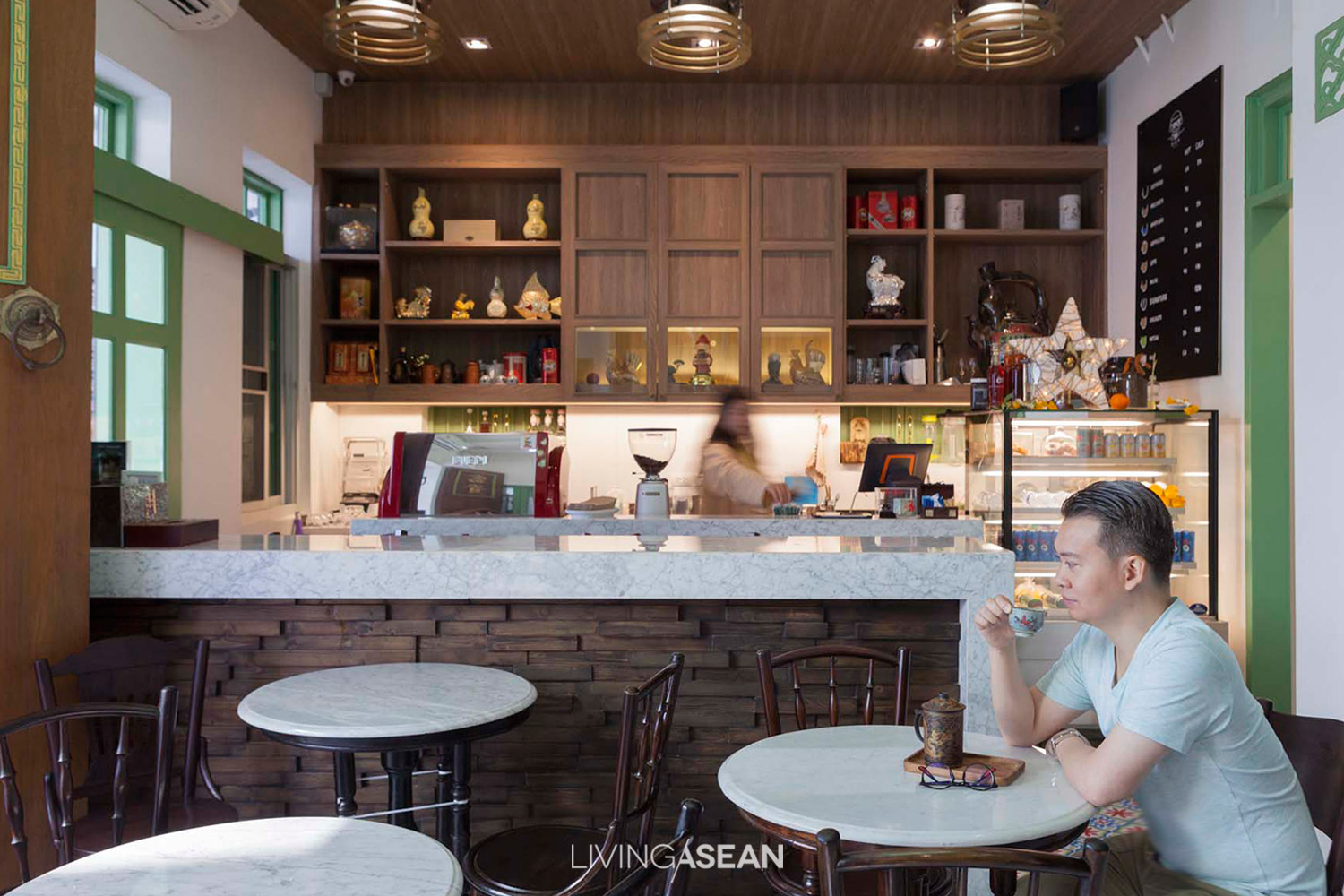 9:00 Coffee at Ama Hostel
Start your day at Ama Hostel Bangkok, a recently renovated Chinese style building located at 191 Soi Sapanhan off Chakkrawat Road in Samphanthawong area. The café in the forward section of the hostel offers coffee that smells so good. There's nothing like the warm aroma of a steaming cup of coffee to wake you up to a beautiful day in old Chinatown. Nearby, push cart vendors serve delicious Kuichai meals and Kuay Jub noodes.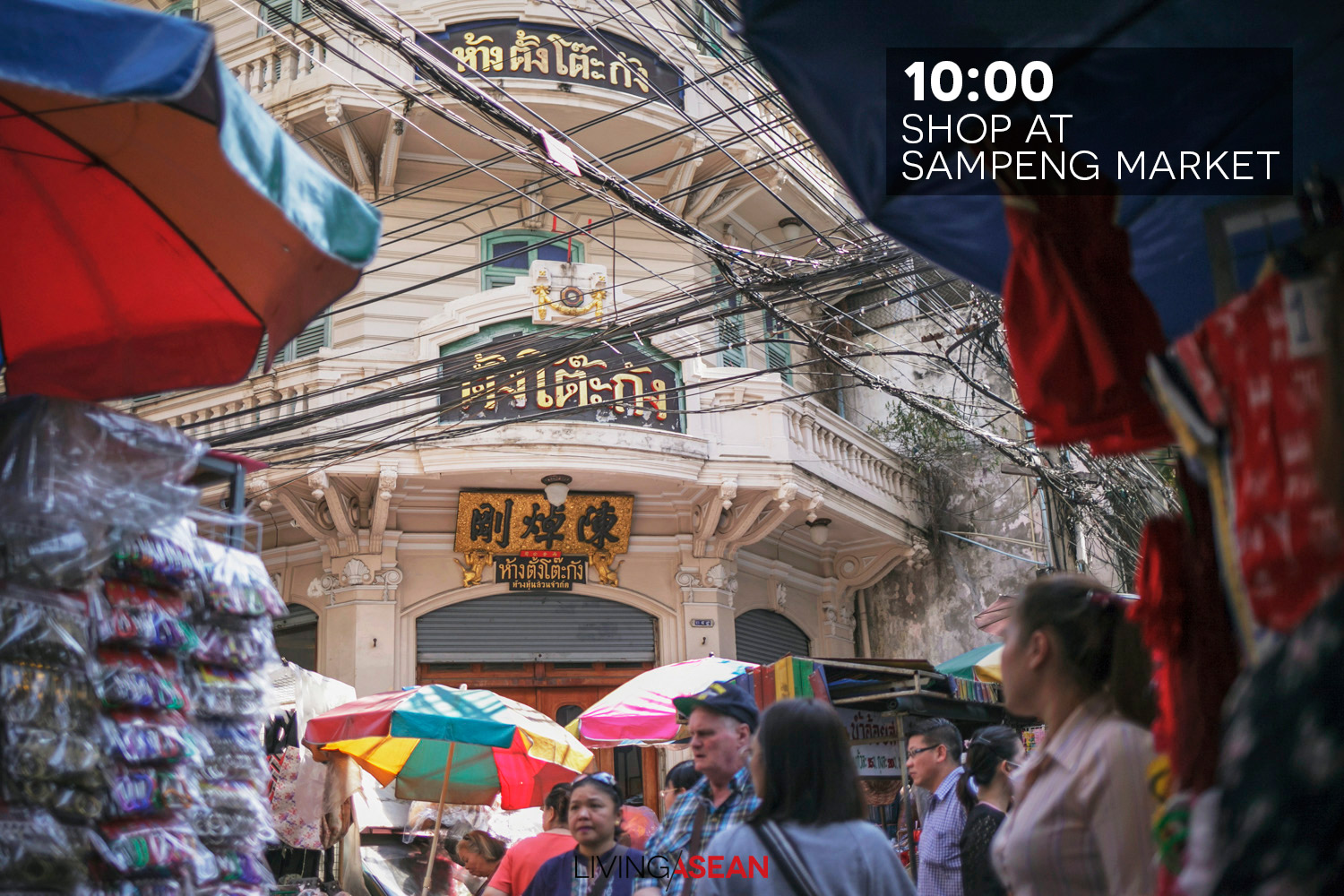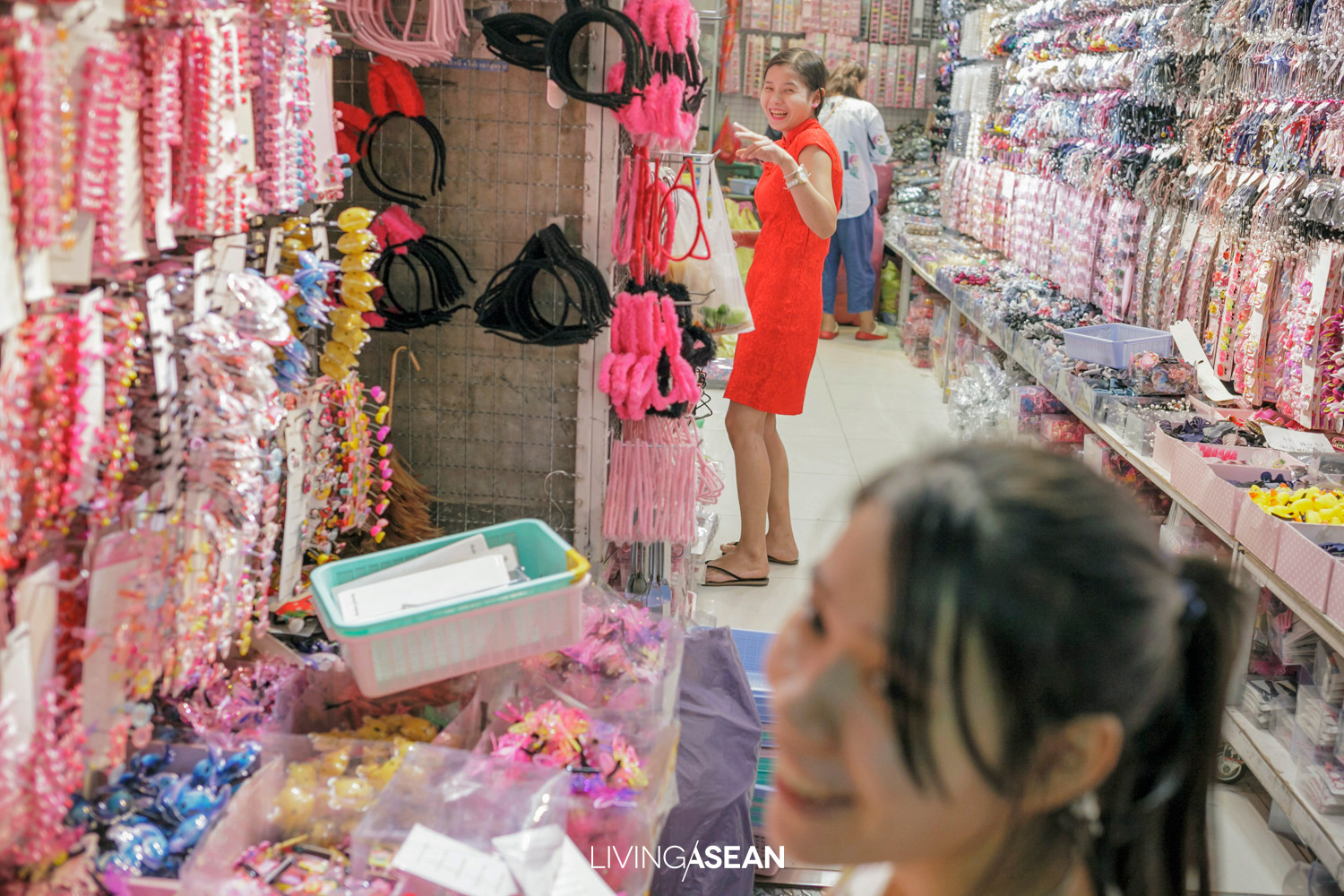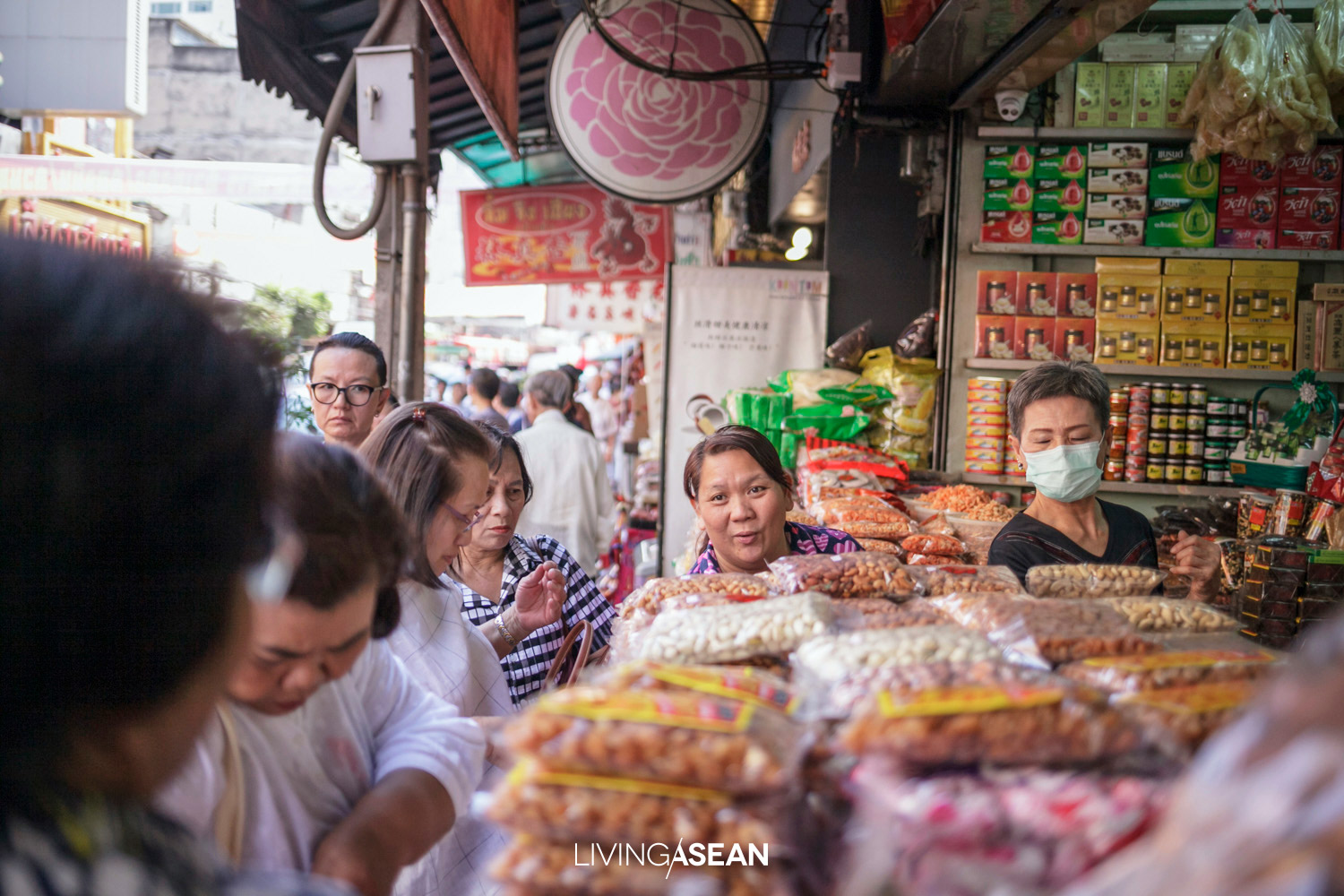 10:00 Shop at Sampeng Market and Yaowarat
A stone's throw away from Ama Hostel stands Sampeng Market, a shopper's paradise for goods at bargain prices, both retail and wholesale. The area is well known for many gift shops and stores selling fabrics, clothing and accessories, toys and seasonal decorating materials. Follow Chakkrawat Road and you come to Yaowarat Road.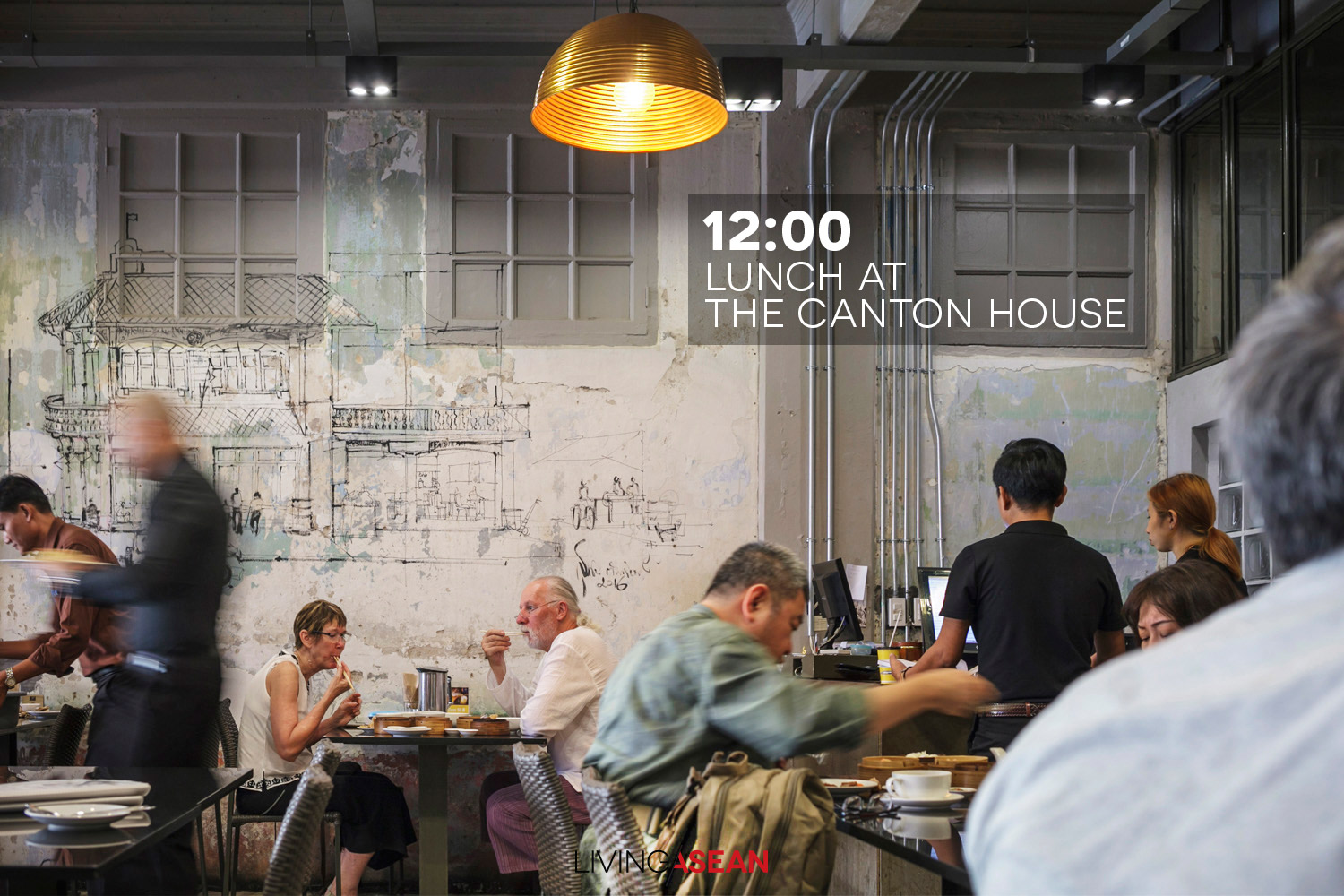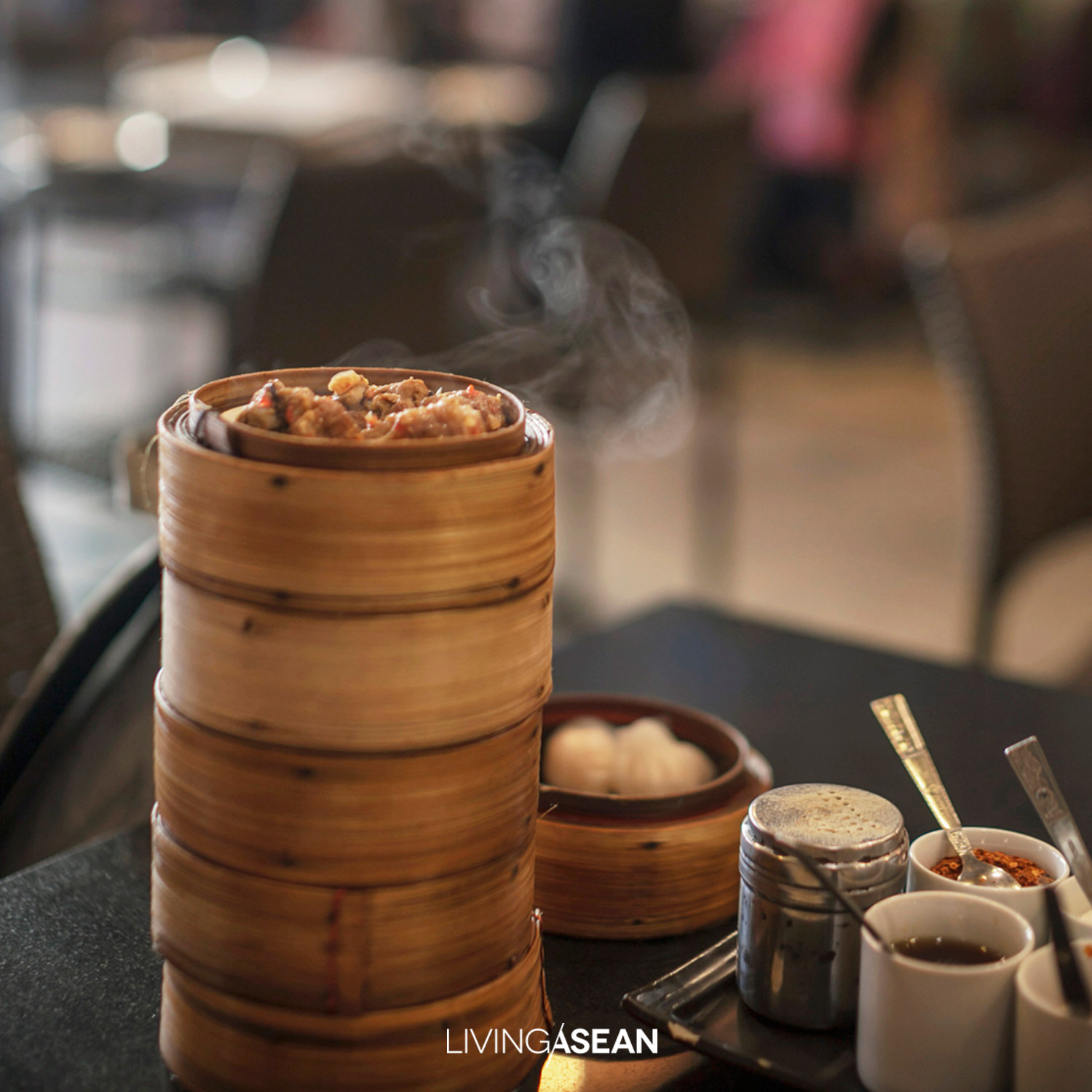 12:00 Lunch at the Canton House
Enjoy the pleasure of authentic Chinese food at the Canton House. Established in 1908, the restaurant has since been renovated to give it unique appeal characterized by raw construction materials. The Canton House is located at 530 Yaowarat Road, Samphanthawong area. You will love the bite-sized Dim Sum in steamer baskets, steamed pork rib with black bean sauce, and fried Mantou (buns) with condensed milk. Thai and Western meals are also on the menu.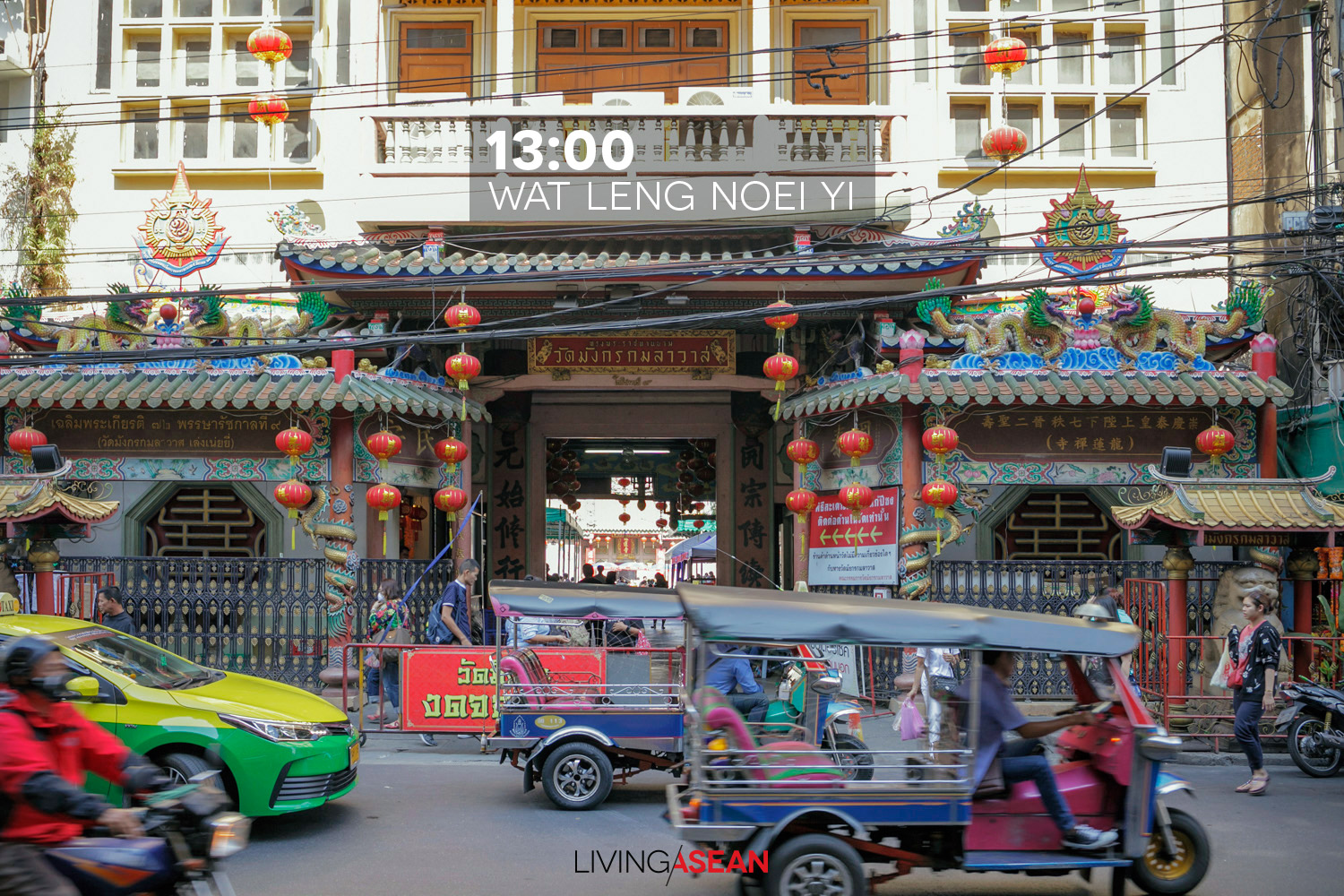 13:00 Wat Leng Noei Yi
The historic Wat Leng Noei Yi is rooted deeply in this community of Thai citizens of Chinese descent. Founded in 1871, the temple has been involved in every facet of life of the followers of Buddhism. It sees the busiest time during the period leading to Chinese New Year celebrations. Slowly burning joss sticks are used in paying tribute to the Lord Buddha. It's good idea to avoid getting smoke in your eyes.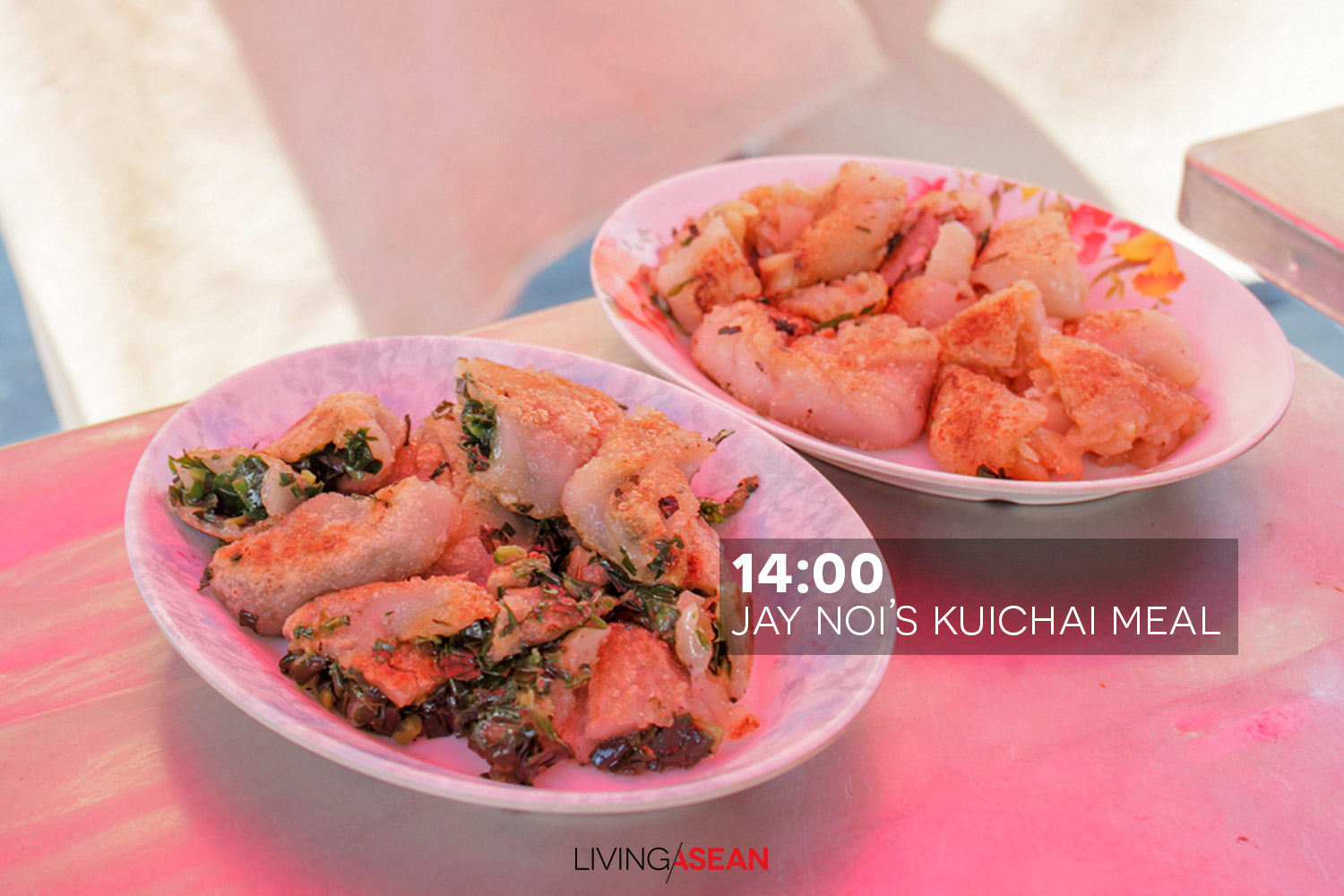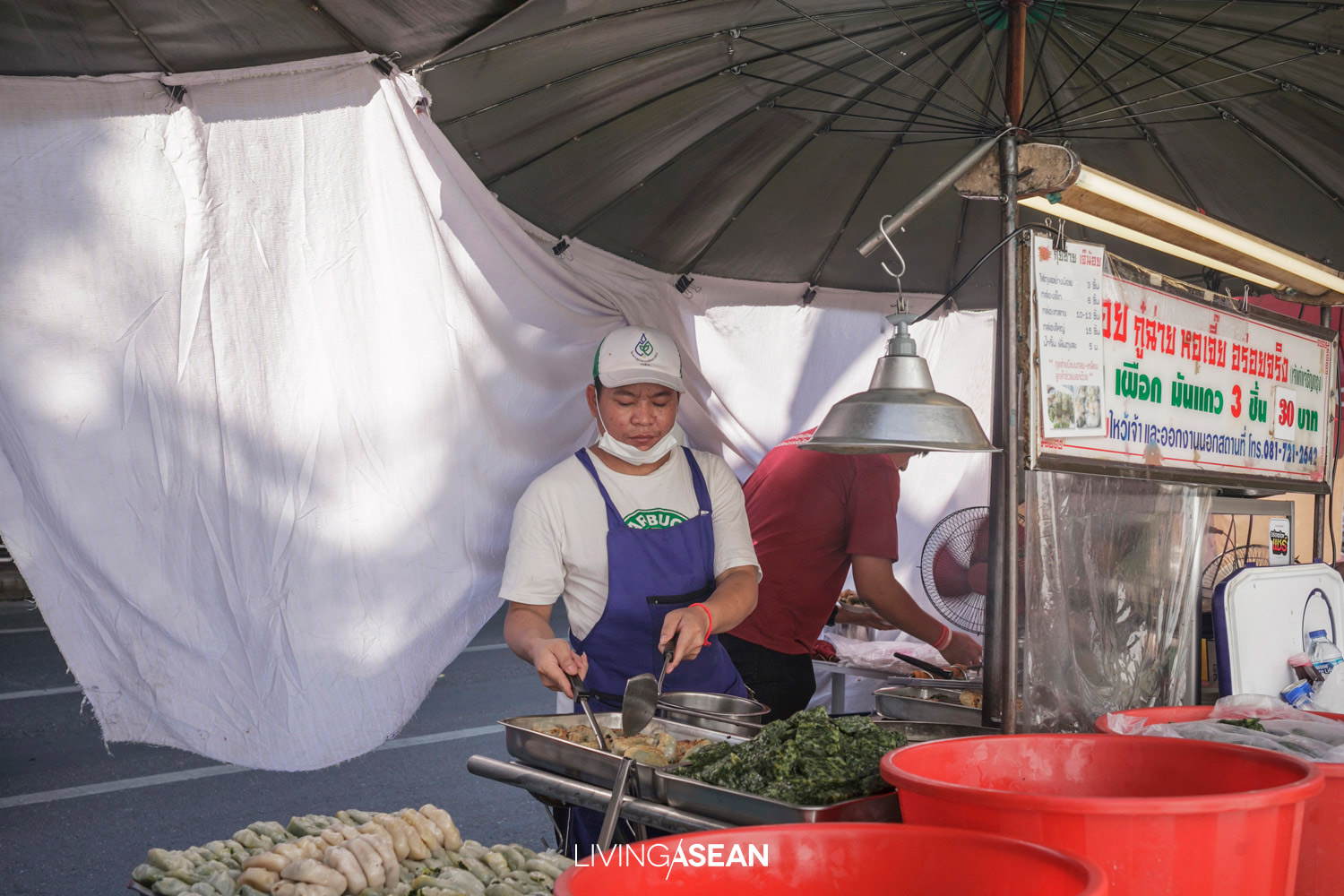 14:00 Jay Noi's Kuichai Meal
About 250 meters to the right of Wat Leng Noei Yi stands a famous push-cart business selling fried Kuichai meals. Jay Noi's Kuichai is renowned for being one of the most delicious vegetable meals in Yaowarat. Located on Charoen Krung Road, the humble push cart vendor sells Kuichai at 10 Baht apiece. The menu also includes fried Taro and Jicama (a globe shaped root vegetable). They are equally delightful.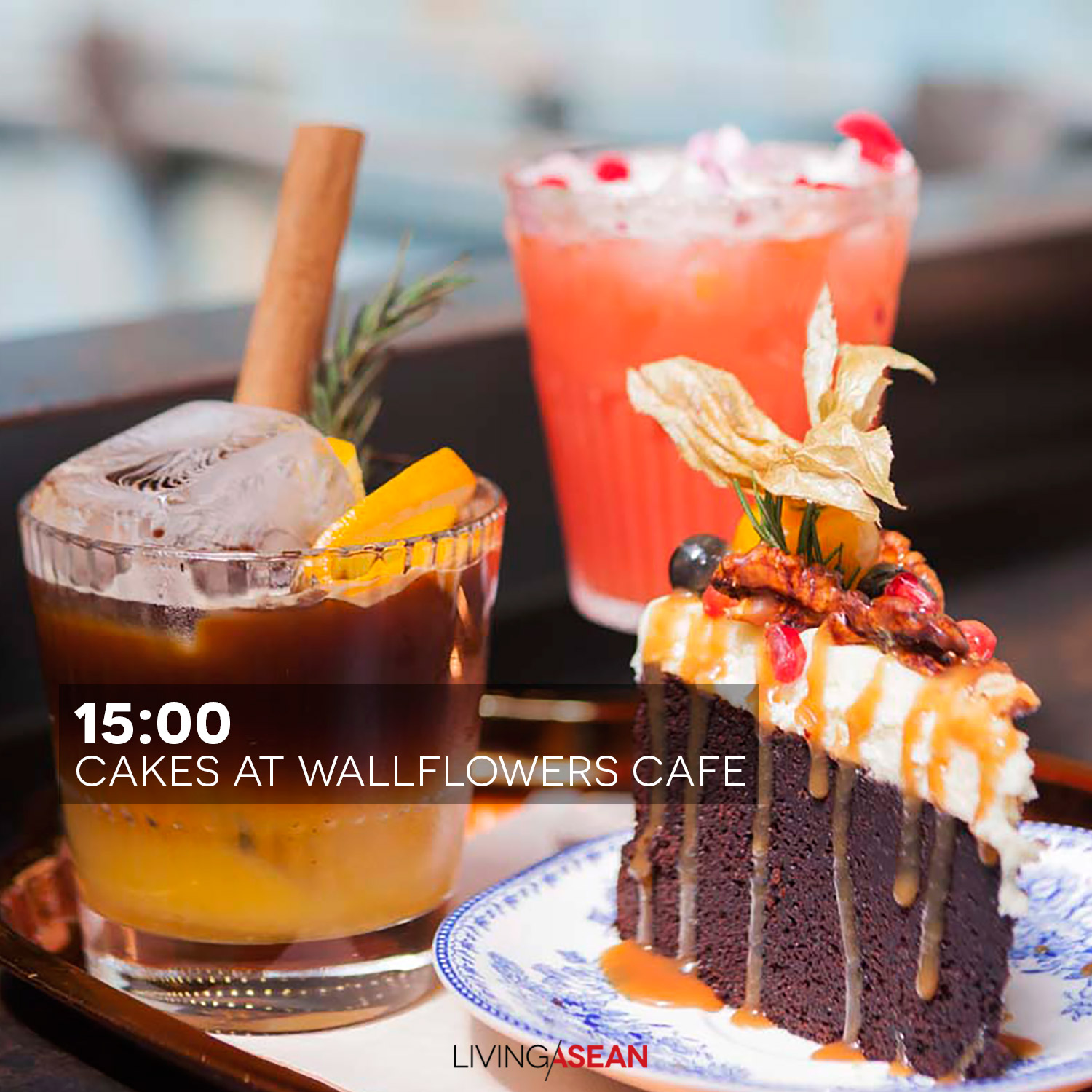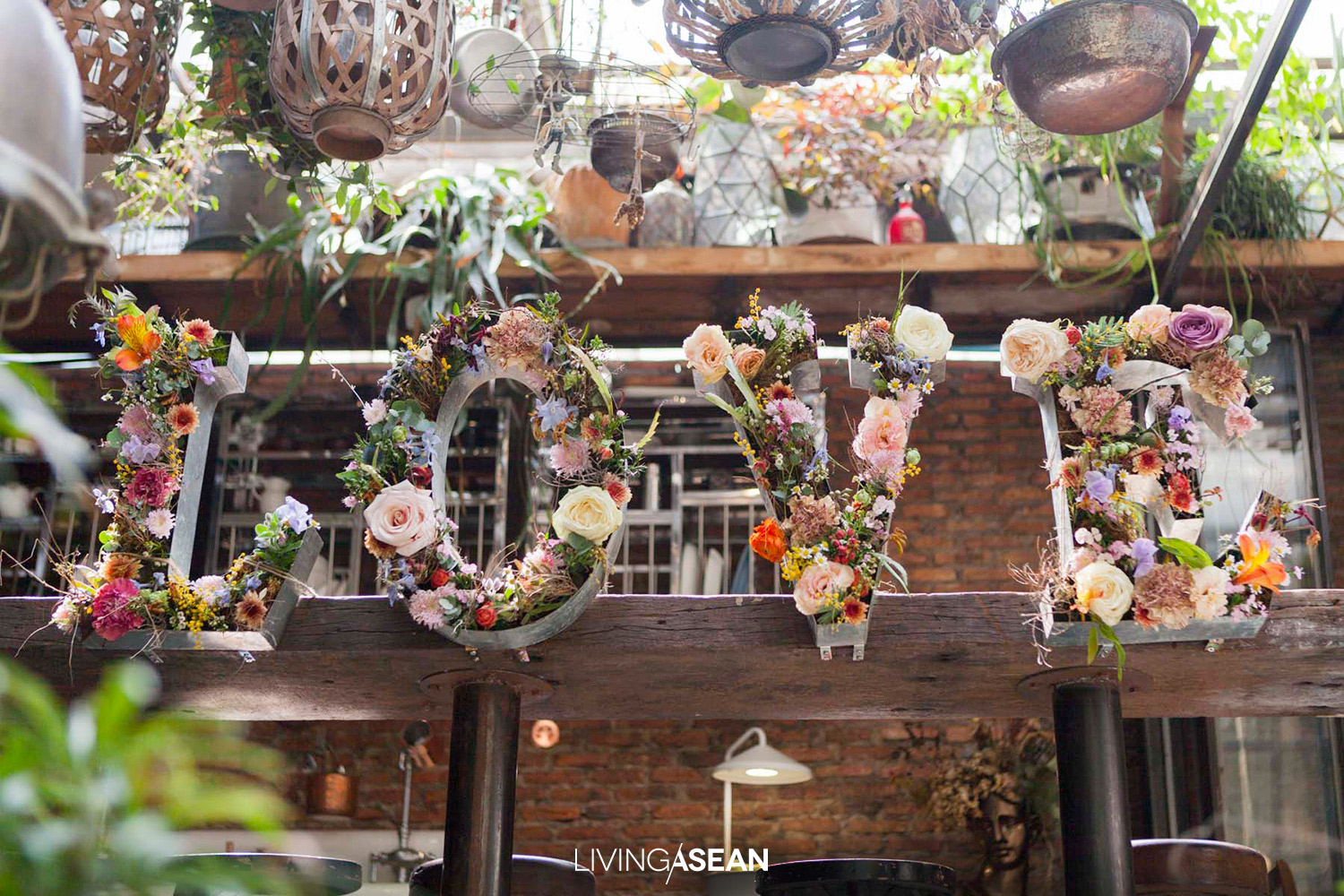 15:00 Cakes at Wallflowers Café
Beat the heat in the afternoon with yummy mouthwatering cakes served with frothy Thai tea with cheese. Located at 31-33 Soi Nana, Pom Prab area, Wallflowers Café sits on the upper floor of a florist's shop, which provides inspiration for many beautiful items on its menu. The café is owned and operated by an architect who has great interest in the art of coffee making.