It's not just the ban on chewing gum: Singapore has some wildly strange laws that a lot of folks aren't even aware of. Don't you go running around naked at home, now, or – if someone sees you – you could get arrested!
/// Singapore ///
Thank you: Eve K Honda from AECOM Singapore
There are quite a few look at things a foreigner or tourist might find astonishing: this is against the law, there's a law against that in Singapore. Generally they're supposed to make for a better quality of life, but you'd better be careful about letting mosquitoes breed, forgetting to flush the toilet, going naked in your own house, or acting gay.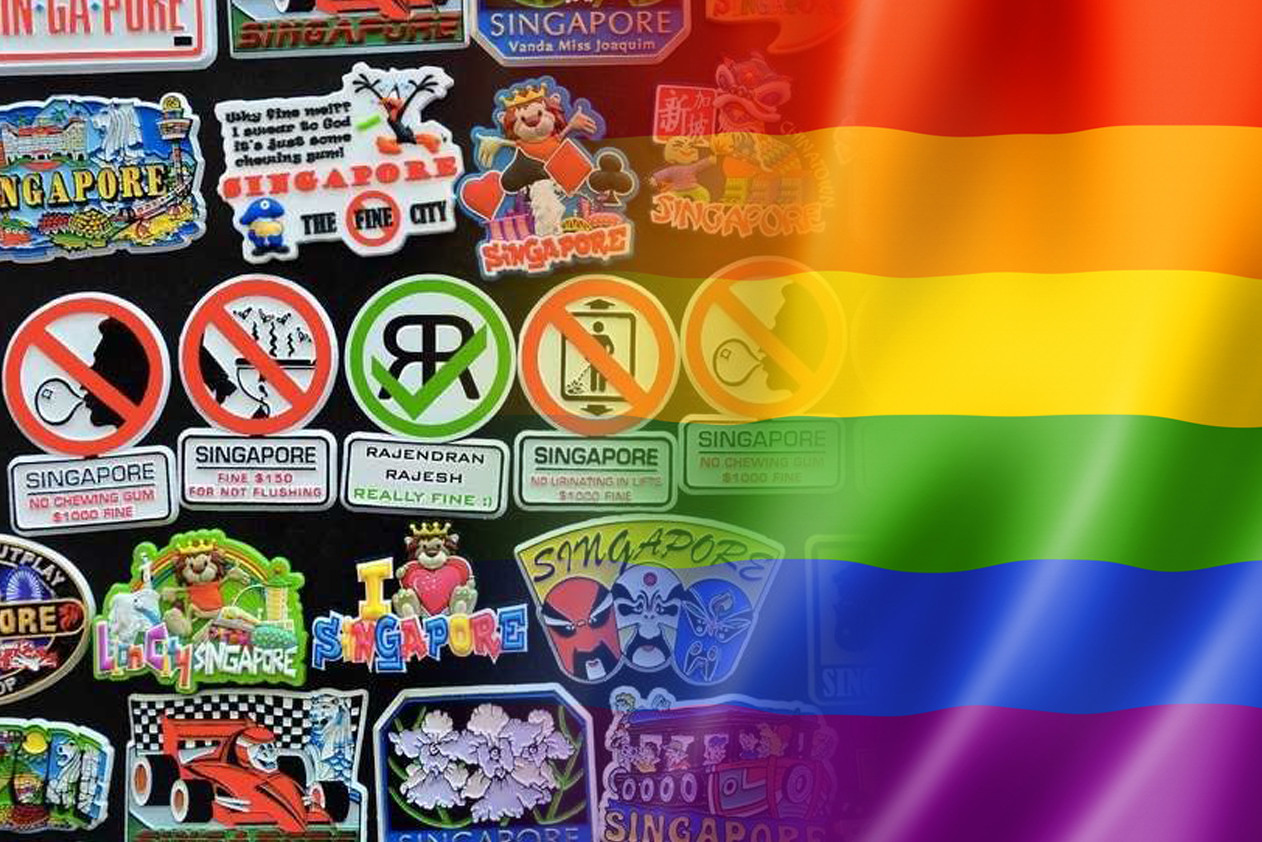 1. It's not a good idea to walk naked in the house, because if someone outside sees, they can call the cops on you.
2. You're not allowed to pee in a public place other than a rest room. Of course you might pee playing in the ocean, who's going to know? But if you've have dumped your load in the restroom and not flushed, there's a penalty. Sometimes you'll even see a warning sign.
3. If you're gay, it's forbidden to act on it in public. A girl and a boy usually can kiss and hug each other, no problem, but gays have to be a little secretive in Singapore.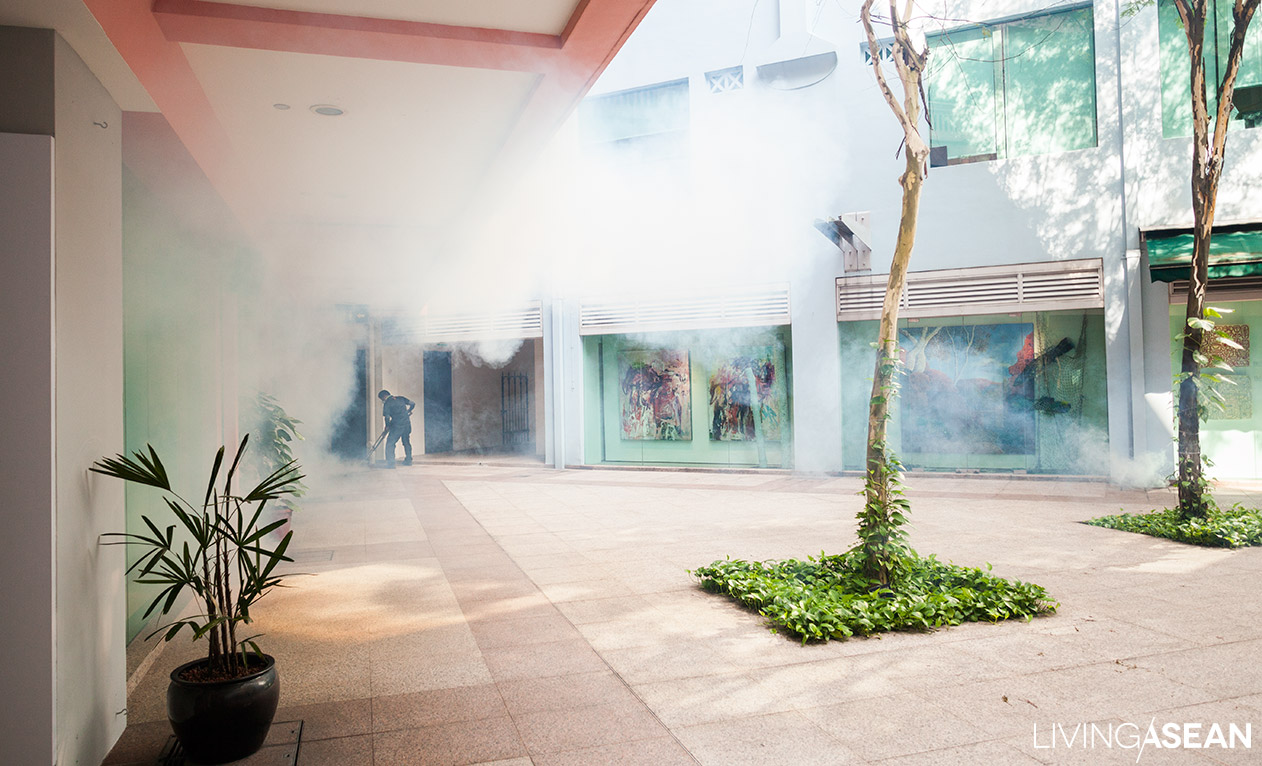 4. You can't have a place where mosquitoes breed. There are random inspections all the time, where they even look at planter pots. You can be fined 2000 Singapore dollars for this one. One construction site was reported to be playing host to 6000 larvae, and they had to halt construction for a full year.
5. So sorry for all you party-lovers! You're not allowed to drink alcohol in public places here between 10:30 PM and 7 AM – except occasionally at government-approved events.
6. It's forbidden to gather or store rain water or even sea water for personal use, because it's considered a national resource.
7. You may not give human food to animals in public parks such as ducks, geese, or fish. Each species has to be given the right kind of food. The merit-making activity of releasing fish, birds or turtles is also forbidden.
8. Talking in an elevator isn't allowed. In Singapore even if you see someone chatting cheerfully with a friend, you'll notice that when the elevator door opens everyone shuts right up.
9. In an MRT station during peak hour it's forbidden to stop and turn all the way around, or even change the pace you're walking up.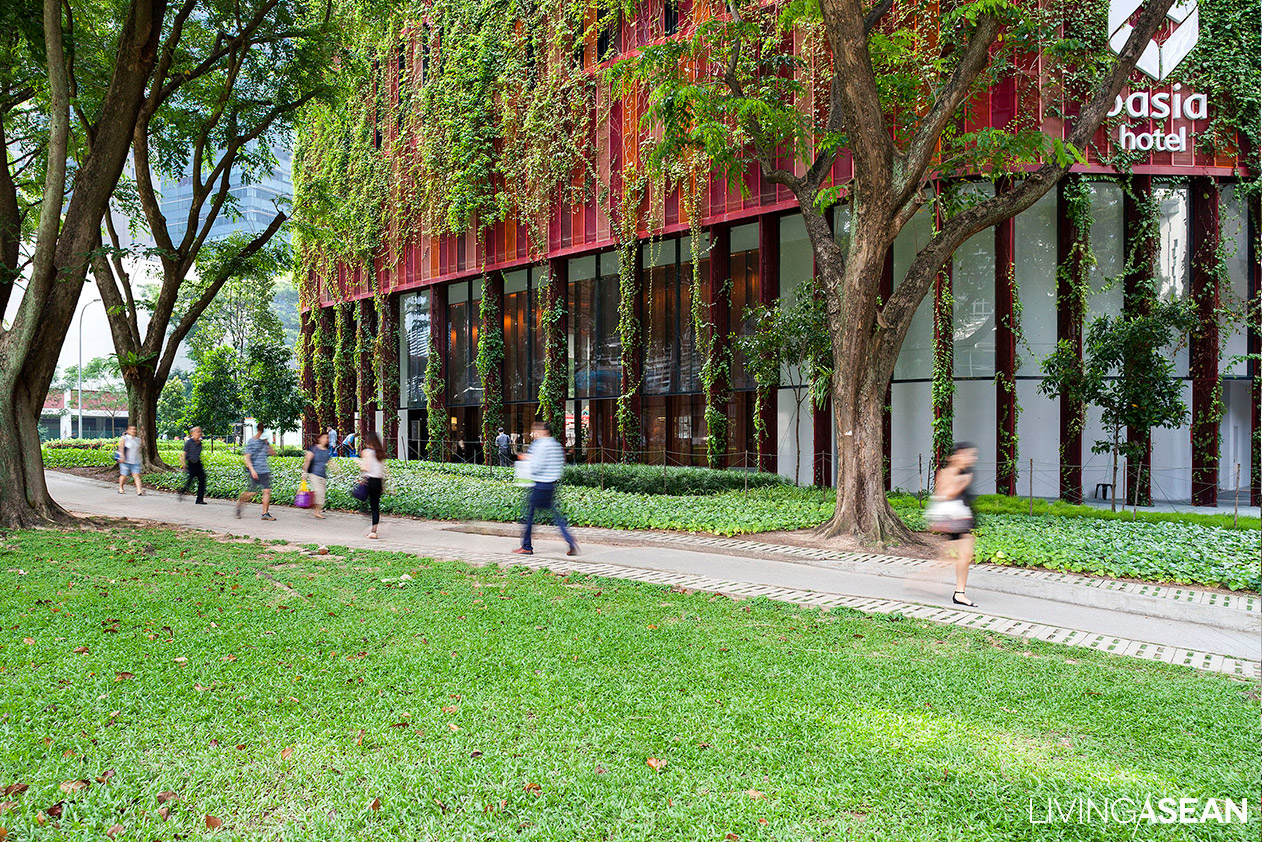 10. You'll see grass lawns all over town, but they're for dogs to do their business, not for kids to kick balls or run and roll around in.
Points 8-10 are behavior guidelines, no legal penalties, but they are social mores. If you don't follow them, the locals can get quite offended.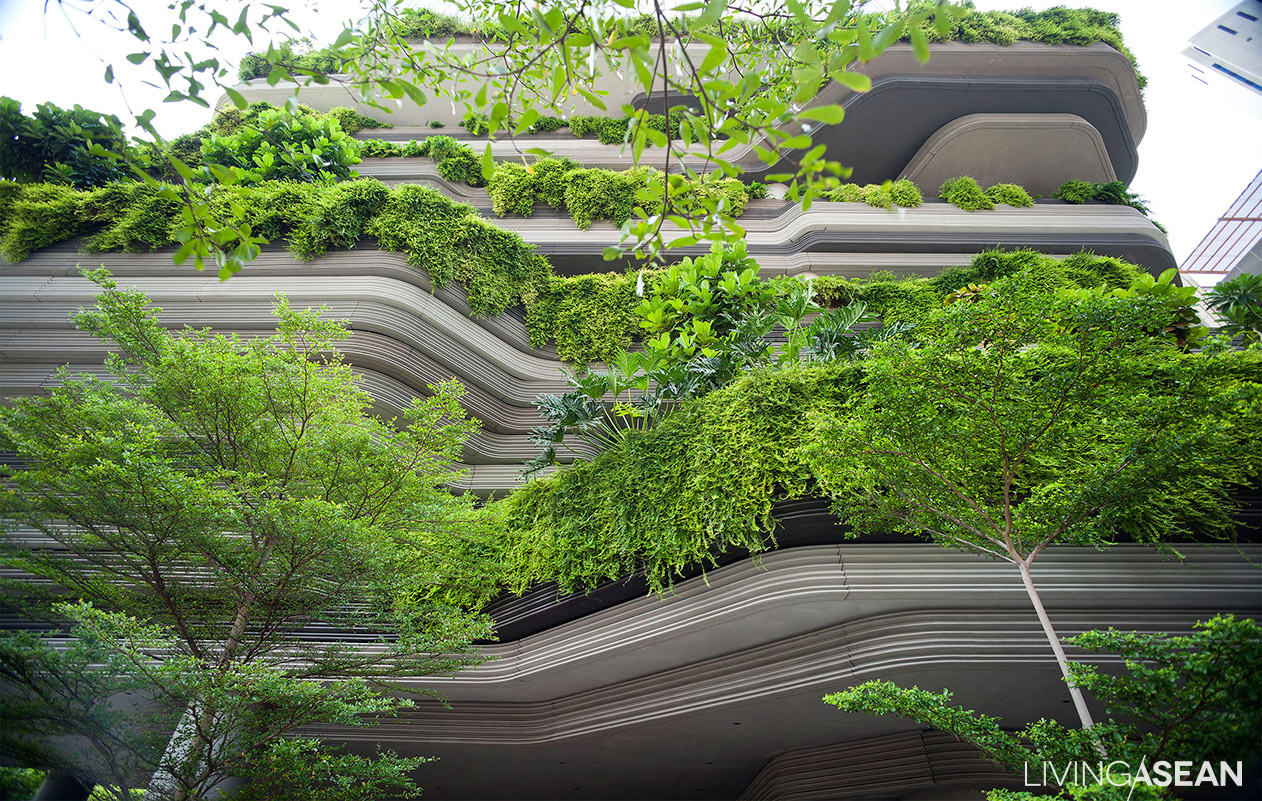 Singapore takes urban development and building design very seriously: every project is in overseen by a specific agency to ensure regulations are followed to the letter. Singapore is especially concerned about environmental quality, and has with having guidelines from important agencies, such as
Green Mark by BCA
BCA (Building & Construction Authority is an international standards agency that assigns value to projects regarding environmentally significant factors such as green space, sustainability, climate response, energy efficiency, environmental impact, etc.
Urban Design Guidelines
The city planning agency Urban Redevelopment Authority ensures that building designs are in harmony with national policy calling for such things as "smart technology": buildings have to be "smart."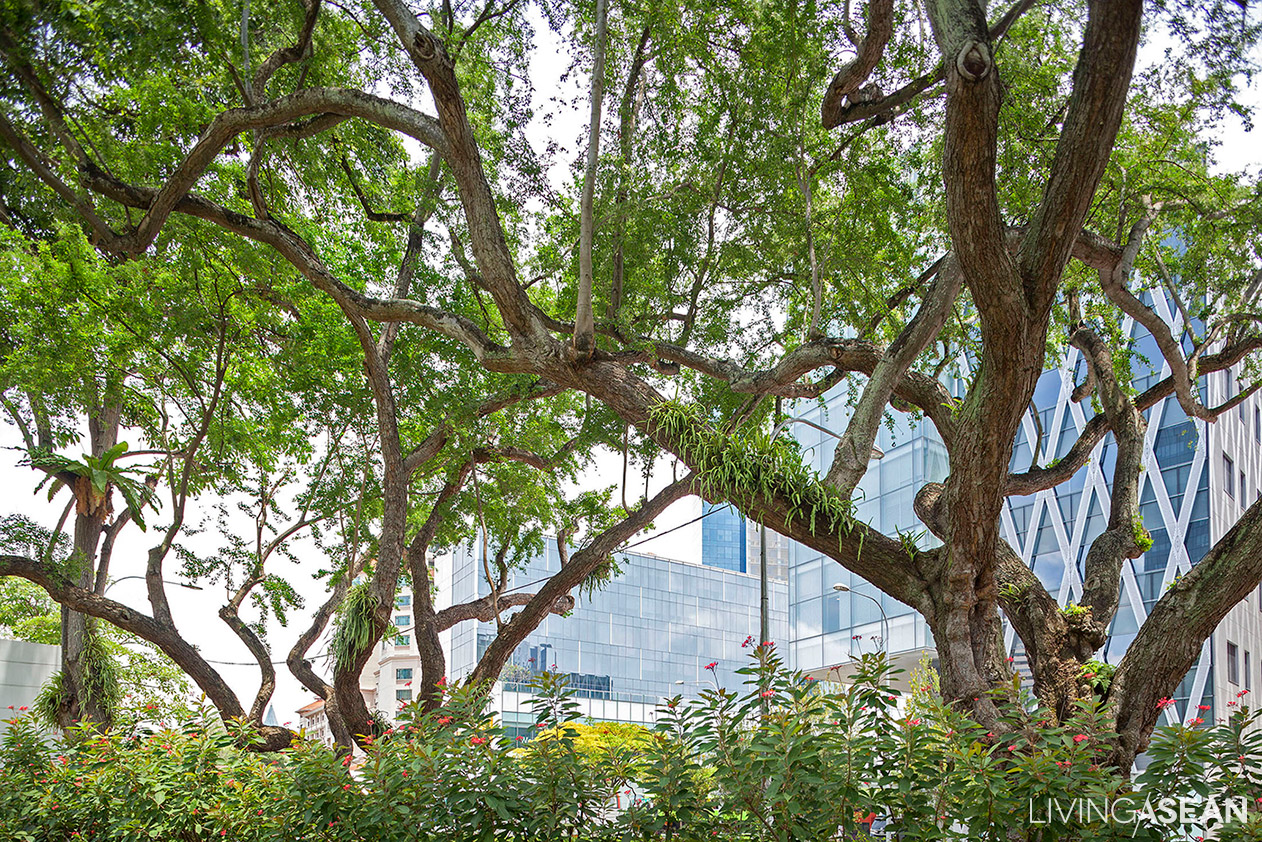 NParks Guidelines
The large National Park Board (NParks) Agency is responsible for the Island's greenery and plant life, assigning identification numbers to each variety. Qualified and knowledgeable officials are in charge of gardening and tree trimming, especially for the designated "heritage trees."
PUB Guidelines
The Public Utilities Board is in charge of drainage nationwide. Construction sites must manage their own drainage problems, and no drainage into public areas is allowed. The PUB also enforces laws preventing people from wasting water.
Tourists and foreigners who enter to work in Singapore should study and learn these strange – and strict – Singapore laws. The basic consideration here is that life should be orderly in order to properly develop the country and its citizenry to make the most efficient use of the limited resources of this small island nation.
You may also like…