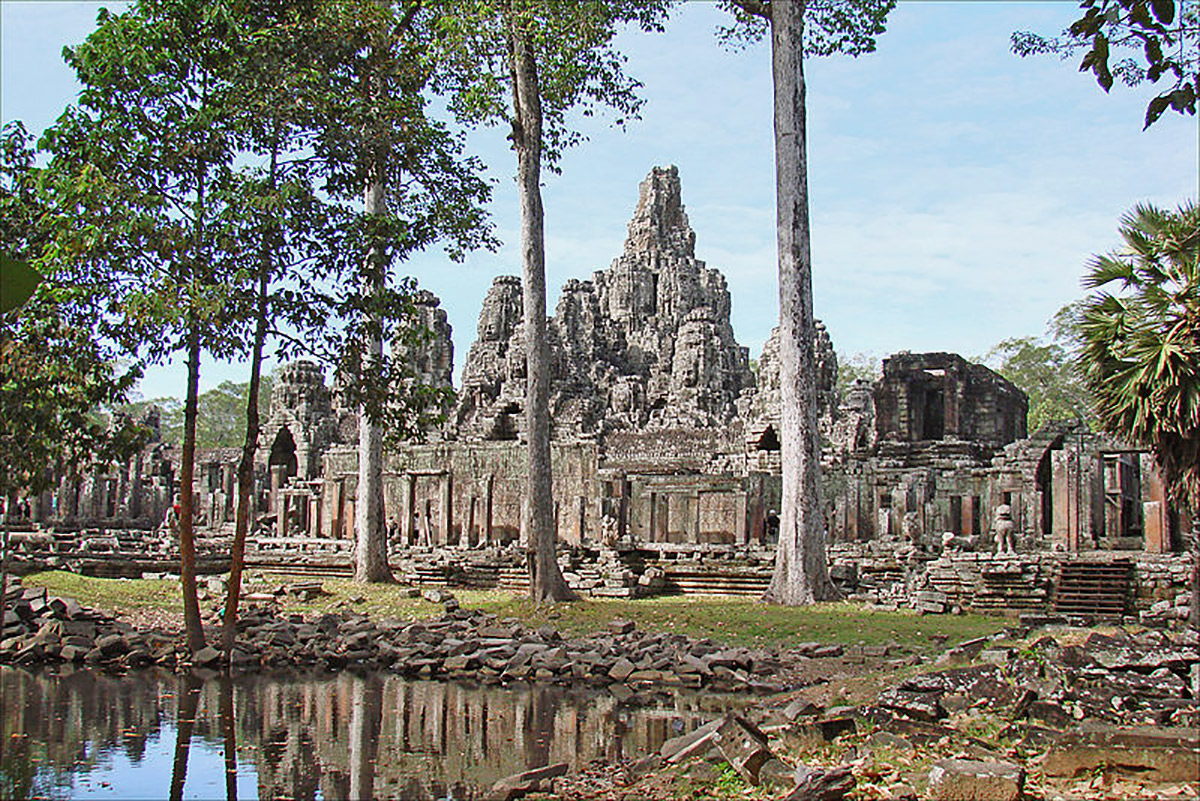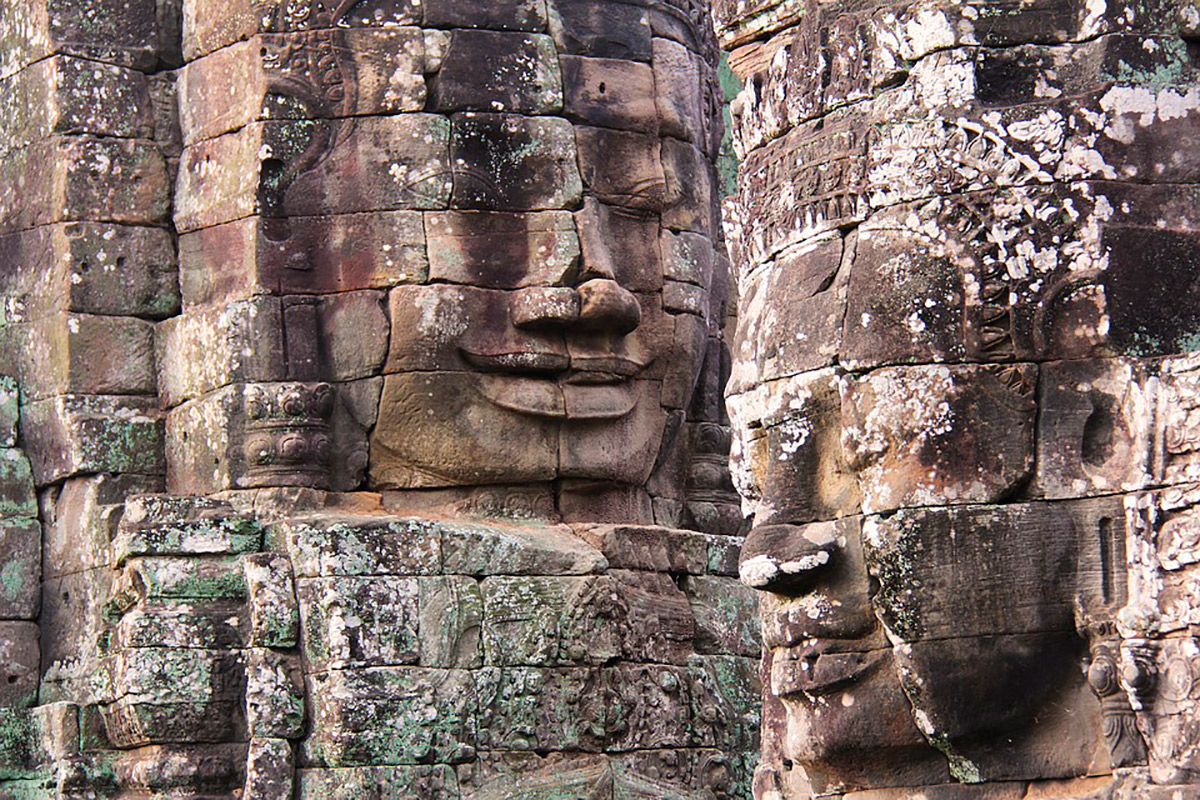 THE BAYON TEMPLE AT ANGKOR THOM
Siem Reap, Cambodia
Built in the late 12th Century by King Jayavarman VII, Angkor Thom was the last capital of the Khmer Empire. He introduced Buddhism as a state religion. The city is famous for its richly decorated Bayon Temple that stands at the center. Among Bayon's distinctive features are more than 200 gigantic stone faces on the towers. The similarity of the stone face sculptures led scholars to believe they are representations of King Jajavarman VII, who adhered to a traditional belief that Khmer monarchs were god-kings.
---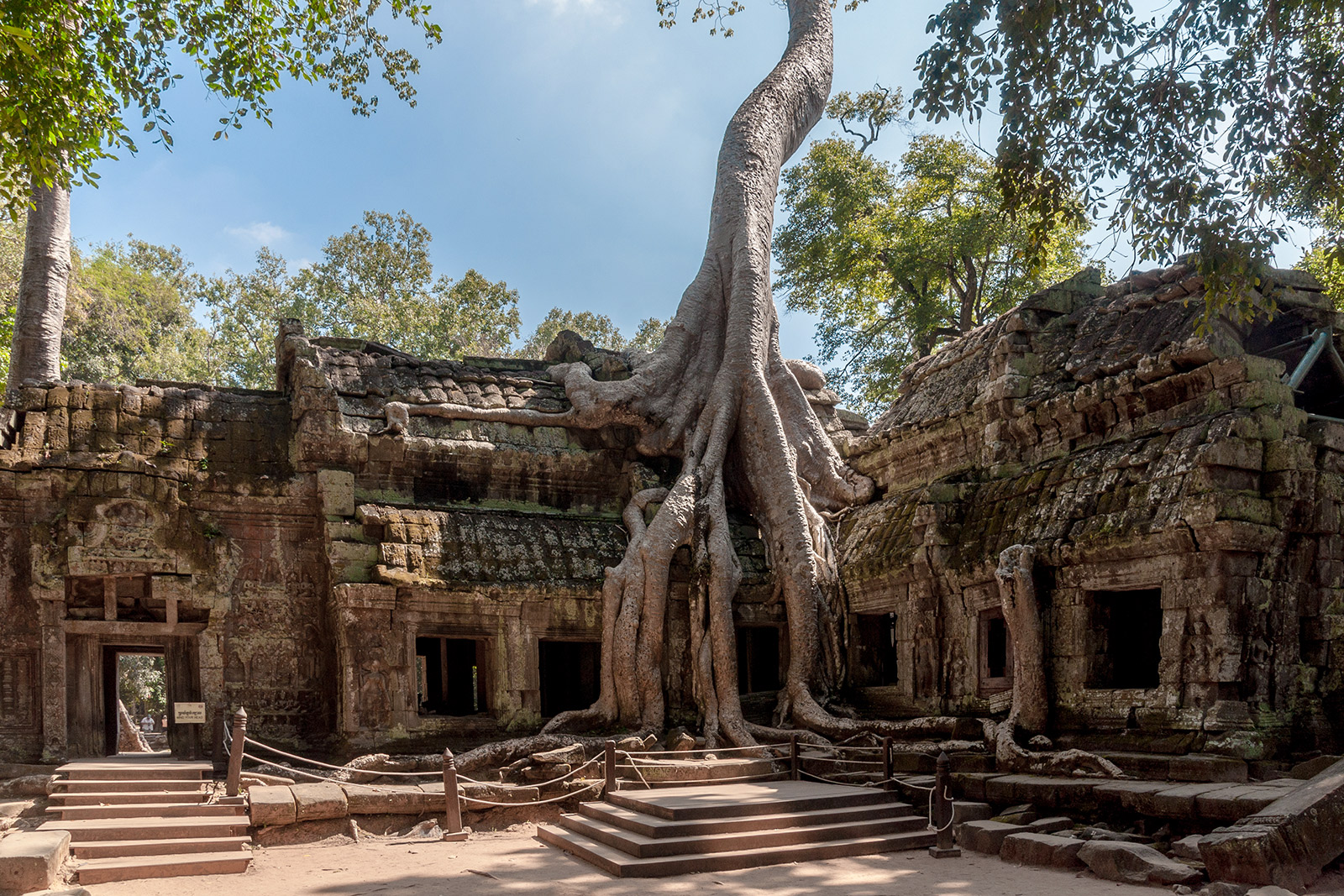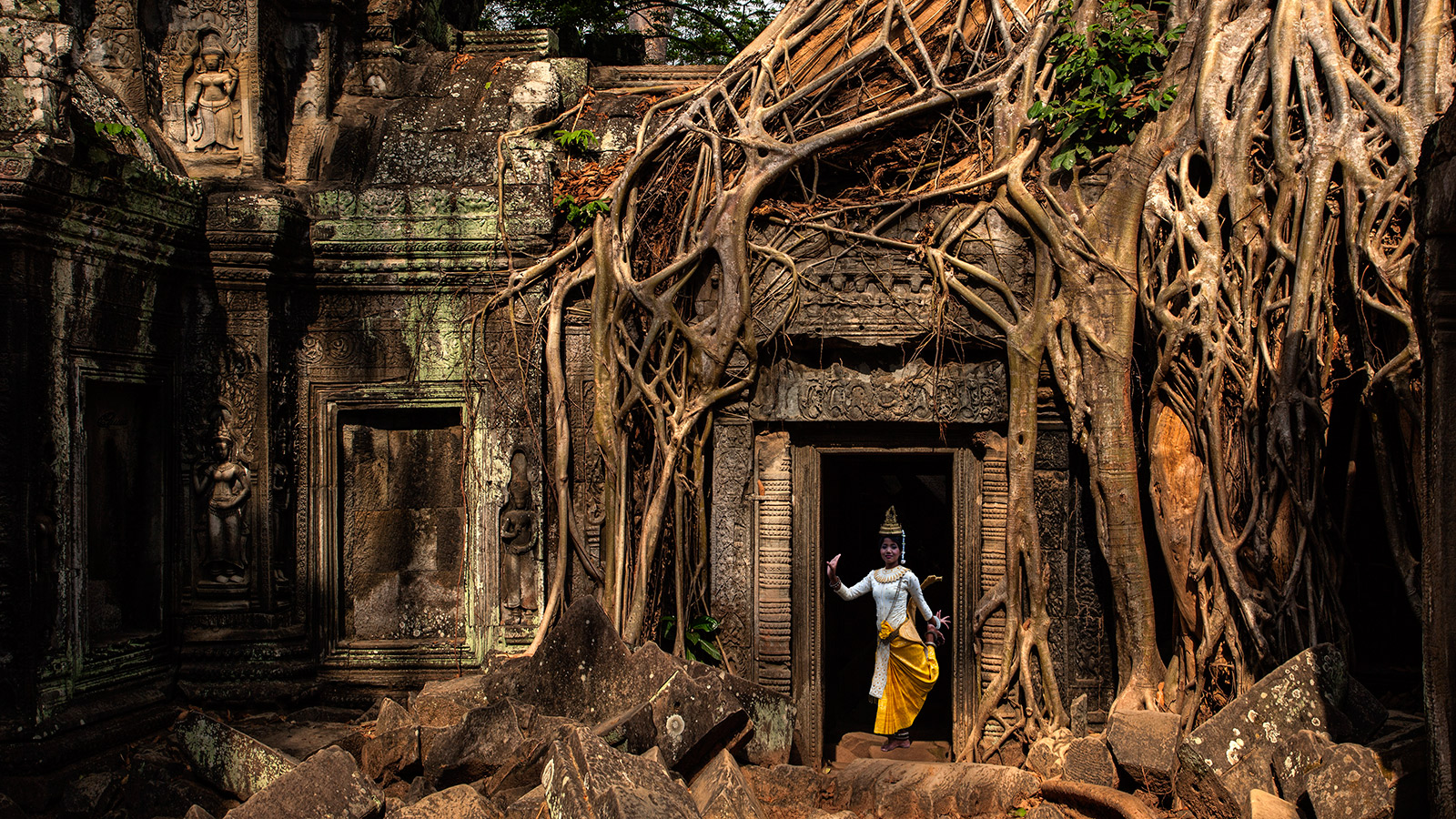 THE TA PROHM TEMPLE
Siem Reap, Cambodia
Built between the late 12th and early 13th Centuries, the Buddhist Ta Prohm Temple lies just a kilometer away from Angkor Thom. Parts of it were destroyed after a Hindu king ascended the throne. Left in ruins, the Ta Prohm Temple is covered by roots of humungous trees in the Cambodian jungle. The battle between nature and ancient architecture got the motion picture industry's attention. The temple became the location for the 2018 action-adventure film "Tomb Raider".
---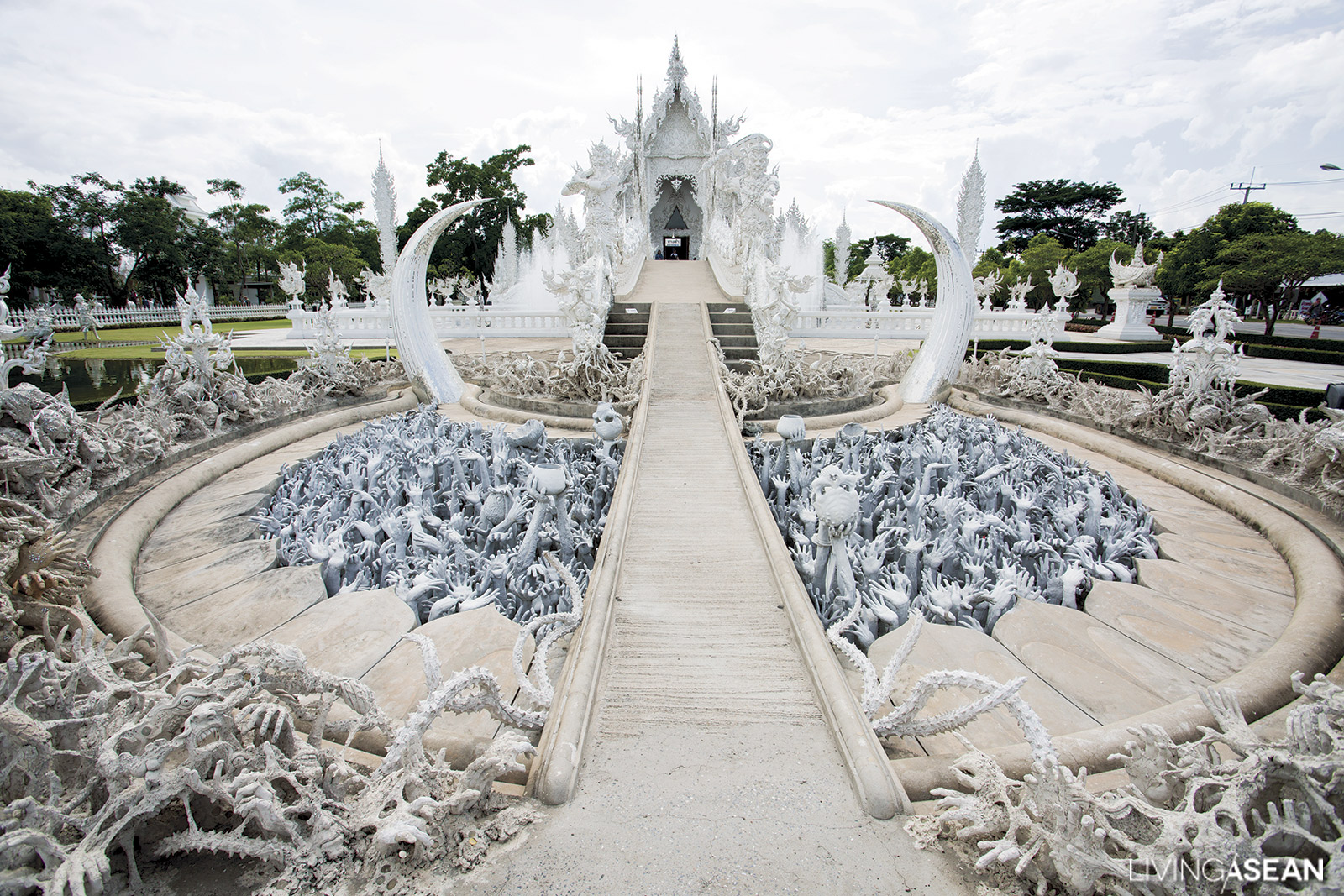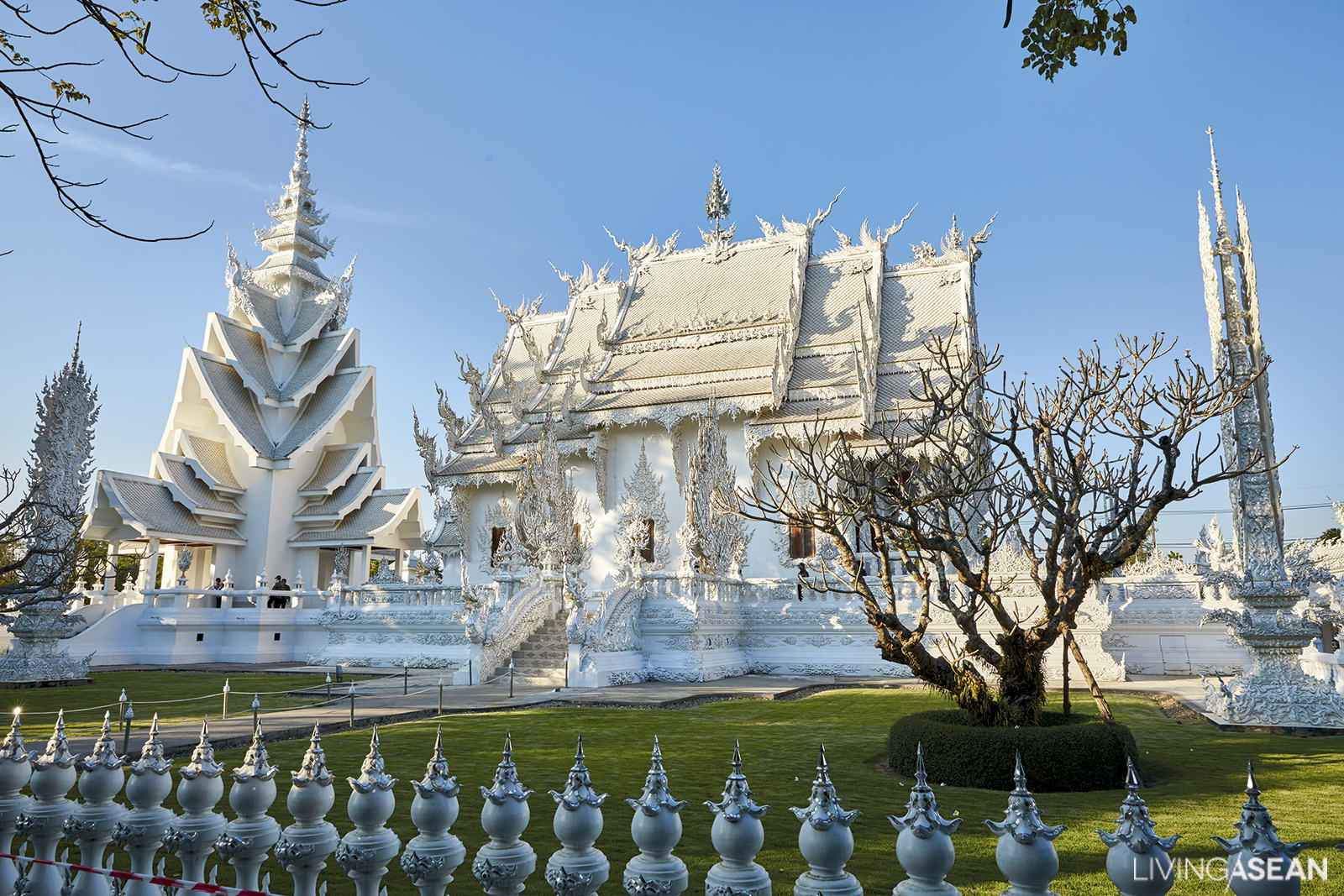 WAT RONG KHUN
Chiang Rai, Thailand
Located in Chiang Rai, the northernmost province of Thailand, Wat Rong Khun was designed and built by nationally renowned artist Chalermchai Kositpipat. It's also known as the White Temple for its sparkling clean appearance that stands for moral attitudes and goodness of the Lord Buddha. To enter the temple, one must cross a bridge that reminds visitors to steer clear of immoral, wicked and evil deeds. Construction of the unique temple began in 1997 and still continues today. Chalermchai said it might not be completed in his lifetime, but it had enough spiritual attractions to welcome visitors.
You may also like…