Indulge in sensual pleasures and experience the excitement at one of the most romantic hotels in the Region. Living ASEAN takes a sneak peek at ten of them for Valentine's Day. Check this out.
/// ASEAN ///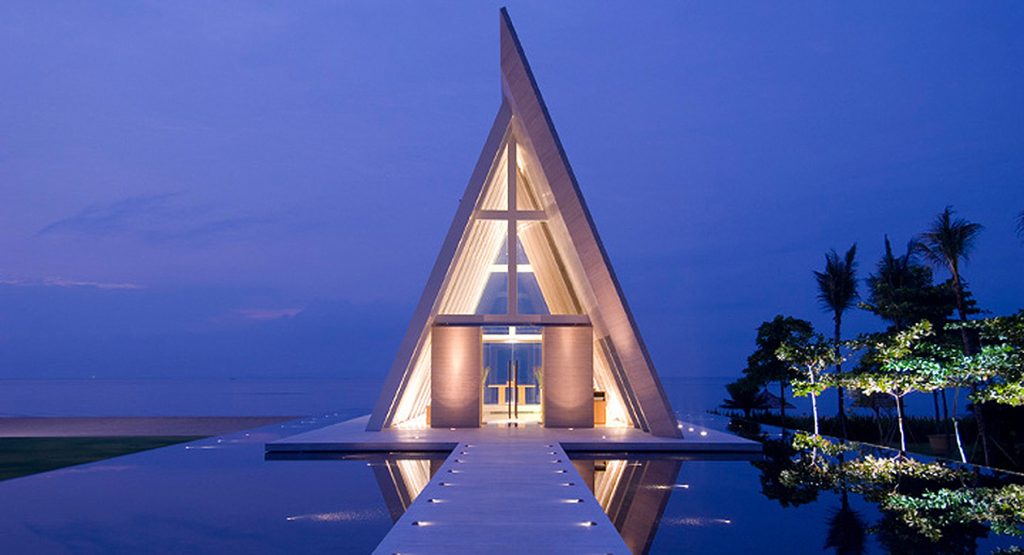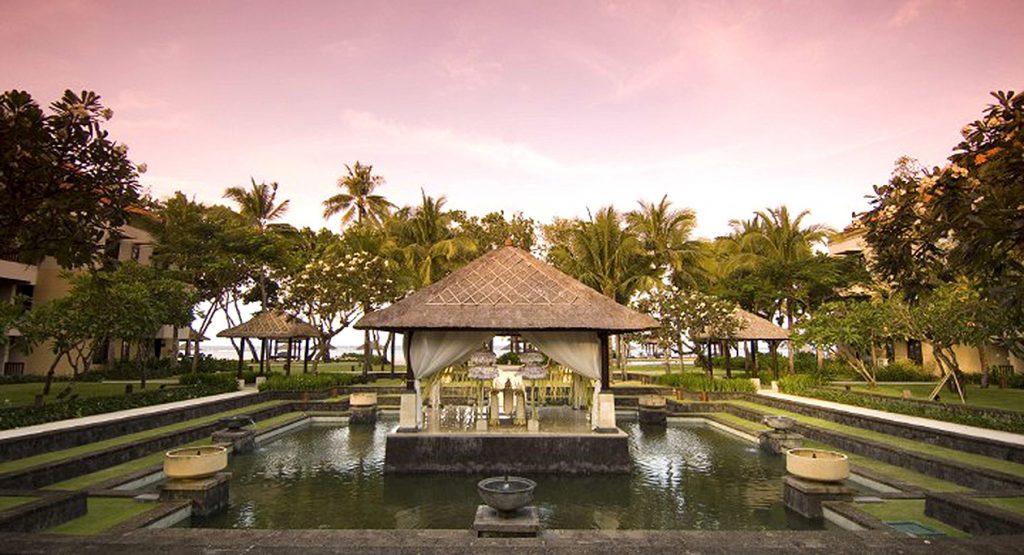 – Conrad Bali, Indonesia –

There is nothing like Infinity, a wedding chapel at Conrad Bali. Its simply stunning design is a one-of-a-kind romantic scene for the betrothed. The steel-framed glass wall on the north side, which stands for the bride, is designed to go hand in hand with the marble south side that represents the groom.
Located at Nusa Dua on the southern coast of Bali, the hotel offers five-star services with large rooms, beautiful gardens, and a spectacular beachfront. You will love traditional Balinese wisdom at Jiwa Spa, a wellness destination set in a peaceful water garden. That's reason enough for an unforgettable experience.
---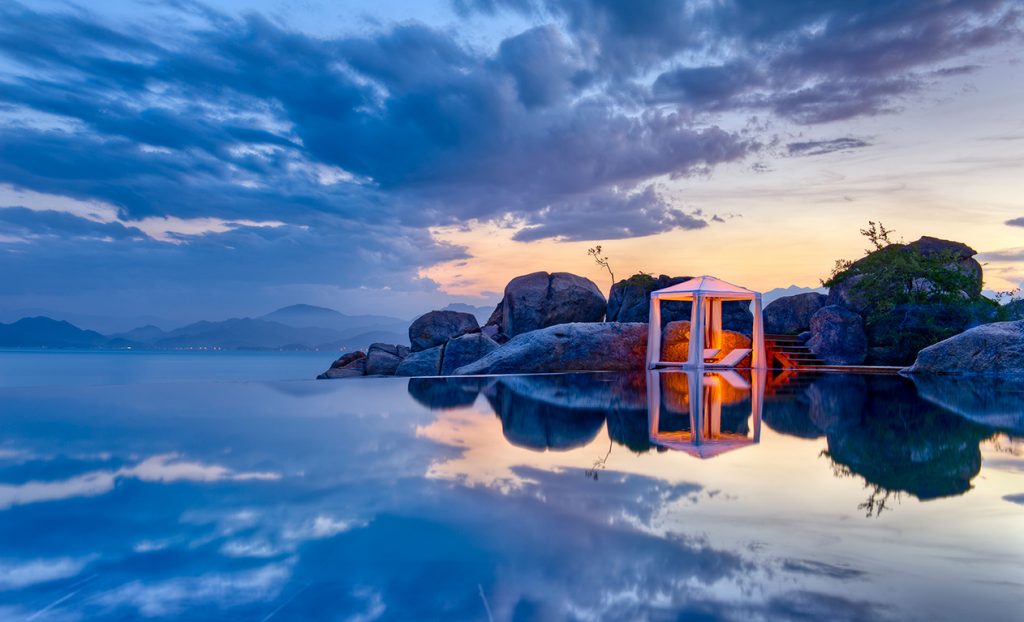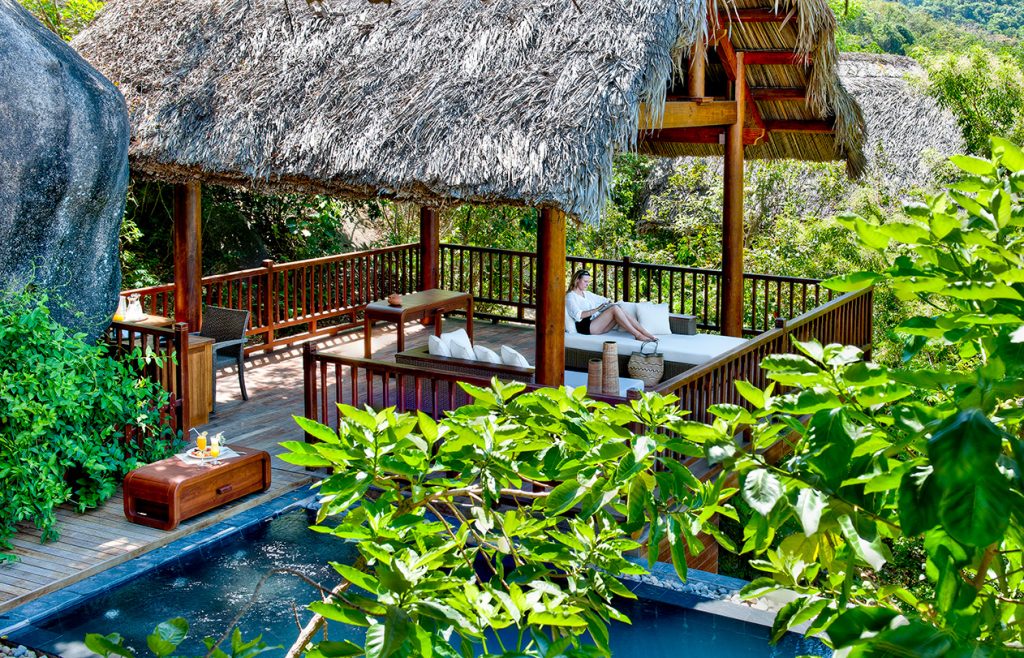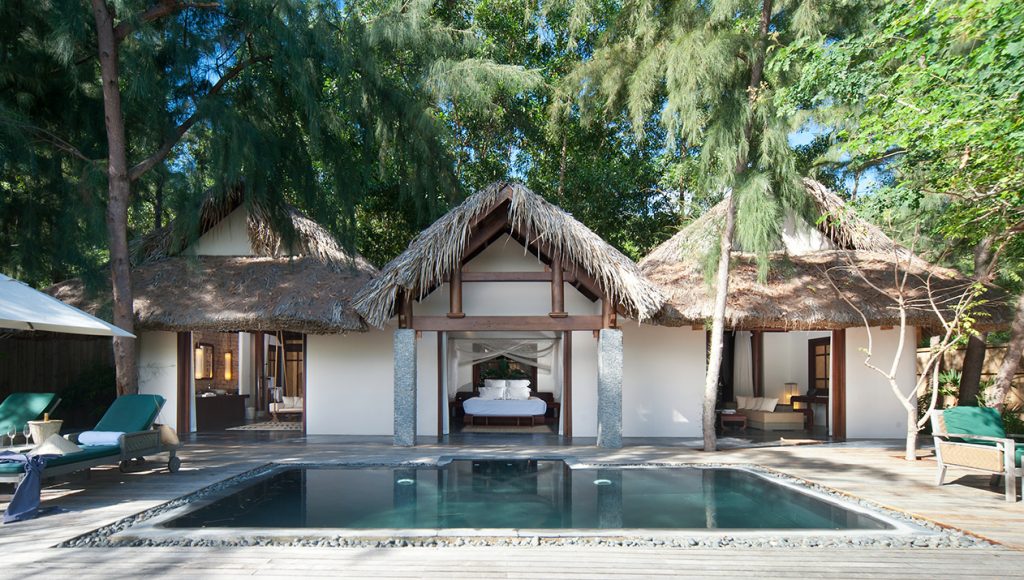 – L'Alyana Ninh Van Bay, Nha Trang, Vietnam –



Soak up the ambience of a rainforest on rock-strewn mountainsides looking out over the ocean. The villas at L'Alyana are set on exclusive and private locations with spectacular views of the lagoon and Ninh Van Bay. The wholesome destination features a private pool for each villa, plus the main infinity pool, full spa facilities, and fine dining.
L'Alyana Ninh Van Bay is situated 16 km from Nha Trang's city center. It offers airport shuttle service for smooth and easy transfer.
---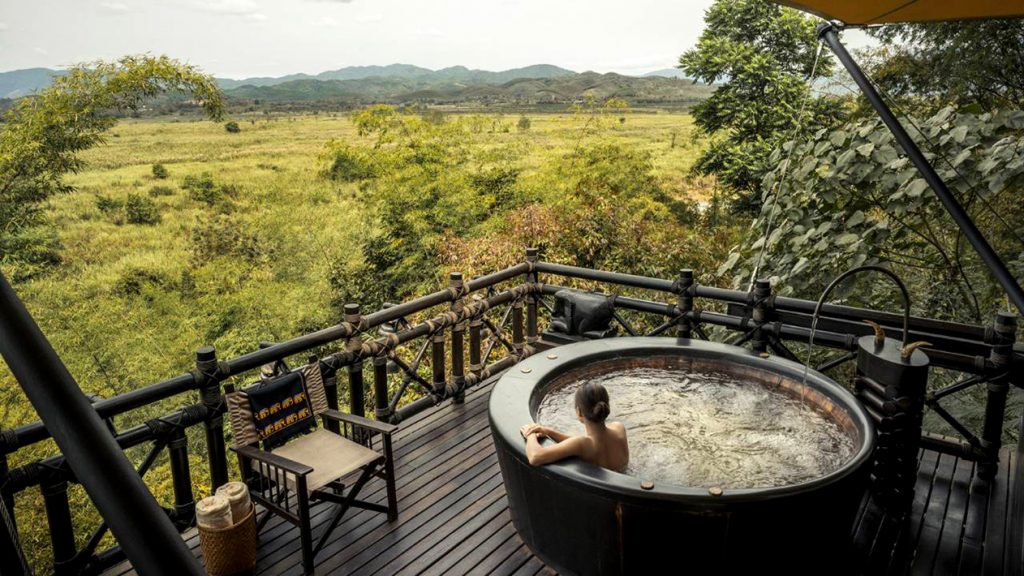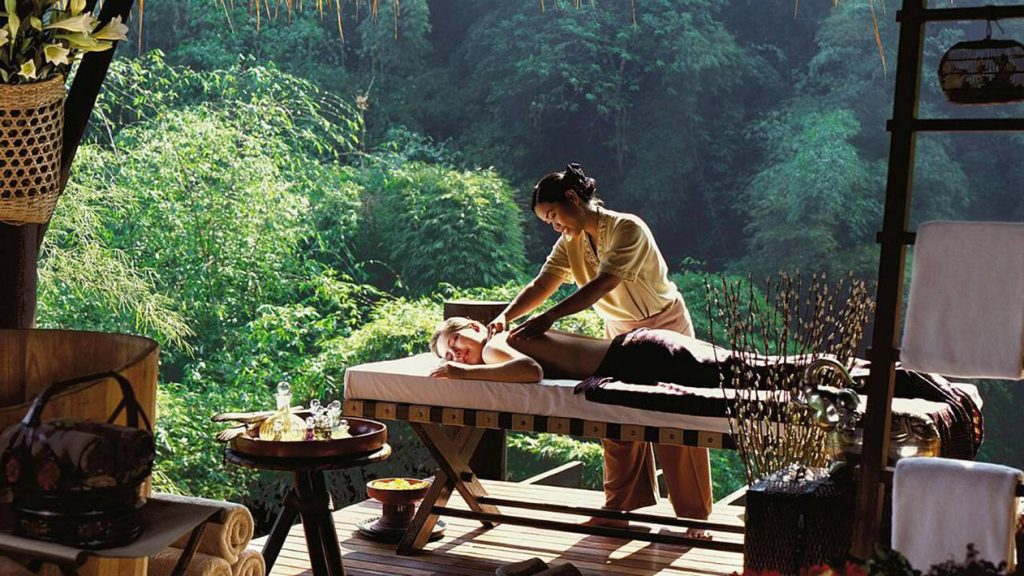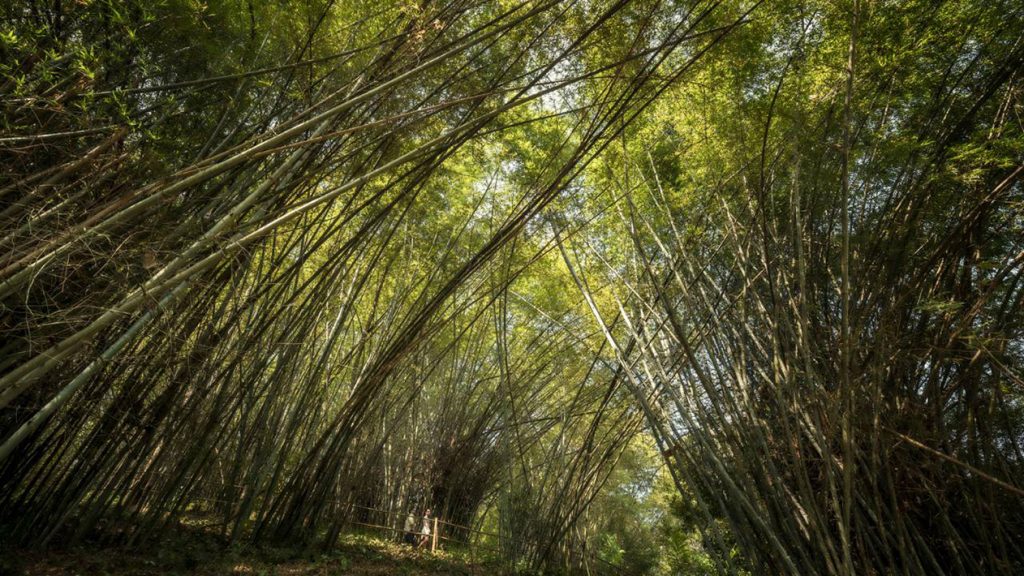 – Four Seasons Tented Camp Golden Triangle, Chiang Rai, Thailand –



Set on mountainous terrain in northern Thailand, the Four Seasons Tented Camp stands at a tri-point where the borders of Burma, Laos, and Thailand meet. The sumptuous hideaway boasts spectacular mountain trails surrounded by bamboo jungles. Here you can chillax in a luxurious tent setting, and indulge in traditional Thai-style massage on a private sundeck while listening to a chorus of birds and frogs in the river below. Trendy jungle-style weddings and honeymoon activities are among many romantic events designed for couples joined in matrimony.
http://www.fourseasons.com/goldentriangle/
---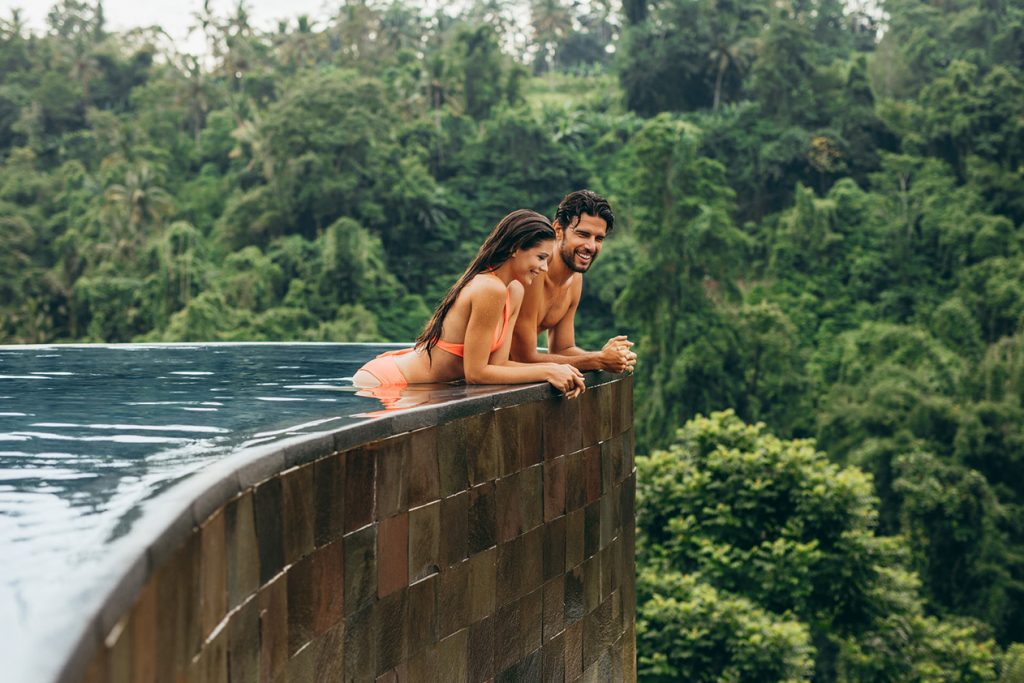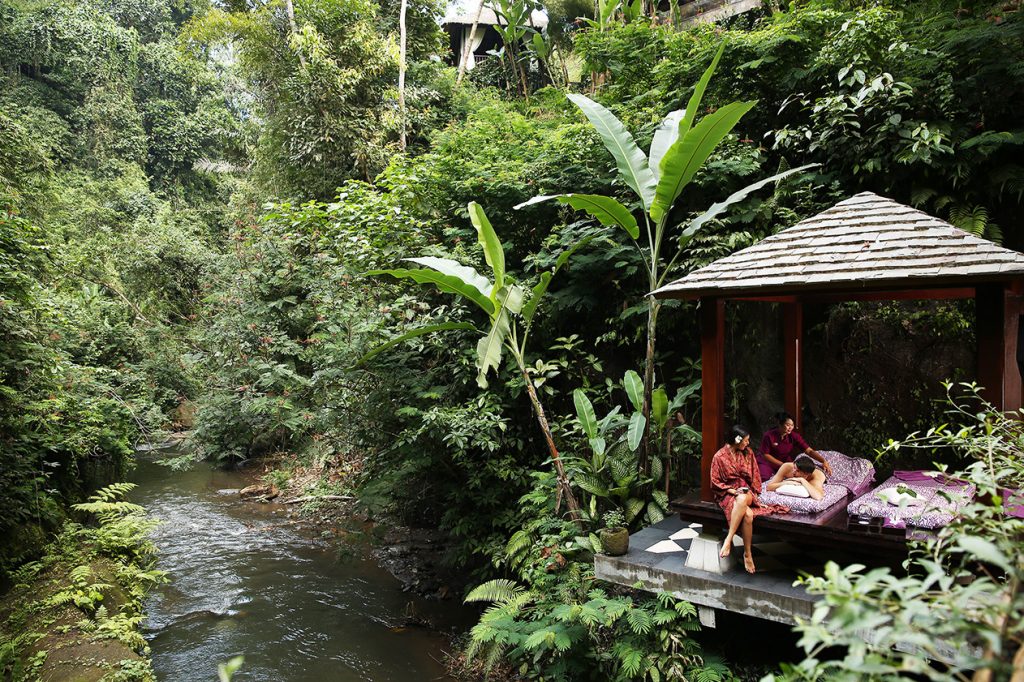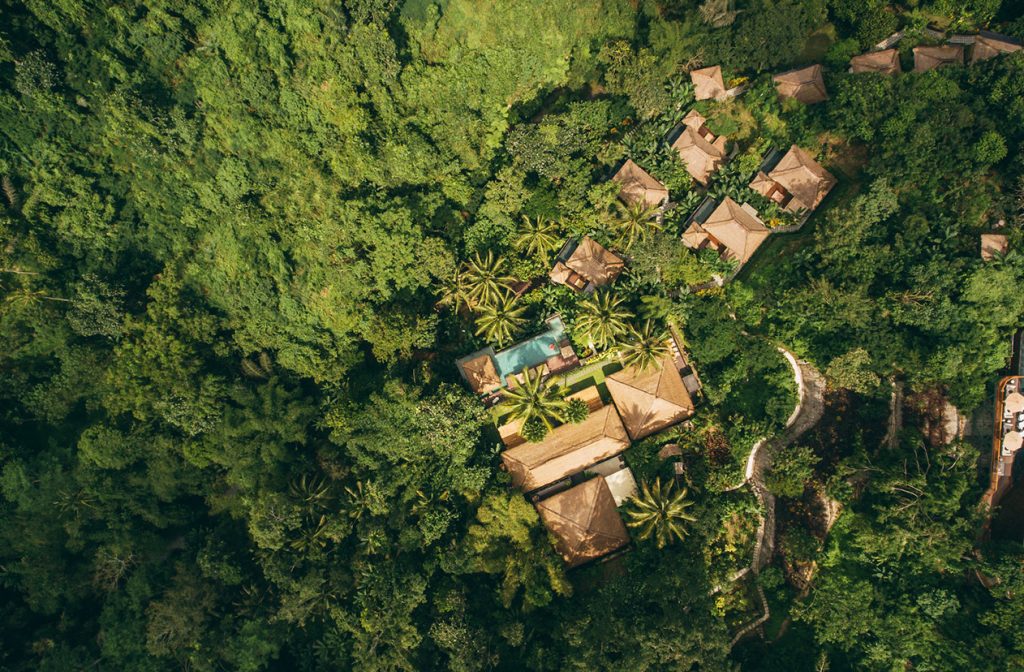 – Hanging Gardens of Bali, Indonesia –

The hotel's 44 private villas reflect the Balinese idea of paradise, a place of serene natural beauty. Each gorgeous villa boasts a sense of discrete luxury combining contemporary design with Balinese décor, signature handcrafted furniture, exotic fabrics, open air dining space, and spectacular master bathrooms. Tastefully done to fit in with pristine surroundings, it's true jungle paradise for lovers.
https://hanginggardensofbali.com/
---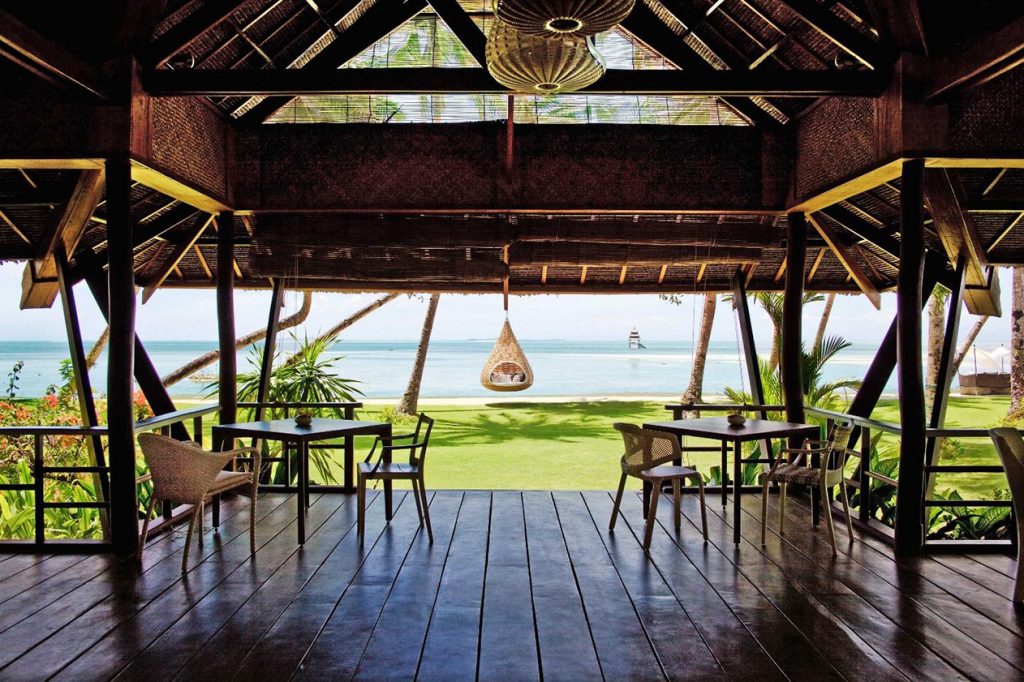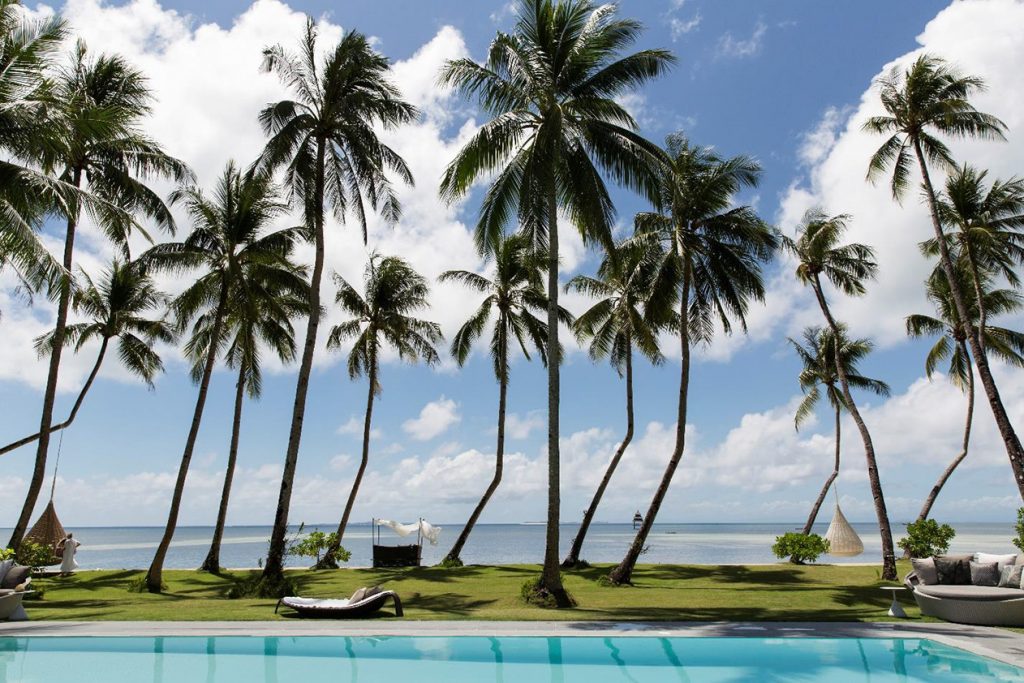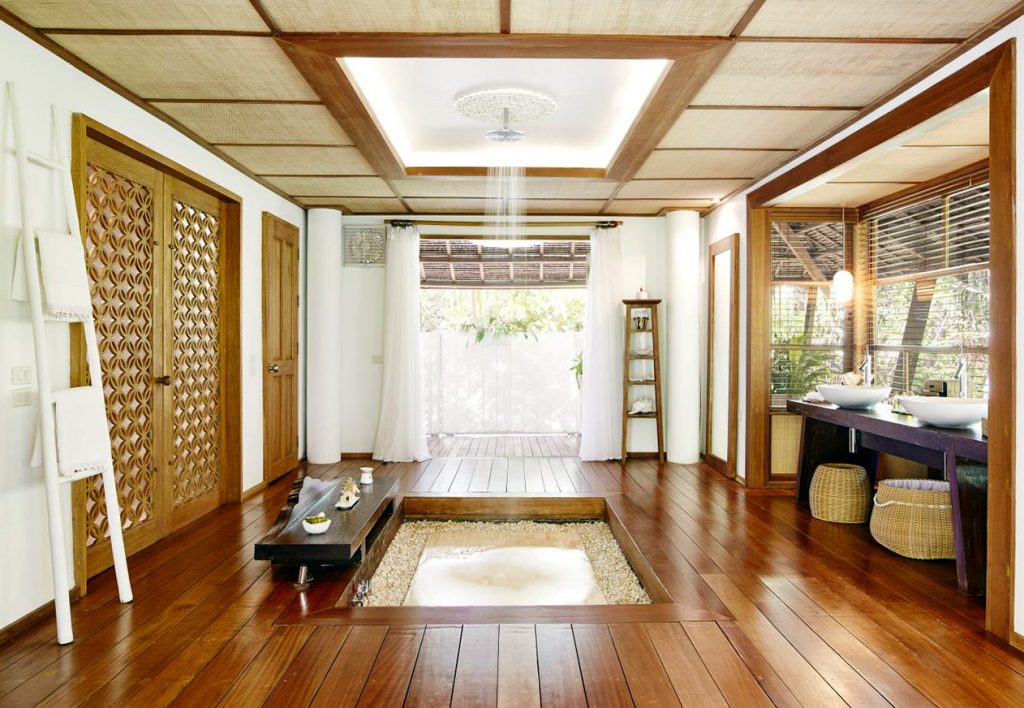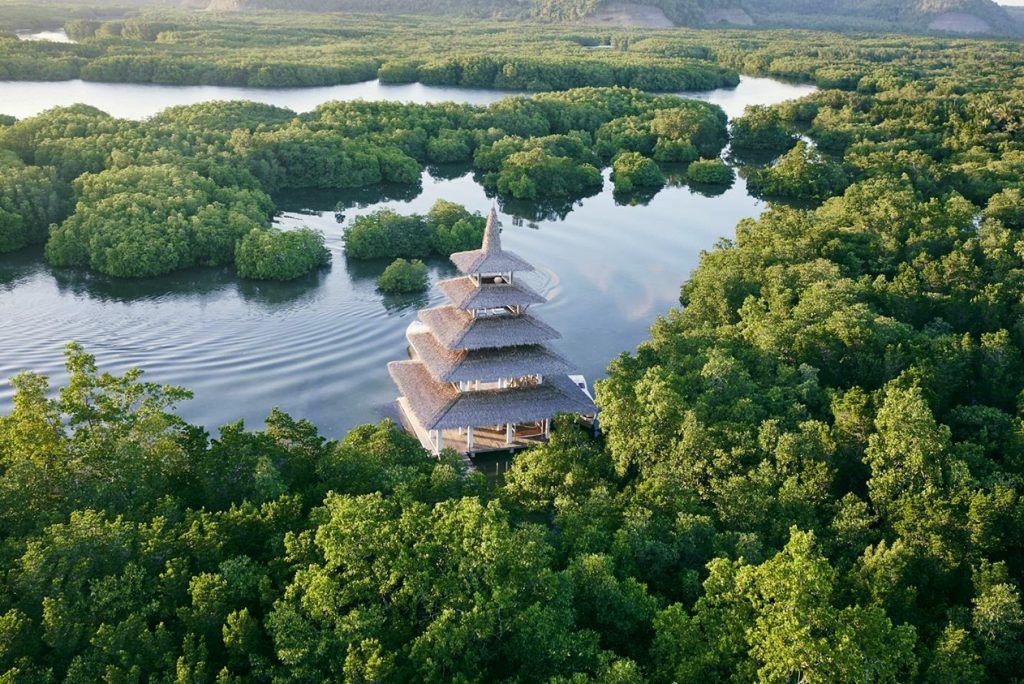 – Dedon Island Resort, Siargao, the Philippines –

The boutique island resort is founded by Dedon, a European brand of handcrafted luxury outdoor furniture. Its design is based on the "barefoot state of mind" as the guiding principle. The holiday retreat is located on Siargao, one of the Philippines' most pristine tropical islands renowned for great surfing reefs. Crystal clear waters and white sand beaches with coconut trees combine to make this romantic island resort a perfect escape from it all.