Because of unique landscape and climatic factors, our ancestors in Southeast Asia designed and built stilt houses, and they came in a variety of styles. From houses in Inle Lake to earthquake-resistant structures in Indonesia, from a "bomb village" in Laos to the traditional Thai house, the stilt house is one way people have come to live with nature. Let's check it out!
Stilt Houses in Inle Lake / Myanmar
The traditional houses in Inle Lake, Shan state, Myanmar was built by local people. There is a population of 70,000 people living in four cities bordering the lake, in numerous small villages along the lake's shores, and on the lake itself. Housing there provides some good examples of how people live with water.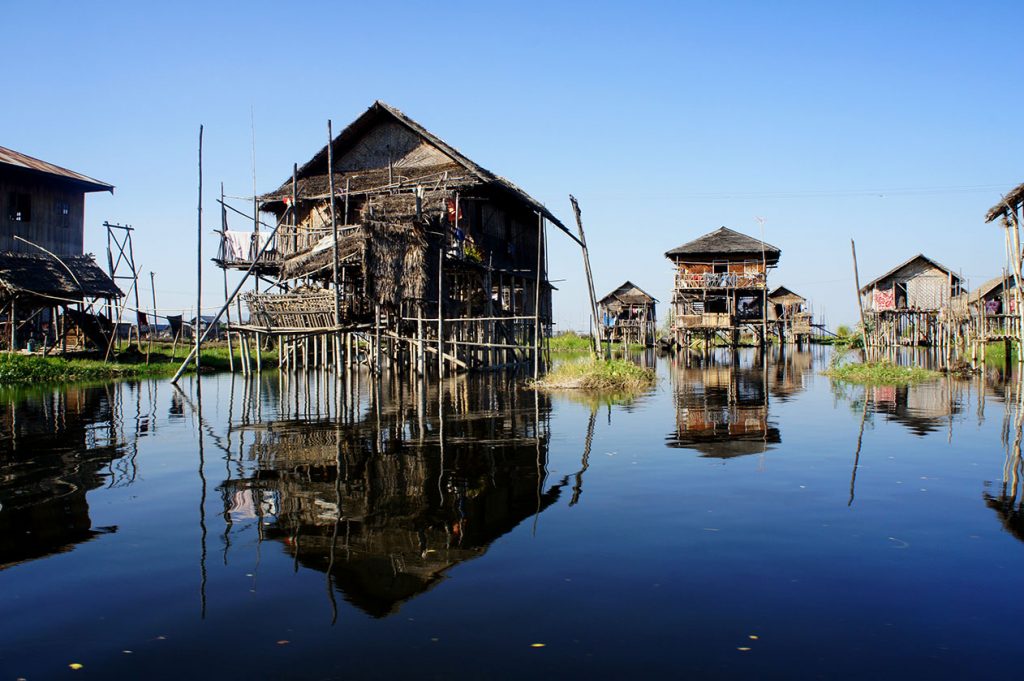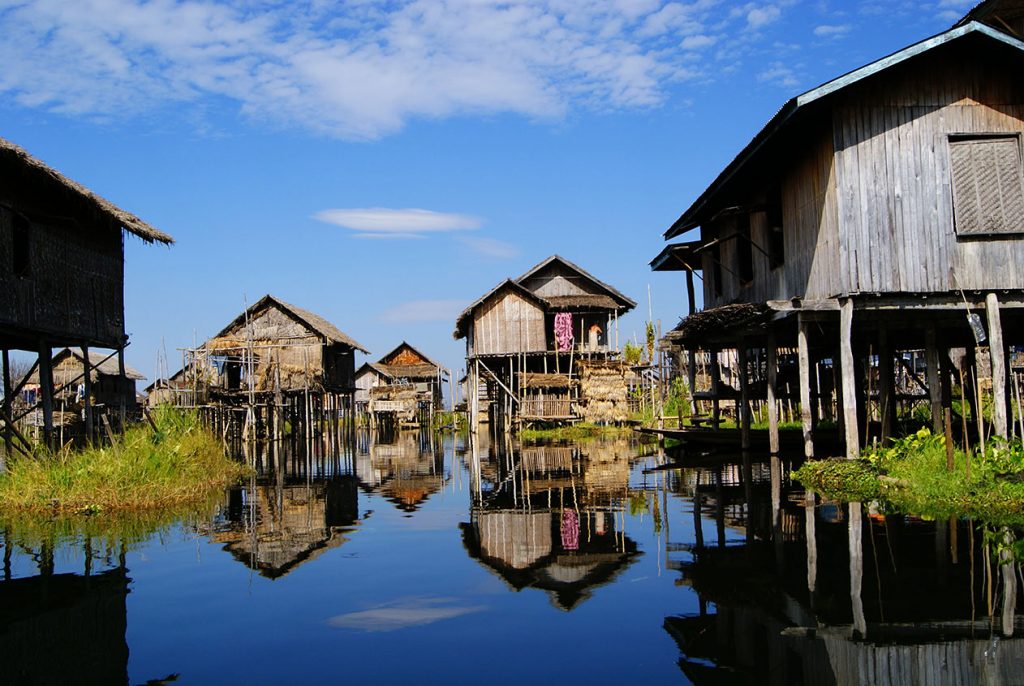 Bahnar Rong and Ede Long House / Vietnam
The Bahnar, Giarai, and Ede are 3 ethnic groups who live in the central highlands of Vietnam, and their houses are extraordinary examples of native architecture. In the center of their communities, the Bahnar and Giarai build strikingly tall houses called "Rong," to show off the status of the village, while the Ede build very long houses which serve extended families. Each type of structure sits on low stilts and is made of wood and bamboo.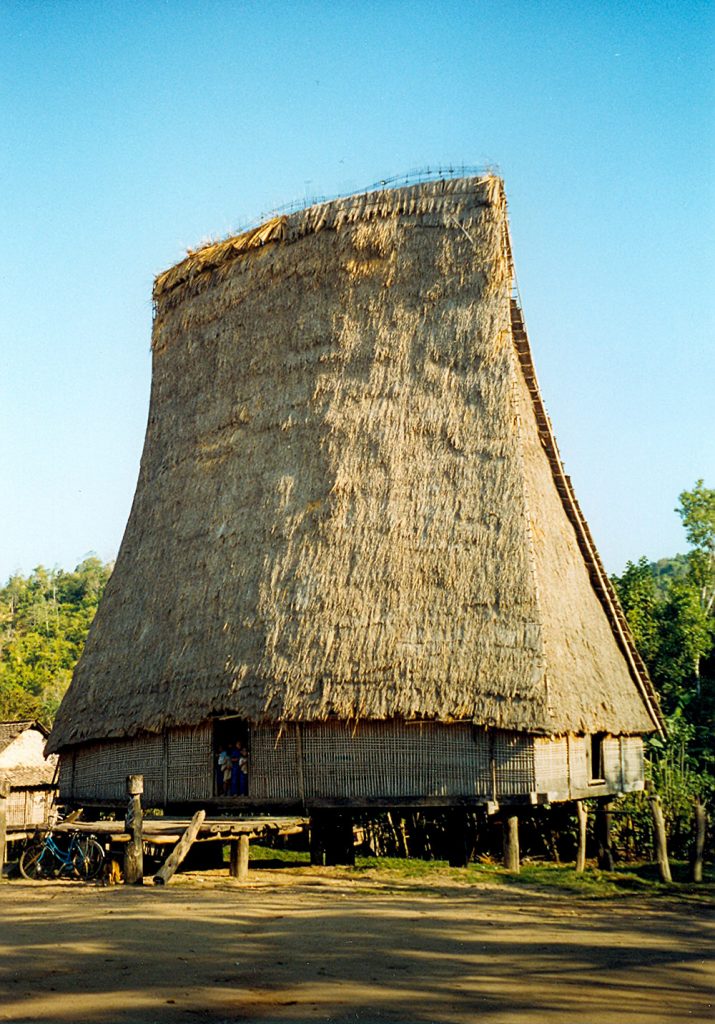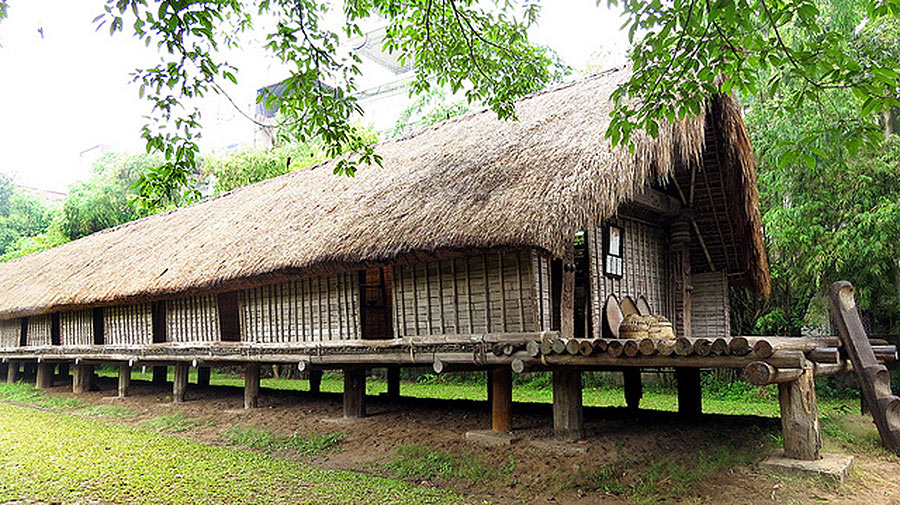 Tongkonan, South Sulawesi / Indonesia
The distinctive point of these "stilt houses" is not stilts, but rather their unique roof shape, which originated in an ancient royal Chinese boat design. The wooden construction used to assemble the house with tongue and groove techniques without nails. Most of them have been built more than one century. The Tongkonan custom house has been listed as a UNESCO world cultural heritage site since 2010.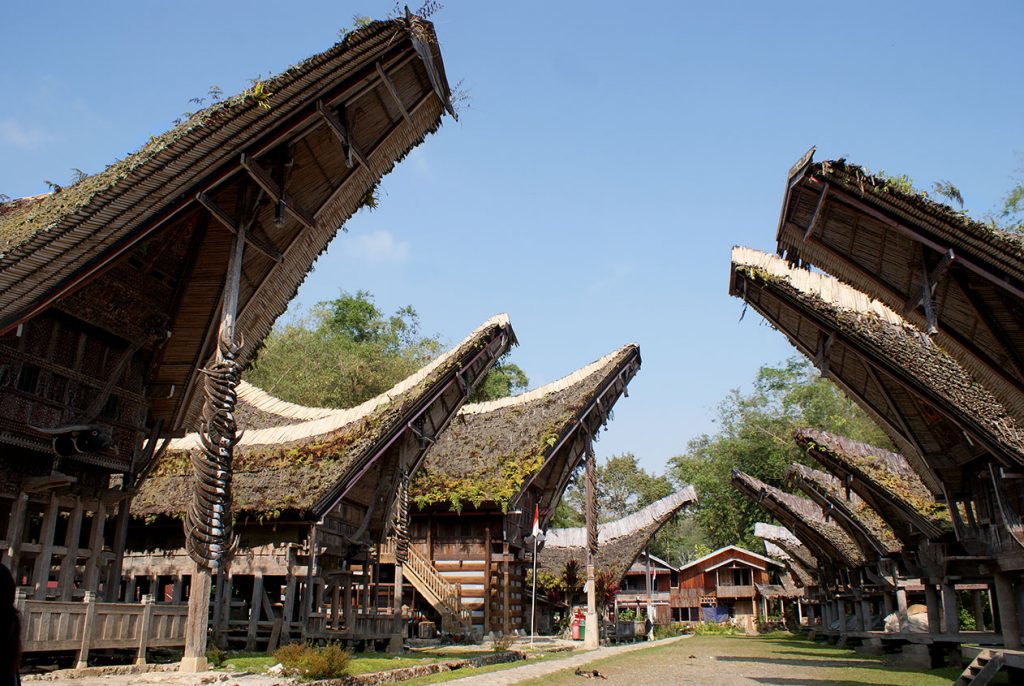 Nias Traditional House, Bawömataluo / Indonesia
Nias Island has some oval-shaped, steep-roofed wooden houses on stilts. These structures, able to withstand powerful earthquakes, are built without the use of nails.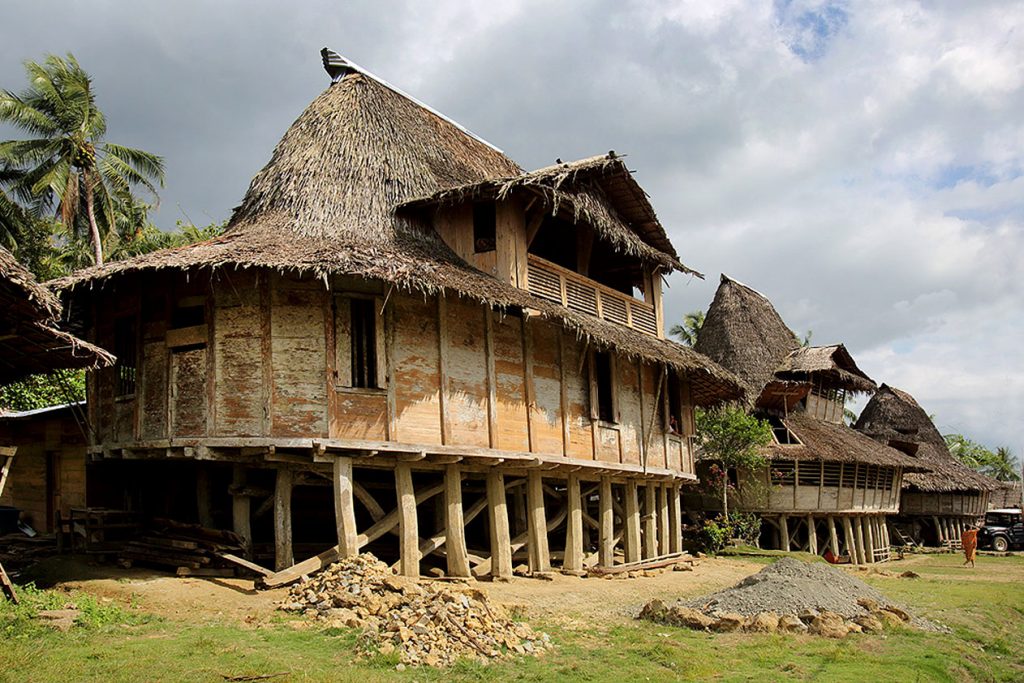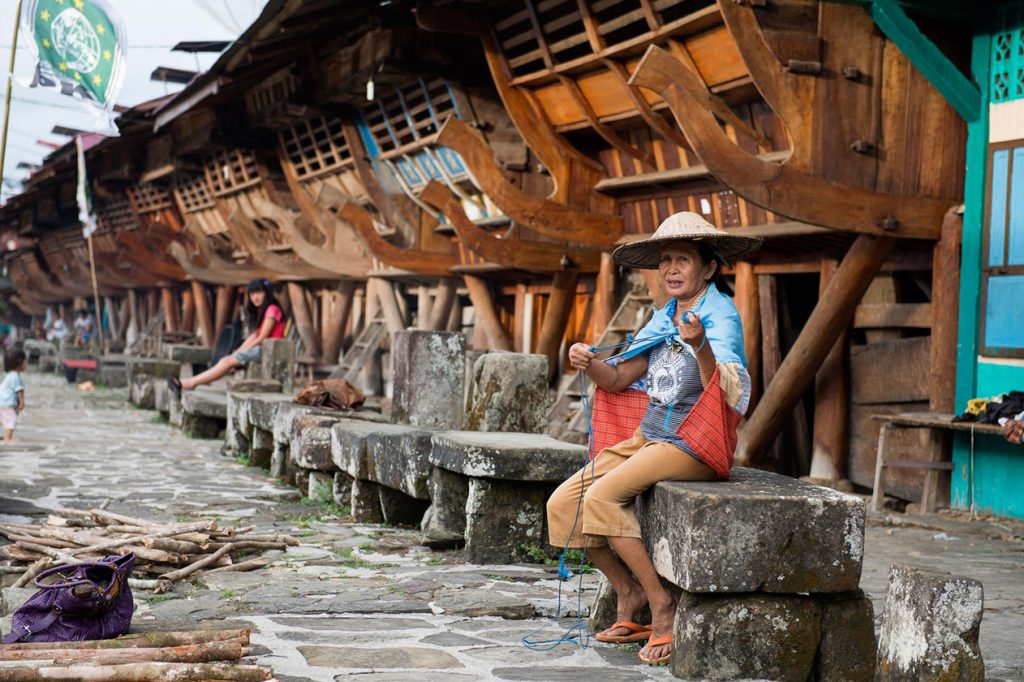 Bomb Village / Laos
Unexploded bombs were recycled as many ways in the Hmong village of Phonsavan. You'll see innovative ideas for how to bring this weapon into everyday use in such items as boats, flower pots, garden decoration, and house stilts. Oh, didn't you know? Laos is the most heavily bombed country in the world. During the Vietnam War 270 million cluster bombs were dropped in Laos, and about 80 million of them did not explode.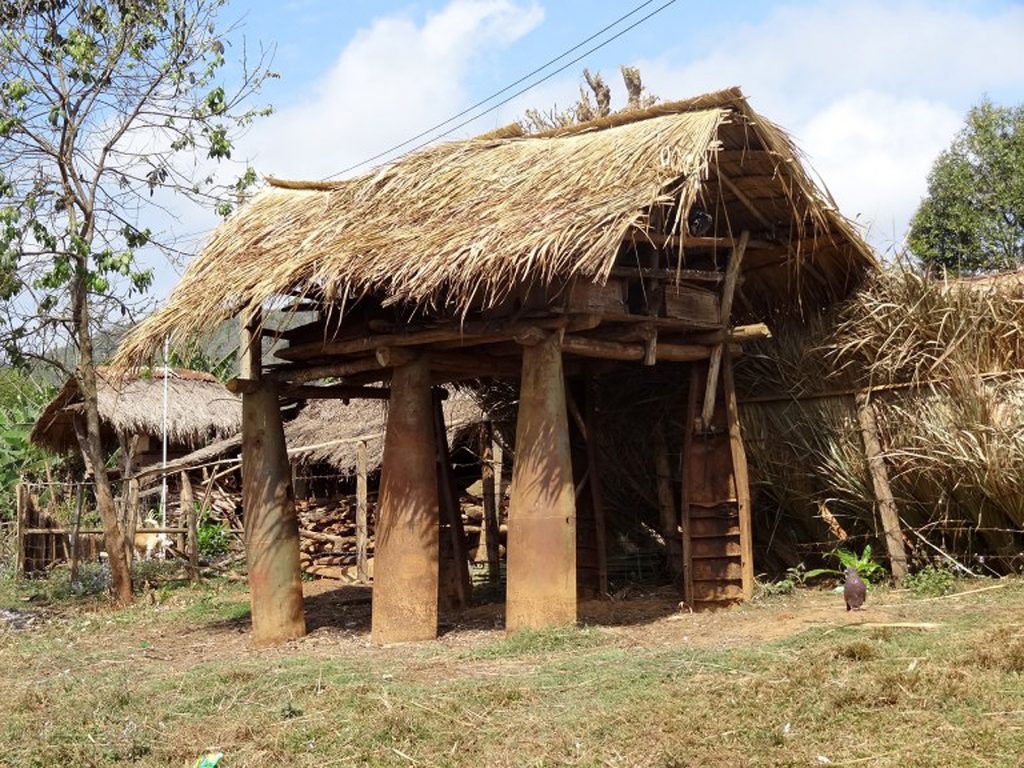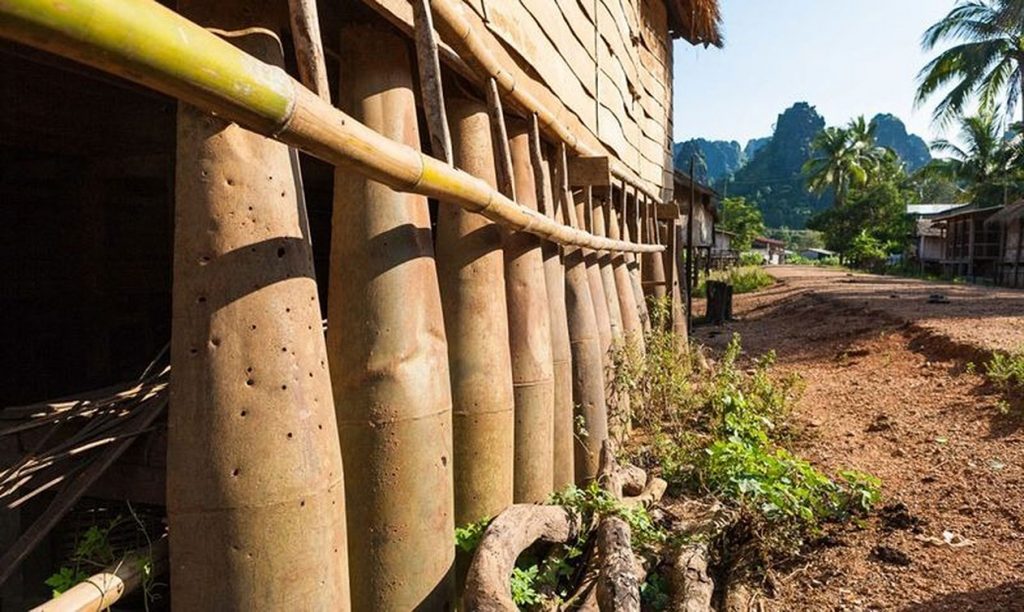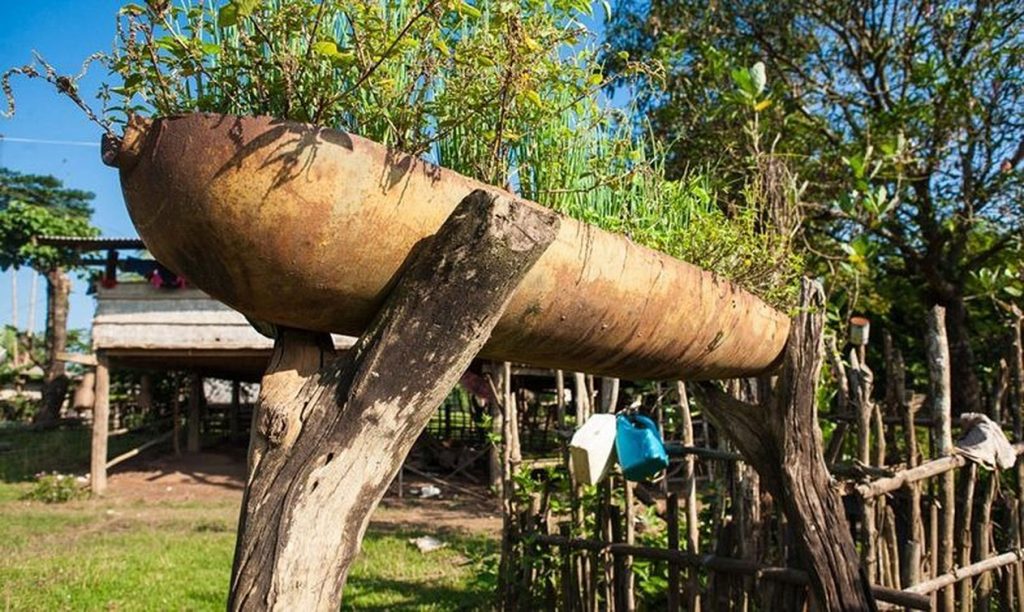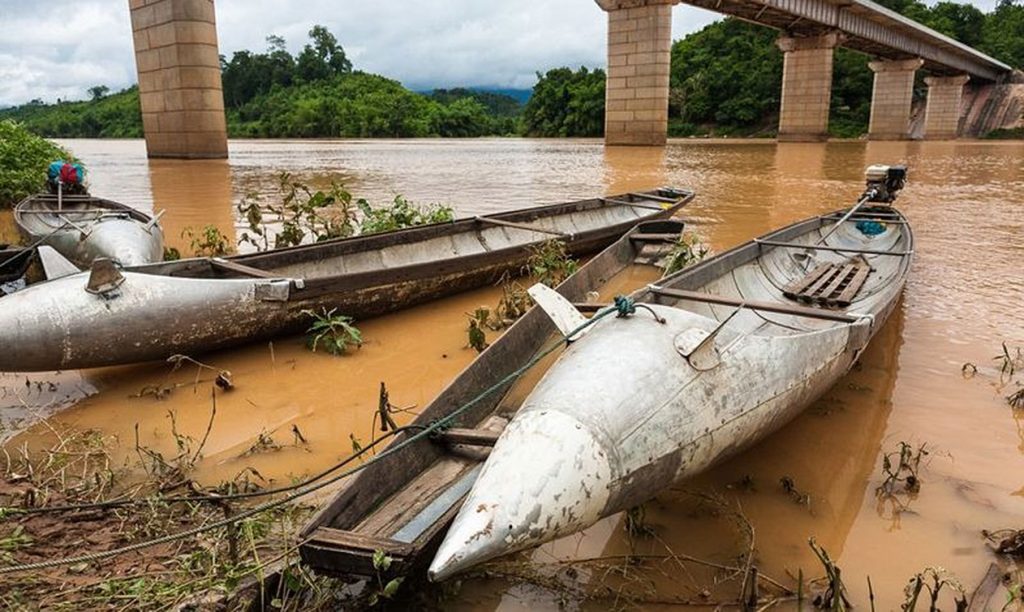 Traditional Thai House / Thailand
Now, back to the past: there are many reasons traditional Thai houses have often built facing out towards rivers, or even over them. Raising a house on stilts provides  semi-outdoor space underneath, which can be used for storage of tools or agricultural equipment, eating meals, social activities, or to avoid being flooded out during the rainy season.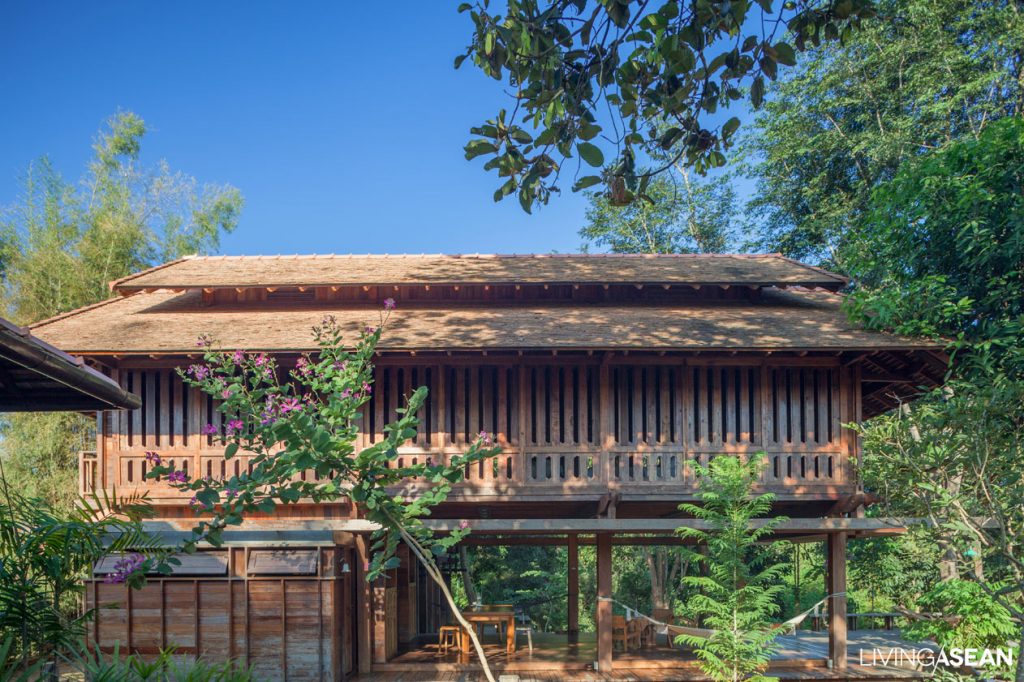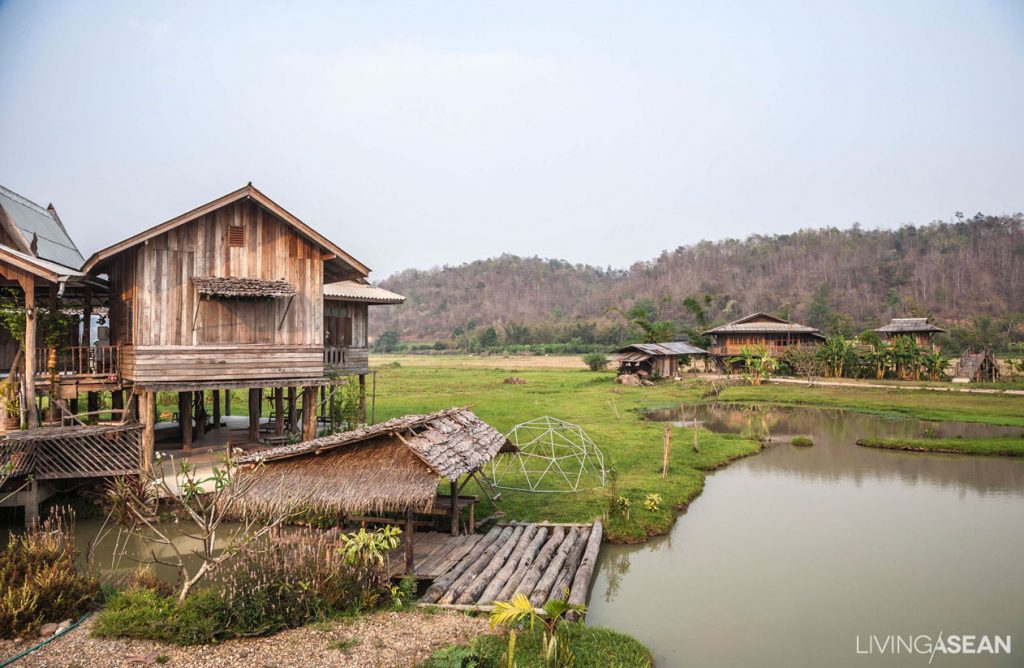 Link: http://www.northniastourism.com/package/anaoma-traditional-house/