Our warmest congratulations to architects from the ASEAN on winning ten A+ Awards in architecture for 2019. Their outstanding works include six projects from Thailand, plus one each from Vietnam, Indonesia, Singapore, and Malaysia.
///ASEAN///
Story: Samutcha Viraporn / Photo: Architizer
Hosted by the online architecture community Architizer.com, the A+ Awards come in two categories; "Jury Winners" which are handpicked by reputable judges, and "Popular Choice Winners" judged by public votes. The ten A+ Award winners from the ASEAN are: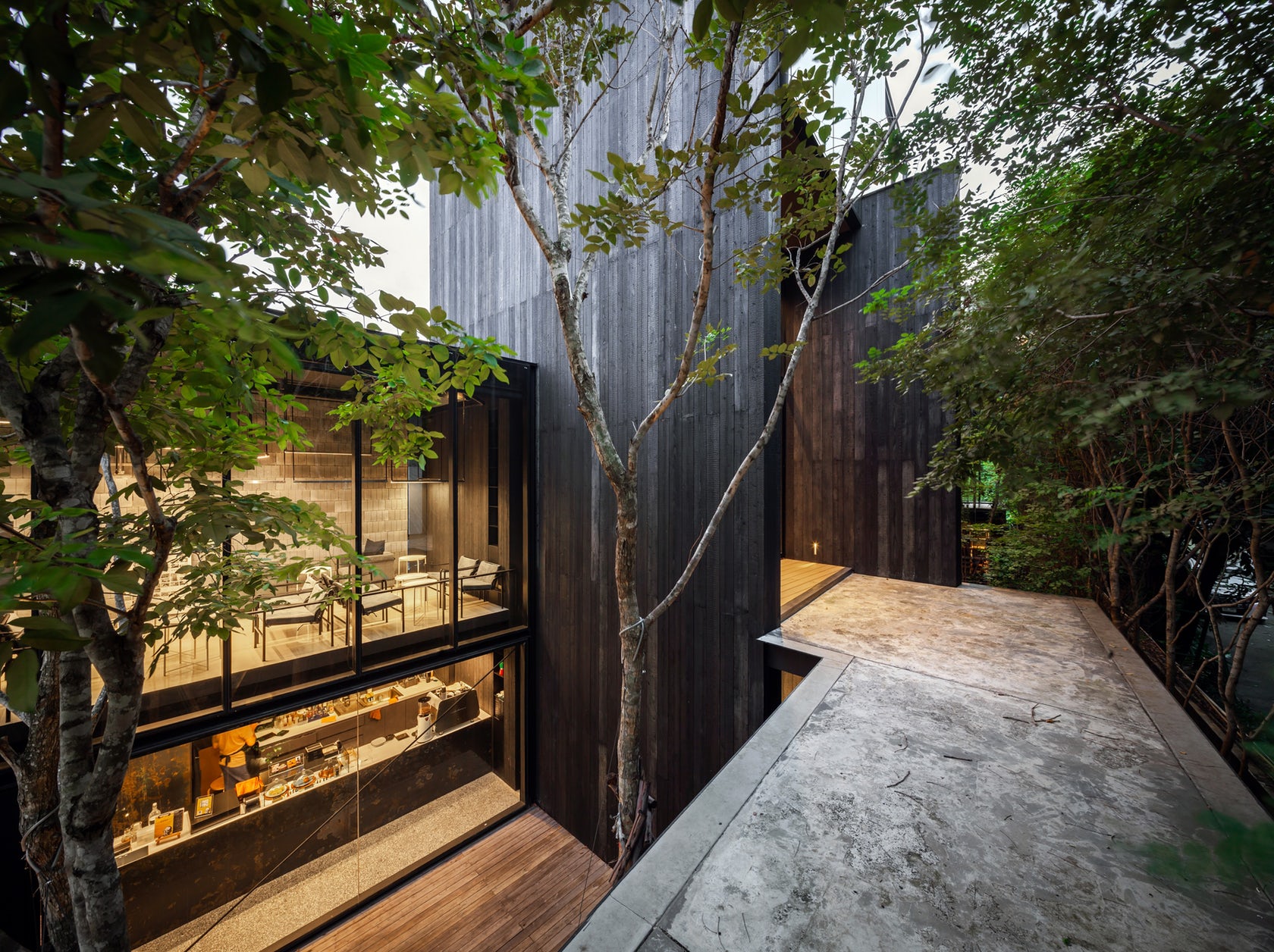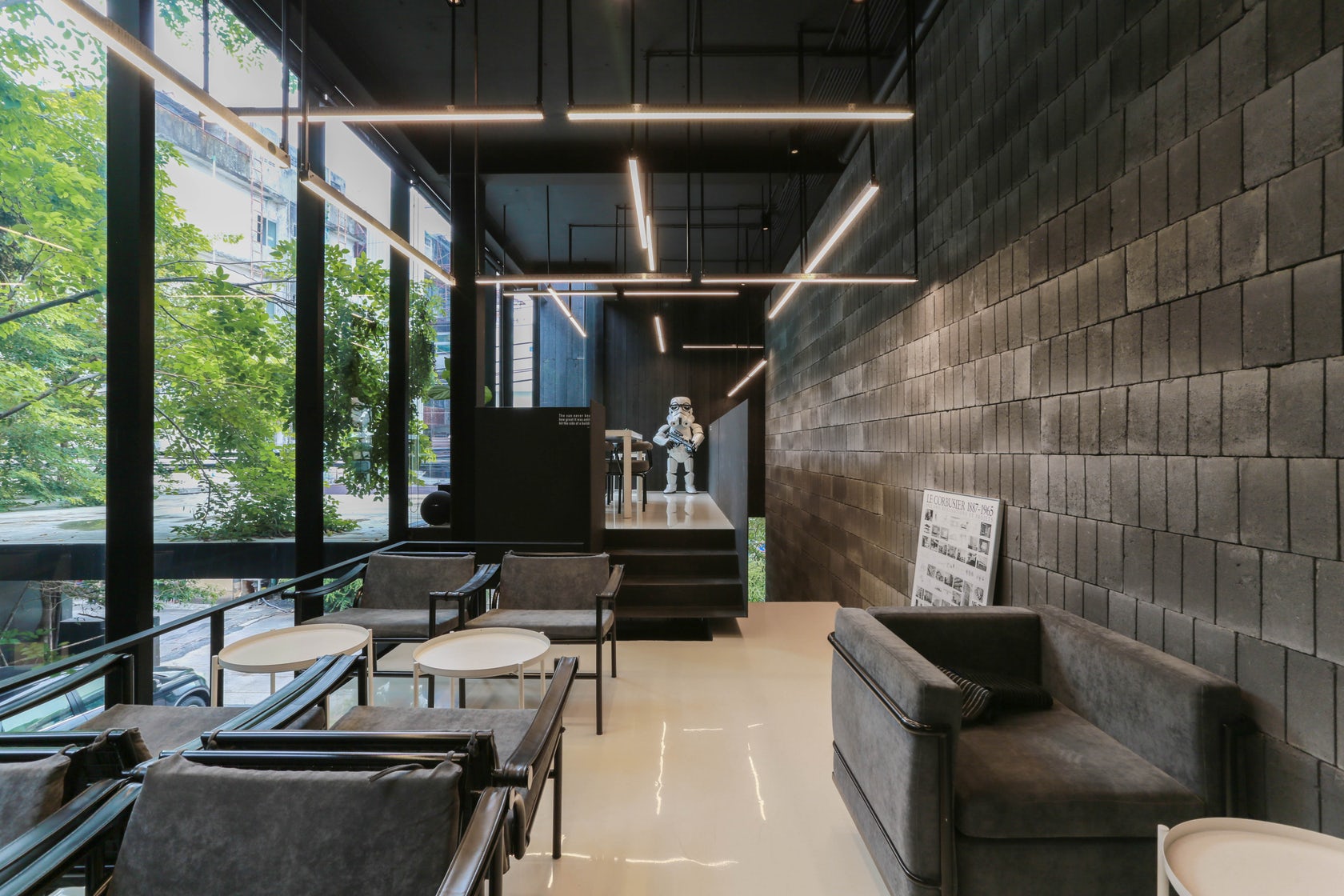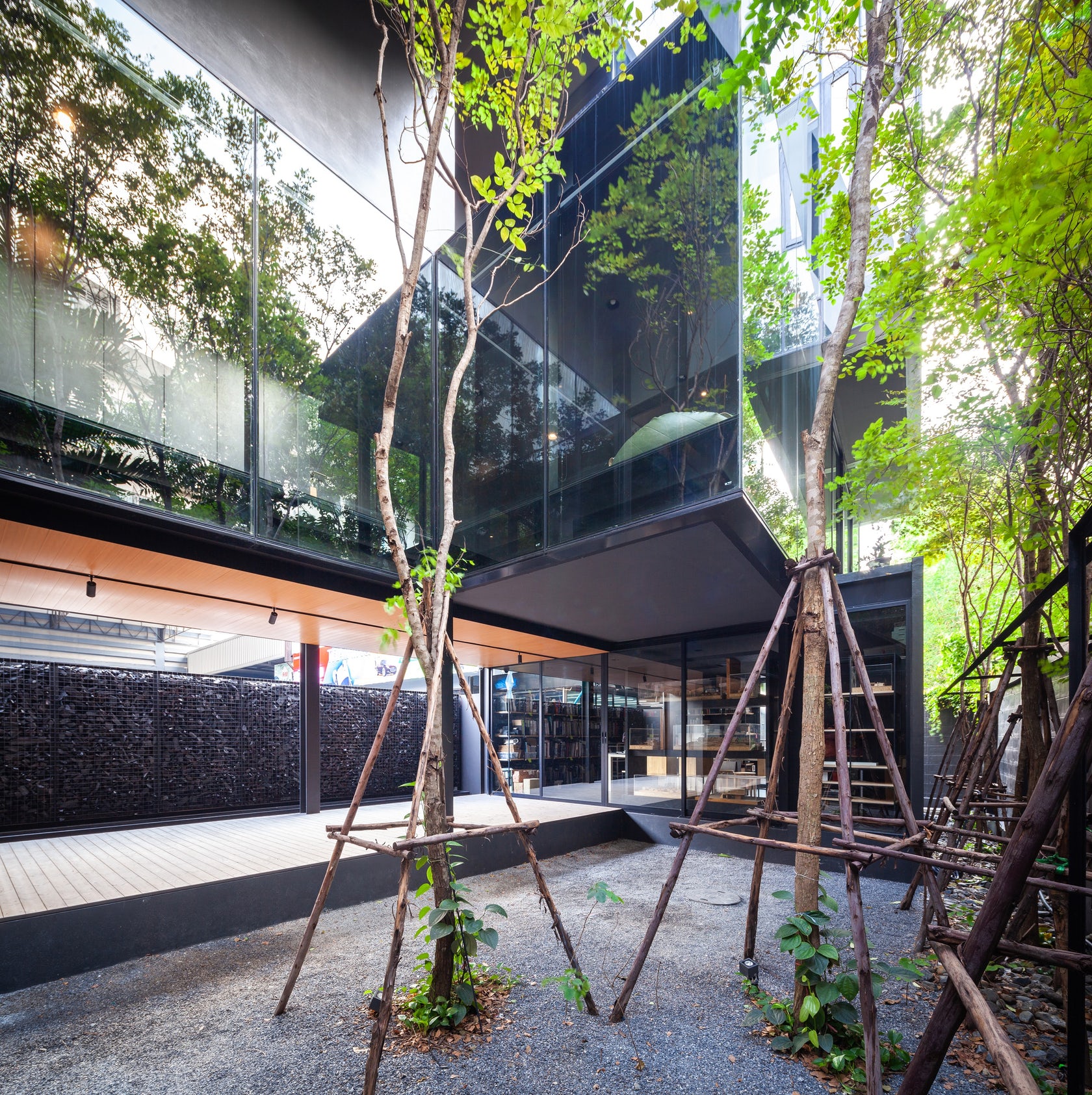 Commercial / Office – Low Rise (1-4 Floors)
IDIN Architects Office / Designed by IDIN Architects, Thailand
Popular Choice Winner
The home of IDIN Architects Co, Ltd is arranged in three parts; the office, the business owner's residential unit, and a café open to the public. It's a layout that strikes the right balance between privacy and the busy movement in Bangkok's Ratchadapisek neighborhood. The low-rise building sits peacefully ensconced in a lush oasis. Its blackened exterior is covered in Japanese Yakisugi, cypress plank cladding traditionally charred to enhance a natural appeal. The café on the ground floor boasts a touch of Modernism that's evident in a beautiful mix of steel, glass and concrete component parts.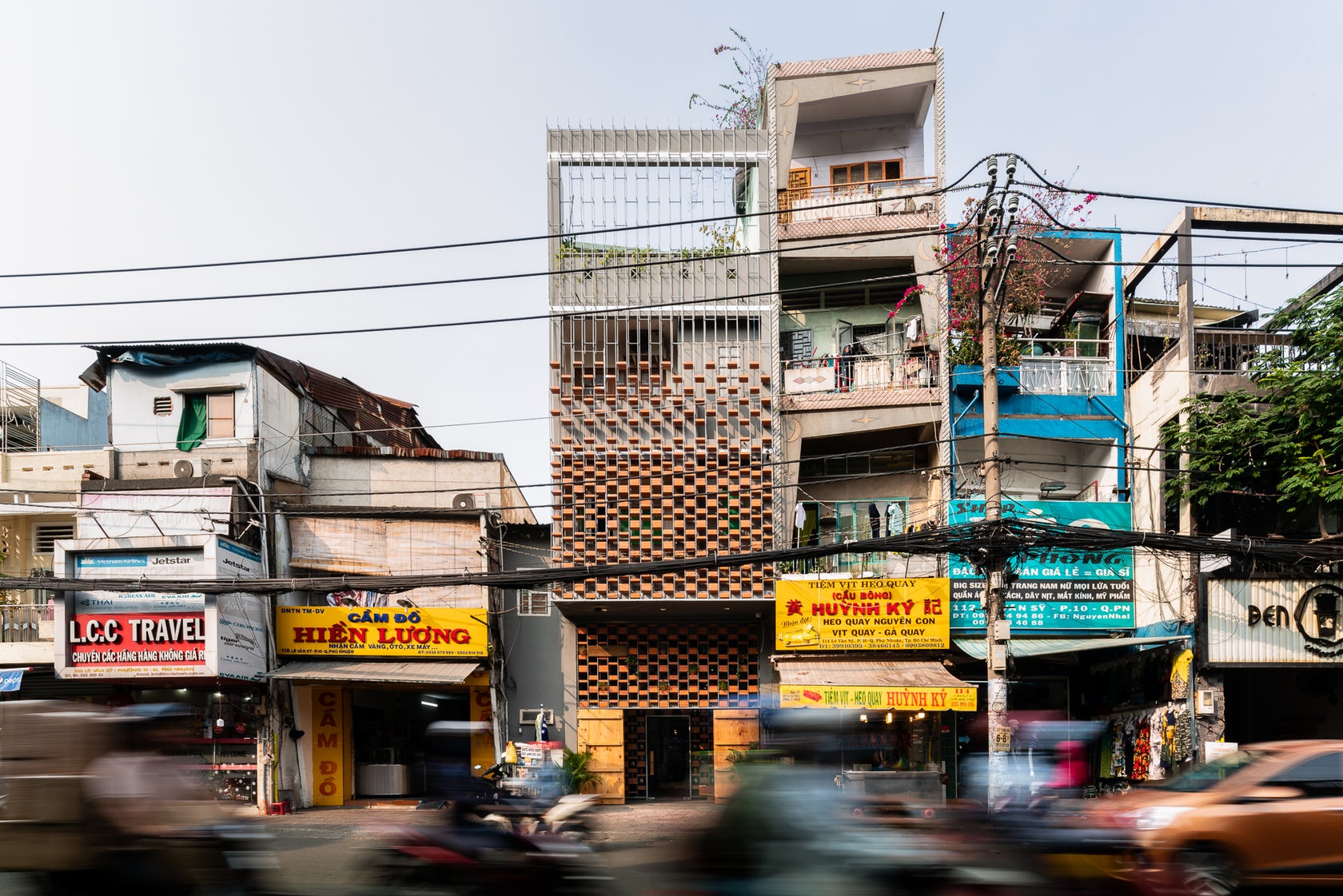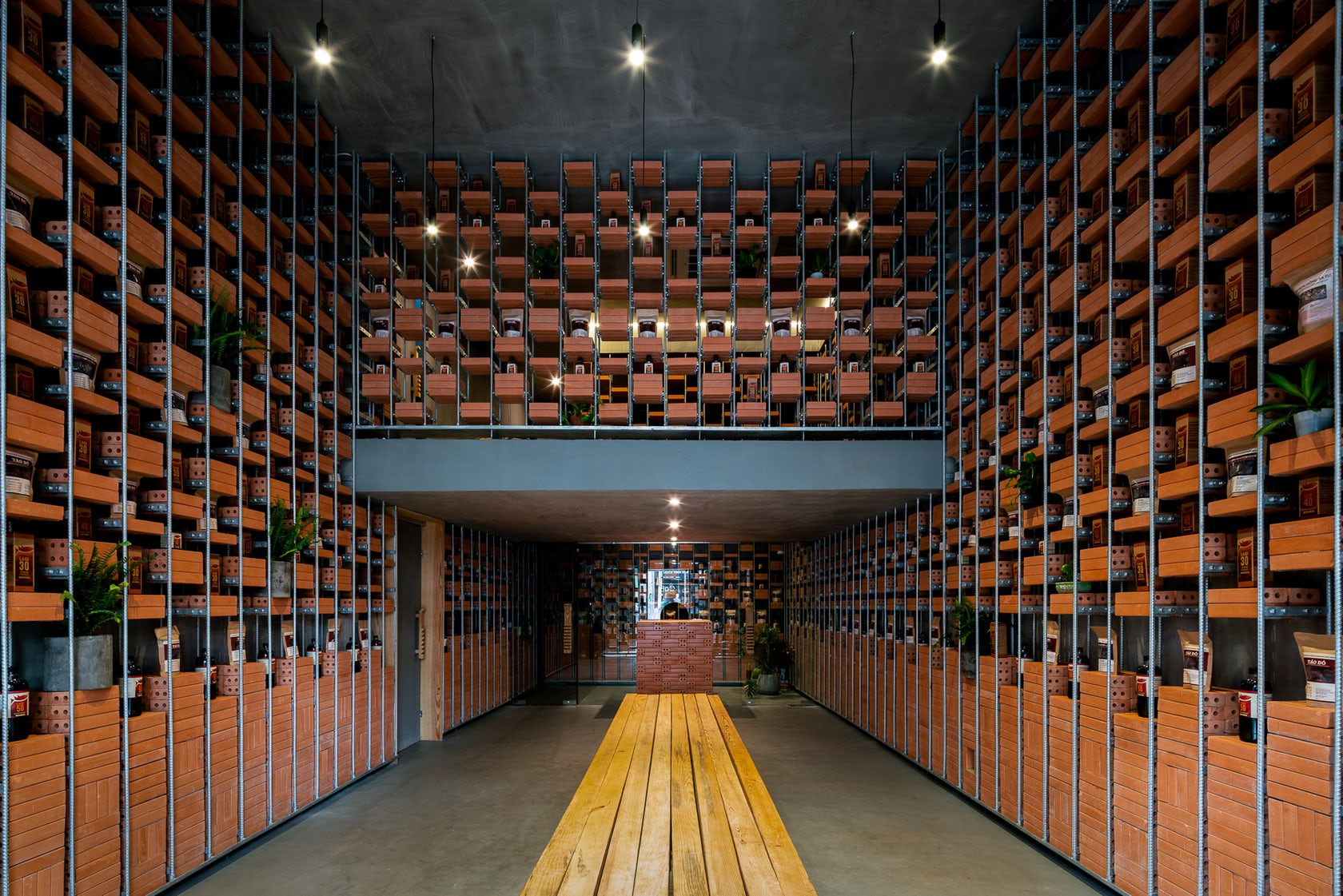 Commercial / Showrooms
Organicare Showroom / Designed by Tropical Space, Vietnam
Popular Choice Winner
Tropical Space is an architectural firm expert in old-fashioned brick construction. Their project involved converting a 1975 brick building into a modern showroom for fish sauces and homegrown brands of organic products. Steel frames and bricks are the main materials used to improve interior and exterior design, as well as create shelving to suit every display need.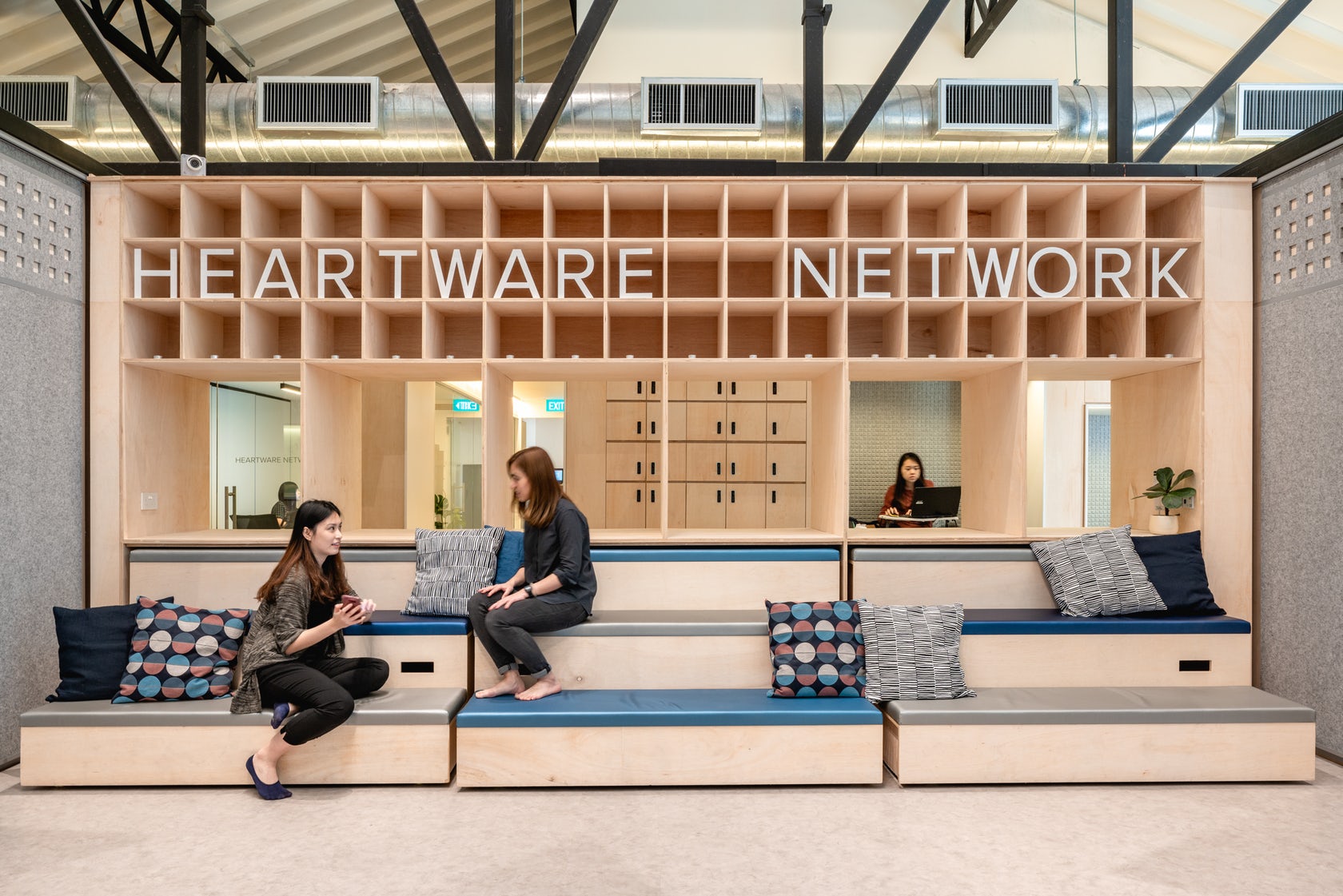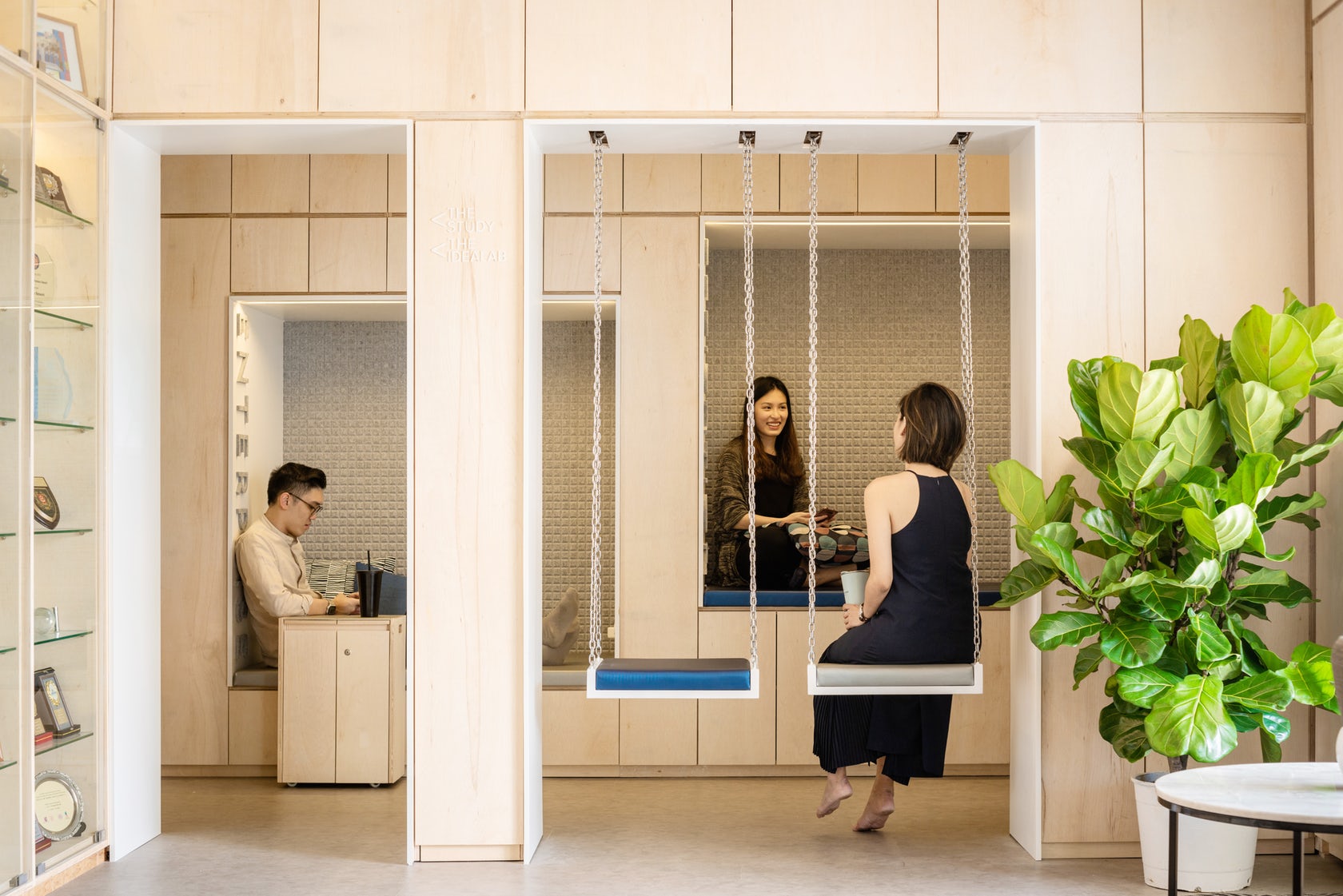 Concepts / Plus-Architecture + For Good
Heartware Network / Designed by DP Architects, Singapore
Popular Choice Winner
Promoting team spirits among youth organization volunteers, the design by DP Architects creates a platform of cooperation and change in behavior conducive to a positive environment that lies at the core of the Heartware Network. Its engagement ideas have enabled the charitable youth organization to connect with more than 1,500 young people per year.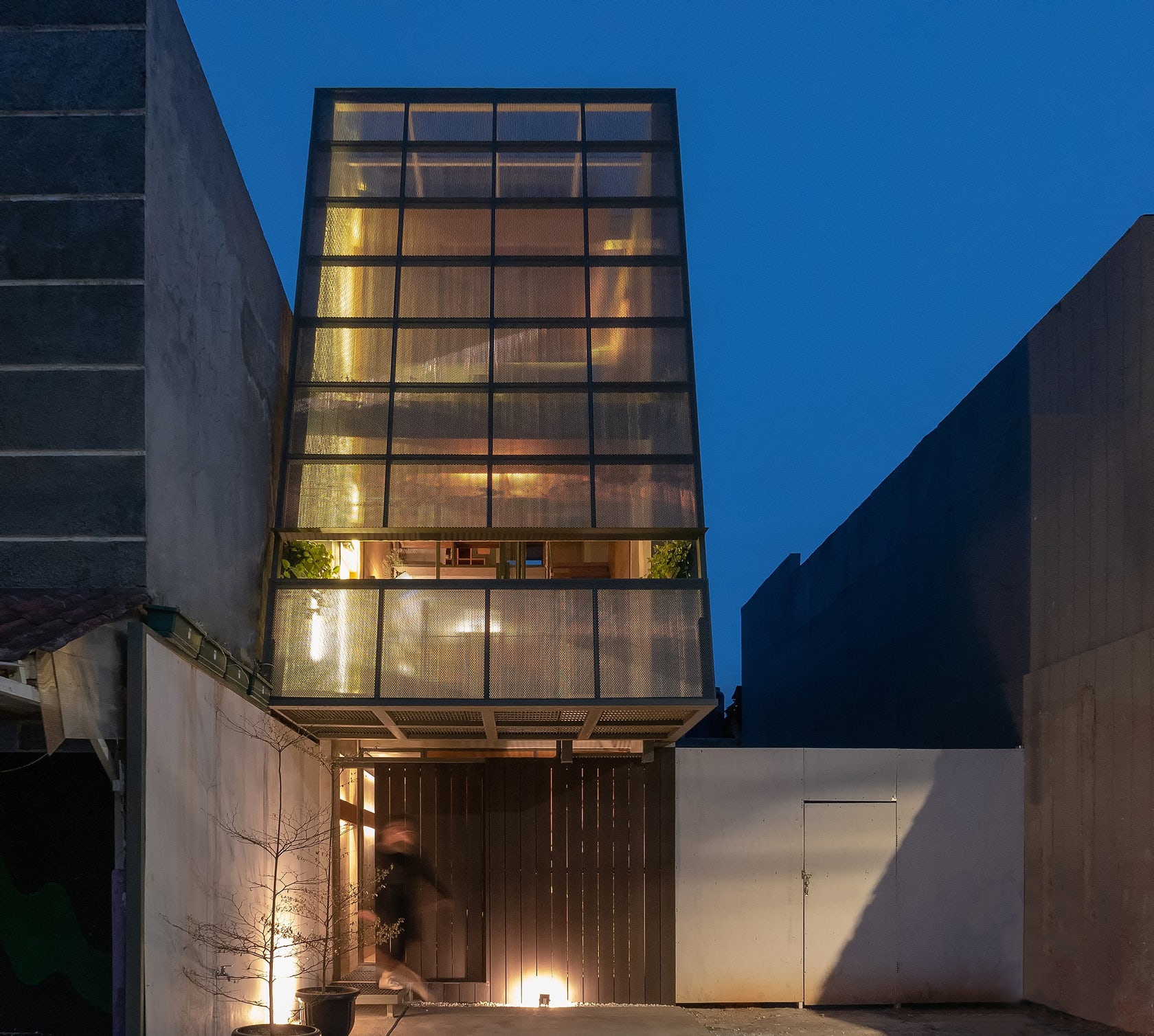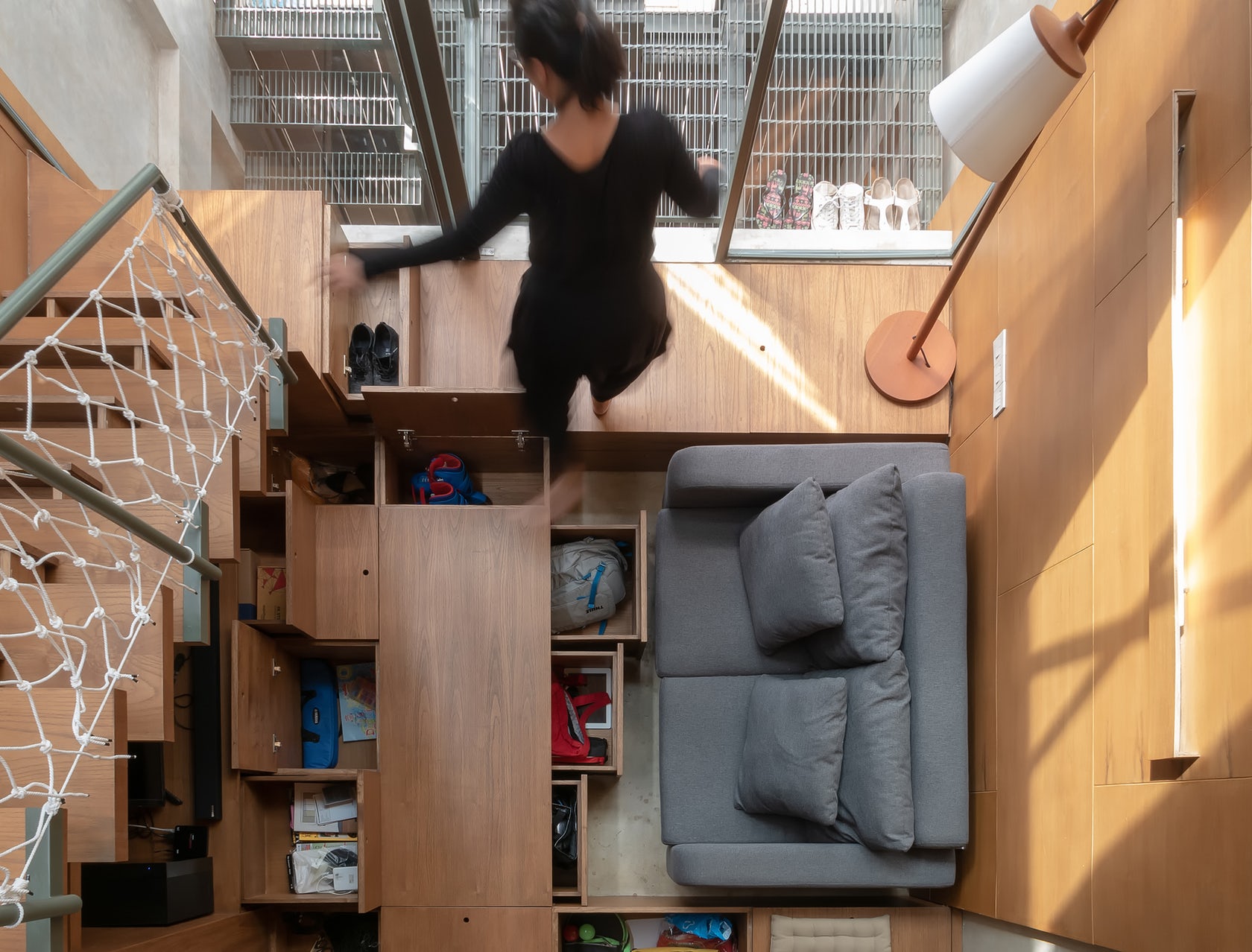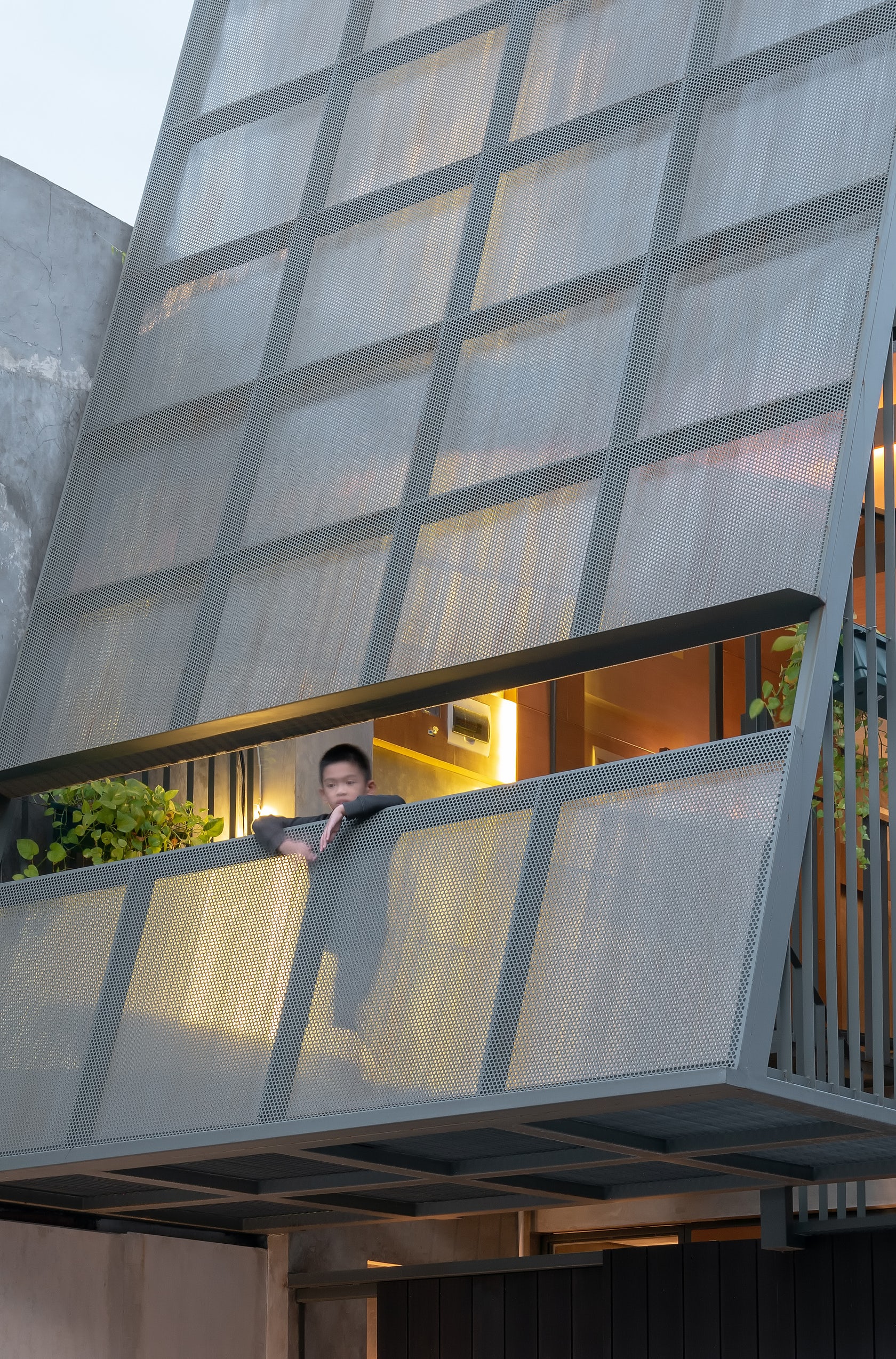 Concepts / Plus-Architecture + Living Small
3500-Millimeter House / Designed by AGo Architects, Indonesia
Popular Choice Winner
A building 3.5 meters wide and 17 meters long is home to an architect, his wife and a son. The house walls, staircase and built-in furniture share the rigid supporting structures that enclose them. The façade that stands facing West is built of perforated metal sheets and polycarbonates to protect from the summer sun. Clever design ensures the interior living space is well lit and airy.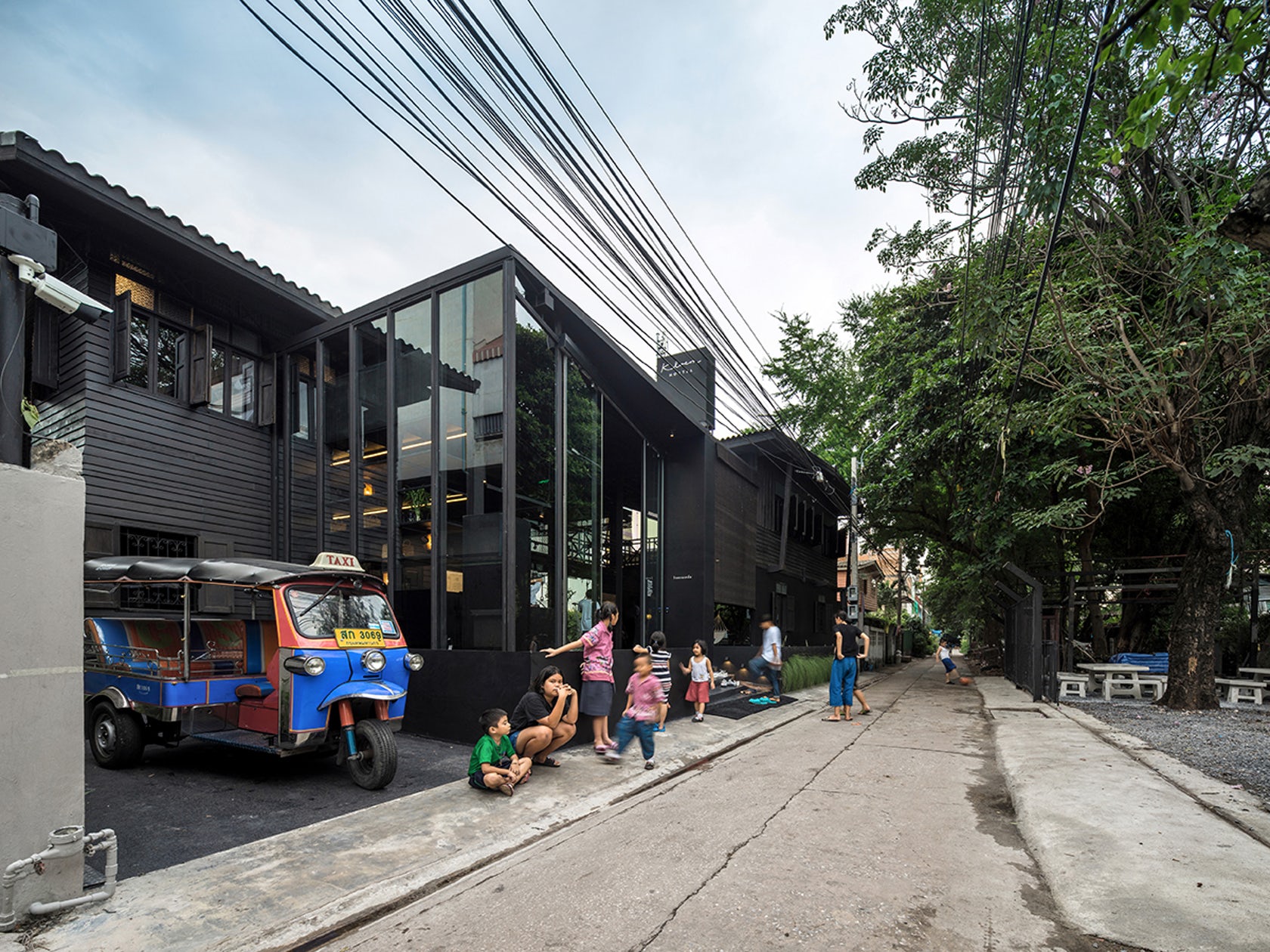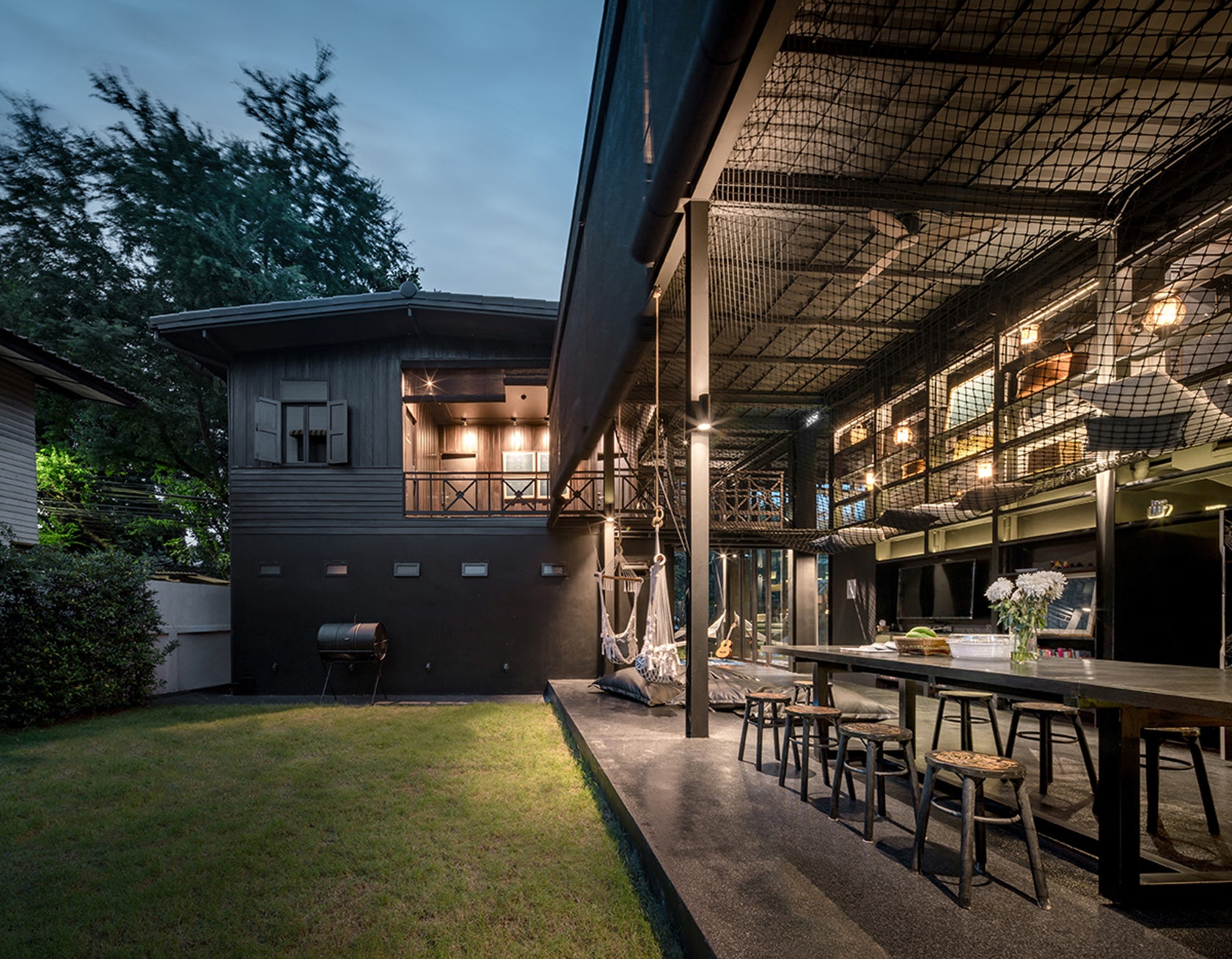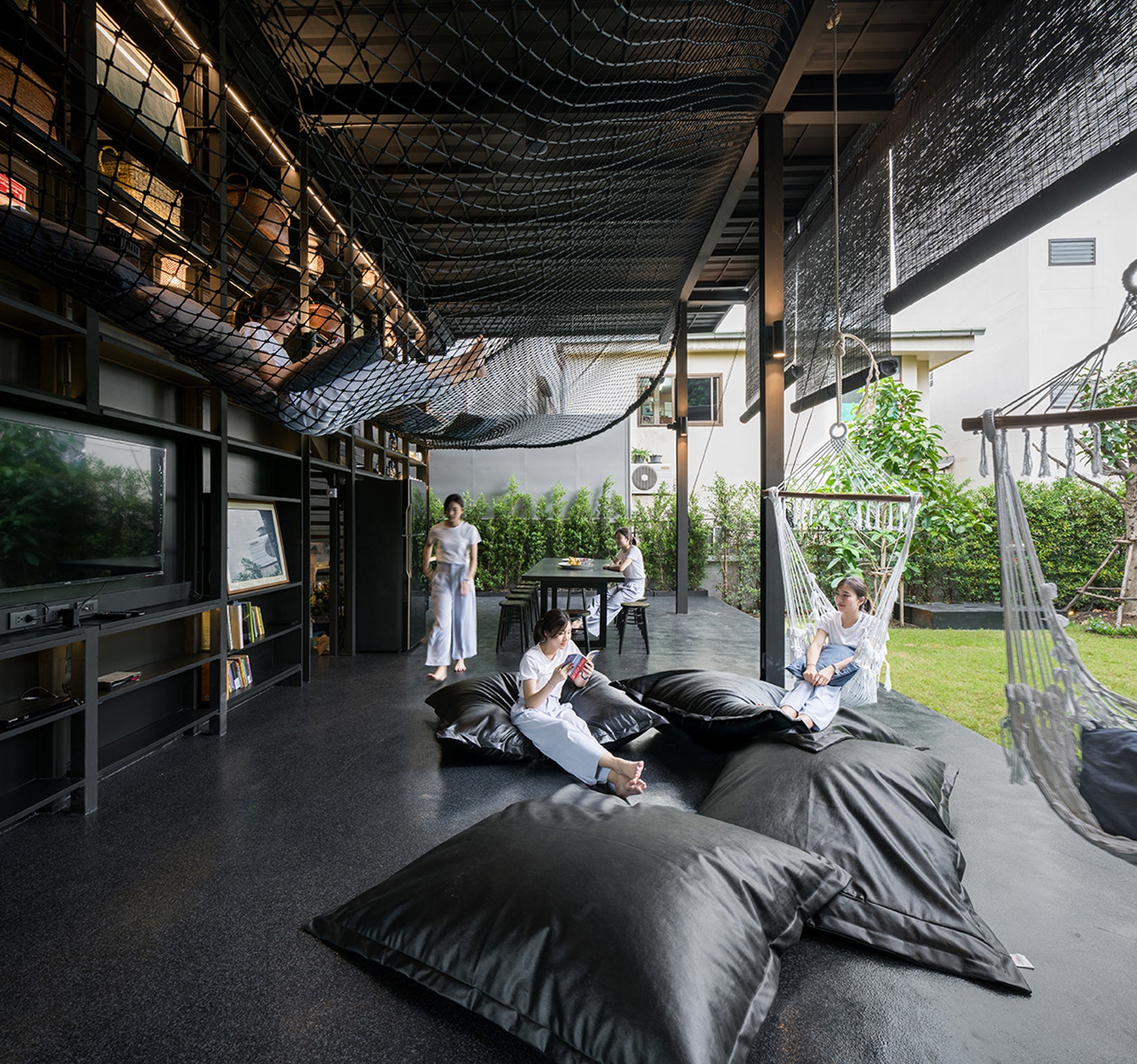 Concepts / Plus-Architecture + Renovation
Kloem Hostel / Designed by IF (Integrated Field), Thailand
Jury Winner
Kloem Hostel is built by combining three adjacent old houses into a single entity. The two Thai houses at either end are beautifully renovated. The building at the center transforms into a loft that serves as common area and relaxed hangout reminiscent of the Thai lifestyle in former times.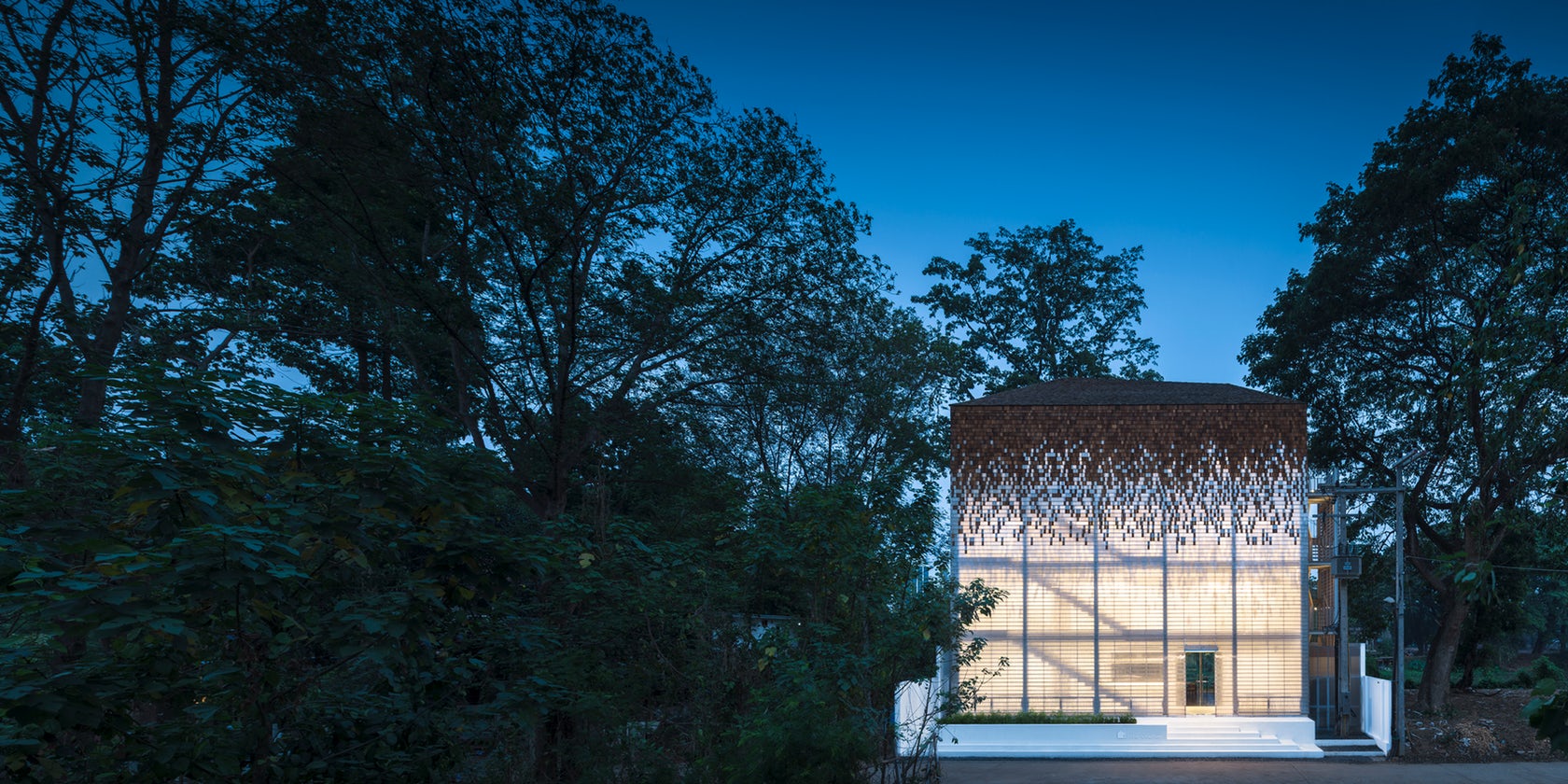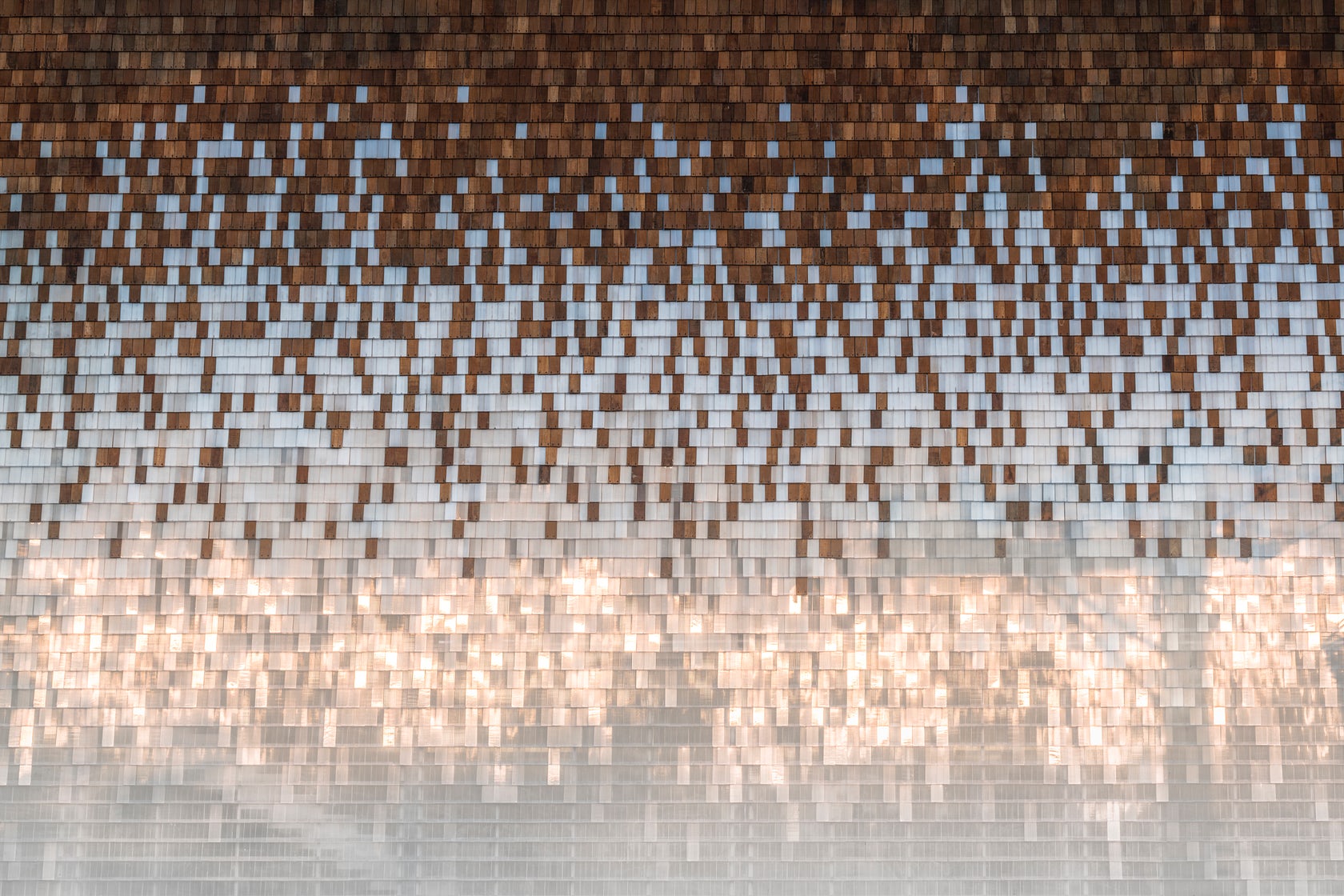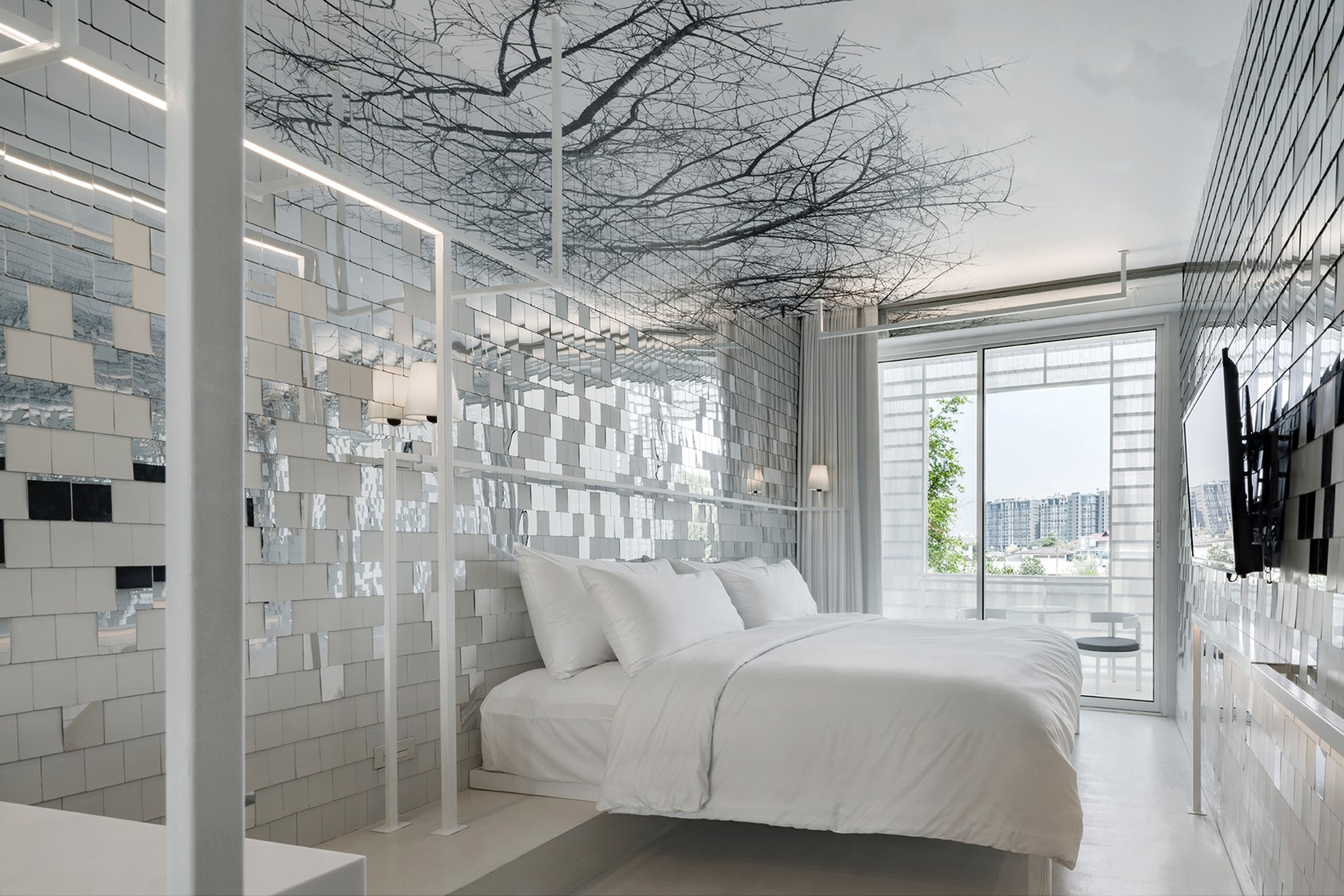 Details / Plus-Architecture + Facades
Little Shelter Hotel / Designed by Department of Architecture, Thailand
Popular Choice Winner
A small hotel in Chiang Mai boasts a façade that's reminiscent of fine crafts. The calm and beautiful face gets its inspiration from wooden roof tiles that are symbolic of Northern architecture in olden days. A reinterpretation of handicrafts in a modern context, the intricate design of wood and polycarbonates adds a unique charm to the principal front overlooking a street.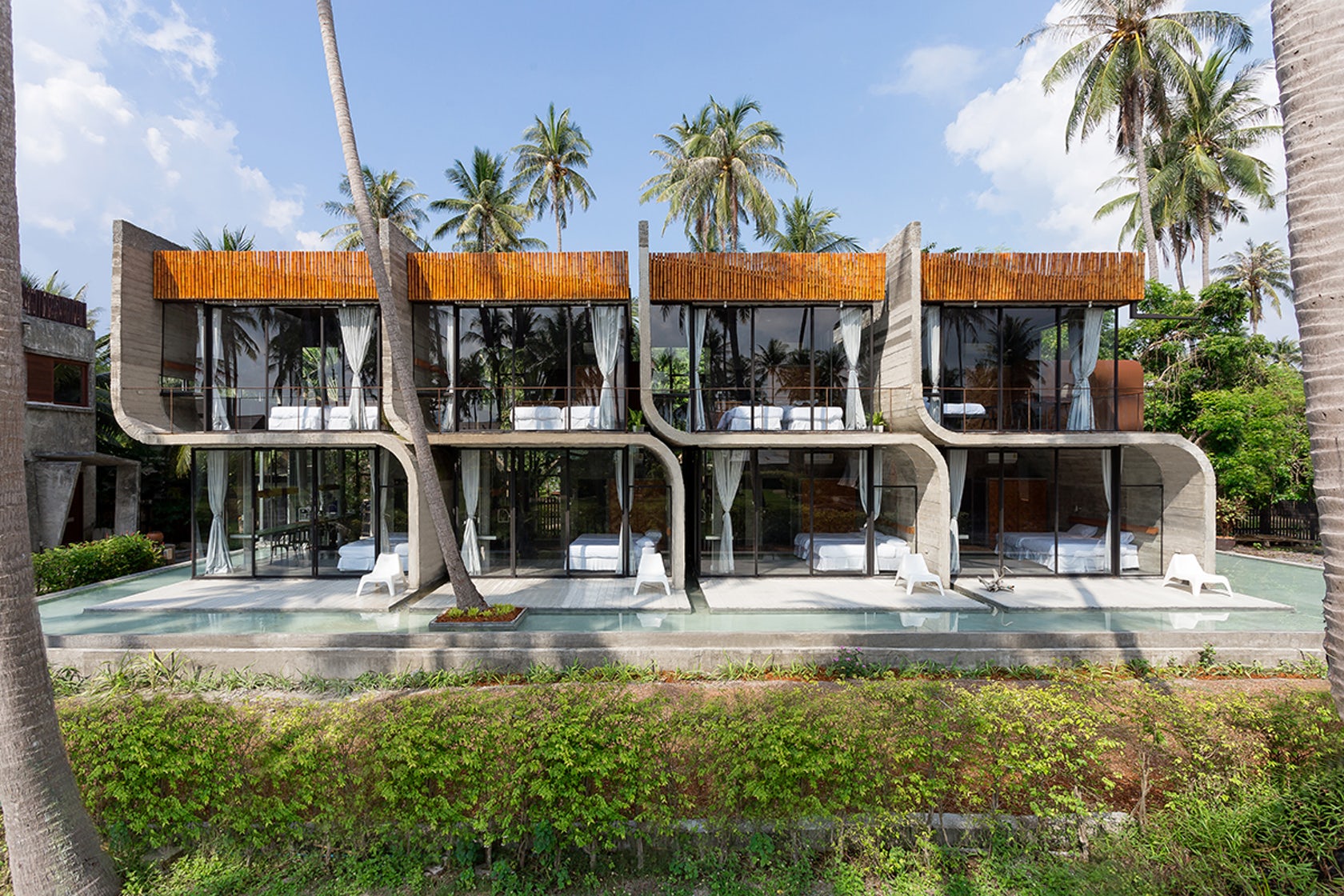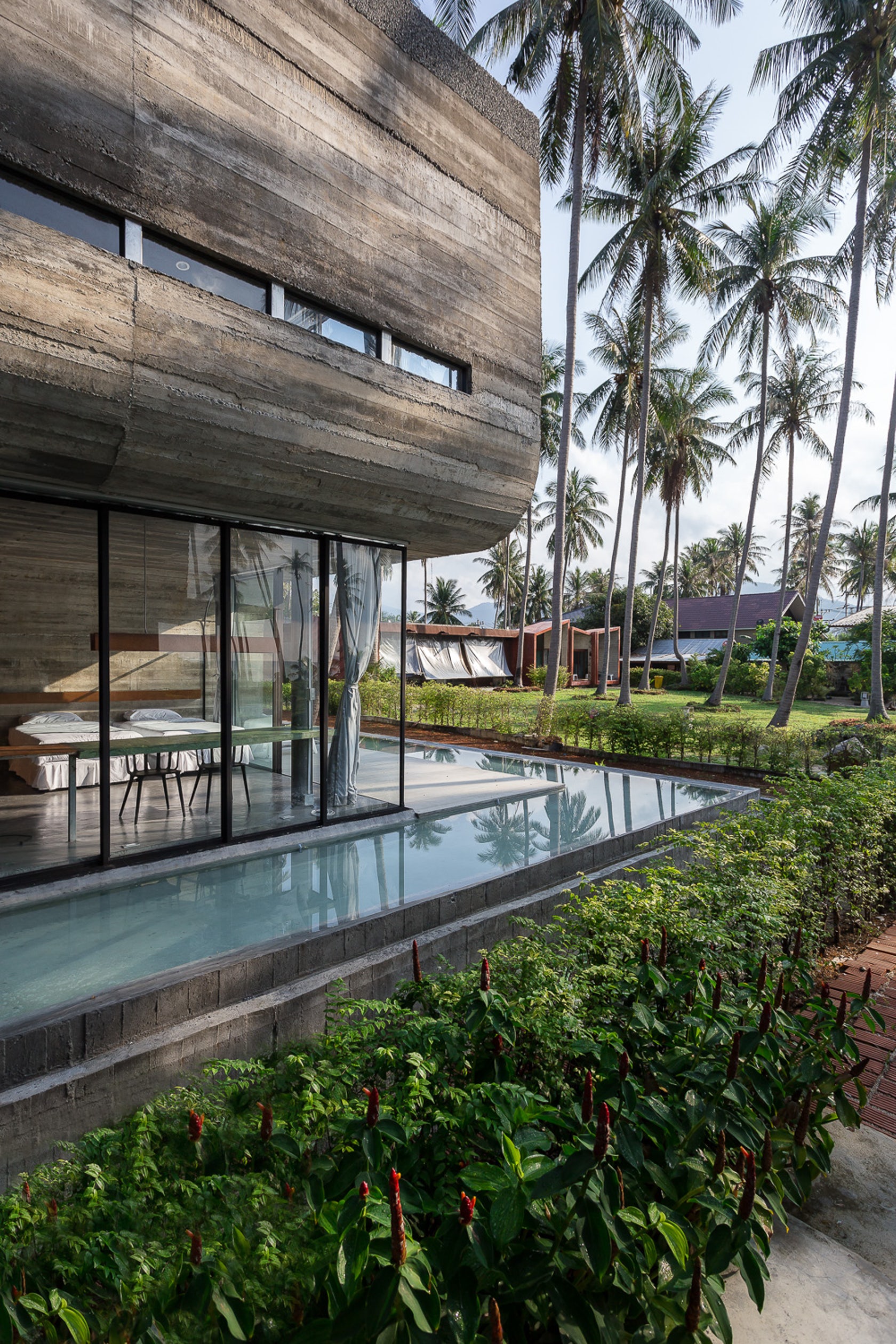 Hospitality / Hotels & Resorts
Bunjob House: House of Flow / Designed by NPDA Studio, Thailand
Jury Winner
The Bunjob House is a vacation destination nestled in a family-owned coconut grove on beautiful Pha-ngan Island in the Gulf of Thailand. Its façade consists of curved concrete slabs that draw cool breezes from the ocean resulting in thermal comfort in the interior living spaces. The slabs also protect the building during a thunderstorm. Casings made of coconut trees leave their marks on the concrete texture that blends into the natural surroundings.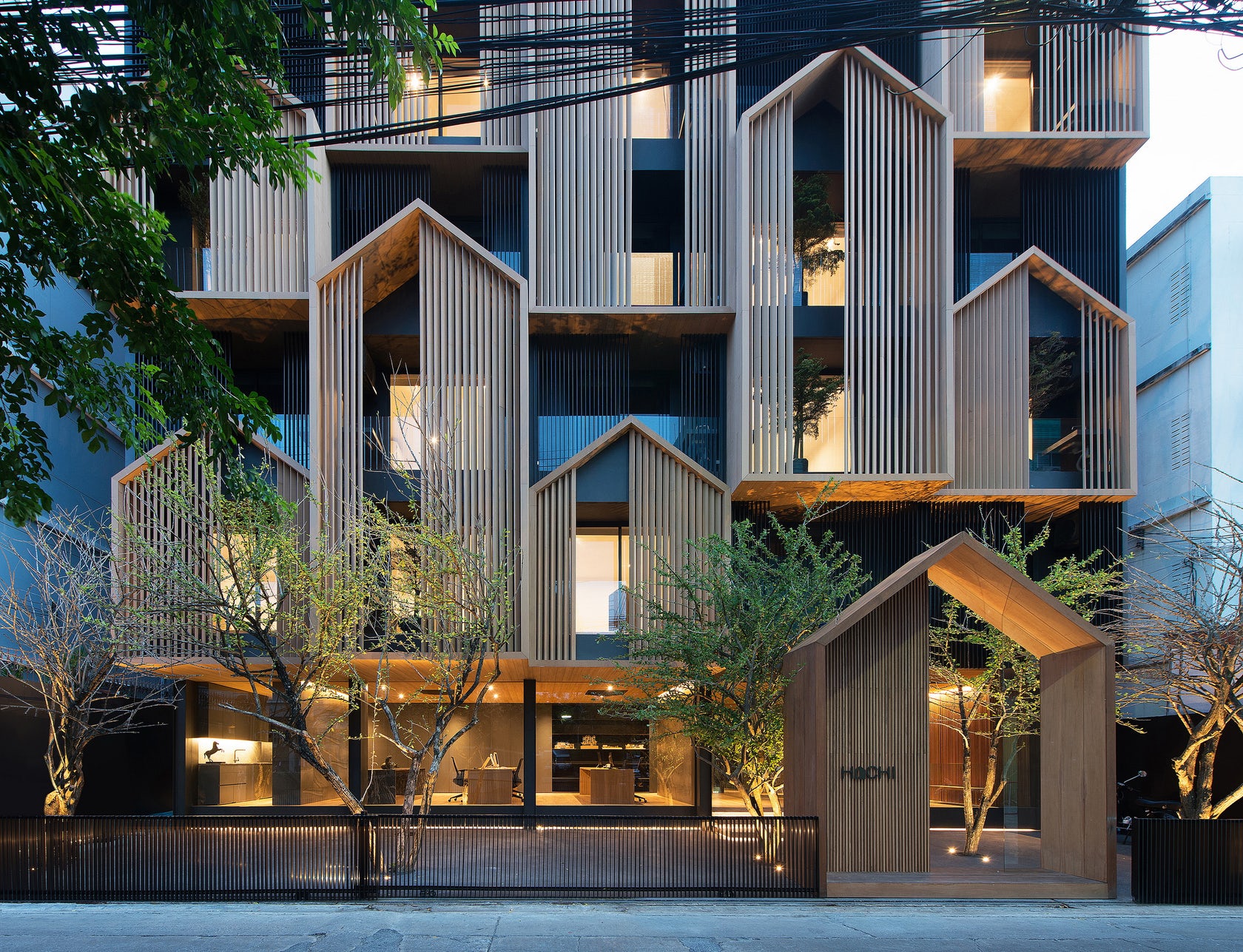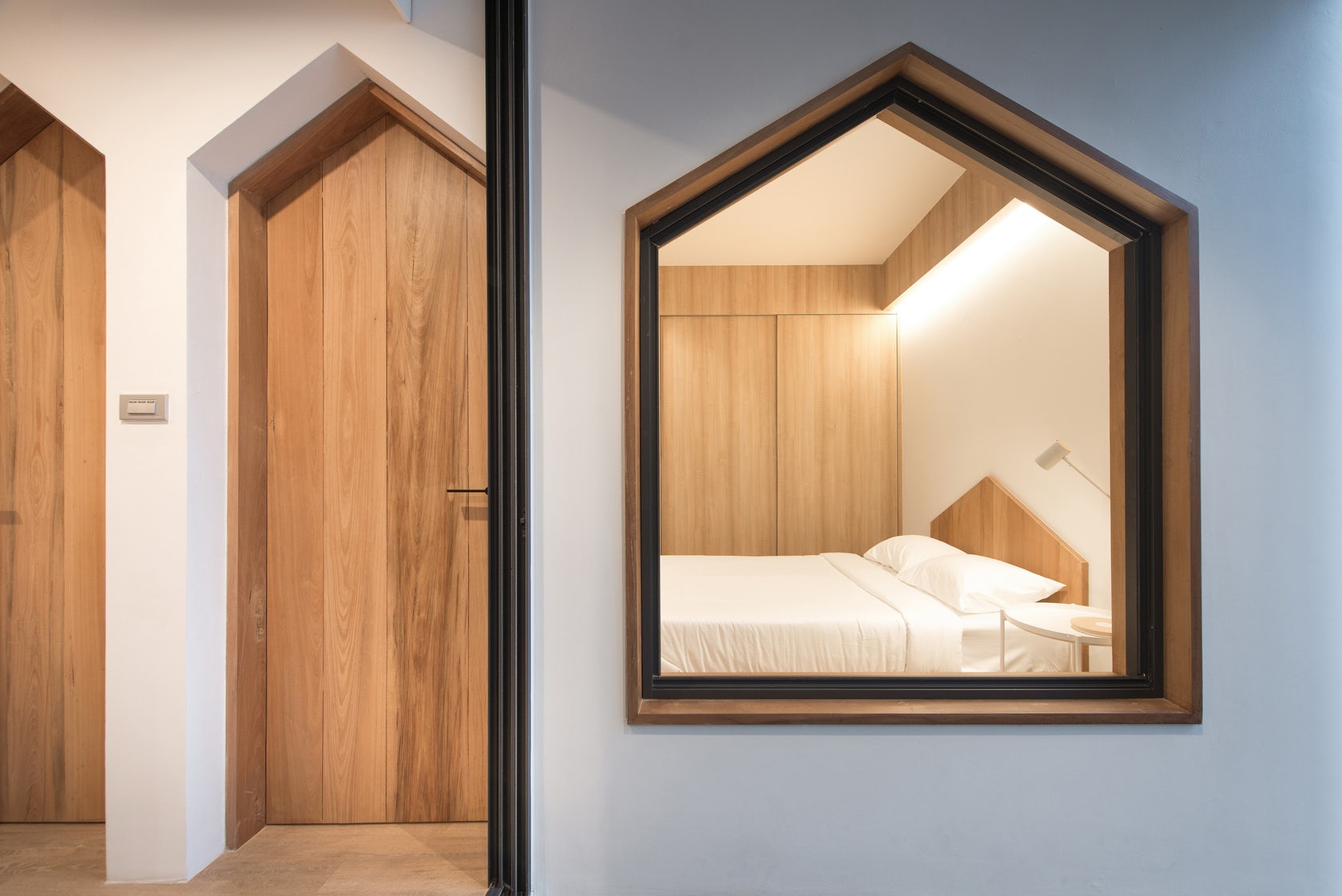 Residential / Apartments
Hachi Serviced Apartment / Designed by Octane Architect & Design, Thailand
Popular Choice Winner
The project's most outstanding feature is the façade that's designed to promote a healthy home life despite being in an apartment complex. The exterior architecture of the building reflects well on the type of design, balance and symmetry of the interior space.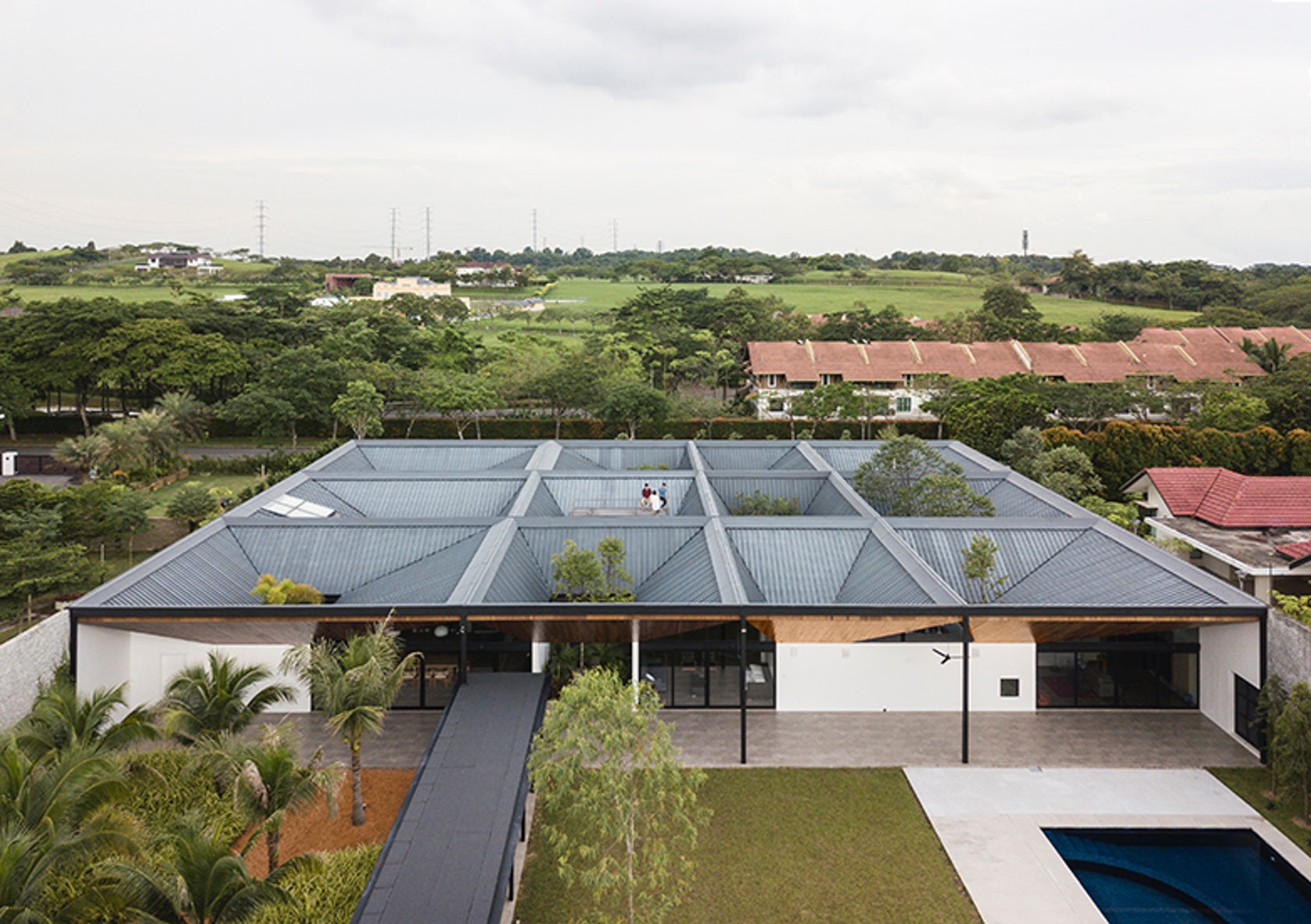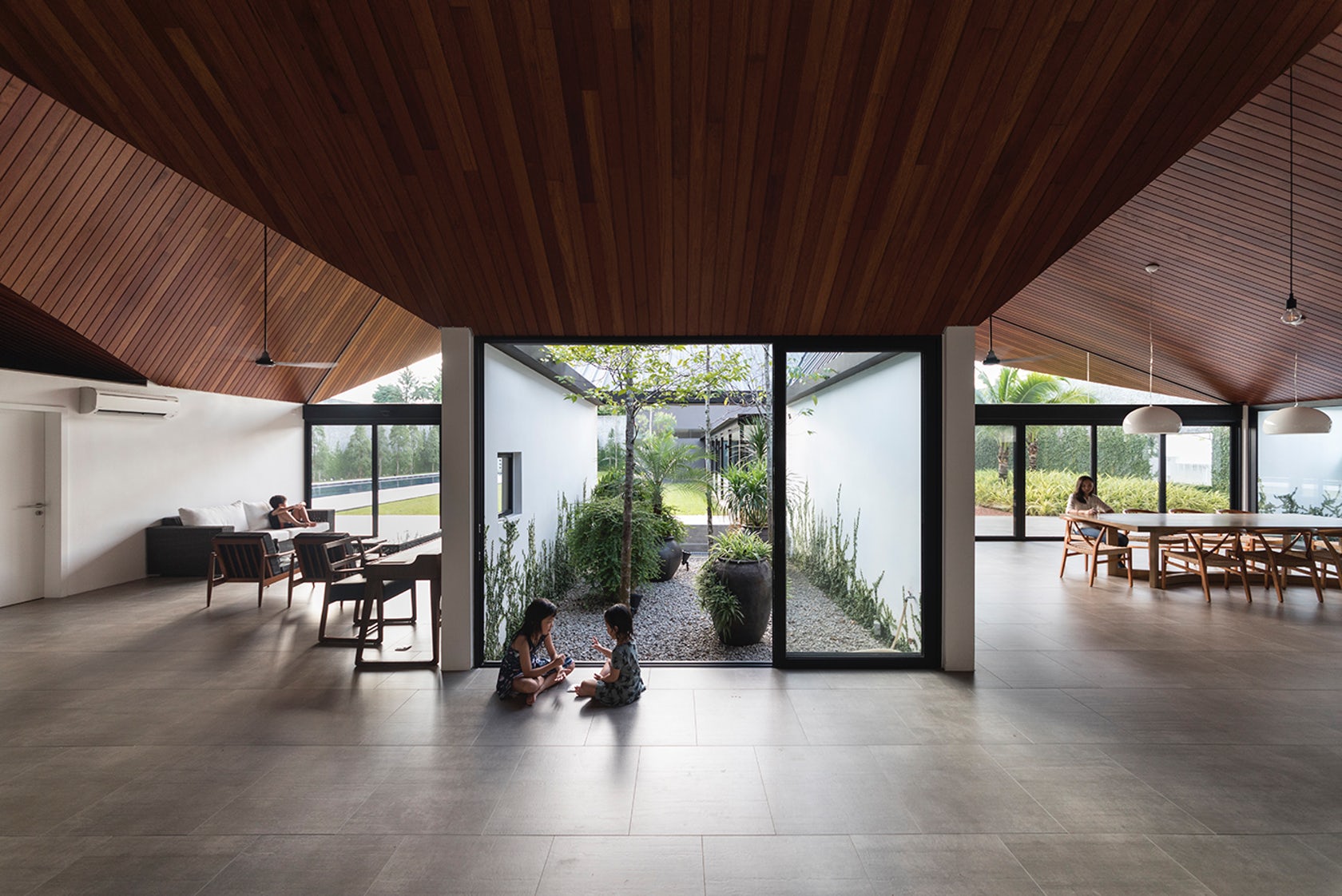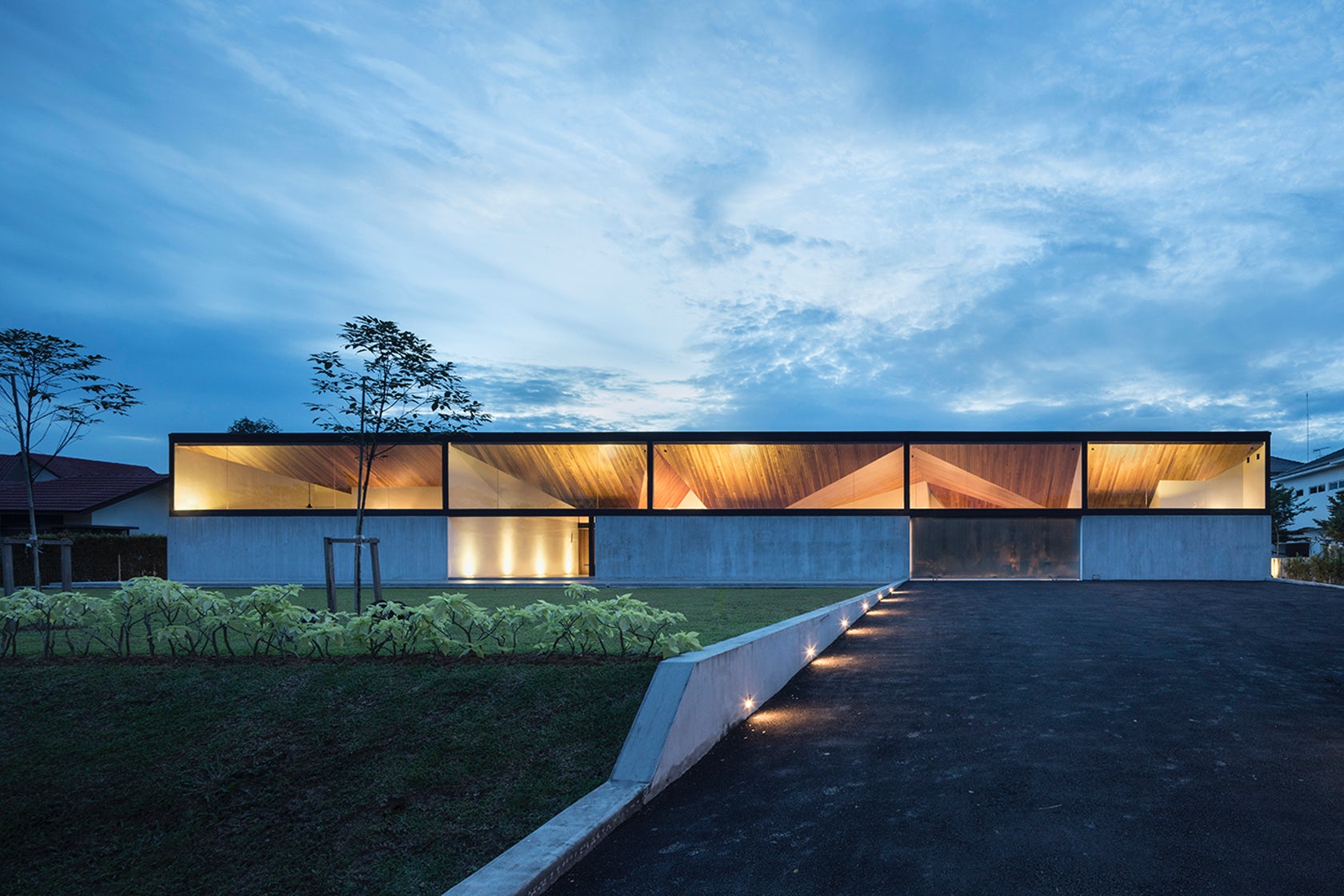 Residential / Private House (XL >5000 sq ft)
Cloister House / Designed by Formwerkz Architects, Malaysia
Jury Winner
The design gets its inspiration from the courtyard house typical of long established Chinese architecture. Adapted to blend with modern tropical style, the layout consists of a framework of nine regularly spaced rooms partially open to connect with the outdoors. The building in Johor state, southern Malaysia occupies 45,000 square feet.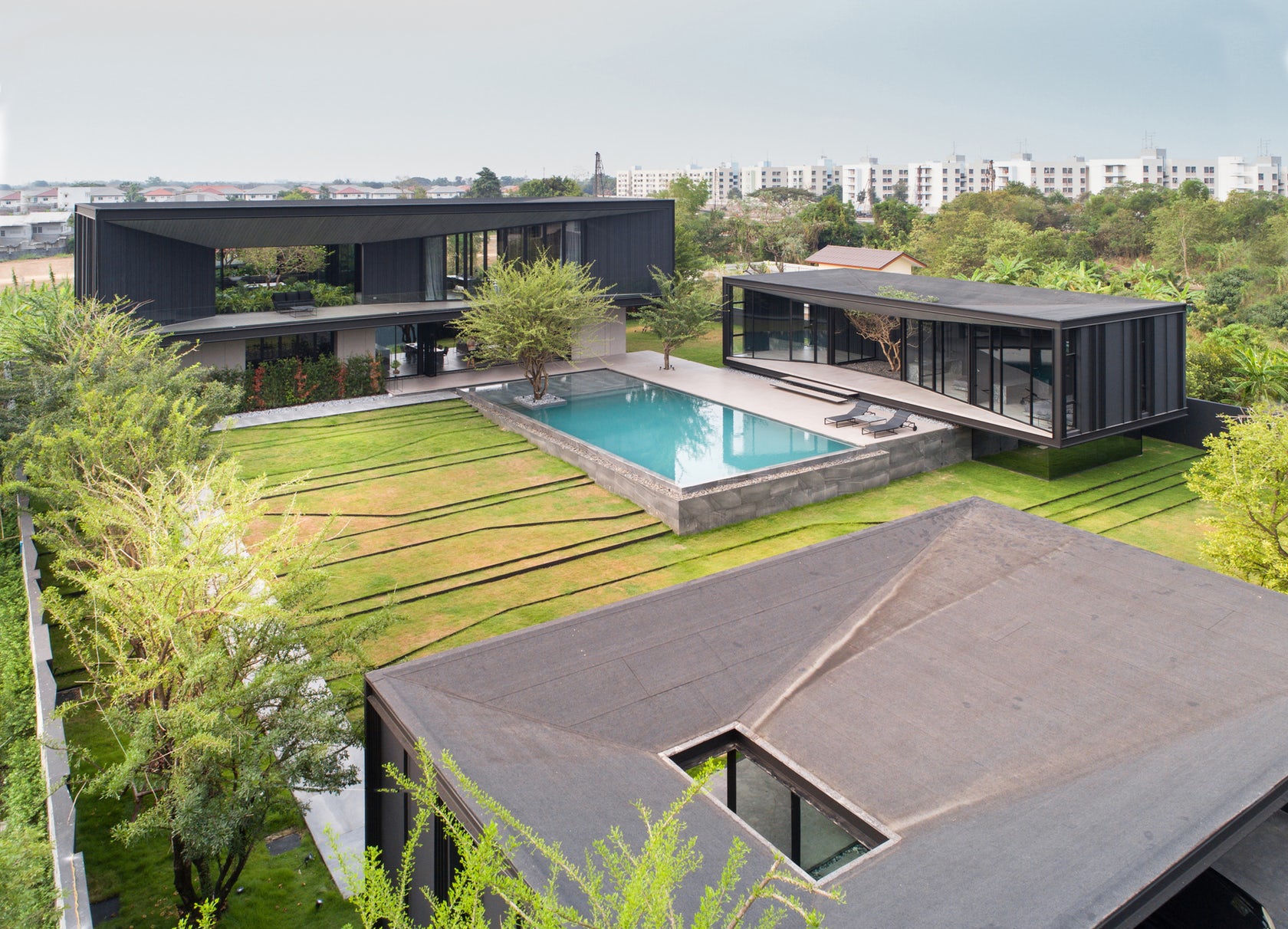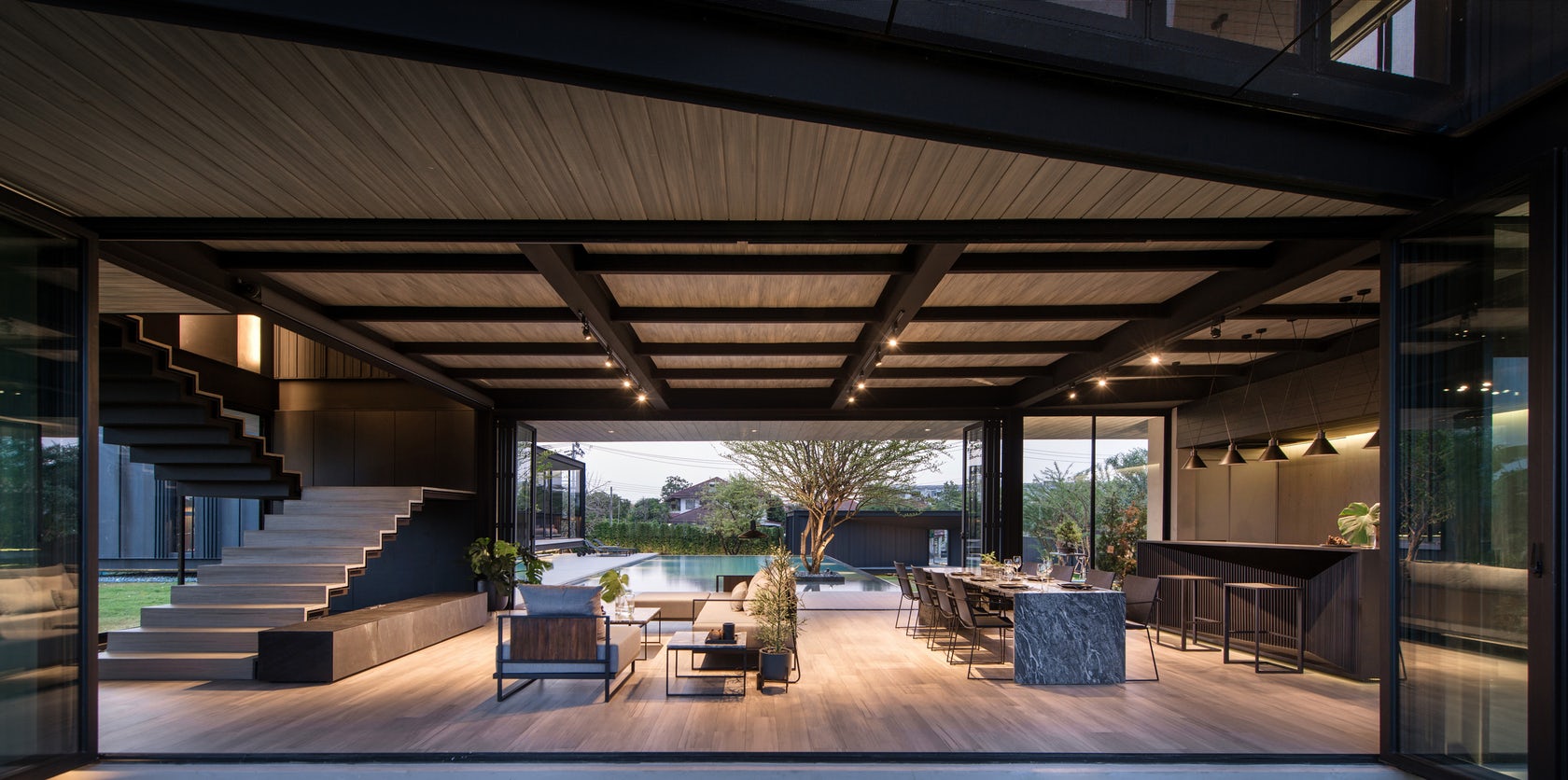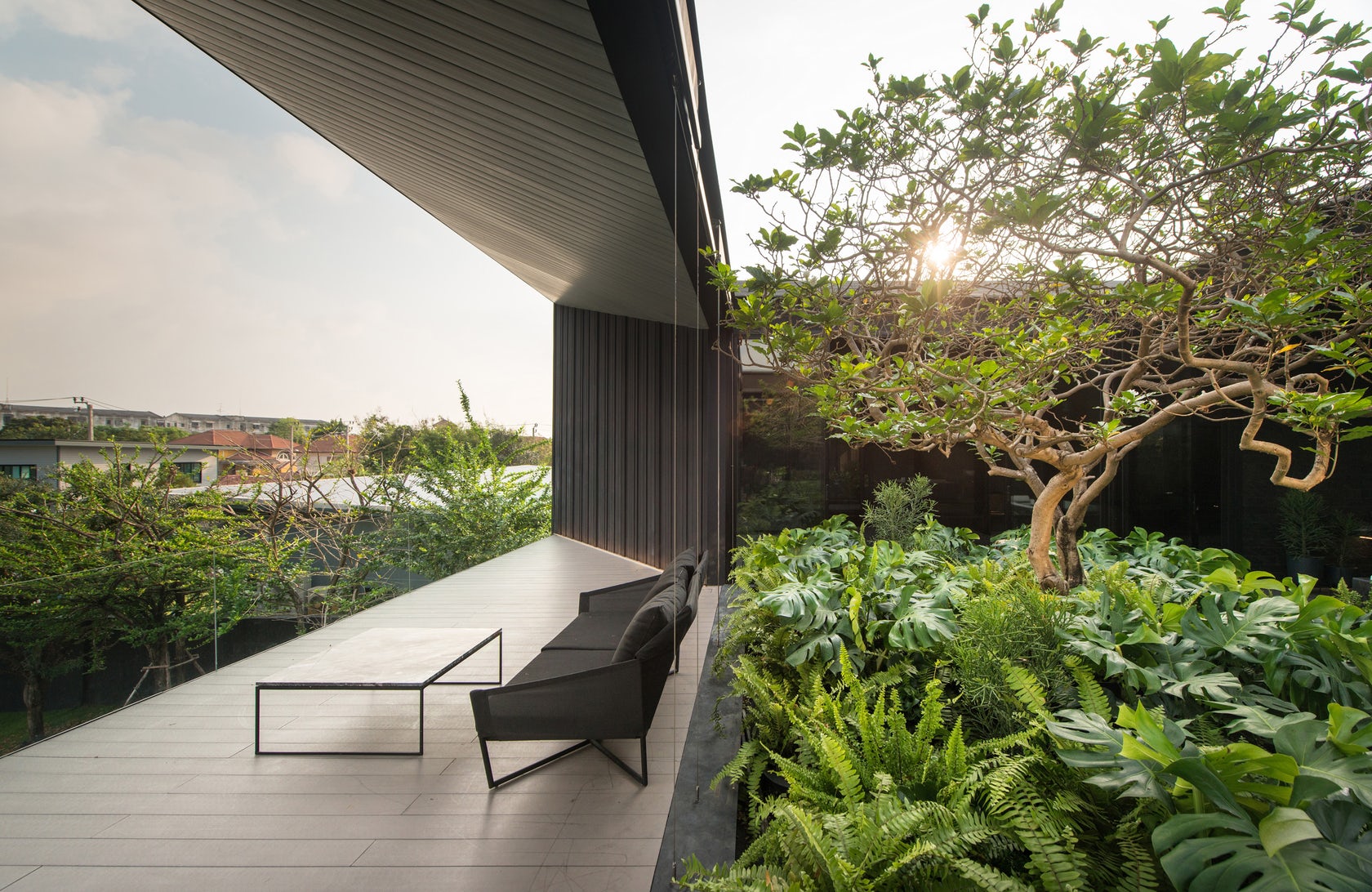 Residential / Interiors
Y/A/O Residence / Designed by Octane Architect & Design, Thailand
Popular Choice Winner
Increased natural light provides the perfect focal point in the interior reminiscent of the house with a courtyard. It's a great way to let light create depth in the interior space. The project consists of three separate buildings; a two-level house, guest accommodation building, and car garage.
For a complete list of winners of the 2019 Architizer A+ Awards, please visit: https://awards.architizer.com/winners-gallery/?type=51