For peoples across the ASEAN, New Year means more than the first day on the new calendar. Whether it's Songkran, Thingyan, Choul Chnam Thmey, Tet, or Nyepi, the happy day is publicly acknowledged with enthusiasm and joy. As celebrations kick off, traveling can be difficult. We think it wise to plan ahead. Here's the period the New Year Festival is traditionally celebrated around the ASEAN in 2018. Have a safe journey!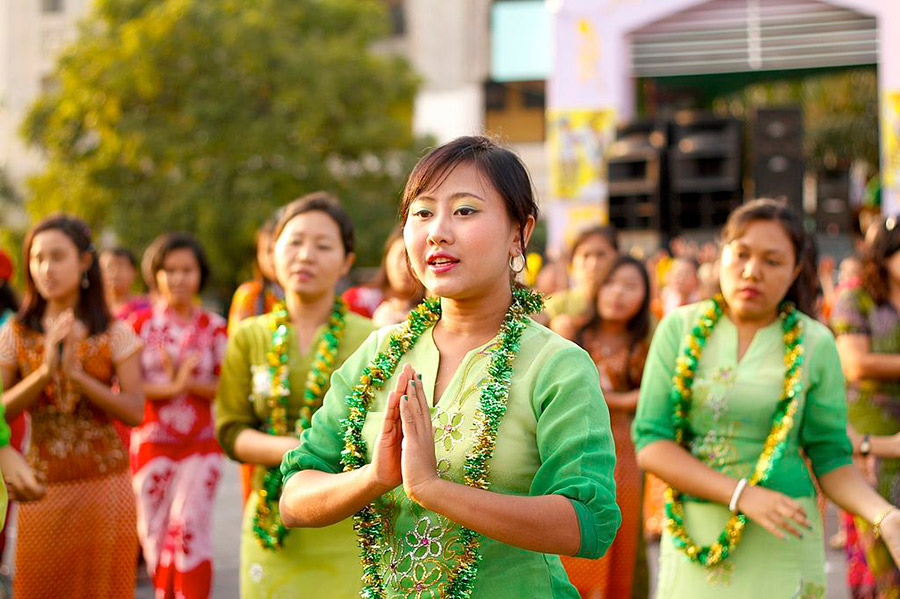 The New Year Festival differs from country to country across the ASEAN. It's part of a tradition that has been in existence long before the advent of the new calendar. The happy day goes by different names — "Songkran" in Thailand, "Thingyan" in Myanmar, "Choual Chnam Thmey" in Cambodia, "Tet" in Vietnam, and "Nyepi" in Bali. It's publicly acknowledged with enthusiasm and festivity that has transformed into the Region's timeless attraction. If you're planning a visit during the holiday season, we think it wise to plan ahead. Here's the period the New Year Festival is traditionally celebrated around the ASEAN in 2018.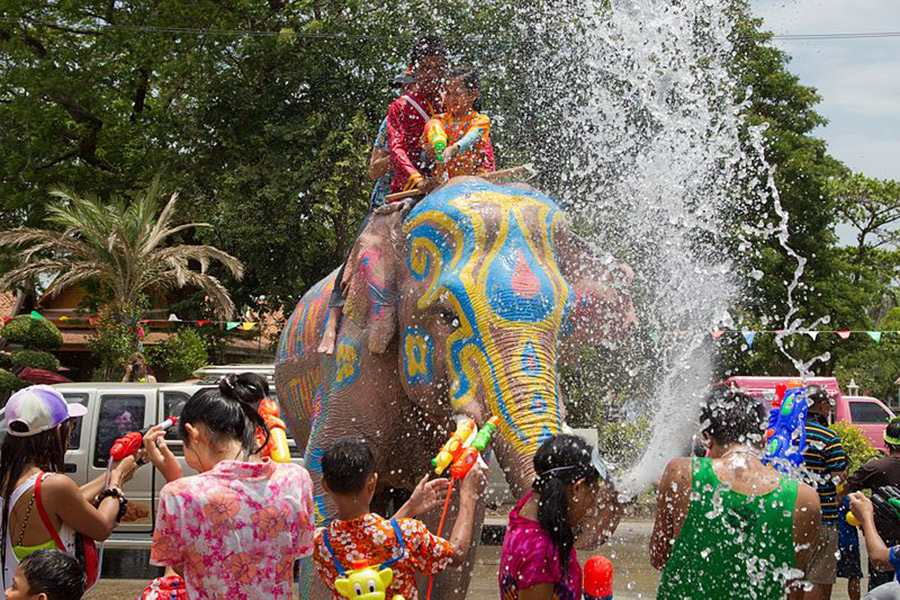 Myanmar, Thailand, Laos, and Cambodia share a common culture when it comes to celebrating New Year. The season of goodwill and festivity is based on Buddhist/Hindu beliefs that they received from India. It's celebrated around mid-April in keeping with the Buddhist solar calendar. The occasion marks a change of seasons from cold to hot, which coincides with the rising of Aries in ancient astrology.
Over time, each country has developed its own system of beliefs associated with the beginning of a new year. The Myanmar version is concerned with the elephant-headed deity Ganesh, son of Shiva, who is worshipped as the destroyer of obstacles and patron of learning. In Thailand, the beliefs center around the legend of Thao Kibil Prom, a deity who was beheaded after losing a bet on intelligence games. The two stories reflect elaborate systems of Buddhist/Hindu beliefs about cleansing rituals, to which the Southeast Asian mainland is greatly indebted. Over time, the use of water to rid a person and place of something deemed unpleasant or defiling has evolved into a tradition, which later transformed into a popular water festival that we see today.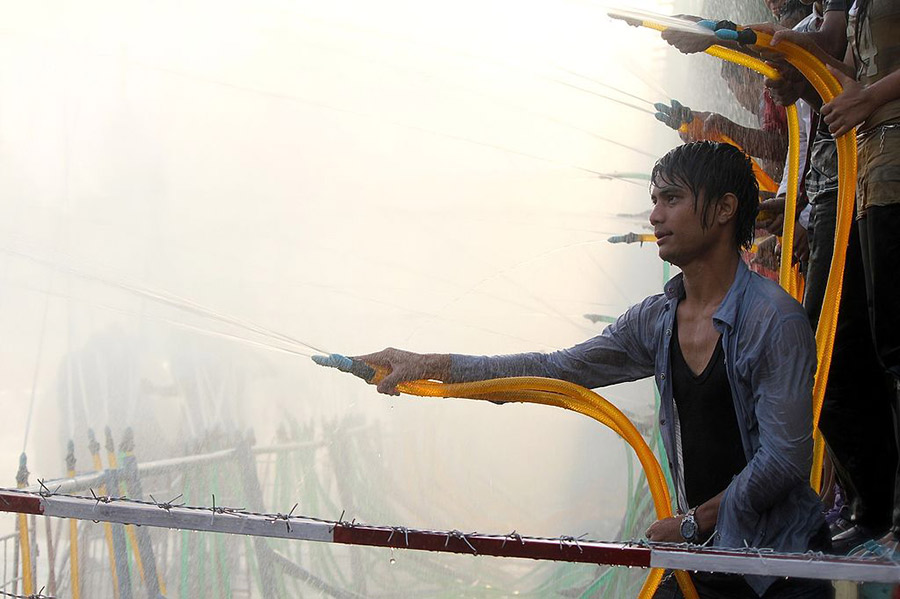 – Myanmar –
Thingyan is the most widely celebrated festival in Myanmar. Traditionally, it was a public holiday that usually lasted about ten days to allow the people plenty of time to travel, celebrate the water festival, and reunite with families in far-away provinces. Just recently the holiday period has been cut short despite opposition from some sectors. As for 2018, the Thingyan Festival is scheduled for April 13 through 16, and culminates in Myanmar New Year's Day on April 17. In Yangon, the water festival centers around Kandawgyi Pet Lann Road, and Kabaraye Road.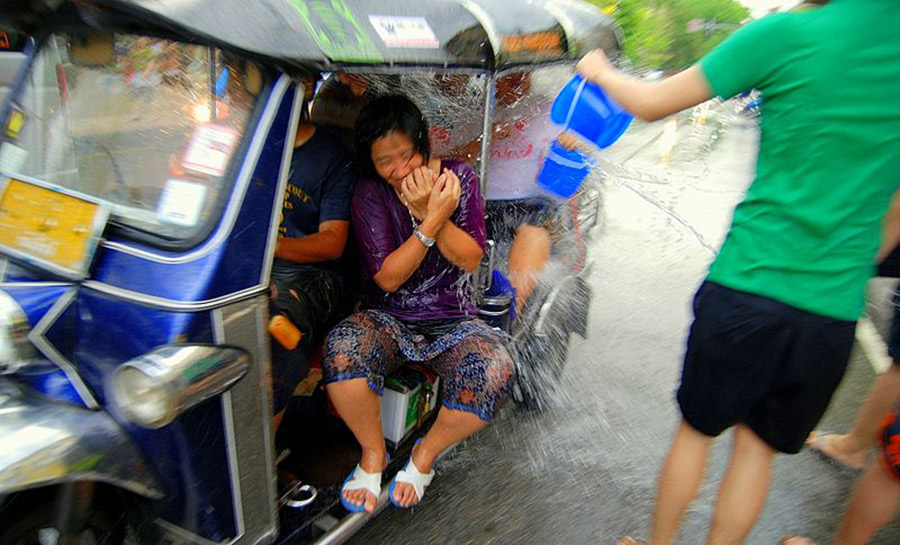 – Thailand –
Thailand's traditional New Year, known as Songkran, falls on April 13 through 15. In Bangkok, the water festival takes place on various locations, such as Khao San Road that's popular among foreign tourists, and Silom Road that's favorite among the general public including the gay community. In fact, a good time is had by all during Songkran, and it's not limited to just the two spots mentioned. Up north, the province of Chiangmai is mega rich in Songkran tradition. Tourists, both local and foreign, traverse thousands of miles to converge in the city during the high season.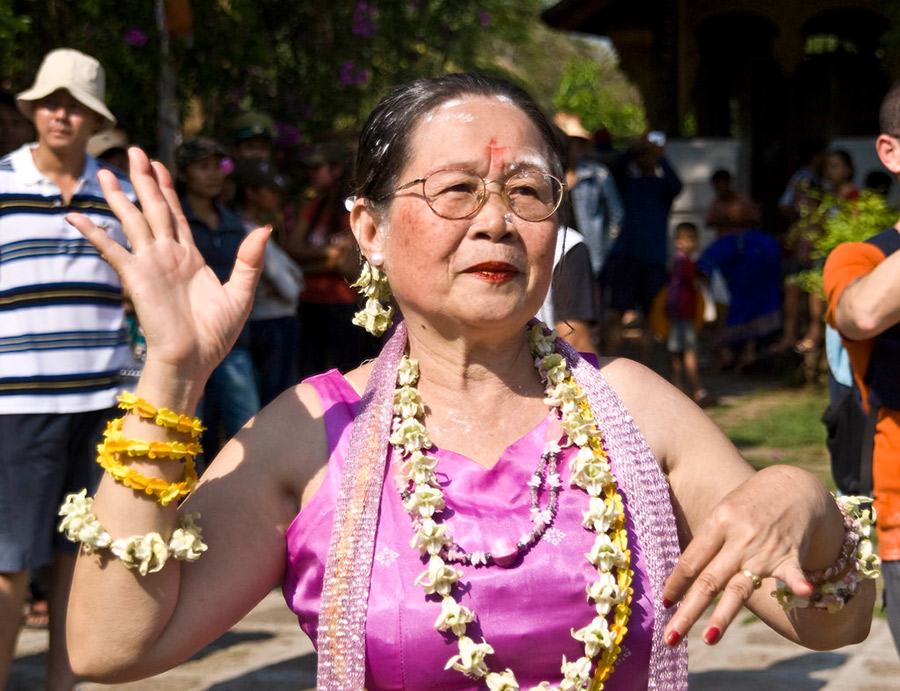 – Laos –
The people of Laos start celebrating Songkran or Pi Mai Lao (literally Lao's New Year) on April 13. Take time to relax since April 14 through 16 is the official public holiday. It's a slice of paradise for those impressed by warm, sweet, and welcoming hospitality unique to the Lao PDR.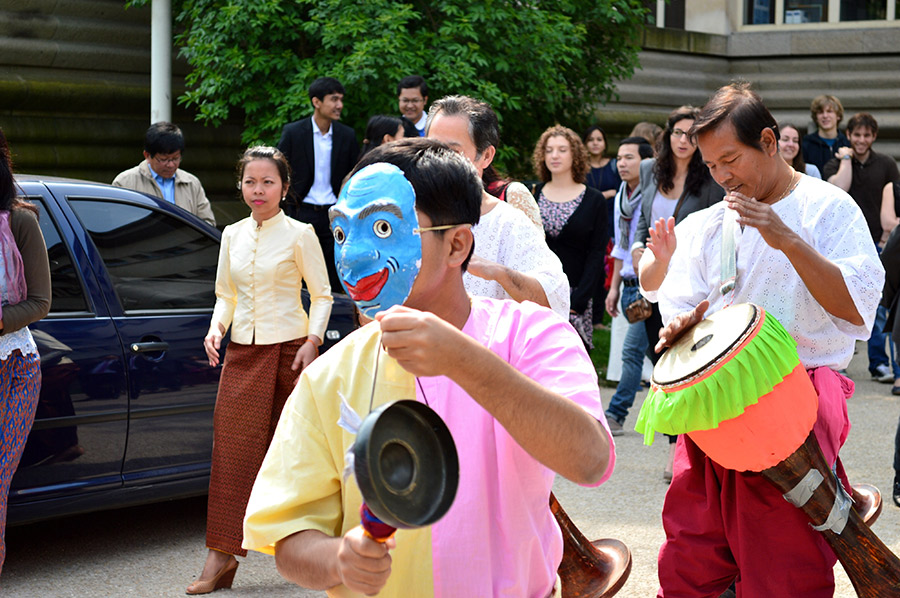 – Cambodia –
For 2018, the Cambodian New Year or Choul Chnam Thmey falls on April 13 through 16. The annual event is celebrated with a multitude of joyful festivities and merit making ceremonies in Buddhism. People often confuse Choul Chnam Thmey with the Cambodian Water Festival, which is an entirely different event. The Water Festival, known as Bon Om Touk, is celebrated with row boat racing in the capital Phnom Penh usually in October or November each year.