Going somewhere this Valentine's Day? For inspiration, here are five heart-shaped lakes and islands around the ASEAN. Imagine waking up on the beach with crystal clear water, soaking up golden sun on the rice field, or escaping to the forest of luxuriant foliage found only in the tropics. Check out these places.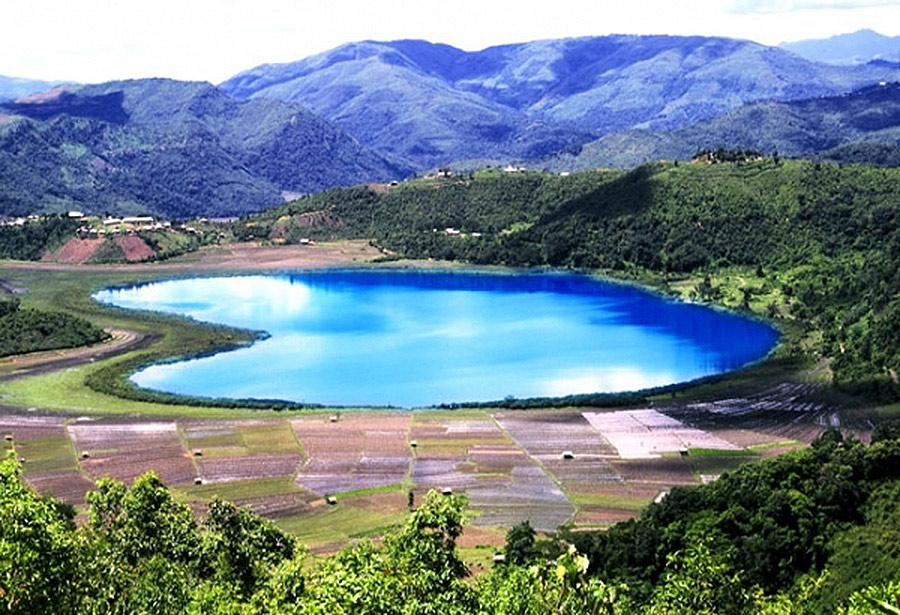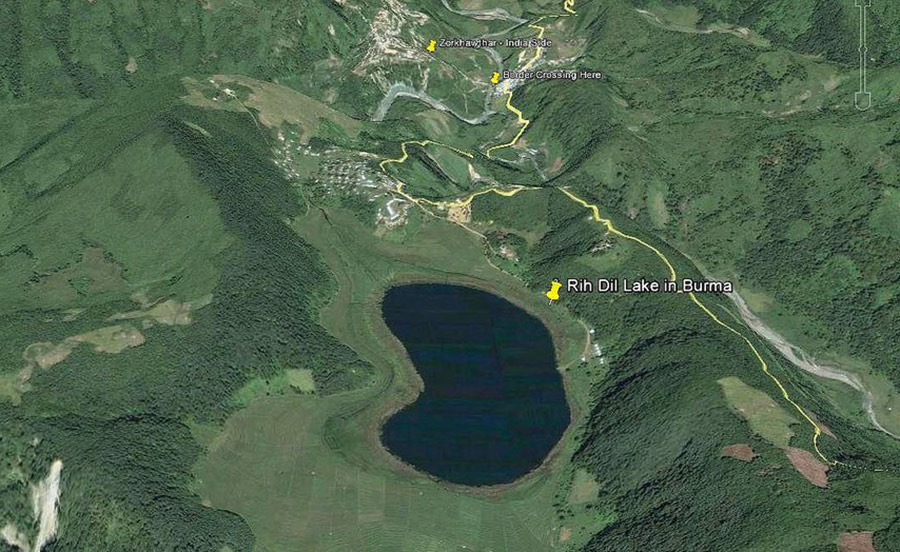 – Rih Lake / Myanmar –
Dubbed a hidden paradise, Rih Lake is off the beaten track. It's located in Chin State bordering India and more than 480 km from Mandalay, the second largest city at the center of mainland Myanmar. The isolated, heart-shaped lake is surrounded by paddy fields and forested areas. The area is home to the Mizo people, who inhabit both sides of the Myanmar-India border. The lake, which is accessible from Rihkhawdar, a nearby tourist destination, is considered a pilgrimage site for Mizo people and the passage to their eternal home after death. Because it's not easy to get to from within Myanmar, most visitors come here from the Indian side.
---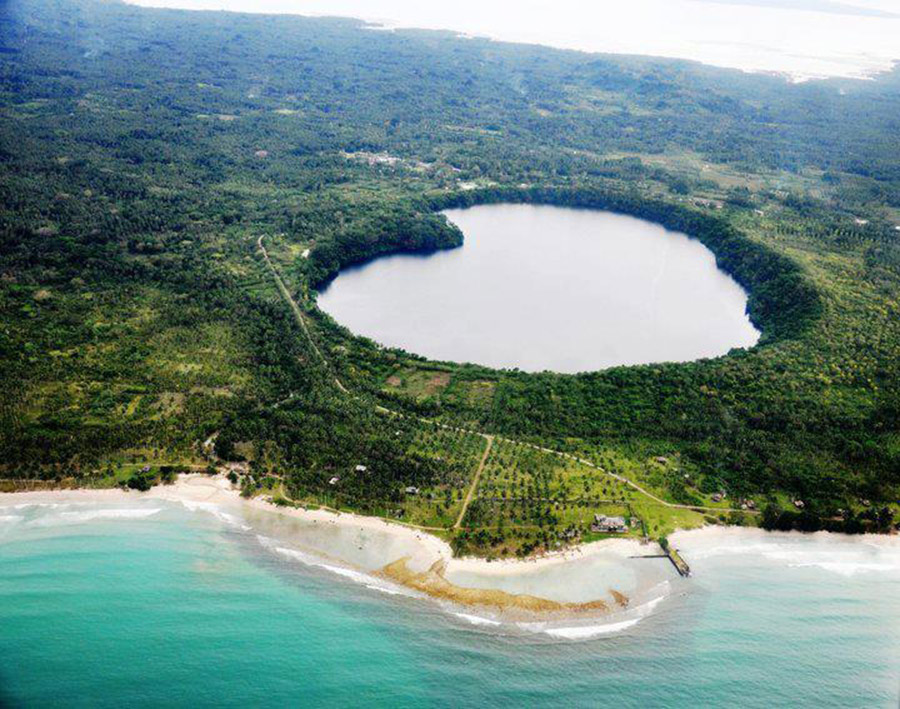 – Siit Lake / The Philippines –
Siit Lake is in Sulu, a province in the southern part of the Philippines. The heart-shaped body of water is 800 meters wide and 1.6 kilometers from one end to the other. The Sulu archipelago is part of the Autonomous Region of Muslim Mindana0 (ARMM). The provincial capital, Jolo, is located on the island of the same name. The Sulu archipelago is accessible from Mindanao Island. Due to its remoteness, the lake is not easy to get to.
---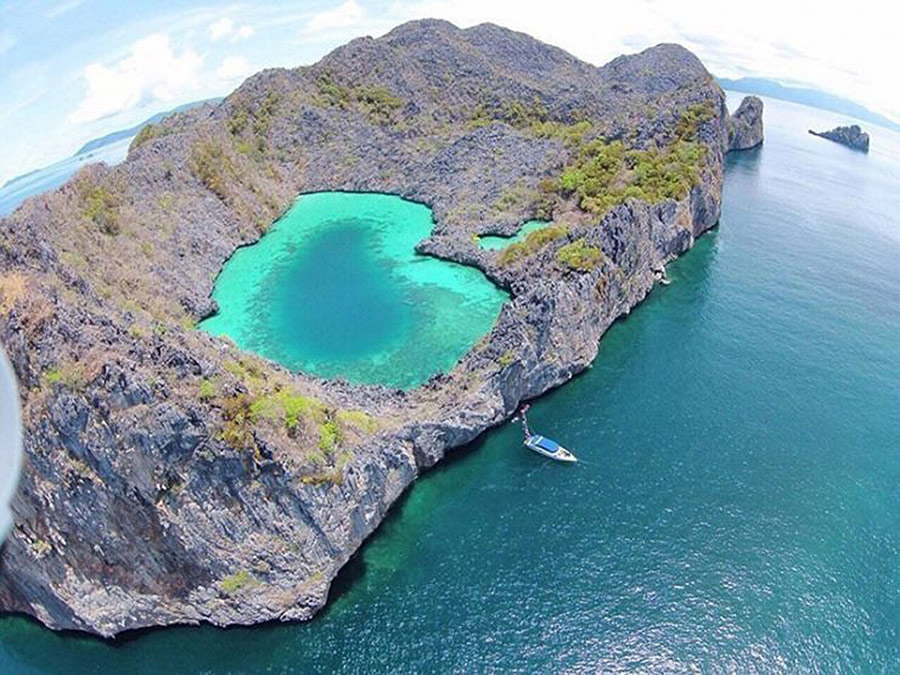 – Cocks Comb Island / Myanmar –
Located in the Andaman Sea, Cocks Comb is a small limestone atoll with a stunning heart-shaped lagoon in it. On a clam day, you can swim through a natural tunnel into the beautiful lagoon, also known as the Emerald Heart. The seawater is perfect for snorkeling and coral reef diving. Cocks Comb Island is accessible from Myanmar's southernmost city of Kawthaung and Thailand's Ranong Province. Many tour operators offer guided service from Ranong.
---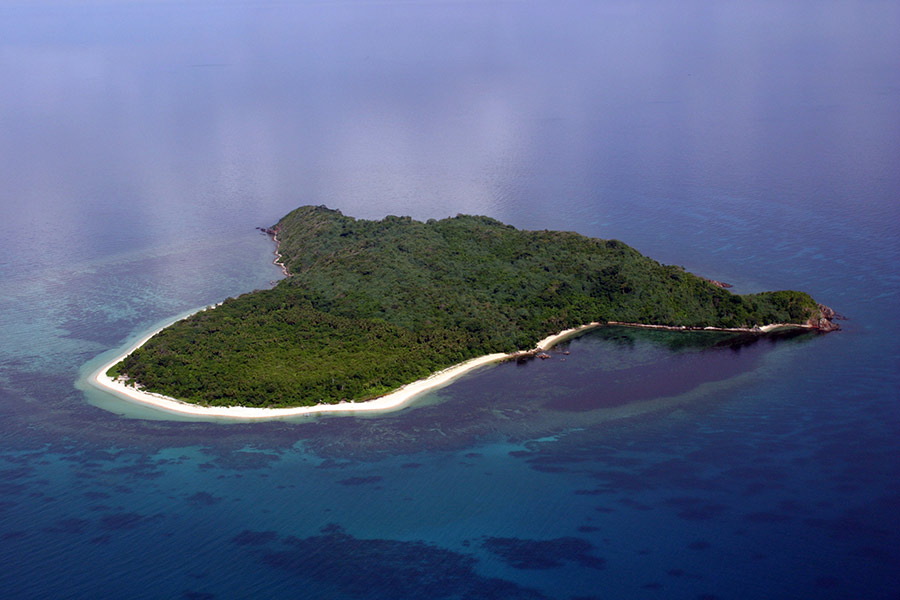 – Dao Island / The Philippines –
Dao is a beautiful private island located in Busuanga Bay, Palawan Province. The 47.9-hectare (about half a square kilometer) island boasts crystal clear waters and pristine tropical forest. The crescent shoreline of the paradise island can be seen from the east side.
---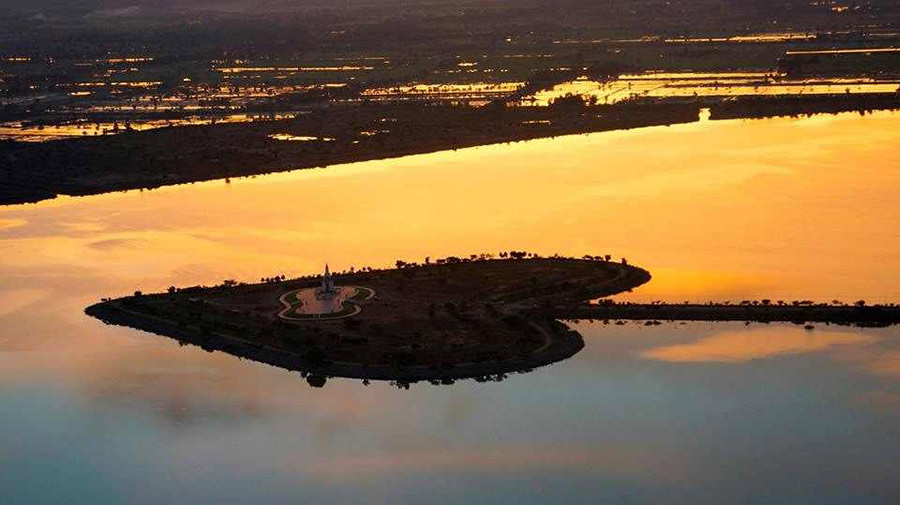 – Thung Thalay Luang / Thailand –
Thung Thalay Luang is an artificial lake designed to store rainwater in the Yom River Basin. Located in the north central province of Sukhothai, the large body of water features a small heart-shaped island with a beautiful Mandapa on it. The pillared pavilion for public rituals contains soil from villages across the province as the symbolism of love and social harmony. Accessible via a well-marked entry road, the island is a sight to behold from the air.
You may also like…