Earth's average surface temperature is rising. Climate change results in new weather patterns, while pollution in the city has far exceeded the acceptable level in many places. Not to mention polar ice caps that are melting rapidly and marine animals dying from entanglement in plastic on which we have become overly dependent. In so many ways, humans are negatively impacting the environment. The problem is coming back to haunt us. It begs the question; Are we destroying Earth, or not?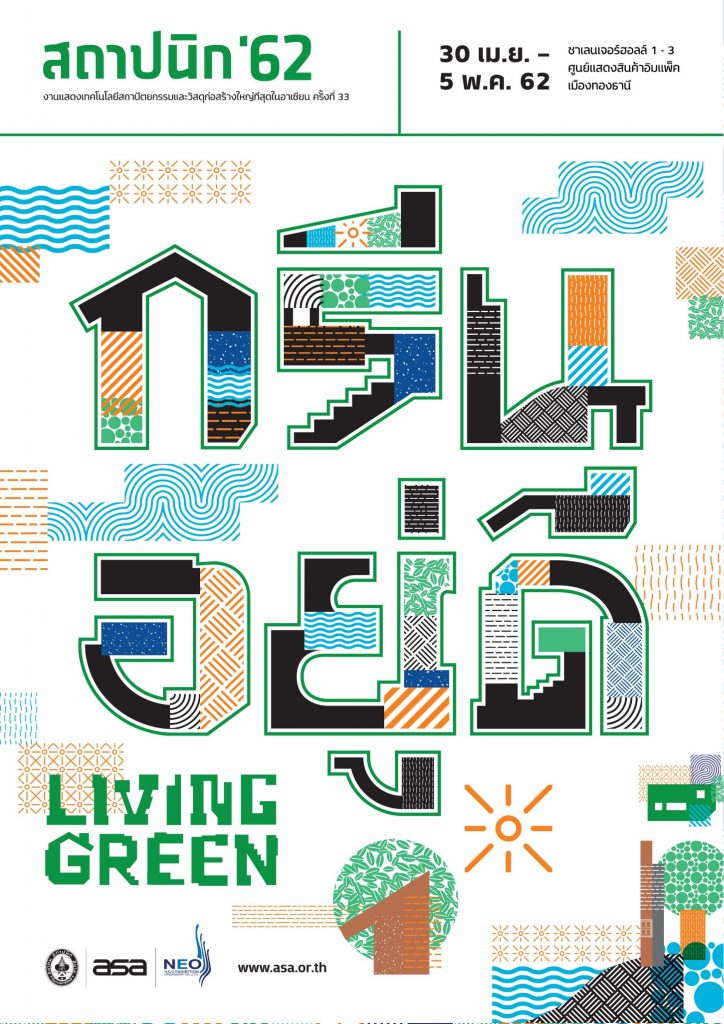 Organized by the Association of Siamese Architects under Royal Patronage (ASA), the 2019 edition of the architecture exhibition is about raising environmental awareness. Its main theme 'Living Green' is designed to inspire people to be more mindful of the natural environment and sustainable living choices. The event is rich in exhibits, ranging from the idea of smart cities to zero waste living to innovative green products.

Green exhibition structures provide a focus of attention. They are built of eco-friendly materials such as paper tubs and vetiver fiberboards. The exhibition pavilion showcases the best pieces of advice about a recycling process that begins and ends with paper. In a nutshell, it's not about something being used once and then disposed of. Rather, it's about reuse and recycles. Paper tubing that comes from plants can be used many times over and then converted into reusable materials again and again.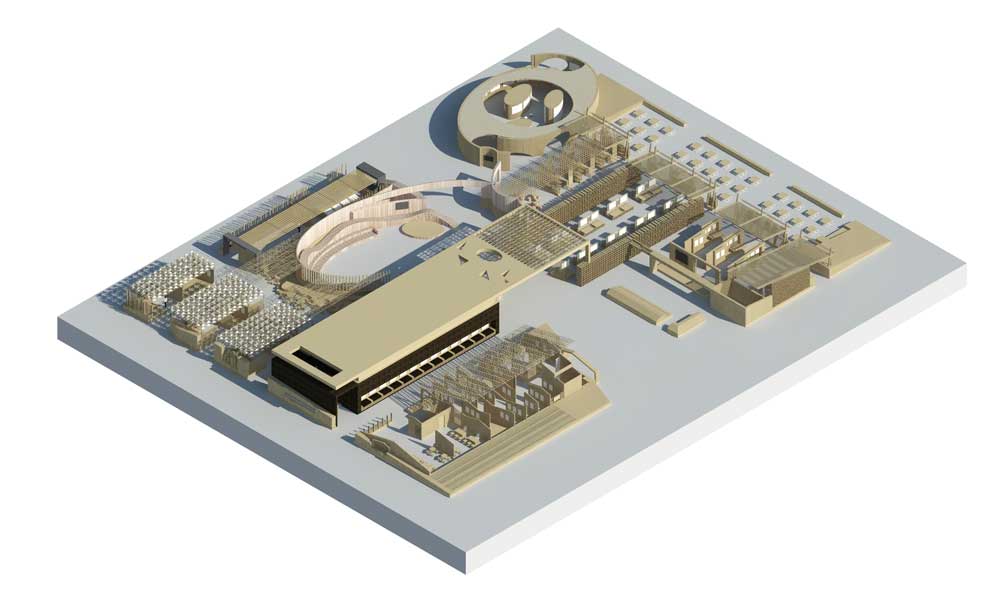 ZERO WASTE: Living without making trash
Is living without producing trash doable? Answers can be found at the Zero Waste exhibition zone. The show is organized in cooperation with the Thai Health Promotion Center. It encourages individuals to be conscious of trash they make and find ways of reducing it each day. The presentation is divided into four zones. "Check and Shock" reminds people to take stock of what they do in the day and assess the amounts of trash they make. "Waste Land" presents an updated look into the mounting waste problem. "Waste Wow" showcases innovative ways to cut down discard matter, while "Waste World" is about finding ways to reduce trash that has overwhelmed our environment.

SMART CITIES: Energy saving isn't just a dream.
The Smart Cities Zone presents the feasibility of an urban area that incorporates many kinds of technologies to improve the quality of life and reduce energy use. They include programs such as Smart Mobility, Smart Energy, Smart Infrastructure, and Smart Governance that relies on the Internet of Things (IoT), Big Data/Open Data, and Plan Tech in resource management.


GREEN BUILDING SHOWCASES: Save Earth, conserve energy.
No longer is green building an imagined scenario in a case study. It's happening for real, and the number is increasing. Green building is about creating energy-saving structures capable of reducing negative impacts on the environment. There are several of them in Thailand including some high-rise buildings that have become familiar sights, as well as a few lesser known places that have won recognition for being environmentally responsible. This show presents an updated look into green buildings from 21 countries across Asia, absolute go-to exhibits for visual inspiration.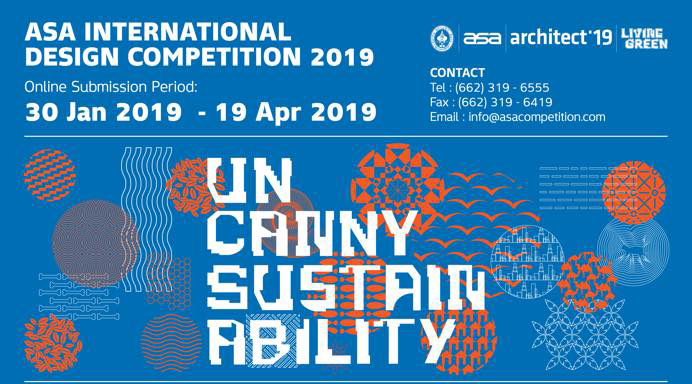 ASA INTERNATIONAL DESIGN COMPETITION: Uncanny sustainability
The ASA International Design Competition 2019 is dedicated to exciting new ideas in environmental sustainability. The principle by which design will be judged is the quality of being radical, unexpected and capable of bringing about change, hence the term Uncanny Sustainability. Enter for a chance to win 4,000 USD plus a research trip to Japan for first prize, plus smaller amounts for second and third prizes, and three honorary mentions. Here's the link for more information. www.asacompetition.com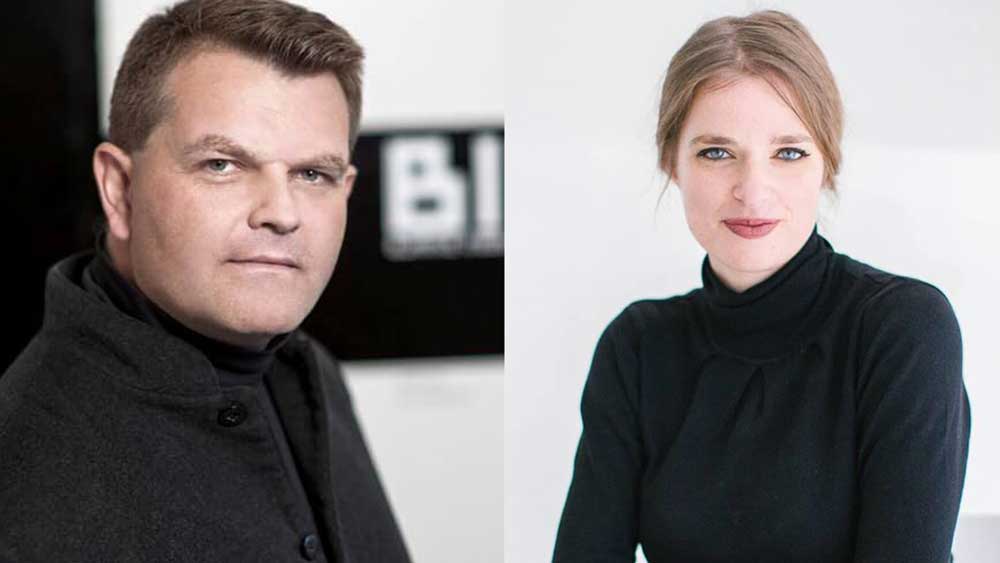 ASA FORUM 2019: World famous architects talk
Are you searching for design inspiration? Some of the architects who have great influence in green building will participate in this year's ASA Forum. They include big names in the world of environmental sustainability, such as Kai Uwe Bergmann of the Bjarke Ingels Group (BIG), who is the driving force behind several big projects and teaches Urban Resiliency at the University of Pennsylvania. He is joined by influential architects from Atelier Ten, New York, that's expert in a high-rise building; as well as like-minded professionals from Foster and Partners; and Sanne van de Burgh of MVRDV, one of 25 high-profile architects to keep an eye out for this year. Homegrown personality will be there, too, including architects from Stu/d/o, and the design group Eco Architect. Together, they will make the Architect '19 a very interesting event.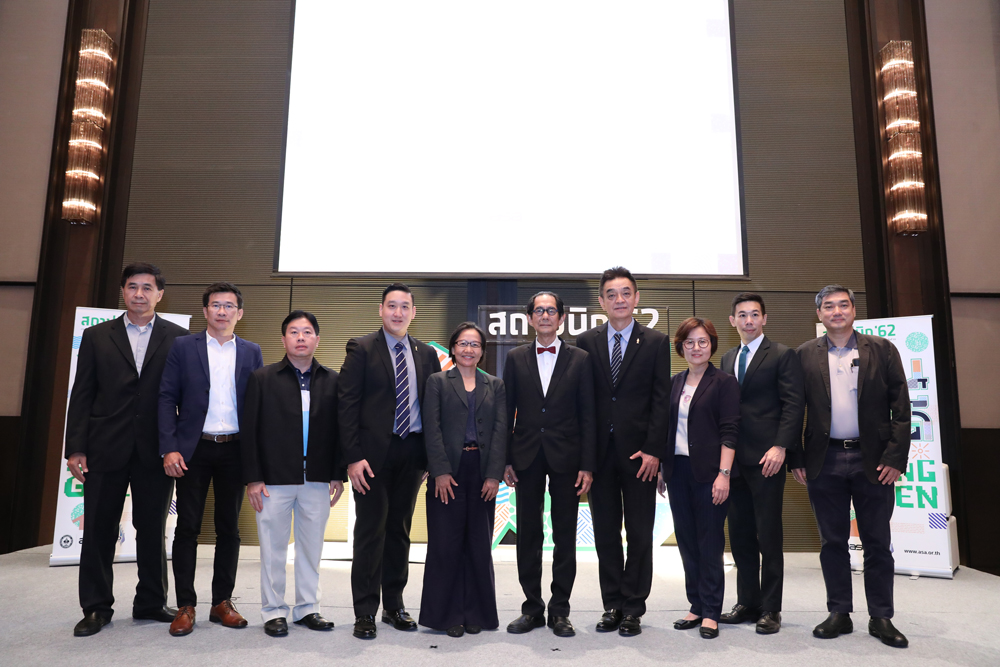 FEEL-GOOD SHOPPING
Here to make your life easier. More than 850 companies worldwide, will be selling goods, staging shows and providing information at the Architect '19. Among them, the SCG Cement-Building Materials Co., Ltd. will feature advances in the Internet of Things (IoT) for home automation. Its exhibit, titled "Smart Living Solution," focuses on the opportunity to benefit from new ways of living.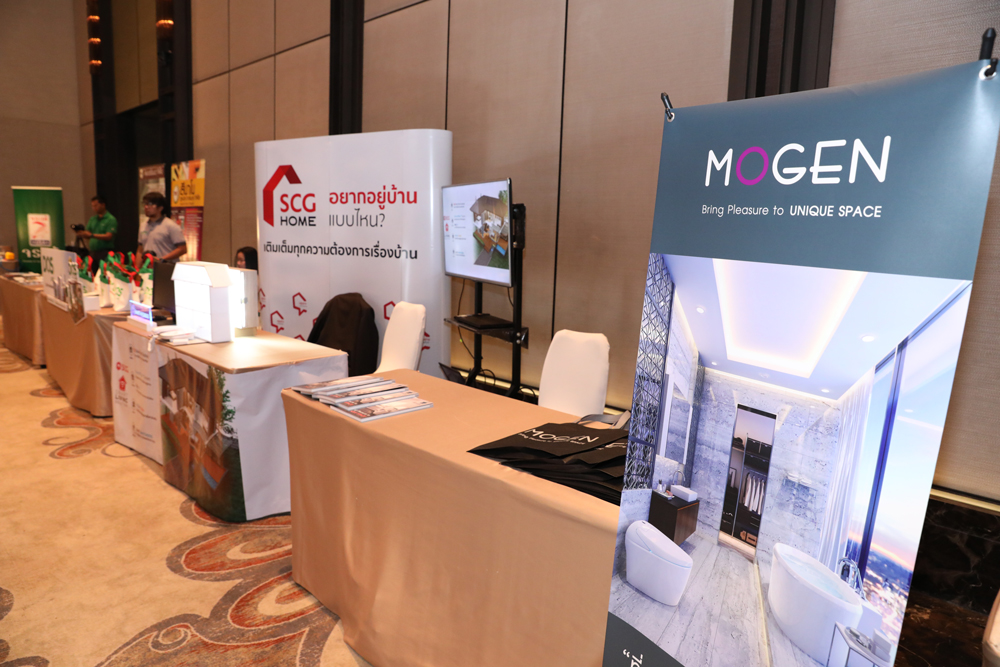 Jorakay Corporation Co., Ltd. will introduce GColor by Graphenstone, natural paint that will add unique colors to the home inside and out while being environmentally sustainable. The new product line is Cradle to Cradle Certified, which means it's gone through the five steps in an on-going improvement process for quality assurance and ensure that it doesn't contribute to global warming.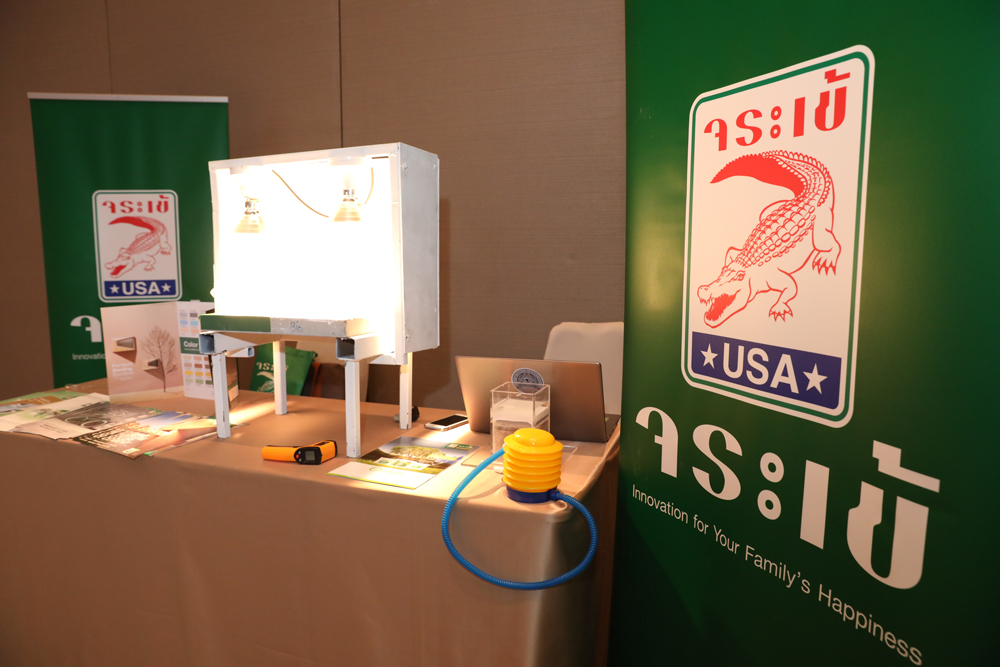 Thammasorn Co., Ltd. will exhibit water tanks with pumps and creative space saving ideas that are designed to be practical and eco-friendly.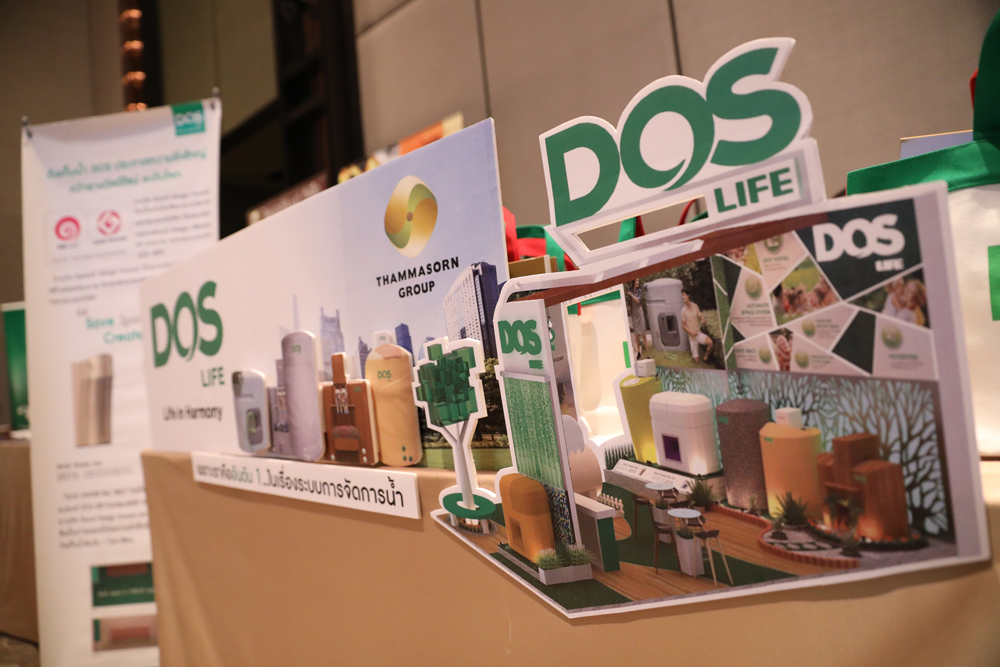 TPI Polene Public Co., Ltd. will display paint made with nanotechnology. Its product has won the Official Label Number 5 for energy saving and not being environmentally harmful.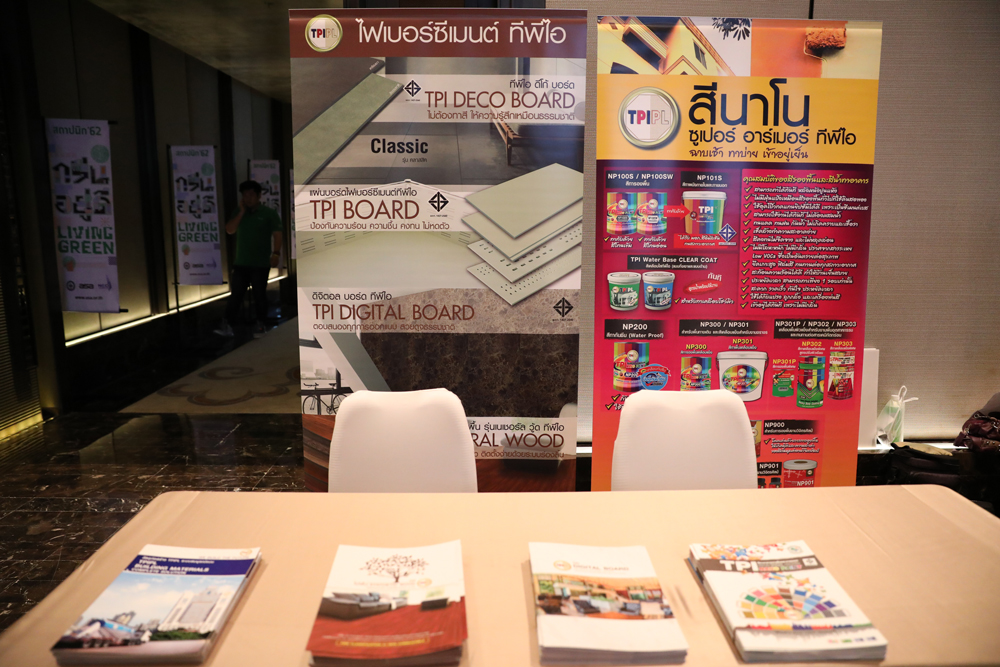 Mogen (Thailand) Co., Ltd. will showcase new sanitary ware and bathroom furniture that combines natural elements with modern design.
Häfele (Thailand) Limited will display digital door locks, intelligent lighting systems, and window blinds that provide variable amounts of light to keep the interior cool.
The AICA Company of Japan will exhibit a new line of translucent sheeting and beach pool ideas for the home interior, while AGC presents Halio smart-tinting glass capable of blocking heat, reducing glare and saving energy. The intensity of light shining through can be controlled via the smartphone.
The most important thing is to enhance public awareness regarding global warming and to save the natural environment from further destruction. All things considered, the Architect '19 on the theme of "Living Green" will take place at from April 30 – May 5, 2019 at Challenger Hall 1-3, IMPACT Muang Thong Thani.
Register to attend the show at https://eventinsight.co/el/to/8kIdQ6 or download 'ASA Application' for free on Google Play (Android) or the App Store (iOS) for a chance to win prizes worth more than 500,000 Baht. For more information, please visit www.asa.or.th/architectexpo.
Facebook: ASA CREW