This place is really cool. From the outside, it looks like 3 boxes, one atop the other. Inside it has everything this lovebird pair of chefs could want.
/// Thailand ///
Story: Wuthikorn Suthiapa /// Photography: Soopakorn Srisakul, Nantiya Bussabong and Spaceshift Studio /// Design: Sook Architects Co.,Ltd.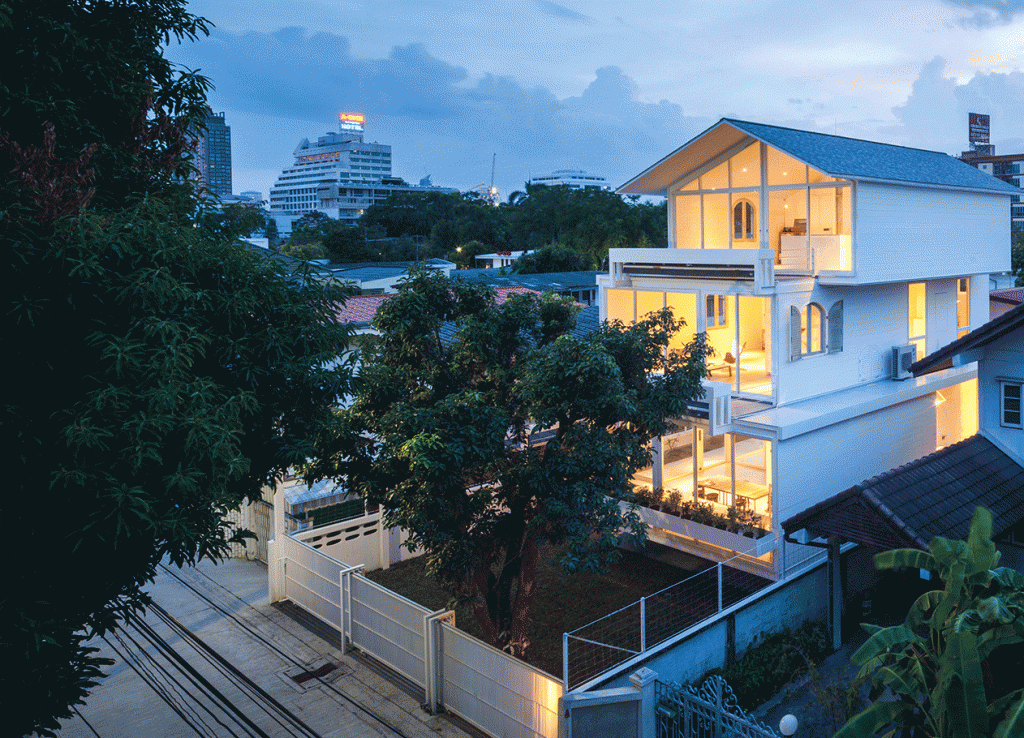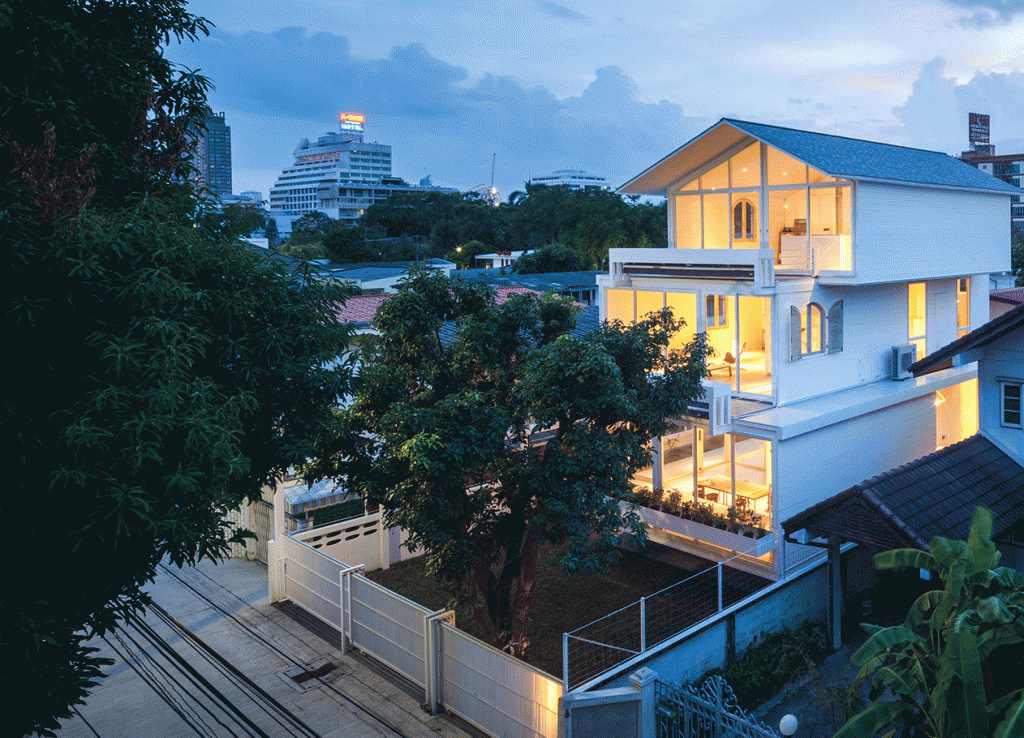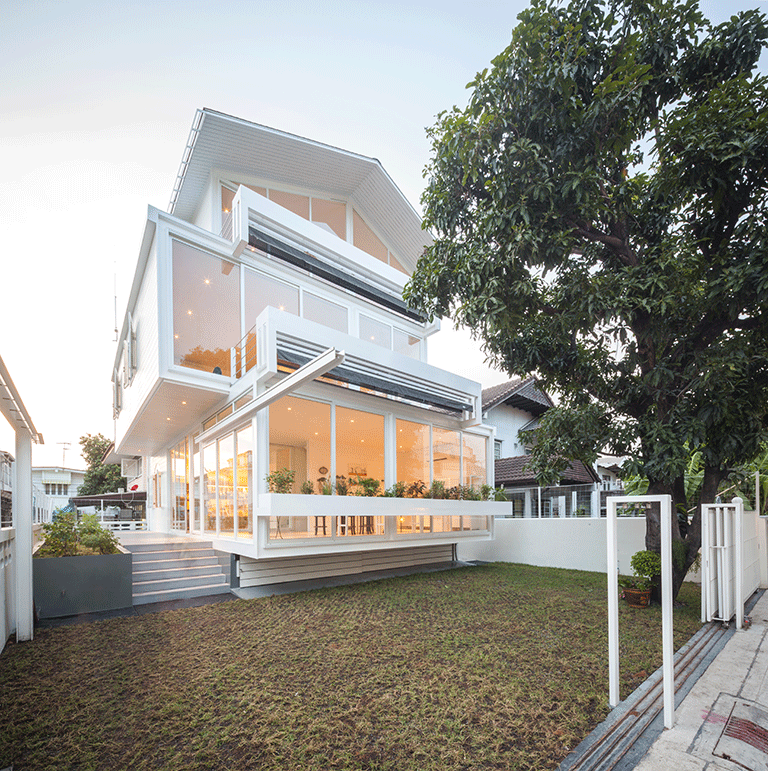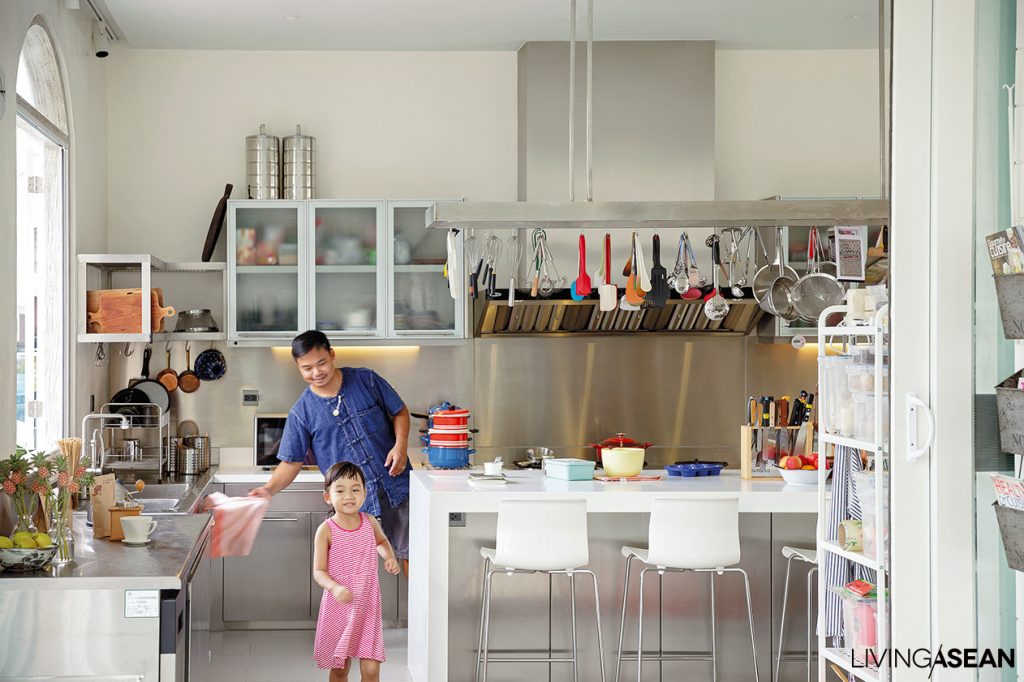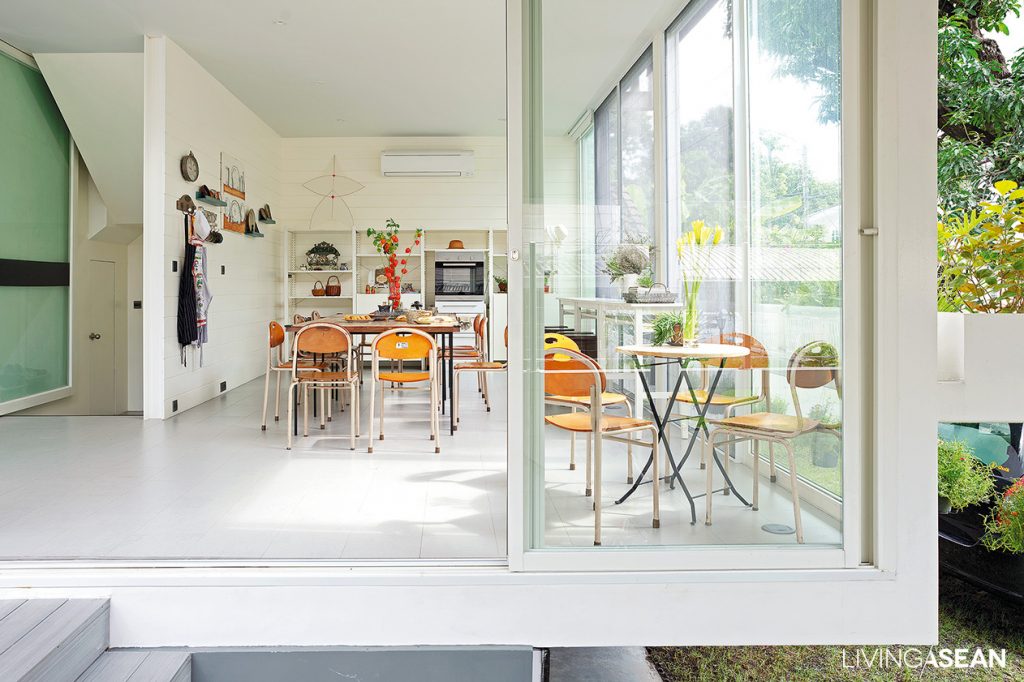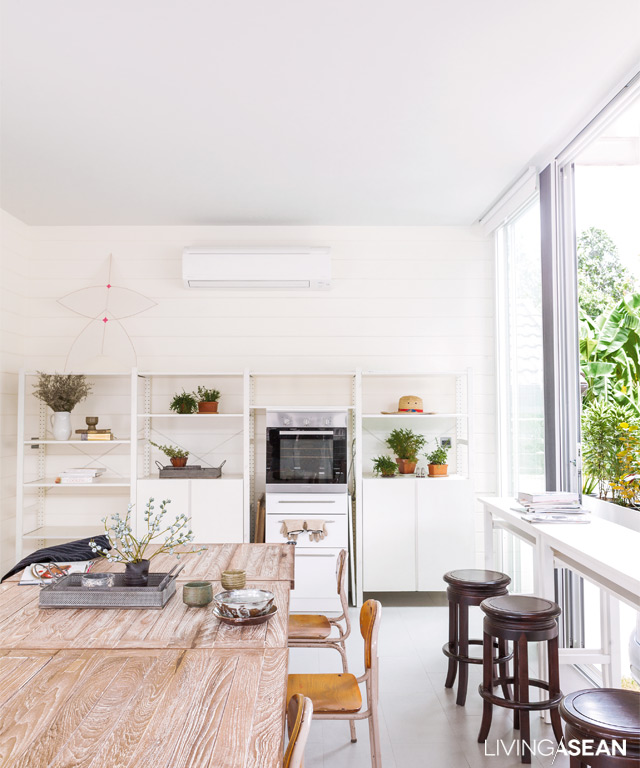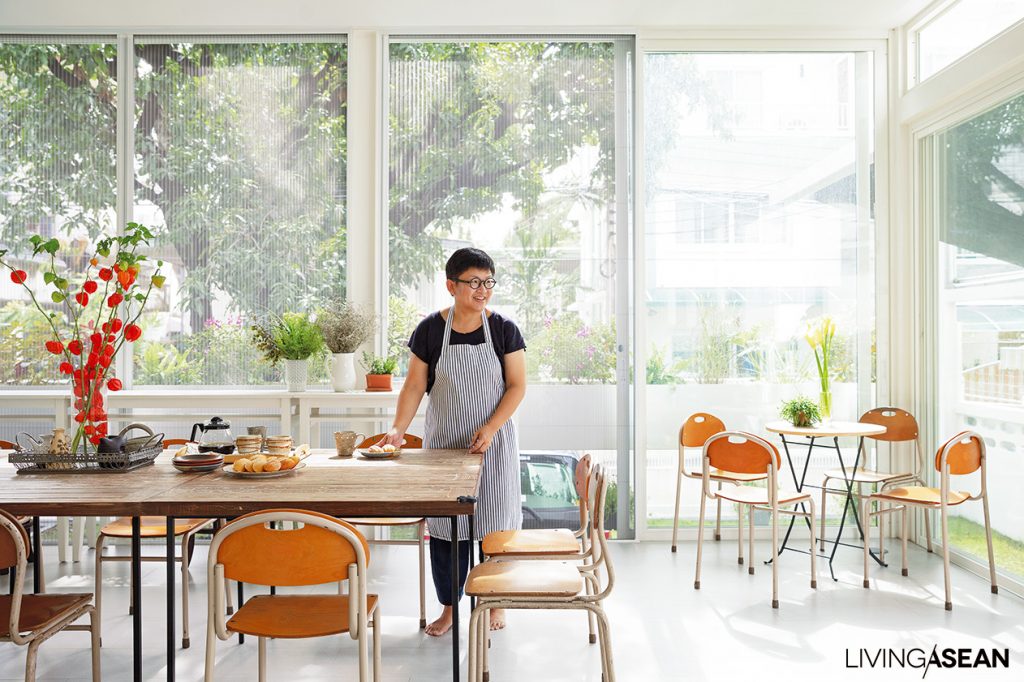 On first stepping into the house you don't see the expected living room, complete with sofa and TV console, but rather a dining table long enough to sit 8-10 people. Owners Oh (Nanthaphon Lilainukul) and Art (Thirayuth Khongdee) have a Facebook page called "The Dish Whisperer" for cooking aficionados. They told us that when their daughter was born continued life in their condo didn't lend itself to cooking, so they looked around for a new residence.
"I've lived around here since I was three. My mother lives just three doors down, which is why we came back to this area. Outside the village there's that confused urban hustle and bustle, but here it's quiet and peaceful."
Art notes that the 3-storey design uses vertical space to advantage on this compact lot. To guard against flooding, the house is one meter higher than the foundation. In the cellar such things are stored as jars of organic vegetables preserved by Oh herself. The first floor is made up of a studio featuring that long table which – besides dining – is used for receiving guests and holding cooking workshops: Oh is a certified chef with a specialty in French pastries, while Art is a master of Thai food. Between kitchen and the studio is a stairway to the second floor and a storage room for Oh's ceramic dishware.
"Actually I graduated in engineering, but cooking was always my thing. Each time I went to Japan I got more hooked on its food culture, and eventually decided to go my own way and do what I loved, which is cooking and collecting beautiful dishware. I've found some really beautiful ceramic stuff in second-hand stores, but some I buy from abroad."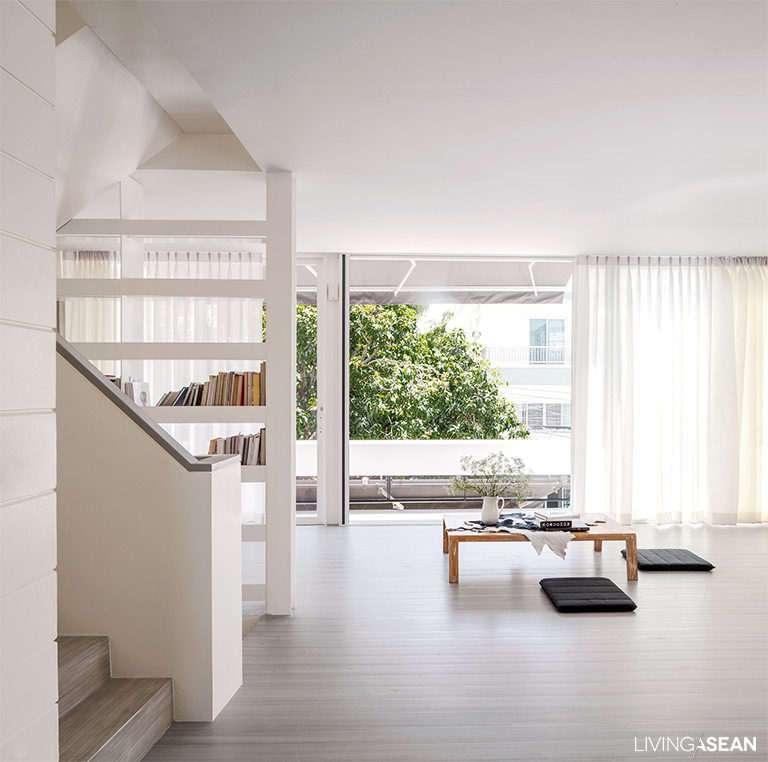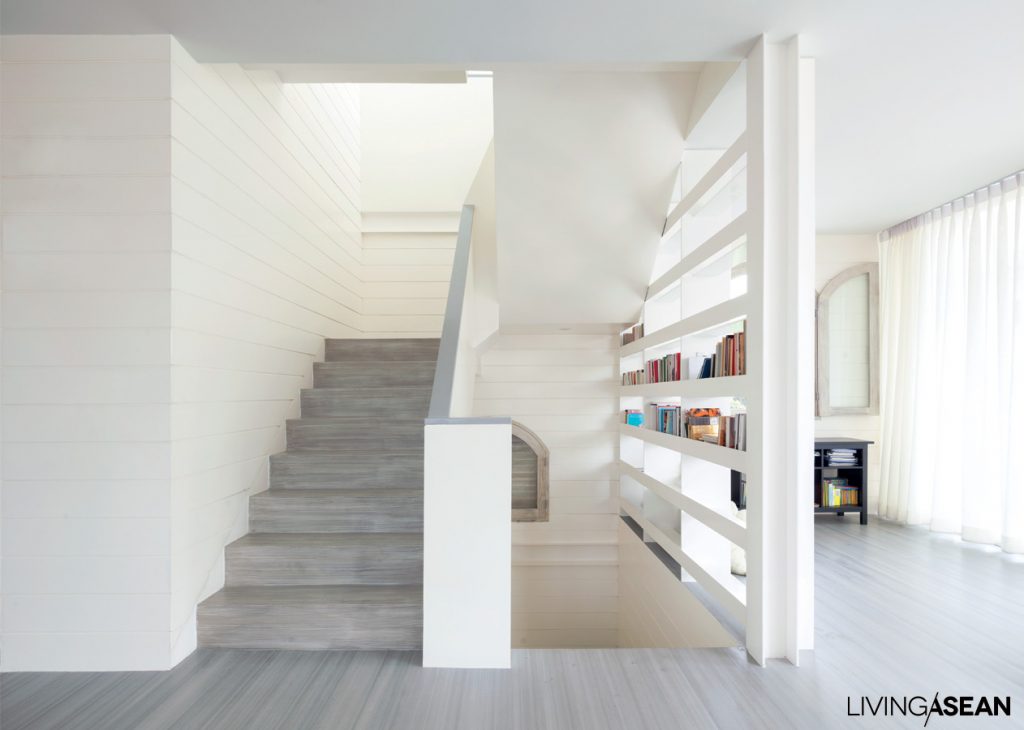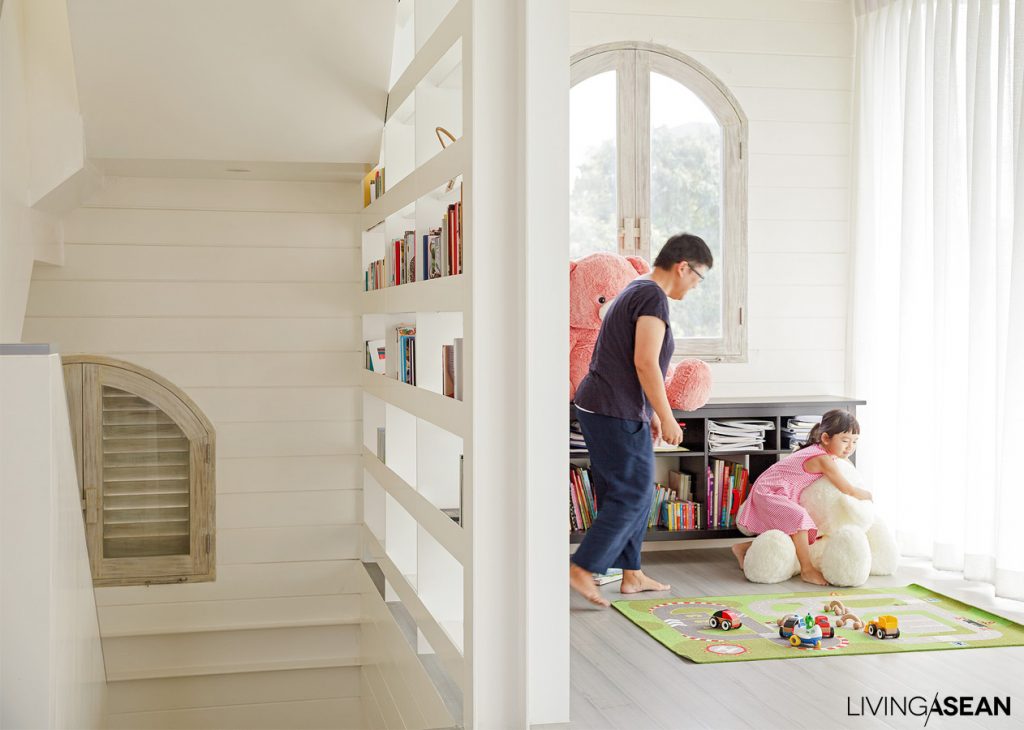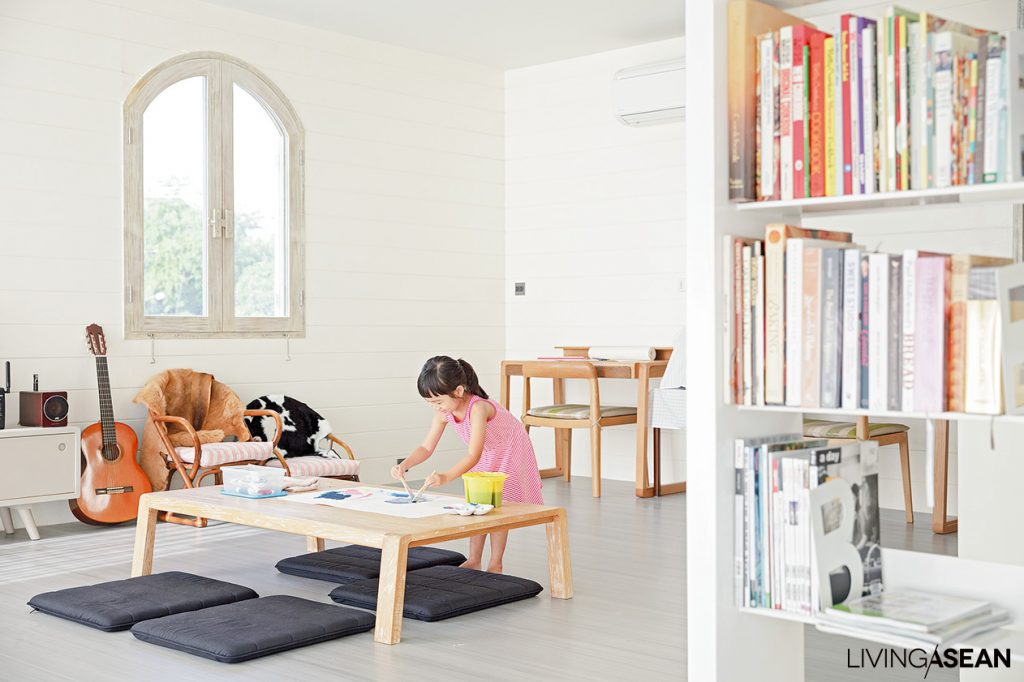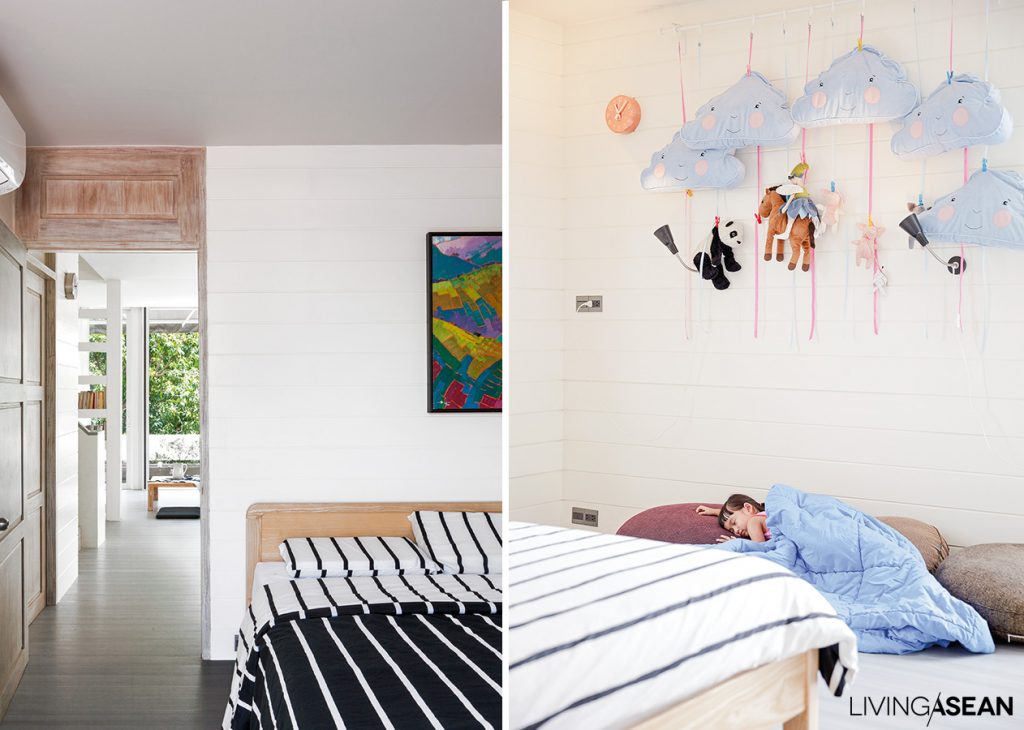 The second floor has a multi-purpose family room, and cool air blows through all the time, making it comfortable for relaxation and sleeping. The roughly finished wood of door and window frames gives a charming rural look, warm and intimate. Windows swing out to reach towards Oh's mother's house, making us imagine a cottage, giving a gentle look to what might be a minimalist façade.
Behind the multi-purpose area is a bedroom. Their daughter still sleeps with her parents, but they're ready for the future: on the third floor is their daughter's neat and orderly future bedroom and balcony.
This house is more than a family residence: Oh's cooking workshops are held here, too. Her focus here is less on preparation of dishes than on understanding raw ingredients and their use. Her food creations are straightforward and easy to follow, and inspire visitors to try them at home.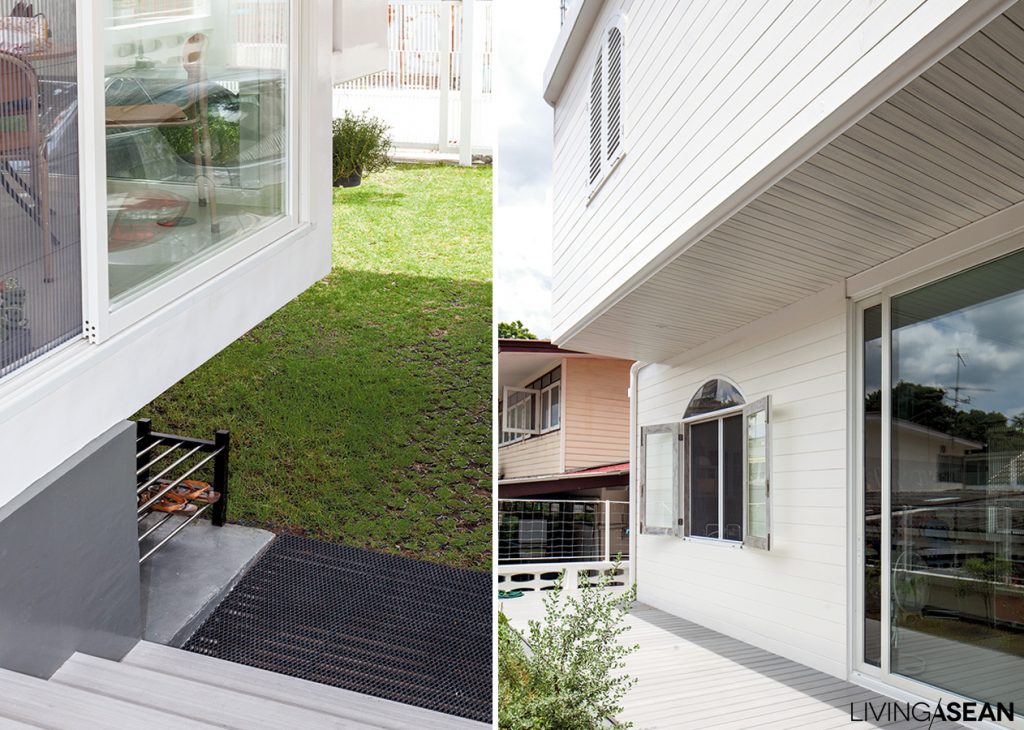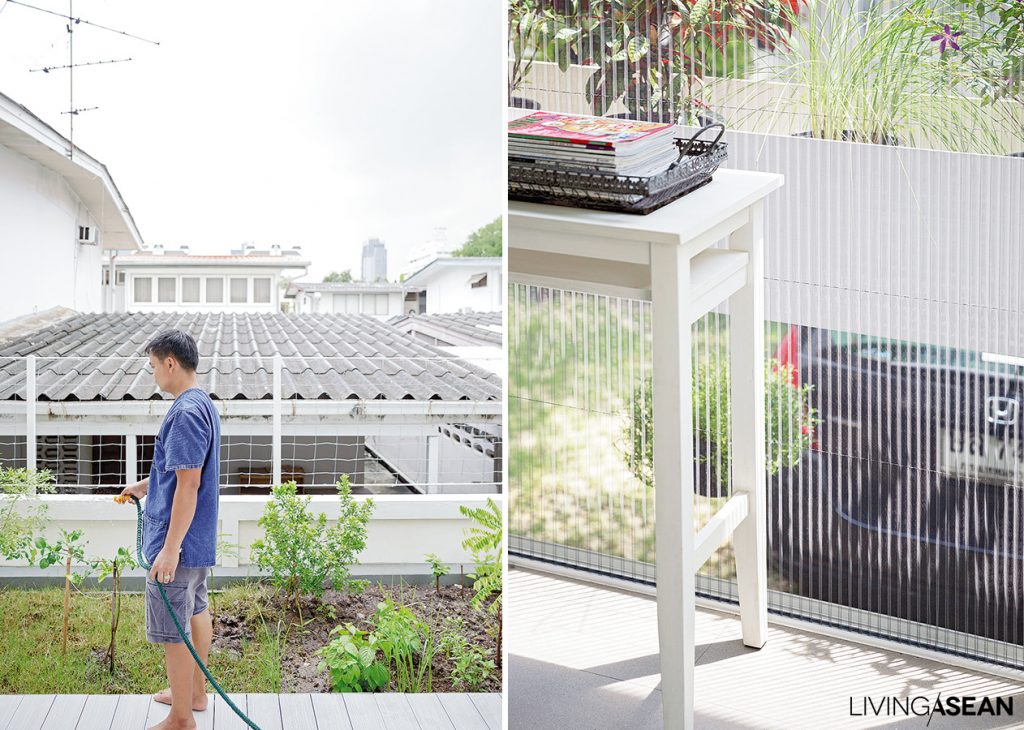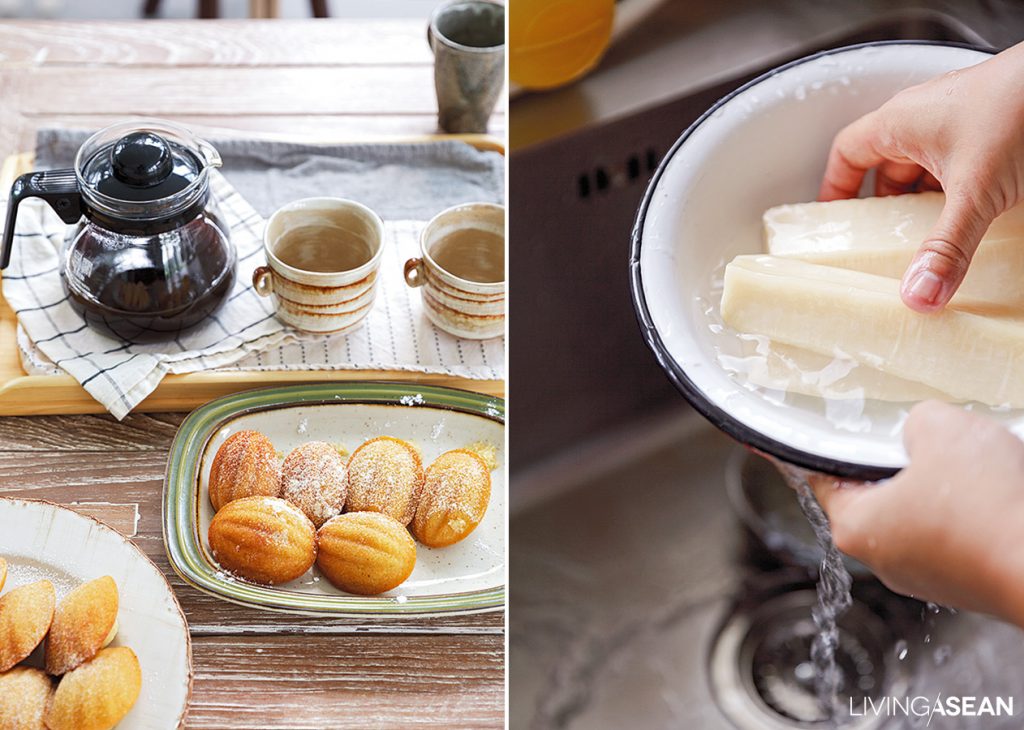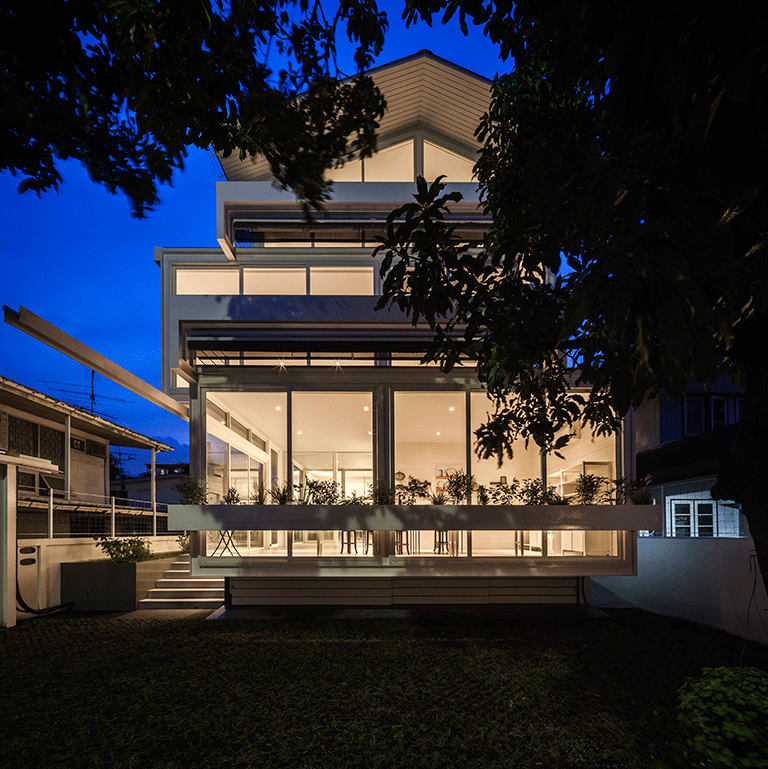 Link : https://www.facebook.com/SOOK-Architects-182111258504167/