The owner of this peculiar metal house is Wan – Vazzan Tirangkura. He told us the story of the Tinman House with a large smile. "It's called 'Tinman' because I was impressed with Tin Woodman, the fictional character who was looking for his heart from The Wonderful Wizard of Oz."
/// Thailand ///
Story: Sara' /// Photos: Damrong /// Style: Praphaiwadee ///  Illustration: Khanathip /// Owners: Vazzan and Dr. Kanjana Tirangkura /// Designer/ Decorator: Junsekino Architect and Design /// Co-designer: Vazzan Tirangkura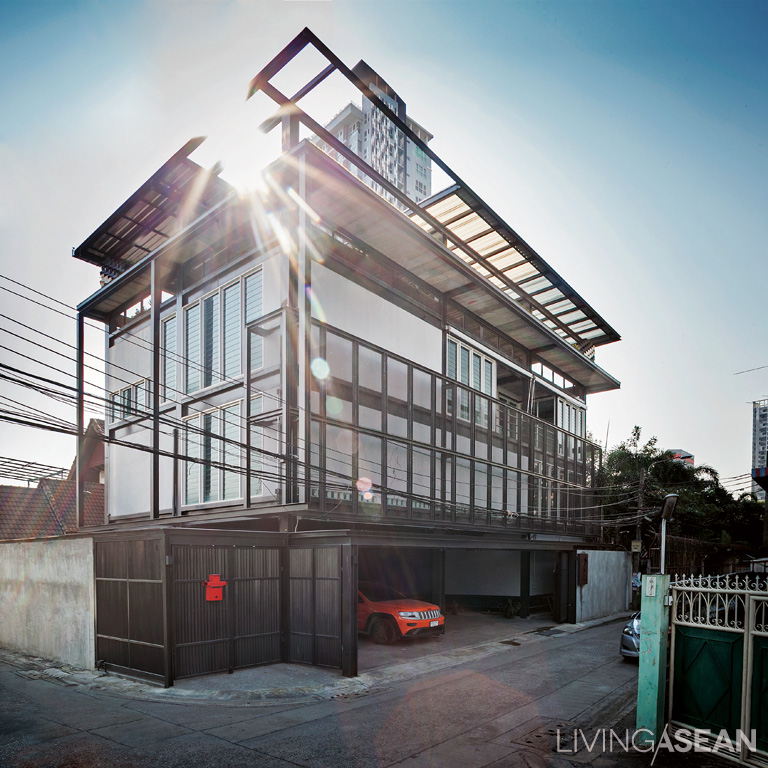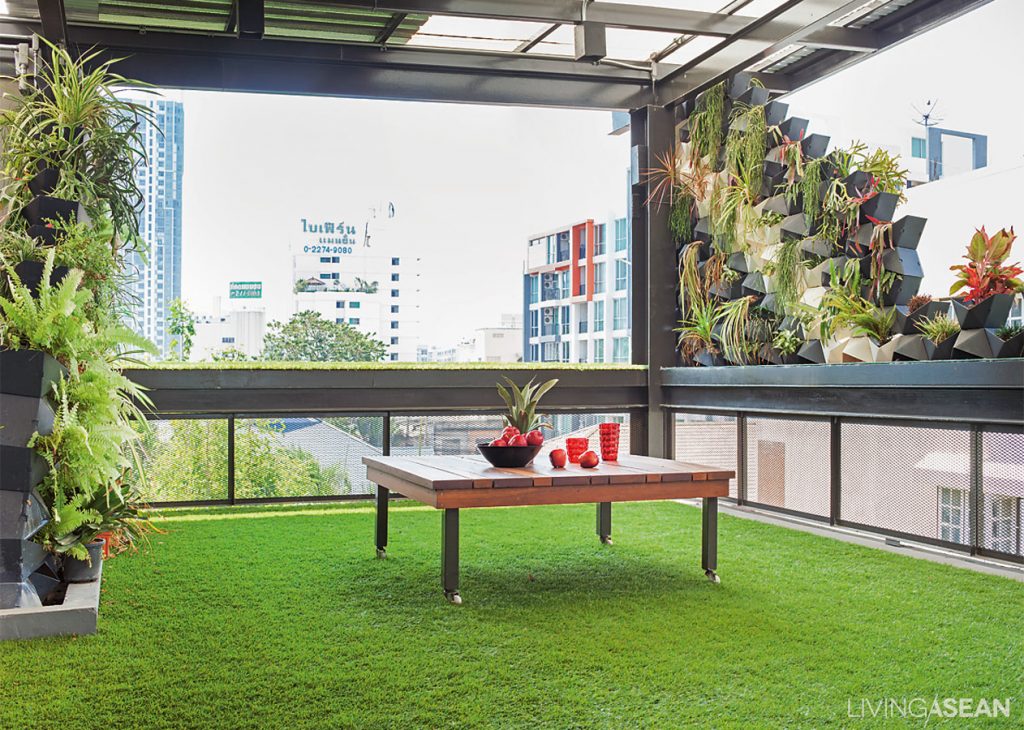 Wan was looking for the right location for years, but he finally found this land unexpectedly. "One afternoon while I was driving, I was lost on this side street and found a house for sale here. The land was 53 square-wa. I thought about it for a night and came back to settle the deal on the next day."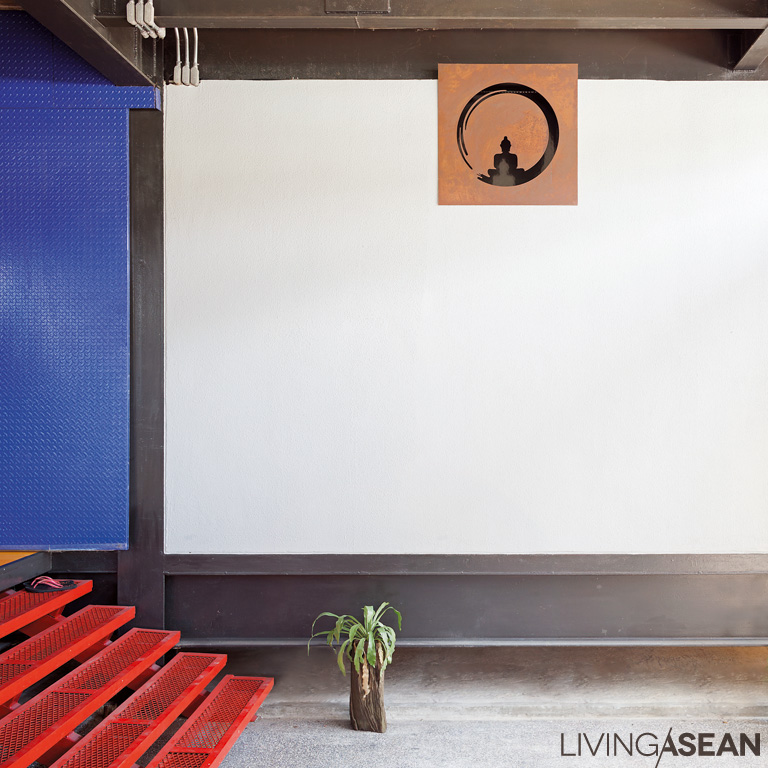 Wan chose to work closely with Jun Sekino, his favorite architect who has continued to translate his ideas into reality. "Wan built this house for 'a little family with two kids" when he was single. It sounded ridiculously dreamy to me. But once finished, Tinman reflected both the raw house and the owner's character." Jun Sekino commented.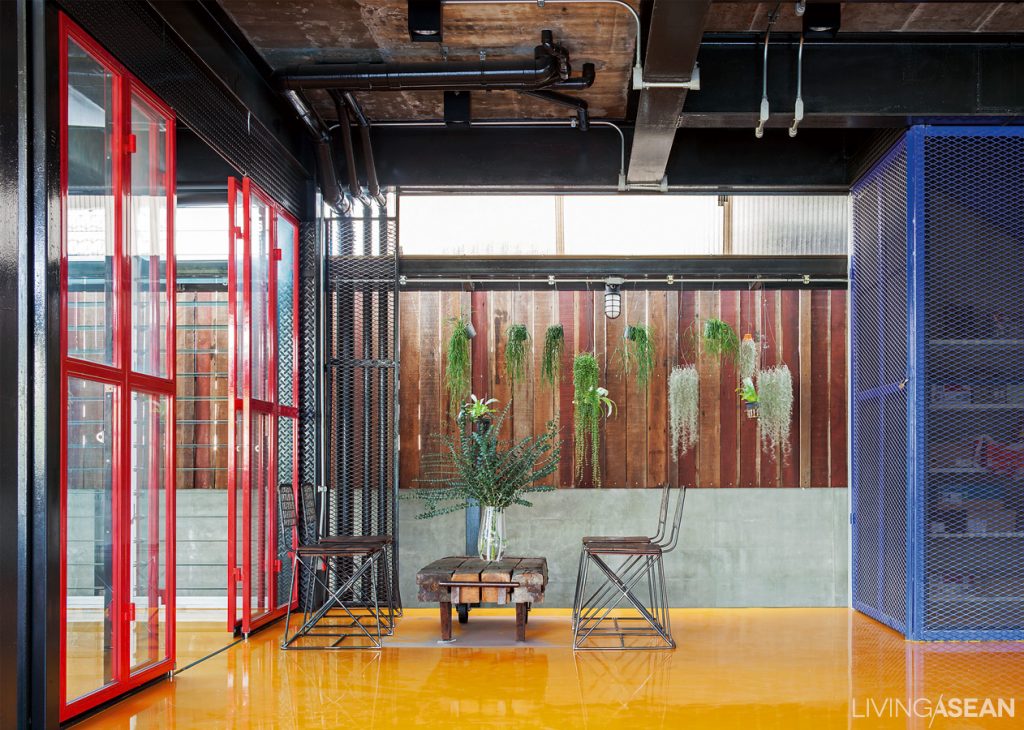 And the rectangular house of 415-square-meter utilizable space has taken its shape. Its stairway works as a core ventilation stack. The linear interior hallway distributes functions to each room. The first floor consists of a carport, a living room, dining room, kitchen and entertainment room. The second floor is divided into a library, workroom, dressing room and guest bedroom. The third floor consists of a master bedroom and children bedroom. On the fourth floor lies a garden with a lounging corner.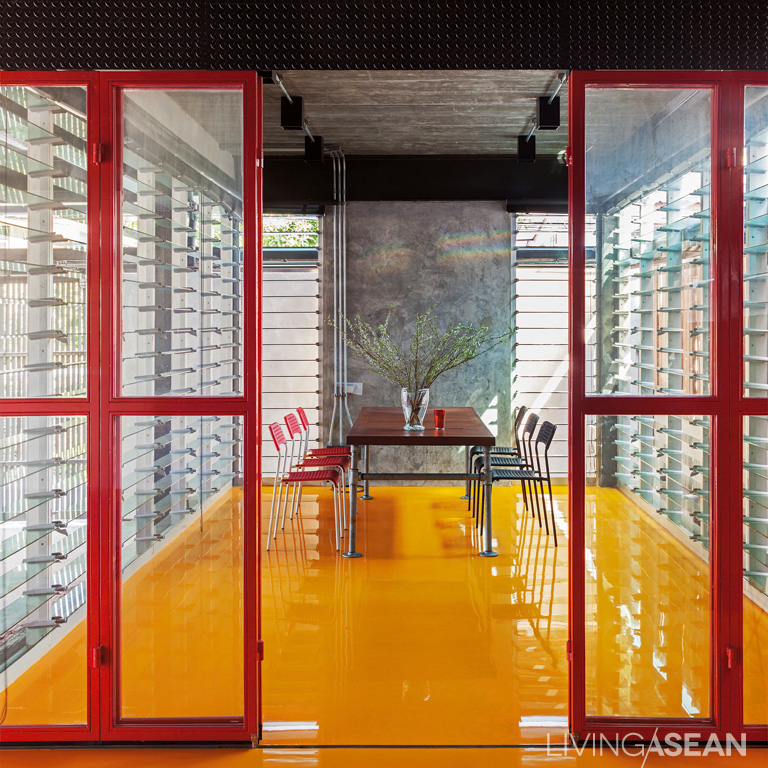 The design is based on form-follows-functions and ergonomic concepts. The owner took part in every step of the way. He questioned every details while the designer adjusted the plan according to his needs.
Minimalist design appears not only in its look, but also in the house's functionality. There are no door knobs. Instead, bolts are applied for every door in the house.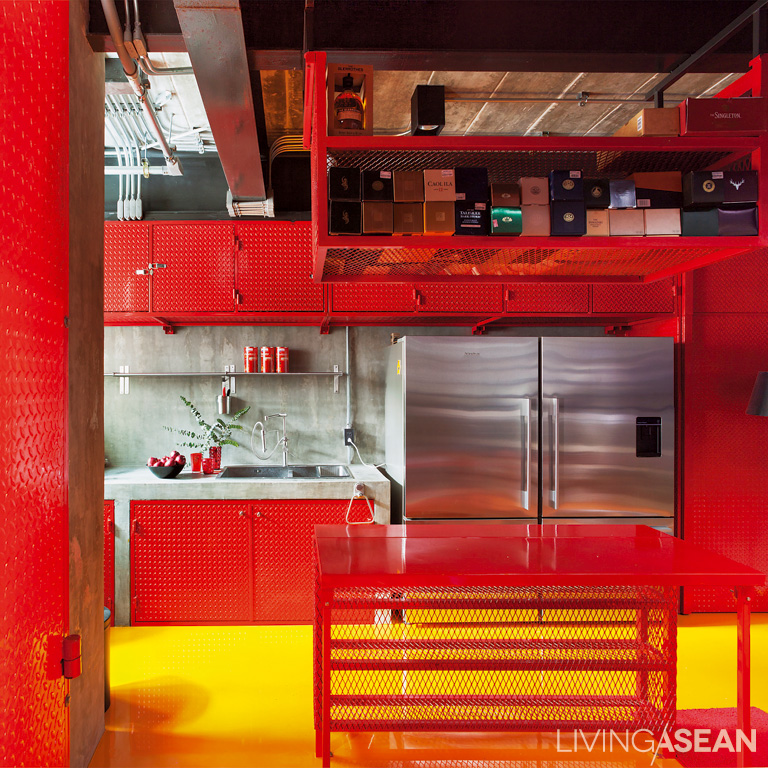 The decoration is done in loft style. True nature of materials is shown. Wood from the old demolished house are adapted into a gigantic bookshelf (the size of 0.60 x 29 x 3 meters), a work desk, a bedside table, flooring and so on. Custom-made built-in furniture is arranged. The pieces are made from industrial supplies, for example, water pipes, metal plates, expanded metal pieces, and checker plates. Primary colors freshen up the house — red, yellow and Majorelle blue.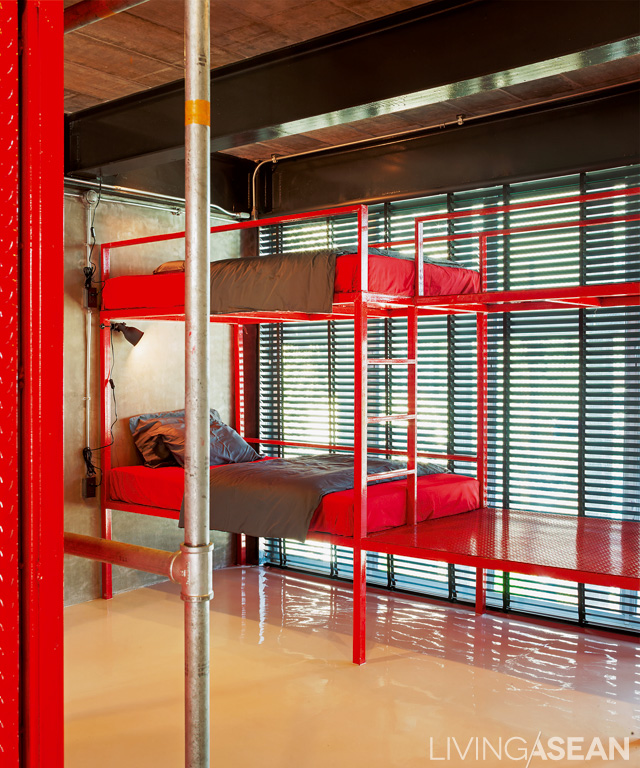 The exterior shape of this house is clear and simple, while interior design is lively and fun. All of the functions are inter-connectable and serve everyday need. It's a perfect home for a modern family.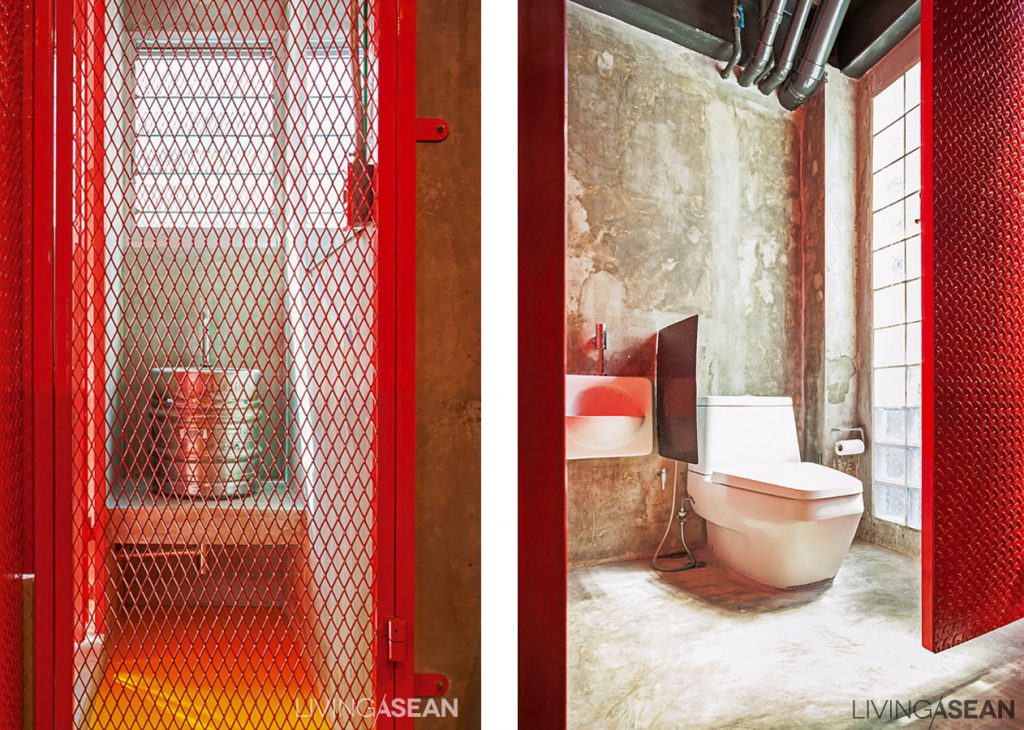 "I travel a lot. But when I've got a chance to stay home, I'm so happy. I love every corner in this house. Each of them is designed having me as its center. I believe that this design is timeless. Even in the next 20 -30 years, it will always be a contemporary one." Wan said.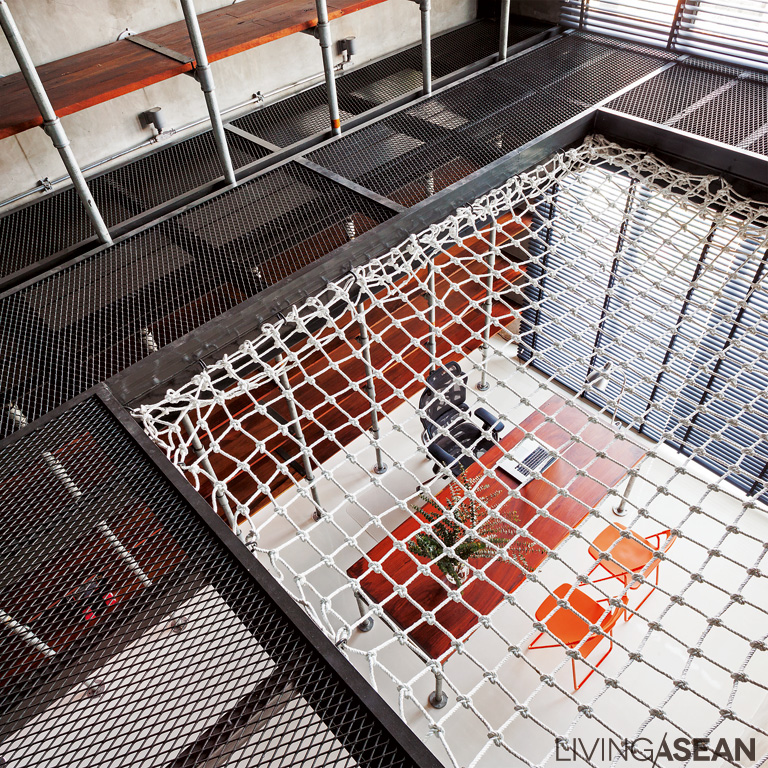 Before we say goodbye, Wan has a piece of advice for those wanting to have a home of their own. "The owners have to take part in the design, because they are the heart of the house — Tinman House included. Its heart is born from its owner."