Terraced houses are ubiquitous throughout Singapore, many of which are well preserved to showcase the country's rich architectural heritage and history of British Colonial rule. Many of them change to better serve business and residential needs of the modern world. This handsome terraced house is no exception.
/// Singapore /// 
Interior Design: Alan Barr and Phaswan Promphat /// Story : Warapsorn Akkhaneeyut /// Photos : Sitthisak Namkham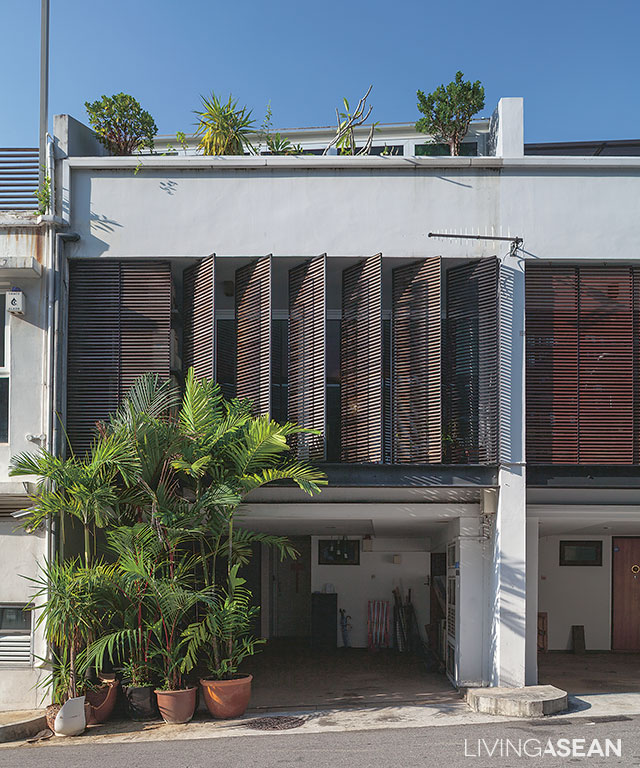 This terraced house belongs to Alan Barr and Phaswan Promphat, both of whom interior designers. Alan has had an experience living in big cities, such as New York, before the job sent him across the globe to settle in Singapore nine years ago. He didn't arrive empty-handed, but with furniture and other prized possessions. Over time Alan transformed the old townhouse into a trendy residential unit, incorporating a touch of New York in the prevailing climatic conditions of Singapore.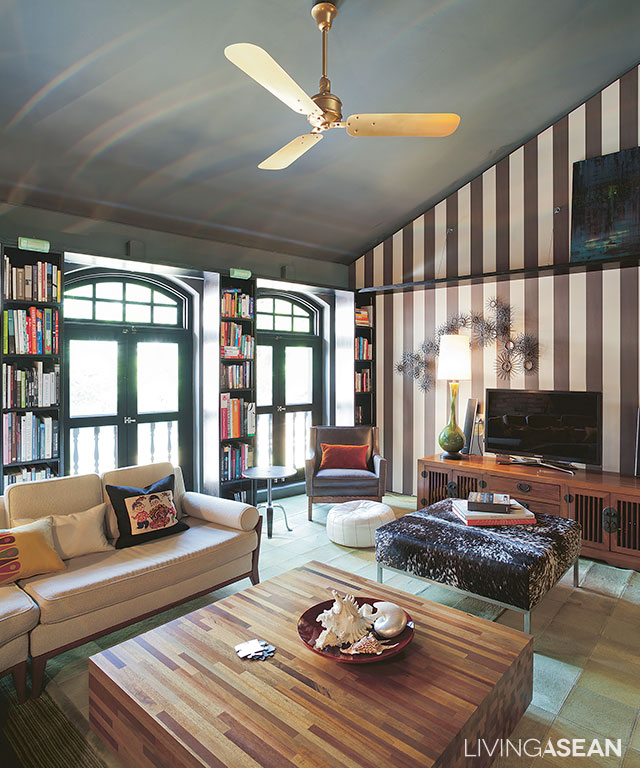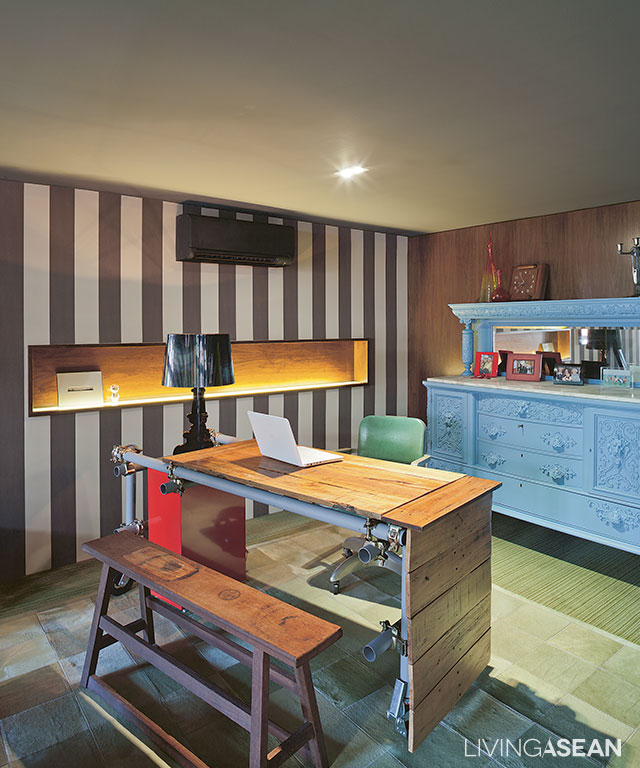 The home has a narrow front façade, but the narrow width is compensated by depth, a design feature typical of Sino-Portuguese architecture. The front part has since been remade to accommodate lattice awnings from floor to ceilings. They serve as privacy curtains while shielding the interior from direct sunlight without limiting air circulation. From the outside in, it looks like any two-story home. Step in and you will find it is actually a three-story design. The ground floor now serves as carport and storage facilities. A set of stairs takes us to the second floor that is the living room and kitchen with a spacious dining area. The home office is here, too. From the living room, there is another set of stairs leading to the bedroom on the third floor.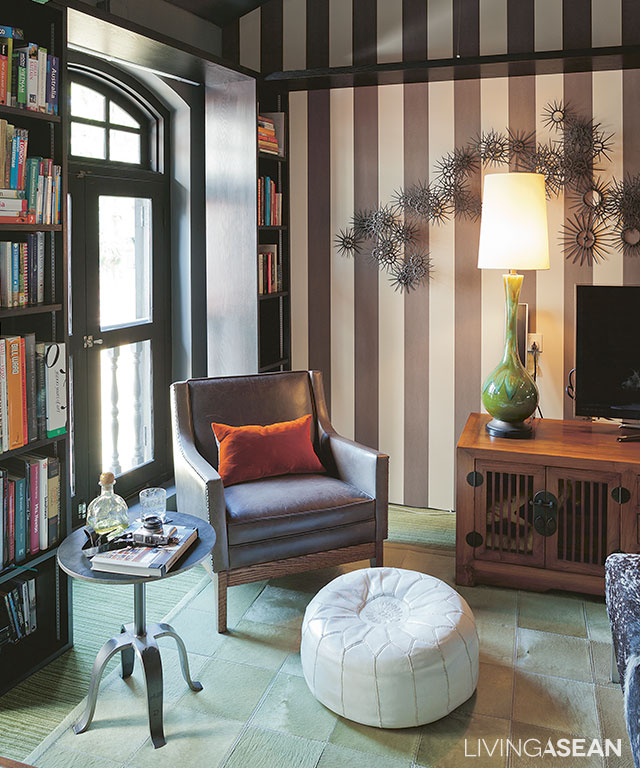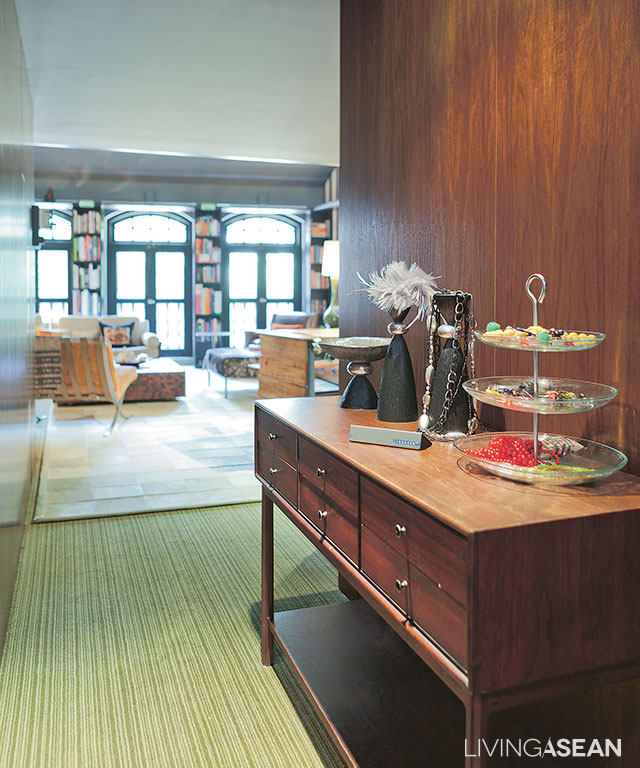 He said: "This home used to be a design studio. The interior was just about right. It looked like a home, but it was not. At the time it was an office and it had no kitchen. So when we got it, we had to put in one. I like the layout of this home very much. I divide it into two simple zones – general, and privacy. The top floor is served by two separate sets of stairs. The attic has since become an office. Space is divided to store decorative works on one side and use as a workstation on the other."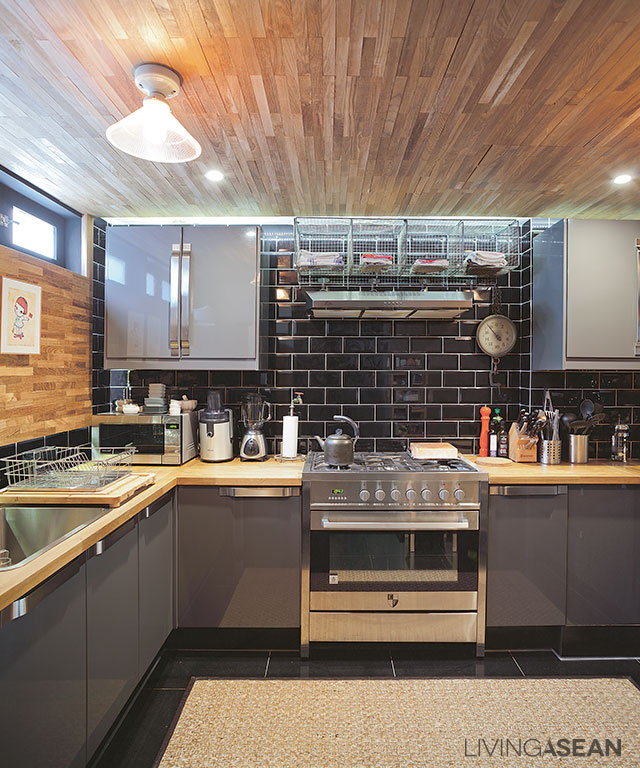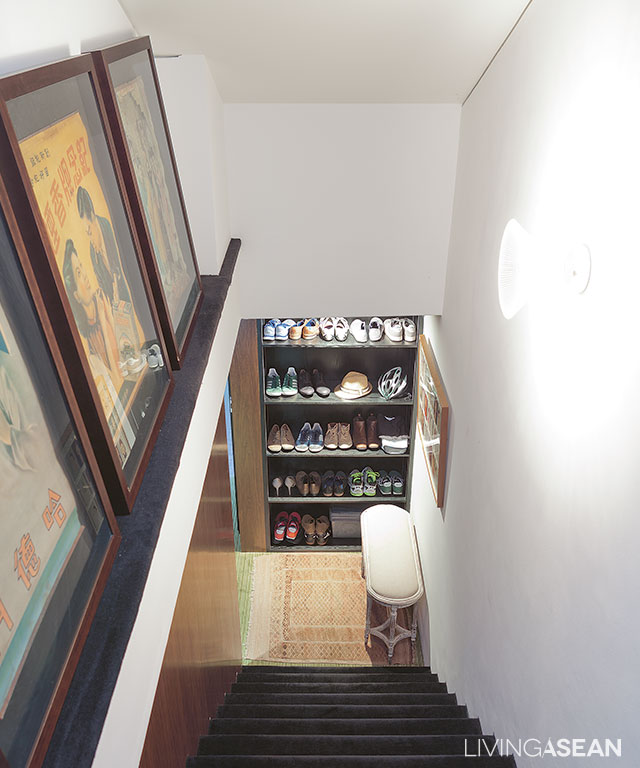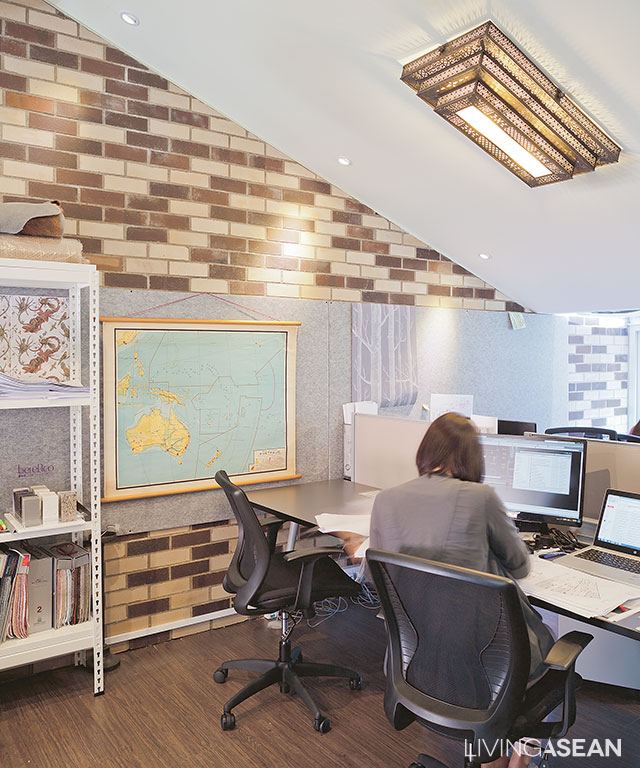 "The second-floor dining room serves multiple purposes, from eating and entertaining customers, to meetings and project presentations. Personally, I don't like an office hemmed in by glass walls supported by steel or other metal frames. Offices in much of Singapore are like that. I want a different kind of workplace, in which to impress the customers with different experiences. Most of them like it here, whether it is furniture or decorative items that we have on hand."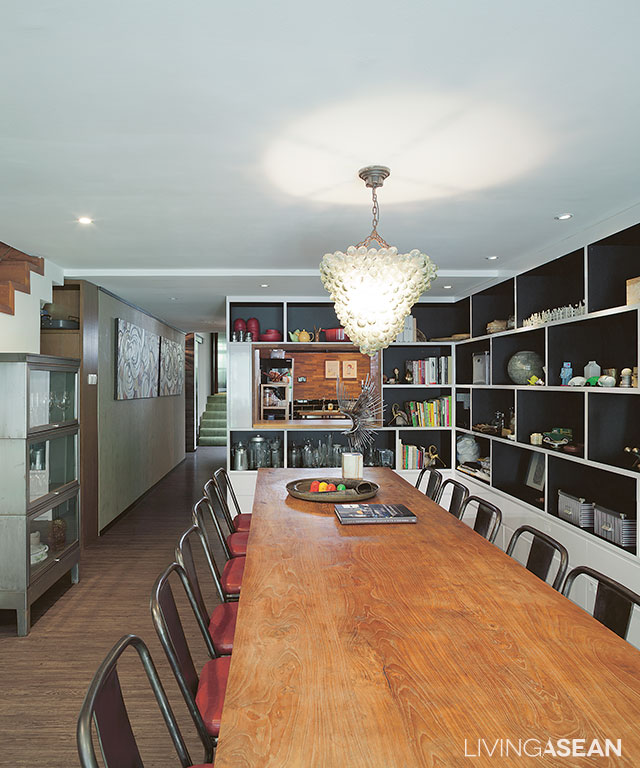 As a whole, the interior spaces are neatly designed and well-appointed. Décor items from various places are placed in perfect harmony with one another. As he puts it, good furnishings don't always have to be expensive if you know how. Alan has given this old terraced house a chic modern makeover with a hint of interest and personality.